Looking for warm spring break destinations in North America? Pack your flip-flops and bathing suits for these locations!
It's easy to understand why spring breakers get such a wild reputation. People go stir crazy after months in the winter.
All that comfort food and lack of sunlight makes it so we don't even know how to act when it starts looking nice outside.
If you've been cooped up in the snow for too long, you're entitled to have a little but of fun and spring break is the perfect time to do so.
The tradition doesn't have to end in college — you can make vacationing in March/April a regular thing.
In fact, I encourage you to do so. A little vacation goes a long way towards making you a more productive and loyal employee at work.
You don't have to go far to have fun. If you're looking to escape winter and bask in the sun, here are 12 warm spring break destinations in North America you can't miss.
1. Yucatan Peninsula, Mexico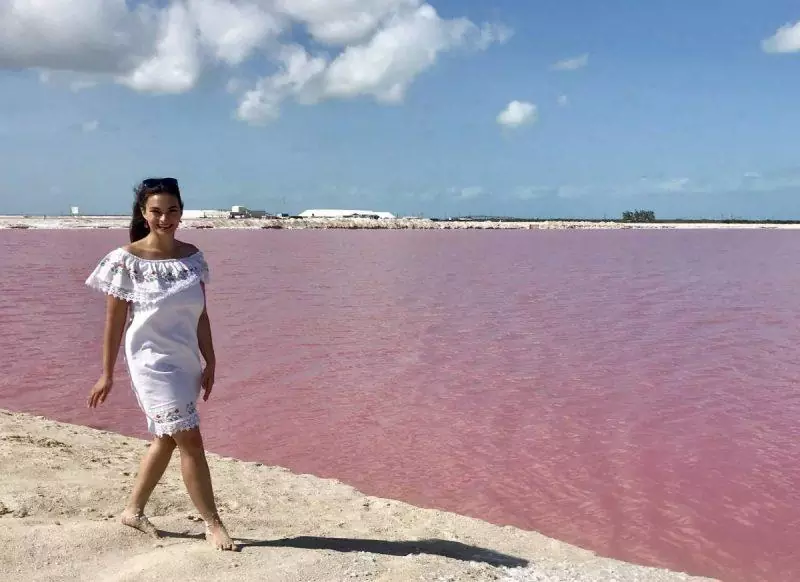 Cancun, Mexico will have a lot of flights for spring break, which is great for you as a consumer since there's ample seating to meet the demand and competitive pricing between airline providers.
You can rent a car in Cancun and take the 3 hour drive out to Las Coloradas, the site of the pink lakes.
You can also stop by Ek Balam, Mayan ruins that are well preserved and less crowded than the famous wonder of the world, Chichen Itza.
If you can, spend a night or two in Valladolid. It's on the way, and has a ton of cenotes.
Also within driving distance of Cancun are Tulum and Playa del Carmen, two areas popular with tourists.
RELATED POST: HOW TO SEE PINK LAKES IN MEXICO
2. Puerto Rico and surrounding islands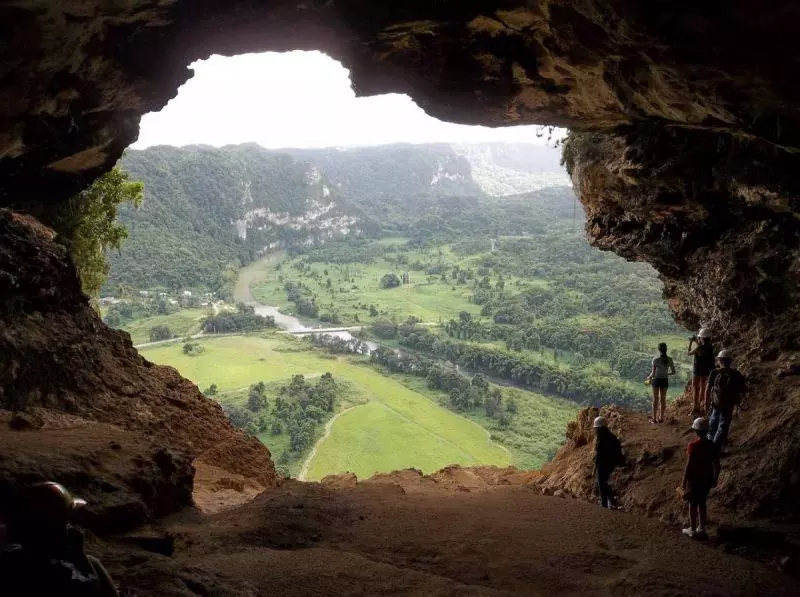 While technically in the Caribbean and not North America, Puerto Rico can use your tourism dollars right now.
Did you know there are more than 2,000 caves on the island, many featuring hieroglyphics from Taino Indians, the ingenious population?
Or that there are 5 bioluminescent bays in the world, 3 of which can be found in Puerto Rico and the neighboring islands?
From stunning cliffs to world class surfing and salsa dancing, Puerto Rico is a cultural hub in the middle of the Caribbean that doesn't require a passport for Americans to reach.
RELATED POST: IS PUERTO RICO SAFE TO VISIT RIGHT NOW?
3. New Orleans, Louisiana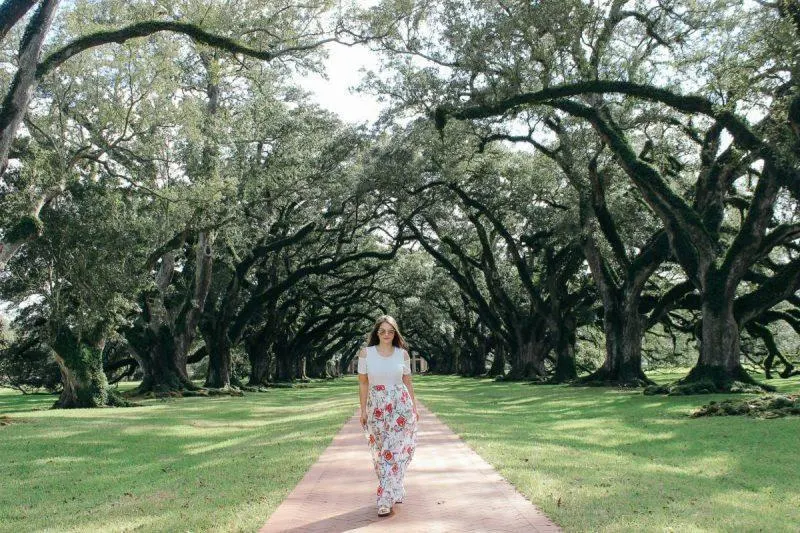 Mardi Gras may be over by the time spring break rolls around, but the party never stops in New Orleans.
It rivals Las Vegas as a top destination for bachelor and bachelorette parties but boasts a southern charm unique to the area.
In March, the Mardi Gras festivities will have passed making it easier for your to snag great deals.
Make sure you try beignets, with extra powdered sugar, and take a walk down Frenchmen Street to hear the best live jazz music.
If you're looking to escape the city, take a day trip out to Oak Alley Plantation, one of the filming locations for Interview with a Vampire and home to a row of stunning oak trees by the Mississippi River.
RELATED POST: 10 UNIQUE TO DO IN NEW ORLEANS, LOUISIANA
4. Orlando, Florida
Orlando is home to the themes parks, so they're a good place to start your trip.
You're never too old to go to Disney World, especially if you visit the World Showcase at Epcot.
It is a tradition of Floridians to go "drinking around the world," having one adult beverage and one food item at every country. You'll spot them because they're the ones wearing matching shirts bought on Etsy (guilty as charged).
You can also check out the Wizarding World of Harry Potter at Universal Studios.
You'll need a park hopper pass to see both Diagon Alley and Hogsmeade (they split them up between Universal Studios and Islands of Adventure on purpose) but between the butter beer and 3D rides, you'll have so much fun you won't lament the price.
Once you get your fill of theme parks, an hour and a half away from Orlando by car you'll find Three Sister Springs, where you can swim with wild manatees in a largely undisturbed natural area.
RELATED POST: 22 AMAZING DAY TRIPS IN FLORIDA
5. Las Vegas, Nevada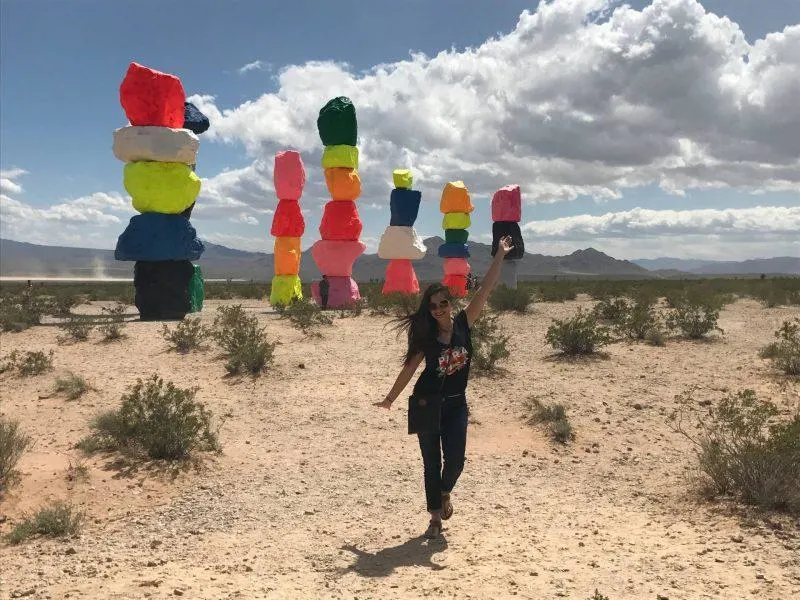 Vegas, baby! Aside from its obvious appeal, Vegas is one of my favorite destinations.
It's ideally situated for anyone planning a road trip around Utah, Arizona, California or Nevada.
It has the perfect mix of nightlife and concerts while still having arts, culture and some really cool museums.
Also for those considering this destination, note that they are 420-friendly and have dispensaries readily accessible to the general public, all you need is your driver's license to enter.
RELATED POST: WHAT TO SEE IN LAS VEGAS BEYOND THE STRIP
6. Washington, DC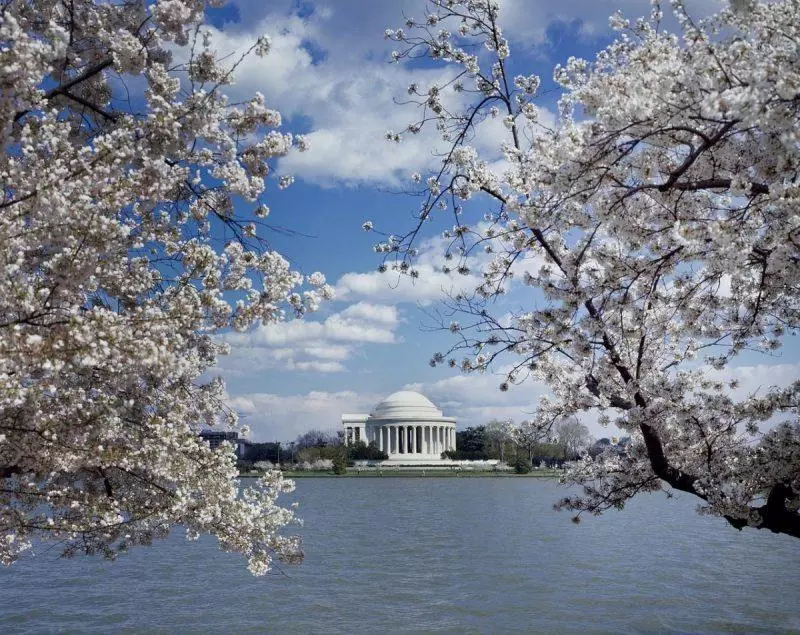 I know what you're thinking: D.C. doesn't exactly scream "warm destination." But in March/April this city has one very important attraction: cherry blossoms.
People fly from across the world to experience then, and the engaged couples plan their photoshoots around blossom season.
Whether you're a photographer, a flower fanatic or just interested in visiting a place with a lot of history at a pretty time of year, Washington, D.C. is the perfect destination for your spring break vacation.
7. Antelope Canyon, Arizona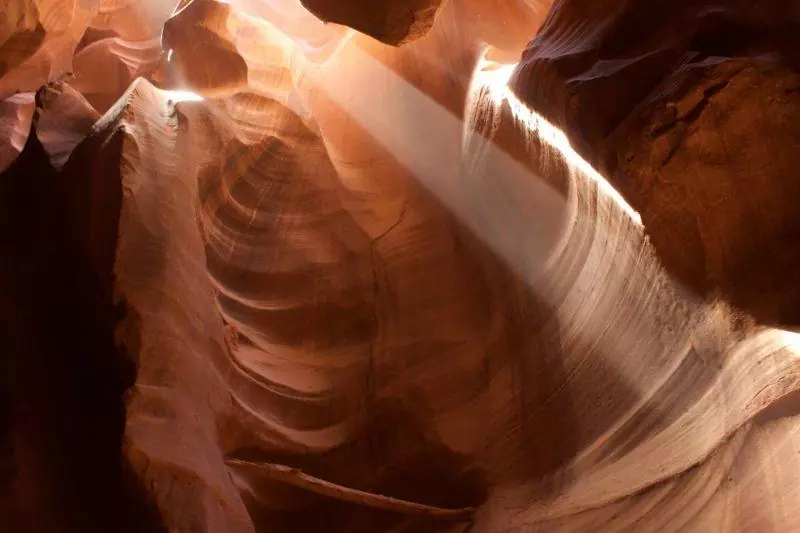 Antelope Canyon is one of the most interesting geological formations you'll ever see, and is famous for the sunbeams that shine in through the top of the slot canyon starting right after the spring equinox.
If you have a break in mid-to late March or later, consider moving Antelope Canyon to the top of your list.
It's warm in the desert so you'll have the escape you crave and visiting Antelope Canyon helps the Native American population that owns the land.
You need a guide to visit both Upper and Lower Antelope Canyon, with some guides offering advanced photography tours or multiple destinations.
You can also fit in Horseshoe Bend in the same day.
RELATED POST: SHOULD YOU VISIT UPPER OR LOWER ANTELOPE CANYON?
8. Nashville, Tennessee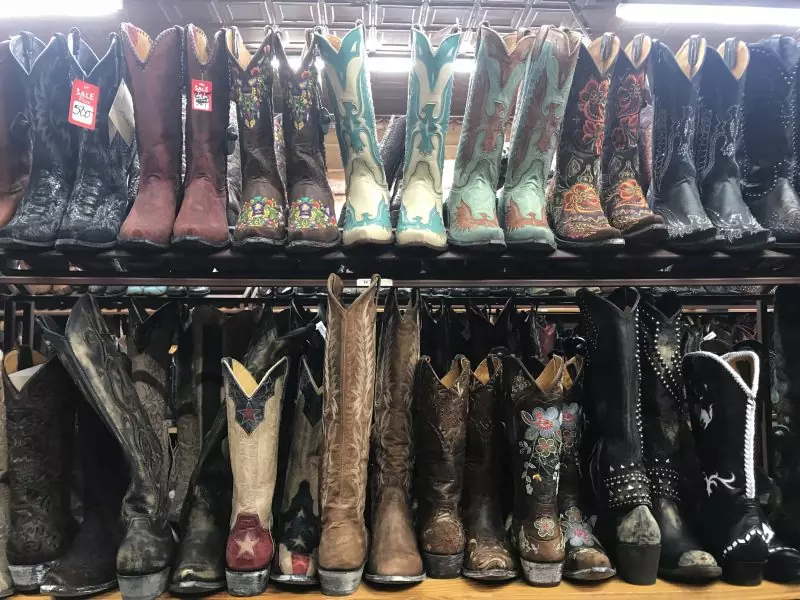 Nashville is a little bit country, a little bit rock n' roll, a lot of fun.
You can settle in to a honkie tonk and watch live music for hours. I recommend Tootsie's, where my friend Brent is a regular guitarist.
There's a full sized replica of the Parthenon nearby for all those wishing they could have made it to Greece.
You can visit the Country Music Hall of Fame or catch a show at the legendary Grand Ole Pry.
Whatever you do, don't leave here without trying some chicken fried chicken.
Pro tip: you can bring some on the plane with you as a to-go if you don't finish; it's too good to leave behind.
9. Key West, Florida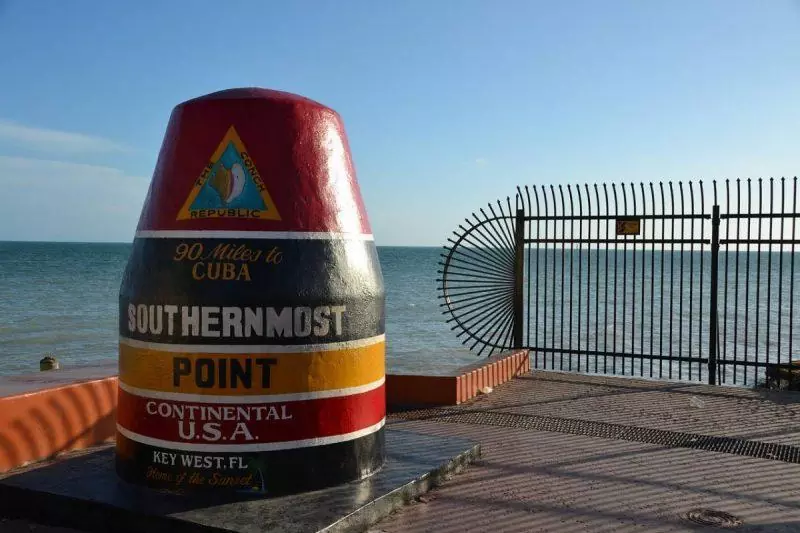 I know Florida is getting a lot of space on this post, but there's so much to see and do in this state.
Locals love to escape to Key West for spring break, Memorial Day and Labor Day, so be prepared to battle the crowds.
This will be a large party scene.
You can enjoy a traditional sloppy Joe, see flamingos up close and visit Ernest Hemingway's house to see 6-toed cats.
If you're going sightseeing, I recommend purchasing tickets for the hop on/hop off trolley that takes you to all the top destinations since the Florida sun is unyielding and parking is difficult to find.
Those wanting to go even further can visit Dry Tortuga National Park, 70 miles west of Key West and accessible by ferry or chartered plane.
RELATED POST: HOW TO SPEND A WEEKEND IN KEY WEST
10. Austin, Texas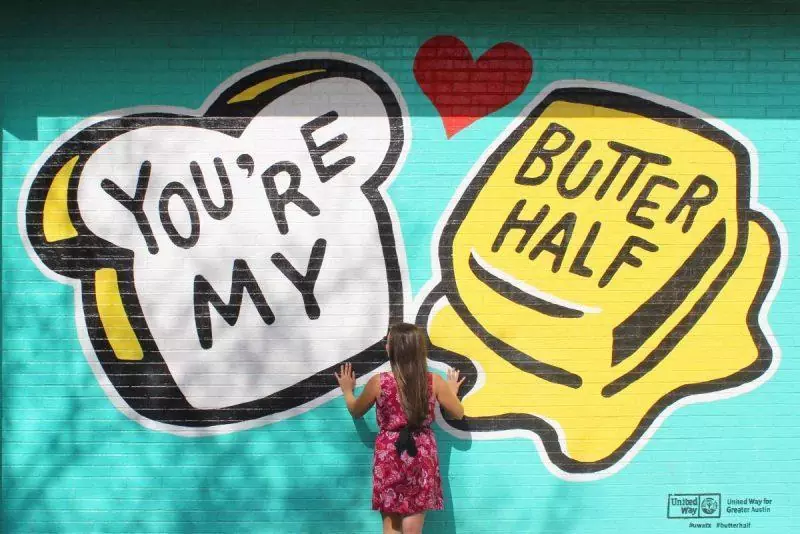 If you're looking for a young, hip population look no further than the new start-up capital of America, Austin, Texas.
The flood of Millennials to the city has made this a hub for live music, street art and general good times.
It's reminiscent of New Orleans, only a little more modern.
Hike up to Mount Bonnell for great views of the city and visit the Bullock Texas State History Museum for cool exhibits — there was a video game exhibit during my visit that included games everyone could play.
It was like a giant arcade. There's a drive-in called the Bue Starlight and lineup of bars on 6th Street that always bring in a lively crowd.
11.
San Francisco, California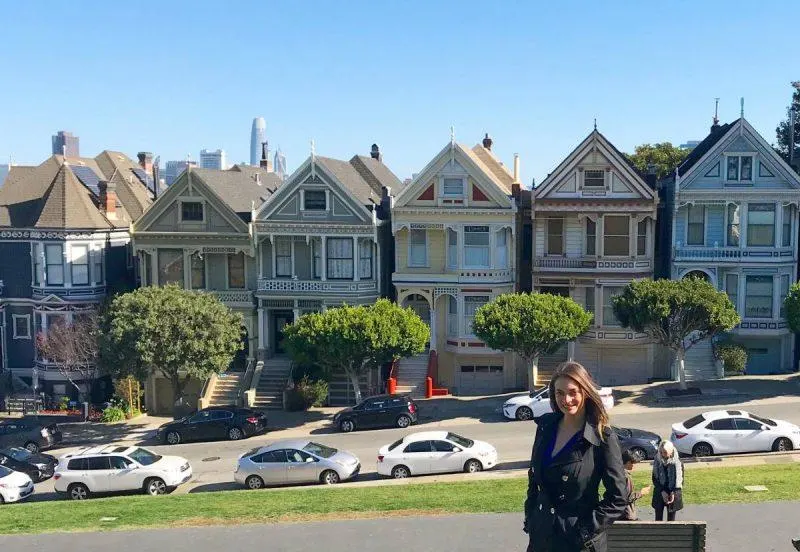 There are so many things to do in San Francisco that you won't want to leave.
Start by checking off all the obligatory stops, like Fisherman's Wharf, Alcatraz, and the Golden Gate Bridge. You'll need to reward yourself for all that effort, of course, with a treat at the Ghirardelli Store.
Then take a stroll down Haight Street, the funky part of the city, and make your way into Golden Gate Park. Here you can find a Japanese garden, bike trails and even a windmill.
Don't forget to check out the "Full House house, part of a strip of houses known as the "Painted Ladies" across from Alamo Square.
Public transportation is pretty good here so if you're staying within the city don't worry about renting a car.
You can't leave without hopping on one of the classic street trolleys!
RELATED POST: 21 COOL THINGS TO DO IN SAN FRANCISCO
12. Honolulu, Hawaii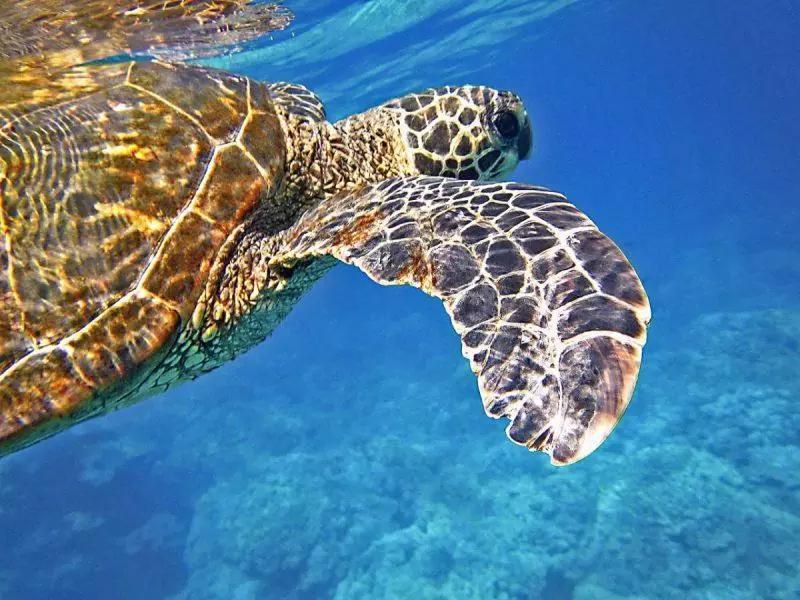 Honolulu is a dream destination.
We're incredibly lucky to have it as part of the U.S., even more so now that budget airlines like Southwest are starting to open up more routes.
Traveling to Hawaii is cheaper than ever, making it the perfect time for you to take advantage and venture down there.
Some of the things you have to look forward to include luaus, roast pig, fresh pineapple, killer beaches and surf, movie filming locations, fireworks, volcanoes and more.
Hawaii is making a strong push towards increasing their sustainable tourism initiatives so if you go please be cognizant of this and don't litter or use plastics.
Let's preserve this one-of-a-kind place.
RELATED POST: 21 UNIQUE PLACES TO STAY AROUND THE WORLD
Till next time, safe travels!
Liked this post? Pin me below.