Only have one day in Nashville, Tennessee? Here's how to make the most of it.
I had the pleasure of visiting Nashville one for work. At the time, I was a Social Security attorney taking cases all over the country.
While the partners often took the cases in glamorous destinations like Hawaii or California, I enjoyed discovering smaller towns on these assignments, like Mobile, Alabama and Greenville, South Carolina.
Now, Nashville isn't a small town but it has a Southern drawl and laid back feel that suited me just fine after an early morning court appearance.
I was out by 10am (victorious) and has a solid 10 hours to explore the city before my flight back to South Florida.
Some people avoid visiting destinations for a short time, thinking it's not worth their effort. I'm here to tell you, traveling and discovering something new is always worth the effort!
Even if you don't get to see everything you want, you have a better idea of what to see next time. Plus, you never know when the next time will be — no one is guaranteed tomorrow, let alone a vacation-filled one.
Take advantage of the ability to explore while you can — you will never regret it.
Here's how to spend one day in Nashville, Tennessee.
How to get to Nashville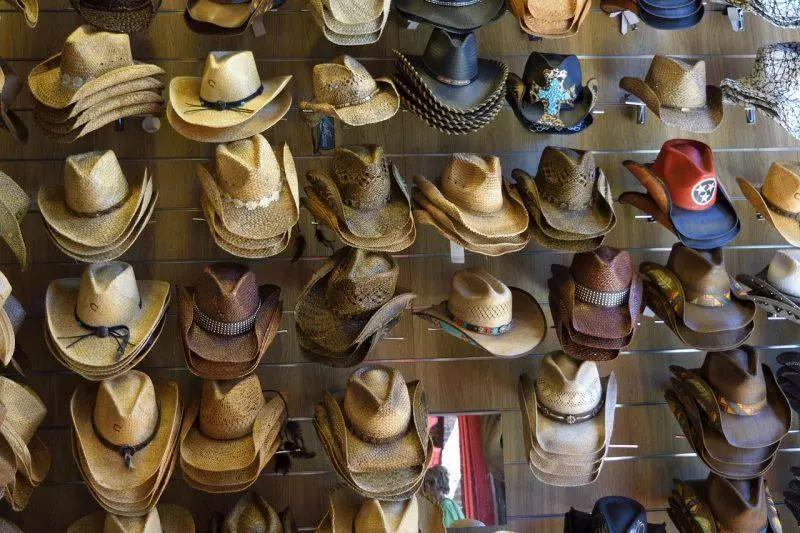 Nashville International Airport ("BNA") is one of the busiest in the country and is served by budget airlines such as JetBlue, Allegiant and Frontier.
I often see deals from East Coast cities going to Nashville for under $50 one way.
If you have a long layover, there's no better place to be — you can get into the city in 20 minutes on the Express Bus (Number 18) for less than $2. It runs daily every hour.
There's also Uber and Lyft available, though once you get in the city center it's easy to walk around.
I rented a car during my trip and found it was useful. Whenever I'm a rural setting I like to have a car to minimize shared ride expenses. Driving and parking here is relatively easy if you avoid rush hour traffic.
Where to Stay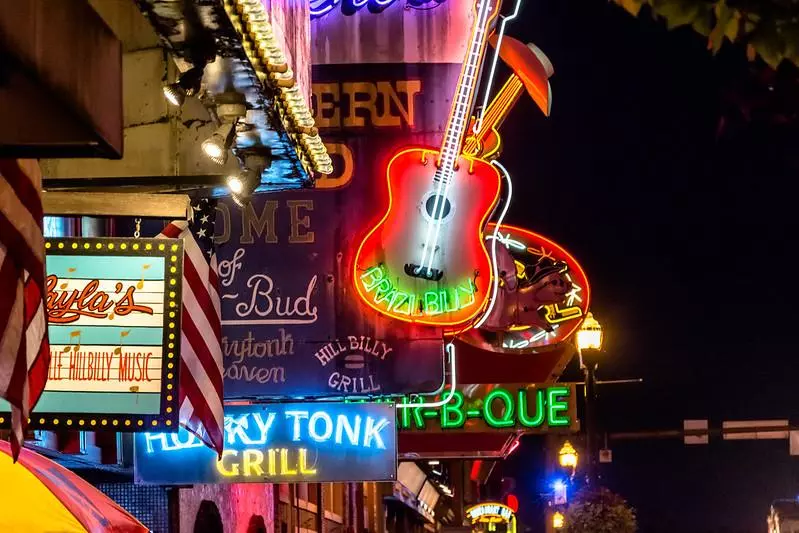 If you're looking for character and luxury, head to The Russell, a boutique hotel located in a former church. Those wanting a clean, modern look close to concerts should head to FieldHouse Jones.
On a budget? Stay near the airport at the GLo Best Western Nashville Airport West. You're only there for a night anyways and they have free breakfast, parking and a 24-hour gym,
Looking for a rental? This AirBnB Plus option is the peak of city living and comes in at under $100 a night in the off season.
Where to Eat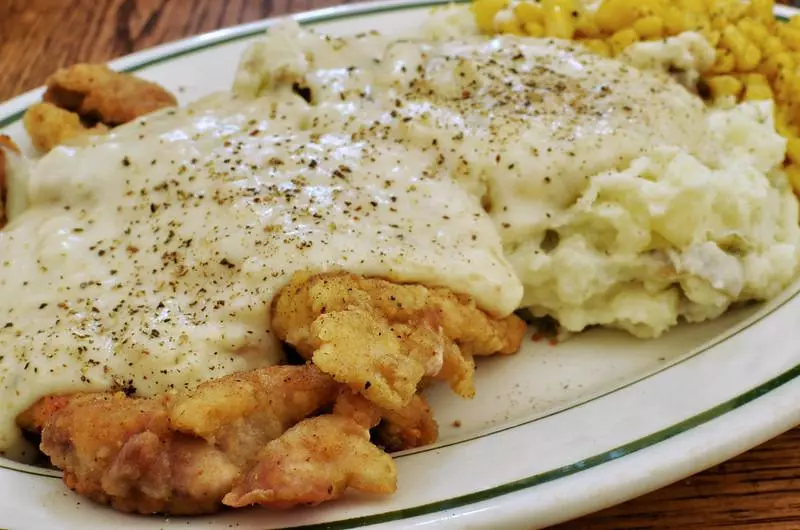 There's a few things you need to try while in Nashville, with hot chicken (hot meaning spicy in this instance) being at the top of that list. Head to Hattie B's Hot Chicken, a popular chain, or Bolton's Spicy Chicken & Fish for a satisfying lunch under $10.
Looking for soul food? Head to Arnold's Country Kitchen, serving up "Meat and 3," your choice of meat with 3 sides in a less formal setting.
Those wanting a more fine dining atmosphere should head to Merchant's. With dishes like jambalaya and pulled pork mac n' cheese, they are sure to hit the spot.
For a speakeasy vibe with fancy cocktails and small plates, head to Black Rabbit.
Finally, those looking for dessert should go to The Soda Parlor, an old fashioned ice cream shop with free arcade games and BOGO floats if you check in on Yelp.
Another option is Mattheessen's, selling ice cream, fudge and chewy, melt-in-your-mouth cookies.
Things to do in Nashville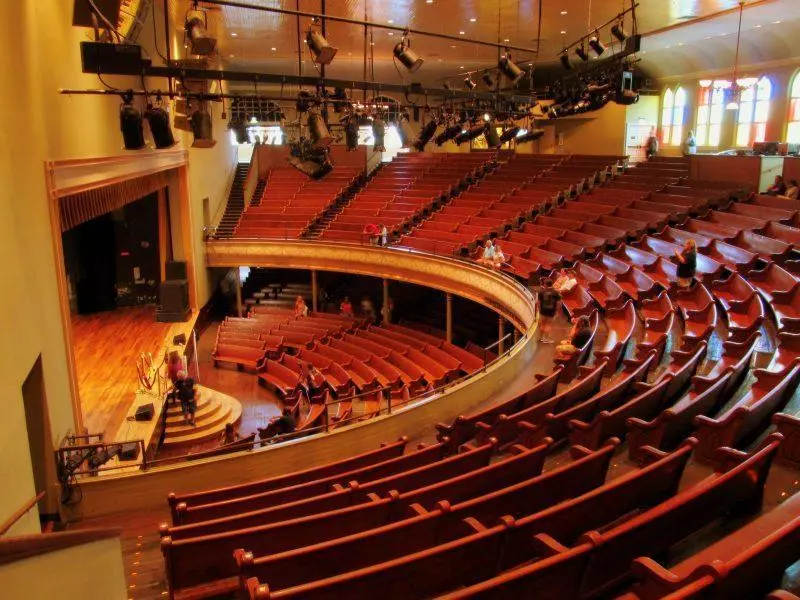 For a good orientation, coupons and the scoop on any special events going on during your visit, start at the Visitor Information Center. There are some nice staged photo areas here as well.
While in music city, you should learn a little more about music history. I recommend you choose one of the following:
Take a backstage tour of the Grand Ole Pry, where some of country music's most famous legends have performed
Visit the Country Music Hall of Fame, with interactive exhibits and enough memorabilia to keep you entertained for several hours
Check out Music City Walk of Fame Park for a free option that still pays tributes to the greats
Head to the Willie Nelson and Friends Museum if you're a fan of Willie Nelson in particular
Music Row is also a big attraction. Take a tour of Historic RCA Studio B, where Dolly Parton and Elvis Presley recorded albums.
After a morning of music history, you're ready to spend the afternoon checking out more of Nashville's staple attractions.
This one's random but you can visit a full-size replica of the Parthenon, complete with an Athena statue inside, in Centennial Park.
Looking for wings? Take a picture with the "Nashville What Lifts You" mural to be instantly transformed into an angel. It's the perfect IG spot.
If you want an authentic souvenir, go shopping for a pair of cowboy boots at stores like Betty Boots or Boots Country.
Are you a fan of live music? In the afternoon (before or after dinner depending on your schedule) you can head to a honky tonk, a bar where country music is played, usually with a very elaborate sign out front. I recommend Tootsie's Orchid Lounge — it has 3 floors, each with a different performer, and is easy to spot from the main street.
Fans of bluegrass should go to The Station Inn, touted as having the best in the country.
Know before you go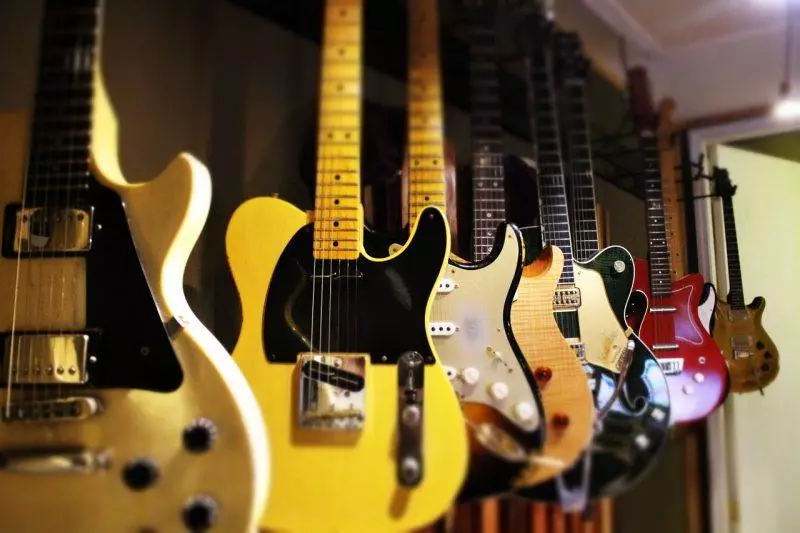 It can get cold in Nashville so don't assume that because it's the south it will always be warm — check the weather and come appropriately dressed so you're able to take advantage of the pedestrian streets.
With so many musicians in the area it's possible you'll stumble onto a celebrity — if that's the case, act cool. A surefire way to ditch the tourist stereotype is to be unimpressed.
If you're visiting on a Sunday you won't be able to buy alcohol in stores although it is still served at restaurants.
One day in Nashville is going to fly by but once you get a taste you'll be itching to come back.
Till next time, safe travels!
RELATED POST: VISITING THE JACK DANIELS DISTILLERY IN TENNESSEE
Liked this post? Pin me below.