Hi, I'm Jen! In 2017, I set out to take 12 trips in 12 months before my 30th birthday while employed full-time as an attorney. I ended up taking 20 trips in 12 months and finding a whole new career path.
Today, I'm am a 5-time Amazon bestselling author, 3-time TEDx speaker and solo travel maven who helps budding travelers and digital entrepreneurs work from anywhere and see the world.
I want to help you live life on your own terms!
Click to read more of my story.
As Seen In
Amazon Bestselling Author
25 Ways to Work From Home is a #1 Bestseller on Amazon!
Here's what readers are saying:
"This was a quick read and is definitely something that has given me some inspiration to diversify my work from home income." – Sara
"I found this book to be one of the best resources ever! I love the detail- whether it be the pros and cons to an income stream or helpful links to visit." – Karalyn
"This book is absolutely incredible. It really broke down actionable steps you can take to get real results." – Sophia
Get your copy today!
New to the Site? Start Here.
Brands I've Worked With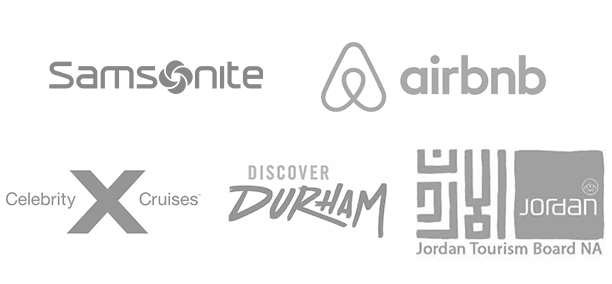 Whether you're feeling lonely, overwhelmed or just in need of a change of pace, travel has the power to heal and transform you.
In my TEDx talk, I advocate using travel as the cure for what ails you.
Learn how to start looking forward to your life again and make your own dreams come true.
Have a listen, and share with anyone you think could use some self love and a plane ticket!
Bylines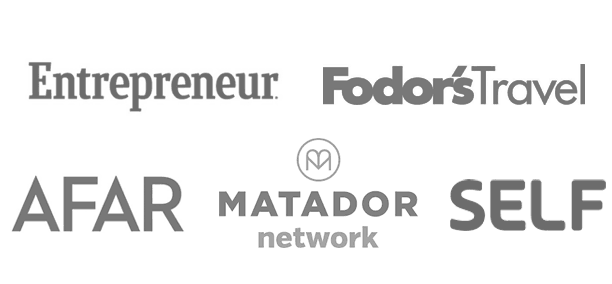 Join the Jet Plane Crew
Sign up to get updates and start traveling more, for less.