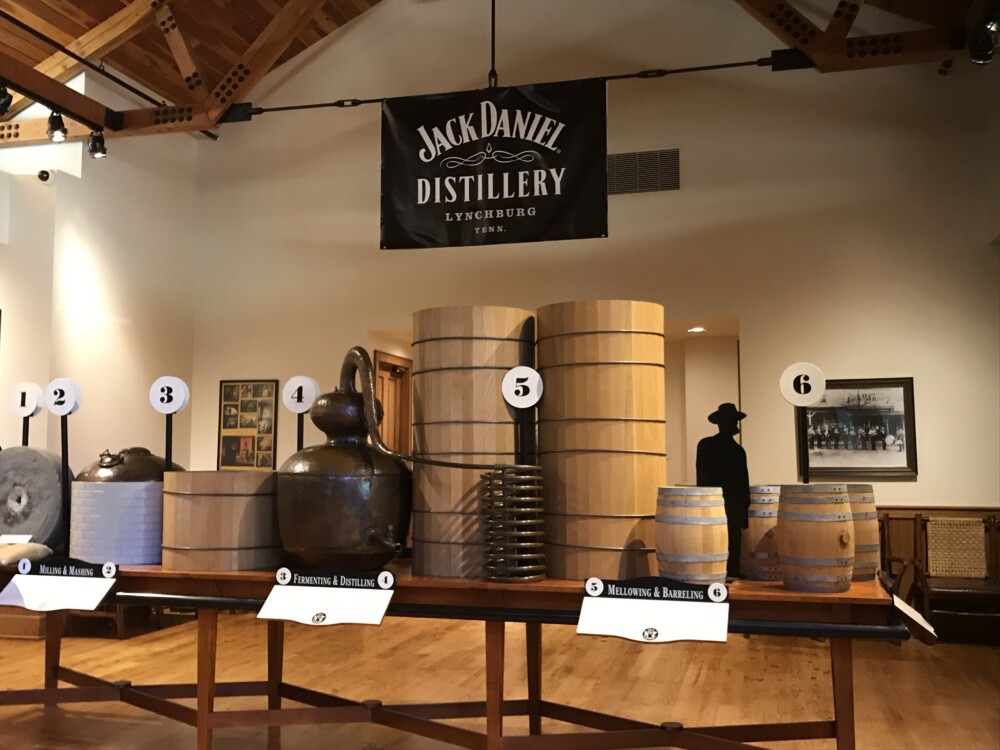 Planning to go on the Jack Daniel's Distillery tour in Lynchburg, Tennessee? Here's how to make sure your trip goes off without a hitch.
If you're a fan of fine spirits and a nice, smooth whiskey then you're not going to want to leave Tennessee without checking out the Jack Daniels Distillery first.
I was in Huntsville, Alabama and came across state lines to explore this place firsthand and I gotta say, I was impressed with the dedication the team shows to the Jack Daniels brand and distilling process.
Read on for everything you need to know before heading out to the Jack Daniel's Distillery Tour.
How to Get to the Jack Daniels Distillery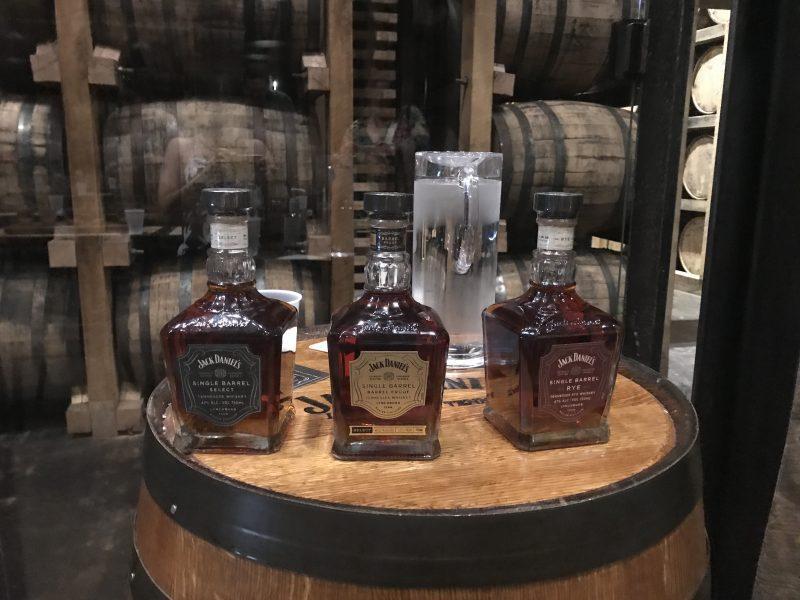 The Jack Daniels Distillery is located in Lynchburg, Tennessee, about an hour and a half from Nashville, 3 and a half from Atlanta and 4 hours from Memphis.
The easiest way to get to the distillery if you're not a local is to fly into Nashville and drive from there. You can make this into an easy day trip from the city.
There's free parking on site, although you will have to walk a bit to reach the entrance.
You can also opt to go with a guided tour if you're not fond of driving or want to relax without worrying about transportation.
Note that the speeding zones change street to street once you start to get close and there are many speed traps set up. Use the Waze app to stay in the know.
Tour Costs & Hours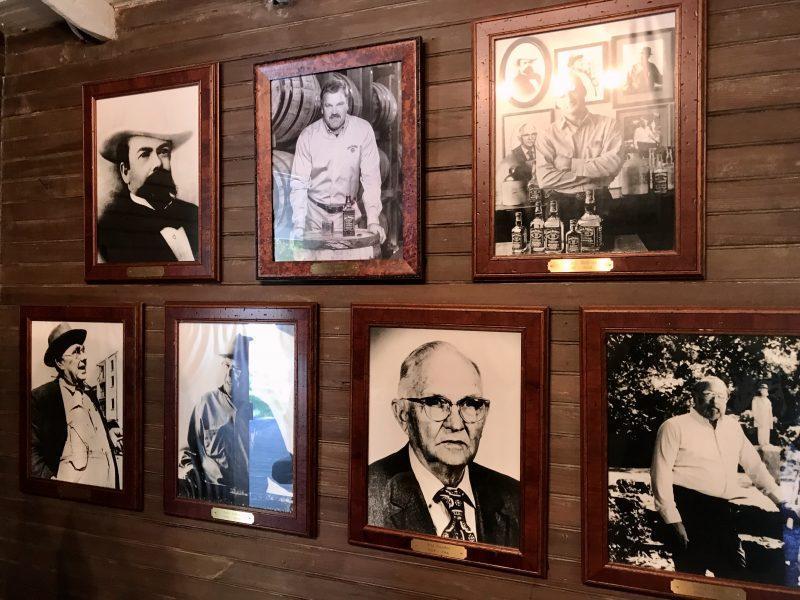 There are several tours available on the property, held daily from 9am to 4:30pm except for Thanksgiving, Christmas Eve, Christmas, New Year's Day and Easter.
The most basic tour option is the Dry County Tour. It costs $15, lasts 1 hour 10 minutes and will take you through the process of making whiskey, as well as the history behind the Jack Daniels brand.
The next level up at $25 and 1 hour 25 minutes is the Flight of Jack Daniels Tour, which includes the history tour plus a small tasting.
After that it's The Angel's Share which costs $30 and lasts 1 hour and 30 minutes. After the historic tour you hear to the tasting room and sample individual whiskeys straight from the barrels.
Finally, for $125 you can do the Taste of Lynchburg, which lasts 3 hours and includes the tour, Angel's Share tasting of Jack Daniel's Single Barrel, Barrel Proof, Single Barrel Rye, Sinatra Select and Gold 27, a commemorative gift and a sit-down meal at Miss Mary Bobo's.
There's a small museum with a few exhibits set up right when you walk in that you can view for free if you're just passing through.
Miss Bobo's Boarding House Restaurant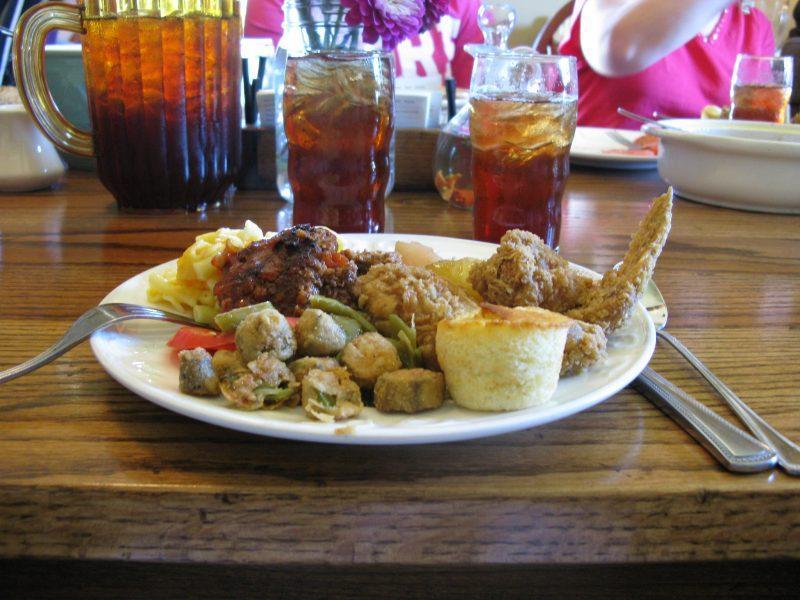 The on-site restaurant, Miss Mary Bobo's, is an attraction in and of itself, serving more than 900 patrons a day with southern style, family dining across 9 different dining rooms.
They also have an outdoor patio area for larger parties. Reservations are required and are available at 11am, 1pm and 3pm.
The menu includes souther classics like fried okra, cornbread and bakes whiskey apples.
The restaurant also doubles as a boarding house in case you want to stay on the premises and have a full immersion experience.
You can dine here without going on a whiskey tour — it's a flat rate of $25 for adults and $9 for children.
Cave Spring Hollow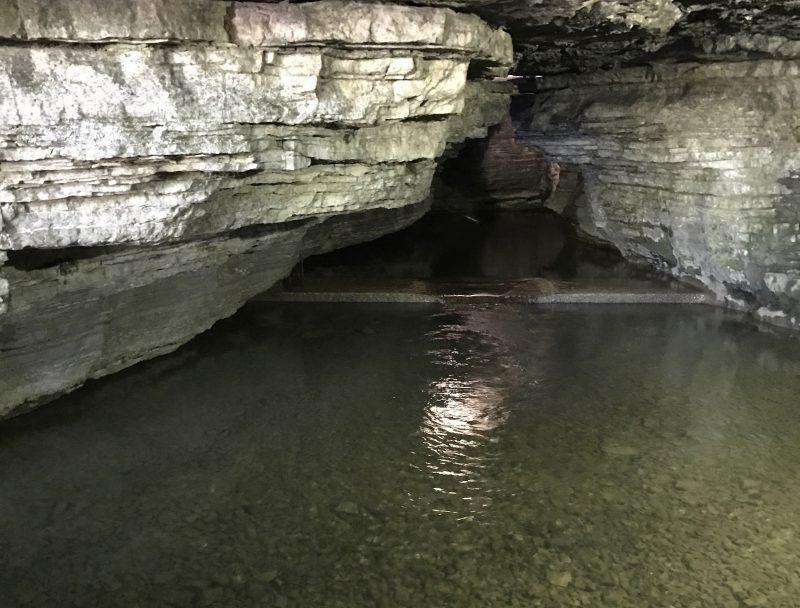 The life source of the processing center is Cave Spring Hollow, drawing 800 gallons of water from underneath the ground to earth's surface every single minute.
The aquifers surrounding walls are limestone, making the water mineral rich and pure. Limestone also naturally removes iron from the water, saving the distillery a step in the process.
Every bottle of Jack Daniel's whiskey sold throughout the world is made with water from this source.
The Whiskey Making Process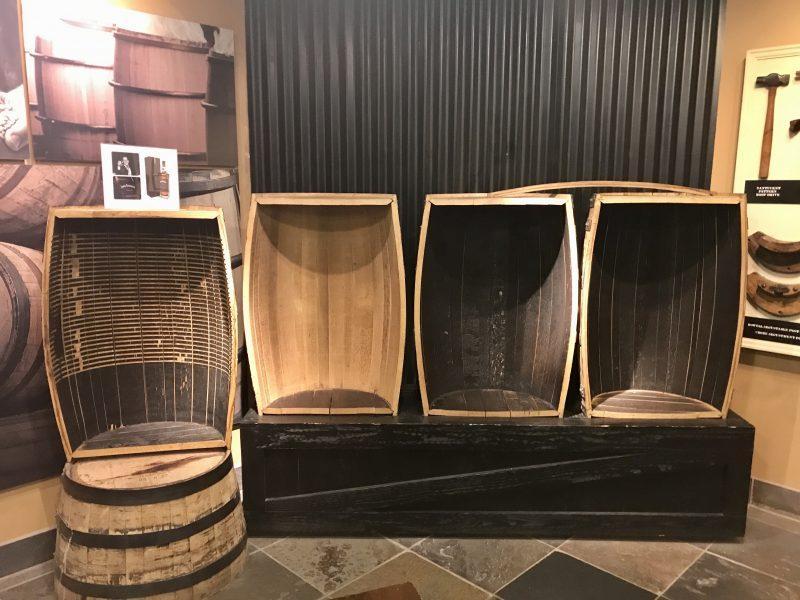 Whiskey is made using a few key ingredients — corn, barley and rye. To that you add yeast, allow for fermentation then place it in a barrel to get its flavor and taste.
Jack Daniels is the only major distillery that makes their own barrels using logs of oak. They take about 6 months to a year each to air dry and the company produces roughly 2,000 barrels/day.
They also pride themselves on the quality of their ingredients and use only the best grain corn.
Since opening in1866 the distillery has only ever been closed twice — once during prohibition and again during WWII when rationing on corn prevented the purchase of grade "A" ingredients.
Tradition is everything here and at the realms are Master Distiller Jeff Arnett and Assistant Master Distiller Chris Fletcher.
The history tour takes you through the entire process, from the gathering of the ingredients to labeling of the bottles.
Whiskey Tasting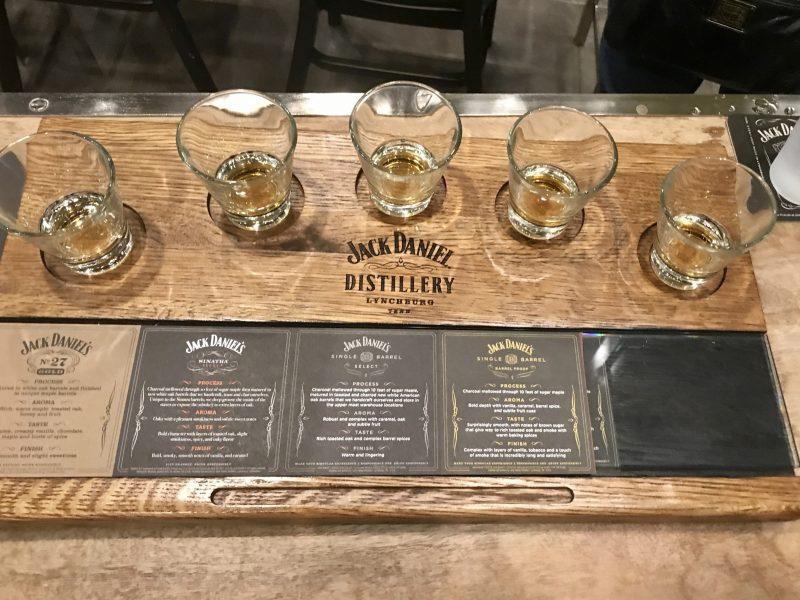 During the whiskey tasting you get to sample 5 different products, each the equivalent of two sips in a whiskey tumbler.
During my visit I tasted Old No. 7, No. 27 Gold, Gentleman Jack, Tennessee Honey and Tennessee Fire, which had a cinnamon taste to it.
We learned how to tell the difference between a fine whiskey and a more common bottle and appreciate the notes of different scents and flavors like molasses and citrus.
We were fortunate enough to have the Assistant Master Distiller leading our tasting session so I found it to be very informative. His pride in the produce really came across and his enthusiasm was contagious.
Know Before you Go
Big disclaimer here folks: Lynchburg, Tennessee is a dry county. This means you cannot drink here. You cannot buy it at restaurants and actually need to go to another county to find alcohol.
This mans that if you're thinking you're going to visit a distillery and have a boozy day, think again! It's important to temper expectations here — you will be sober and depending on the package you choose, well fed.
There is a gift shop on site and you can buy bottles to take with you as a souvenir but they're large, like $50-$100 each. There are no small bottles in case you were hoping to sneak a tiny one into your coke. Trust me, I looked.
RELATED POST: HOW TO SPEND ONE DAY IN NASHVILLE, TENNESSEE
Till next time, safe travels!
Liked this post? Pin me below: