So you're spending the weekend in Key West, Florida? You're going to have a great time! There is no more laid-back place on earth. There's a reason Hemingway chose here of all places to call home and it's because there are no troubles on America's southernmost island.
Key West has beautiful beaches and tropical scenery and is a popular destination for South Floridians who want to get away. For those reasons it can get overly crowded on Labor Day and Memorial Day.
You also want to avoid regional events like Hemingway Days in July or Fantasy Fest in October unless you are planning to attend those events and prepare to pay inflated room prices.
Otherwise, avoid these dates if you want to experience Key West the way you're meant to — one sunset at a time.
A heads up that Key West lodging can be steep generally because rooms are limited. Make reservations ahead of time and check out these cool AirBnB's in Key West if you're looking for unique accommodations.
For those looking to get in a little bit of tourism, I highly recommend getting a Groupon for one of the hop-on/hop-off buses that takes you to all the stops. Parking can be a pain in such a small area (Key West only spans 7.4 square miles) so it's convenient to have the route planned for you.
Not to mention, if you book on Groupon, you you'll be spending somewhere in the ballpark of $20 per person per day. I'm always on the lookout for ways to make your trip more affordable!
I would advise against walking. It is very hot in Key West and a block will seem like a mile in the afternoon sun.
Here are some of your must-see stops if you only have a weekend in Key West.
RELATED POST: 21 INCREDIBLE DAY TRIPS FROM MIAMI
1. Visit the Key West Butterfly and Nature Conservatory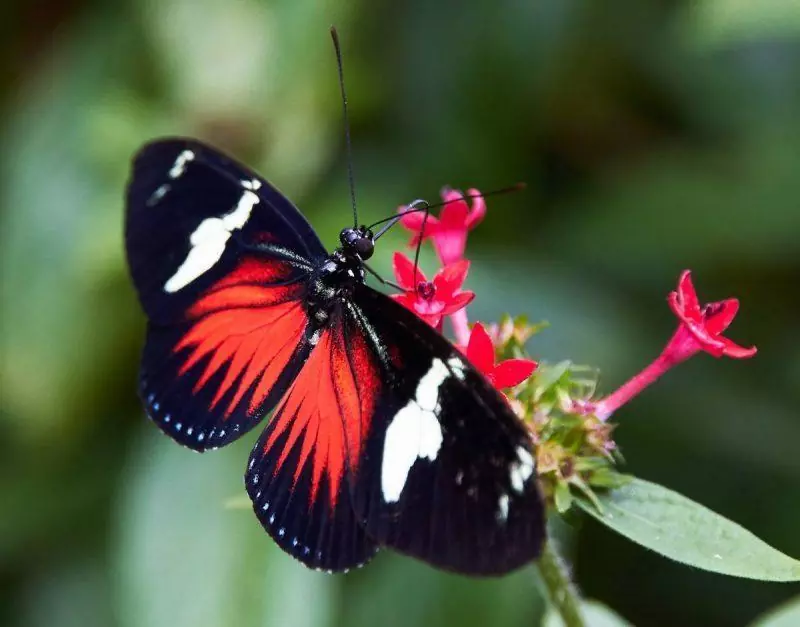 The Key West Butterfly and Nature Conservatory is like a dream. It's feels like you're walking into a garden paradise, with flamingos dancing on ponds framed by vibrant tropical flowers and surrounded by fluttering butterflies. There's a walking path that takes guests through the indoor garden, amidst lush greenery and blossoming fruit.
You won't believe your eyes, and if you're a nature photographer you'll want to make sure to add this to your list. You can take as many pictures as you like as stay as long as you'd like.
While small in size, the Butterfly and Nature Conservatory packs a big bang for your buck and is a great place to just relax. It's also air conditioned and one of the many stops on a trolley tour.
2. Stop by the Southernmost Point in the USA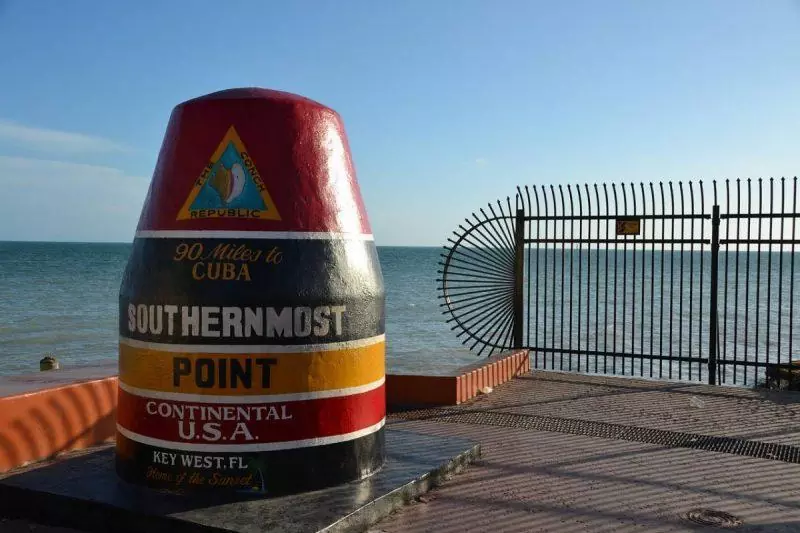 Only 90 miles to Cuba! You have stop here and get a picture with this iconic landmark if you're in the area.
Forewarning, lines to take a picture here are out of control. I went midday and boy was that a bad idea. There's no shade or place to sit and the line moves slowly.
Instead, go first thing in the morning or late at night after you've hit the bars on Duvall Street. There will be no line and you can take unobstructed pictures.
Also a quick note that due to hurricanes in recent years you may find the condition of the landmark to be less than perfect. I suspect it will be in a permanent in a state of repair/disrepair but I don't see it going anywhere anytime soon!
RELATED POST: HOW TO VISIT CUBA AS AN AMERICAN
3. Hemingway House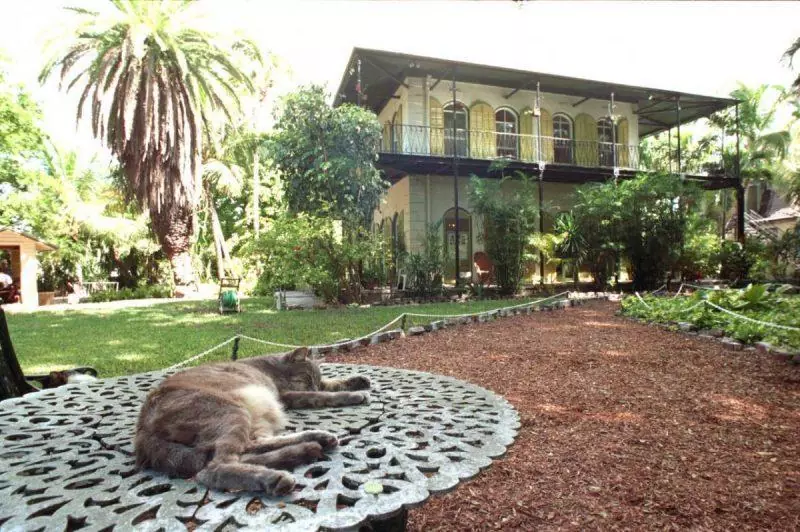 I didn't get to visit the Hemingway House because admission is cash only and there are no ATMs within walking distance. Learn from my mistakes and bring cash! $15 should cover you per person, admission was $13 as of the time of this article.
Despite not having gone in I admired the house from outside and definitely noticed an abundance of cats in and around the premises.
The myth is true! For whatever the reason, cats really have an affinity for the place.
There was a wedding being organized in the yard when we arrived — a unique choice of venue for literary and sunshine lovers to keep in mind if you have upcoming nuptials to plan.
4. Tour the Audubon House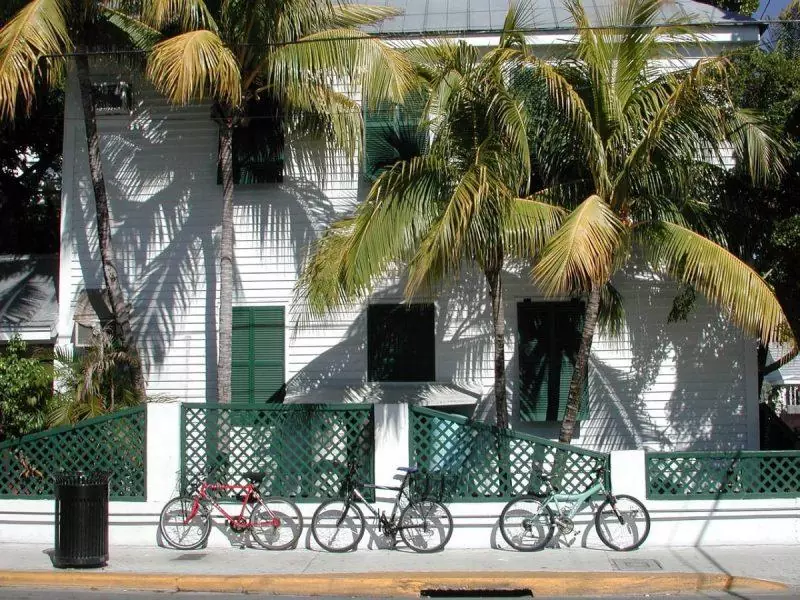 This is a low-key house and gardens with a historical museum and collection of bird paintings inside. It was built by Captain John Huling Geiger in the 1840's as a home for his family and they lived there for over a century.
It was set to be torn down in the 1950's until a nonprofit stepped in and restored it completely, serving as the first large-scale restoration in Key West.
Today, the home is displays the lavish comforts of a wealthy family during that time and captures there opulent lifestyle lived by those profiting from the frequent shipwrecks in the area.
There's a gift shop on the lower level with some unique bird item and souvenirs if you're looking to purchase something.
5. Climb the Key West Lighthouse
Right across the street from the Hemingway House (and happily accepting those credit card holders who did not properly plan ahead) is the Key West Lighthouse.
There is a lighthouse keeper's museum with an audio tour so you can learn more about the lighthouse, which opened in 1848 with a woman as its keeper (Key West has always been progressive).
No surprise, she did an awesome job. There's a small museum on site in her honor, built in the space that used to be her chambers.
Visitors can walk up 88 steps to the top and get a breathtaking view of downtown Key West that reaches out to the ocean.
RELATED POST: THE BEST THINGS TO DO IN NAPLES, FLORIDA
6. Party on Duvall Street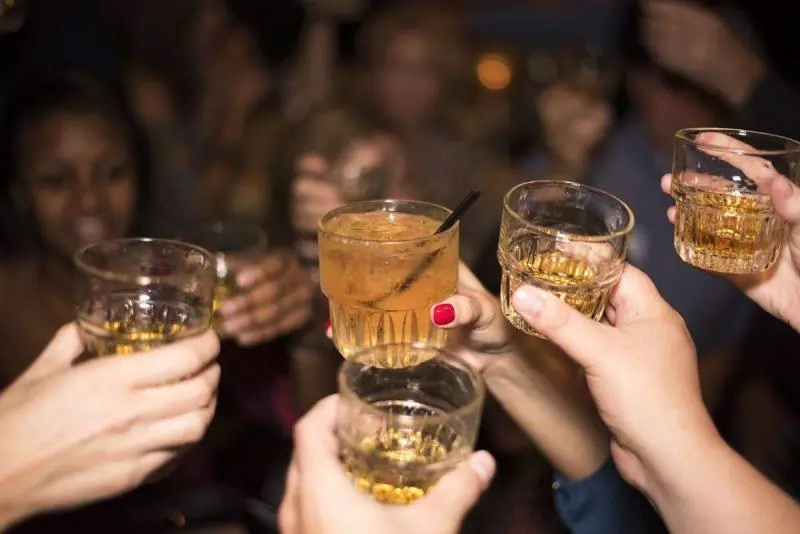 Key West is eccentric and nowhere will you see that better than on Duvall Street. With plenty of music, tourists and cafes, this 1 1/4 mile-long strip is party central. During the day the street is packed with tourists perusing the shops and restaurants. If you're looking for a good hangover breakfast, you'll find a packed house at Denny's.
At night, Duvall Street comes to life with bars and clubs that keep you entertained till sunrise. Garden of Eden is a well-known establishment with a clothing optional rooftop.
Other popular options include The Rum Bar, Willie T's, Rick's Bar, The Bull and The Smallest Bar in Key West. You'll be hard pressed to take a step and not stumble across another bar here, making this a great place for bachelor/bachelorette parties or birthday celebrations.
By all means, enjoy yourself! Just be responsible and make sure you're not driving — Uber is now available in the area after local lawmakers voted in the company's favor.
7. Eat a Sloppy Joe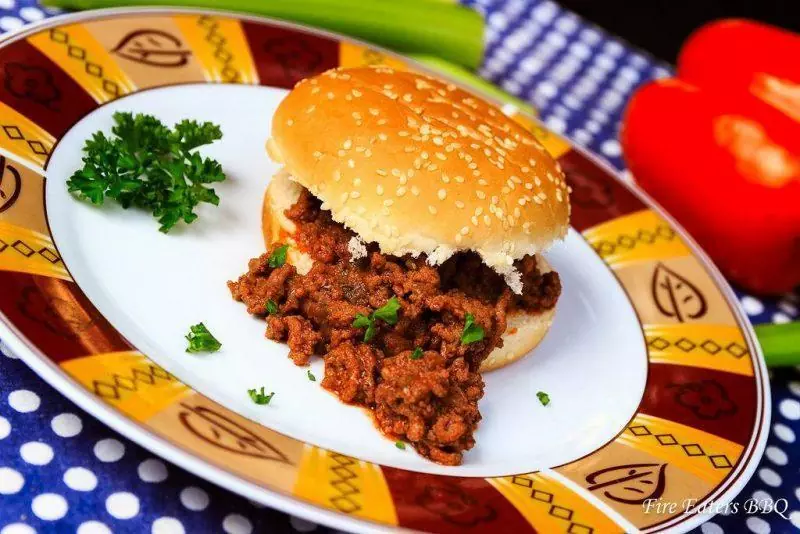 Key West claims to have invented sloppy Joe's. Most people readily associate key lime pie with Key West (and trust me, those are delicious as well) but a sloppy Joe is a traditional, hearty Key West lunch.
Don't miss out on your chance to try a local staple. Popular options include Sloppy Joe's Bar, Blue Heaven and FireFly Key West.
There is plenty to see in the Florida Keys. From nature spots to stunning architecture, you escape the ordinary when you visit Key West.
Till next time, safe travels!
RELATED POST: THE BEST CUBAN PASTRIES IN MIAMI, FLORIDA
Liked this post? Pin me below.