Today I want to share with you a Miami staple–Cuban pastries! You can find a Hispanic bakery on nearly every corner in South Florida.
There's nothing like starting your day with a cafecito and a baked good to remind you that you're on vacation.
My personal favorites are the empanadas. I actually make them at home, though not as large. And I would be remiss if I didn't pay tribute to the croqueta.
You may be asking, what's a croqueta?
They're small, bite-sized snacks of ground ham that have been coated in breadcrumbs and deep-fried to perfection.
It's one of the most delectable ham concoctions known to man, and you can't leave Miami without trying at least one.
It's a savory snack common in Hispanic households and easy to afford when you're on vacation, coming in at $1 or less each.
Forget Pringles–you can never eat just one croqueta.
RELATED POST: HOW TO SPEND A WEEKEND IN KEY WEST, FLORIDA
If you want to get your hands on some of the best baked goods in Miami, here are 5 places to start:
1) Karla Bakery
If you're driving around Little Havana and looking for a place to get good Cuban pastries, look no further than Karla Bakery.
Located right off Flagler Street, they're affordable, authentic, and sooooo yummy. I cannot stress that last part enough.
I relish the whole experience, from finding the place (I always get lost) to taking my time with selecting my treat(s).
There are many pastry options available, from cakes to meat pies, so feel free to take a box to-go!
2) Versailles Restaurant

Another popular place for tourists to visit is Versailles Restaurant.
This is one of Miami's most iconic locations and is often featured in movies and TV shows.
If you want to stop by for a little chisme to-go, order from the ventanita (outside window) and sip a Cuban coffee while you watch life unfold on 8th Street.
3) Isla Canarias
Locals endorse croquetas from Isla Canarias, with just a hint of lemon or lime.
The croquetas at Isla Canarias are fatter than most, perfect if you have a voracious appetite.
Even better, at roughly a dollar a piece they won't break the bank.
RELATED POST: 22 AMAZING DAY TRIPS YOU CAN TAKE FROM MIAMI
4) Sergio's Restaurant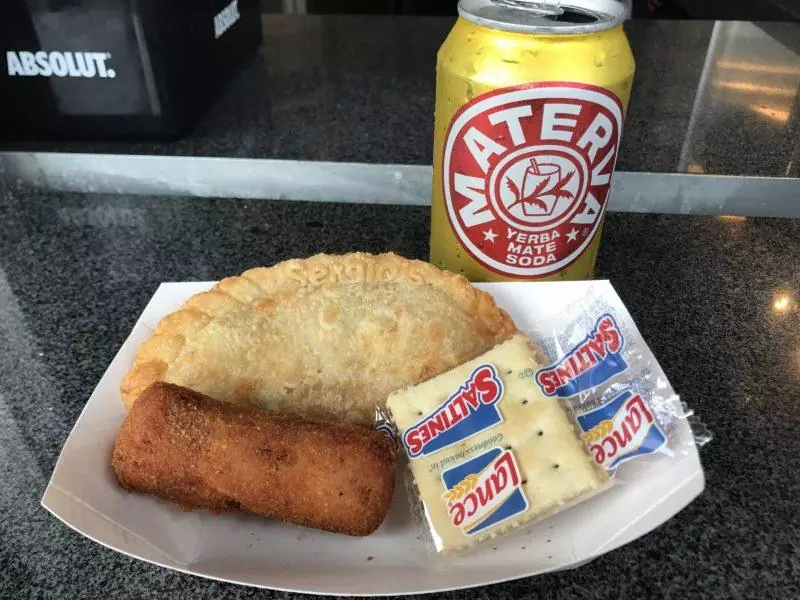 Another popular option is Sergio's.
They have every filling you can imagine, from the typical meat and chicken options to guava or spinach pastries.
They also have a window so you can order to go, or sit inside for a more expansive dinner menu.
Sergio's is a South Florida staple; so much so that they have a cafe in Fort Lauderdale Airport.
5) Vicky Bakery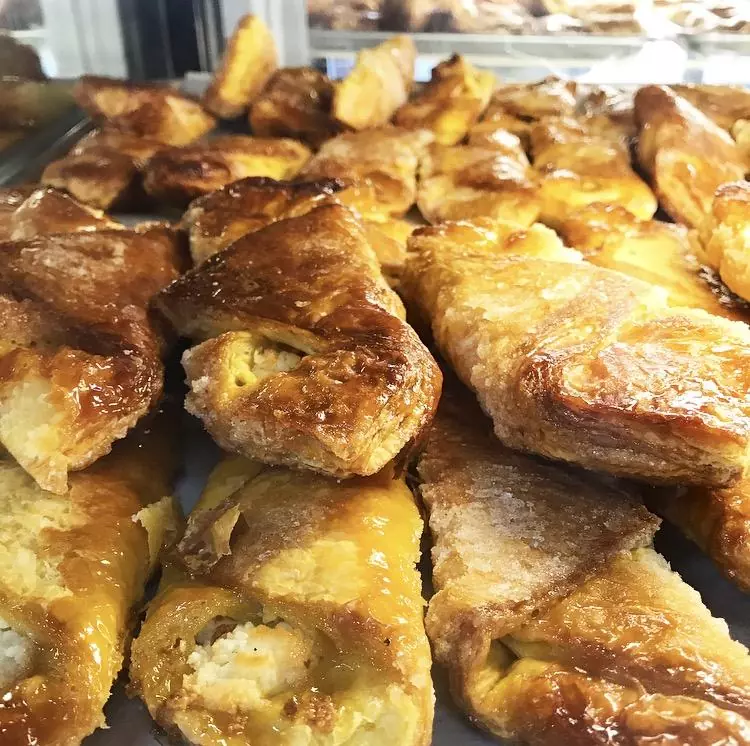 Finally, if you're looking for a quality bakery with locations all throughout the South Florida area, head to Vicky Bakery.
Their pastries are affordable and authentic.
If you walk into party with a platter of mixed goods from Vicky's, you'll be the most popular person there.
So there you have it folks, and introduction to all that is Cuban pasteles, or as I call them, pastelitos!
Make sure to grab a few if you're ever in Miami.
Till next time, safe travels!
RELATED POST: A DAY TRIP TO CORAL CASTLE IN MIAMI, FLORIDA
Liked this post? Pin me below!