Looking for the best things to do in Naples, Florida? After living here for two years, these are my top recommendations.
Naples, Florida is a haven in South Florida, with a calm and relaxed pace that stands in sharp contrast to cities like Fort Lauderdale and Miami.
This is a place where the rich come to vacation, and is filled with crowds during the winter months.
Many wealthy families own summer homes here that sit vacant throughout the year.
Naples is a very safe city with a relatively low crime rate. A lot of the residents are retired and everyone is looking to have a good time.
There are no strip clubs or unseemly establishments within city limits — elected officials make sure of that.
When a Hooters came into town, it was a big deal and may as well have been a harem.
That said, Naples is a great place to raise children or to have a relaxed family trip.
While it wasn't my final destination (I'm a sucker for the noise, pollution and 3am pizza of big cities), I very much enjoyed living here for a period in time.
Of note, restaurants close early here. There's not much by way of food come 10pm.
There's also limited nightlife, unless you count the infamous "cougars" of Blue Martini. You're better off coming with friends and enjoying a slower pace for a few days.
After two years as a local, here's 21 of my top picks for things to do in Naples, Florida.
RELATED POST: 12 MUST-SEE DESTINATIONS IN NORTH AMERICA
1) Go to the Naples Pier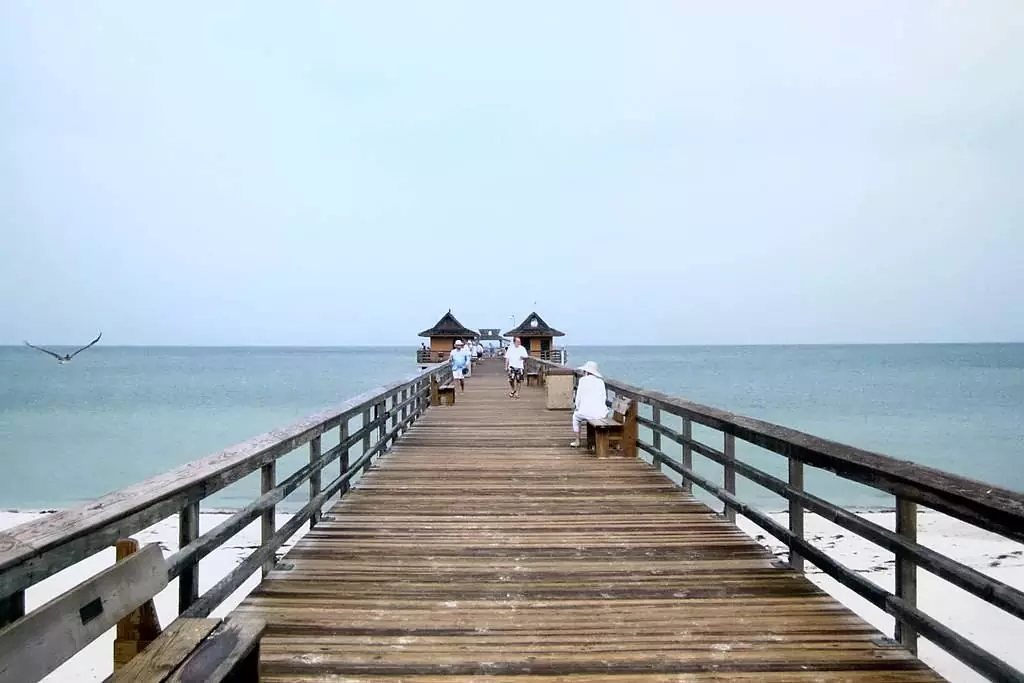 The Naples Pier is the most iconic spot in the city. People come here to go fishing, spot a dolphin or sea turtle passing by and catch the sunset.
It's open late at night so this is the perfect place for a romantic stroll.
It stretches out 1,000 feet over the Gulf of Mexico. There are volleyball nets and child lifejackets available for free on the adjacent beach.
If you're in Naples during the Fourth of July, this is the place to come and watch fireworks over the ocean.
2) Take a sightseeing cruise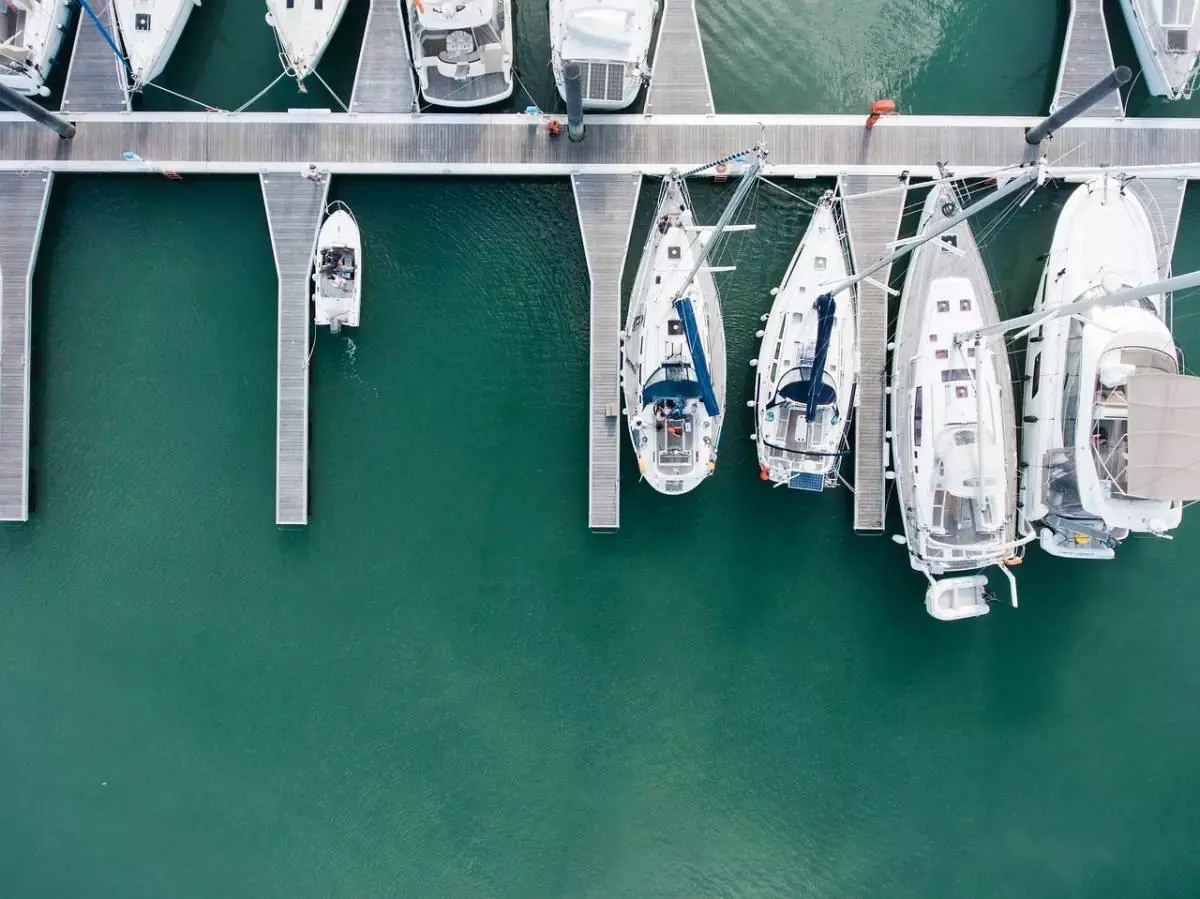 Naples is filled with extravagant homes along the waterfront.
A sightseeing cruise gives you the best view of the the mansions and yachts and comes with a history tour of some of America's wealthiest families.
You can get drinks and light fare on onboard and air conditioning is available inside the enclosed area.
I took my family on a cruise with the Naples Princess and had a great experience.
The whole things takes about an hour. I recommend searching Groupon before you go for possible discounts.
If you want to see more of America's rich and famous, head north to Fort Myers and tour the Thomas Edison and Henry Ford winter estates.
3) Stroll the downtown area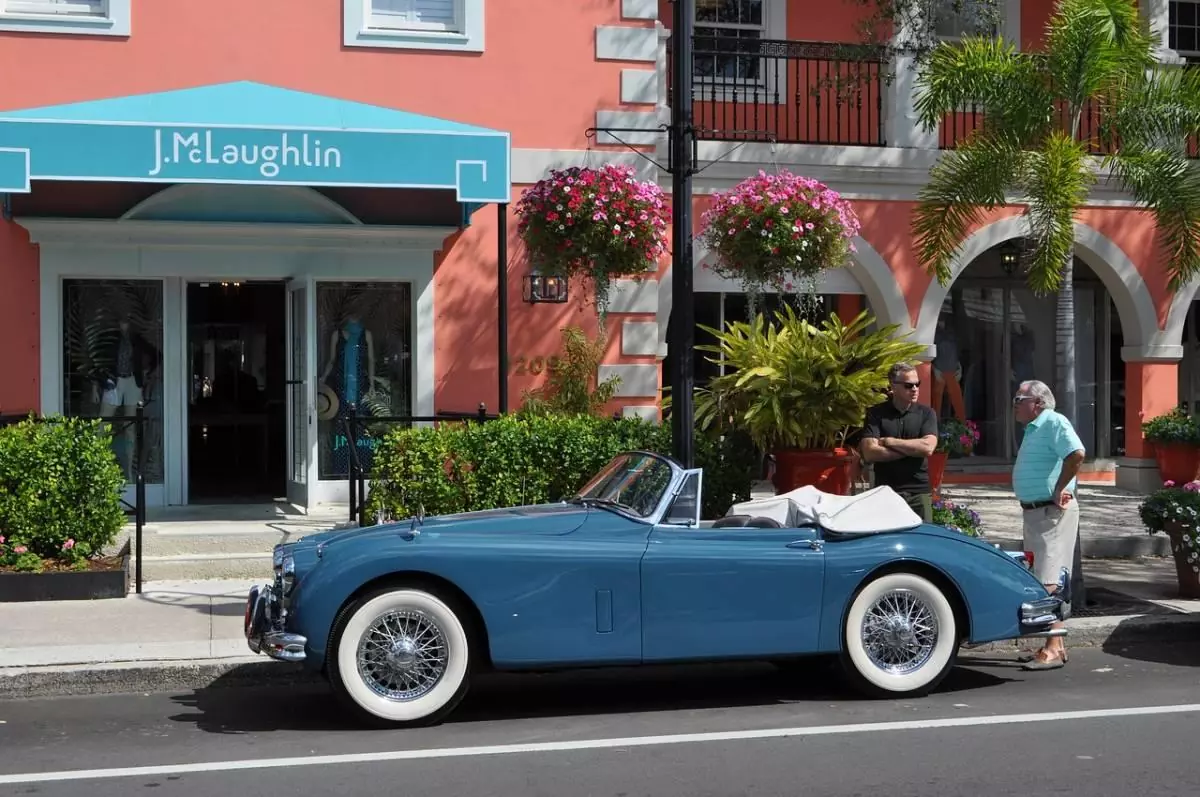 The downtown area can be found along 5th Avenue South. It's a high-end area with shops, restaurants and different entertainment options.
There is free parking along the street and in a parking garage nearby. There are some great vintage vehicles in the area as well, making this the perfect spot for people watching.
If you're looking for a sweet treat, stop by Kilwins, an old fashioned ice cream shop.
4) Visit Riptide Brewery
Riptide is the city's resident brewery.
They only sell their own beers on the premises, and a limited number of wines. There are board games like Jenga available inside and food trucks in the back area.
The brewery itself doesn't sell food so in the event there are no food trucks you can bring your own food or order delivery from Bill's Cafe down the street if you go during the day.
If you go on a Tuesday night you can play trivia.
It starts at 7:30pm and there are smaller prizes in each round.
5) Go to the Artis Naples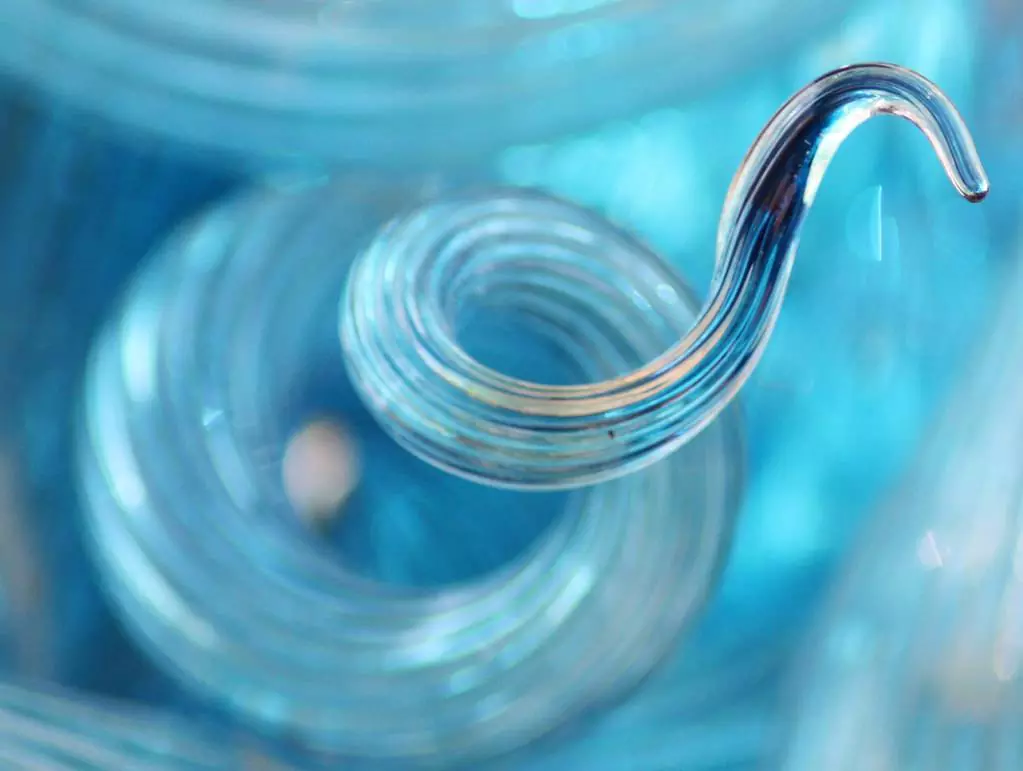 The Artis Naples, also known as the Baker Museum, is more than just an art gallery — it's an event space that has different lectures, live music and special events throughout the year.
The exhibits vary but there's a stunning Chihuly sculpture that is a constant fixture on the premises.
6) See the Naples Players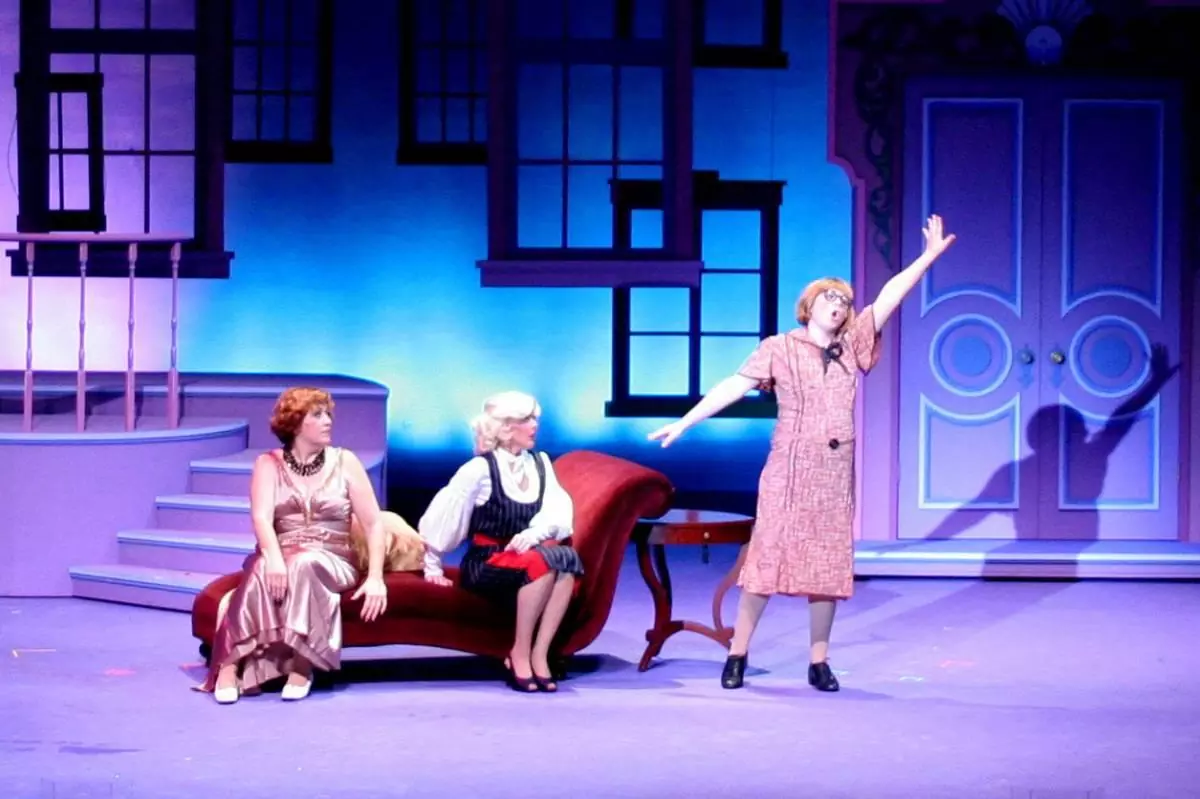 The Naples Players are a group of performers on Fifth Avenue South.
The same of the venue is the Sugden Theatre and tickets are reasonably priced for a night out.
They have comedy nights, kids show and main stage performances that change every season.
7) Attend a parade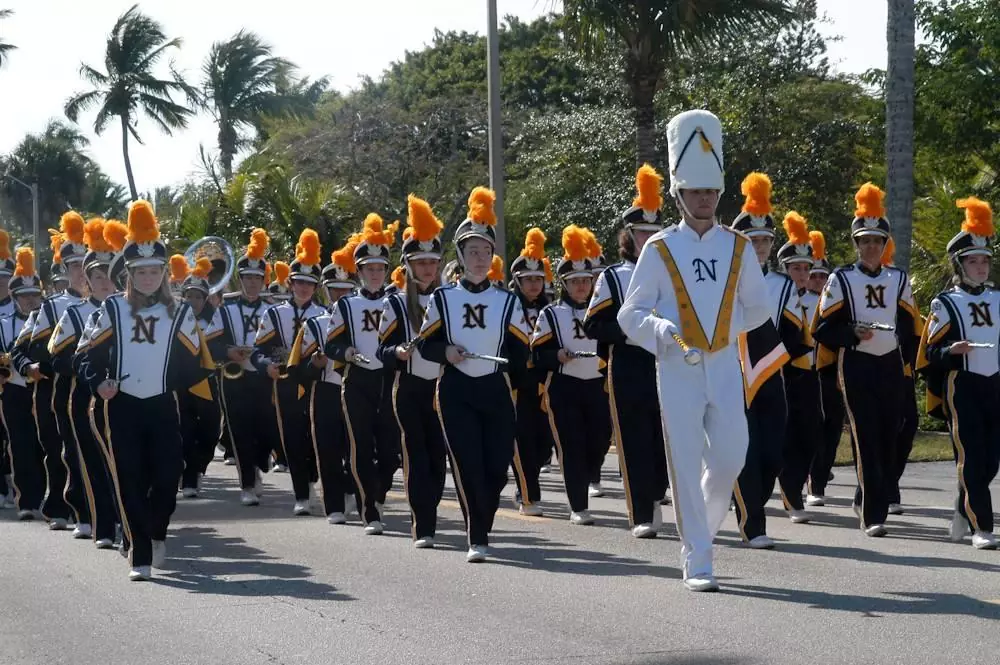 Parades are kind of a big deal in Naples, Florida.
From the Pride parade to Women's Parade and even the annual Swamp Buggy parade, Tamiami Trail and the downtown area are the best places to position yourself to watch the processions.
8) Collect seashells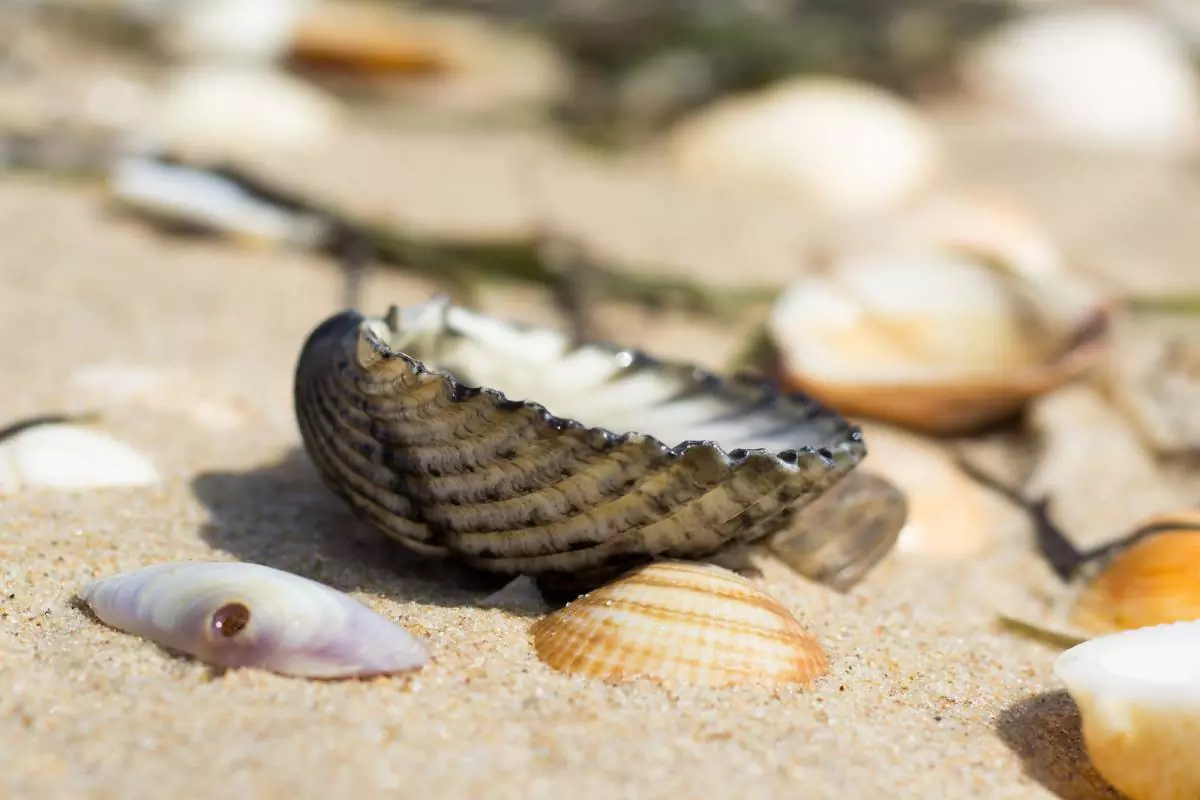 The Ten Thousand Islands are a series of islands nearby, with boat tours usually departing from Marco Island, approximately a half hour drive from Naples.
The islands are filled with seashells and boats depart daily allowing you to add unique pieces to your collection.
Those who don't mind going a little further and want to go shelling unassisted can also try Sanibel Island in Fort Myers.
9) Practice yoga on the beach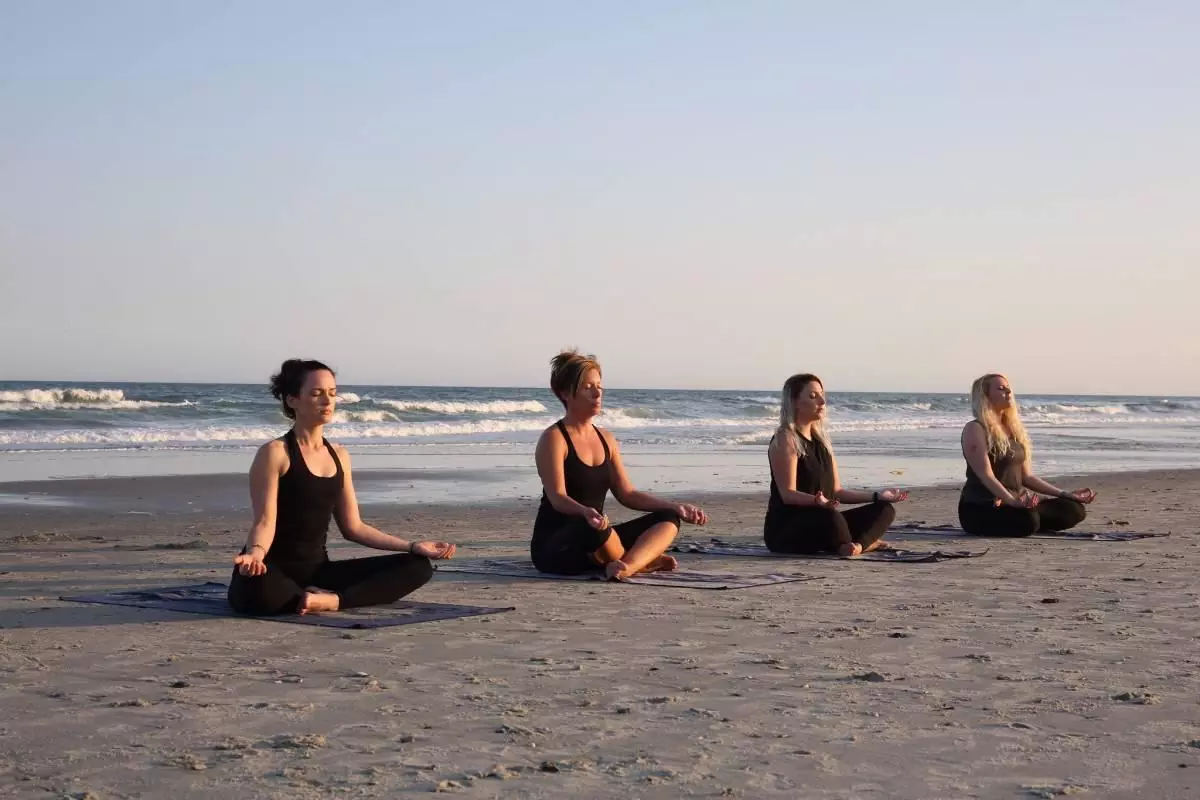 There's an organization called Donation Yoga that holds beach yoga sessions for a suggested donation of $10.
There's also different studios like Lo's Yoga Studios and Ayurveda Sunset Beach Yoga that offer sessions by the water.
If you're not sure what's going on that weekend, I recommend checking Facebook. There's usually some sort of invite or official event made to advertise the class.
Bring your own yoga mat with you. If you're visiting from out of town and don't have one, go to Marshalls or TJ Maxx to pick one up for $15.
Also, popular yoga studios like Love Yoga and Yoga Loft may not have beach classes available but they're always hosting special events, from meditation classes to rooftop sunset yoga so check out their schedules too.
10) Go to the Naples Botanical Garden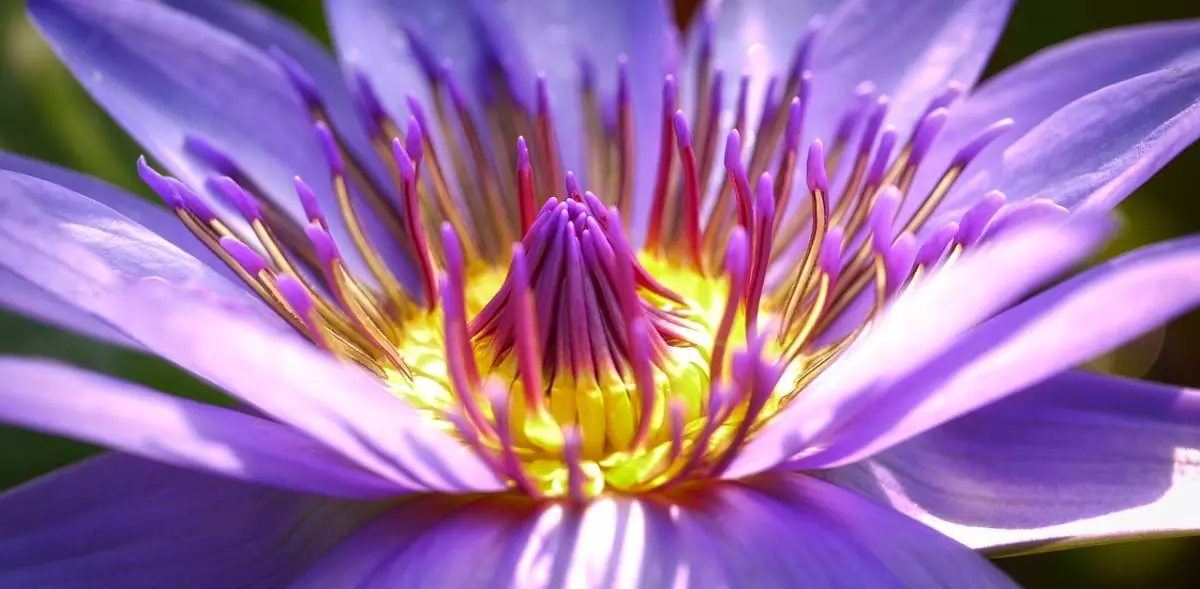 This is a great place to come and admire the flora and fauna of Florida.
There is so much biodiversity to discover. There's also a butterfly garden, playground and larger than life furniture pieces that make for fun photo opps.
11) Have lunch on the bay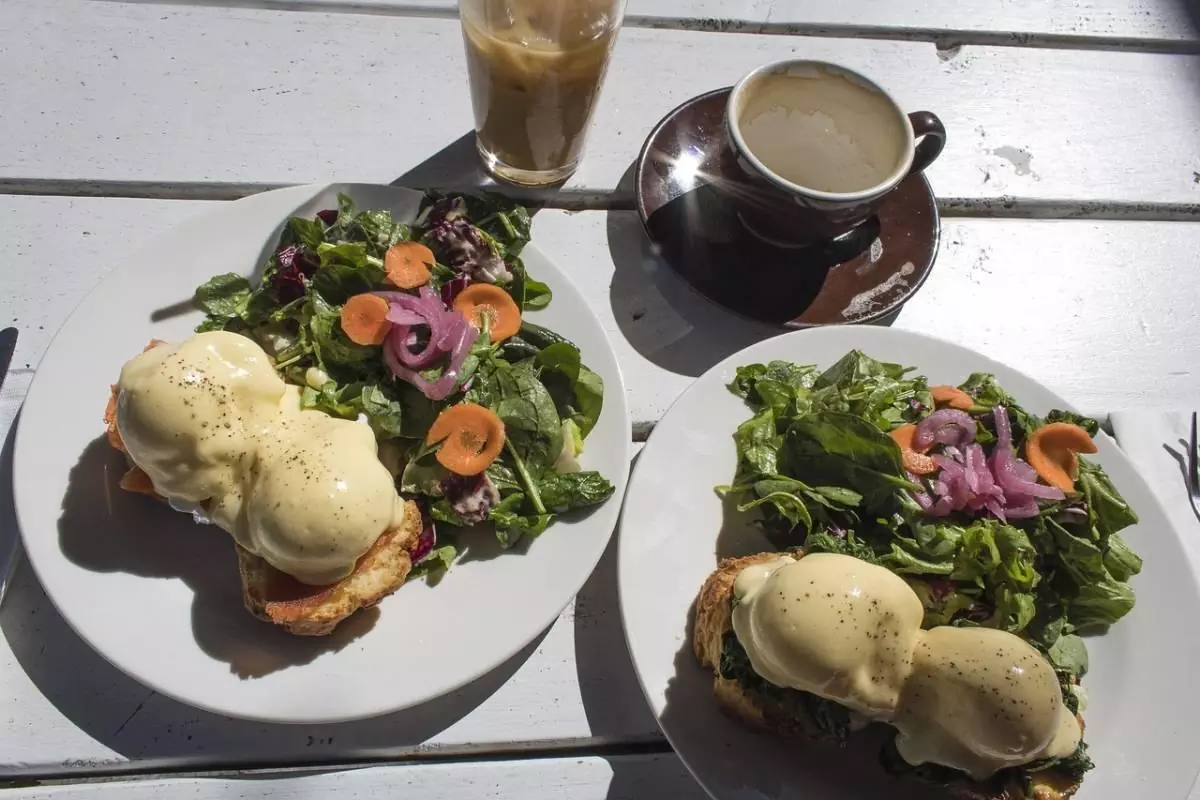 A lot of the restaurants in Naples are only open during "season," which is from October to April.
If you're looking for dining by the water, I recommend Three60 Market, with gourmet dishes and a killer view.
If you're looking for something a little less fancy, check out the Riverwalk at Tin City Shops.
There's a restaurant called Pinchers with a 2-for-1 happy hour and affordable seafood dishes.
RELATED POST: BEST BOOZY BRUNCH SPOTS IN FORT LAUDERDALE
12) Hop in a kayak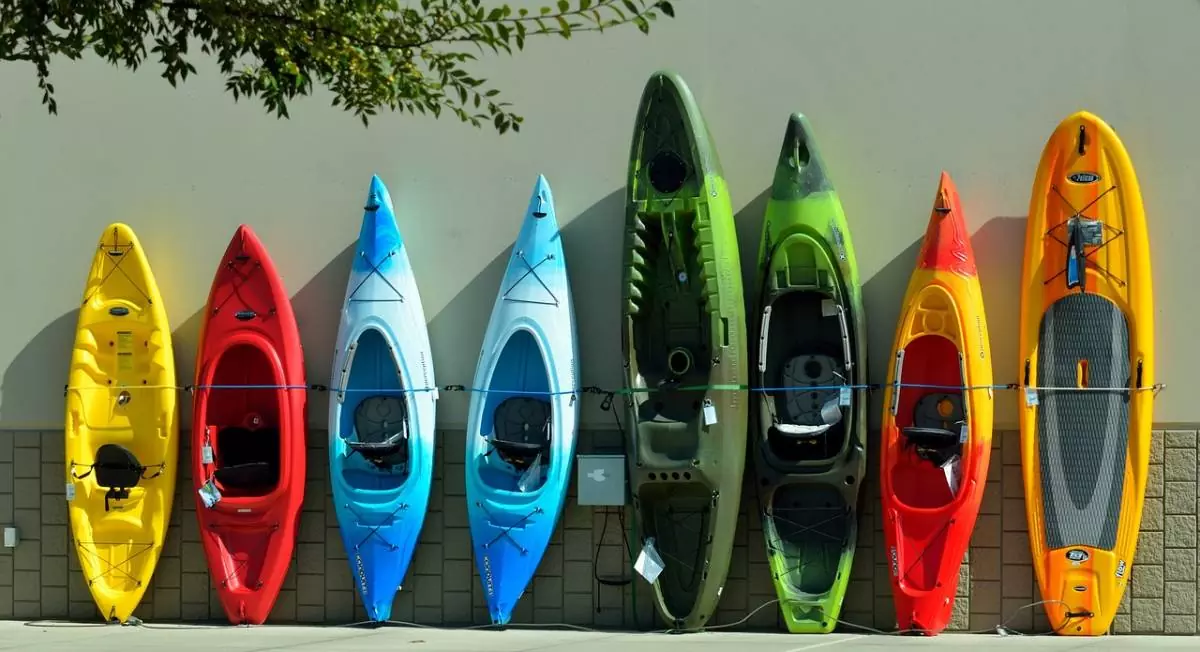 The crystal clear waters surrounding Naples are great for wildlife spotting and sports activities.
You can kayak amongst mangrove trees, but you're not limited to that activity.
You can do stand up paddle boarding or the latest craze, hydro bikes where you cycle on water.
Once again, I recommend searching deal sites like Groupon and Living Social to get the best prices for these activities.
13) Go shopping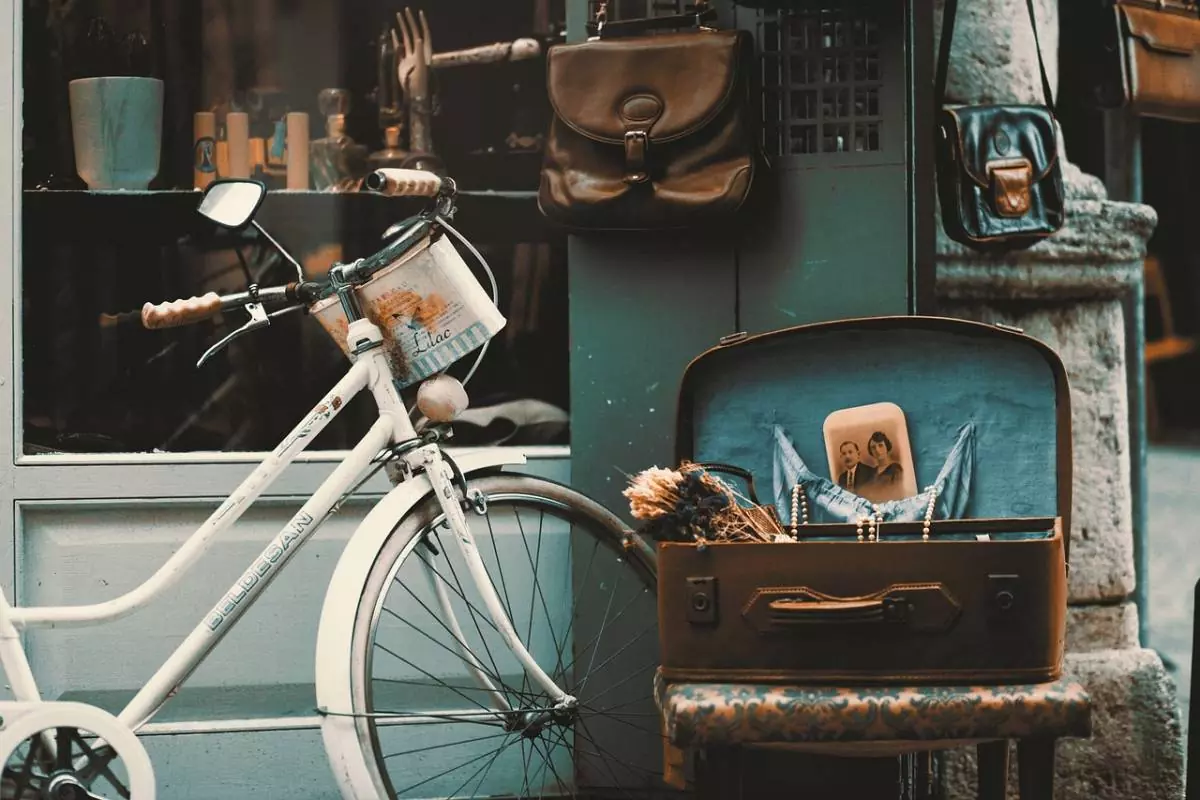 Naples is a great spot to go antique shopping. If that's your thing, check out the area around Riptide Brewery, by 3rd Avenue North and Tamiami Trail.
There are a ton of small shops in the area.
You could walk around and see what hidden gems you find.
If mainstream shopping is more your thing, head to Mercato, a high-end outdoor mall that gets crowded on weekends and has a movie theatre on site.
It's off Vanderbilt Road and Tamiami Trail.
14) Play mini golf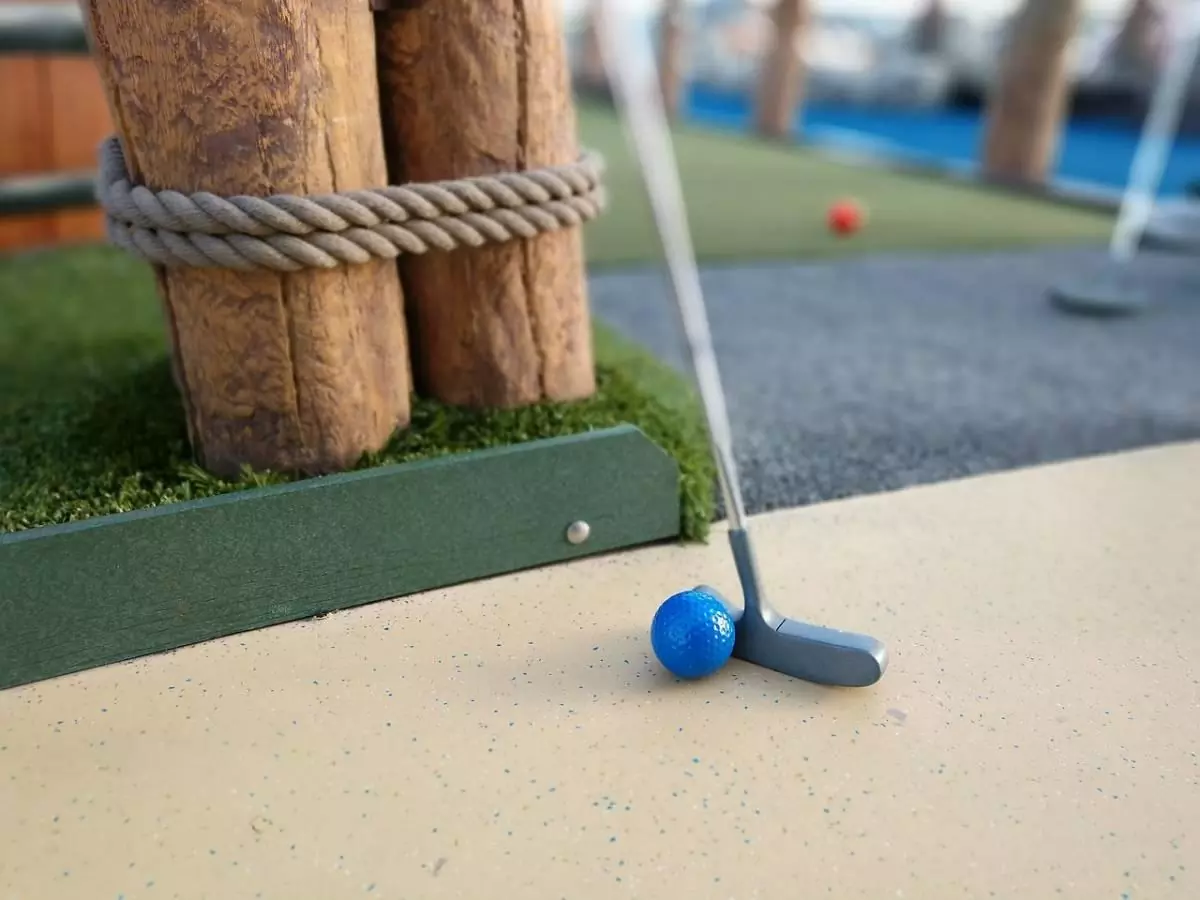 I may be dating myself, but mini-golf is a fun activity, and Naples seems to think so too.
There are several courses throughout the area.
Coral Cay Adventure Golf is right near downtown and easy to access. They have two different 18-hole courses.
It's hot during the day, so aim to do this as an evening activity.
15) Stroll the Audubon Corkscrew Swamp Sanctuary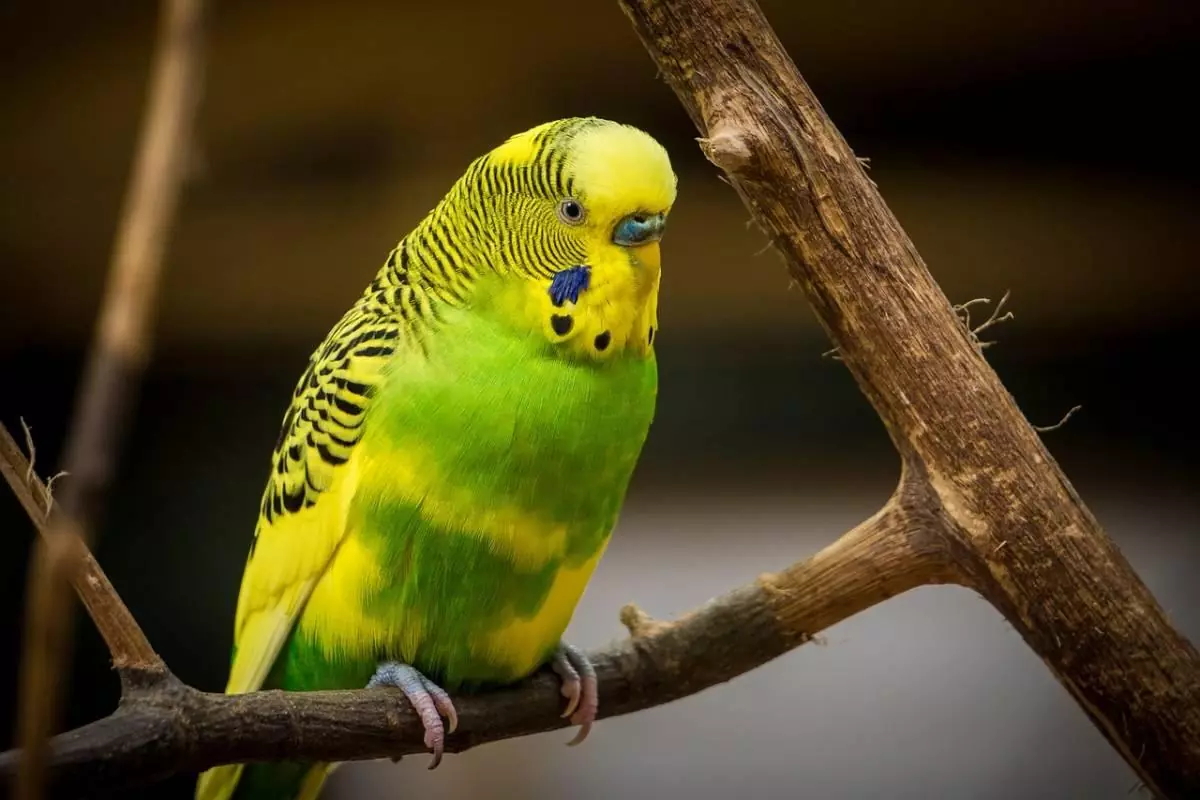 This is another activity you want to avoid doing in the direct sun.
Mornings are best for strolling the sanctuary, where you're sure to spot tropical birds, lizards and maybe even a predator or two.
If you're looking for a hike on a well maintained, elevated and well-maintained trail, this is it.
15) Take a trolley tour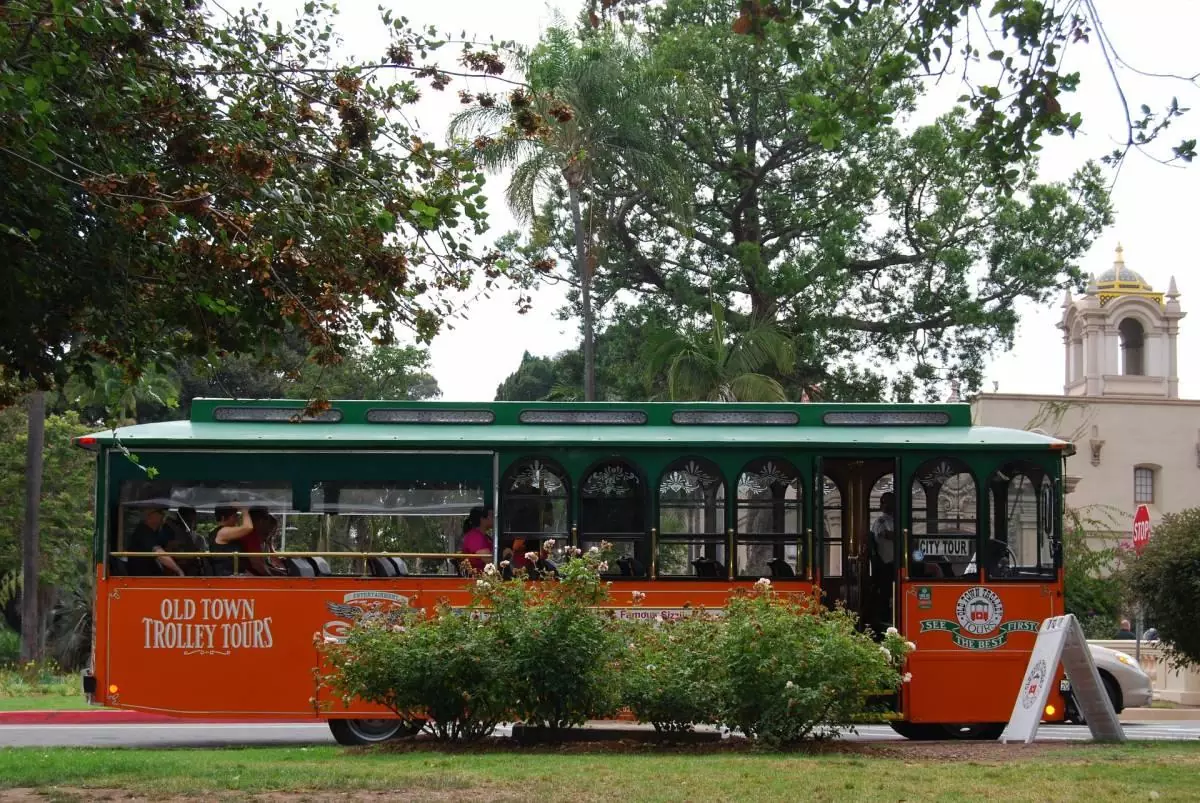 This is a catch-all for anyone who wants to ride around and get better acquainted with the city.
You'll learn more about the history of Naples and see if there's anything else that peaks your interest.
Tours start and end near downtown Naples.
16) Attend a festival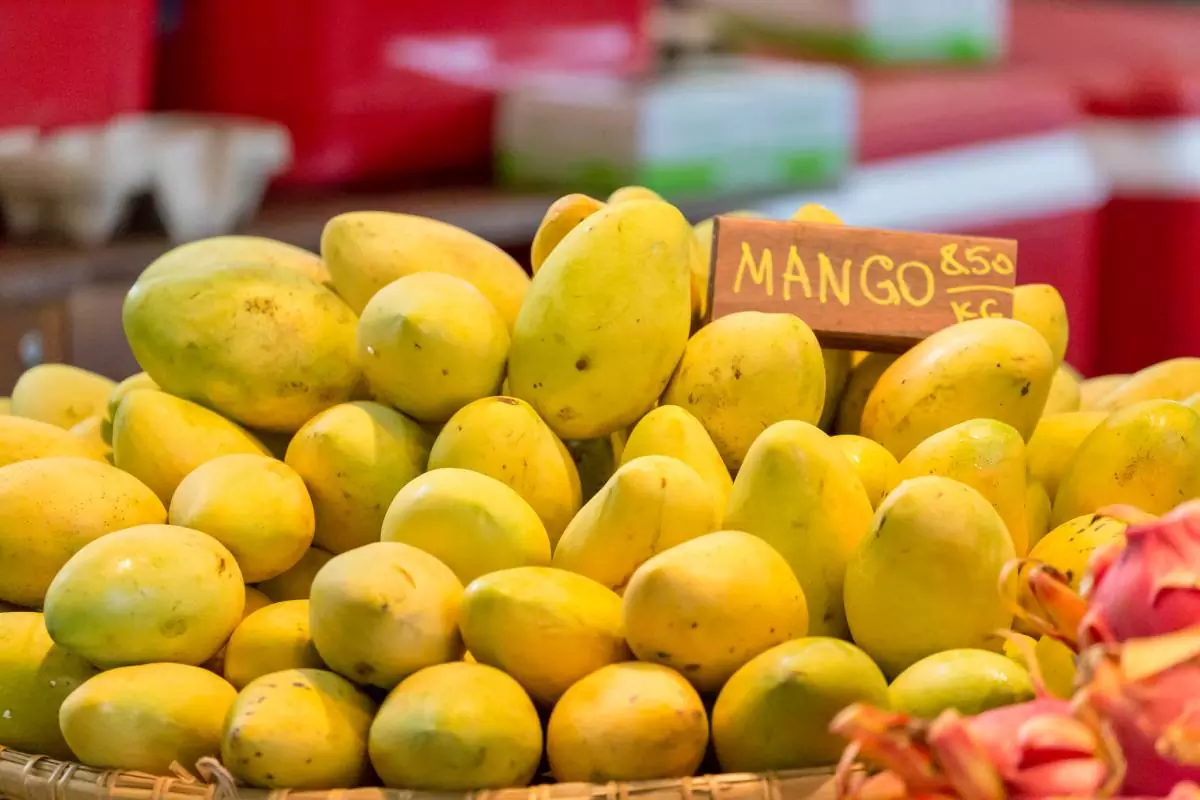 From mango festivals to the stone crab festival and jazz festivals, chances are there's something going on during your visit.
Most of the festivals take place during the day and have live music and vendors.
There are also large and world famous fundraising events for those looking to attend a black-tie gathering, like the Naples Winter Wine Festival.
RELATED POST: WHERE TO FIND THE BEST CUBAN PASTRIES IN MIAMI, FLORIDA
17) Watch an outdoor movie
These occur frequently in Mercato, the high-end shopping center I mentioned.
You can catch a movie on the lawn, usually for free. I saw the Rocky Horror Picture Show this way one Halloween.
Again, Facebook is a great place to go and get an idea of whether there's anything like this going on the weekend you're in town.
18) Grab friends for a paint night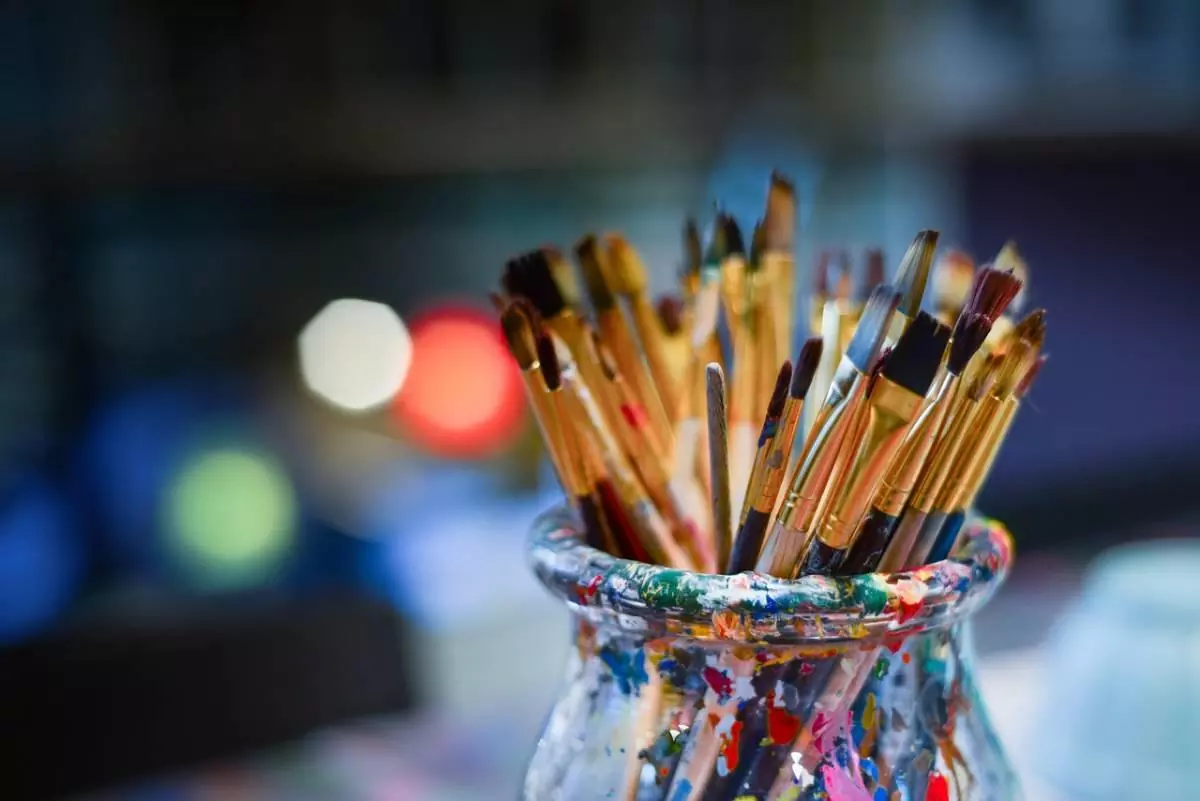 Ready to paint your next masterpiece? Painting with a Twist or Vino's Picasso Naples are two venues that allow you to bring friends for the fun, and get a little liquid courage to get your creative juices flowing.
19) Sing karaoke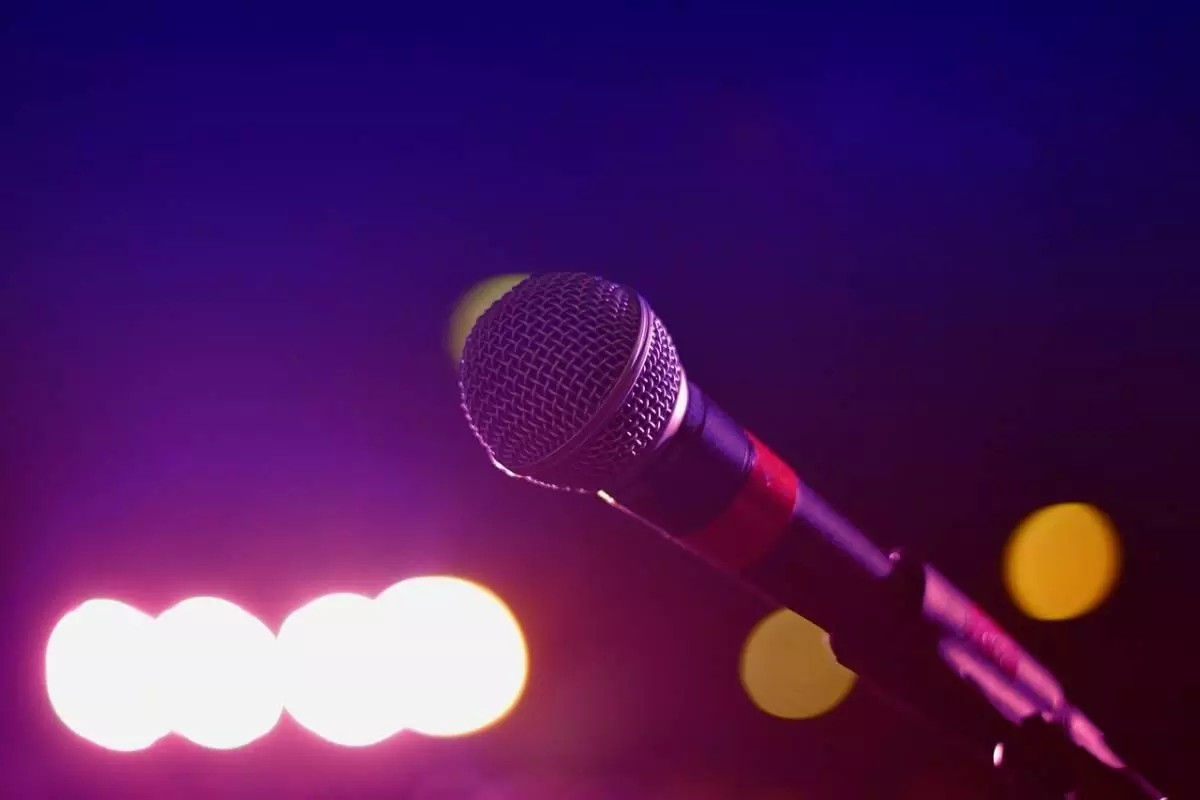 Bambusa Bar & Grill is one of the few "gay bars" in the area, making it a prime spot for karaoke.
You can go Mondays at 7pm or Fridays at 8:30pm for a rowdier crowd.
Pro tip: Cher's Believe song is a guaranteed hit in this venue.
20) Celebrate Taco Tuesday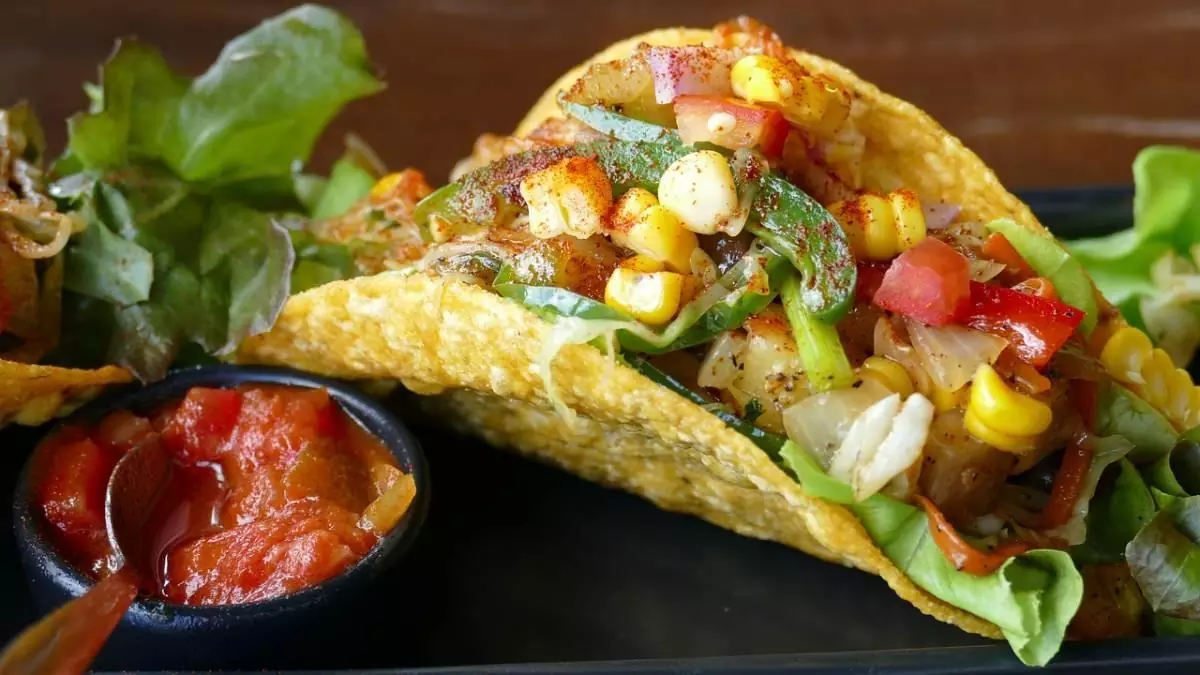 I love going to Tacos & Tequila for Taco Tuesdays. Their mom's tacos are on special for just $2 and they have half off margaritas and sangrias during happy hour.
If you're looking for something more authentic, Taqueria San Julien 2 off Bayshore Drive has Mexican corn tortillas and very affordable prices.
21) Go wine tasting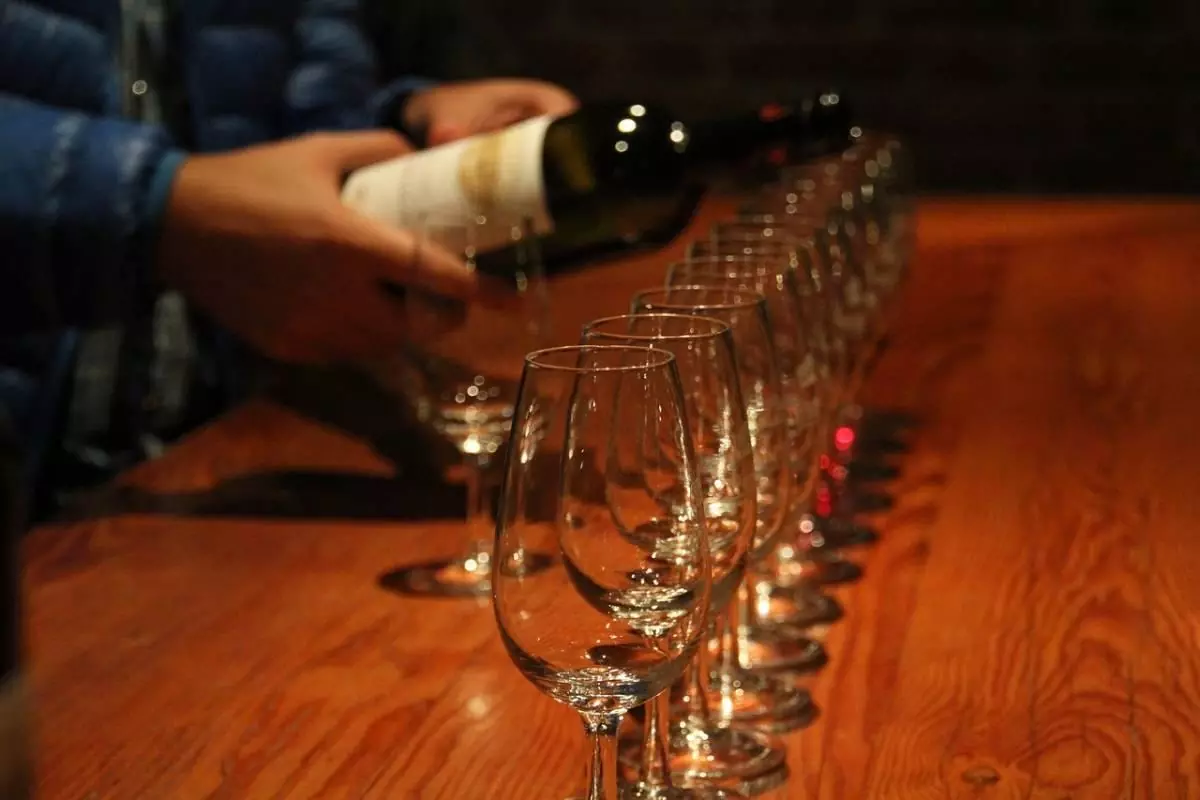 If you want to do this the cheap way, you could head to Total Wine & More, a liquor store that often features samples, and taste your way through the store. Otherwise, there's the Naples Winery and Cooper's Hawk Winery and Restaurant which include complimentary tastings with your purchase.
Till nest time, safe travels!
RELATED POST: HOW TO SPEND A WEEKEND IN KEY WEST, FLORIDA
Liked this post? Pin me below: