Want to know how to spend a weekend in Austin, Texas? Here's how to best hit the highlights in a short time.
Austin has a pretty famous motto — Keep Austin Weird. It's a quirky, liberal pocket in an otherwise conservative state.
Fueled by giants like Whole Foods, Amazon and Walmart, Austin has a constant influx of young, smart, driven residents that make it the vibrant metropolis it is today.
It's like San Francisco's start-up culture met Oregon's hipster scene and made a conscientious, but not pretentious baby.
Austin is easy to access via most major airlines and makes a fun long weekend getaway for anyone wanting to dip their toes into the distinctly different world that is Texas.
Here's how to spend a weekend in Austin!
Where to Stay

I stayed at the Archer Hotel in The Domain, a trendy area with shops, restaurants and lots of new developments. There was always something open for me to eat and I felt safe exploring. As a bonus, there was free parking and the rooms themselves were comfortable with rugged western decor lush king beds.
If you're coming for a festival consider renting an AirBnB near Zilker Park. That way you'll be within walking distance or able to easily catch an Uber.
Finally, anywhere downtown will have you in the middle of the nightlife. Consider the Austin Motel or the Element Downtown Austin if you're looking for affordable options in this area.
What to Eat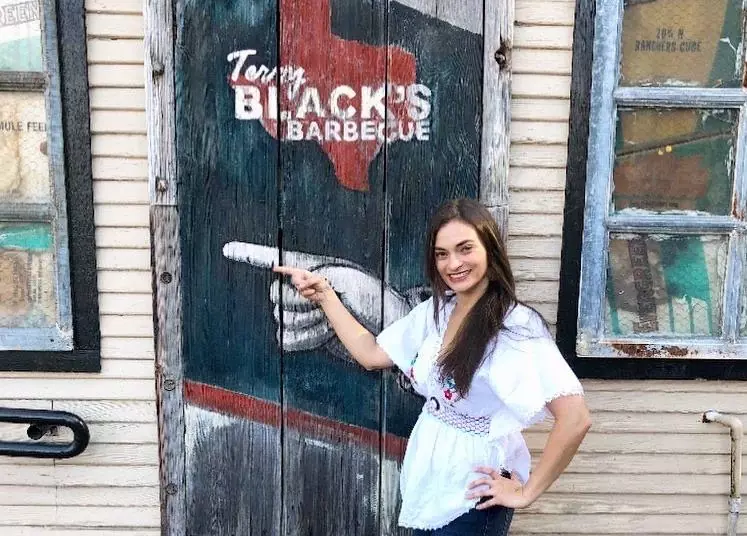 One of the first things I did when I arrived in Austin was find some good ol' fashioned southern BBQ. I went to Terry Black's and I was not disappointed. They served up thick pieces of brisket with comforting sides like mac n' cheese and collard greens.
If you're looking for the name recognition, you can bring a chair and get ready for the 5-hour wait at Franklin's BBQ or opt for Mickelethwaith Craft Meats instead, open every day expect Monday from 11m till it's gone.
If you like sushi, Uchi is a favorite for fine dining. The offer a sake social from 5pm-6:30pm daily where they have discounted food and drinks. There's also complimentary valet.
You can't leave Austin without eating from a Taco Truck. Healthy eaters will want to head to Veracruz Natural, a gluten free, vegan-friendly option. Otherwise head to Yucatan Tacos on Braker Lane. It's affordable, they have classics like tacos al pastor and barbacoa tacos and they have agues frescas to help you wash it all down.
For a 24-hour spot that's a local favorite, head to Magnolia Cafe. President Obama dined there once on the way to a speech, making it an instant cult classic.
For desert, try Lick Honest Ice Creams, featuring unusual local flavors like lemon poppy seed and roasted beets with fresh mint. They even have lactose free and vegan options.
Want to try the novelty of a cupcake ATM? Make a run to Sprinkles Austin in The Domain.
Day 1: Sunset and city views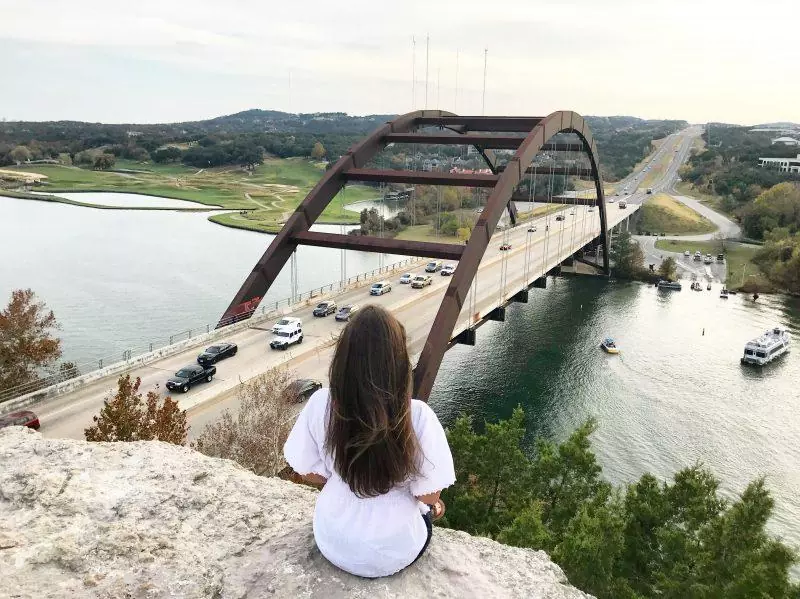 Depending on when you arrive in Austin, start your trip off by getting the best views of the city near Pennybacker Bridge. Climb Mount Bonnell and enjoy the sweeping landscapes. There's parking on site and it's an easy hike, 10-15 minutes each way.
This is a popular stop for photoshoots and wedding parties.
If it's nice and you have time you can go to Lady Bird Lake for a relaxing afternoon activity like kayaking or paddling.
You can also stroll the Zilker Botanical Garden or head to the Umlauf Sculpture Garden if you're looking to be out in nature.
If it's a rainy day or you're craving A/C, visit the LBJ Presidential Library.
Day 2: Austin classics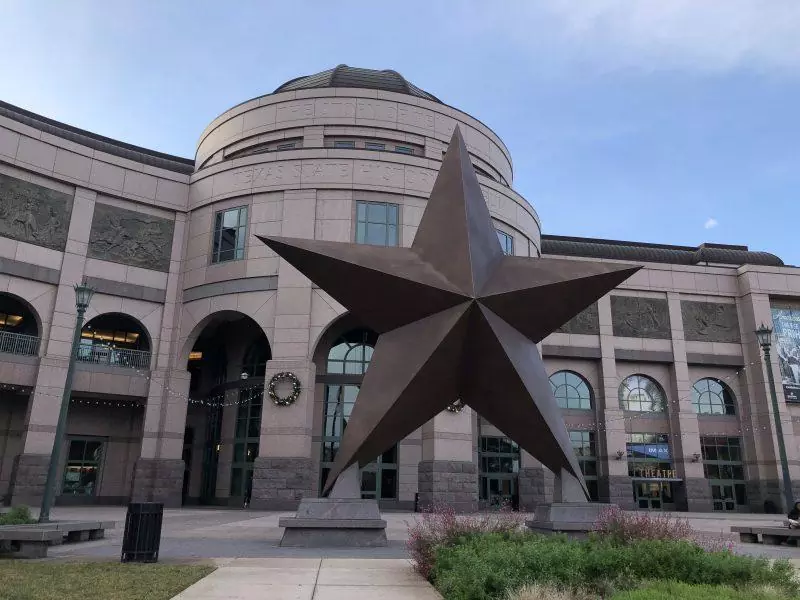 Start your day off with a tour of the Texas Capital Building. Tours are free, depart twice hourly and last half an hour.
Then, head over to the Bullock Texas State History Museum. I loved this museum because it had interactive exhibits and did a good job of involving guests in discussion about prohibition, the mafia and technology.
When I went there was video game exhibit that made me nostalgic for my childhood, with Guitar Hero set up for anyone to play. I spent a solid 2 hours here.
After lunch, take a stroll and hunt for some of Austin famous murals, like the "I Love You So Much" or the "Greetings from Austin" mural. One of my personal favorites was the "Butter Half" mural outside of the United Way.
For your evening activities, head to The Broken Spoke. This dive bar has hosted countless celebrities. Learn to two-step and other dances from Wednesday to Saturday.
Day 3: Wonderfully weird finds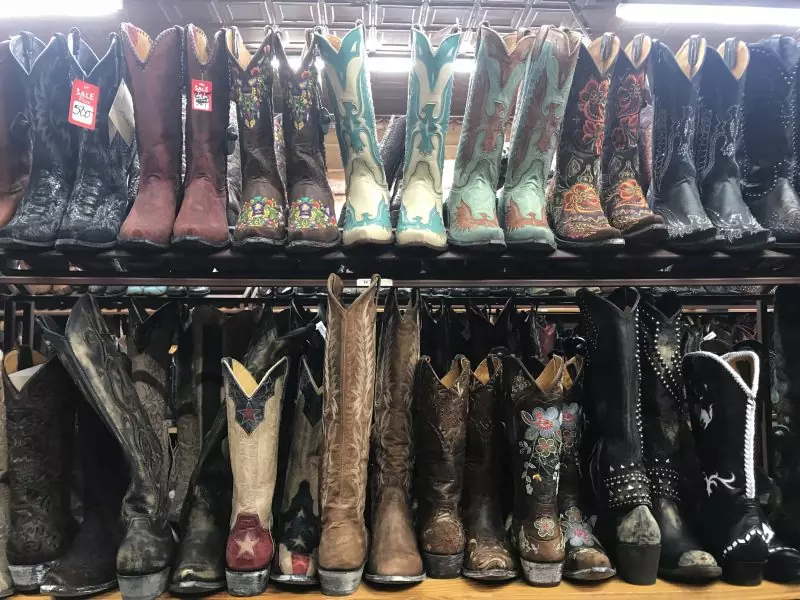 If you have time and heat an early start, head to Barton Springs Pool. It's a recreational swimming area spanning 3 acres that's filled with water from nearby natural springs and regarded as one of the prettiest places in the United States.
For those with a taste in eclectic art, consider visiting the Cathedral of Junk. It's reminiscent of Philadelphia's Magic Gardens — one man's hodge podge collection of junk turned treasure. Entrance is by donation only.
Looking to purchase cowboy attire? You won't find a place with more variety than Allan's Boots, where you can walk the aisles and peruse thousands of unique designs.
From March to early fall you can spot a cloud of bats emerge from Congress Avenue bridge at sunset, between 7:30 and 9:30pm. The exodus lasts about 45 minutes and draws a large crowd.
For the basic club/VIP scene, 6th Street is your jam. Otherwise, head to Rainey Streetfor a laid back alternative with food trucks and live music.
Good places to start include Bangers Sausage House & Beer Garden and The Alibi.
You can also visit the East Side for fancy cocktails and posh settings. Check out The White Horse and East Side Showroom.
Know before you go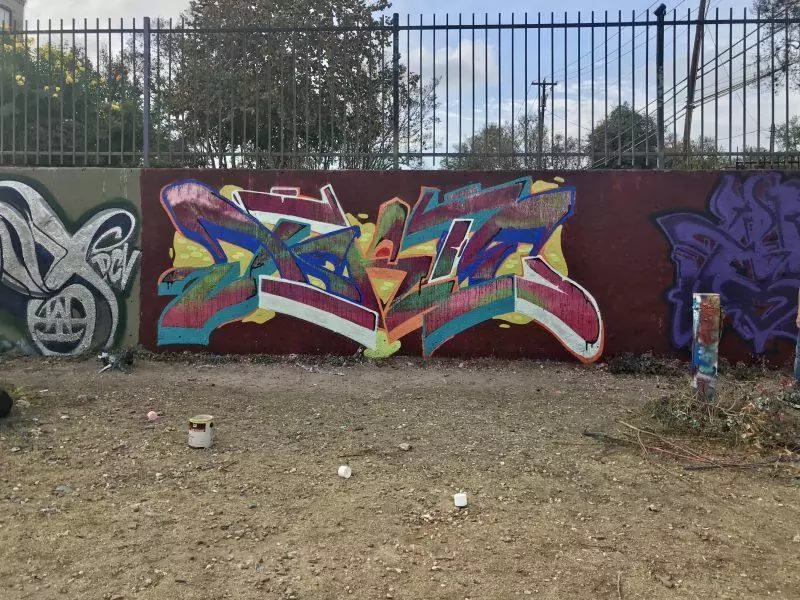 There used to be a really cool place called Graffiti Park/Austin Outdoor Art Gallery. Note that this place has since closed for private redevelopment (boo).
It can be really hot in the summertime so if you're sensitive to this, plan to visit in the off season.
Since there are so many young and successful people, it's possible to become a target for pickpockets and break-ins. Make sure to be extra careful with your home and belongings, especially if you're there for business purposes.
Traffic is not great here so add an extra 20 minutes to your ETA whenever possible, just to be safe.
A weekend in Austin goes by quick, so make the most of it! Till next time, safe travels.
Liked this post? Pin me below: