I am just getting back from the most relaxing weekend getaway at the Archer Hotel in Austin, Texas. Even though traveling internationally is my passion, I still love exploring domestic destinations whenever possible. We seriously underestimate all there is to admire right here in the United States.
What's more, with deals like $31 flights to Long Beach or $20 flights to New Orleans on budget airlines like Spirit, JetBlue and Allegiant, there's no reason you shouldn't be seeing more of the great U-S-of-A.
I had always been intrigued by the prospect of visiting Austin, affectionately referred to as the one blue dot in a red state. The motto, "Keep Austin Weird," says it all. In fact, the area reminded me a lot of San Francisco, with endless tech startups, a commitment to outdoor spaces and an eclectic influx of people from around the world.
Motivated by friends in the area and a cheap flight deal, I decided to venture over to Texas for a weekend, and I'm so glad I did. I went in the beginning of December, and the weather was perfect. If you're getting a case of the winter blues, don't be afraid to escape down to Austin, and be sure to check out the Archer Hotel while there!
RELATED POST: HOW TO SPEND A WEEKEND IN AUSTIN, TEXAS
About the Archer Hotel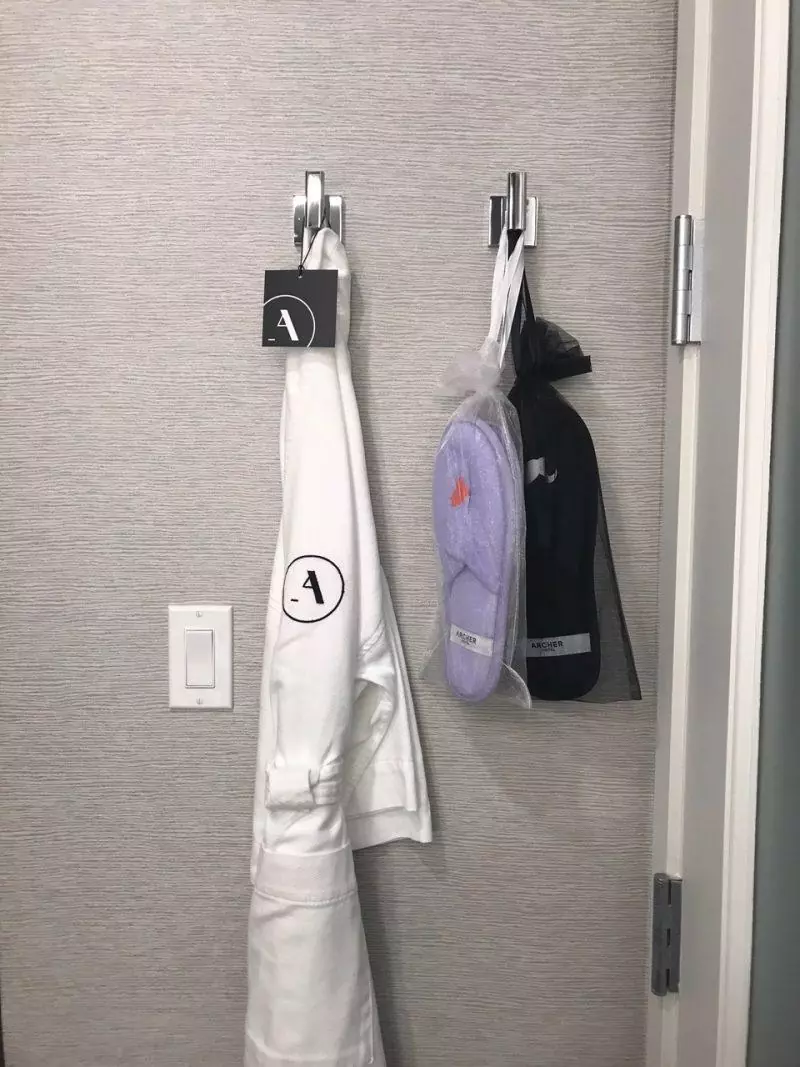 The Archer Hotel Austin is part of a boutique hotel collection. Currently, Archer has hotels in Manhattan and Austin, with destinations set to open in Napa and New Jersey in early 2018.
The theme of the Austin location is "Texas Chic." With 8 stories, an award-winning kitchen and bar in the lobby and a saltwater patio pool, it surpasses expectations and has quickly become one of the trendiest hotels in the city. It's also one of the highest-rated, pulling steady 5-star reviews on TripAdvisor. The service is attentive and thoughtful, often reaching out to see if they can assist in any way.
If you make your reservation directly through the Archer website, you're rewarded with a complimentary $20 card at check-in to spend on purchases throughout the hotel. There's a happy hour daily on the patio, with good drink and food specials. I had the Painted Mule, a variation on the Moscow Mule, for just $6, and small bites are $5.
The Second Bar + Kitchen in the hotel lobby is well worth a visit if you're looking for craft cocktails. I ended up selecting a rum and cinnamon concoction by chance, not knowing it had recently been named one of the best drinks in the city.
There are valet services available and plenty of free parking in parking garages within walking distance of the property for those arriving with a rental car. Uber works well within the city and all drivers know how to get to the Archer since it's in the center of The Domain. You can easily access the area from downtown by bus if necessary.
Location at The Domain
Austin has had so much growth in recent years that it's expanded into several new areas, one of which is The Domain. Located about 20 minutes from downtown Austin, it's a world in itself, with an Apple store, upcoming Amazon store, Sprinkles Cupcakes, Whole Foods, various restaurants and more. There's also a Sprinkles ATM machine, allowing you to purchase cupcakes 24/7. That last part is both a gift and a curse–watch out! You can't eat just one.
The area is buzzing day or night and is very safe for solo female travelers. Generally, the crowd is younger, affluent and fun, with high-end boutiques and specialty shops catering to the latest influx of locals.
The apartment complexes nestled between the various establishments in the area keep it from feeling like a tourist trap. If you want to window shop, stop by the David Yurman, Louis Vitton and Tiffany's stores just blocks away from the hotel.
Rooms and Reservations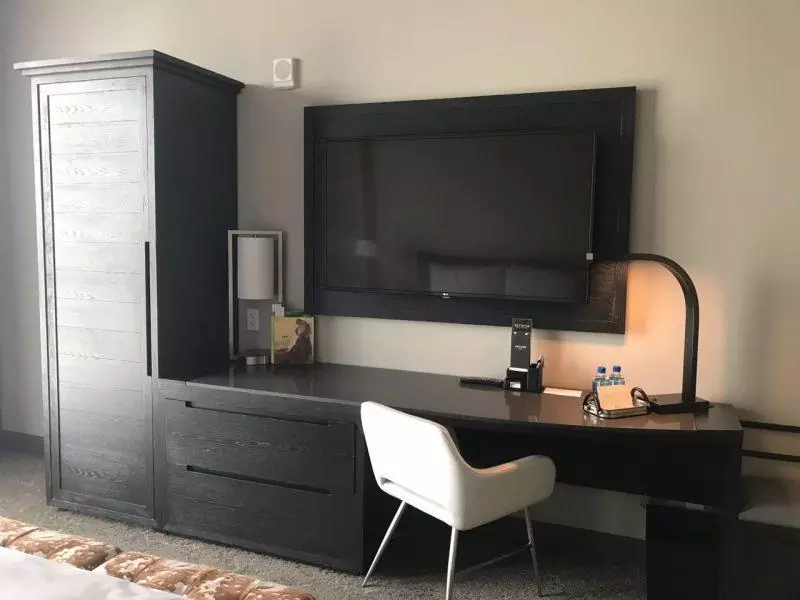 The rooms come equipped with bath robes, his and her slippers, an umbrella for you to use during your stay and an assortment of uniquely scented toiletries, from peppermint shampoo to rum body wash. There was local reading material on the desk and a small sitting area for you to relax and read. I stayed in the standard king suite.
The shower had an endless of supply of hot water and two shower heads. One of the best parts? There was complimentary water upon arrival. I always end up looking for water in the middle of the night in a hotel, it was so convenient to have not one but two bottles left at no cost. The hotel is eco-friendly, and there are recycling bins in the room next to the trash bins.
Other treats (literally) were the candies that were left daily. Each had a different story. Upon arrival, I received handmade Wyeth Patisserie salted caramels as a first night welcome gift, left for me on a silver platter. It was a small thing that made me feel like a valued guest. The way to a girl's heart is definitely through candy!
The second night, I came back to "crunch fruit loops," a Greek candy with brightly colored milk chocolate coating and crunchy wafer filling. These details were the a fun surprise every evening, as I have a sweet tooth and loved the anticipation of seeing what candy I'd come back to next.
You can make your reservations online.
Weddings and Events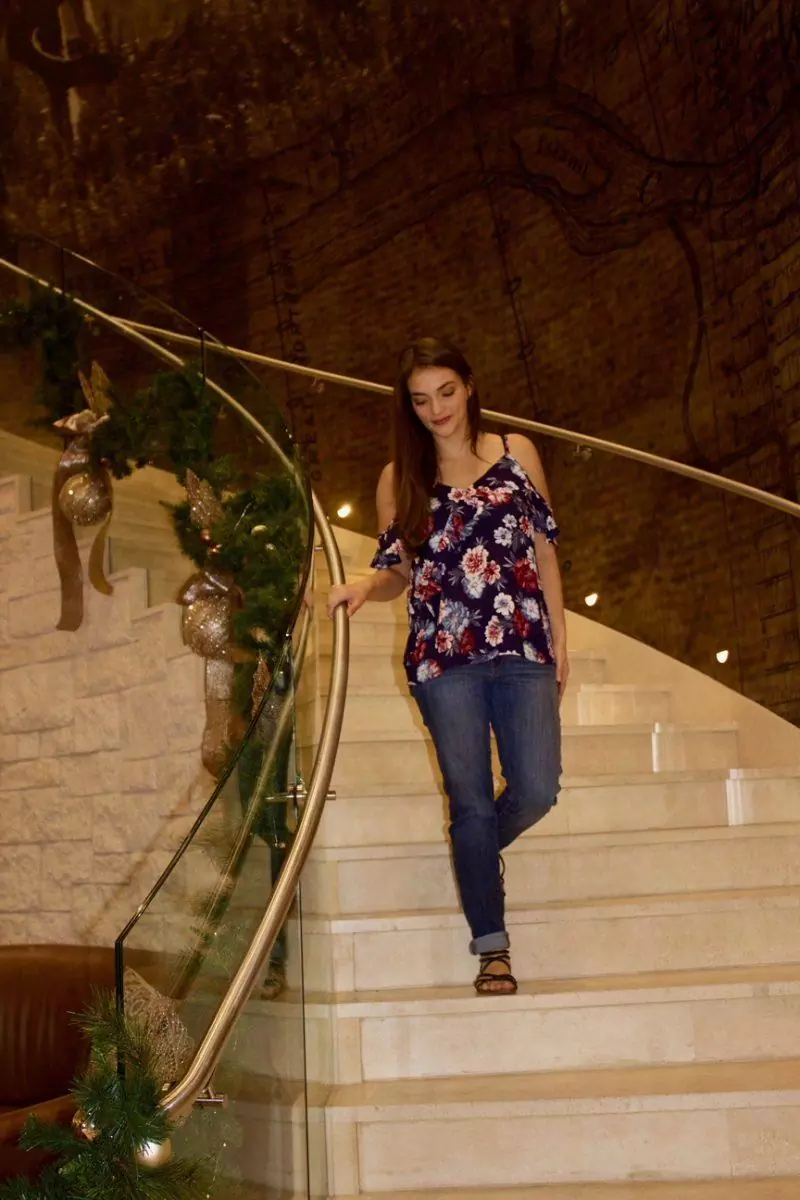 I visited in early December, the time for holiday parties and end-of-year events. I saw as many as 5 different events being hosted in the hotel during one of the nights of my stay, and each seemed to be going off without a hitch.
The hotel is able to provide food and beverages for your events. The downstairs lobby, with a 2-story winding staircase, crystal chandelier and fireplace makes a great picture spot. There are also cute photo spots on the second floor, with neon signs reading "Que Paso" and "Hey Baby."
The decor in the hotel is industrial-chic, with gray hues and subtle earthy touches, like racing stallions on the walls and animal print upholstery.
Guests can opt to stay in the hotel overnight. With over 170 guest rooms, there is plenty of space to accommodate everyone in your party. There is no spa on-site, but the hotel partners with Viva Day Spa in The Domain. This is a popular spot for weddings.
Archer Hotel Pool
One of the best parts of the Archer Hotel Austin is the saltwater patio pool. You can see a big Lone Star clear underneath the turquoise water, an ever-present reminder that you're in Texas. Guests need a key card to access the area, which has a bar, fireplace and several complimentary cabana areas.
Guests can order small eats to be delivered to the pool area. They say everything is bigger in Texas, and the Patio TV is no exception, spanning 14 feet and resistant to all weather.
The pool area is open from 7am to 11pm daily. You can get food served by the pool but there is no glass allowed on the premises, in order to make sure the area stays safe for all to walk on.
Know Before You Go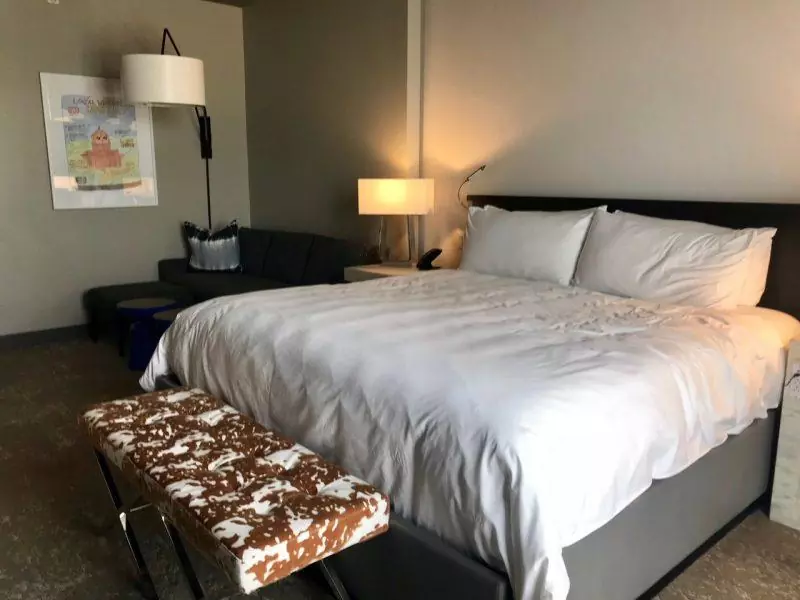 This is a dog-friendly hotel, in keeping with the pro-pooch sentiment around the city. There's free wifi and a blowdryer in all rooms. There's also hypo-allergenic sheets available at your request.
There's a gym in the hotel and newspapers are provided at no extra cost. There's also an extra vanity mirror in the bathroom and complimentary makeup removal wipes. Also, while I don't drink coffee, caffeine lovers will appreciate the Nespresso machine in all rooms.
Exploring Austin, Texas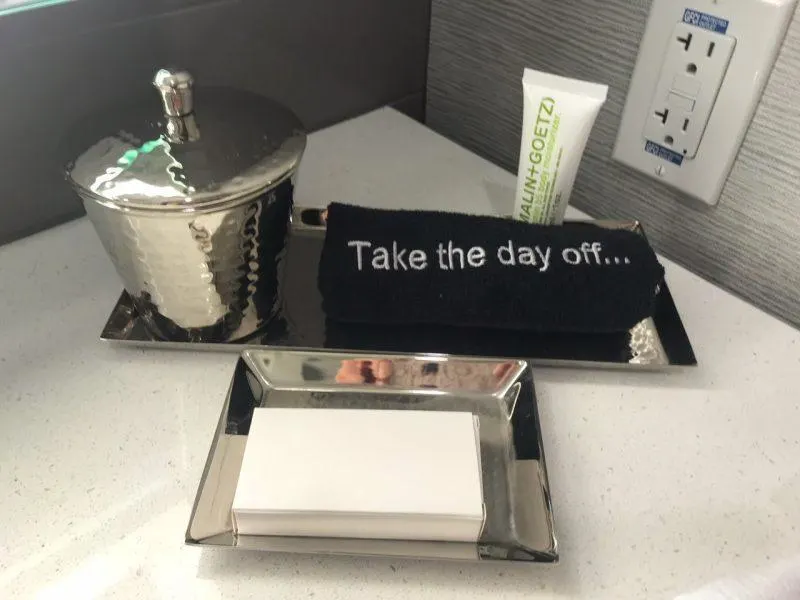 If you really just need a break, you don't even have to leave the hotel. But if you do, there's a lot to explore in Austin. The Hope Outdoor Art Gallery, Bullock Texas State History Museum and Capital Building all make great stops, year-round. You can also go see a movie at the Alamo Drafthouse, with dining and drink options and a strict no-phones policy.
Soak up live music. Eat barbecue. Be fit. When in Austin, do as the locals do but above all, stay weird.
Till next time, safe travels.
Liked this post? Pin me below.
*My visit was sponsored in part by the Archer Hotel. All opinions and experiences are my own.