Looking for the best budget airlines out there? Look no further.
With the death of WOW! Air, you may be wondering if budget airlines are a sham. I'm here to tell you, they're not. Budget airlines are a legitimate, safe and effective way to travel the world for less.
Without budget airlines, we would all be restricted to saving up for one big trip a year, hoping to find airfare for $2,000 or less.
Now, there are $200 roundtrip international airfares out there, no strings attached.
Granted, you usually can't bring much with you, no meals are provided and it's not the most comfortable journey in the world, but it's cheap! So cheap!
Have you ever heard the rule about New York takeout that it can be 2 of the 3: fast, cheap and delicious, but never all three? The same rule applies to airline tickets.
RELATED POST: HOW TO FIND CHEAP FLIGHTS TO EUROPE
Set realistic expectations and you'll get through the few hours it takes to arrive somewhere new and life-changing. Let me break it down for you.
What is a budget airline?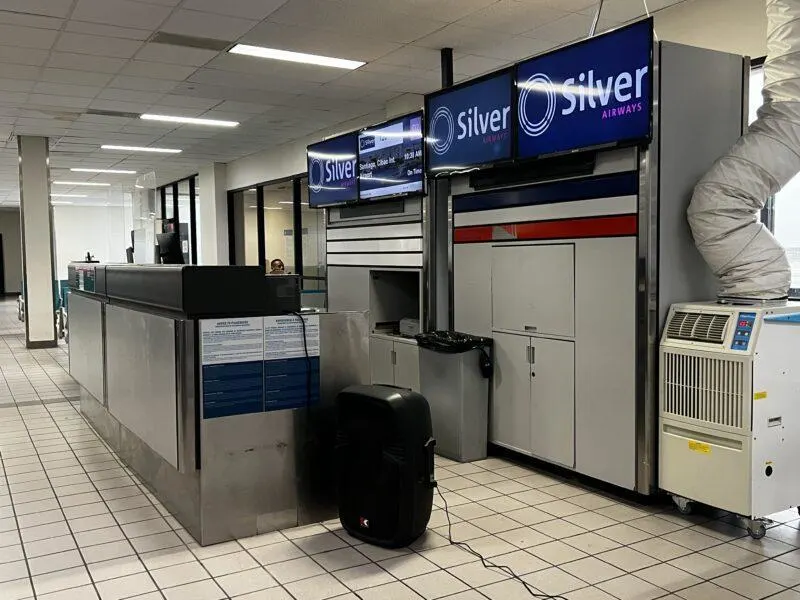 A budget airline is a no-frills flight provider.
They allow you to purchase a base fee, which essentially just covers your presence on the plane, and charge you for everything else, from carry-on bags to boarding passes.
The idea is that you can only pay for the services you need, making traveling is more affordable for people generally.
In addition to offering seats of their own, budget airlines are forcing traditional carriers to offer cheaper alternatives to existing tickets, giving birth to the "basic economy" fare.
RELATED POST: A GUIDE TO AIRLINE ERROR FARES
Are budget airlines safe?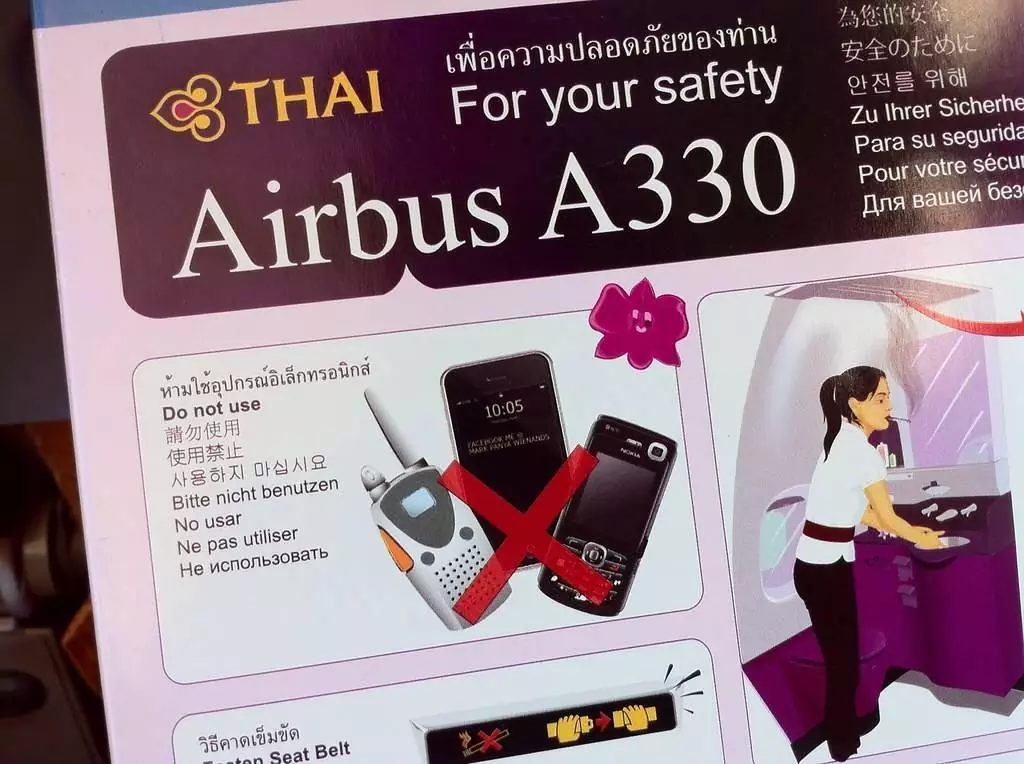 Budget airlines have to meet the same refutations and restrictions as traditional airlines.
They are just as safe, although they may not be as comfortable depending on the airline you fly with.
They're not all created equal, however, with airlines like JetBlue receiving consistently higher customer reviews and rating than an airline like Spirit.
You find more of my recommendations below.
What are the drawbacks to flying with budget airlines?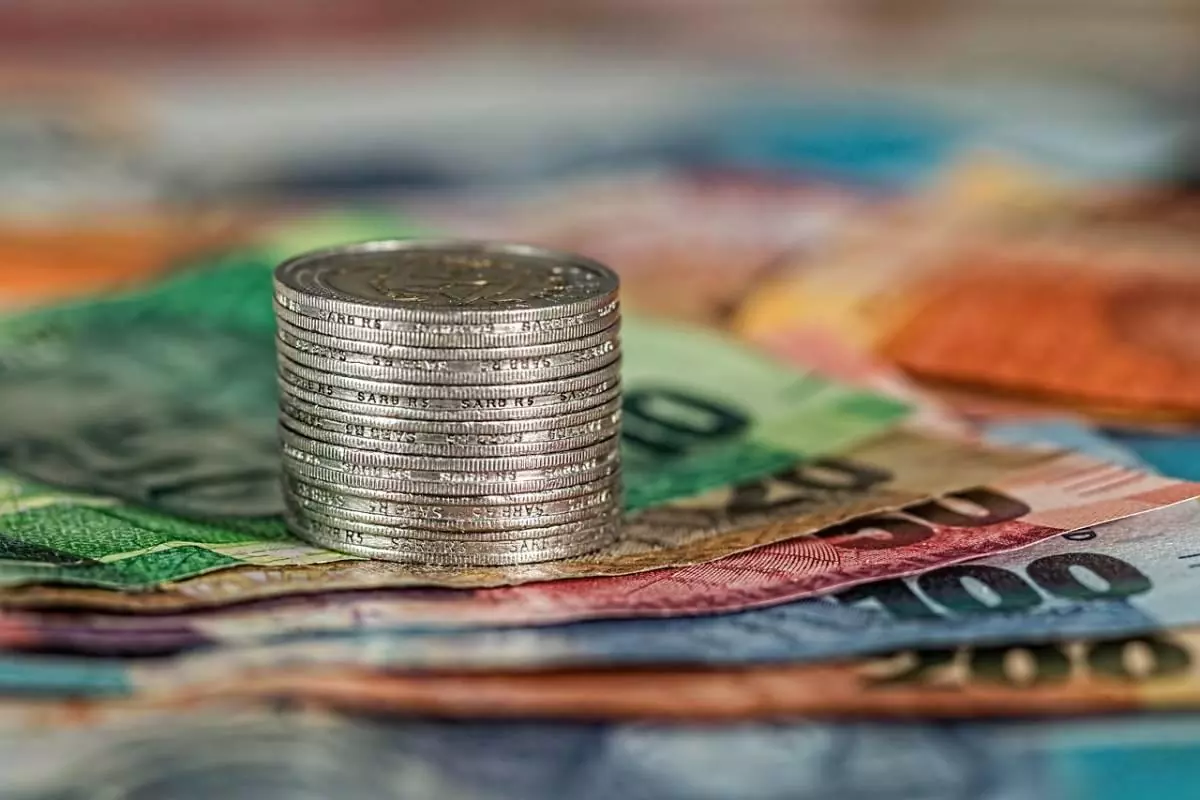 If you don't plan ahead of time, flying budget can cost you more than flying with a traditional airline.
Make sure you book your luggage at the time you are a reservation, bring your own meals and a refillable water bottle to be able to have your own beverage on board the plane without having to pay extra.
Download the mobile app for the airline or print your boarding pass ahead of time.
Make sure you know if there's a size or weight restriction for your carry-on bag so you're not charged an additional fee.
For those who go about budget bookings the right way, it can be an easy way to save hundreds of dollars.
RELATED POST: HOW I FLEW FROM MIAMI TO NEW ZEALAND FOR $38
What are the best budget airlines?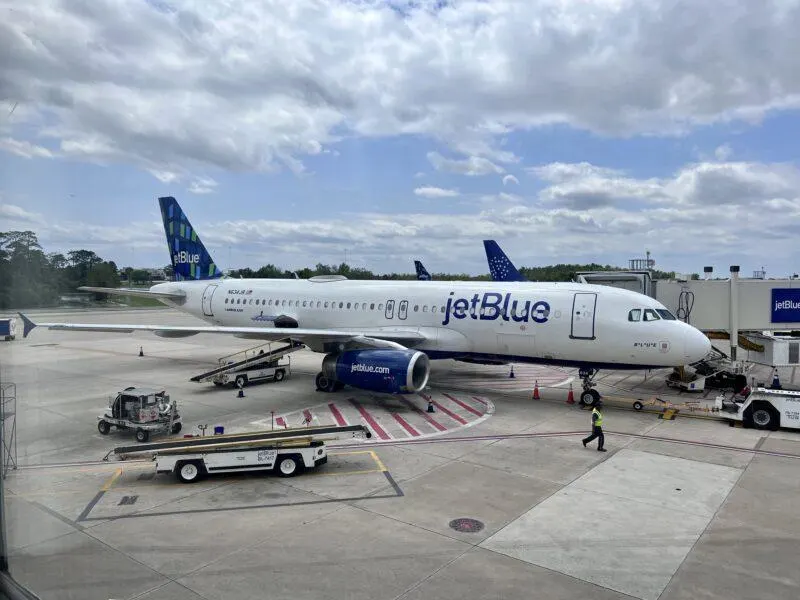 Now let's get to the good stuff. What are the best budget airlines are worth flying, and which ones should you periodically be stalking for deals?
In my experience, the best ones include but are not limited to:
1. JetBlue
JetBlue is consistently ranked as one of the top airlines in the United States, with routes extending into South America and the Caribbean.
Recently, JetBlue launched flights to Paris.
They have very affordable flights, the most legroom in coach and an easy-to-redeem points program. This was my first branded credit card. They offer a beverage and a snack on every flight, no matter how short.
All things considered, their service is pretty good. Highly recommend this airline!
RELATED POST: THE BEST AIRLINES TO FLY WITH TO MEET YOUR TRAVEL NEEDS
2. Breeze Airways
Breeze is affiliated with JetBlue and flies throughout the United States.
They offer complimentary water and snacks on all flights.
Sign up for their mailing list to be notified of sales — they have cross country fares as low as $29 one way.
3. PLAY
This is an Icelandic low-cost airline that offers transatlantic flights from the east coast. Specifically, Boston Logan International Airport, Baltimore International Airport, Orlando, and New York Stewart International Airport.
They fly to International destinations like Reykjavik, Athens, Barcelona, Dublin, and more.
They have great deals, like $400 or less roundtrip flights.
As expected, this is a very basic experience. There is no entertainment and snacks and drinks are not provided.
They have items available for purchase, but you're usually better off coming prepared with your own food pre-purchased and entertainment already downloaded to your device.
4. Norse Atlantic Airways
Norse Atlantic Airways is also a budget airline that has transatlantic flights, but in contrast to PLAY they reach the west coast and have flights departing from San Francisco.
They go to destinations like Norway, Germany, France, and Italy.
They often have flights for less than $200 one way and they have a premium option starting at $299 each way that includes an extra 35% more leg room and a pretty serious recline. Not lay-flat, but not bad either.
5. French Bee
Fly to Tahiti for $300 each way? Sign me up! French Bee also offers cheap flights to Paris and other destinations.
They do include a basic meal and have touch-screens and chargers included with every seat. They even have WiFi available for purchase onboard.
For a budget airline, this one checks all the boxes and then some.
6. Frontier
Airlines
This Denver-based airline has cheap domestic flights, like $25 flights from Austin to New Orleans or from Vegas to San Diego.
That's less than the gas it would cost you to drive to some of these places!
The airline is notorious for delays but I've had good luck flying with them.
Even better, Frontier offers an all-you-can-fly pass where for a few months you can get unlimited flights for one flat rate, you just pay taxes and fees.
7. easyJet
This is a competitor of Ryanair and offers prices in GBP by default.
They have return flights for under GBP100 with last minute deals advertised directly on their website.
EasyJet is great for flights within Europe.
8. Spirit
Airlines
People have a love/hate relationship with Spirit.
They love that it's so cheap but hate absolutely everything else.
I swear I was once charged for a glass of ice on board. It's best to bring your own entertainment on board.
There are also frequent delays and cancellation, but they have great deals to major cities like New York and Fort Lauderdale, as well as a $9 fare club that you pay for membership in yearly.
RELATED POST: 10 BEST WEBSITES FOR FINDING CHEAP FLIGHTS
9. TAP Air Portugal
TAP Air is a Portuguese airline with crazy low fares.
I once paid $29 for a base fare from Miami to Spain, with the rest of my $200 bill consisting of taxes and fees.
This means that if you miss your plane, you're SOL since they won't reschedule you. Also speaking from experience on this one.
They access more than 90 destinations in 37 countries across Africa, South America, Europe and North America, so they cover a wide range of destinations.
You can find deals right on their homepage.
10. AirAsia
This is an excellent airline for traveling around Southeast Asia.
You can connect between countries like Thailand, Cambodia and Malaysia for $50-$100 one way.
Overall they're a comfortable airline, though you need to be sure to purchase any meals ahead of time or come with your own food.
There are no meals available on flights shorter than 75 minutes long.
They're also weirdly strict about paying close attention to the safety demonstrations.
RELATED POST: 7 WAYS TO SAVE MONEY WHILE TRAVELING
11. Norwegian
Airlines
Norwegian boasts Dreamliner planes with features like windows that tint automatically, blue light to help you feel more rested, fresh air circulating in the plane, a TV on the back of every seat with hours of entertainment and the ability to order food or page a flight attendant right from the screen.
You have to pay extra for everything here.
Come prepared with your own blanket, eye mask and headphones for a long-haul flight.
12. Air Transat
If you can find a way to get to Toronto Airport, Air Transat has great deals from Canada to Europe and the Caribbean.
I'm flying to a remote region of Italy in the height of summer, peak season, for less than $500 roundtrip. They have $100 flights from Toronto to Orlando or even Cancun.
I hope they'll expand their routes in the years to come.
An unexpected bonus of long-haul flights with Air Transat is a free hot meal and snack, and beverage service! Nearly unheard of for budget airlines.
There's also a wide selection of movies, TV shows and games, all free of charge.
They've been voted the Best Leisure Airline in the World.
I will note that I had a really long delay with them, but I received compensation without issue as well as food and hotel vouchers.
13. Allegiant
Air
Headquarted outside of Vegas, this is another budget airline specializing in travel within the United States, but with deals you can ignore, like a $50 cross country flight from Ohio to Arizona.
They frequently host flash sales and are worth giving a try, even if just for one way.
14. Ryanair
The customer satisfaction is the opposite of JetBlue with Ryan Air.
I've heard people like that the staff's job is to make you cry. Admittedly, it can be a pain to fly with them.
I recommend springing for the priority boarding — it's roughly $10 and guarantees that you get overhead bin space.
They weigh your bag at check-in and at the gate.
You're allowed two pieces, but they can't surpass the approximately 20 pound weight limit combined, so stay away from heavy roller bags.
That said, a little travel hazing is a small price to pay for 20 Euro international flights all over Europe — from London to Barcelona or Athens, nonstop!
Want to know more about budget airlines? Check out my award-winning book, The Affordable Flight Guide.
Till next time, safe travels.
My Amazon Picks
Note, this post contains affiliate links. See my privacy policy for details.
Like this post? Pin me below: