Looking for the best airlines to fly with? Read on for the best providers for everything from legroom to checked baggage.
There's no "one size fits all" airline.
The truth is, there are so many airlines out there that your personal preference will end up being a blend of access, price and amenities that are important to you.
For instance, if you're based out of Dallas you might like to fly American Airlines because they're headquartered in the city and have a good award redemption program.
Alternatively, you may prefer JetBlue generally for their extra legroom and fare sales.
As a travel blogger, it's my job to give you the most information possible so that you can make an informed decision. To that end, I compiled a list of the best airlines to fly with depending on what's most important to you.
A quick note that as I was researching this post most of airlines deemed the "best" for any one amenity, policy or feature were outside of the United States so each category will include an international and domestic carrier as the winner.
Airlines With the Least Delays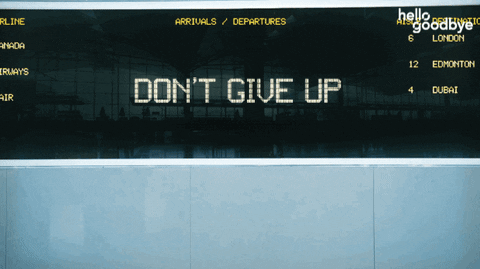 Are you a punctual person on a tight schedule? Do you hate long delays and getting stuck in the airport for hours on end? These airlines will get you to your destination with as little disturbance as possible.
International winner: Cathay Pacific Airways
Cathay Pacific Airways has an average delay time of 12 minutes and more than 90% on-time performance (OTP). A close runner up was Copa Air from Panama, the most punctual airline in Latin America.
Domestic winner: Hawaiian Airlines
With an average delay time of 45 minutes (pretty good for US standards) and 87% OTP, Hawaiian Airlines wastes no time flying you to and from paradise.
The Most Environmentally-Friendly Airlines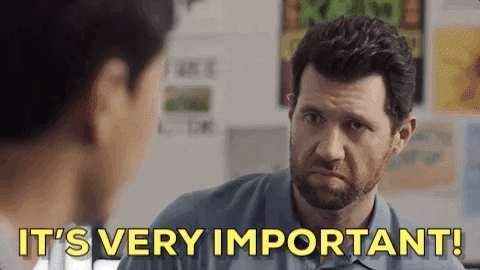 Flying is a necessary evil for the moment until teleportation of perfected but there are ways we can minimize our carbon footprint. These airlines have shown their commitment to environmentally-friendly policies.
International winner: TUI Airways
TUI, a UK-based airline, wins the most energy-efficient and environmentally friendly designation based on the equipment they use, how they operate their aircrafts and their high occupancy rates.
They use fuel-efficient engines and have retrofitted older aircraft with new technology.
Domestic winner: Alaska Airlines
Airlines works diligently to minimize its environment impact with strategies like no straws, composting ground from coffee served in flight and cutting fuel consumption.
They're also looking to power all their Seattle-based flights with biofuel.
The Most Legroom in Coach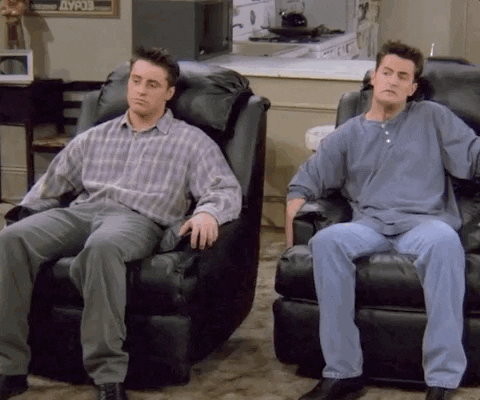 There's nothing worse than flying for any period of time with a person reclined into your lap. These airlines give you and your legs some breathing room.
International winner: Virgin America
Virgin America is the winner in this category, with 34-38 inches in their economy and premium economy seats, respectively.
Domestic Winner: Jet Blue
JetBlue has long marketed itself as the domestic airline with the most legroom in coach, averaging 33-34 inches.
The Best In-Flight Entertainment
Get bored easy? Want to pass the time binging an endless selection of movies and TV shows? These are the airlines you need to fly with.
International winner: Emirates
There's over 4,500 channels on Emirates, complimentary onboard WiFi, What'sApp, Facebook Messenger or We Chat. You can also see the world from 40,000 feet with external cameras and even watch live TV on select aircrafts.
Domestic winner: Delta
Delta offers TV, movies and music. They have a decent selection of new release films, stocking u pot 300 movies and shows from HBO and Showtime. There's also games and in-flight trivia.
The Most Luxurious Airlines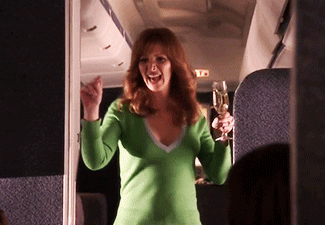 Is your main concern finding a flight where you can stretch out, put your feet up and drink champagne the whole way? Here's where to go to fly in style.
International winner: Etihad Airways
The world's most expensive one-way flight is on Etihad and costs $38,000 to fly from Mumbai to New York City via Abu Dhabi.
For the price you get access to a private suite called "The Residence," the only 3-room private cabin available on a commercial airline. It spans 125-square feet and includes a bedroom, shower and a lounge area for two guests.
Domestic winner: American Airlines
American Airlines isn't typically associated with "luxury," but there are some exceptions. The Airbus A321T for transcontinental flights includes multi-course meals, noise cancelling headphones and fully reclining seats.
Also, on the Airbus A321 flagship business international flights, flyers received a Cole Haan skin care set and a Casper sleep set with mattress pad, duvet, day blanket, lumbar pillow, pajamas, and slippers.
RELATED POST: HOW TO FIND CHEAP FIRST CLASS FLIGHTS
Most Flexible Change/Refund Policy
Hey, life happens. Sometimes you need to change your flight and don't want to have to pay an arm and a leg to do so. These airlines understand.
International winner: Singapore Airlines
With Singapore Airlines there is no charge for date changes and a minimal charge for route changes, cabin class changes or award travel changes ($20). Any changes made less than 24 hours before the scheduled flight cost $75.
Domestic winner: Southwest Airlines
Southwest often touts the fact that they have no change fees. If you need to switch your date or route you only pay the difference in price.
Best Food On Board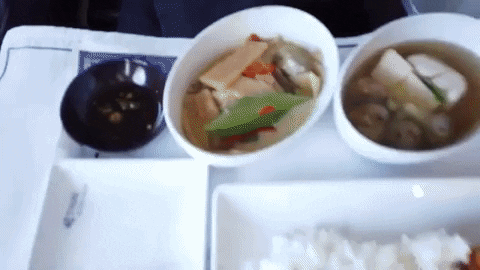 Typically, airline food is awful but some companies have gone above and beyond to hire professional chefs and offer culinary masterpieces.
International winner: Turkish airlines
Turkish Airlines has award-winning dishes allowing you to savor the flavors of the country, with menu items ranging from manti to imam bayildi.
They also serve tea unlike any other, with a variety of tea leaves and medicinal purposes, like relaxation or digestion aiding.
Domestic winner: Delta Airlines
Everyone in economy received a complimentary non-alcoholic drink and snack, with options like Biscoff Cookies, Cheez-Its, almonds and Kind Bar.
On international flights, economy cabin now gets free cocktails, hot towels and plated meals.
Best Award Program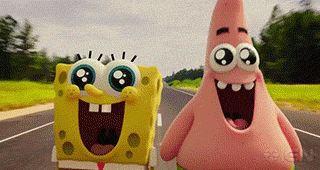 There's nothing better than free flights. These airlines make it easy to redeem your points or miles for free award travel.
International winner: Air France
Air France utilizes the Flying Blue loyalty program on conjunction with KLM and other airlines. Points can be transferred from American Express, Chase and Citi at a 1:1 ratio.
They also have monthly promo awards discounting select point values from 20-50%.
Domestic Winner: Alaska Airlines
Alaska Airlines has a co-branded Bank of America card and allows you to transfer points from Diner's Club International or Marriott Bonvoy. They occasionally offers miles for referrals, from 2,500 to 5,000 per person and have a robust shopping portal.
You can also redeem miles on high-end partners like Quantas, Emirates and Cathay Pacific.
RELATED POST: HOW I FLEW FROM MIAMI TO NEW ZEALAND FOR $38
Best Airline to Fly With Kids
Have children? Flying doesn't have to be difficult. These airlines make it easy on parents and kids alike.
International winner: Qatar Airways
Qatar offers kids fly free promotions regularly, waiving fees for up to two children ages 0-11. Otherwise, regular discount range from 10-50% off the adult fare. In addition, each child can check a stroller or car seat for free.
Domestic winner: Southwest Airlines
Southwest allows free strollers and car seats — neither count towards your checked bag allowance. They don't have assigned seats but allow families with children under age six to board the plane first, allowing families to sit together.
Southwest offers child fares and has the Southwest Companion Pass which allows you to bring one person along on your flights for free for up to a year at a time.
Best Airline to Fly With Pets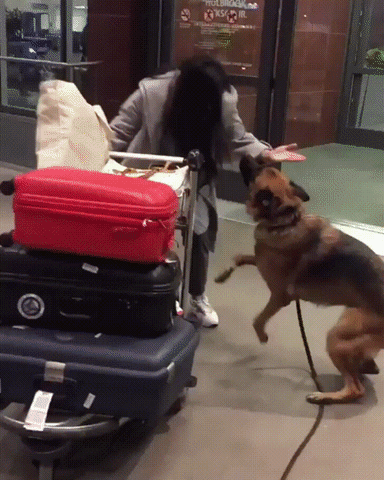 Bringing your furry friend along for the ride? These airlines have the best reputation and policies for transporting pets.
International winner: Air Canada
With prices starting at $50 per pet, Air Canada is a good option for transporting dogs, cats and service animals to several international locations.
As long as you arrive 30 minutes before departure and have your pet in a carrier they can go underneath the seat in front of you.
Domestic winner: American Airlines
Pets can be transported as carry-ons or cargo. Prices start at $125 per pet within the U.S. and Canada and there are time restrictions, with pets unable to travel beyond 12 hours.
American is the first to introduce a "cuddle class" on select flights, a first class cabin for pets that gives them a special spot next to their owner's seat.
Best Airline for Customer Service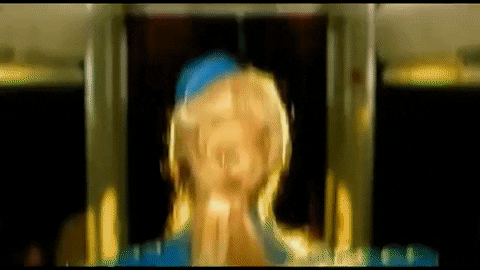 Customer service is arguably the most important aspect of an airline as an interaction with one rude gate agent or stewardess can start your trip on a sour note. These airlines consistently get praised for their commitment to the traveler.
International winner: Qatar Airways
Qatar is known for offering quality service standards. They have low fares available on their website, keep you updated about delays, accommodate passenger with disabilities, process claims and refund promptly and have an 84% OTP.
This earns them consistent awards as one of the top airlines in the world.
Domestic winner: Alaska Airlines
This Seattle-based carrier has the best OTP of all domestic airlines and has topped the J.D. Power North America Airline Satisfaction ratings for a whopping 11 consecutive years.
Best Baggage Policy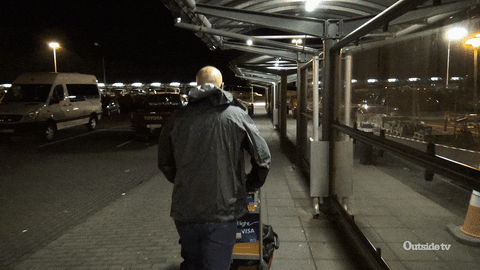 No one likes to play the baggage rearranging game when weighing in your bags at check-in or boarding. These airlines make baggage one less thing you have to worry about.
Intenational winner: Korean Air
Korean Air gives you your first two checked bags for free and a 25 pound weight limit for carry-on bags. Other airlines with 2 free checked bags include Air India, Air China, Air Jamaica, Qantas, Qatar, Etihad, Emirates and Lan Airlines.
Domestic winner: Southwest Airlines
On Southwest your first two checked bags are free and you have a 30 pound weight limit on carry-on bags.
These are just some of the best airlines to fly with around the world. Did your favorite make the list? Is there a factor you'd like to see discussed? Comment below and let me know.
Till next time, safe travels!
RELATED POST: 10 BUDGET AIRLINES WORTH FLYING WITH TO SAVE BIG ON AIRFARE
Liked this post? Pin me below.