Taking advantage of error fares is one of the best ways to find cheap flights, but few people know what an error fare is or how they can make the most of mistake pricing.
That's where I come in. In 2017, I set out to take 12 trips in 12 months while employed full-time as a nonprofit attorney. I had to get creative and find ways to make my salary stretch, from taking on a second job teaching English online to finding cheap flights around the world.
I learned that there are three main ways to get cheap flights: 1) signing up for flight alerts to take advantage of sales, price drops and error fares; 2) flying with budget airlines like Wow Air or JetBlue and 3) using points or miles to book award travel.
This list is non-exhaustive. There are also people who get companion passes or find deals in other ways, but these three methods have helped me land a $16 flight to Ecuador, $38 flight to New Zealand and $22 roundtrip flight to San Francisco.
Today, we're going to talk about error fares specifically, and how you can get a cheap flight by taking advantage of mistake pricing.
What is an error fare?
An error fare is a mistake or miscalculation made by an airline that opens up tickets for a price that seems too good to be true, and sometimes is.
For instance, a ticket to Kenya might be $1,400 originally, but while inputting the price the airline employee drops the one and lists the ticket for $400.
Generally, error fares are attributable to just that — human error. The key is to catch the mistake while the price is still live and book the ticket at the lower price.
RELATED POST: 7 WAYS TO SAVE MONEY WHILE TRAVELING
Can you give me an example of an error fare?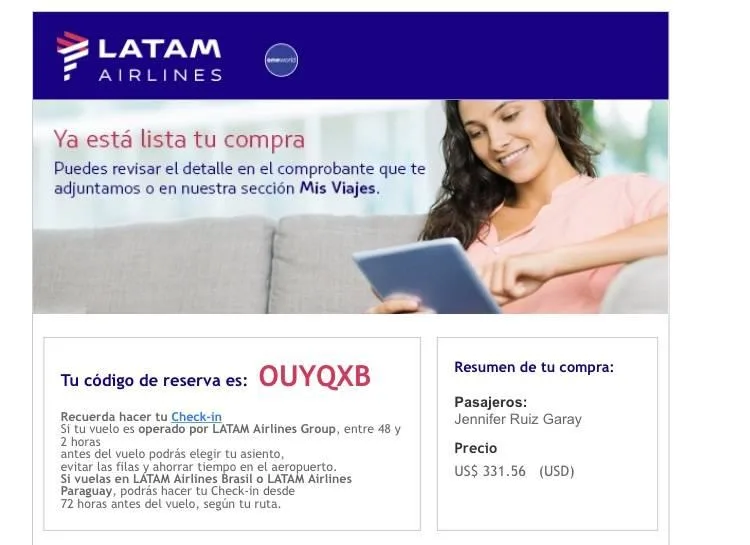 I flew roundtrip from Miami to Buenos Aires, Argentina for $331 on an error fare.
There were no points used to land this deal, no gimmicks, just a good ol' fashioned fat thumb that messed up the price of the ticket long enough for me to take advantage of it.
Typically, Argentina is an expensive destination to reach no matter your point of departure. It's at the very tip of South America and is a high-end place to visit, with Buenos Aires often labeled as the Paris of South America.
When I found this error fare, I booked immediately through the LATAM website and was pleasantly surprised when I received the confirmation.
Normally, the ticket price would have cost me $800-$1,000, so this was a steal.
How do you find out about error fares?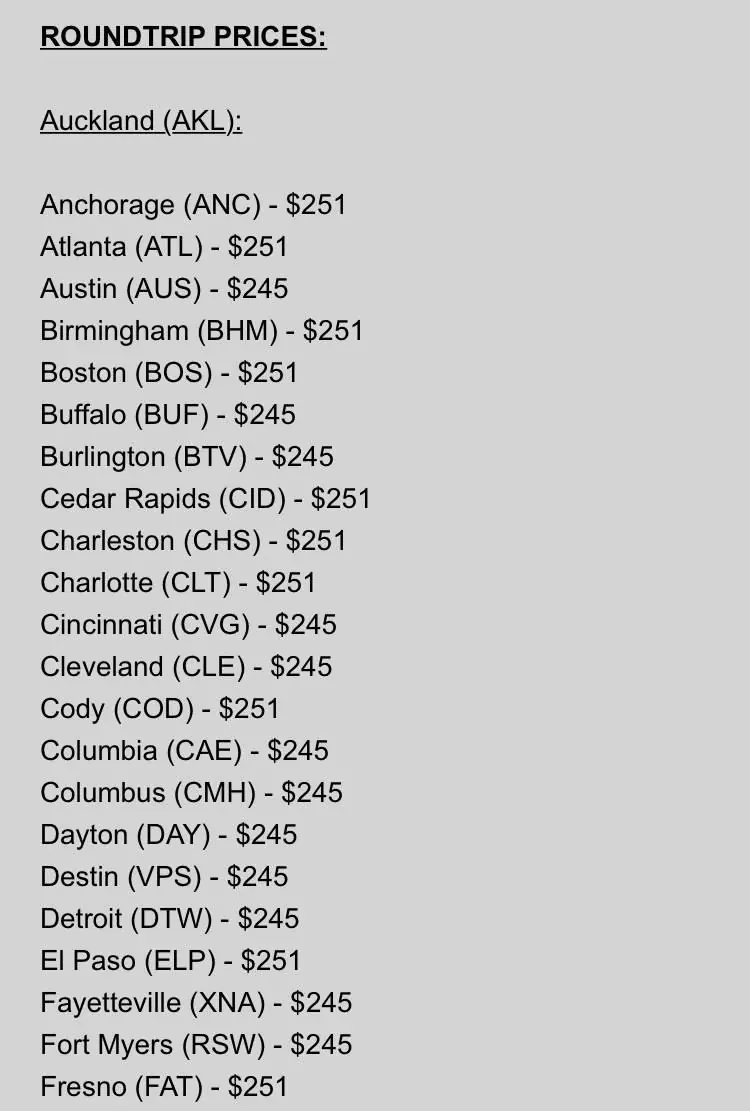 Typically, you can find out about error fares through flight alert programs.
These websites, like Scott's Cheap Flights, scour the internet for the best deals 24/7 and notify you the moment a deal pops up.
There are many ways to get notified, from email alerts to mobile pop-ups.
The key is to act the moment the alert is released since you have to take advantage of the error before the airline realizes their mistake and fixes it.
It's a race for cheap flights with a dream destination at the finish line, like the New Zealand example shown above.
CLICK HERE FOR A LIST OF 17 APPS & WEBSITES THAT OFFER FLIGHT ALERTS
Are error fares always honored?
A good alert program should let you know that a deal is a mistake fare, and inform you that there's a chance the airline won't honor the booking.
If that occurs, you have the option of paying the difference in fare or getting a full refund, so you have nothing to lose by attempting to take advantage of mistake pricing.
Typically, error fares are more likely to be honored if they are booked directly through the airline's website as opposed to third party booking sites, like Cheapflights.com or Cheapoair.com.
Bonus points if you already have an account with the airline and are a loyal customer.
The number of people who book the deal could also have an effect. If you're the only one who found out about it, chances are high they'll just let you skate by.
However if hundreds of people booked the deal, sometimes the airline will take the PR hit rather than the financial loss.
This was the case with British Airlines when in 2018 they refused to honor thousands of tickets that had been booked for a mistake fare to Tel Aviv. Notably, those tickets were booked through third party sites.
RELATED POST: 10 BUDGET AIRLINES WORTH FLYING WITH
Should you book an error fare?
Absolutely.
While there's always a chance the fare won't be honored, you don't have anything to lose.
Worse case scenario, you get your money back and continue on the hunt for the next unbelievable deal. The only caveat is that you should wait at least a week before reserving any accommodations or making non-refundable travel purchases.
By then, you'll usually have a better idea of whether the airline will let you move forward or renege on the deal.
RELATED POST: HOW I GOT OVER $600 IN COMPENSATION WHEN MY FLIGHT WAS DELAYED
Till next time, safe travels!
Liked this post? Pin me below: