Time flies when you're having fun, and that saying holds doubly true in the Golden City. If you're looking for cool things to do in San Francisco, I've got you covered.
This list is a mix of must-sees, off the beaten path destinations and unique experiences in the city. Whether you're a first-time visitor or returning to the city, there's plenty to see and do in San Fran.
Read on for my recommendations!
1) Ride a cable car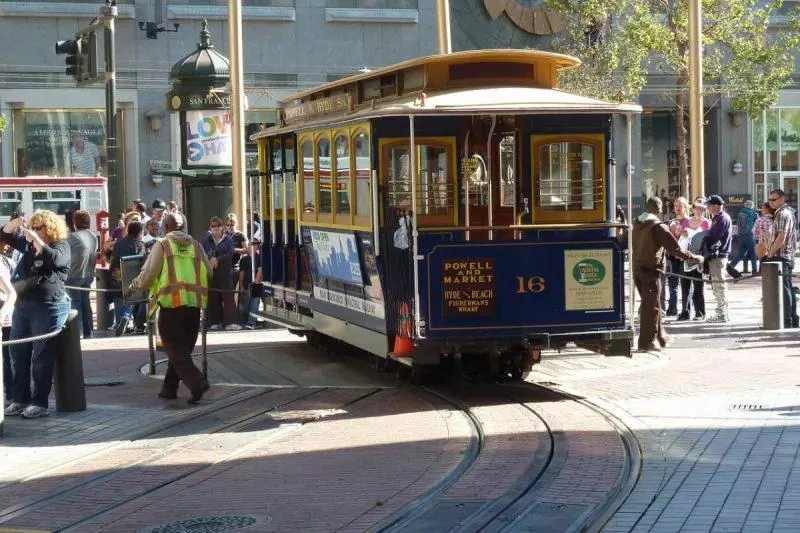 The cable cars in San Francisco are iconic. Hop aboard the Powell-Hyde line to enjoy the most scenic route. You'll also see them parked at times if you want to get a picture hanging off the side of one.
The line begins at Powell and Market Street and passes Union Square, Lombard Street, Chinatown and Ghirardelli Square, allowing you to knock out some of San Francisco's best attractions on one route.
It costs $7 each way to ride and you can buy your ticket from the conductor, at ticket booths around the city, at the Visitor's Center, through Clipper or on your phone with the MuniMobile app. The last option is the most convenient.
There are no transfers available so if you switch cars you have to pay the full fare. Those looking to ride multiple times should look into a Visitor's Passport, available for 1, 3 or 7 days. You can also opt to buy a CityPass, which comes with Muni transport.
2) Go whale watching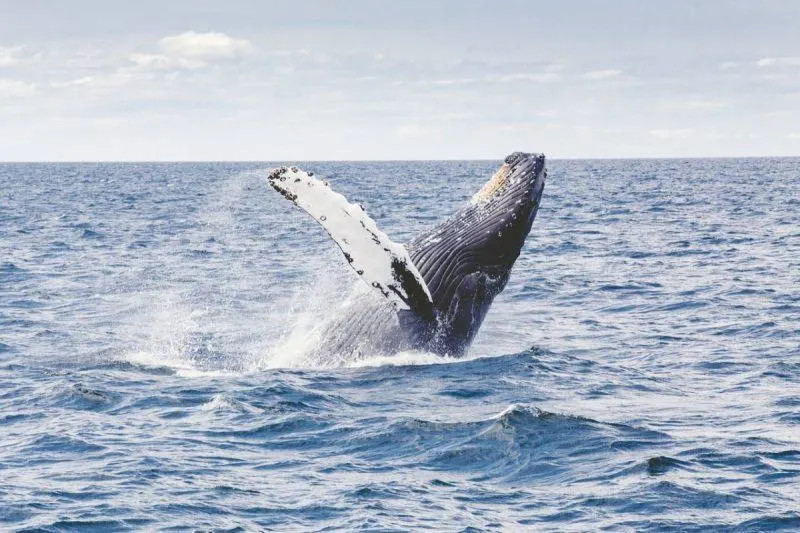 Whale watching is quite popular off the coast of California, with San Francisco being one of the top cities for spotting them. You can take a whale watching cruise, just dress warmly and temper expectations since you can't predict a sighting. Late spring, summer and fall are the best times to go.
You can see dolphins in addition to blue and grey whales most frequently. If you're lucky you'll even spot a humpback whale.
3) Eat ice cream at Ghirardelli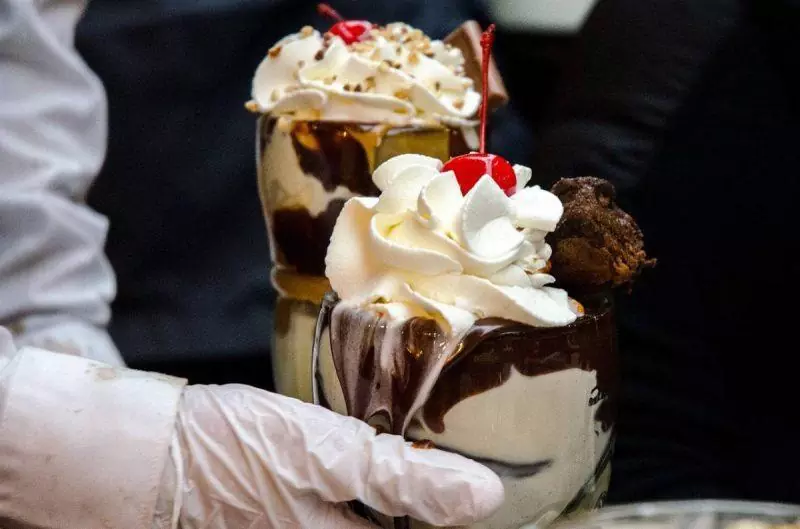 Ghirardelli was founded in San Francisco in 1852 and today has its own square in the city, with the highlight being its namesake ice cream shop in the center. Lines span out the door here — no matter the season, people want to eat ice cream at the Ghirardelli shop. There is ample seating inside and the staff does a good job of flipping tables to accommodate all guests.
Considering the hype around the store, the sundaes are reasonably prices at around $10/each. They're insanely decadent, and even those having a little ::ahem:: herbal assistance will find it hard to finish an entire one.
I've been to other Ghirardelli stores around the world, but there's something special about this one.
4) See the famous Lombard Street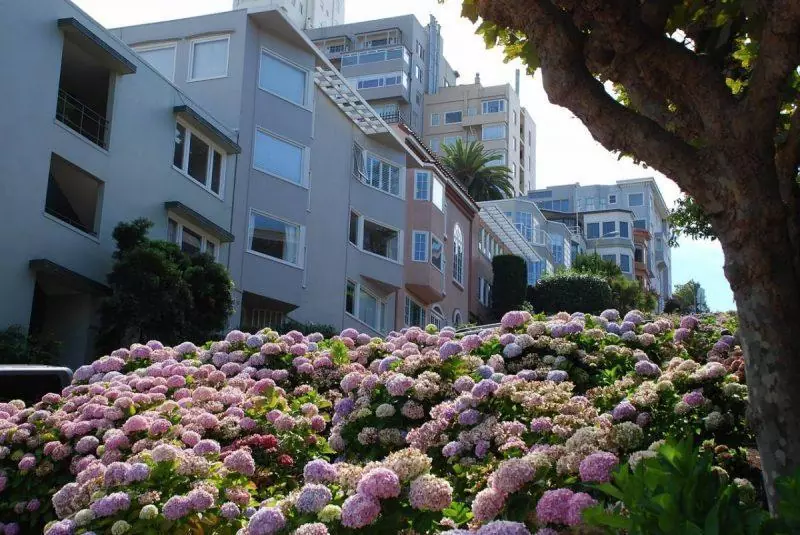 Lombard Street is famous for being the most crooked street in the world. It's located in the middle of a residential neighborhood and zigzags on its way down a hill in an almost comical manner. Visitors commonly take pictures from across the street as this is still a working roadway. If you have a rental car, you'll want to drive down. I saw a couple doing this and recording it the whole way with a GoPro on their dashboard.
If you go in the spring, you'll be treated to the added bonus of seeing the landscape in full bloom.
5) Go to Chinatown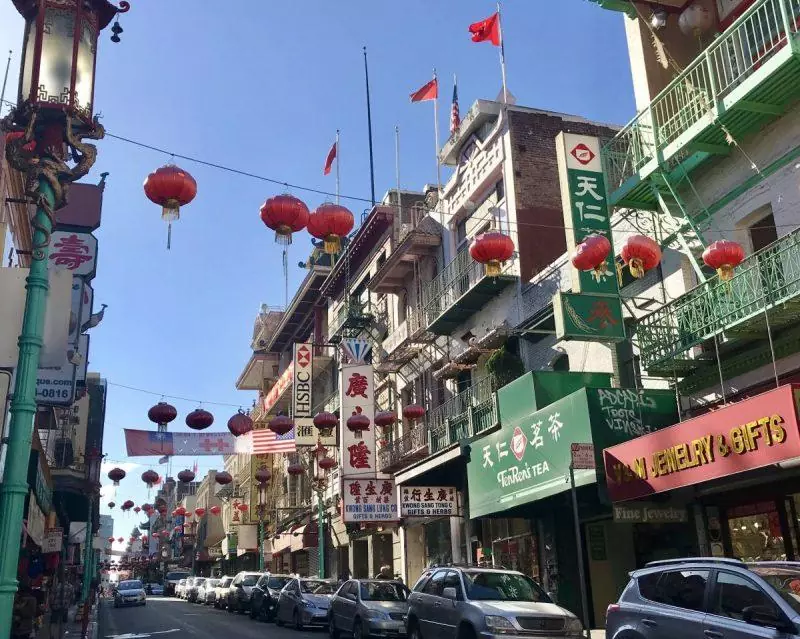 Chinatown is great for shopping since you can find many unique items here at reasonable prices. My reason for coming here wasn't for the gifts, however, but rather the fortune cookies.
I went to the Golden Gate Fortune Cookie Factory, found down a narrow and unassuming alleyway. Once there I was able to see how fortune cookies are made (very quickly, no nonsense, with the cookies coming out like little pancakes at first before the cookie maker stuffs them with a fortune and folds them). You can buy all kinds of fortune cookies here, from chocolate dipped to ones with custom messages. They ask for a small donation if you're going to take pictures of the workers.
6) Go to Japantown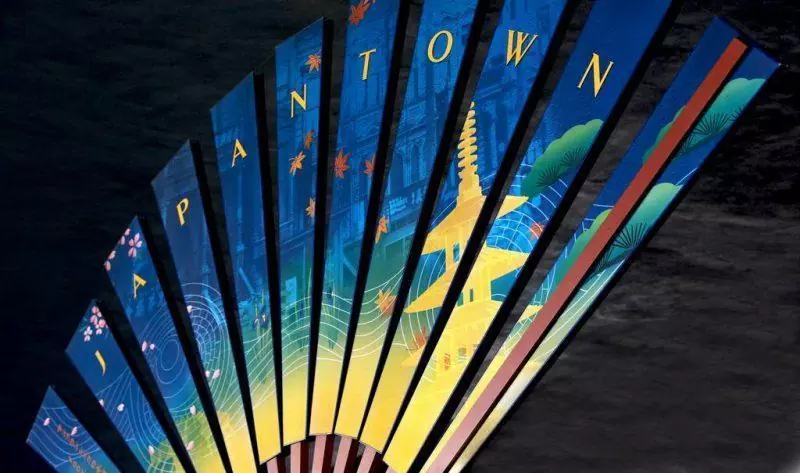 San Francisco is unique in that it has both a Chinatown and Japantown.
Japantown is about 6 blocks long and marked by a pagoda at the center called Peace Plaza. Eat some ramen, explore the three-building Japan Center Mall or get lost in Kinokuniya, a Japanese bookstore.
7) Take pictures at the Painted Ladies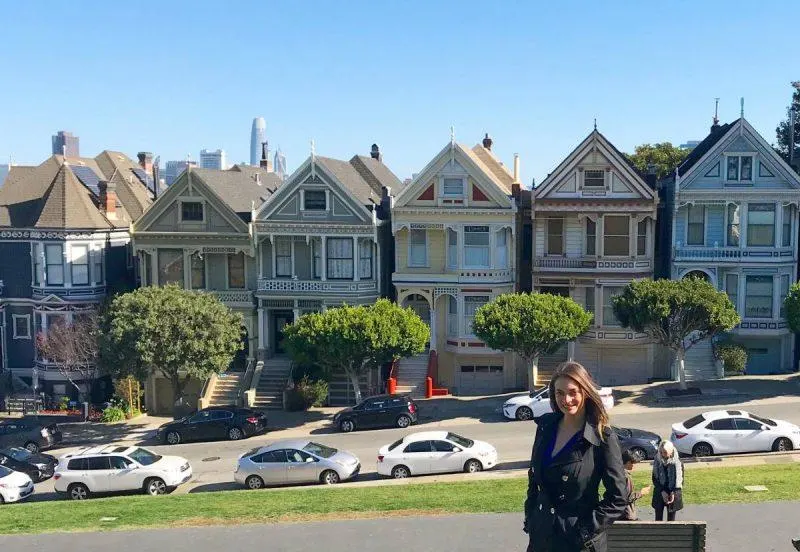 Any Full House fans out there? You can check out where the Tanners lived in the show. This scenic and colorful row of Victorian style houses stands in sharp contrast to the skyscrapers of the city behind it and is commonly referred to as the Painted Ladies. You'll find them directly across from Alamo Square Park. They're expensive properties and people live there so you can't enter, but you can take as many pictures as you like and geek out from a distance.
8) Drink tea at the Japanese Tea Garden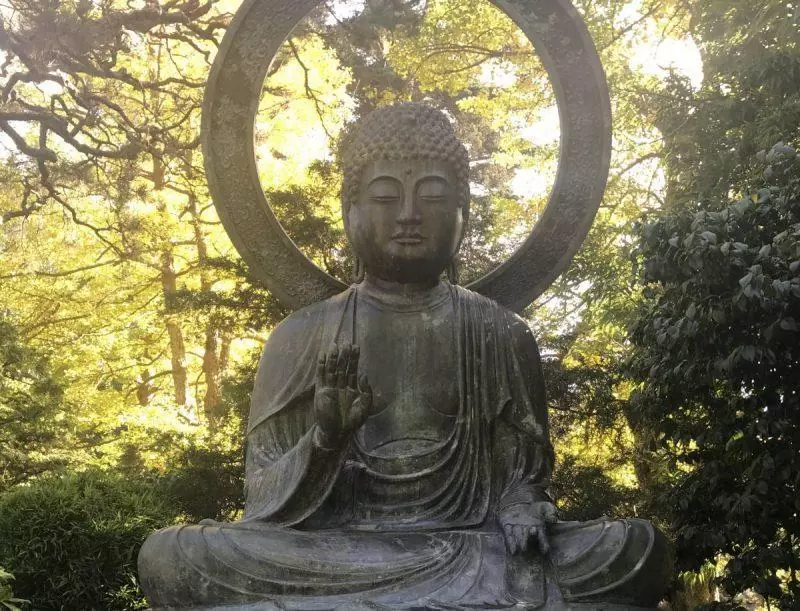 The Japanese Tea Garden is a hidden oasis in the big city and one of the most naturally zen places you'll ever visit. It was originally built as part of the World Fair and sits inside Golden Gate Park.
It is the oldest public Japanese garden in the U.S. and spans 3 acres. The garden features a tea house that sells six different kinds of tea and a highly photogenic drum bridge. Come here to get away from it all and slow down a little.
9) Bike across the Golden Gate Bridge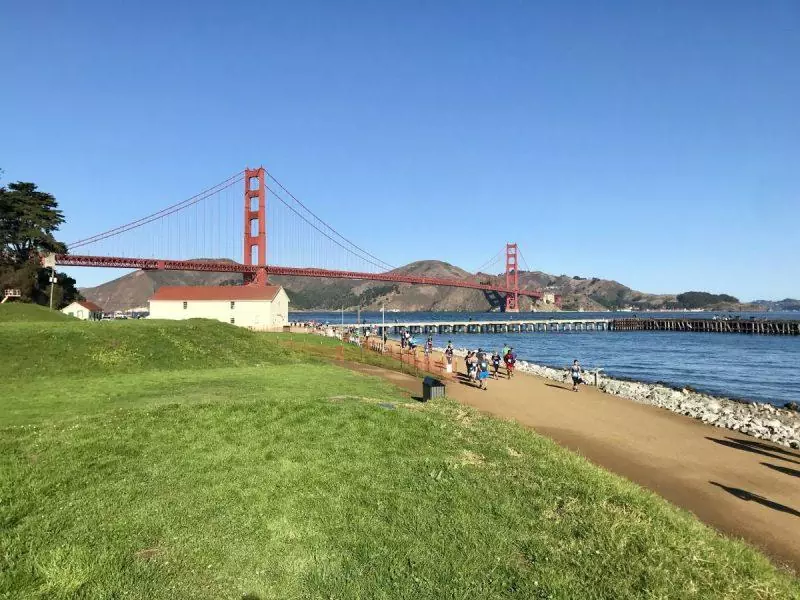 Just going to see the Golden Gate Bridge is fun in and of itself, but those looking to combine exercise and sightseeing should try biking across it. You can ride to the nearby town of Sausalito and then return by ferry. The trip is about 8 miles and takes 2-3 hours total.
10) Take a day trip out to Alcatraz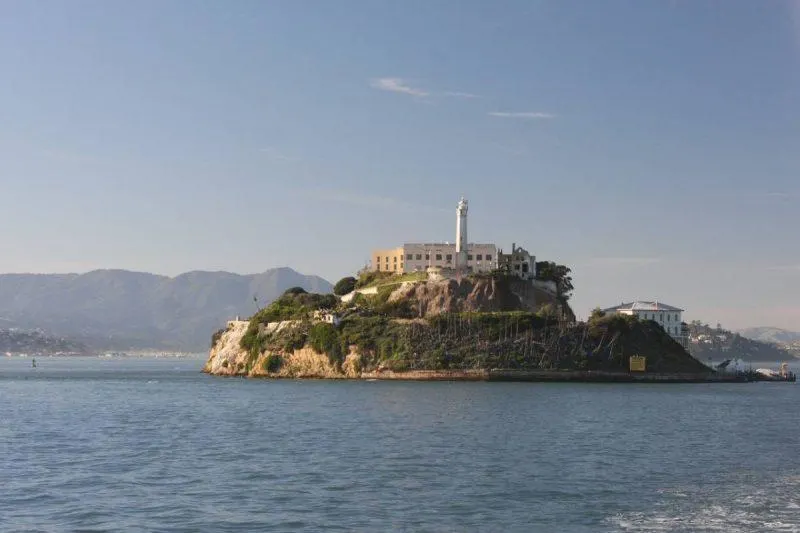 If you're a fan of creepy places and ghost stories, Alcatraz should be at the top of your list. Formerly home to famous gangsters like Al Capone and known colloquially as "the rock," Alcatraz is located a little over a mile from the shore and can be reached by ferry. While many tried, no confirmed prisoners ever escaped this place — dun dun dun!
11) Go to Fisherman's Wharf
Fisherman's Wharf is a waterfront neighborhood in San Francisco that includes Pier 39, a well-known tourist hotspot for food and entertainment. I recommend strolling around here during the daytime so you can better enjoy the view. I would avoid eating dinner here as prices can be costly and the food isn't always the best quality.
In addition to shopping, attractions in the area include Madame Tussauds, the Aquarium of the Bay and the ability to board the USS Pampanito, a WWII submarine.
12) Play at a virtual reality arcade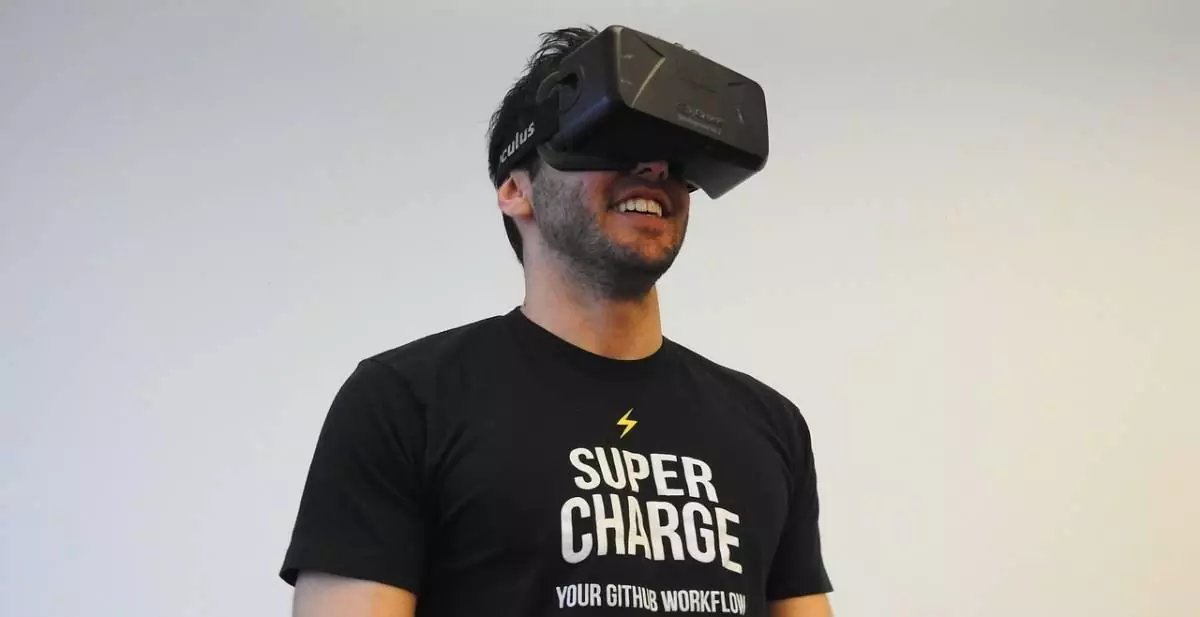 These arcades are popping up all over the city. From the 7D Experience at Fisherman's Wharf to Visionary Rentals in Union Square, paint night needs to move over cause there's a new favorite group activity in town. These are also the hottest craze for team building and corporate events.
13) Soak in the sun at Dolores Park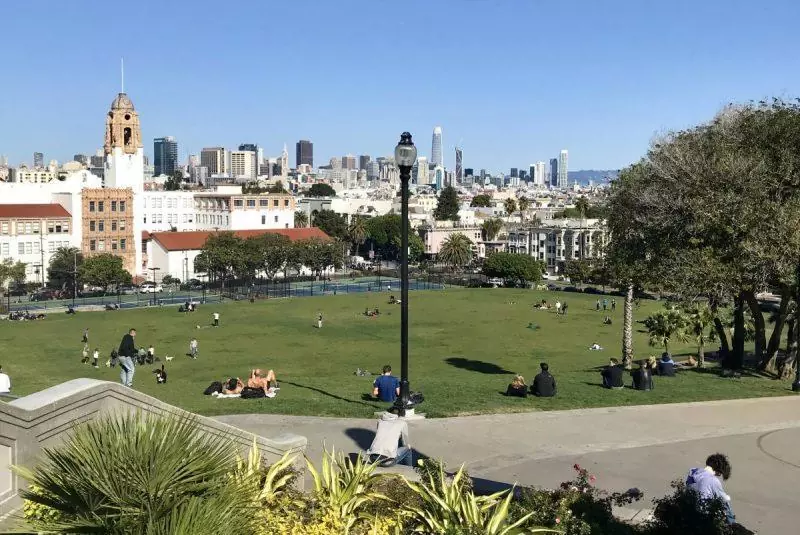 Going back to the Full House reference, Dolores Park is where the Tanner family is playing and tossing the frisbee with their golden retriever in the opening theme song. This is a great place to come on a sunny day and just hang out, play sports and enjoy the chill California vibes.
You can also get amazing panoramic views of the city from here.
14) Take a food tour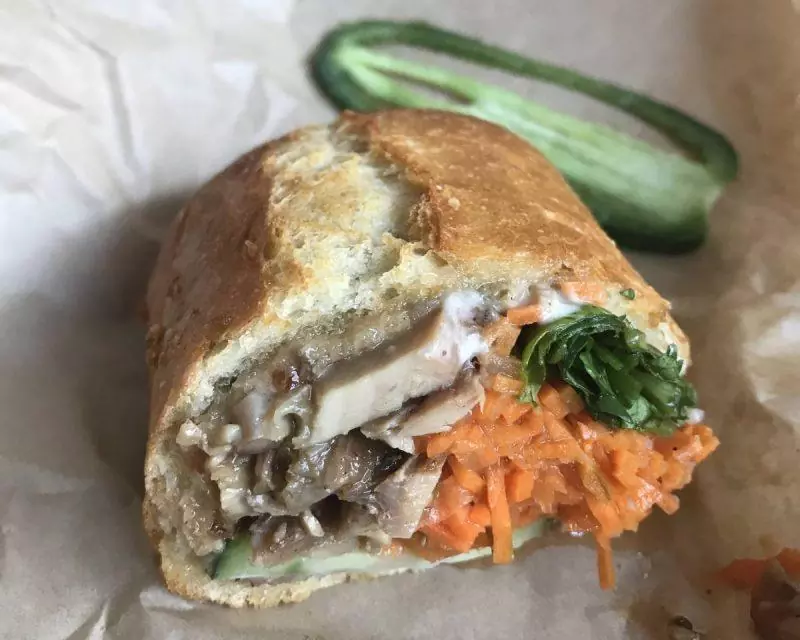 My favorite way to see a new city is to eat my way through it. Thankfully, San Francisco delivers on this, with cheap eats and cuisine from all over the world. I had my first Vietnamese Bahn Mi sandwich (pictured above) in San Francisco on a food tour. You could also decide to hunt down the best desserts in the city or tour neighborhoods like Chinatown, Little Italy and North Beach.
15) Admire the street art
You'll find street art sprinkled liberally throughout the streets of San Francisco. You can take a guided street art tour or explore on your own. Two of the most famous locations are Balmy Alley and Clarion Alley. The Mission District alone has nearly 500 murals and the entire Castro District is painted in rainbow colors to celebrate the LGBTQ pride of the city. You'll also find interactive street art that incorporates you into the piece, like the Honey Bears on Oak Street.
16) Explore the Castro District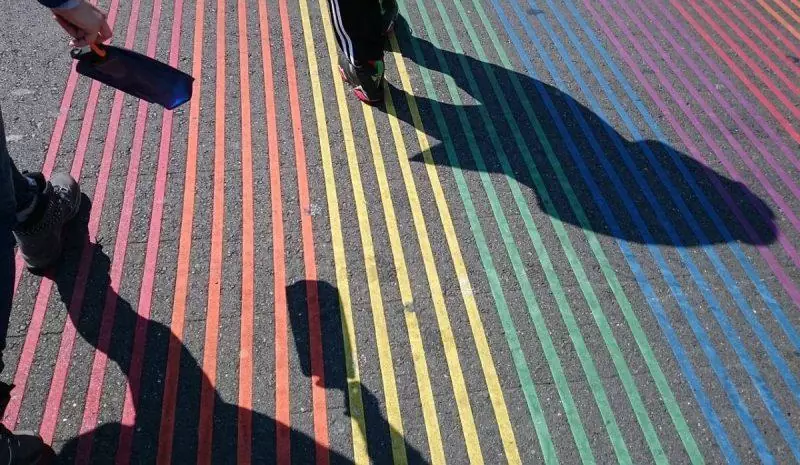 As mentioned above, the Castro District is filled with pride and it shows. Here you can walk on sunshine and rainbows across the multi-colored crosswalk or buy phallic cookies at Hot Cookie Bakery, a store where the treats are equally delicious and naughty.
You can also catch a movie at the historic Castro Theatre, one of the few remaining theaters from the 1920's that is still operational.
17) See the Sutro Baths at Land's End
The Sutro Baths were once the world's largest indoor swimming pool complex, built on a scenic cliff in Land's End overlooking the bay. They featured saltwater baths fed naturally by the tide. Today all that remains are ruins but it's a popular spot for runners and hikers alike.
I recommend taking a walking tour of the baths and Land's End to get more context for the location and its history.
18) Make friends on Hippie Hill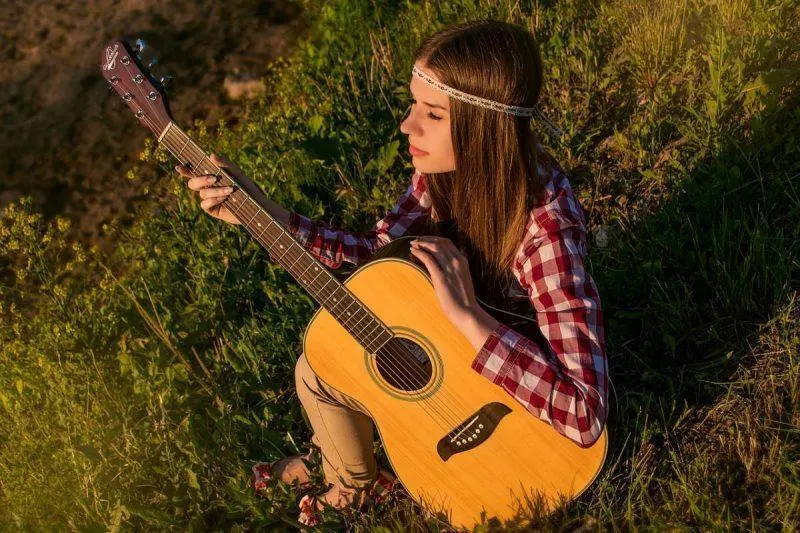 Hippie Hill is the stoner-friendly area of Golden Gate park located near Haight-Ashbury. Even before it was legal in California you would find people openly smoking and selling weed here. In fact, it's tough to enter the area and not be offered an edible of some sort.
There's always a drum circle or live music of some sort, and generally the atmosphere is welcoming and inclusive.
19) Climb the 16th Avenue Tiled Steps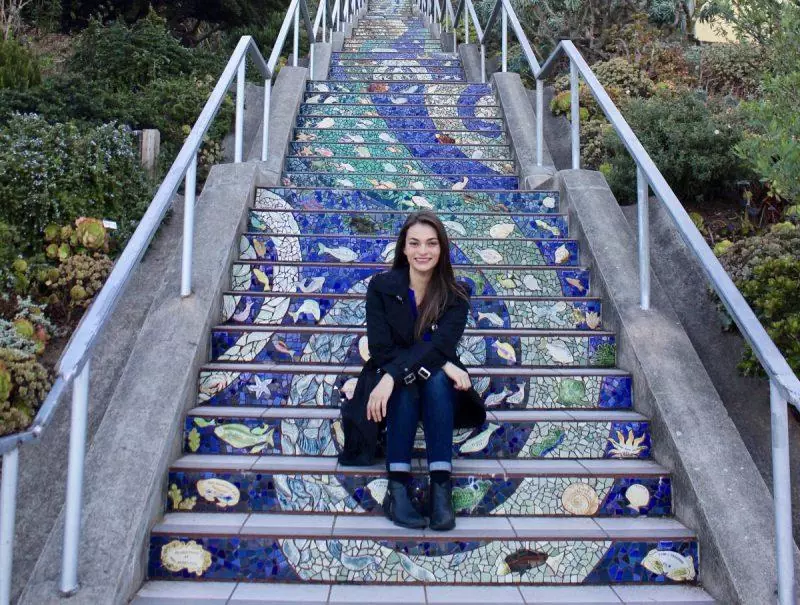 These mosaic tile steps are absolutely stunning and a big hit on Instagram. They feature images of the sun, moon and various creatures and are entrancing to look at.
They're hardly ever empty so if you want to capture a photo with no one else in it, I suggest you go right at sunrise.
20) Stroll down Haight Street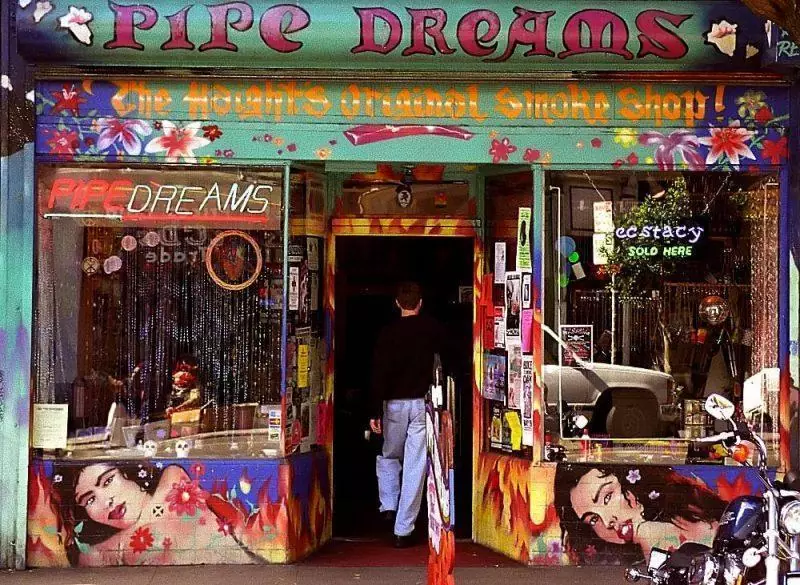 Haight Street is known for being eclectic, featuring smoke shops, vinyl record stores and vintage clothing finds. It has a strong hippie vibe and storefronts that qualify as street art in and of themselves.
Start at Haight-Ashbury and work your way towards Market Street.
21) Take a free walking tour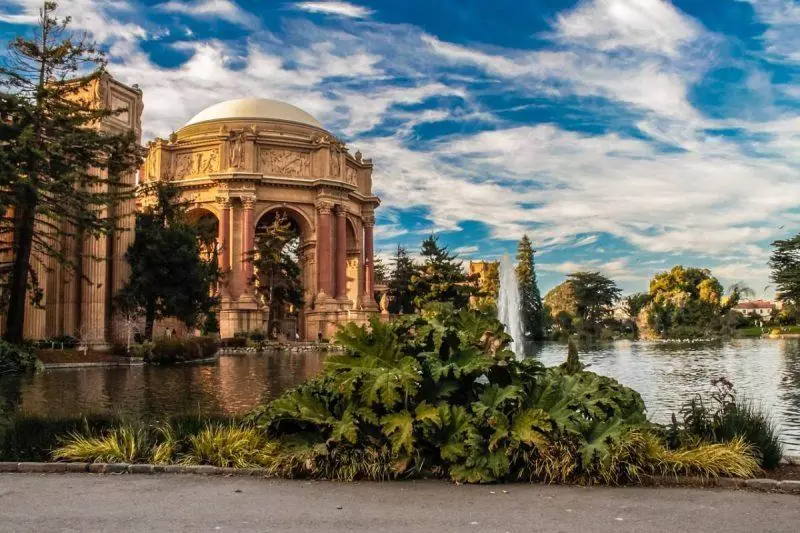 Want to see San Francisco on a budget? Free Tours By Foot offers walking tours around the city, from the ever popular "Secrets, Scandals and Scoundrels" route to Billionaire's Square. This is a great way to get some history and background during your visit.
Other options for free tours include San Francisco City Guides and those sponsored by the public library.
Check the schedule online to see what's happening during your visit. You're encouraged to give a donation of your choosing at the end since all the guides are volunteers.
There are many things to do in California, and San Francisco is a must-see stop.
RELATED POST: 12 INCREDIBLE VACATION DESTINATIONS IN NORTH AMERICA
Till next time, safe travels!
Liked this post? Pin me below.