Looking for the best Puerto Rico day trips from San Juan? I'm a professional travel writer born and living on the island — here are my top tips!
I absolutely love San Juan. There's no place else on earth like it.
But San Juan, as wonderful and vibrant and incomparable as it is, is just one part of a much larger island with so many hidden gems to discover.
For instance, did you know that there are natural swimming pools that are rarely crowded and always cool?
Or that one of longest ziplines in the world can be found here?
Puerto Rico has much to offer beyond San Juan. I recommend you rent a car and explore the island for yourself.
It's easy to navigate, you can use your US driver's license, and all the places on this list can be seen in 6 hours or less.
Here are 21 of the best day trips from the city!
RELATED POST: BUCKET LIST AIRBNBS IN PUERTO RICO
1. Tale a rum tour at Ron del Barrilito
Puerto Rico is famous for its rums, and Ron del Barrilito is about as local as you can get.
You can visit Hacienda Santa Ana in Bayamon, where the rum is made.
There is a heritage tour available for $25 that includes a walk around the facilities, introduction into the rum distilling process, and classic cocktail prepared on site. The experience lasts 30 minutes.
Tours run 7 days a week and you can book ahead online or at the premises upon arrival. They accept credit cards.
There is also a tasting tour and mixology tour available for $80 per person.
I recommend the tasting tour because you get to try Ron del Barrilito 5-Star, an extremely limited edition that retails at $800/bottle.
2. Make your own candy bar at Montadero Chocolate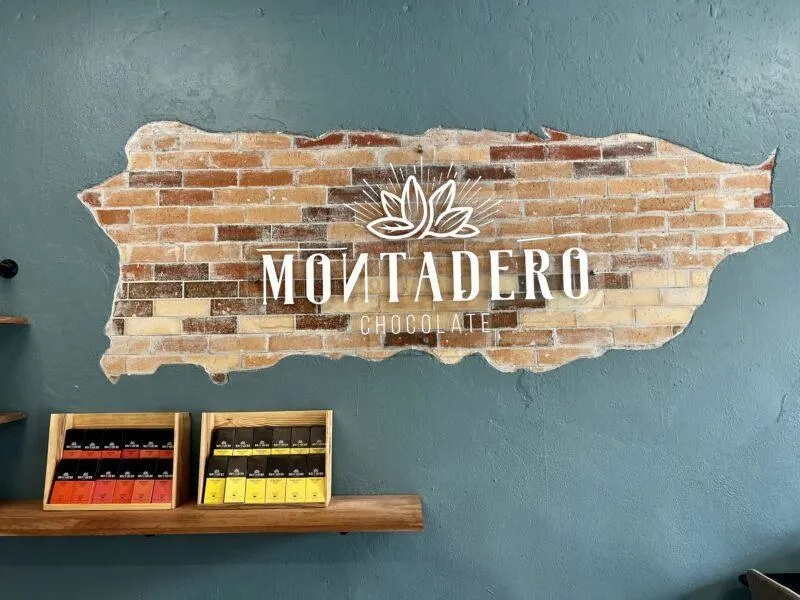 You won't find Godiva or Lindt stores in Puerto Rico, but I have something even better for you.
Montadero Chocolates is one of my favorite local chocolatiers, utilizing 100% Puerto Rican sourced cacao and endemic ingredients like papaya and Caribbean almond.
I went for a chocolate workshop that lasted 2 hours and cost $36. You should book this ahead of time online.
You leave with 3 candy bars that you make yourself and get to pair chocolate with whiskey tasting (or hot chocolate if you're non-alcoholic).
There is street parking available when you arrive. The store is located in Caguas and the class is led by the owner himself.
3. Try bomba dancing at Taller N'Zambi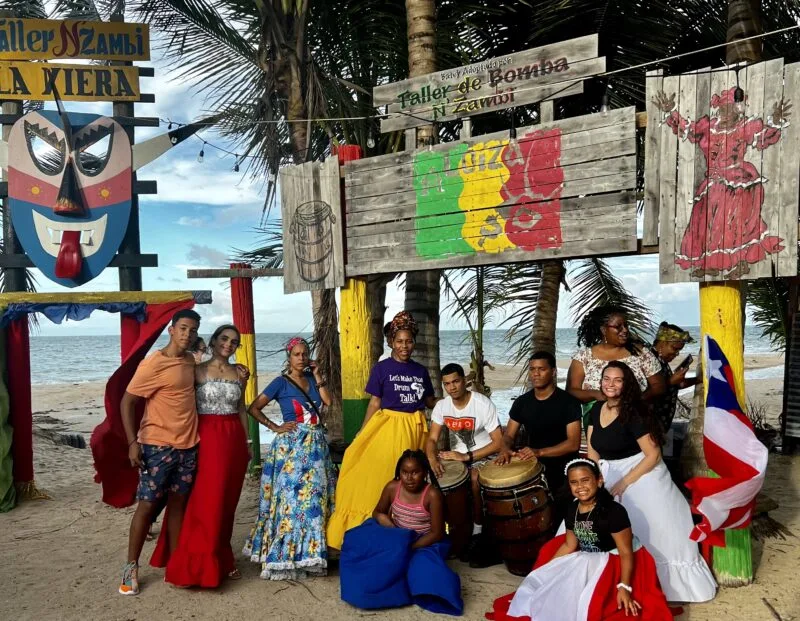 Located in Loiza, Taller N'Zambi offers a singular cultural experience.
Learn all about traditional bomba music and dance to the rhythm of live drums on the sand.
You'll wear a bomba skirt, which is specially made to flow in the wind, and move freely within the safe theatre space Sheila created.
Classes cost $20 and are usually held on weekends. Message Sheila Osorio on Instagram for reservations and updates.
4. See the urban art gallery known as Yaucromatic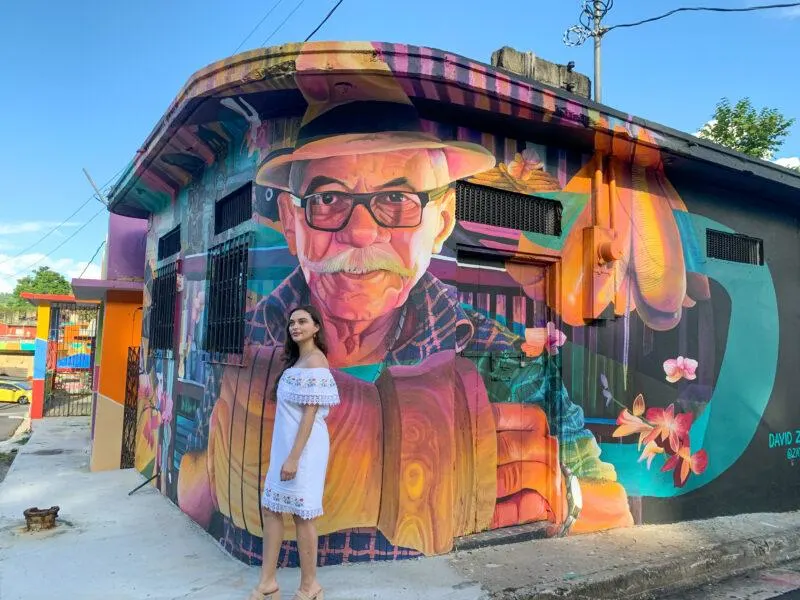 Puerto Rico is home to 6 macromural projects that take over entire neighborhoods in bursts of color, turning residential houses into an urban canvas.
In doing so, the artwork revitalizes previously undesirable neighborhoods and drives traffic beyond San Juan.
The most famous of all the neighborhoods is located in the city of Yauco and is known as Yaucromatic.
It has been the set of several music videos and is so popular that it's always packed and actually hard to find parking here.
It's about an hour and a half drive from San Juan. I recommend going during a weekday when there are less people.
This is a photographer's dream, so wear solid prints of colors to allow the artwork to stand out.
Note, my picture was taken at the macromural projects of Las Piedras.
For more information on all the projects, visit Pintalto's Facebook page since they are the organization leading the initiative.
5. Explore El Yunque, the island's tropical rainforest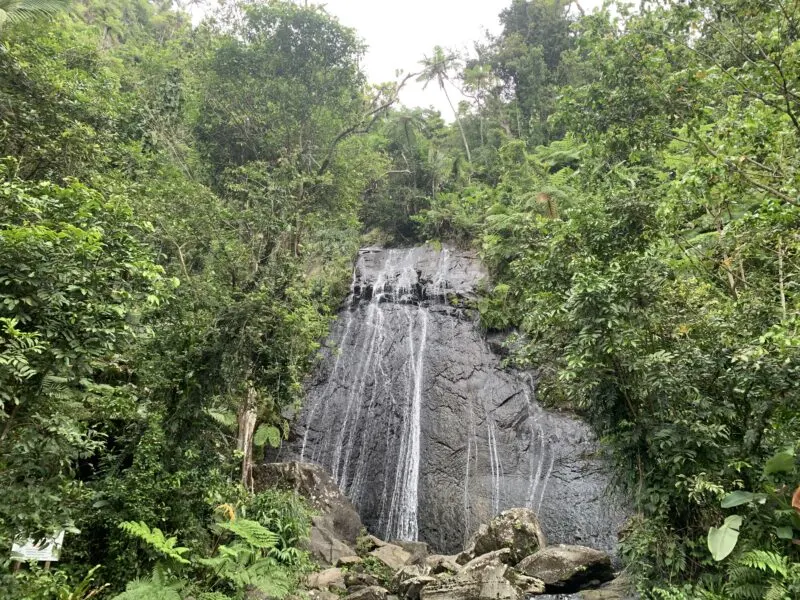 El Yunque is the only tropical rainforest registered within the US National Forest System and is a must-see.
To access the rainforest, you need online reservations.
The price is only $2, but that's not the prohibitive part.
Reservations are notoriously difficult to get as they've been limiting the number of cars that can enter.
Book the first of the month for reservations that month — you can only book tickets that same month, no further out.
If you miss your chance to get an advance reservation, more tickets become available the day before, though you have to wake up around 6am and even then aren't guaranteed to get one.
One new development in 2022 is the reopening of El Portal, the visitor's center, for the first time since Hurricane Maria in 2018.
Featuring new exhibits made from reclaimed wood and a new introduction video narrated by Benecio del Toro, it's more than your standard welcome center.
In the rainforest itself, you can't miss La Coca Falls on the way in for pictures.
Most people are doing the Mt. Britton and El Yunque trails, which will take you to a scenic overlook tower.
RELATED POST: A REVIEW OF EL YUNQUE VIEW TREEHOUSE
6. Age backwards at the Coamo Hot Springs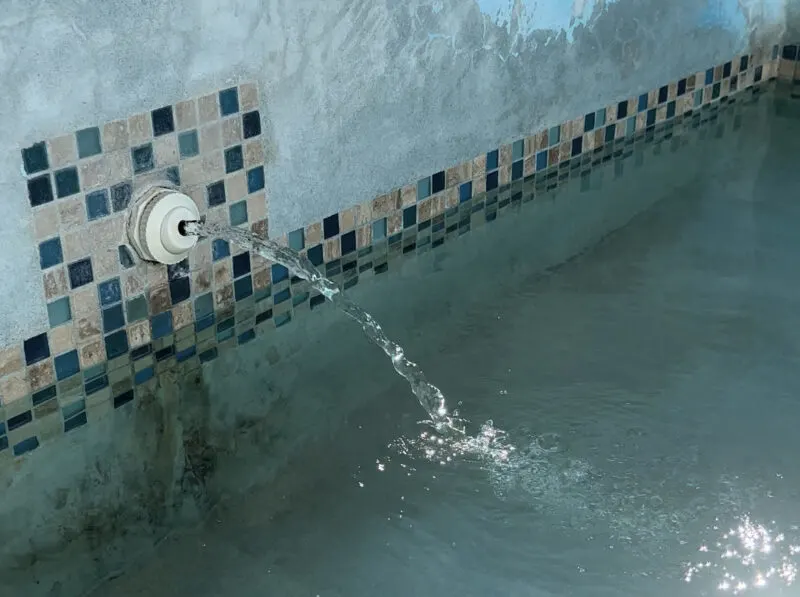 Rumor has it the Coamo Hot Springs is the original Fountain of Youth and Ponce de Leon had a navigation error, ending up in Florida.
Whether or not that's true, there's no denying that if you step into these healing waters, you'll leave feeling 10 years younger.
Heated by an underground aquifer and reaching up to 115°F, it is the perfect place to soak away your stress and sore muscles.
Best of all? It's only $5 to enter and there's free parking on site.
7. Fly up to 90mph on the Toro Verde Zipline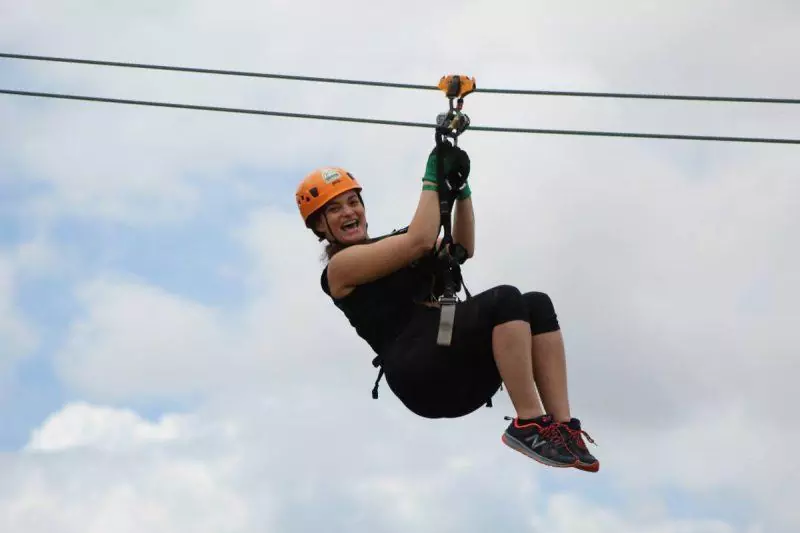 Located in Orocovis, the Toro Verde Nature Adventure Park is a complex with three different zipline options.
The most popular is "The Monster," which is the third-longest zipline in the world, spanning 1.5 miles and reaching speeds of more than 90mph.
You can get a day pass or combination packages to try out the different zipline options. Tickets start at $90.
There's also an obstacle course on-site used for team building and a setup called Toro Bikes where you can ride a bike between tightlines.
It's worth spending the day here and planning to eat at their restaurant since the drive takes you on windy mountain roads.
From San Juan it's about an hour and 15 minute drive. Give yourself plenty of daylight to drive back after.
RELATED POST: EVERYTHING YOU NEED TO KNOW ABOUT THE TORO VERDO ZIPLINE
8. Make your own cheese at Vaca Negra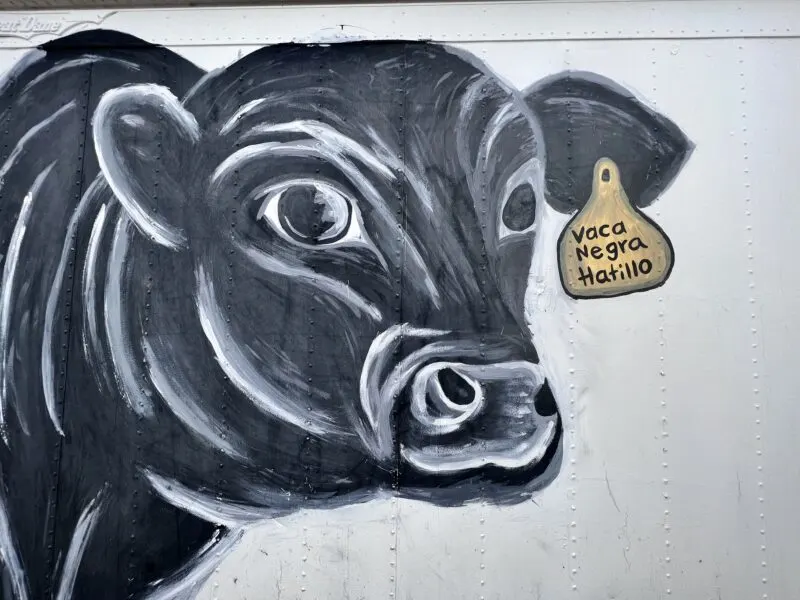 You can make your own cheese wheel at Vaca Negra in Hatillo.
It's $145 for 2 people and should be reserved online ahead of time.
Your cheese takes 2 months to age, then they mail it to you.
This is also a great road trip stop on weekends when they have their D' La Ubre (from the utter) brunch menu, with cheesy classics like eggs Benedict and a croque madame.
Reservations are highly recommend for brunch. They also have a Colombian tacos food truck out front if you stop by outside of the restaurant's working hours.
There is a shop on site — stock up on artisanal cheeses, yogurts, and butter.
9. Take a farm tour of Frutos del Guacabo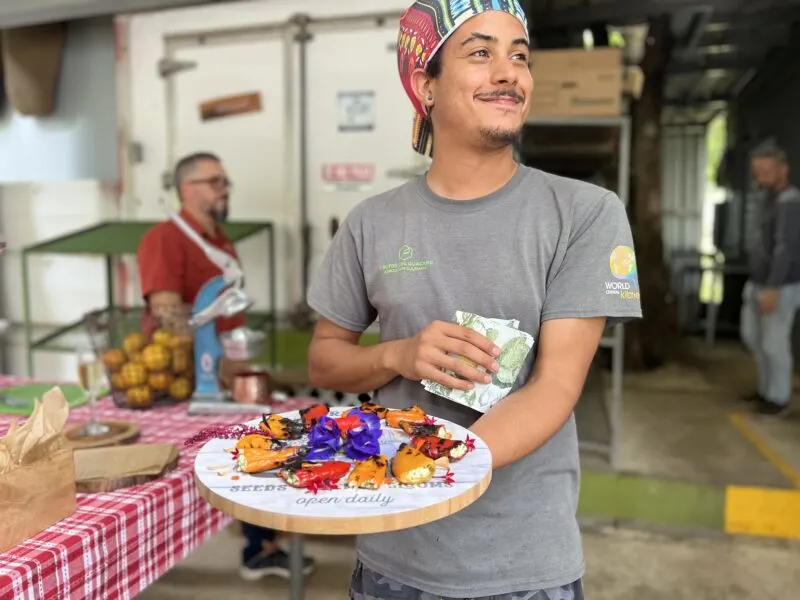 Featured in Down to Earth by Zac Efron, this farm is changing the way Puerto Ricans eat.
You can tour the premises and see the unique produce they're growing.
They also prepare specialty lunches and dinners for groups of 6 or more.
One experience on the farm you won't soon forget is milking a goat, and then drinking the milk straight after!
There is a small shop where you can buy items like homemade hot sauce, honey, and yucca flour.
Call ahead for reservations, 787-242-7423.
10. See Taino petroglyphs at Cueva del Indio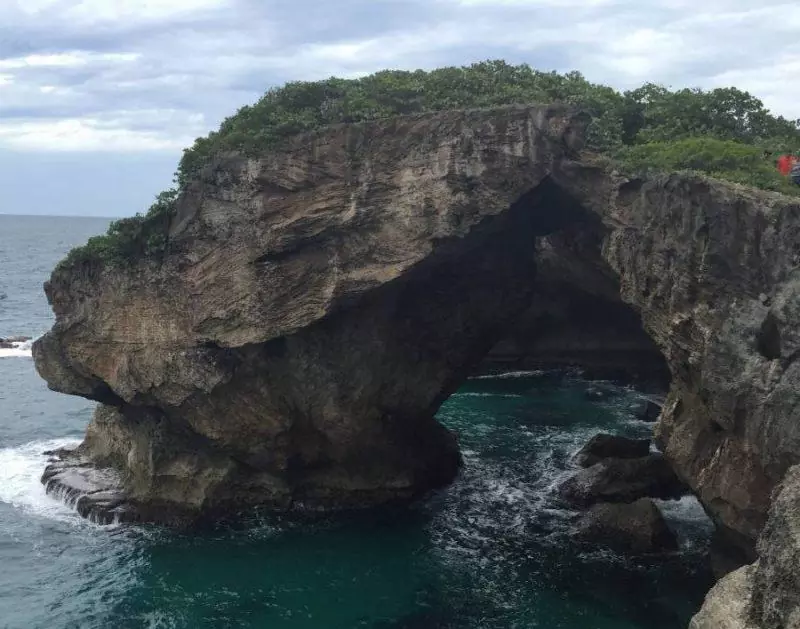 This famous cave has been in movies and is the site of the most Taino Indian petroglyphs on the coastline.
Its massive rock formations and turquoise blue waters are absolutely jaw dropping.
There is an area that used to have a ladder where you could climb down into but the ladder has since been removed — exercise caution when climbing in and around the rocks.
The drive is about an hour from San Juan and worth if for the photo and drone opportunities.
Parking costs $10 and is privately run.
RELATED POST: SEE TAINO INDIAN PETROGLYPHICS AT THIS FAMOUS CAVE
11. Admire panoramic views at Cueva Ventana
There are so many caves in Puerto Rico that they're still being discovered.
Cueva Ventana is a recent find, and lucky for us.
This is one of the most scenic views on the island, overlooking endless miles of lush green land and the Rio Grande.
This cave is made of limestone and is home to quit a few family of bats. On you're walking tour, you'll have special red lights on your helmet so as not to disturb them.
While a little out of the way, Cueva Ventana has quickly become one of Puerto Rico's most famous attractions.
Tickets are $20 for non-residents and you can buy tickets on site.
It is about an hour's drive from San Juan. They're open 7 days a week.
RELATED POST: HOW TO VISIT CUEVA VENTANA IN PUERTO RICO
12. Visit a lechonera on the Guavate pork trail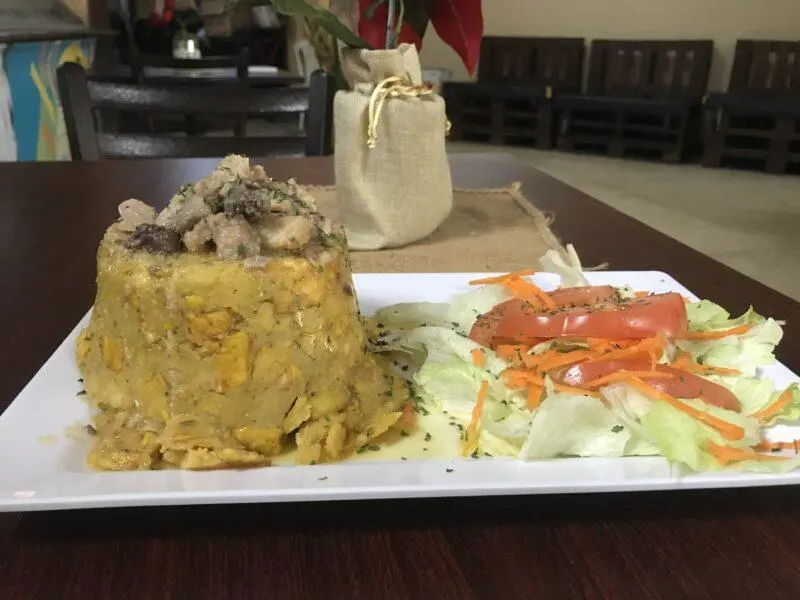 Vegans and vegetarians, I'm sorry! Puerto Rico loves pork. (But also, check out El Grifo if you are vegan, we're making strides).
If you're a fan of pork, head to the mountain city of Guavate where you'll find an entire pork trail.
There are dozens of kiosks and restaurants with pigs roasting on the grill, called lechoneras.
This is a perfect place to stop for lunch or an early dinner on the weekends, usually with live music to boot.
Check out Lechonera Los Pinos and Lechonera El Rancho Original, two popular spots.
13. Take a dip in El Charco Azul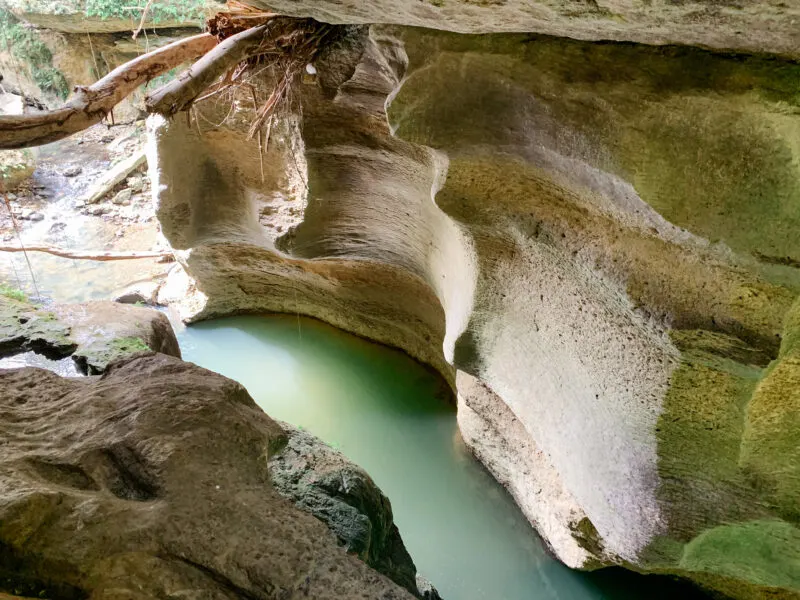 Full disclosure — there's more than one "Charco Azul" on the island.
I'm not surprised seeing as how the name translates to "blue water hole."
Still, whether it's the name, the bright blue hues or the off the beaten path allure, charco azuls are all the rage right now in Puerto Rico.
I went to the one in Vega Baja, on the north side of the island, that is part of the Cuevas Arenalas.
There's another in Carite Forest towards the southeast part of the island.
The hike to reach the swimming hole was moderately challenging, with some crossing of a river required so if you're with kids or carrying a cooler it can be challenging.
You also need to swim in deep water to make your way around the cave and take pictures so I'd recommend this for more adventurous day trippers.
14. Taste your way around the Luquillo Kiosks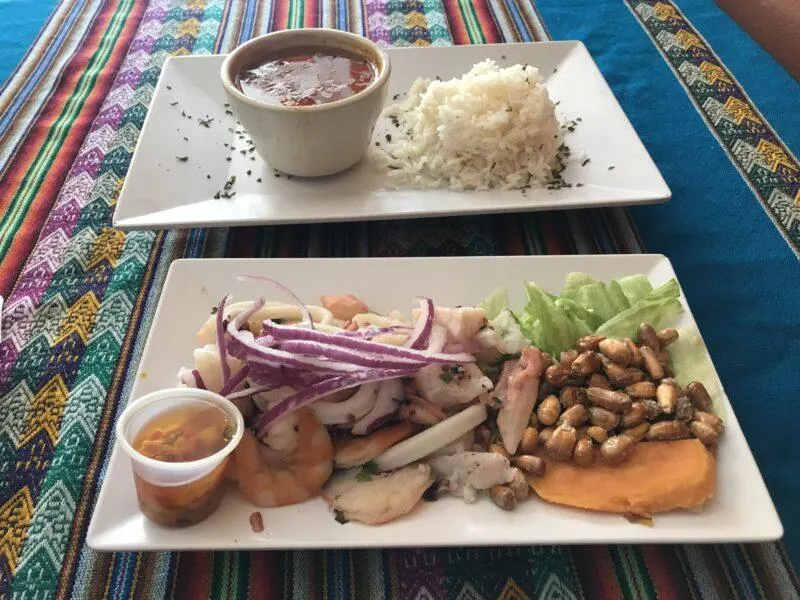 The Luquillo Kiosks are located right on Luqullo Beach.
There's a strip of over 60 family owned kiosks serving as stores, bars, restaurants.
I very much enjoyed the meal I had at Ceviche House. It is Peruvian and offer a healthier alternative to fried grab-and-go items.
I also like La Parrilla, the very first kiosk with its own parking lot.
This is a seafood restaurant and depending on the season they'll have fresh lobster.
There are also some clothing stores worth checking out like Monkey Threads.
15. Venture into the Rio Camuy Caves
The Parque Nacional de las Cavernas del Río Camuy is the third largest cavern system in the world, spanning over 10 miles and consisting of over 200 caves.
The portion that is open to the public has been closed since Hurricane Maria and just reopened to the public in 2021.
Tickets are $18 for adults, $13 for children, and $9 for seniors. You can purchase your ticket at the window once you get there.
There is a hike to the cave entrance so bring shoes with good grip. If someone in your party has mobility issues, you can request a lift.
An audio tour is provided free of charge, although it's more likely you'll be listening to the live guide provided with your ticket.
RELATED POST: VISIT THE BIOLUMINESCENT BAY IN VIEQUES
16. Take a chocolate class at Hacienda Chocolat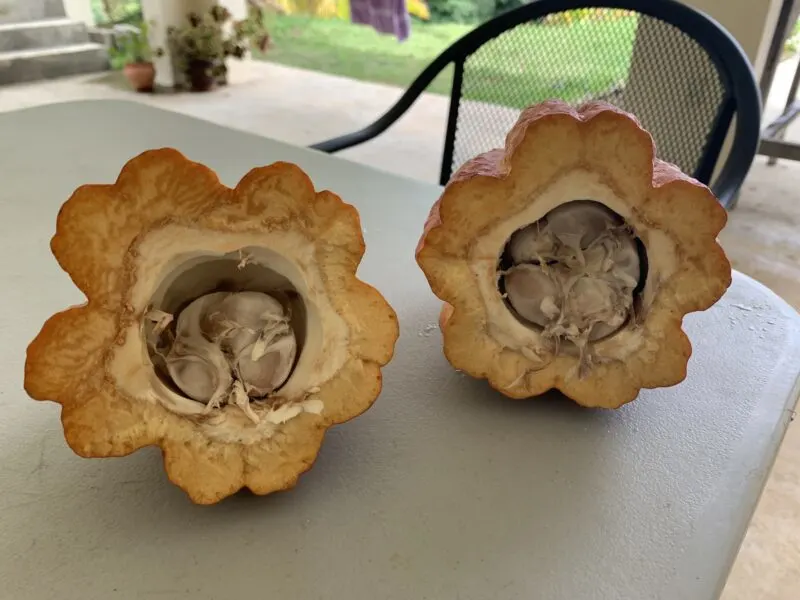 Hacienda Chocolat is a local farm that supplies Montenegro Chocolate with their cacao.
They offer farm tours in English and Spanish during the weekends. Advanced reservations are required and can be made online.
The tour is an hour long and costs $34.
They also have speciality tours and tastings available, like an art, wine and chocolate experience or whiskey and chocolate tasting pairing for $98 and $148, respectively.
17. Tour a coffee farm at Hacienda Munoz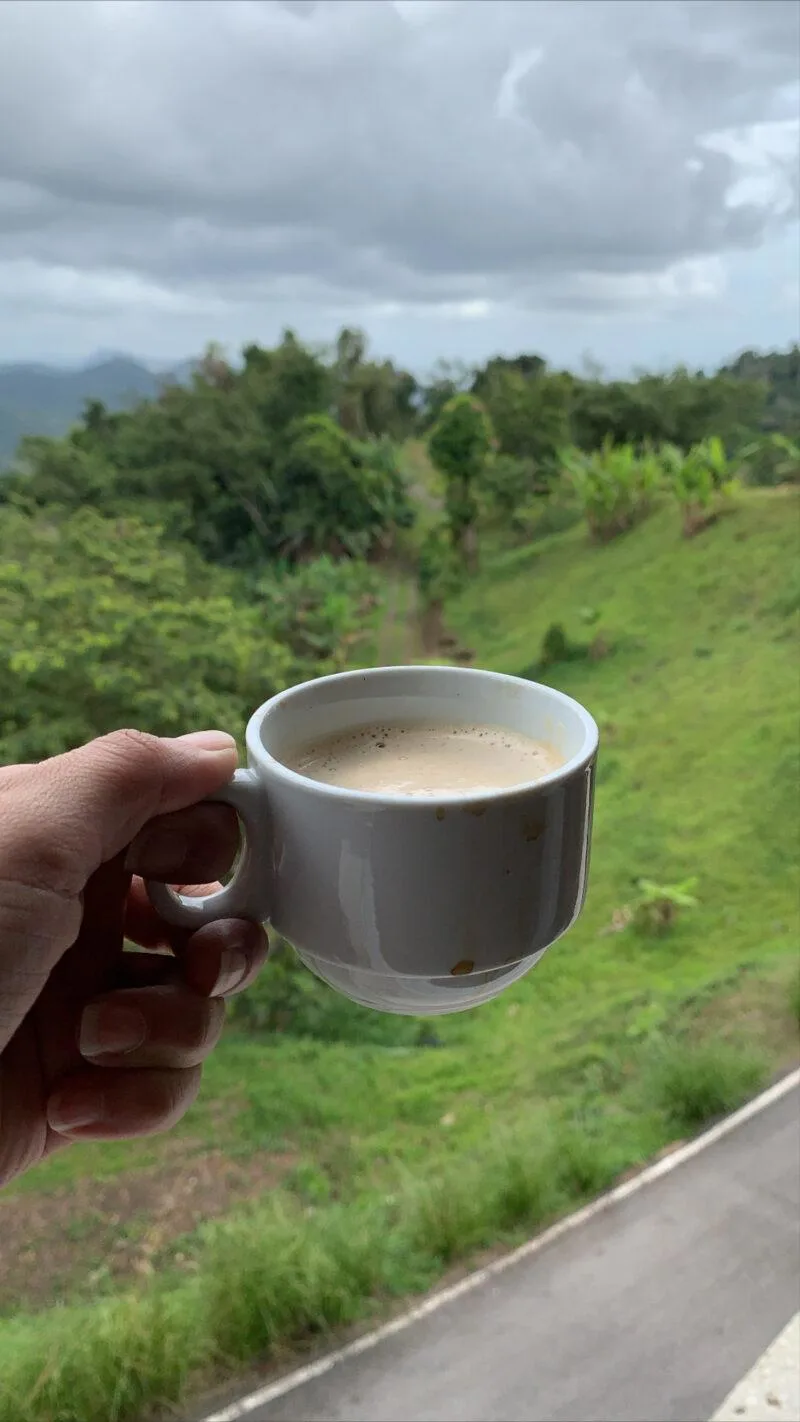 Located in San Lorenzo and only about a half hour from San Juan, this is an award-winning coffee farm.
You can take a tour for $20 from Wednesday to Sunday. The 10am tour is in English, the 12pm and 2pm tours are in Spanish.
It lasts an hour and 15 minutes and includes a walk around the farm and look at vintage coffee making machinery.
There is a restaurant and coffee bar on site — I recommend you stay for lunch.
18. Try the unusual ice cream flavors of Heladeria Lares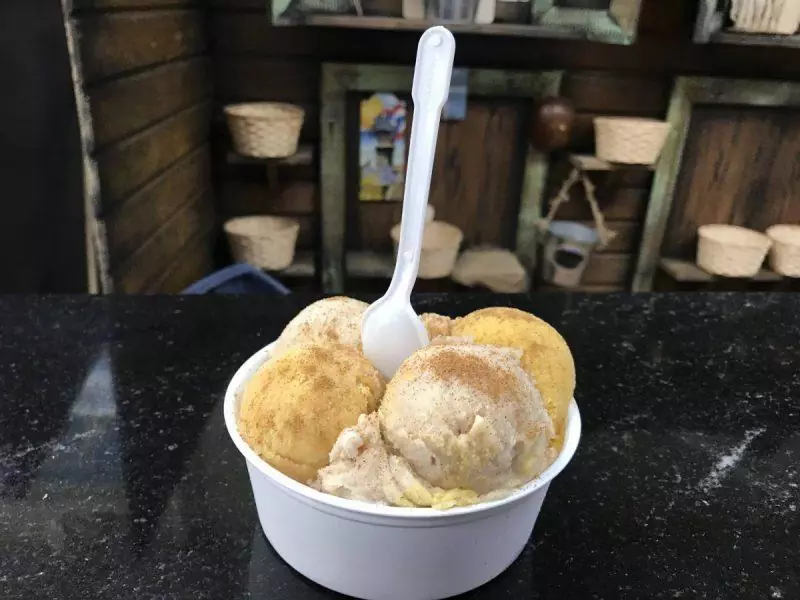 Have you ever heard of garlic ice cream? How about cilantro or rice and beans ice cream?
Well, those are exactly the kind of flavors you'll find at Heladeria Lares.
This family-owned business has been in operation for decades and has made a name for themselves creating unusual ice cream flavors.
They've had multiple offers to open a franchise but refuse to do so because they know they bring tourism to their hometown of Lares, Puerto Rico.
The shop has drawn in people worldwide from Japan to Such Africa, and I can attest to it being well worth a visit.
19. See pink lakes in Cabo Rojo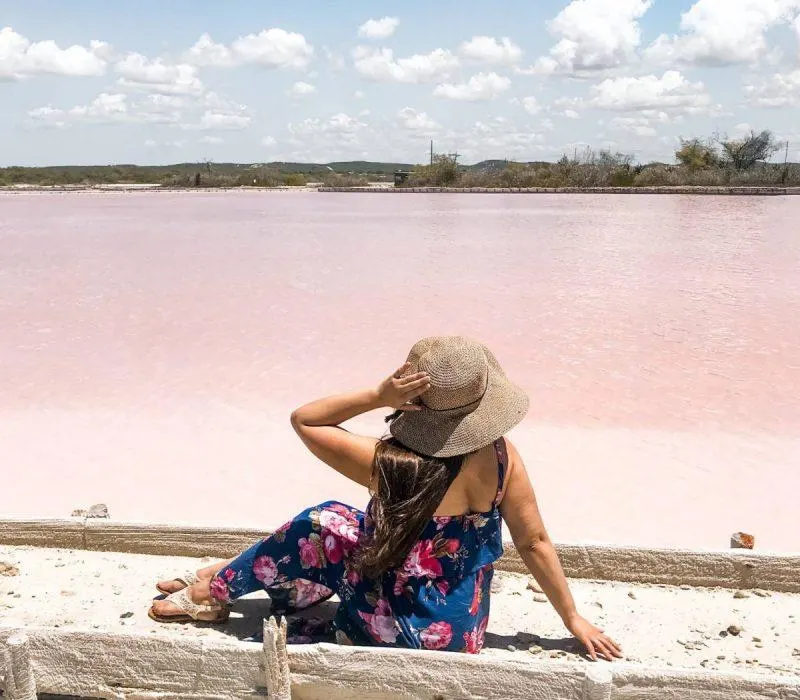 Did you know Puerto Rico has pink lakes? These are the Salinas of Cabo Rojo.
They are salt flats and the algae in the water gives it this color. It's best to go on a clear day, otherwise the water can look murky and not as bright.
They're about a 2 1/2 hour drive from San Juan so this is a long day trip.
This is not an official tourist attraction — you park on the side of the road and walk in.
RELATED POST: HOW TO VISIT PINK LAKES IN PUERTO RICO
20. Visit a sunflower farm at Finca el Girasol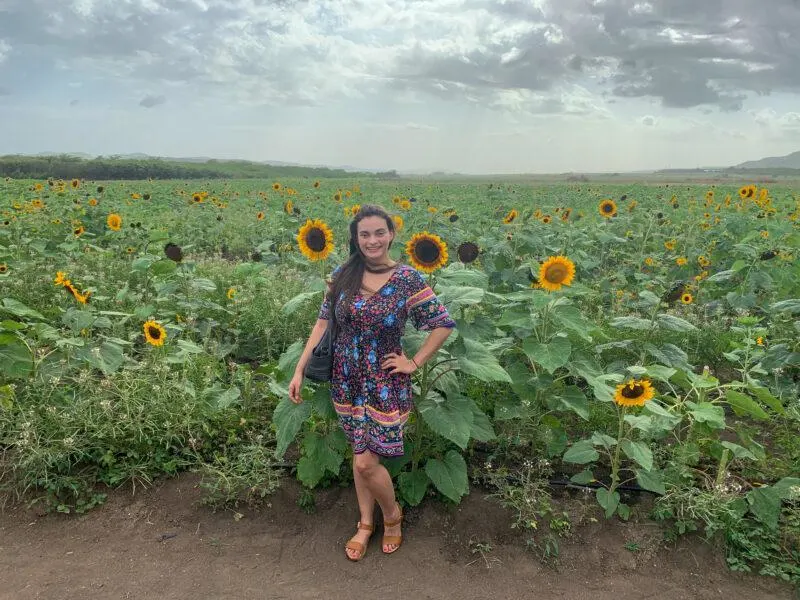 Finca Girasol is a small, locally owned sunflower farm that is a fan favorite. Admission is only $2 and there is parking on site.
You're free to roam the rows of sunflowers and take pictures as you see fit.
There is a stand at the front with cut flowers and occasionally produce and other goods.
This is nearly 2 hours driving from San Juan and they're only open Friday, Saturday, and Sunday from 10am to 6pm.
If you're heading this direction I suggest pairing the stop with others on the list, like Yaucromatic.
21. Go on natural water slides at Las Paylas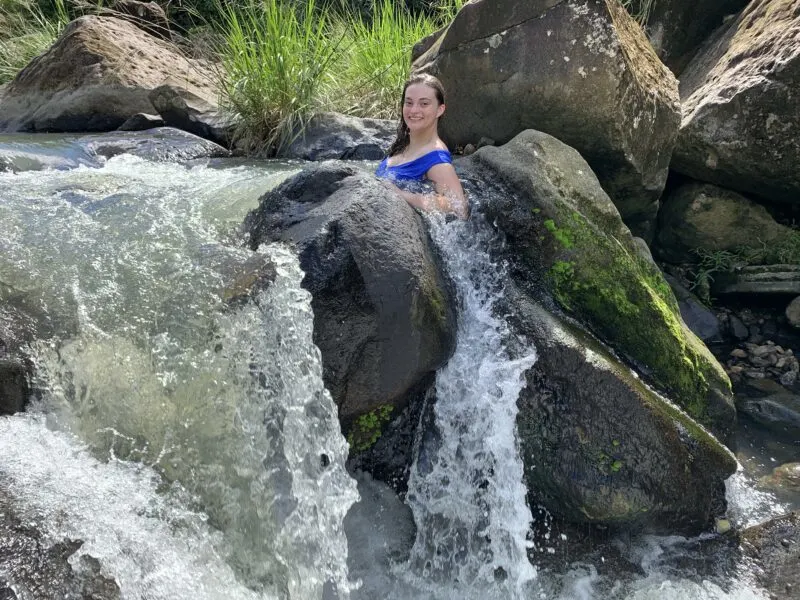 Las Paylas is located about 45 minutes east of San Juan. It is a series of natural rock slides and scenic pools.
Over the years, the flow of the river has smoothed and carved the boulders to make nature's own theme park.
Going down the slides is easy and a lot of fun, just be sure to tuck your elbows.
There is parking on a private lot and the owner charges $5/car. The hike to the pools is very short, just 2 minutes.
Till next time, safe travels!
RELATED POST: IS PUERTO RICO SAFE TO TRAVEL?
Liked this post? Pin me below: