Want to visit Cueva del Indio in Arecibo? Here's what you need to know.
La Cueva del Indio is one of over 2,000 caves on the island of Puerto Rico, and one of the most famous. .
Perched on a strip of cliffs overlooking turquoise blue waters in Arecibo, this is a stunning and untouched location offering pristine views.
If you're visiting Puerto Rico, you can access this location on a day trip from San Juan.
Here's how!
RELARED POST: TOUR THE BACARDI FACTORY IN SAN JUAN
About Cueva del Indio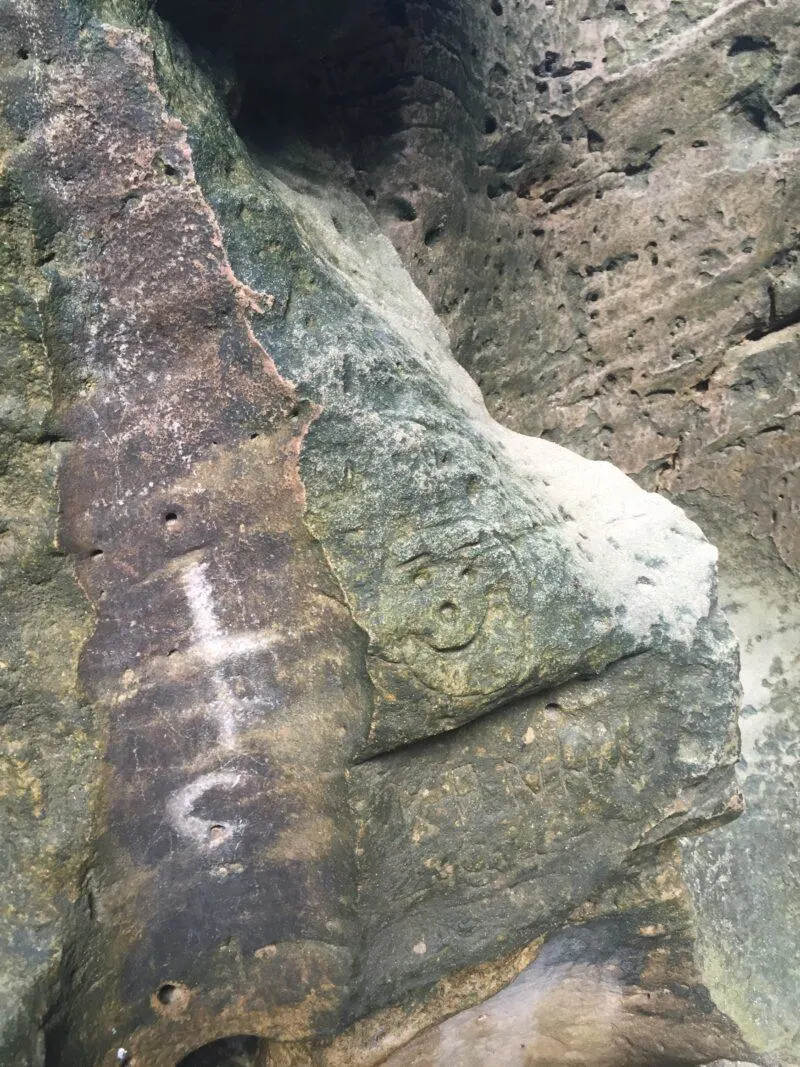 Cueva del Indio is a natural limestone cave that originally served as a meeting place for Taino indians, the indigenous people of Puerto Rico prior to the arrival of Christopher Columbus in 1493.
Today, the walls still hold their drawings, which look to me like early emojis.
In fact, La Cueva del Indio has the largest collection of petroglyphs along the coastline and is a lure to tourists and vandals alike.
While it's sad to see ancient carvings spoiled by modern key scratches, the island attempts to preserve the area as much as possible.
The site is public and not run or maintained by any official organization or agency.
The owners of the parking lot adjacent to the beach have set up a makeshift entrance and charge $10 a car to park.
Note, the parking lot owners only accept cash and the nearest ATM is a 15-minute drive from the caves.
How to get to La Cueva del Indio
Getting to the caves is easy and can be done on your own without a tour or group. It's best if you have a rental car.
Just plug the destination into your GPS (Americans will be happy to know there is no need to use roaming or international data plans in Puerto Rico) and follow the directions.
In case you need it, the exact geo-coordinates are 18°29'34.1″N 66°38'31.4″W.
It's about an hour and 15 minutes from either San Juan or Aguadilla so you can access it from both coasts and either airport.
RELATED POST: SEE THE BIOLUMINESCENT BAY IN VIEQUES
Cliff jumping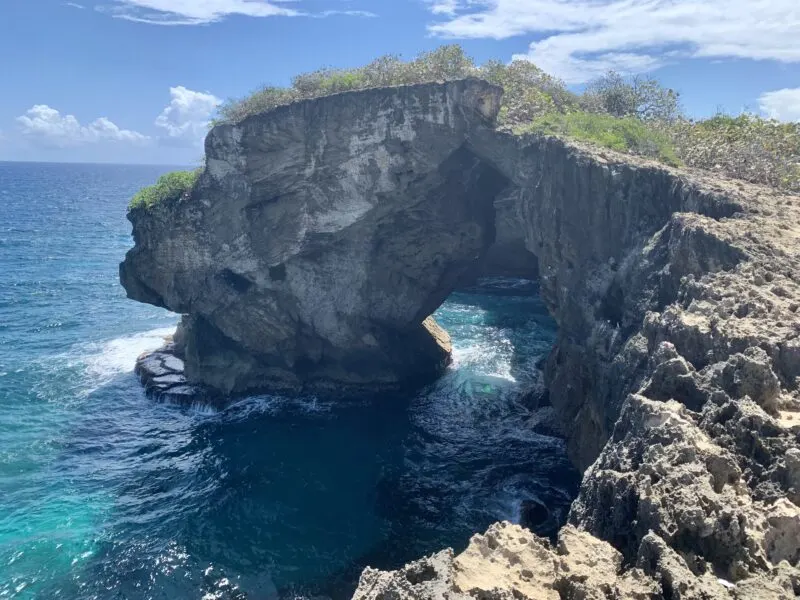 Since La Cueva del Indio is largely unregulated, the rocks can be perilous.
There are no guard rails and you descend into the cave on a wooden ladder, so wear the appropriate shoes and tread carefully.
The tide is unpredictable in the area and while some daredevils dive off the cliffs, I certainly wouldn't recommend it as there are rocks in the water. This is a good place for exploring and sunbathing, not necessarily swimming.
The natural rock formations are unlike any other on the island, and provide ample photo opportunities.
Note, as of late 2018, the ladder to descend into the cave has been removed but guests can still enter via an opening at the top.
You do so at your own risk and will need some sort of rock climbing ability. Ask the folks at the entrance for more information.
RELATED POST: FINDING PINK LAKES IN PUERTO RICO
Is Cueva del Indio worth the trip?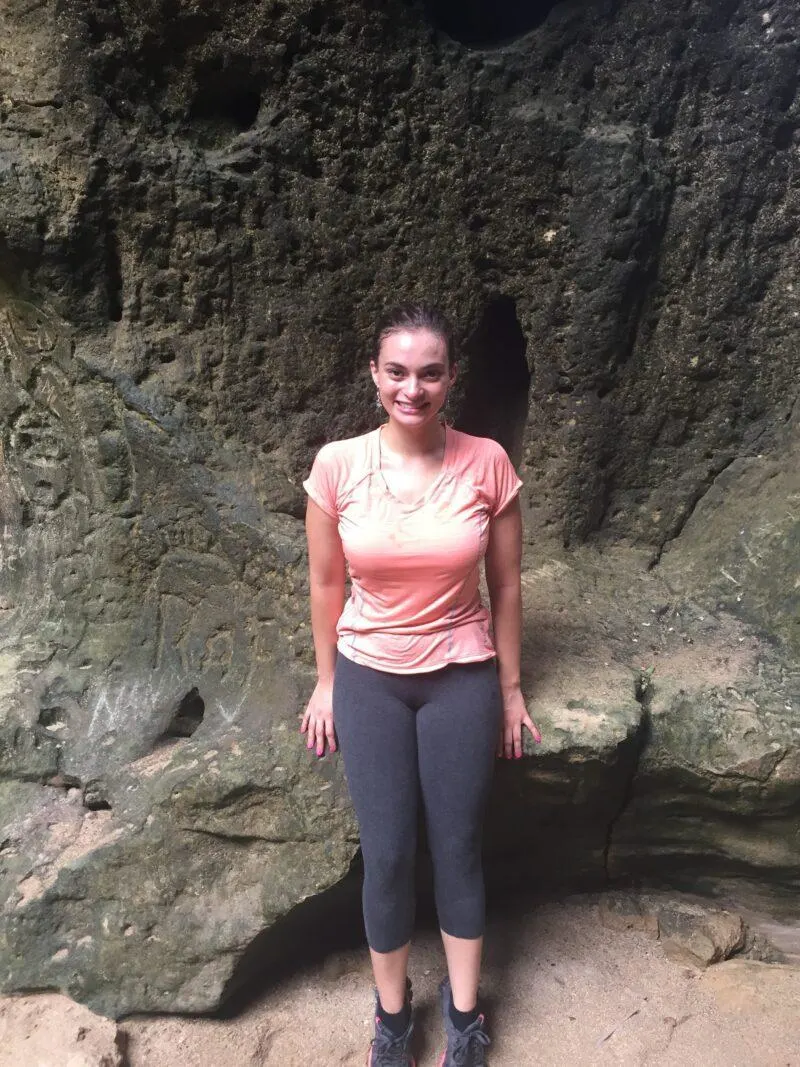 Whether you're a fan of geology, native culture or off the beaten path destinations, Cueva del Indio should be on your list of must-see destinations while in Puerto Rico.
It makes an east day trip from San Juan and allows you to see a different side of the island than just the cruise port.
Go ahead, have an adventure!
Till next time, safe travels.
RELATED POST: VISITING CUEVA VENTANA IN PUERTO RICO