I was born in Bayamon, Puerto Rico and moved back to the island as an adult. I have lived in Puerto Rico full-time since September 2019, in the town of Humacao.
I regularly write about Puerto Rico for outlets like AFAR, TripAdvisor, and Travel + Leisure.
As a location independent writer and travel content creator, I have the option to live anywhere in the world. Out of all the possible places, I choose to live in Puerto Rico.
Here's why.
Brief History of Puerto Rico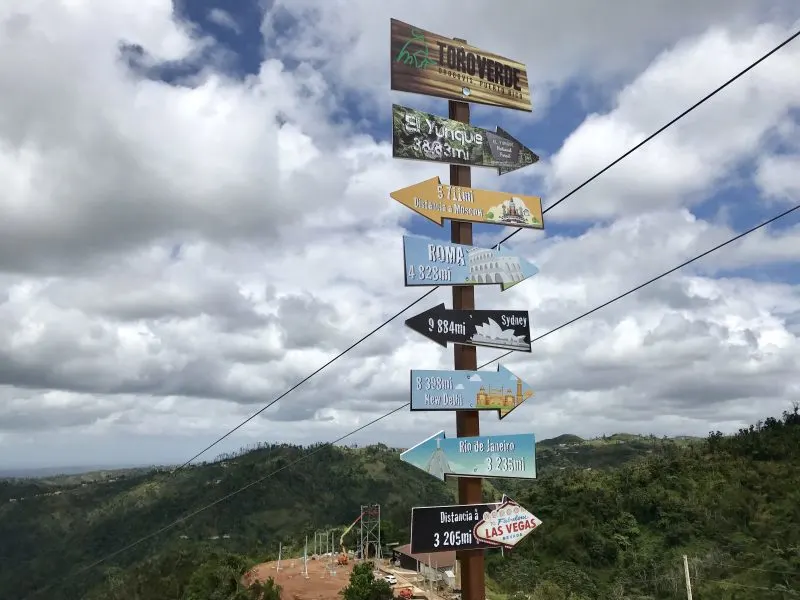 For those of you unfamiliar with the island, Puerto Rico is a stretch of land spanning 100 x 35 miles in the North Atlantic Ocean.
It was discovered by Christopher Colombus and throughout the years became a unique blend of African, Taino and European cultures.
Today, Puerto Rico is a commonwealth and unincorporated territory of the United States.
It has a governor but no representation in Congress and Puerto Ricans do not vote in national elections.
Puerto Ricans are United States citizens by birth. There is no passport required to visit Puerto Rico and your phone works the same as it does in the U.S., no roaming required.
The outlets are the same as in the US, so you do not need a converter if you're coming from the States. The currency is USD.
In terms of natural beauty, Puerto Rico is a tropical paradise and home to the only rainforest in the United States.
It has bioluminescent bays, thousands of caves, untouched beaches and diverse flora and fauna.
Is Puerto Rico safe to travel after Hurricane Fiona?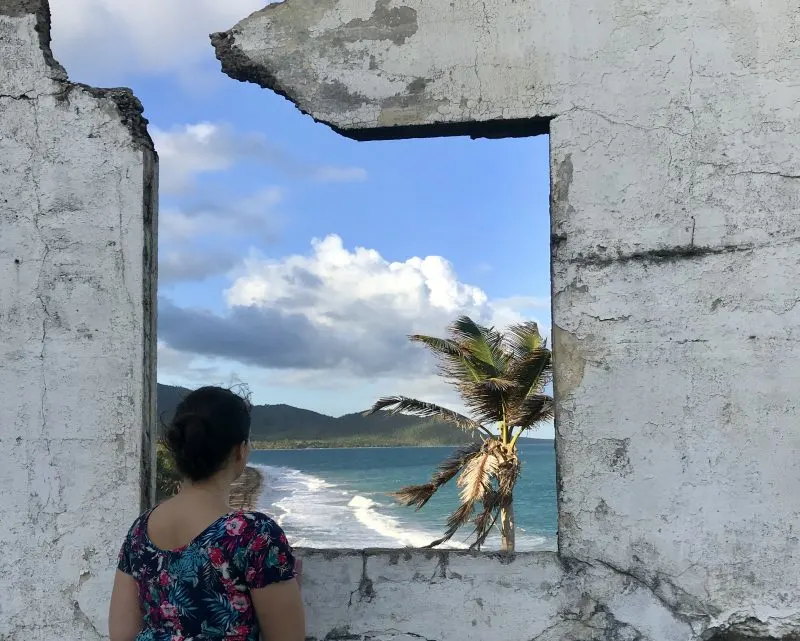 Hurricanes Maria and Irma hit the island in the fall of 2017.
Many buildings sustained damage such that it was no longer profitable for the businesses to remain there, having to incur the cost of rebuilding.
Federal relief funds were slow to trickle down to the people, if at all. A large percentage of the island was without power and it was hard to find even the basics like food or gasoline.
The damage was so bad, and the surrounding press so negative, that people equated Puerto Rico with devastation.
Power has since been restored to the island. Many businesses have rebuilt.
While there was an exodus of locals, new people have moved to the island with the goal of reinvigorating industries like agriculture and the arts.
5 years later, Hurricane Fiona hit the island, in September 2022. This was a Category 1 hurricane.
While there was flooding in certain parts of the island, the majority of the island was minimally affected.
As of September 25, 2022, most major hotels are up and running with electricity restored. I live in Humacao, on the southeast coast of the island, and I have power, internet, and all my plants survived the storm.
It is safe to travel to Puerto Rico after Hurricane Fiona and the island is open for business.
A majority of your planned activities will be unaffected as the regions that sustained flooding and damage are not typically tourist areas.
If you're worried about hurricanes or tropical storms, avoid hurricane season which lasts from June to November. This is the cheapest time to visit, and also the hottest.
Note, I've been here throughout the entirety of hurricane season and it's still sunny and you can do a lot of things. This is only for your personal preference.
There is 5G WiFi on the island. There is also Starlink now, for anyone considering moving to the island.
Your GPS and phone will work here just fine. I recommend using Google Maps over Apple Maps since the latter can be a little wonky.
Does Puerto Rico have COVID-19 Restrictions?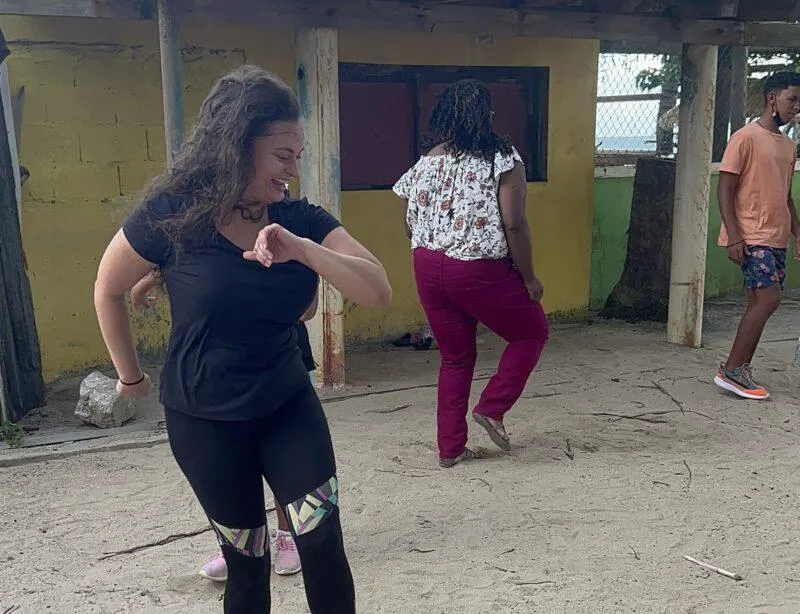 Puerto Rico had strict lockdowns during the pandemic, but much of that is gone now.
US residents do not need proof of a negative COVID or vaccination to enter the island. International travelers do need proof of vaccination, but no test is required.
There are lingering restrictions throughout the island. Walgreens, for instance, still requires masks. So do certain theaters and performance venues.
The government has left it up to the businesses so you may still need proof of vaccination or masks to enter certain restaurants or stores.
For the most part, though, you're free to move about.
Is Puerto Rico Safe for Female Travelers?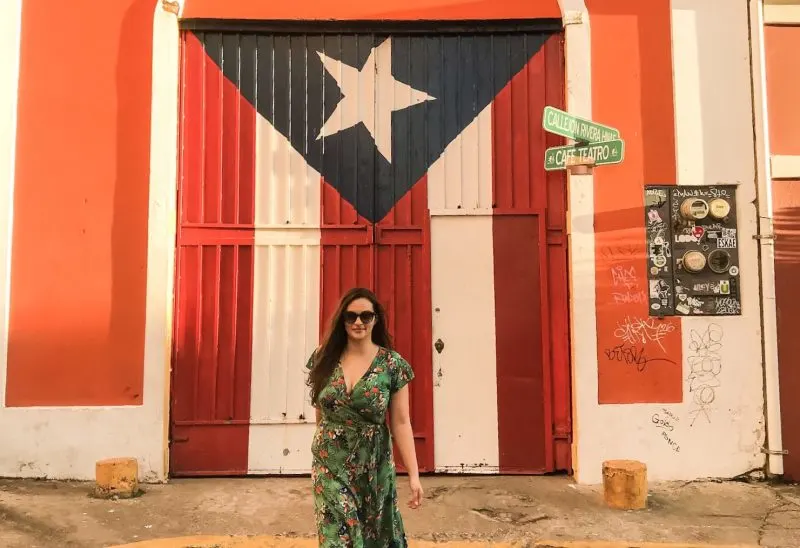 Are you traveling to Puerto Rico solo? Great! There's lots to see and do.
I feel safe traveling in Puerto Rico on my own as a female.
All students learn English in school and everyone speaks it (unless they're so old they've forgotten or they're just messing with you).
That said, making an effort to speak Spanish goes a long way. I recommend learning the basic words like thank you, bathroom, and buen provecho, which means bon appetit. It's courtesy to say to anyone you see eating.
San Juan, the capital, is just like any other major city in the U.S. — you should keep your wits about you, but it's fairly easy to traverse on your own.
Unlike big cities in the US, there is much less racial profiling here (many Puerto Ricans have African roots) and there are rarely mass shootings since gun laws are strict.
Old San Juan is one of the most walkable and safe containers there is, welcoming cruise ships and tourists by the thousands.
If you're in the San Juan metropolitan area, which is where most tourists stay, you'll have all the same amenities as home including Uber Eats, Lyft and a ton of different concerts, events and gyms. These are harder to find elsewhere.
Looking for the State Department Travel Advisory on Puerto Rico?
You won't find one, because it's part of the United States.
It can be harder to travel alone outside of the metro area, simply because you won't find the same conveniences. There are no rideshare services or food delivery.
Public transportation is basically nonexistent. If you're leaving San Juan, you need to rent a car.
I recommend Charlie Car Rental. They're a local company that never has a long wait, is upfront about fees and costs, and has reliable vehicles. Book with them directly instead of using a third party like Kayak or Discover Cars.
There is a culture of machismo on the island, aka male toxicity — I won't deny this. However, this is slowly changing with icons like Bad Bunny wearing female clothing and kissing men in an attempt to normalize it.
As a female, my advice would be to drink responsibly, let someone know where you are and share your location on your phone with a family member, and avoid tagging yourself in places until after you've left.
This is advice I would give to solo travelers no matter where you go.
What is traveling in Puerto Rico like?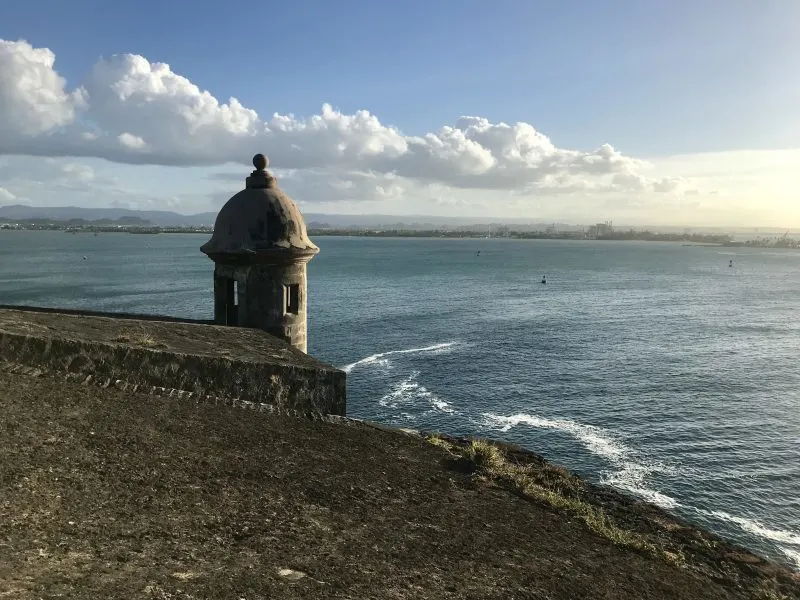 Puerto Rico has U.S. street signs, U.S. law enforcement, U.S. hospitals.
The police don't carry machine guns, something that's always put me on edge about other countries.
People drive on the right side of the road.
You do not need an international driver's license, just your regular driver's license.
There are direct flights on airlines like American, Spirit, Delta, and Frontier.
Puerto Rico has 3 airports but the biggest and the one you're most likely to fly into is SJU, San Juan International Airport.
Note, when you leave you'll need to get an agricultural inspection and sticker of your bag before dropping it off with the gate agent — don't make the mistake of lining up first cause you'll have to make the line twice.
RELATED POST: BEST THINGS TO DO IN PONCE, PUERTO RICO
What are the best neighborhoods to stay in Puerto Rico?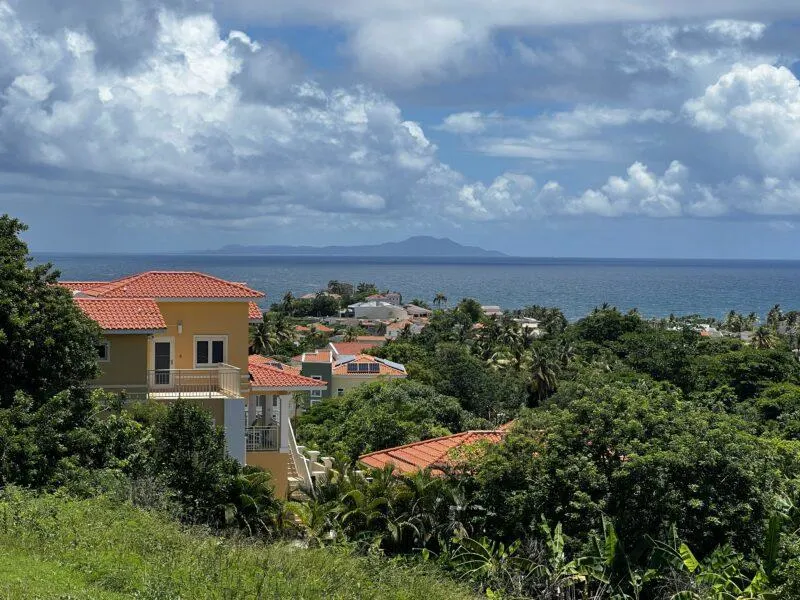 As far as neighborhoods go, certain spots are easier to navigate as a tourist.
The most popular spot is Old San Juan. It is walkable, easy to access, and has everything you need.
Beyond that, there are neighborhoods that are part of the larger metro area like Isla Verde, Condado, and Miramar that are popular.
For beach towns, consider Luquillo on the east coast and Rincon on the west coast. Rincon has a large expat community, vegan friendly restaurants, and the best sunsets on the island.
If you're coming for a family vacation, I recommend Palmas Del Mar in Humacao. This is a luxury resort community with everything you need on the property, from restaurants to boat tour operators.
For a secluded mountain retreat where you can get back to nature and participate in forest bathing, head inland to Utuado.
RELATED POST: INTRODUCING CASA ALTERNAVIDA, PUERTO RICO'S NEWEST WELLNESS RETREAT
What is the most dangerous city in Puerto Rico?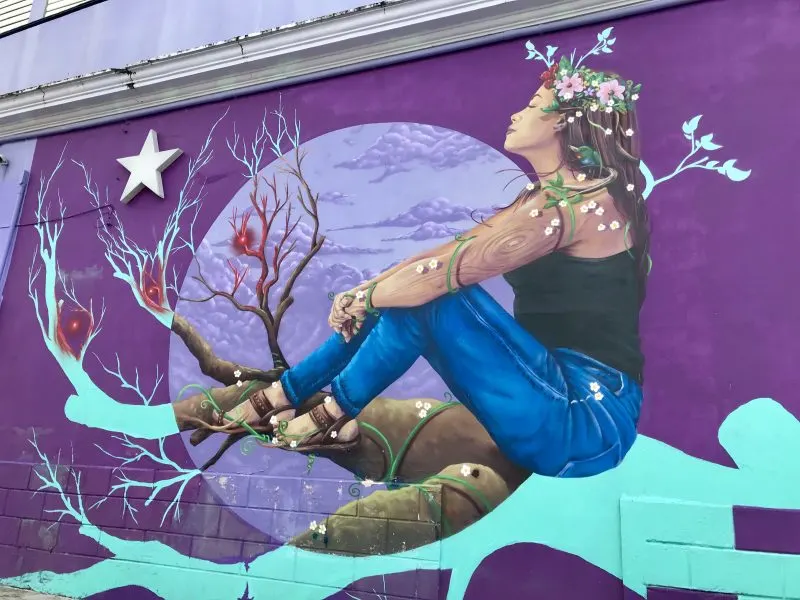 As with any new place, you want to be cautious.
Puerto Rico is safe but it's not without its problems.
There are frequent carjackings. Honda Civics seem to be the most in demand.
Don't leave your valuables in plain sight when you park your car. Be careful driving at night (and in general cause people drive like New Yorkers here).
There's also issues with gangs and drug wars on the island. If you're staying in San Juan I wouldn't suggest going to La Perla at night. For the most part though, this won't involve you.
I also recommend being careful in Santurce at night. There is a large homeless population here and the area is a little rough.
If you're going out in La Placita for dancing, keep your wits about you. Loiza is another neighborhood in which I would recommend you exercise caution at night.
Weed is legal on the island. Tourists can get a tourist prescription valid for 30 days and go to a dispensary.
Unless you're looking for harder stuff you shouldn't be in a situation where you're in the middle of a drug war.
I've lived in the U.S. almost all my life and have yet to have an altercation with a heroine or coke dealer, for instance, despite knowing that they're there.
Occasionally there are protests on the streets, limited to the metro area. They could be protesting anything from politics to power outages. I would avoid these demonstrations.
What are common scams in Puerto Rico?
While scams are not necessarily common, they do exist. Here are some to be aware of:
Taxi scam
When possible, I recommend using rideshare services because you know the price ahead of time. Uber and Lyft can both pick you up from the airport.
Otherwise, when you get in a taxi make sure they turn the meter on. Some of them will try to charge you extra or complain about the distance and say their original quote was wrong.
They may also claim they don't have change if you're paying in cash. In general, I would avoid taxis unless absolutely necessary. I live about an hour from San Juan so if I do need to get to the airport, I would arrange an airport transfer.
There are private cars available, as well as the GO Puerto Rico Shuttle.
"Gringo" prices
The term "gringo" refers to Caucasian people.
In general, the biggest scam on the island is that prices are one rate for locals, and another for tourists.
If you look white and speak English, there's a high chance you'll be overcharged on everything from food to rentals.
To avoid this, research prices ahead of time and make arrangements wherever possible over email or online versus face to face. If you have someone that can translate your communications to Spanish, even better.
I'll also note that you might see "Gringo go home" graffiti all over the metro area. This is an anti-tourist sentiment stirred by resentment over tax incentives and influx of foreign residents. Not everyone is hostile and feels this way, but many do and it can be uncomfortable.
Pickpocket scam
If someone asks to take your picture, help you carry something, or give you directions, be weary of your pockets. Petty theft is common here so don't get too close to strangers.
It doesn't hurt to have a cross body bag or take precautions to avoid losing your belongings. Do not carry too much cash and leave your jewelry and important documents in a safe.
Tour operator scam
There are people who will act like they're tour operators, but really they're getting a commission for taking you somewhere else.
This is why you should reserve your tours and activities ahead of time, versus on the ground.
If you do reserve on the ground, make sure you're going through the hotel or an official site like Airbnb Experiences where you have recourse should anything go wrong.
What is it like to travel around the island?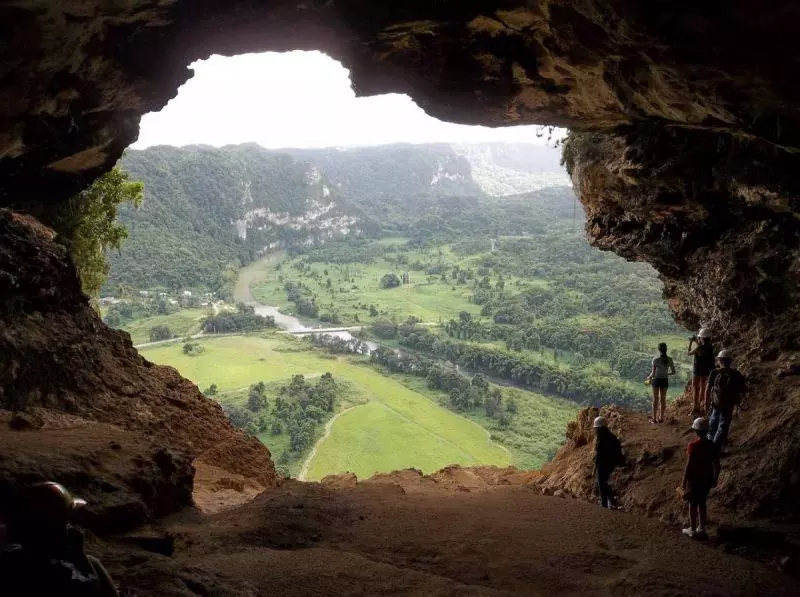 People are surprised when they come to the island at how welcoming and easy it is to visit here.
Tour providers and hotels treat tourists like VIPs because they value your businesses.
The road have massive potholes so you need to be vigilant while you're driving. If you're going outside the metro area, the highways are not well lit up at night.
You can cross the entire island in 3 hours. While the coastline is all shores and beaches, the middle is filled with mountains so you could be going through changes in elevation and windy roads if you go that route.
For that reason, it's usually quicker to drive around the perimeter of the island.
RELATED POST: FUN ROAD TRIP IDEAS FROM SAN JUAN
Is Puerto Rico safe to travel alone?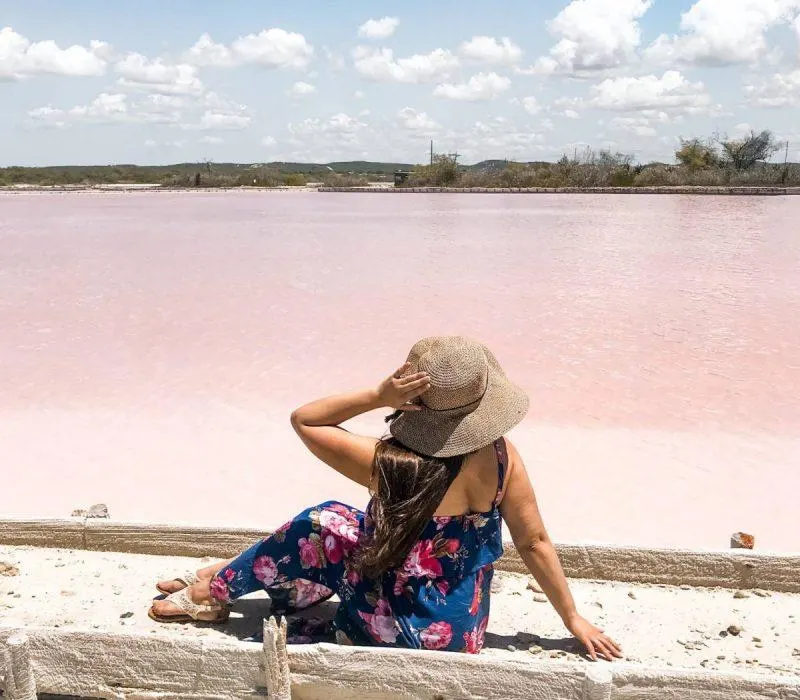 I am constantly traveling the island on my own as a young female and have never felt unsafe. I recommend making use of daylight hours as it's simply easier to travel.
It's daylight from 6am to 6pm approximately, every single day, due to our proximity to the equator.
You might lose phone service if you go into the mountains so make sure you have directions or are connected to an offline GPS.
You can travel anywhere on the island on your own without a tour or guide and will save a ton of money doing so. For instance, the Bacardi Factory is $15 to tour and comes with a free drink.
I've seen tour operators charge $50 or more for the same package.
Word of advice that if you are going to be drinking, I recommend Don Q rum over Bacardi to avoid a headache in the morning.
You can take yourself to sites and attractions easily and many are cheap or free to enter.
It's safe to stop at food tents or trucks along the side of the road.
Depending on the route you're driving you'll see these makeshift kiosks by the side of the road.
People stop, purchase (cash only so make sure you have some on you) and then go on their way. It's a quick interaction and there's nothing to be nervous about. The food is delicious!
If you're going to the beach, hide your valuables.
If you have a friend to watch your stuff then great but if not just make sure you bury anything you do have under a bunch of non-valuable stuff, like clothing, water bottles or other trash.
RELATED POST: FINDING PINK LAKES IN PUERTO RICO
Can you drink the tap water in Puerto Rico?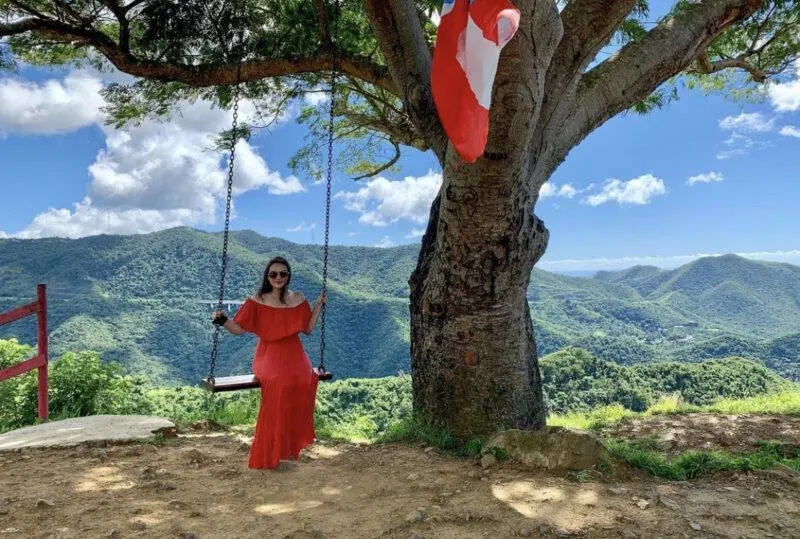 The water is safe to drink and the food is safe to eat. I order tap water all the time without issue.
Again, since it's part of the U.S., this is strictly regulated.
You can order bottled water but I wouldn't advise it, it's terrible for the environment. Many places have done any with plastic straws.
You'll also have a hard time finding plastic bags. Walgreens does everything with brown bags, for instance.
Is it safe to travel to Puerto Rico in 2022?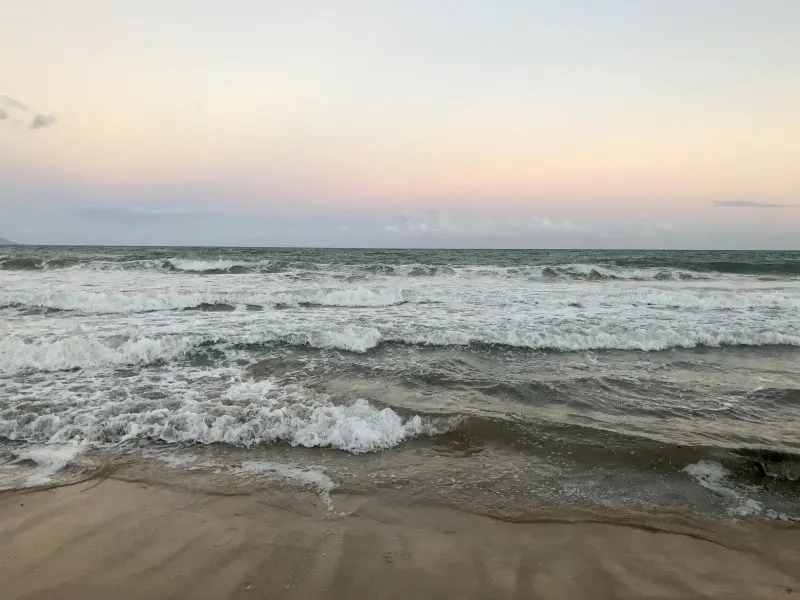 If you're worried about being stuck without electricity in the middle of a shoot-out between two Pablo Escobar-style Puerto Ricans, I can tell you that unless you lead a singular and Bravo TV-worthy life, this will not be your reality.
More than likely, you'll be laying on a warm strip of sand with a pina colada and fried pastry in hand, reapplying sunblock generously because the sun is deceptive and burns even when it's cloudy or you're hiking in the middle of the rainforest (you've been warned!).
Your most dangerous interaction will be with a spider or frog. They're everywhere.
If the frog you encounter is singing something that sounds like "co-qui," that's our official animal!
Say hello and enjoy the sound, you won't hear it anywhere else.
Aside from that, prepare yourself for the deadly combination that is a mofongo right before an afternoon sun shower — you will not be able to get up from whatever hammock you land on. The same applies if you're looking to move and live here.
Is Puerto Rico safe? Yes, yes, 1,000x yes. Please set aside whatever image the media has painted in your mind and come see for yourself.
RELATED POST: RIDE ONE OF THE LONGEST ZIPLINES IN THE WORLD IN PUERTO RICO
Till next time, safe travels!
Liked this post? Pin me below: