Looking for the best things to do in Charleston, WV? Read on for my top picks.
Charleston is the capital of West Virginia and a first stop for many visitors to the state. Offering an ideal blend of history, arts and nature, Charleston makes the perfect long weekend getaway and is a 3-hour drive from East Coast hubs like Pittsburgh, Columbus and Louisville.
I had the opportunity to visit Charleston on my way to Bridge Day in October. It was the perfect fall weather and the landscape was just starting to change colors. If you're looking for mild weather and reduced prices, consider visiting during the shoulder season.
If West Virginia isn't on your radar, it should be! Here are the 12 best things to do in Charleston, WV.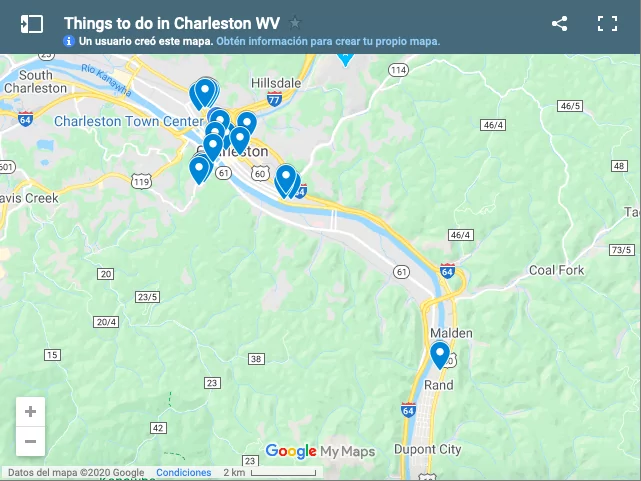 1. Tour the West Virginia Capitol Building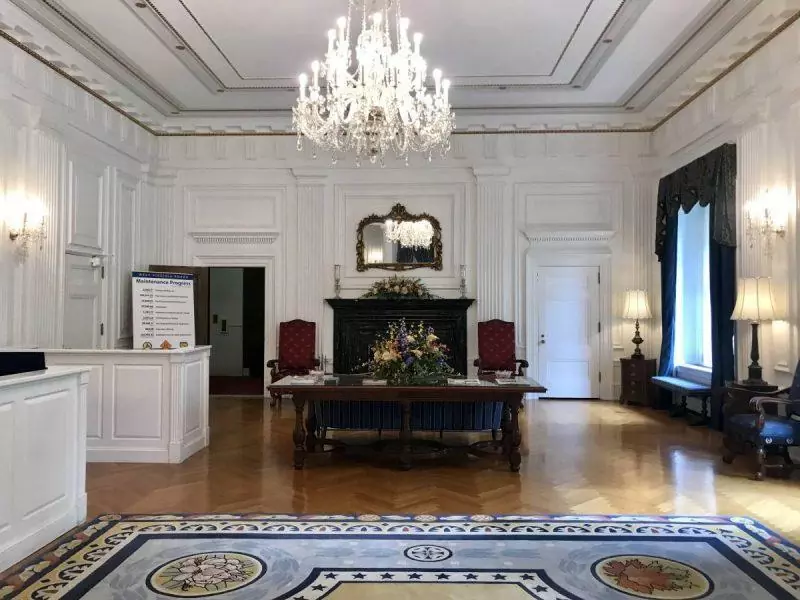 Capitol buildings are a great first stop in any new state because they have free tours and give you a feel for the local culture.
Currently, the West Virginia capitol building is under construction that's due to finish in late 2020. This is a shame because the materials are hiding what is by far the most impressive part of the building — a 293- foot, 23 1/2 karat gold dome.
Tours run every half hour from Monday to Friday with a break from 12pm-1pm for lunch. Make sure to check out the full-size replica of the Liberty Bell out front and a veteran's memorial also on site.
2. Visit the Governor's Mansion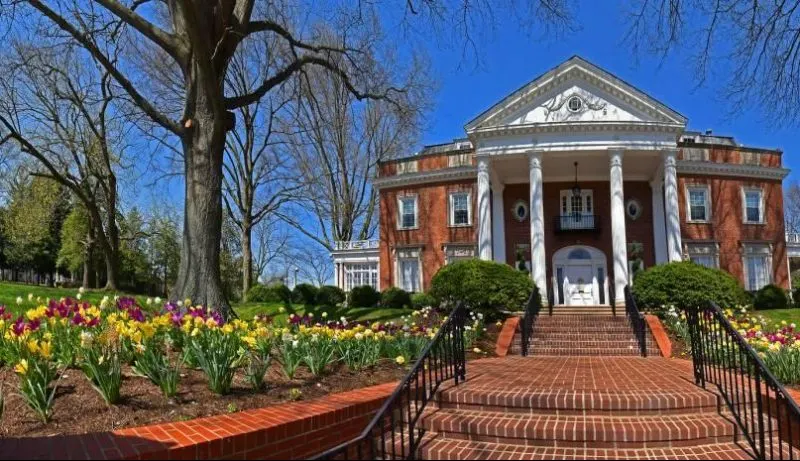 The Governor's Mansion is a short walk from the capitol building and is also free to visit. Reservations are required. The tour takes about 15-30 minutes and takes you through rooms on the main floor since the house is the residence of the current governor.
The property sits on the water so there are some great views. It's also available for rent for special occasions.
3. Stroll the monthly downtown ArtWalk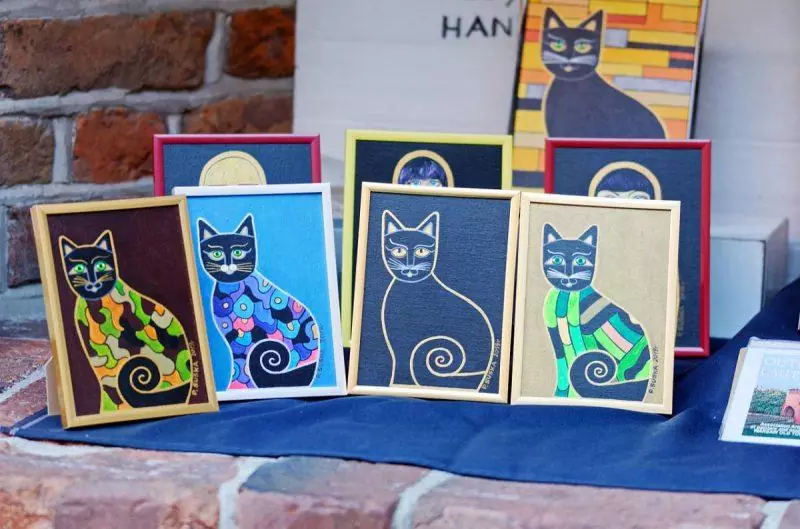 Held the 3rd Thursday of every month from 5pm-8pm, the ArtWalk features local artists and takes place in shops and venues throughout downtown.
Participating locations are along Quarrier, Capitol, Hale, Virginia and Lee Streets. Many of the shops provide free drinks and snacks to entice you to stay a while. Take your time admiring the different vendor displays — you can go in and out of stores as you choose. I went during Halloween so there was also face painting and live music.
You'll find everything from tie-dyed shirts to portraits on sale and credit cards are widely accepted.
4. See the West Virginia State Museum
The West Virginia State Museum is a world-class museum in the basement of the capitol complex. It was recently renovated and has won multiple awards. It's not at all what you would expect and is expertly curated to take you through time and learn the history of the state.
The state's coal mining history and notable characters are well explained. The floors change depending on the materials used during that period, from dirt roads to hardwood floors.
It's free to enter and open Tuesdays to Saturday from 9am to 5pm. Plan to spend about an hour here.
5. Learn about salt at JQD Salt Works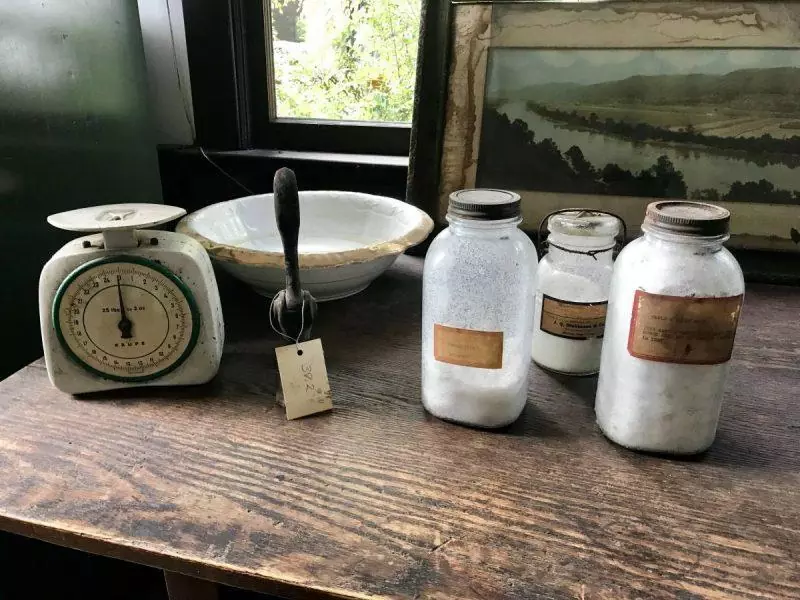 Owned by seventh-generation salt makers, JQD Salt Works is a family business that extracts and sells gourmet salt from a fresh water aquifer underneath the Appalachian mountains.
They produce salt by solar evaporation to have a low environmental footprint and use every aspect of the material. For example, the iron byproducts are used for dyes and the remaining water called "nigari" is used for things like tofu.
You can take a tour of the facility to learn more about the process, taste coarse salt paired with caramel and buy souvenirs on site. They also have subscription boxes where you can get items mailed to you monthly. This is a fu stop for foodies and anyone seeking a unique West Virginia souvenir.
6. Get creative at the Clay Center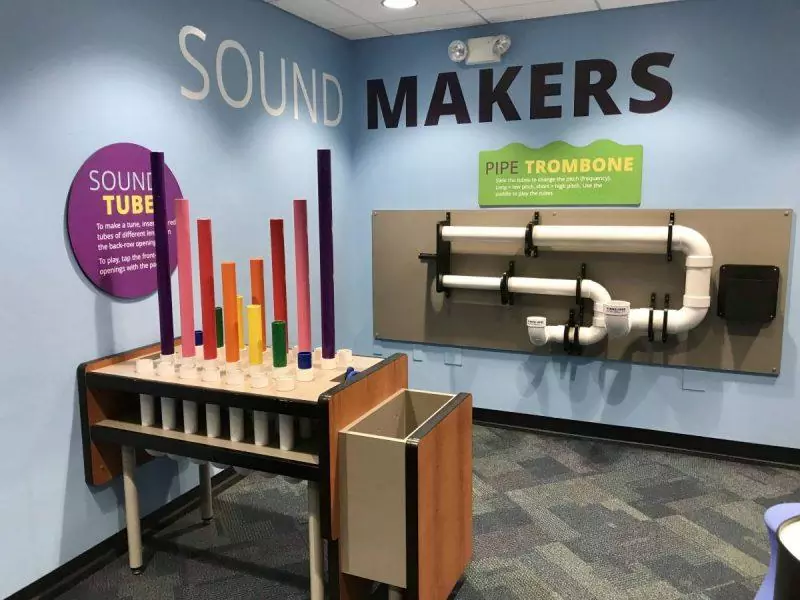 The Clay Center for the Arts & Sciences of West Virginia is a massive complex that is dedicated to promoting performance arts, visual arts and science all under one roof.
It's home to the West Virginia Symphony and the Avampato Discovery Museum, a three-floor museum filled with interactive exhibits.
This is a nice stop for families. Even as an adult I found the different sections entertaining, explaining everything from West Virginia's waterways to the science behind laser light shows. They also have special exhibits, a planetarium and large-screen theatre presentations.
7. Stop by the Capitol Market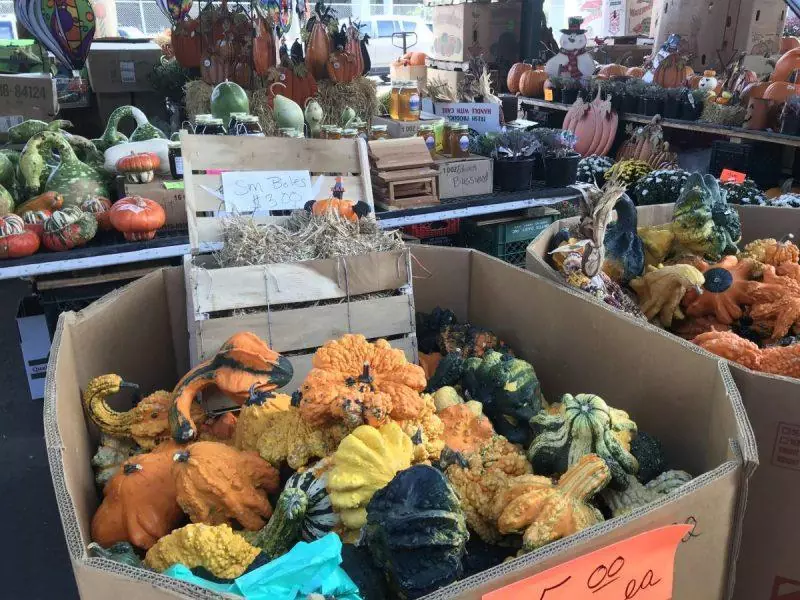 This year-round market is found in an old train station and features fresh produce and local vendors. You can buy ready to eat items like sushi or baked goods. You can also come here to get unique items for your next meal, like fresh seafood or ramps, a type of onion native to West Virginia that tastes like garlic and is available seasonally.
This is a 501(3)(c) organization so if you like the spot and want to support it you can make a tax-deductible donation on their website.
8. Check out Charleston's local eats
Are you hungry? Don't worry, eating is one of the best things to do in Charleston, WV. I arrived in the late afternoon and started off with dinner at South Hills Market and Cafe ("The Market"), a fine dining establishment with hearty dishes like pork shank and curried cauliflower steak.
If you're in the downtown area, the Tidewater Grill is another great choice for dinner and is the city's premiere seafood restaurant. Don't be fooled by its location in a shopping mall — you will eat very well here.
Looking for a cup of coffee or quick breakfast in the morning? Mea Cuppa has the cutest 70's decor and delicious frittatas to complement their extensive selection of small batch roasted coffee.
Those with a sweet tooth will want to head to Caffe Romeo and Sarah's Bakery for gelato and pastries, respectively. If you're looking for a well crafted cocktail to accompany your meal, you can't go wrong at Bridge Road Bistro.
Finally, be on the lookout for Charleston Restaurant Week, taking place at the end of January.
9. Hunt for street art
Charleston has some fun street art that's gone up in recent years, particularly in the downtown area. You can find massive murals like the one pictured above, titled "West Side Wonder," right in the downtown area. Check out the intersection of Washington Street W. and Tennessee Avenue.
When I visited they also had interactive chalk art allowing you to insert yourself into the scene with images of parachutes or angel wings. There's a streetcar mural in an alley off Quarrier Street, between Capitol and Hale streets.
Another hot spot for street art is the underpass of I-64, part of a project titled the "Gallery 64 Pier Murals" to paint 6 support piers for the I-64 interstate.
10. Go shopping
There are several cute shopping areas in Charleston. Bridge Road Shops can keep you occupied for a few hours. Make sure to stop by Ooh La Lucy, a mobile women's clothing shop, and Geraniums Boutique.
The West Side of Charleston also has the Elk City Shops like Elk City Records, a store with a massive vinyl record collection and Kin Ship Goods, featuring a unique collection of clothing and books.
Don't miss The Purple Moon, a mid-century modern antique shop featuring an impressive assortment of Blenko glass. There's also Base Camp Printing where you can get a print of the city's beloved local celebrity — Jennifer Garner.
11. Catch a show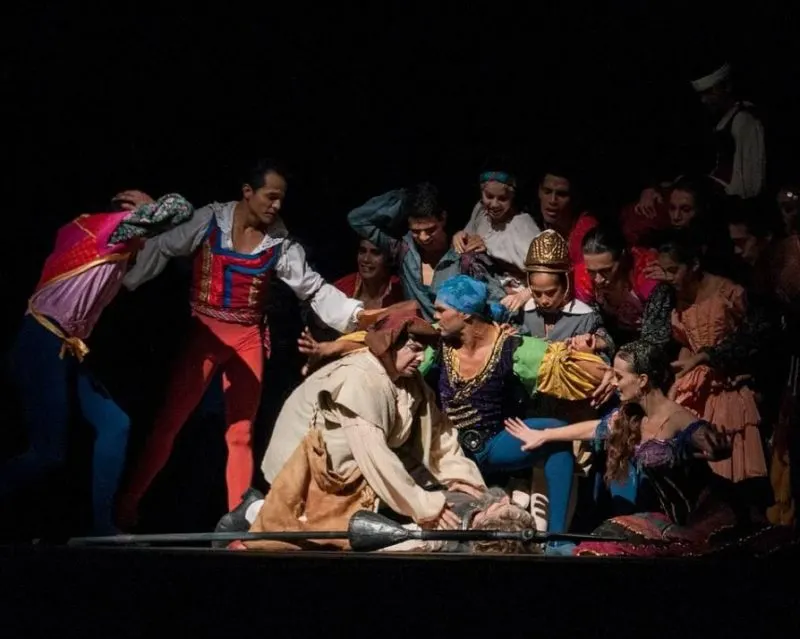 If you're looking for something fun to do at night, the Charleston Light Opera Guild is the city's premiere performing arts group and puts on shows year-round at different venues depending on the season.
You can also check out Haddad Riverfront Park for special events like free concerts every Friday from Memorial Day weekend until Labor Day.
12. Hike Sunrise Carriage Trail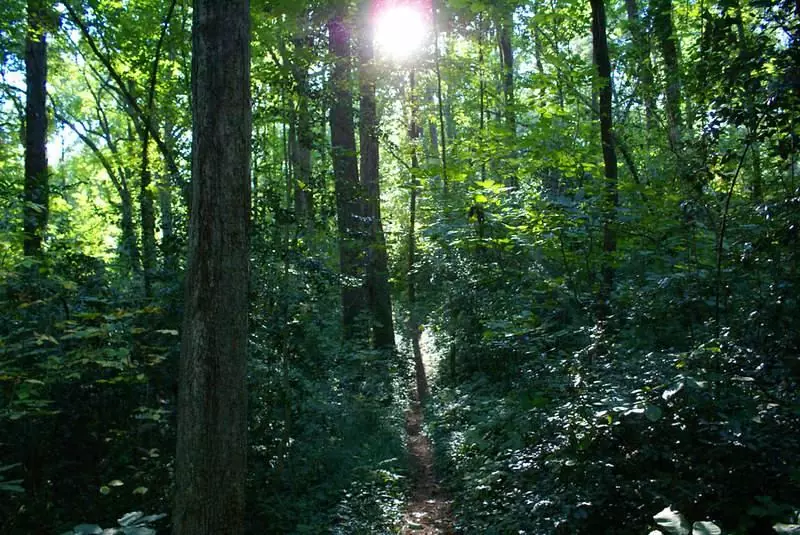 This is a 1.4 mile trail close to downtown. Dogs are allowed on leashes and the trail is a favorite for the scenery and well maintained gravel path. Expect to find plenty of other people on the weekends or on a nice day.
There's a place at the top that overlooks Charleston and historic monuments and statues along the way.
These are just some of the best things to do in Charleston, WV. This capital city has much to offer and is a must-see stop if you're heading to the Mountain State.
RELATED POST: THE ULTIMATE GUIDE TO BRIDGE DAY WEST VIRGINIA
Till next time, safe travels!
*I was a guest of the West Virginia and Charleston tourism boards on this trip. All opinions are my own.
Liked this post? Pin me below: