So you want to know the best things to do in Culebra, Puerto Rico? Read on for my top picks.
Culebra is a small island in the Caribbean located 17 miles east of Puerto Rico.
Much like Vieques, a sister island located 9 miles away, Culebra is part of Puerto Rico and belongs to the larger archipelago.
The island itself is tiny, spanning just 10 square miles, but it holds unspoiled pieces of paradise for anyone willing venture over to its shores.
I live in Puerto Rico and visit Culebra regularly. Here's everything you need to know before you go!
RELATED POST: VISITING THE BIOBAY IN VIEQUES, PUERTO RICO
How to get to Culebra, Puerto Rico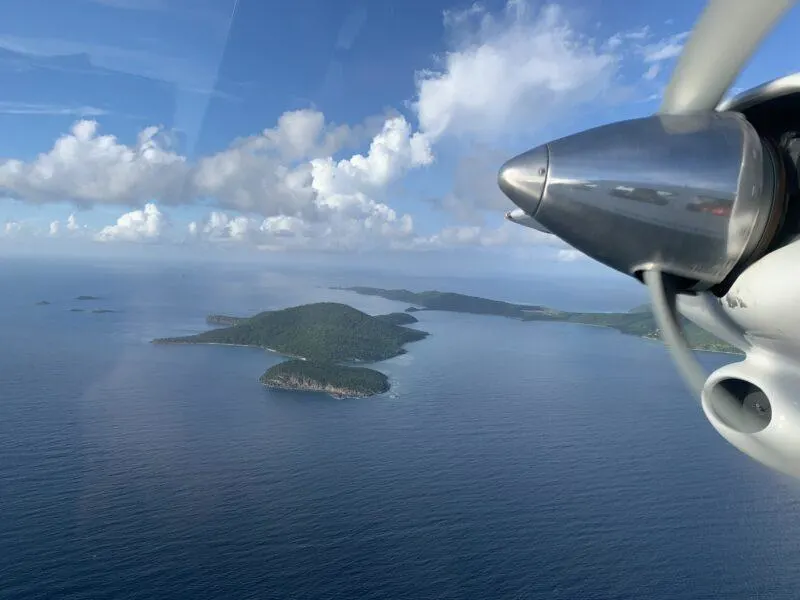 There are three ways to get to Culebra, Puerto Rico — by ferry, plane or private boat charter.
The ferry departs from Ceiba at the Roosevelt Roads Waterfront. This is the most affordable option with adult tickets costing just $2.25, however it is the least reliable.
Departures from Puerto Rico to Ceiba leave 3 times a day at 6am, 9am and 2:30-3pm. It is recommended you aim for the earliest ferry possible to increase your chances of getting on a boat. Often, routes are cancelled, full or priority is given to island residents.
The ferry ride takes 45 minutes total. I strongly recommend you make a reservation ahead of time. You can also reserve your return ticket, with routes leaving at 7am, 11am and 4pm.
Planes to Culebra leave from San Juan or Ceiba and are small propeller planes with the capacity to sit 4-8 people. I flew with Air Flamenco from Ceiba and it was a smooth ride.
Notably, my bag was 17 pounds overweight so I paid $17 instead of a $30 flat fee for luggage. I recommend you wait to purchase extra baggage allocations and pay at the airport when you arrive in case the per pound rate is more affordable.
The plane ride itself takes 10-15 minutes and is very scenic. Depending on the weather, it can be bumpy. This is still an affordable option with tickets ranging from $50-$100 each way depending on the day and demand.
Your final option for getting to Culebra is to charter a boat or water taxi. Normally, they depart from Fajardo or Humacao and have a minimum passenger requirement. Prices can reach 4 figures or more.
RELATED POST: CASA ALTERNAVIDA, A TRANSFORMATIONAL RETREAT IN PUERTO RICO
How to get around Culebra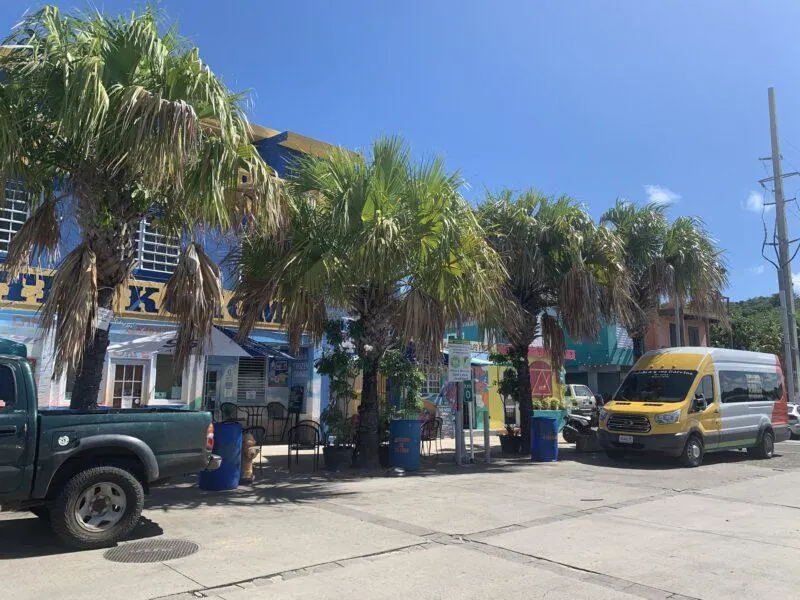 While the main part of the island is technically small enough to walk, I recommend you get a car or a golf cart to be able to reach the different beaches and more remote locations.
Because of the bumpy roads and need for navigation at times, Jeeps are popular. I went with Carlos Jeep Rental. They have a stand at the airport so you can pick up your rental when you arrive.
Your other option is Jerry's Jeep Rental. Note, you will not be able to rent a sedan — only a truck, SUV, golf cart or Jeep.
RELATED POST: 23 AWESOME ROAD TRIPS FROM SAN JUAN, PUERTO RICO
Where to stay in Culebra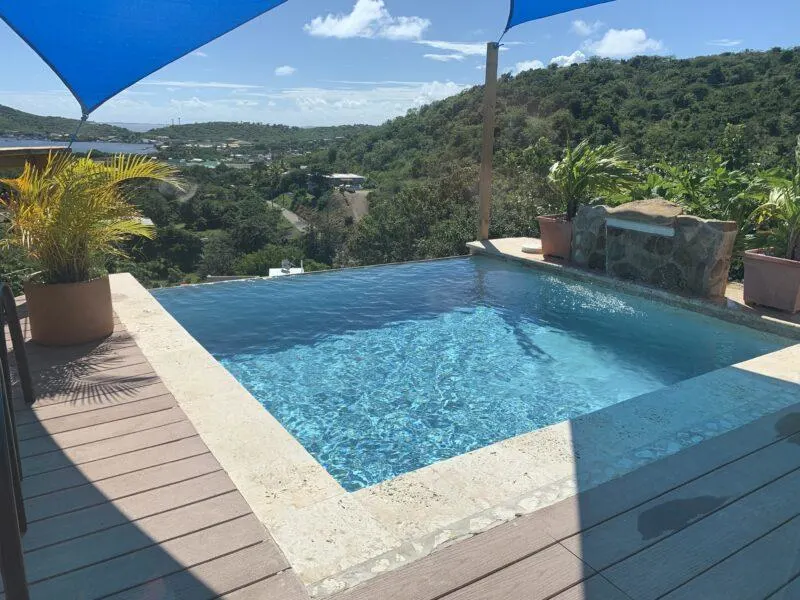 I stayed at the Casa Maya Hilltop, an AirBnB rental, and it was gorgeous. The natural infinity pool has views of the mountains and ocean. It's a perfect escape for two.
There are other rooms on the property as well that cost less but don't have the same balcony set-up.
Other lodging options include Club Seaborne, El Navagante de Culebra and Oceania Villas. Price start at $150/night.
On a budget? Check out the Palmetto Guesthouse for rooms at under $100/night.
RELATED POST: A REVIEW OF EL YUNQUE VIEW TREEHOUSE IN PUERTO RICO
Where to eat in Culebra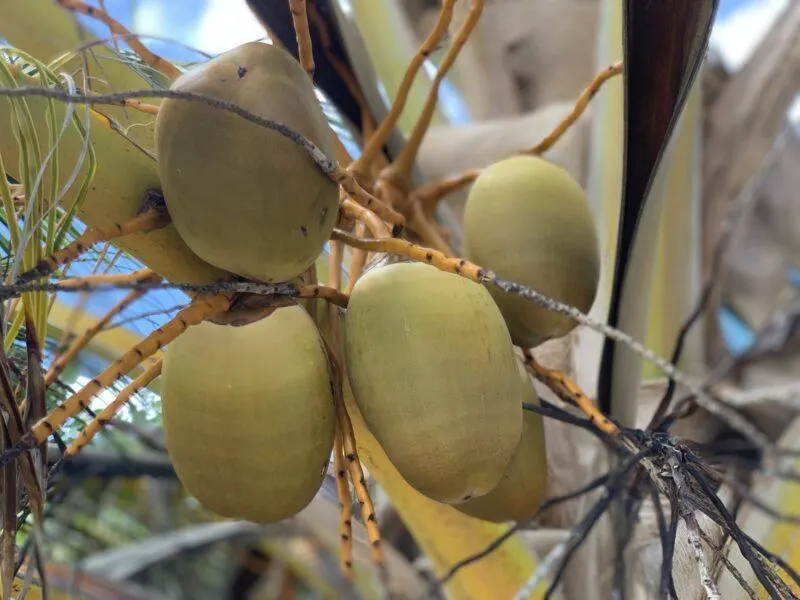 Dining options in Culebra are limited and since the pandemic many places have closed down. Places that remain include:
Heather's Pizza – right by the port, close at 6pm and orders need to be in by 5pm
Cafeteria Sanquel – for a quick breakfast or lunch, have sandwiches and omelettes
Culebra Coffee – Closed from 1pm-3pm and only open certain days
Caracoles – fancy seafood restaurant, open on weekends
Moncho's BBQ – open for lunch
Food trucks – there are two on the island; one is for desserts and the other has food at night when other places have closed (on the road on the way to Zona Beach, red food truck, can't miss it.
Note, El Eden is permanently closed, as well as some other locations.
If you're staying somewhere with a kitchen, I recommend you stock up on supplies to make breakfast, and snacks for if you're hungry at night when everything is closed.
Maya's and Costa del Sol are two supermarkets you can go to. They also sell liquor.
Things to do in Culebra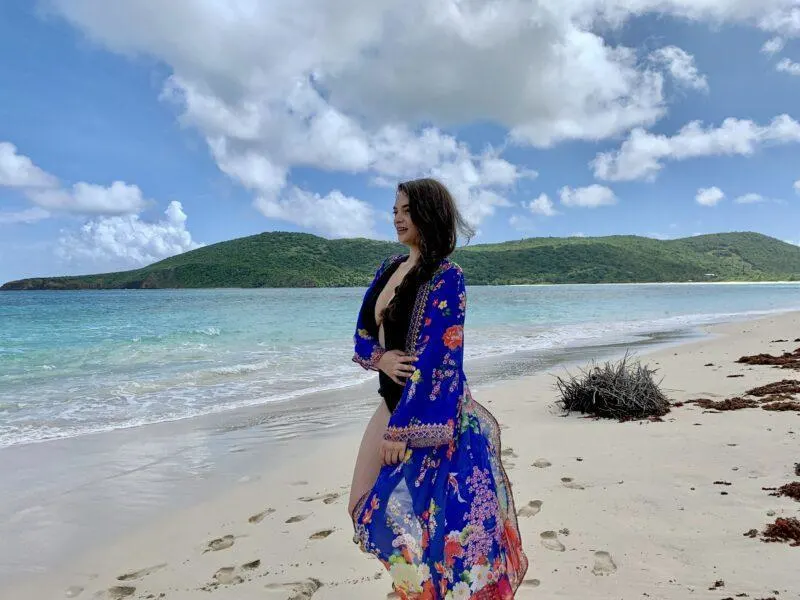 Culebra is a sleepy island without much nightlife so I recommend you load your day with nature activities.
You can't miss the famous Flamenco Beach, named one of the top 10 beaches in the world. It's there that you'll find painted abandoned military tanks.
You'll find an abundance of wildlife in the water, making Culebra the perfect place for diving and underwater exploration.
Other popular beaches include Tamarindo Beach for snorkeling and Zoni Beach for sea turtle nesting.
If you want an even more secluded experience you can take a boat to Culebrita, a smaller island just off the coast. Here you'll also find a lighthouse.
There's a Museum of History open Fridays, Saturdays and Sundays. Here you can learn about the military occupation of the island.
Additionally, there's the Culebra Public Library (closed Wednesdays and Sundays) with limited hours that has a makeshift movie room set up in shipping where you can watch a film in a reclining seat.
Don't forget to look out for Hector the Protector, a sculpture near the ferry port built from recycled materials that depicts a man holding out a lantern to show anything bad coming that Culebra is an island which should be spared.
These are a few of the best things to do in Culebra. If you're going, prepare to take it slow.
Till next time, safe travels!
RELATED POST: IS PUERTO RICO SAFE?
Liked this post? Pin me below.