Are you looking to take a trip to Radhošť Mountain in the Czech Republic? Here's everything you need to know before you go!
So you're heading to Radhošť? Well you're in for a treat.
When most people visit the Czech Republic they head straight to Prague, the nation's capital city.
While Prague is stunning and well worth a visit, there are rural areas outside of the main city that are equally, if not more worthwhile, depending on the experience you're seeking.
Budget travelers will love how affordable everything is outside of Prague and nature lovers will flip over the wide open spaces and fresh country air. History buffs will appreciate the abundance of ancient artifacts and stories.
Visitors to Radhošť can enjoy all three lures, finding an affordable getaway that allows them to delve into nature and learn more about the Czech culture.
In 1955, Radhošť was declared a national nature reserve. It's perfect for those looking to unplug and makes an easy day trip from nearby cities like Ostrava or Brno.
Here's how you can plan your visit.
RELATED POST: HOW TO SPEND ONE DAY IN PRAGUE
Climbing Radhošť Mountain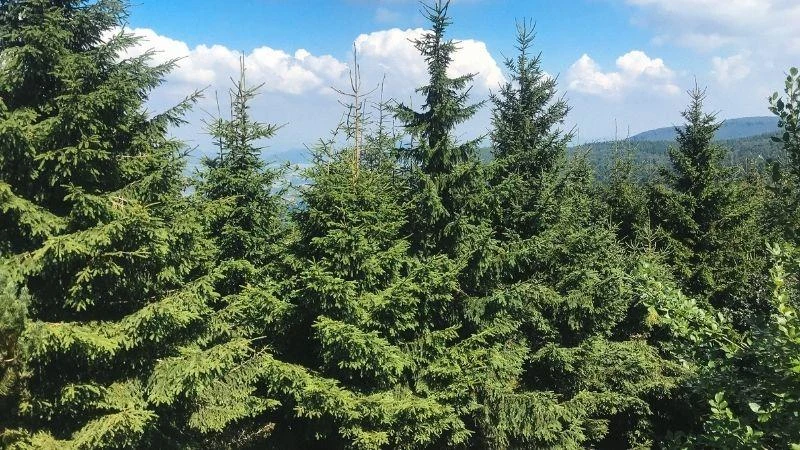 Views for days are what await you at the top of Radhošť Mountain, including peaks of the Beskydy Mountains, Jeseniky Mountains, the High Tatras Mountains and even the alpine peak of Schneeberg.
Don't let the roundup of mountain ranges intimidate you — it's an easy climb that is suitable for all fitness levels and can be taken at your own pace. It's 1,129 meters (3,700 feet) above sea level so you shouldn't have any difficulties with altitude sickness.
The path is well worn and often frequented so you'll see others along the trail. There are no restrooms so it's recommended you use the facilities before you embark on the trail. You will need to take a lift to get to the start of the trail and begin your hike.
Bring snacks and water with you before you go — there are shops available at the start of the trail for you to stock up on local favorites.
Radhošť Mountain Chapel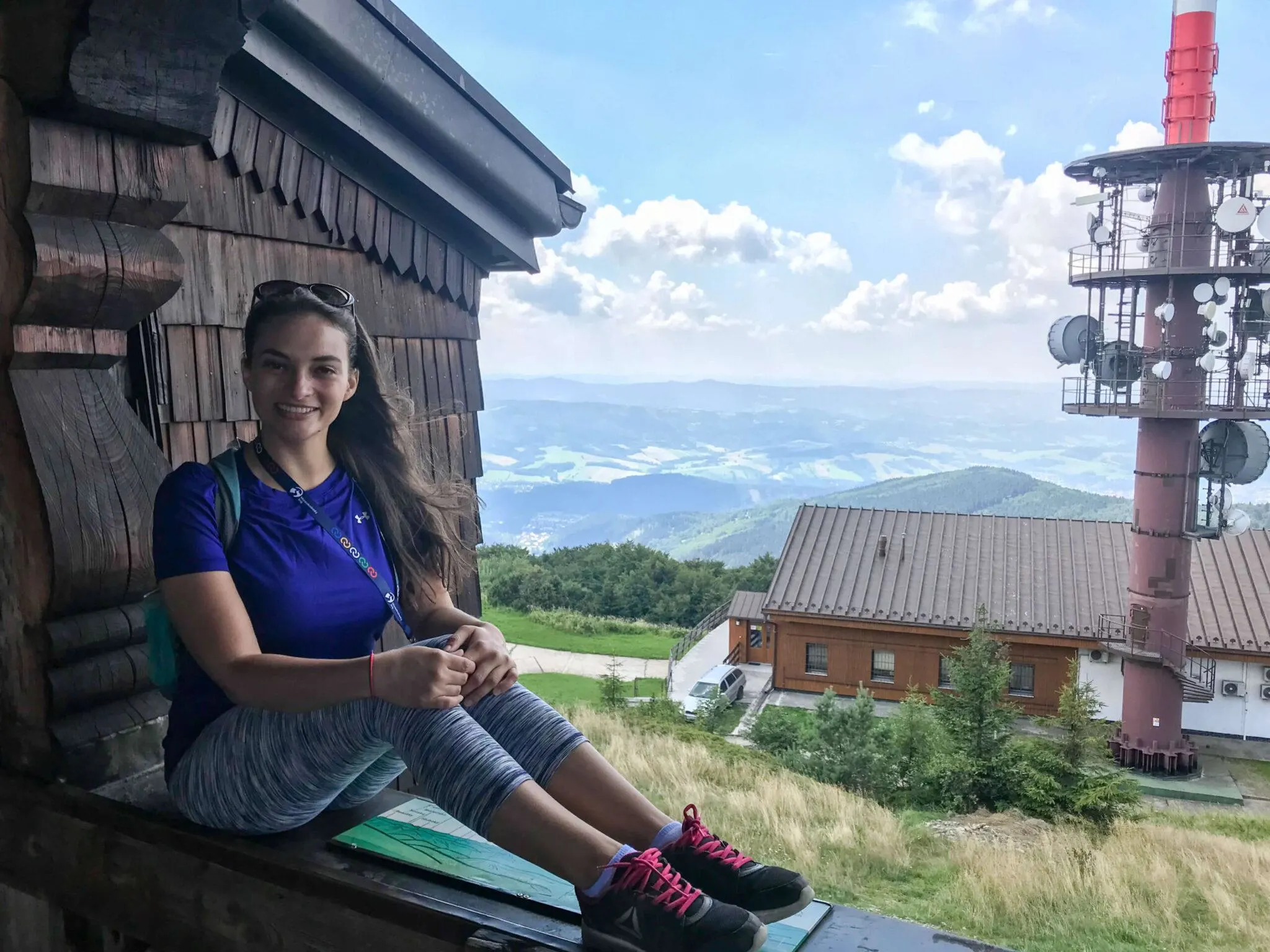 At the top of the mountain you'll find a stunning wooden chapel dating back to the late nineteenth century (1896-1898) called the Chapel of Cyril and Methodius. It is the highest church above sea level in the country.
A statue of both saints greets visitors upon arrival, credited to sculptor Albín Polášek in 1931. There's also a cross that was erected in 1805.
Once inside, you'll find a large, working church bell. If you ask nicely you'll be able to ring the bell yourself. Disclaimer — it's much heavier than it looks!
You'll also see a bronze plaque that commemorates the visit of President T. G. Masaryk on June 23, 1928.
If you choose, climb up to the second floor of the church for a small fee (<$1) to get better views and a more comprehensive tour of the building. There is an attendant on site to answer any questions you have.
Radegast Legend
Prior to the arrival of missionaries, Radhost was an important Pagan site. It was thought to serve as a natural observatory point, providing crucial information about the sun and harvest cycles to the ancient Slavs.
Erection of the cross at the church was almost impeded by Pagan worshippers. Today, remnants of their faith can be found throughout, most notably in the large stone statue of a god called Radegast.
Radegast is the god of many things, chief among them war, victory, fertility, abundance and hospitality. Today, he is most commonly known as the face of Radegast beer.
The mountain itself has many tunnels and corridors, with sandstone caves spanning hundreds of meters. Legend has it that temples for Radegast still exist within these caves and corridors.
Know before you go
The mountain experiences all four seasons so if you're going to hike, the best time to do so would be in the shoulder seasons to have mild weather.
There is very little shade on the trail so wear sunscreen.
You can choose to stay the night if you want to take things at a slower pace. The Hotel Radegast comes highly recommended.
It is one of the original folk buildings built on the mountain in the 1930's and is dripping old-world charm.
You'll find sit-down restaurants close to the entrance if you're looking for a proper meal after your hike or just want to toast to a day well spent with a Radegast beer.
Since Radhost borders Poland, you'll find Polish dishes and influences on the cuisine offered.
For the last 60 years, there has been an annual pilgrimage held July 5th and 6th to celebrate Cyril and Methodius. Several thousand people take part in the festivities. It's important to take note these dates in case you want to join in on the celebrations or avoid the crowds altogether.
If you're planning a 2021 trip, consider the Czech Republic. With untouched nature and wide open spaces, it's the perfect place to ease back into adventuring.
RELATED POST: 12 BEST THINGS TO DO IN THE HRADEC KRALOVE, CZ
Till next time, safe travels!