Need a reason to visit the HK Region of the Czech Republic? I'll give you 12 of them. Who knew that less than 2 hours from Prague you could do things like see endangered white rhinos while on safari or roam colorful European streets all to yourself?
You can get from Prague to Hradec Kralove, the HK region's capital and namesake city, by bus. It's roughly an hour and a half and less than $10 away. You can also rent a car and drive yourself. For the most part, roads are well paved and there's plenty of parking space. Driving is a better option if you're looking to leave the city and venture out into nature.
RELATED POST: HOW TO SPEND 24 HOURS IN PRAGUE, CZECH REPUBLIC
There's a strong emphasis on health and fitness in the Czech Republic with no shortage of mountains, hiking, climbing options and outdoor parks for families and solo travelers. There are also interactive architectural features like canopy walkways, treehouses and toboggans meant to foster simultaneous learning and play.
Not only is the HK region beautiful, it's affordable! That's right folks, this is one place that has not become overly crowded with tourists yet, so you can still buy food, admission to activities and even craft beer for a fraction of the price of what you'd pay in Prague.
If you want to experience the great outdoors and explore a different side of Czechia on a day trip (or 2!) from Praha, these must-see stops in the HK Region are worth adding to your list.
1.Wakeboarding at Cable Wake Park Hradec Králové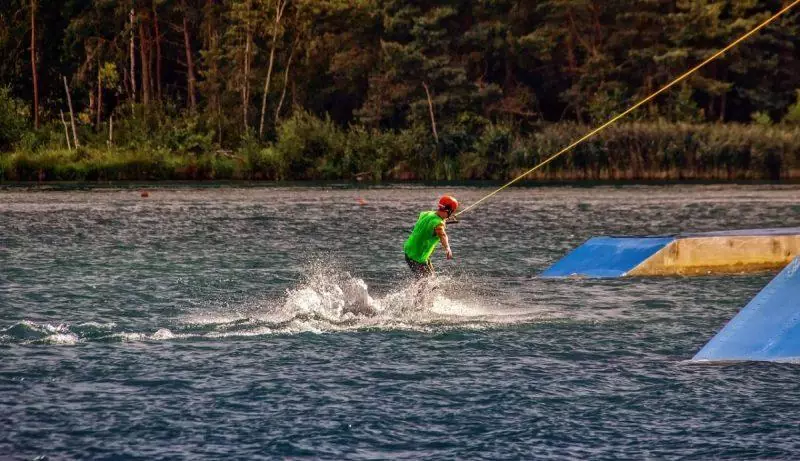 Wakeboarding is one activity that I never pictured would be available in the middle of the Czech Republic, but it turns out there are multiple wakeboarding locations, with a crowd favorite being Cable Wake Park in Hradec Králové. Highlights include the bar (serving spirits in case you need a little liquid courage before you go), friendly staff and atmosphere and easy rental of equipment on-site.
This park features automatic, remote-controlled lines (no boat needed)If you're a beginner, you're taken to a more basic trail without obstacles where the goal will be to go out and back two times. This is easier said than done, and posture and reflexes will play a role in your ability to stand on the board. You can signal to the line operator at any time if you need to come back.
It's all monitored and generally safe, just pay attention to the instructions and make sure you're up for the physical challenge, particularly of your upper body strength. A bathing suit is the recommended attire and is worn under the life vest.
2.
Ski Center Říčky in the Eagle Mountains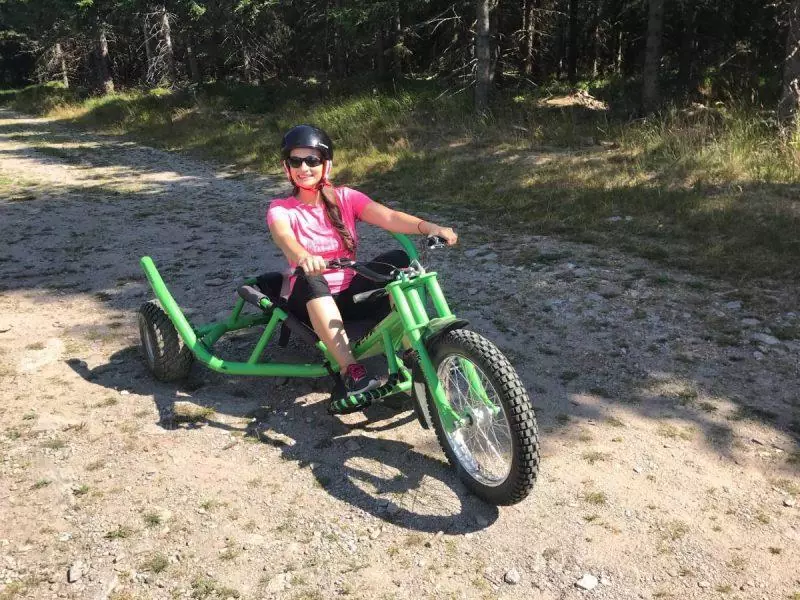 I loved Ski Center Říčky in the Eagle Mountains because they had options for thrill seekers. budding adventurers and families alike. They have everything you need on site, from helmets to protective eye gear. I am an active person generally but was nervous about having to balance my way down the mountain on a bike with rocks and unexpected turns, so this mountain tricycle was perfect alternative for me.
What I liked most about the tricycle was that it was easy to control since you were firmly rooted to the ground. Even though it was a bumpy ride, you could slow down and enjoy the scenery by squeezing the breaks as much or as little as you wanted, even coming to a complete stop. I went down the mountain twice before stopping for lunch at the cafe.
In the winter, this place is known for its skiing. You have the option of skiing at night or buying a multi-day pass. If you're looking for pristine mountain scenery with a dose of adventure, this is one stop you can't miss.
3. Adrspach-Teplice Rock Town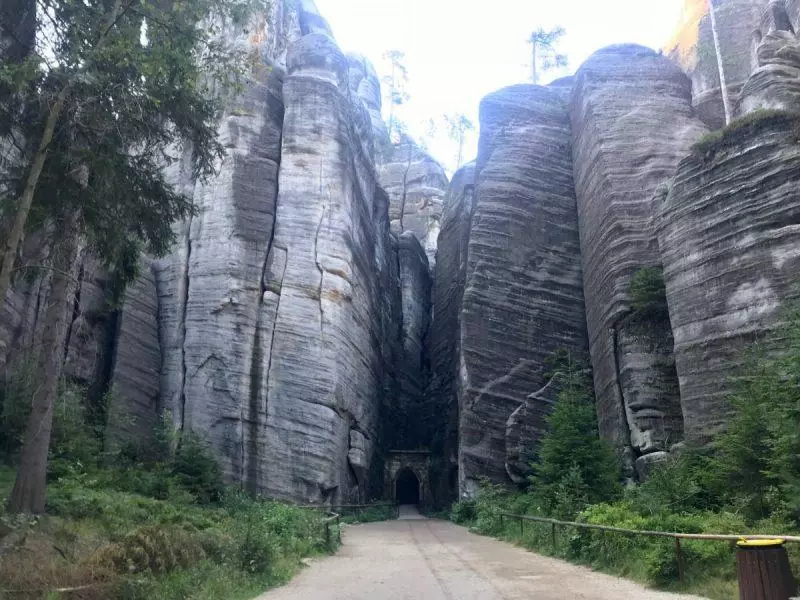 This park was one of the highlights of my trip and consisted of impressive sandstone structures that have been carved over time and given different names and identities. The most famous structure is "The Lovers," which looks like two lovers embracing. Portions of "The Chronicles of Narnia" were also filmed here. There are marked walking trails and you can leisurely stroll the park in around 3 hours. There are some stairs which are steep but you can take your time.
The park get crowded, so get there early. Also, don't be surprised if you see some nude swimming, it's common. Depending on the time of year, there are also hidden waterfalls to be discovered. I went in July in the middle of a heat wave so unfortunately they had dried up but those visiting during the shoulder months should have better lunch. There are some narrow crevices you have to squeeze through to get between the rocks so be aware if you have a phobia of tight spaces.
This park is a must see and is one of the most visited attractions in the Czech Republic.
RELATED POST: VISIT GORGE DU VERDON IN THE SOUTH OF FRANCE
4. The Krkonoše Tree Top Trail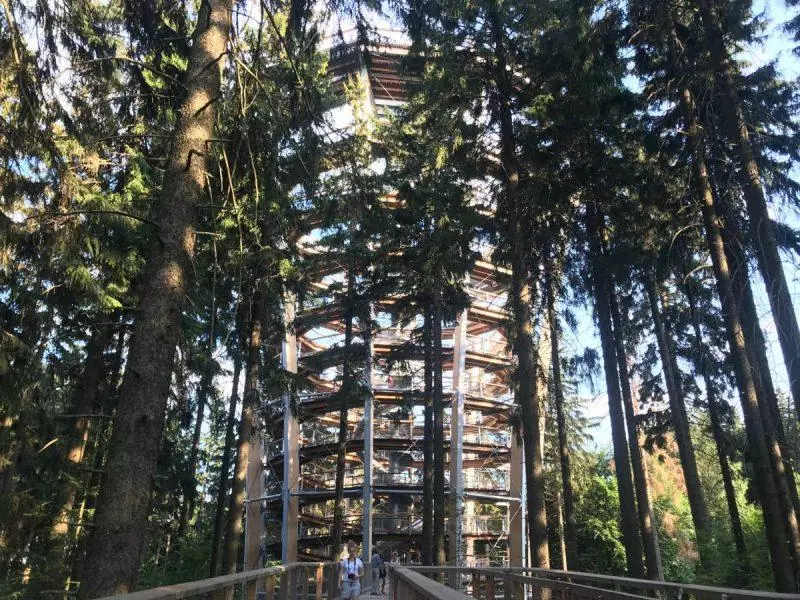 The Krkonoše Tree Top Trail is every bit as innovate as it looks from its design. Not only are you encouraged to get your exercise on the circular loop sequence up to the top, you can stop along the way to catch your breath, see the treetops and learn facts in different stations set up to educate guests about the local geology. The trail is a over 1300 meters long and has a height of 45 meters. You can also enjoy a learning center underground that consists of an intricate tree root system.
There are two unexpected surprised about this trail. The first is the toboggan that you can take to get back down once you reach the top. It looks like a magic carpet of sorts, and is fun for adults or children. The second surprise is the trubičky, a chocolate wafer you can get from the park as a treat for your hiking efforts.
5. Safari Park at Dvur Kralove Zoo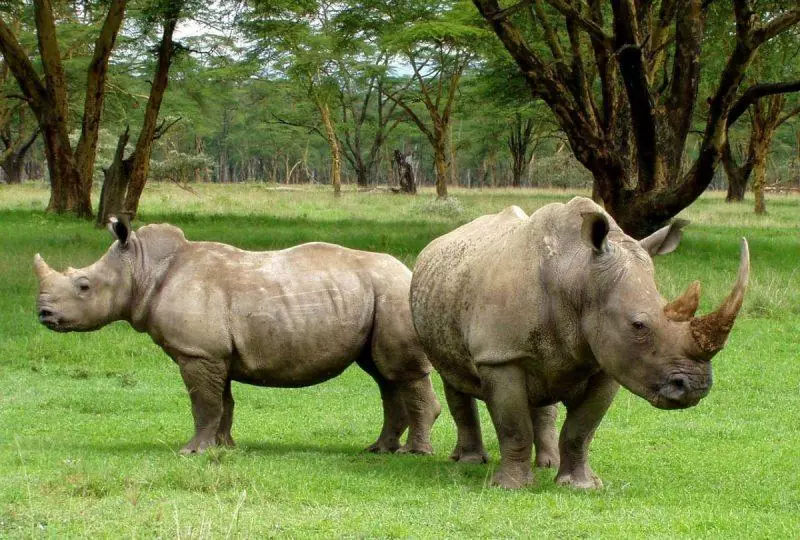 The Dvur Kralove Zoo is the only place where endangered white rhinos have ever been bred, with the last calf being born in 2000. They are the second largest zoo in the country and are considered a leading organization in conservation efforts.
You can go on an off-road safari here, spotting some of the "Big 5" from the comfort of your jeep and enjoying an authentic Kenyan meal afterwards. There are also guided tours available daily to learn more about the zoo's many initiatives.
6. Castle Potštejen (and Chateau Potštejn)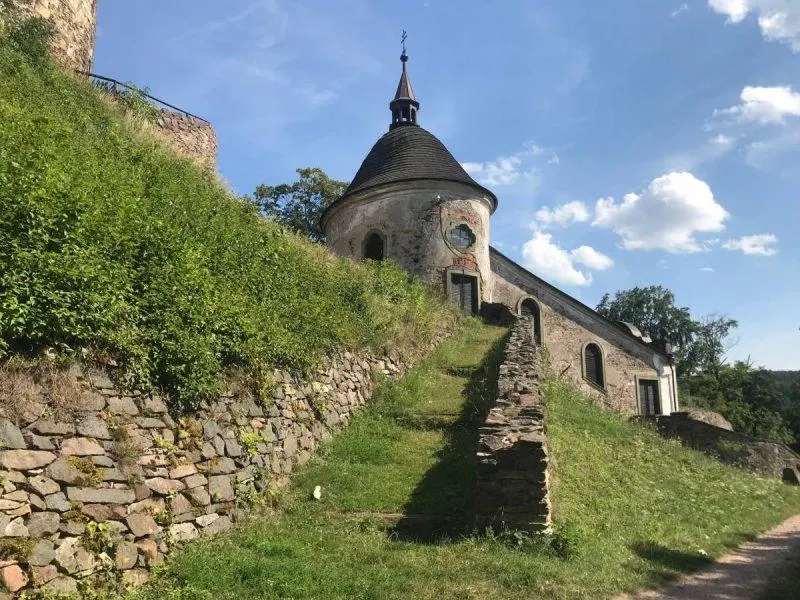 Located on the top of a hill, Castle Potstejn is a great stop for history lovers. It used to be one of the biggest castles in the Czech Republic and is rumored to contain hidden treasure. One owner, Count Harbuval de Chamare, was obsessed with uncovering it and completely destroyed the castle grounds in his efforts to dig it up. The treasure was never found and today the ruins are to the public.
If you're deterred by the hike to reach the castle, visit Chateau Potstejn instead. It's located at the foot of the village and features antiques, fully reconstructed rooms and even a ghost story or two.
7. Rock Climbing in Ostaš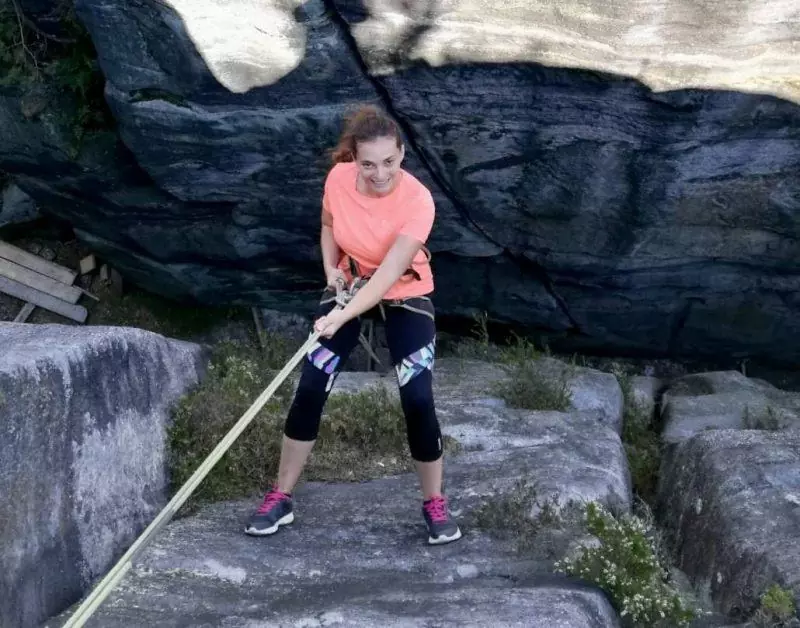 If you like rock climbing, hiking or rappelling then Ostas will be right up your alley. It has a Bohemian vibe with hikers using minimal equipment and climbing in sandals and everyday clothing. Don't worry, it looks scarier from above than it is on the way down! The rocks are around 20 meters tall and have smooth surfaces, ideal for
Our guide, Tom, was very knowledgeable and made us feel safe on the terrain. If you want to book your own adventure, from slackline to horseback riding, reach out to him at tomadventure.org.
8. Craft Beer at Brewery Clock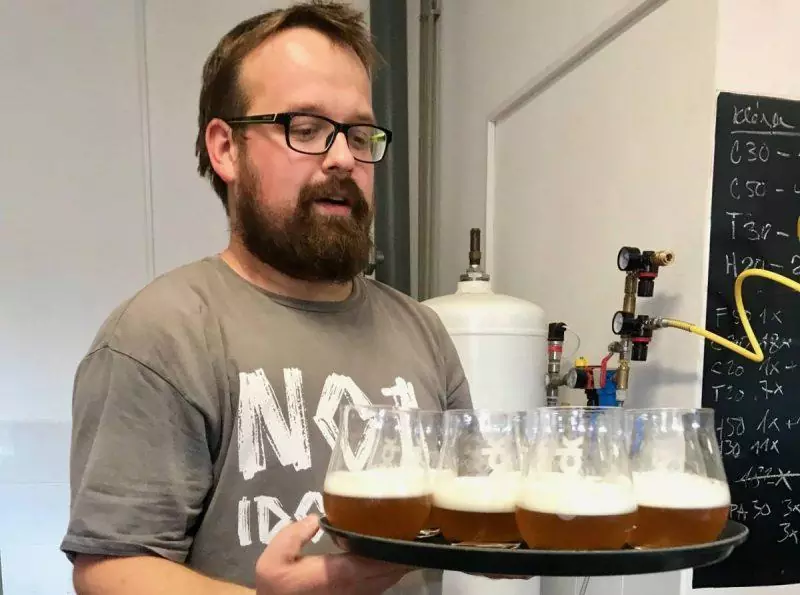 Did you know there are over 500 craft breweries in the Czech Republic? Of those, 30 are in the HK Region. One such brewery is Clock, also known as Pivovar Clock. They make all their beer on site and have an outdoor beer garden for guests to enjoy. They brew 2,000 liters a day in an 8-hour brewing process and have many flavorful varieties, like a New England IPA and West Coast IPA. Their signature is an American pale ale named "Clock."
The beers on tap rotate so you can try new beers every time you visit. There's standard pub fare available and plans to open a full kitchen in the near future.
9. Steamboat Tour of the Elbe River
The Elbe River is one of Europe's most important waterways and you can experience it firsthand on a steamboat ride with the Hradecka Steamship Company. The trip departs from the Smetana Embankment and takes about 50 minutes total, highlighting Hradec Kralove's classic architecture and natural beauty. One of the most beautiful buildings you'll see along the way is actually a hydroelectric power plant. It's an Art Noveau building that looks more like a museum than a power plant.
The steamers operate from May to September, and in October depending on the weather.
10. SkiResort Live in Černá Hora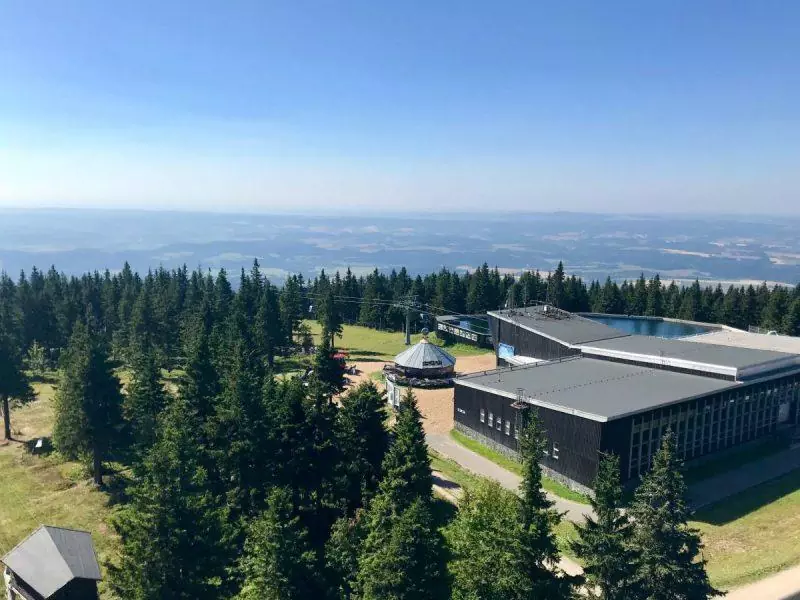 This is the largest ski resort in the Czech Republic, offering slopes and cross-country skiing trails across 5 ski areas with one pass. The different ski areas vary by experience. It doesn't have to be winter to visit. This is a year-round attraction. You can see some of the Czech Republic tallest mountains, go rock climbing, take a scooter down the mountain, enjoy paddleboat and go-karts in the kid's section and enjoy high end food and drinks.
11) Sunset from the White Tower

The White Tower overlooks Hradec Kralove, the capital city of the HK Region. It is 220-230 steps to the top and is worth the climb. It's a mix of old and new, with the latest additions contrasting against the original wood structure. The tower houses the second largest and heaviest bell in the Czech Republic, the Augustine Bell. When you hike to the top you can get 360 degree views of the city.
I suggest timing your visit for sunset, since the cotton candy skies and fresh breeze will make for an unforgettable evening.
12) Architecture in Hradec Kralove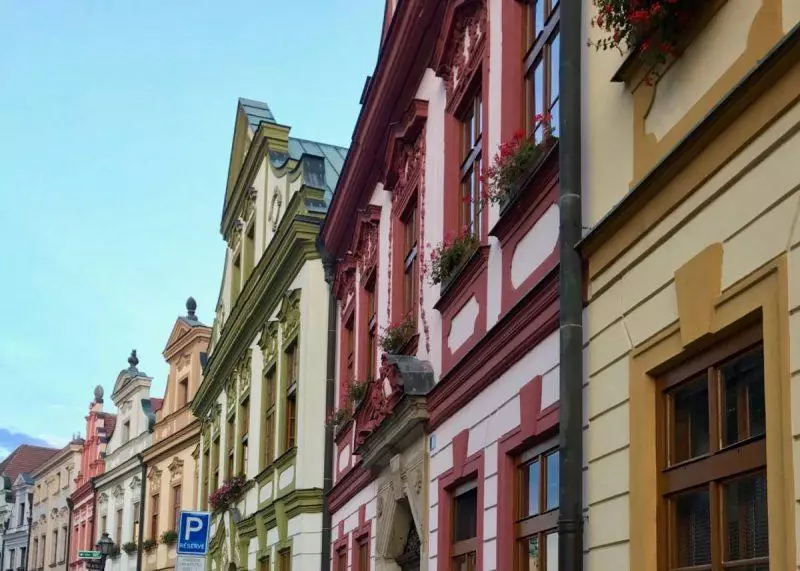 The architecture in Europe is the highlight of a trip for culture lovers, but it's so hard to find cities that aren't jam packed with tourists. Short of waking up at sunrise, it's almost impossible to find a vacant street. Hradec Kralove is the perfect solution!
The downtown area has many hidden gems and walkways that, if you time it correctly, will allow you to get the perfect shot. Complement your evening stroll with a picnic nearby. The park here are safe and frequently used by locals in the summer months.
There's a lot to do in the HK Region, no matter what your travel style. With its proximity to Prague, the secret is bound to get out soon. Take advantage and explore the area before then, and visit the Olomouc region if you're continuing on your journey through the country.
Till next time, safe travels!
Disclosure: I was hosted in the HK Region by Visit Czech Republic and the HK Tourism Board. All opinions are my own.
Liked this post? Pin me below!