Looking for things to do in Bentonville, Arkansas? Look no further!
This small city in Northwest Arkansas packs a big cultural punch with world-class museums, fine dining and remote work spaces to accommodate nontraditional employees and digital entrepreneurs.
The closest airport is Fayetteville (XNA) at only 8 miles away. It's also an easy road trip destination from nearby cities like Tulsa Oklahoma and Kansas City, Missouri.
Note: depending on when you visit there are several annual events throughout the year, like Art3 featuring local art in October, Art & Culinary Week in September and a winter market in November.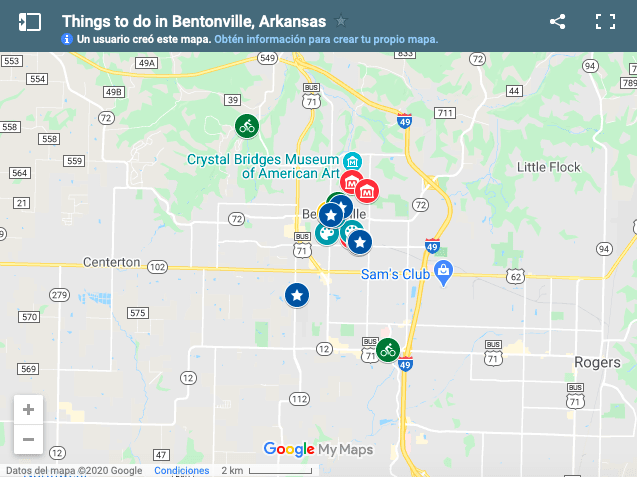 Without further ado, here are 15 of the best things to do in Bentonville, Arkansas!
1) The Crystal Bridges Museum of American Art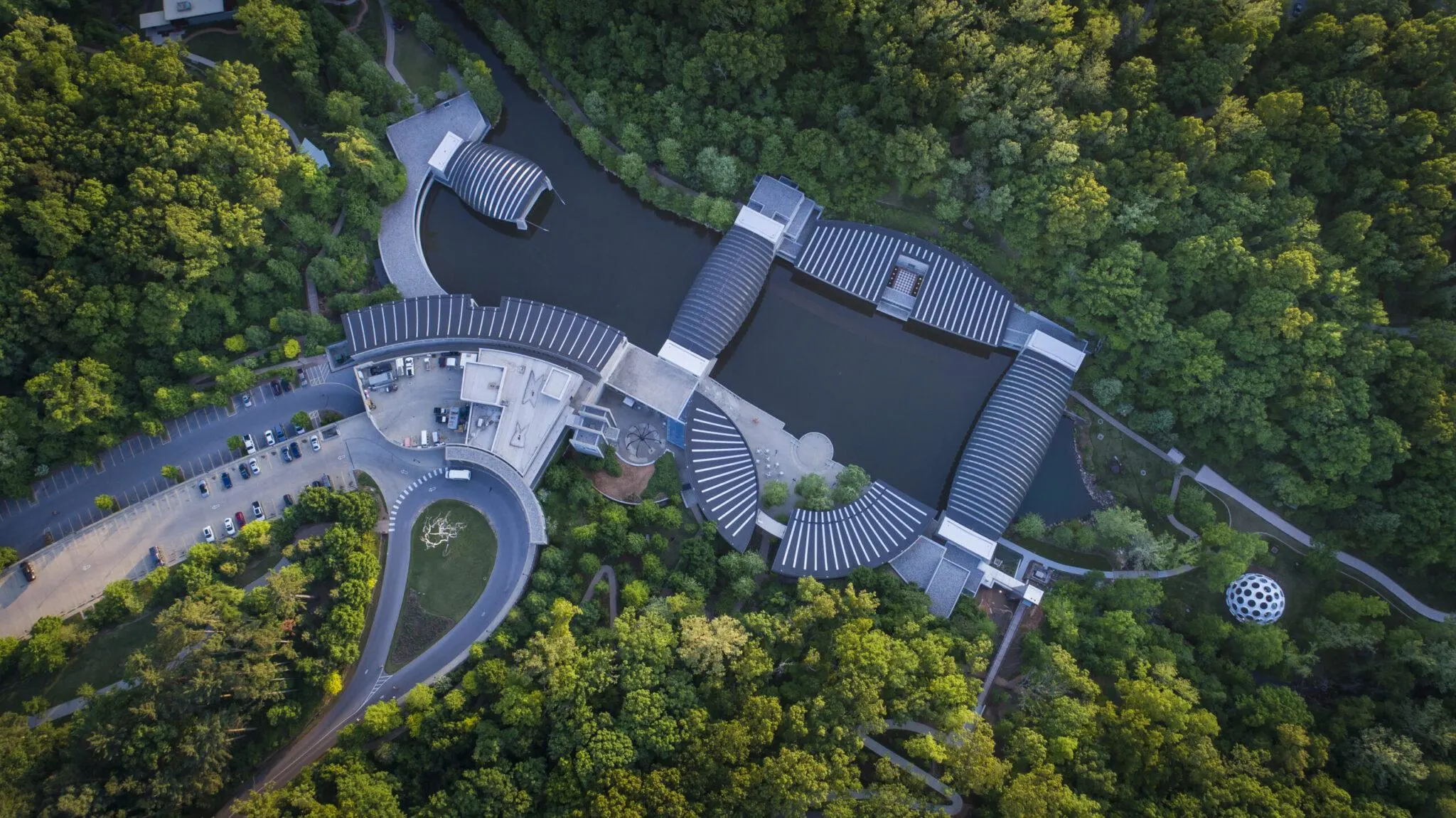 The Crystal Bridges Museum of American Art was founded by the Walton Family, heirs to the Walmart fortune, and is truly one of the most beautiful places to visit in Arkansas.
Amenities on site include a restaurant, museum store designed by architect Marlon Blackwell and a library featuring more than 50,000 volumes of art reference material.
There's a Usonian house designed by Frank Lloyd Wright that was preserved, acquired, and moved to the museum grounds in 2015.
There's also a rare Buckminster Fuller's Fly's Eye Dome, installed in 2017. Guests can go on sculpture and walking trails from the museum to downtown Bentonville, Arkansas, with 5 miles of walking trails on the premises.
The permanent collection includes works from artists like John Singer Sargent and Georgia O'Keeffe's and Andy Warhol.
2) Scott Family Amazeum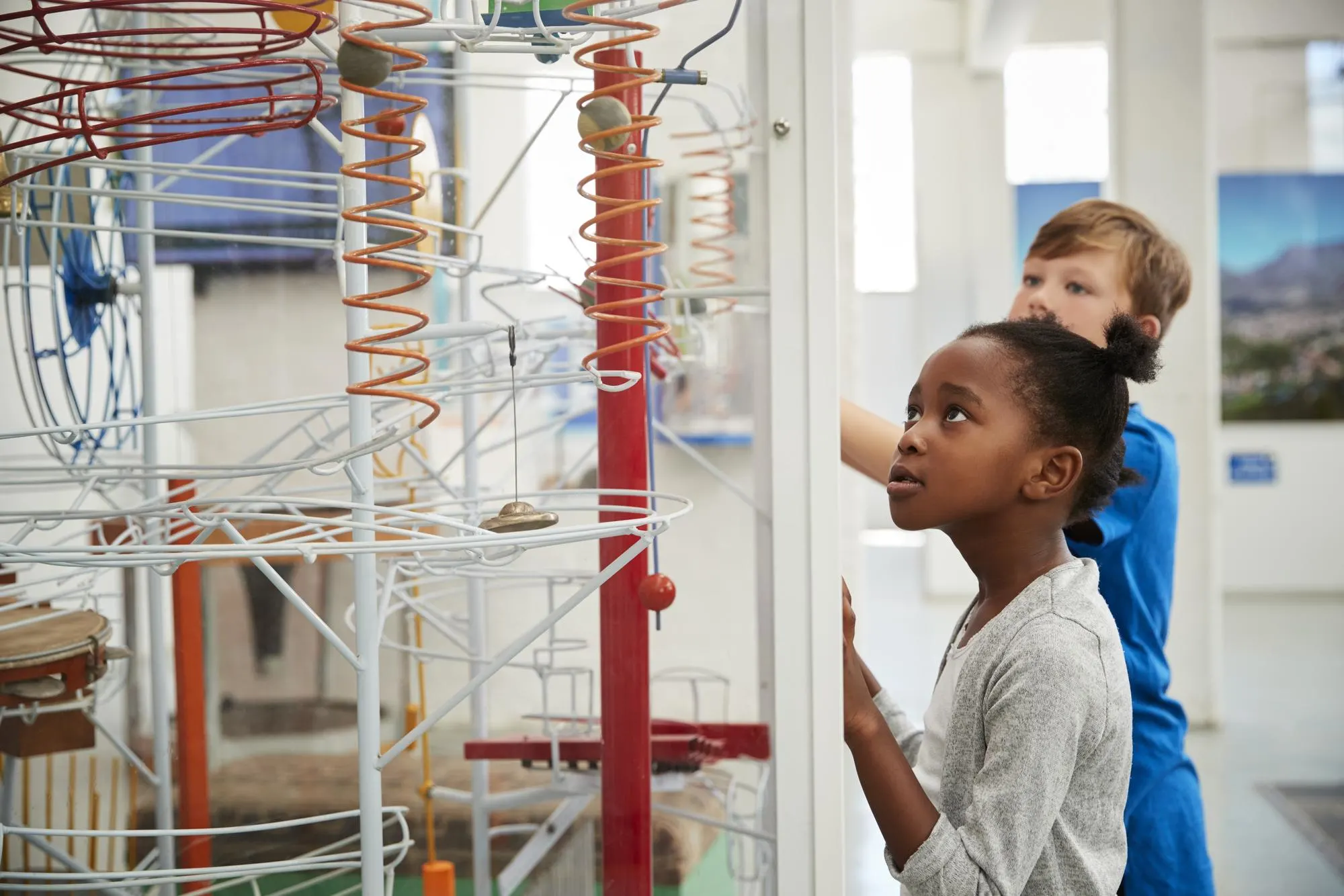 This is the best children's museum in town, combining learning and play seamlessly.
The exhibits are meant to be interactive and simultaneously showcase the local culture and economy.
Exhibitions include the 3M Tinkering Hub, General Mills Lift, Load & Haul, Nickelodeon Play Lab, Hershey's Lab and more.
Kids under 2 years old get in free.
3) The Momentary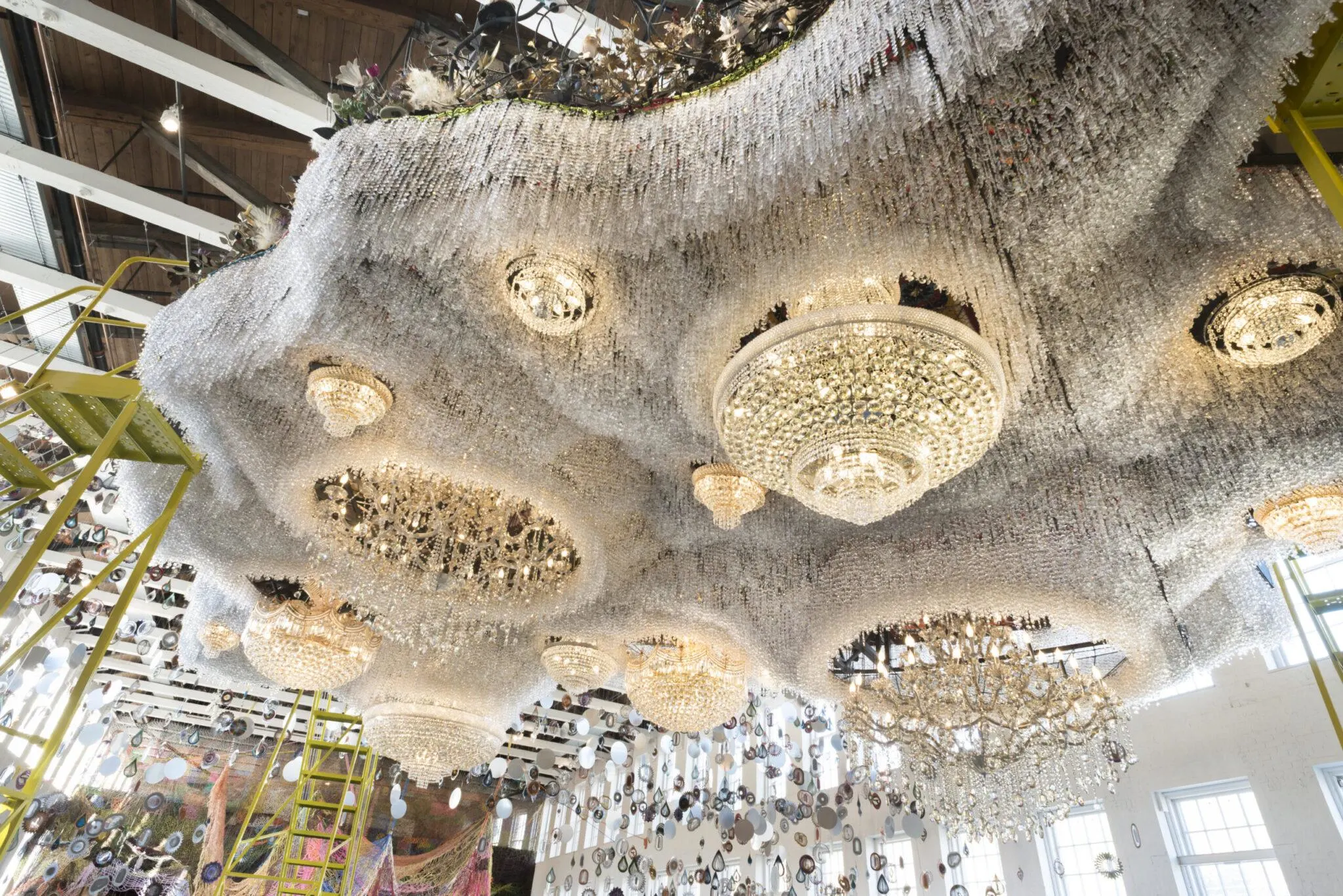 The Momentary is a new contemporary art space and satellite of the Crystal Bridges Museum of American Art.
Located in downtown Bentonville, it is located in a cheese factory turned art center near 8th Street Market.
The Momentary is meant to be multipurpose, featuring a visual and performing art space, festivals, artists-in-residence, culinary experiences and more.
4) Downtown Murals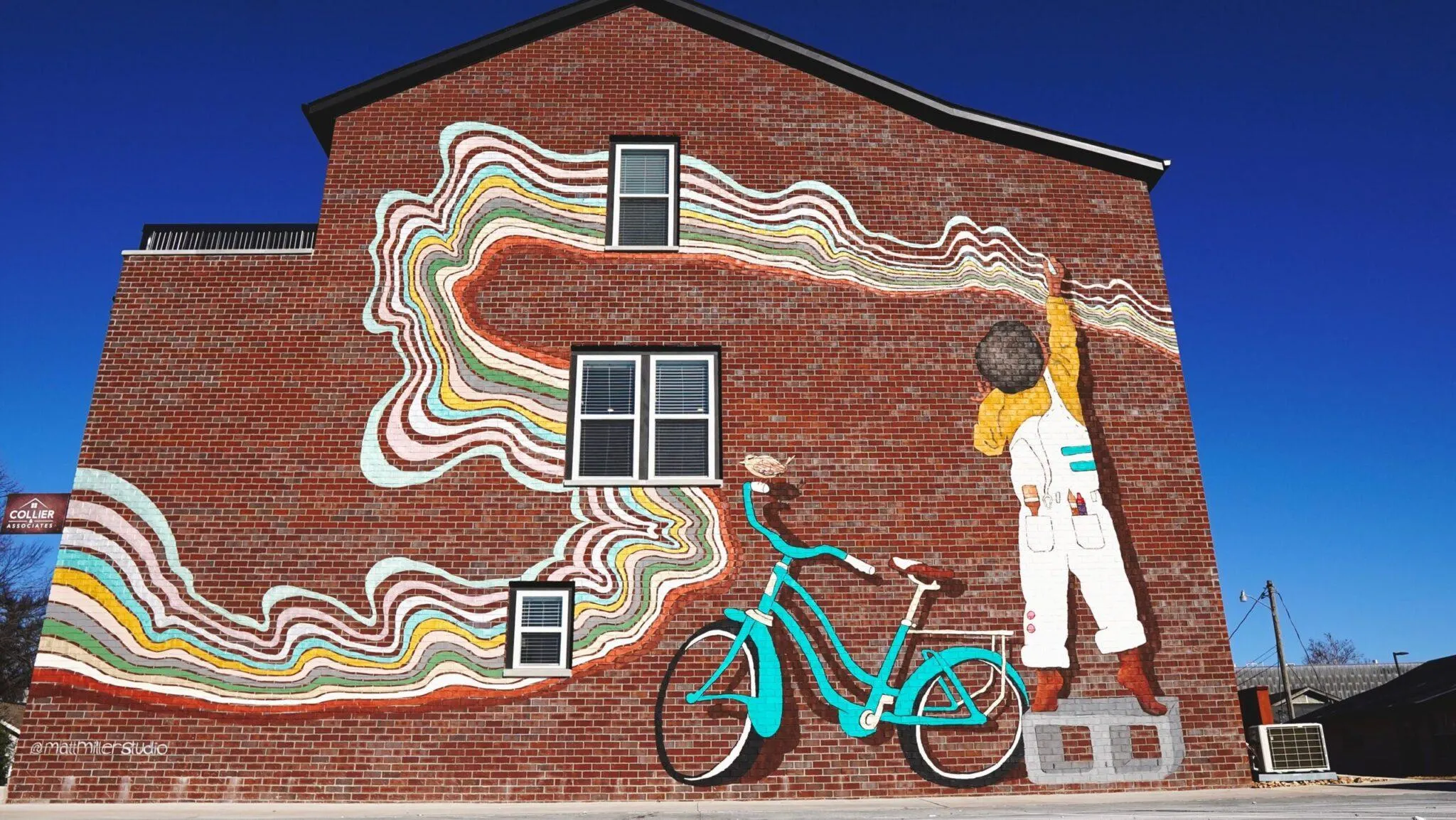 If street art is your thing, you'll be happy to know Bentonville has some neat finds!
You can find the colorful mural above at 403 SW B St.
There's also an electric piece by Todd Sanders that shows lightning bugs in a jar. Other powerful images include that of a sea captain, bear and violin player.
Looking for a visual guide that lets you pick the best pieces? Click here for more information.
5) Blake St. House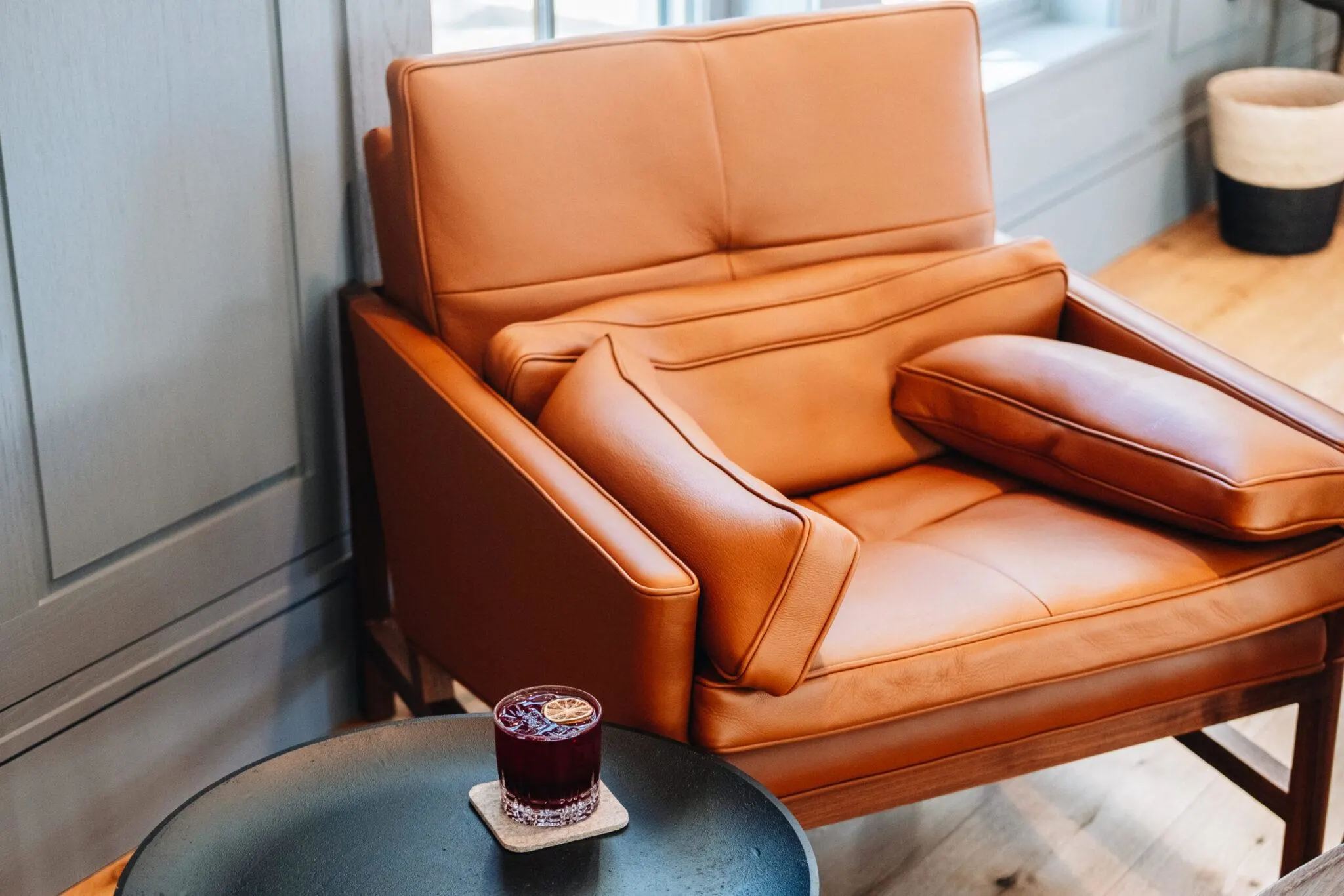 Blake St. House is a membership club with a focus on wellness. They aim to help you create the best version of yourself.
There is a gym, library, sound lounge, two dining rooms, two bars and various remote work spaces.
Great for a short trip to Bentonville or as a staycation destination if you live nearby.
6) The Holler
The Holler is a remote working space, restaurant and fun area for locals to hang out.
They have board game rentals, a Jack and Coke slushy machine on site and a shuffleboard.
Whether you're coming for the happy hour or WiFi, plan to stay a while. You'll find it and other facilities on this list in a hub known as 8th Street Market.
7) The Preacher's Son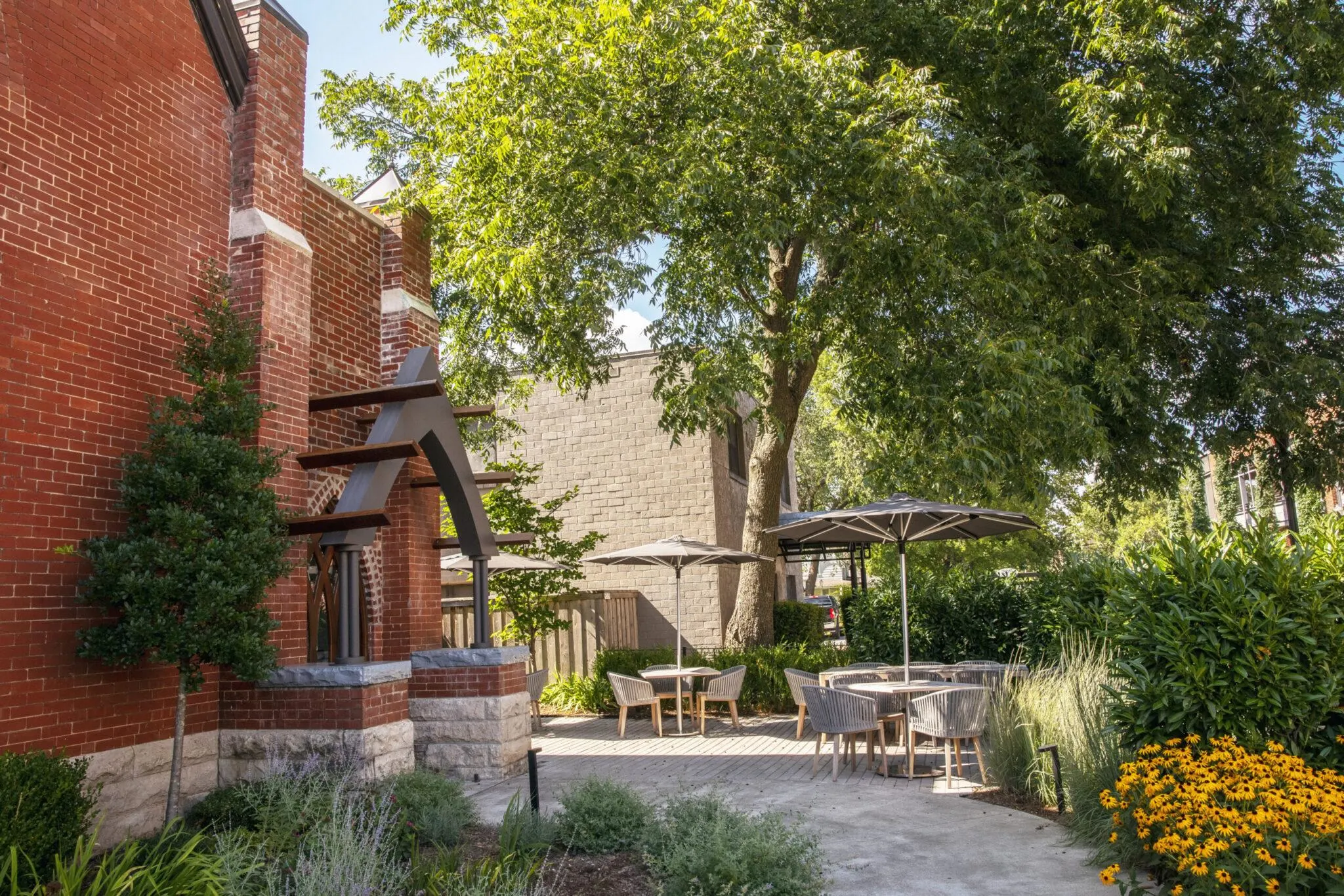 This is a church turned restaurant that is actually owned by the former preacher's son, Chef Matthew Cooper.
His father gave his first sermon at the church more than 40 years ago. It has since been expertly renovated.
Open for lunch and dinner, the restaurant uses all locally sourced ingredients.
8) The Undercroft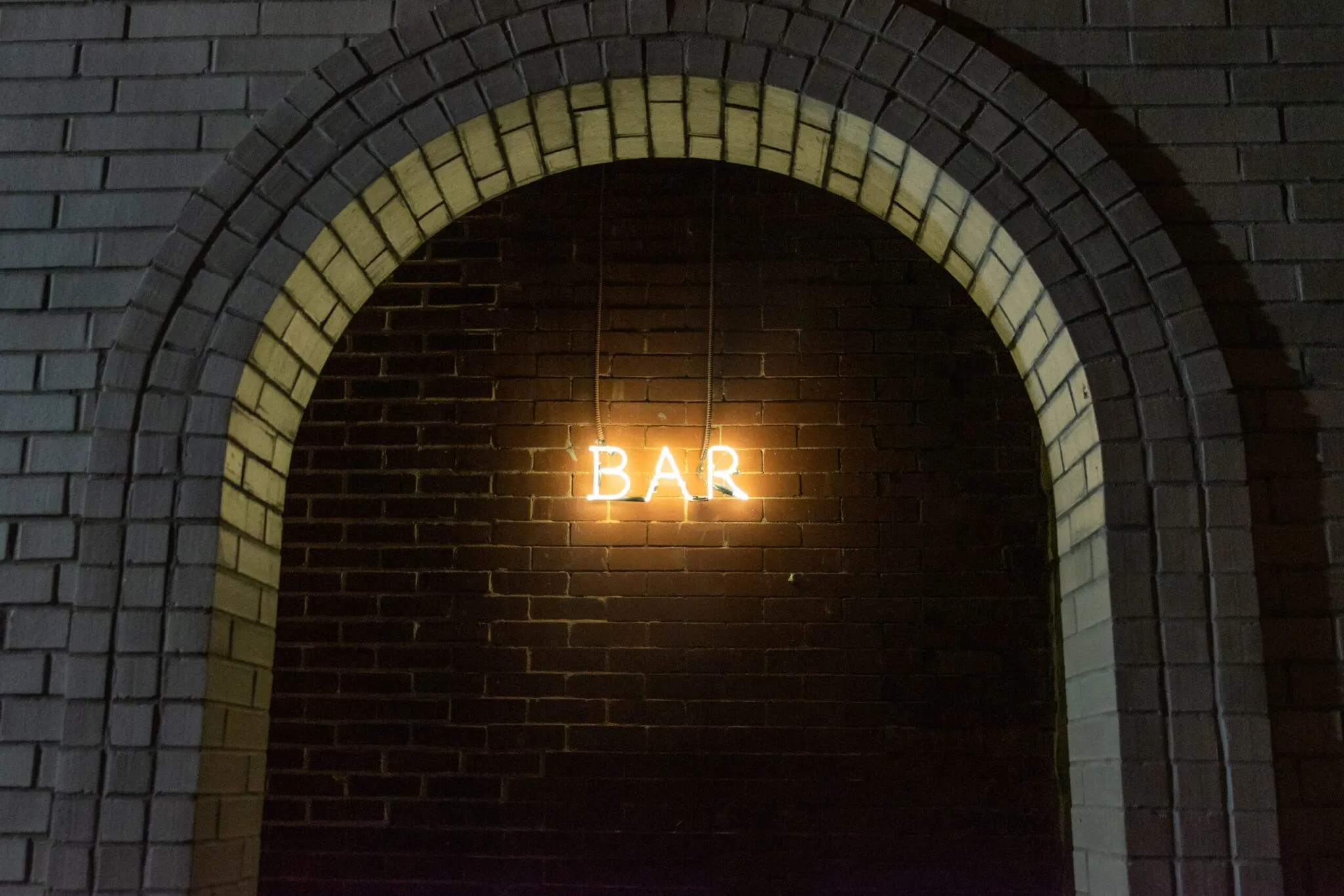 With speakeasy vibes, the Undercroft is a bar hidden beneath the same church. The building leads many lives!
There are handcrafted cocktails and select plates available from The Preacher's Son.
They have live music playing depending on the day. Make sure to go early as the place (and any available seats) fill up quickly.
9) Markham & Fitz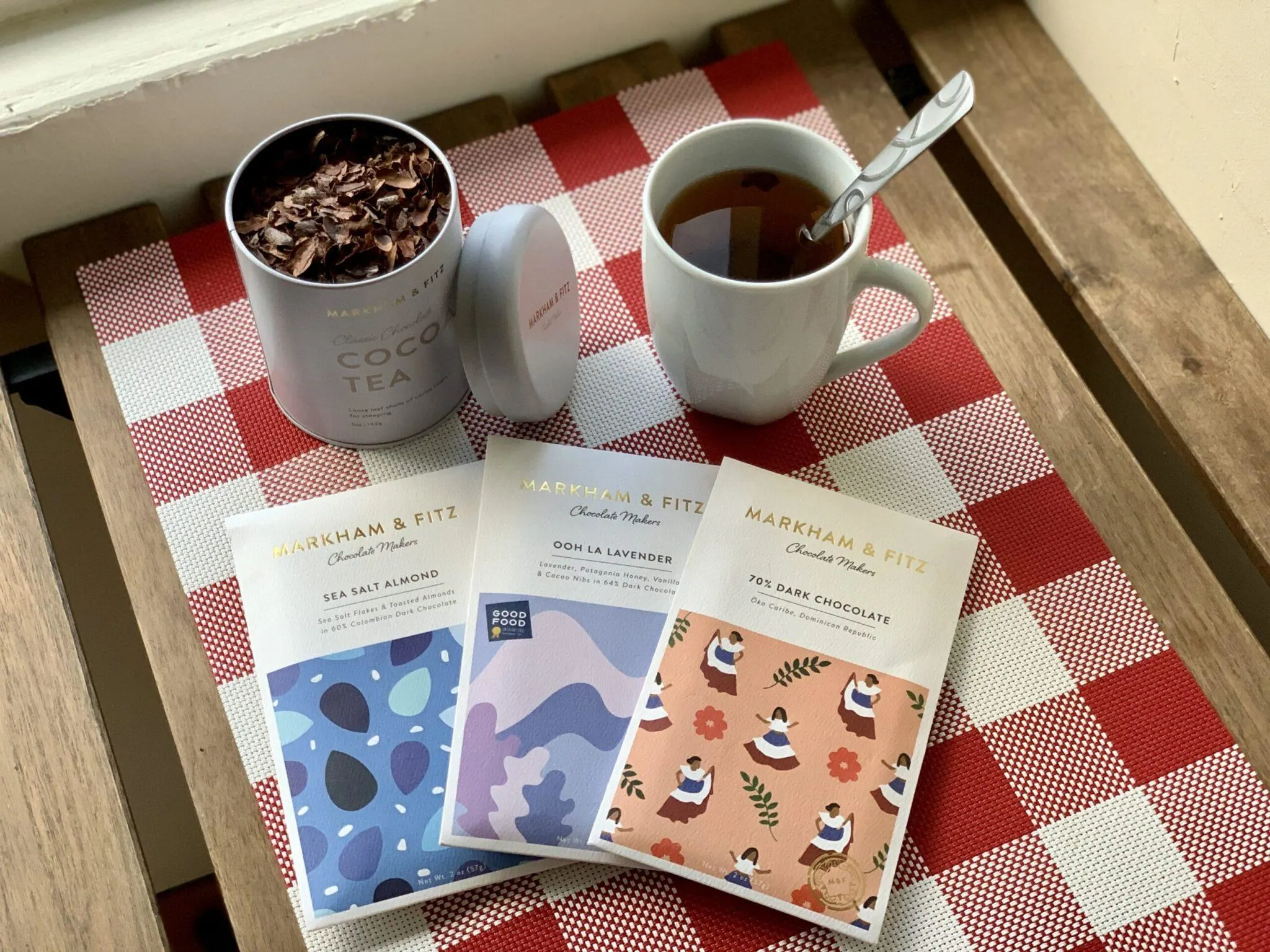 This shop features artisanal chocolates with names like "ooh la lavender."
Started by two University of Arkansas alumni, Markham & Fitz makes chocolate from the cocoa bean and fashions it into single origin chocolate bars, confections, desserts, drinks and more.
They're advocates of sustainability and have a (near) zero waste initiative and recyclable packaging.
You'll find the shop in 8th Street Market alongside The Holler and 8 other stores, including a yoga studio and Hillfolk, a textile studio and shop.
10) Thaden Field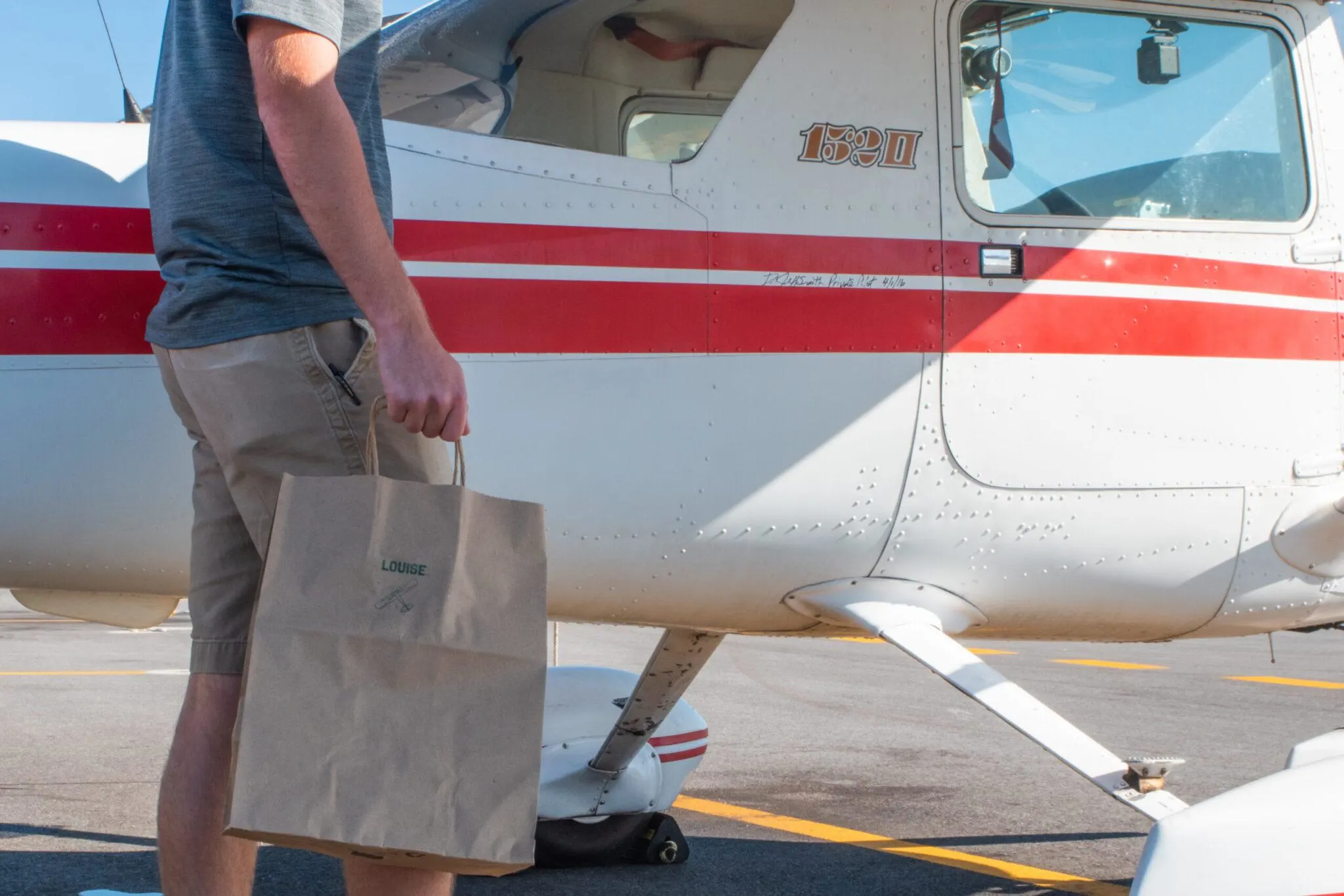 The Thaden Fieldhouse is a small local airport that has many tourism attractions.
On site you'll find a flight school, exhibition hanger, canoe and fishing equipment rentals for Lake Bentonville and LOUISE, a modern all-day cafe that serves diner-style food.
You can watch the planes take off while enjoying your meal. they have cocktails, wine and beer available.
11) Coler Trail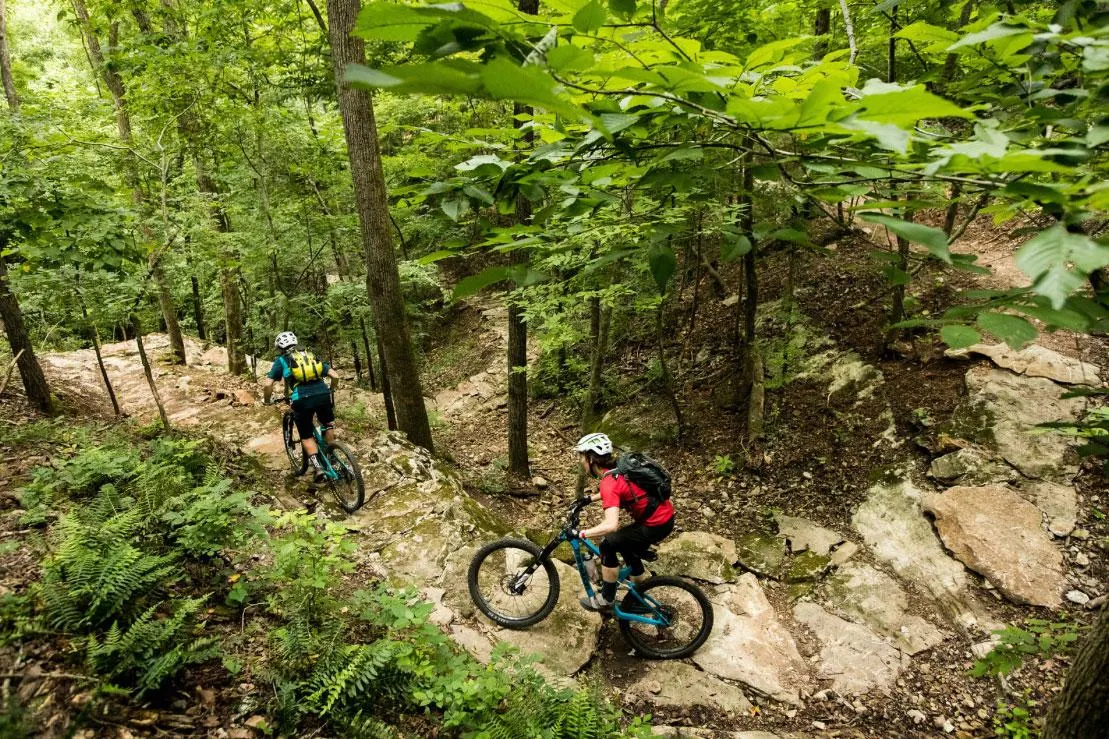 Coler Mountain Bike Preserve is located about a mile west of downtown Bentonville. The trails include "multiple flowy jump lines, challenging technical rocky sections and several huge gap jumps."
There are three downhill runs you can choose from based on their level of difficulty. If you're an expert, try "Cease and Desist."
If you're ready for a rocky ride, tru the "Rock Solid" trail. . From there, you can choose which trail to take and the level of difficulty.
Coler Trail is considered Arkansas' most challenging enduro-style jump trail system.
12) Slaughter Pen Trail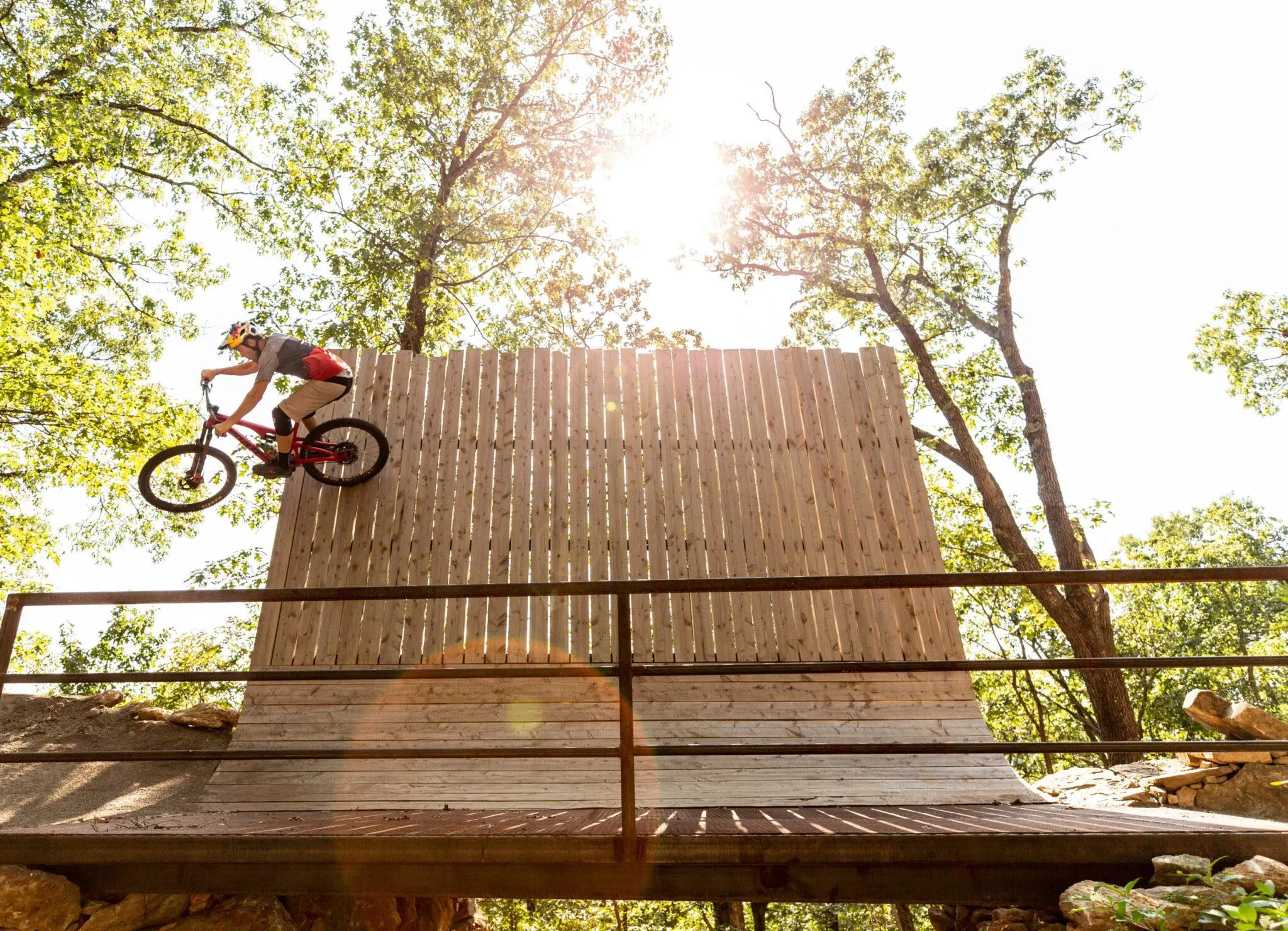 Another popular trail in the area is Slaughter Pen, spanning more than 40 miles and featuring an easy trail connection to the Blowing Springs mountain bike trail system.
This is a uniquely urban mountain biking experience, with riders alongside the paved Razorback Regional Greenway and the Crystal Bridges Museum of American Art, where the paths are lined with sculptures and public art.
Trails range from beginner (All-American and Seed Tick Shuffle trails) to expert (Scott Allen Alley and Medusa trails).
13) Compton Gardens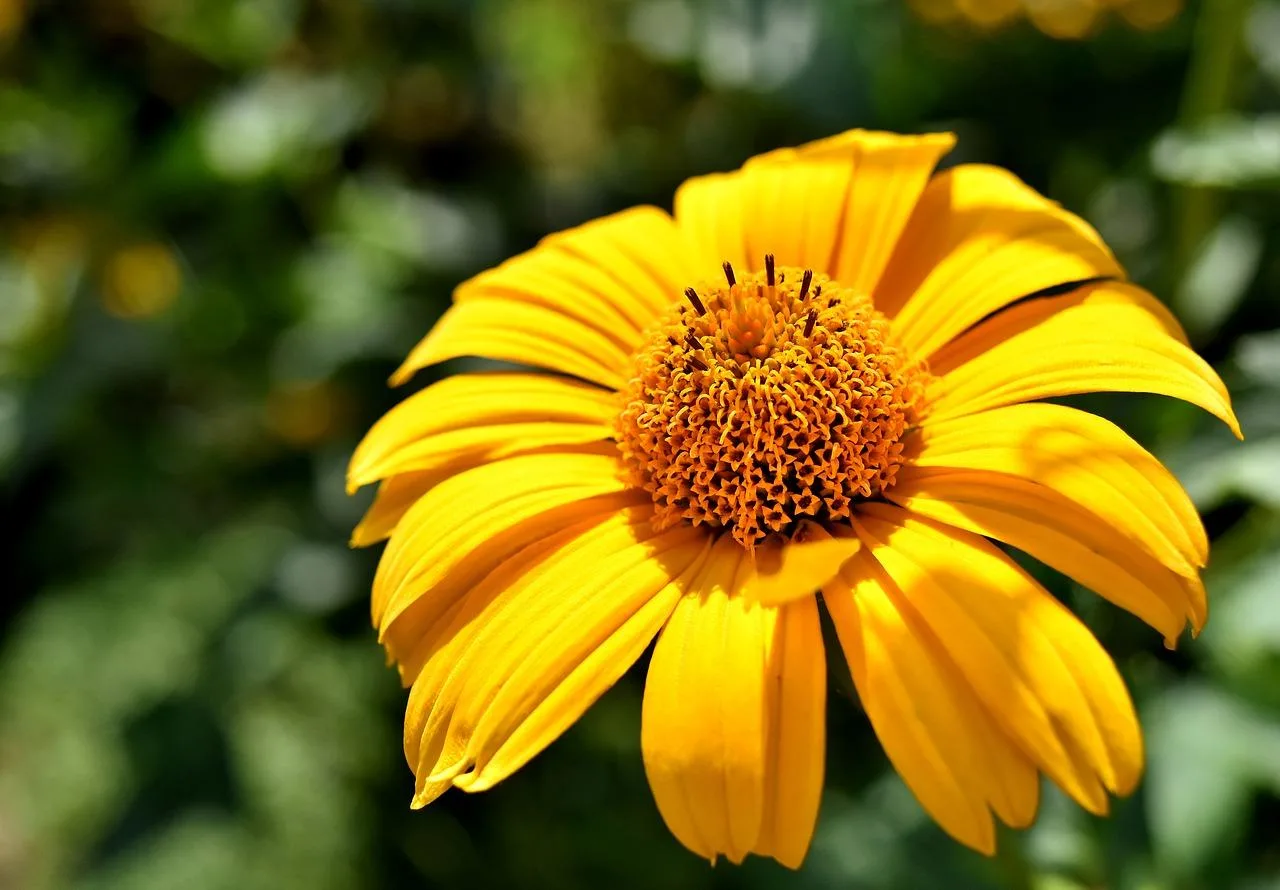 Compton Gardens was once the home of Dr. Neil Compton, deemed the "Savior of the Buffalo River."
It is a tranquil location dedicated to the advancement of gardening, horticulture, and conservation.
The facility also serves as a conference and event center and is a popular choice for workshops, retreats and weddings. It is available for commercial photo shoots.
There's a small museum dedicated to Dr. Compton that is free to the public and offers a look at Bentonville's History.
14) Farmer's Market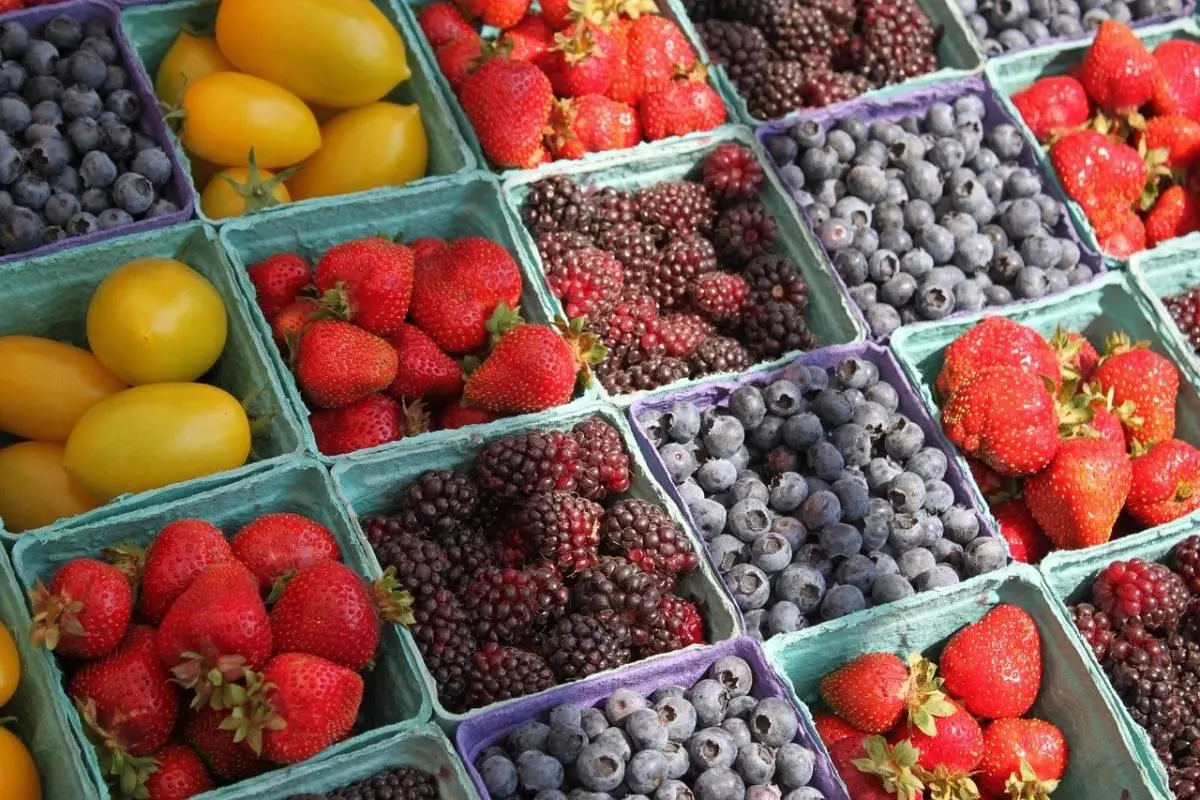 The Bentonville Farmer's Market takes place every Saturday morning in Bentonville Square from 8:30am to 1pm. It runs from April to October.
There are more than 75 vendors and food trucks including Brightwater, a local school for culinary arts that prepared gourmet dishes with ingredients from the market.
They have special events like Dog Days, where everyone brings their pet. Check their social media accounts before you go for the latest information.
15) Meteor Guitar Gallery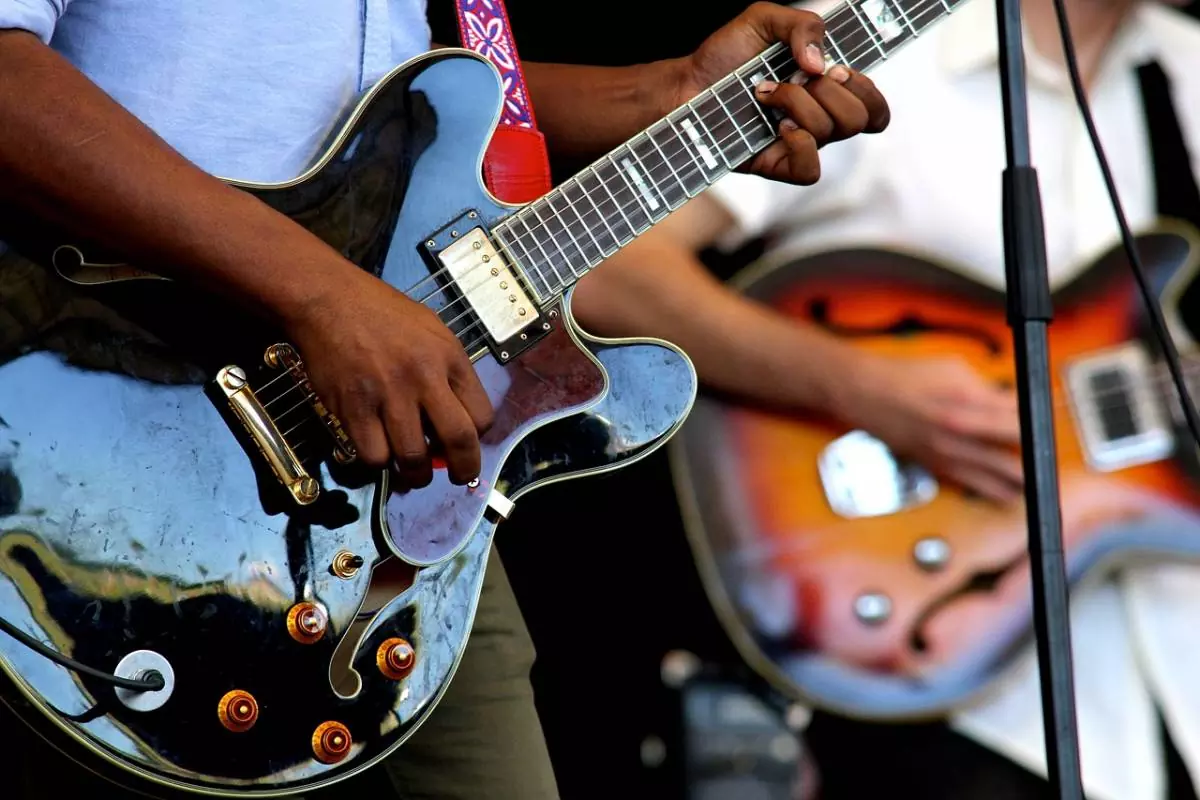 Located in an old theatre, one of the most historic buildings in the city, Meteor Guitar Gallery is a one-of-a-kind space.
They have guitar lessons, tours of the facility, vintage equipment for sale and live concerts and events.
These are just some of the things to do in Bentonville, Arkansas. Whether you're a fan of nature, varied cuisine or intricate artwork, you'll find there's something for you in this city.
Till next time, safe travels!
Note: This post was sponsored by the Greater Bentonville Area Chamber of Commerce. All opinions are my own.
Liked this post? Pin it for later: