Wondering if there's a free airport layover tour available on your international stopover? Read on to find out!
Airports have grown exponentially in the past few decades to become commerce hubs in and of themselves. Truth be told, there's so much to do in airports now that you might not feel the need to leave. You can spend a long layover getting a pedicure, doing yoga, watching a movie or listening to live music.
Atlanta airport now has a piano player in the food court and Kuala Lumpur has a string quartet. With lounge access you can relax in a recliner and enjoy free snacks. Layovers don't have to be all bad.
Most of the time, however, they're rough. Especially when you're bracing yourself for a full day at the airport. In some cases, it could be worth venturing out. Savvy tourism boards take advantage of that otherwise dead time to showcase their city.
Today, I'm bringing you a list of a half dozen airports where you can get a free (or almost free) city tour on a long layover to make your trip a little more interesting and make the most of your travels even when you're in between destinations.
Here are 6 cities with free (and almost free!) airport layover tours.
1. Taipei
Layover Tour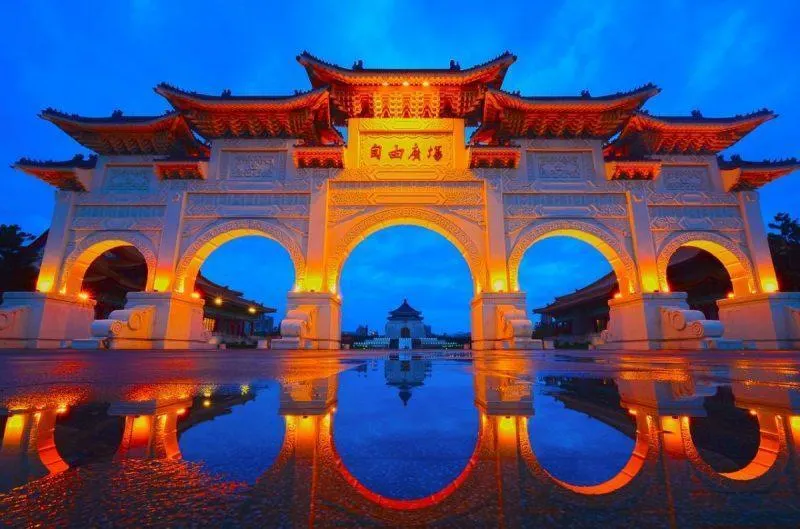 Hosted by the Taiwan Tourism Bureau, this tour of Taipei, Taiwan is available for passengers with a 7-24 hour layover who have validated visas or are coming from visa-exempt countries. You can reserve on-site or request a tour in advance. I recommend the latter as seats are limited. Each tour accommodates up to 18 passengers and you can only take one tour. You'll need to store your luggage at the airport before you go.
Your point of origin will be the Tourist Service Center in Terminal 1 or 2. There are two tours per day departing gat 8am and 2pm. The morning tour goes to Sanxia and Yingge where you'll see a temple, traditional Japanese street and pottery trail. The afternoon tour goes to Ximending and Taipei. It's mostly a sightseeing tour by bus as you drive by notable landmarks with a photo stop at Taipei 101.
2. Istanbul
Layover Tour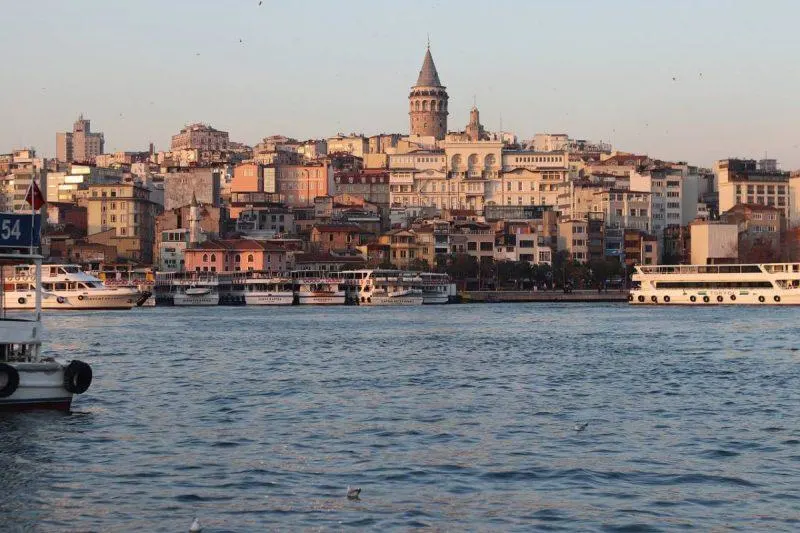 Hosted by Turkish Airlines in coordination with Touristanbul, this free tour of Istanbul, Turkey applies only if you're a Turkish Airlines passenger with a connecting international flight and layover between 6-24 hours. You can sign up after arrival at the Hotel Desk of the International Arrivals Terminal at Istanbul Airport. There is no option to book in advance. You will need to be at the desk 30 minutes before the tour departs.
There are several tours offered throughout the day with different itineraries. Bosphorus tours are available seasonally as well. You can look at the tour schedule on line prior to your visit. Highlights include the Walls of Constantine, Galata Bridge, Dolmabahçe Palace and Taksim Square.
RELATED POST: HOW TO FIND CHEAP FLIGHTS TO EUROPE
3. Tokyo
Layover Tour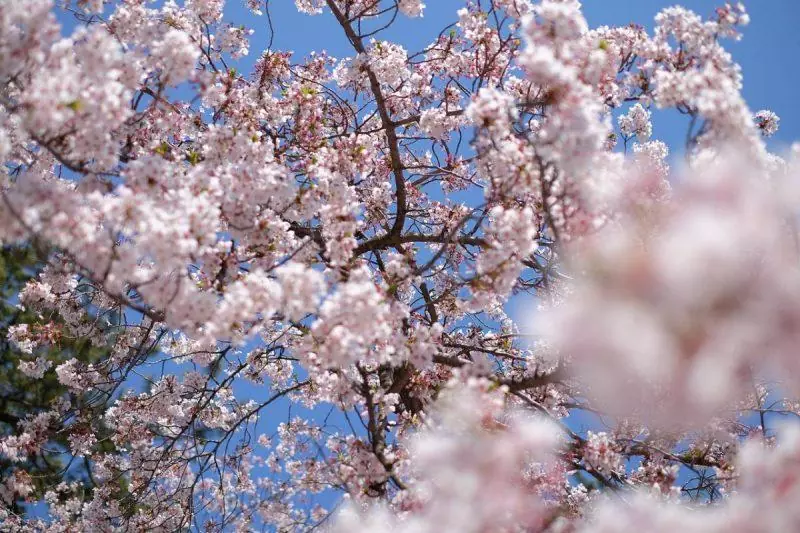 Narita Airport in Tokyo, Japan has a Transit and Stay Program that offers guided and self-guided tours on a budget. They provide English-speaking volunteer guides for free and you cover personal expenses like transportation and food. You can bike around the countryside, have a meal with a local family, dress up in period attire, visit a Japanese temple, taste sake and more.
There are also group bus tours running daily except for Mondays. They also have seasonal events like festival tours to see plum blossoms or a special dedication dance. You can book your preferred experience online or in person. Head to the Visitor Service Center in Terminal 1 of the arrivals lobby when you land.
4. Salt Lake City
Layover Tour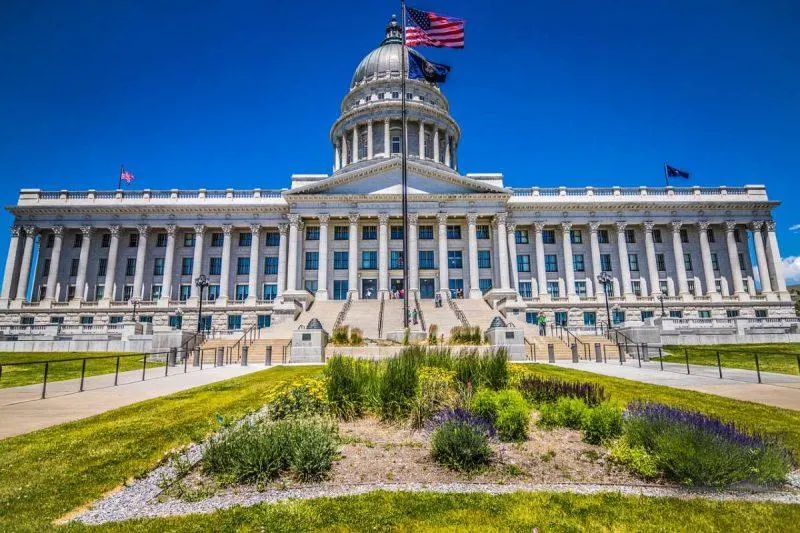 OK, so this airpot layover tour in Salt Lake City, Utah used to be a much better deal before the Church of Jesus Christ of Latter Day Saints discontinued its free airport shuttle service in 2018 but I'm keeping it on the list because long layovers are rough and I think it's worth mentioning. You can take a tram from the airport for $3 to get to Temple Square and get a free tour there of the 35-acre historic property.
You don't need restorations, just join the group leaving at the designated time. Tours run every hour on the hour starting gat 9am and ending at 4pm-8pm depending on the season. It lasts 45 minutes and meets at the North Visitors' Center. Basically the tour covers Mormon history, from Mormon Pioneers to the Mormon Tabernacle Choir. You can also hop over to the Utah Museum of Contemporary Art if you choose.
5. Seoul Layover Tour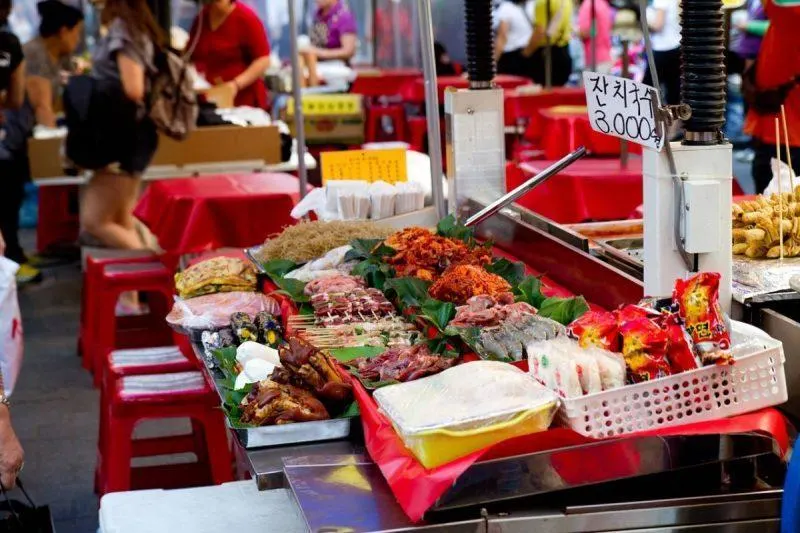 This tour is arranged by Incheon Airport in Seoul, South Korea. You need to be eligible to enter the country and have an ongoing flight within 24 hours. There are online reservations, otherwise space is first come, first served upon arrival. You are responsible for reaching the Transit Tour Desk in Terminals 1 and 2 yourself using the airport's underground shuttle train.
Tours are scheduled throughout the day and last 1-5 hours to best suit your needs. You can visit a palace, head to Paradise City, go shopping, explore a cave or visit the World Cup stadium.
RELATED POST: 10 BUDGET AIRLINES STILL WORTH FLYING WITH
6. Singapore Layover tour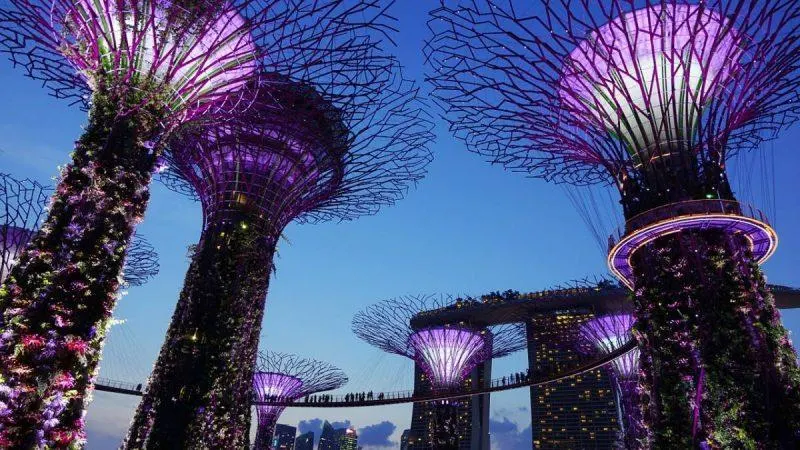 Changi Airport in Singapore, Malaysia has tours available daily. There are three options to choose from, each one a walking tour that lasts 2 1/2 hours. You need to register on-site. You'll be looking for the "Free Singapore Tour" registration booths next to the Orchid Garden and Discover Singapore in Terminals 2 and 3 respectively.
Layovers need to be between 5 1/5-24 hours long to qualify. Registration closes an hour before the start of each tour and you'll need to store your bags at the airport. Guests can go to a state-of-the-art nature/retail experience at the airport called Jewel, Little India, Chinatown and even the famous Gardens by the Bay.
Honorable Mentions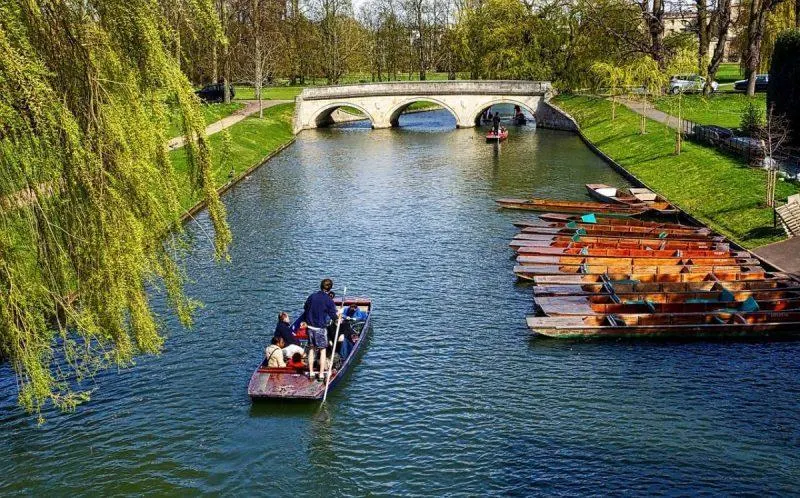 Several other airport layover tours aren't exactly free or cheap but should still be on your radar. London Stansted is only a 30 minute train ride from Cambridge, England, a fun university town with buildings reminiscent to of Hogwarts in Harry Potter. You can take a self-guided walk through the city or go on a free 2-hour walking tour with Footprints Tours.
If you have time, check out punting, a tradition reminiscent of a gondola where you cruise down the river with the help of a guide. To pull off this layover tour you should have a minimum 5 hours to spare. The train leaves from the airport and drops you off in the middle of the city so it's convenient, though it's your most expensive option at £10 each way.
At one point, KLM Airways was offering free layover tours of Amsterdam, The Netherlands to its passengers but it discontinued that service. Still, Amsterdam remains one of the easiest cities to access from the airport via public transportation and there's a lot to see no matter what time of day (or night) you arrive.
You can find free tours from providers like Sandeman's New Europe or simply stroll the city on your own, visiting free attractions like the Cheese Museum and floating flower market.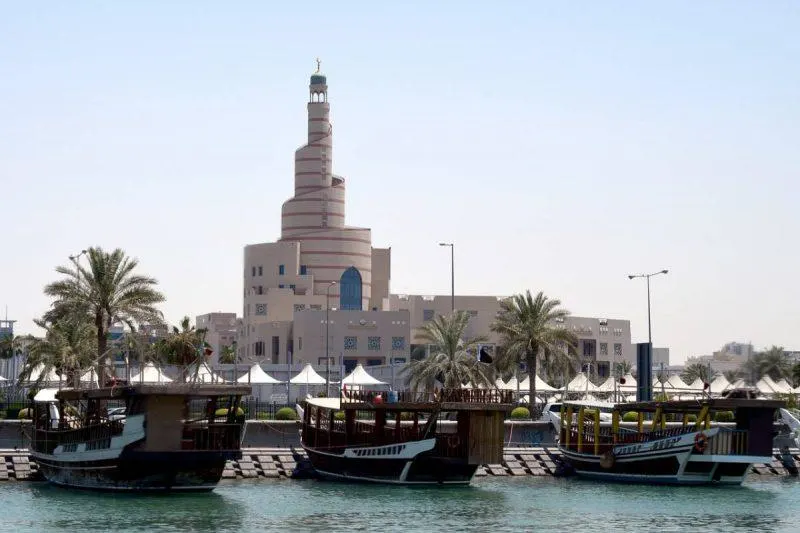 Doha, Qatar used to be free but as of this year Qatar Air charges $20 per person when flying with Qatar Airways. They depart 4 times a day.
Downtown Toronto, Canada is accessible in 25 minutes via UP Express train from the airport. The cost is $12 and includes free WiFi on the way. I recommend heading to Kensington Market to check out the food scene or Graffiti Alley to see street art for free.
Lastly, Hong Kong, China has an Airport Express train departing every 10 minutes and arriving in Hong Kong Station in 24 minutes. The fare is steep at $30 but includes a free shuttle to your hotel and 24-hour bag check at one of the two Mass Transit Railway (MTR) stations.
Am I missing any other airport layover tours that you know of? Comment below and I'll add them to the list!
RELATED POST: 7 TIPS TO SAVE MONEY WHILE TRAVELING
Till next time, safe travels.
Liked this post? Pin me!