There are so many great things to do in San Pedro, Belize that you could spend a whole week here without taking a day trip anywhere.
Most tourists will only see it through tours and excursions, but don't be scared to venture out on tour own too — Ambergris Caye's main city always has something going on.
Here are my recommendations for the top experiences in San Pedro, Belize you absolutely cannot miss.
RELATED POST: STAYING AT THE OCEAN TIDE BEACH RESORT IN SAN PEDRO, BELIZE
1) Fly over the Great Blue Hole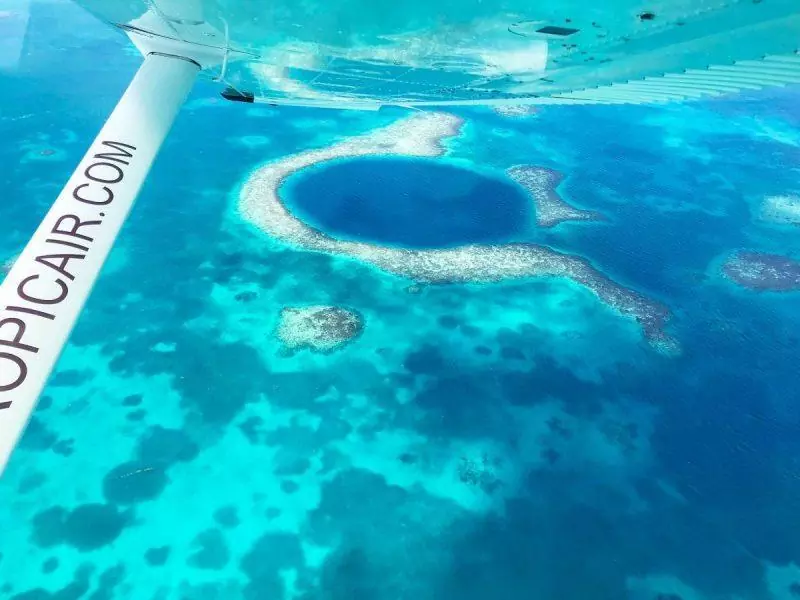 Recently, Jacques Cousteau's grandson (Fabien Cousteau) and Richard Branson partnered up to dive to the bottom of the Great Blue Hole in a submarine and broadcasted the entire experience. This natural wonder is undoubtedly a bucket list place to dive, but flying over it can be just as impressive and doesn't require any prior certification.
I flew in the copilot seat with Tropic Air, and I highly recommend the experience. Our plane sat 4 people so everyone had a window seat. We saw The Great Blue Hole, a shipwreck and the gorgeous colors of Belize's oceans, home to the second largest coral reef system in the world.
The ride was an hour total. We circled the hole twice in each direction to ensure everyone got the perfect pictures and video footage. It was an experience I'll never forget.
RELATED POST: FLYING OVER THE GREAT BLUE HOLE WITH TROPIC AIR BELIZE
2) Eat at the Belize Chocolate Company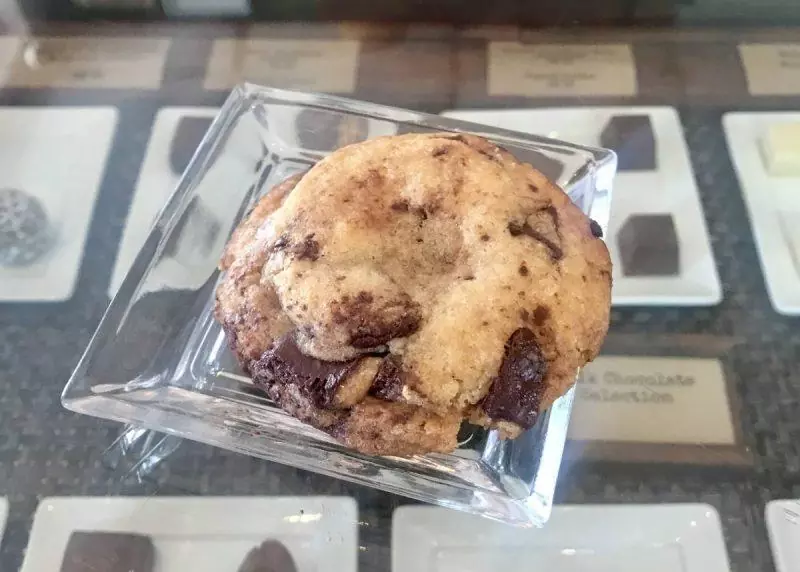 Belize is famous for having Mayan chocolate, dating back more than 2,000 years. The owners of the Belize Chocolate Company, now with stores in both San Pedro and Caye Caulker, take pride in their cacao beans and source them from local family farms to make artisan treats.
You can find gourmet chocolate truffles and candies here, as well as milkshakes, hot chocolates and melt-in-your-mouth cookies. This a great place to stop for an afternoon treat, and pick up souvenirs for friends and family that are sure to please. Just make sure you keep the chocolate in a cool place, Belize is hot and chocolate melts quickly.
Bonus: They use metal straws here and are against single-use plastics. Win!
3) Shop the Artisans Market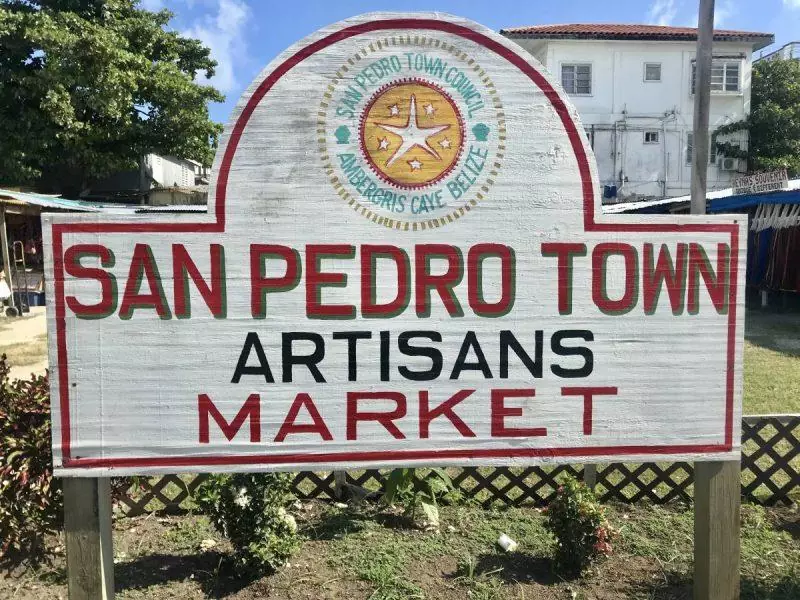 The San Pedro Artisans Market is in the heart of the city, on the corner of Almond Street and Black Coral Street, across from the House of Culture. It features various works by local artists, from unique wooden carvings to hand-stitched needlepoint.
It's fully outdoors and cash only. If you need an ATM you can find one near the airport. Those looking for authentic, well-made pieces will be pleased. Make sure to pay them a visit if you're keen to do some shopping and support local artists.
I had the pleasure of meeting and speaking with Sally Samuels, the wife of Elvis Samuels, a wood carver that has been featured as one of Belize's premier artists. He is a Belizean Creole craftsman and uses exotic woods like Mahogany, Zericote and Rosewood.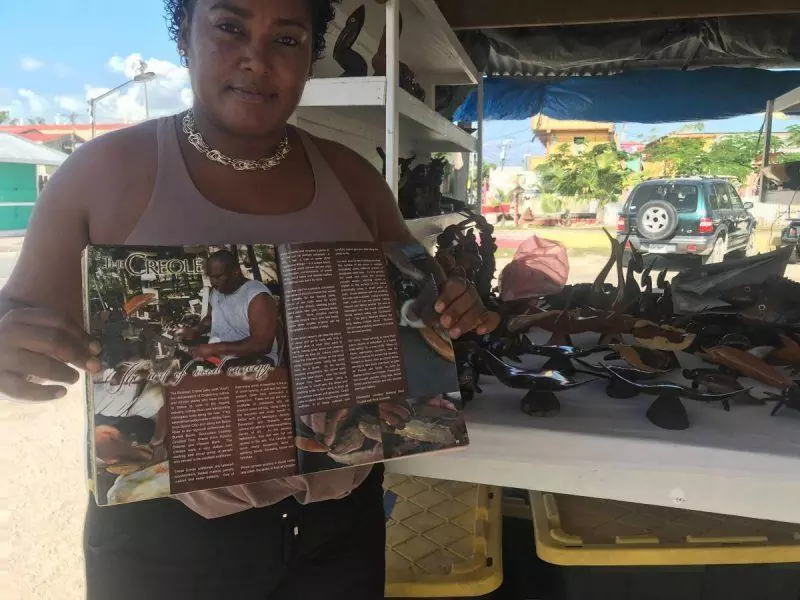 I bought a mask that was absolutely captivating and incorporated local symbols. I was so impressed by the workmanship and level of detail of the piece. It will make an excellent conversation starter in my future home.
4) Visit the Truck Stop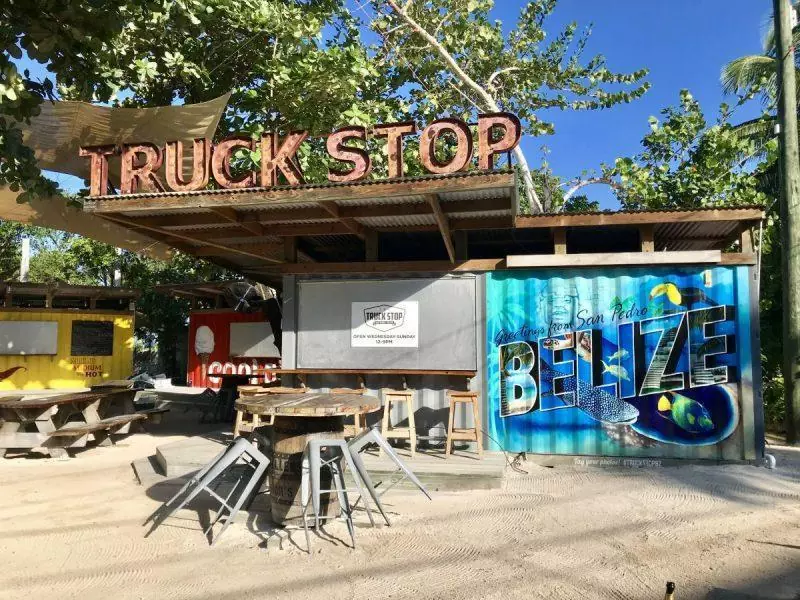 The Truck Stop is a must-see for its iconic "Greetings from Belize" mural alone, but it has much more to offer than just a good photo opportunity.
You can find good eats here from several different food trucks that set up shop. You can also attend different nightly activities like outdoor movie nights or trivia nights throughout the week. Click here to see upcoming events.
5) Go to the Secret Beach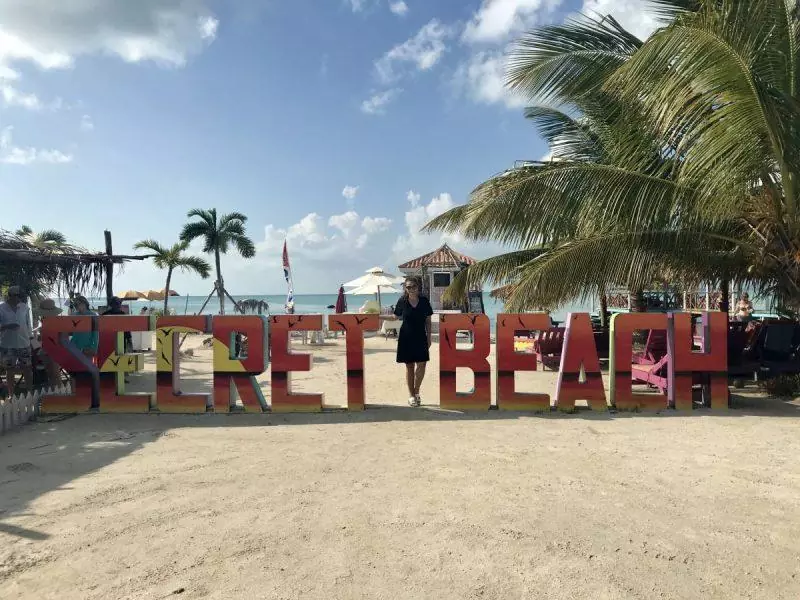 The Secret Beach is 40 minutes to an hour away from the center of San Pedro, and is no longer a secret. This is an established beach area on the other side of the island with restaurants and beach clubs selling seats by the water and fancy drinks out of a pineapple.
To get here, you can either take a taxi or go by golf cart. If you choose the latter, you won't be alone. There are more than 2,000 golf carts on the 24-mile long island. The road heading north of San Pedro can be riddled with potholes but the route towards the Secret Beach isn't bad since the businesses have pitched in to pay for fixing the road.
6) Place your bets at the chicken drop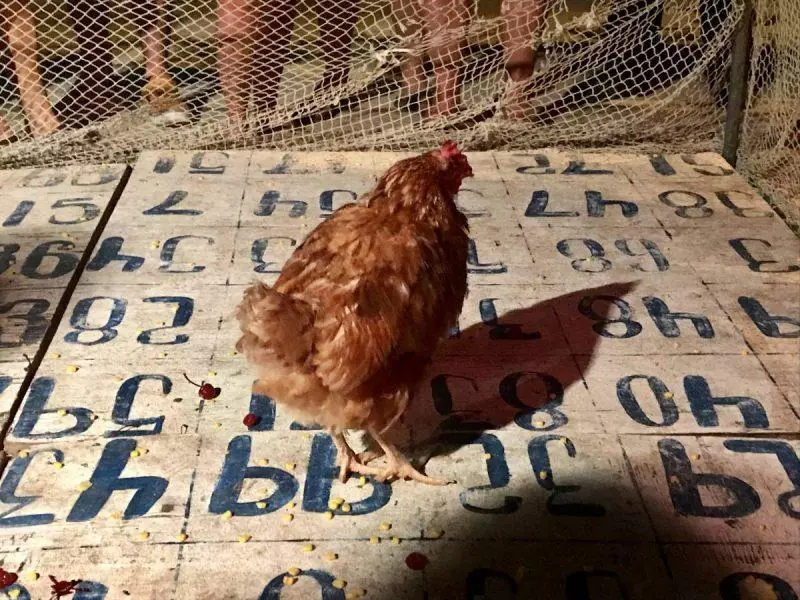 The Chicken Drop at Wahoo's Lounge was my favorite activity in San Pedro. Taking place every Thursday night around 7pm, the concept of the game is that you place a chicken on a board and if the chicken poops on your number, you win BZ$100 (USD$50). There are 5 rounds so you have more than one chance to win, and the second to last round is the mega round, where you can win BZ$1,000.
You purchase your numbers ahead of time, ranging from BZ$1-BZ$5 depending on the round you're buying the ticket for. Each chicken has a unique name, like "Gallo" and "rice and beans." You're encouraged to cheer them on, and people take the game seriously. It can get a little rowdy, but I did see children in the earlier rounds.
The rounds are supposed to take place every half hour, but it's Belize so don't be surprised if they're delayed. I won the first round and was hooked.
If you're not going to be in San Pedro for the world famous chicken drop and are looking for an alternative but similar activity, there are also hermit carb races on Tuesday nights at Crazy Canucks.
7) Swim with sharks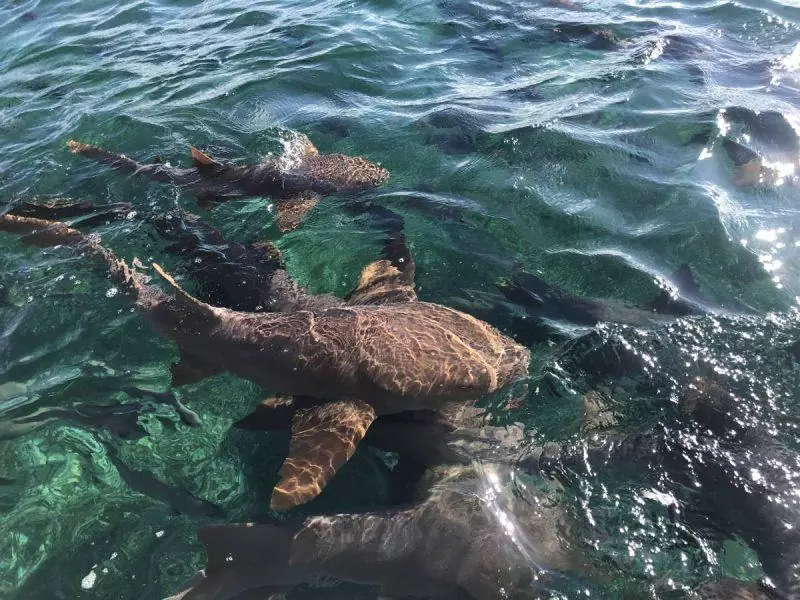 San Pedro is one of the few places where you can swim with sharks and escape relatively unharmed. Granted, they are nurse sharks so they are not known for chomping on humans, but be careful nonetheless. The boat operators throw chum out into the water to attract them to the tour groups and the ocean doesn't have any gates so you never know what's going to come for the bait.
That said, I felt completely safe out on a boat with with Anda De Wata Tours. We saw an endangered loggerhead sea turtle that was almost bigger than me, swam with the sharks without incident and snorkeled in a shipwreck. It was a great day on the water.
RELATED POST: VISIT THE CAYE CAULKER ANIMAL SHELTER IN BELIZE
You don't have to book an expensive day tour to have a good time if you're staying in San Pedro, Belize. Put your feet up and stay a while. San Pedro has plenty of things to do to make sure you have one unforgettable trip.
Till next time, safe travels!
Note: This post contains sponsored activities. All opinions and fond memories are my own.
Liked this post? Pin me below: