Thinking about going on a food tour of Old San Juan with Spoon Food Tours? Read on for my review.
I'm biased when I say this because I was born there, but there is no better place to eat than San Juan, Puerto Rico. The portions are generous, the food savory and doused with garlic, and the ingredients a mix of Taino culture, African influences and Spanish cuisine.
Simply put, if you're looking for a foodie's escape, you've found it. Navigating the menu can be difficult for non-Spanish speakers or first-time visitors to the island, however. That's where Spoon Food Tours comes in.
I was able to attend a Sunday morning food tour, which starts a little later than all the other days at 10am. The whole experience lasted 2 1/2 hours, and included a blend of history, architectural facts and of course, food!
Here's everything you need to know if you're considering joining Spoon Food Tours on an upcoming trip to San Juan, Puerto Rico.
RELATED POST: 22 INCREDIBLE DAY TRIPS FROM SAN JUAN, PUERTO RICO
Meeting point and introduction to Old San Juan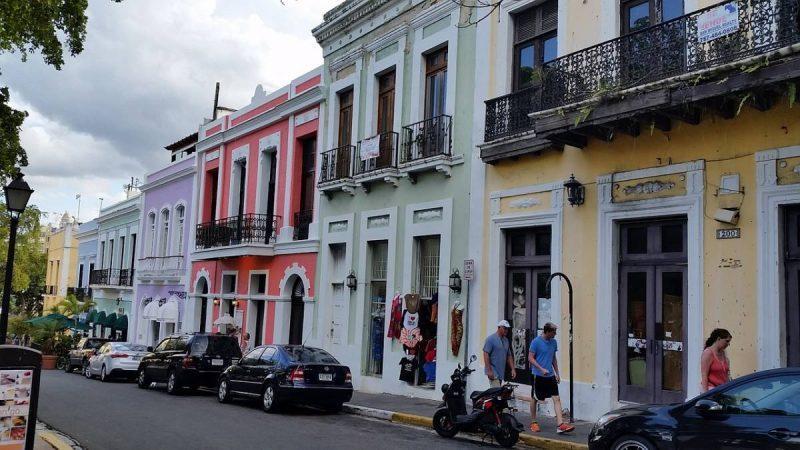 You meet for the tour at Totem Telurico in Quincentennial Plaza, located by Castillo San Felipe del Morro (a $6-$10 Uber ride away from the cruise ships if you don't want to walk). The Plaza was constructed in the early 1990s to celebrate the 500th anniversary of the discovery of the new world by Christopher Columbus and displays the theme of "5" throughout, from the roman numerals adorning the benches to the numbers of sides to on the street lights.
The totem pole itself was constructed by Puerto Rican artist Jaime Suarez in honor of the celebration, and you'll hear a lot about art on your tour. You might have noticed paintings of different people throughout the streets of old San Juan, with dates attached. These are all important figures in Puerto Rico's art history.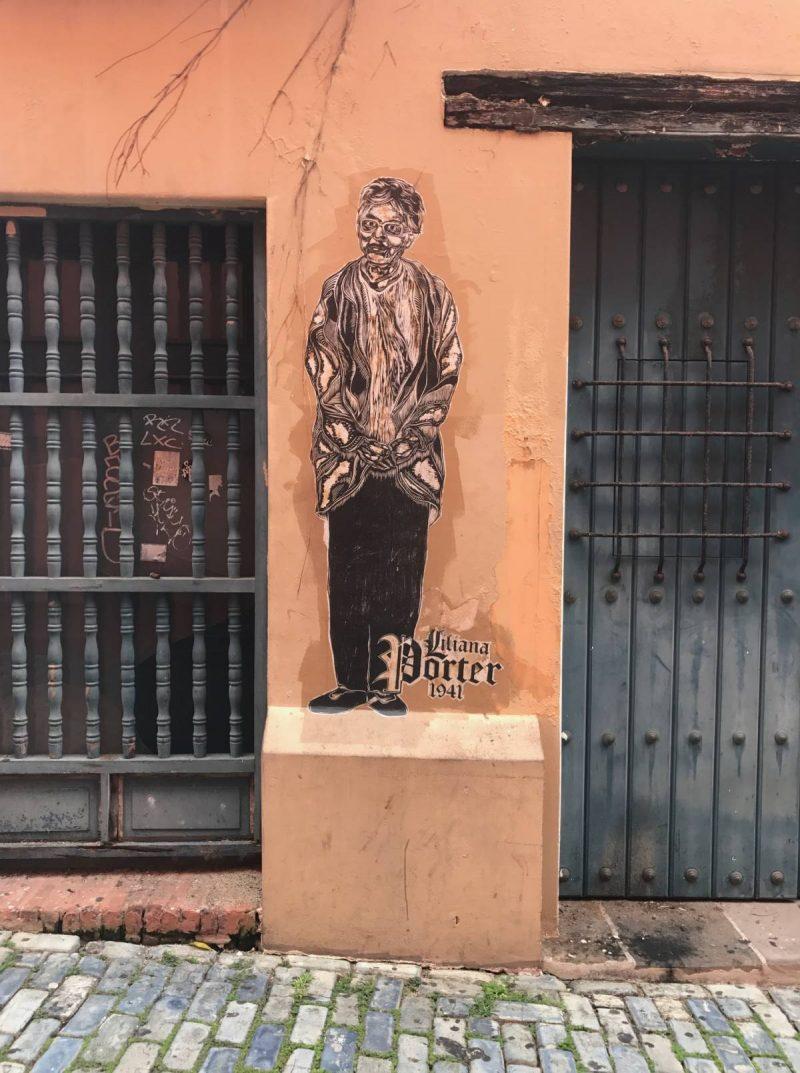 Our guide, Pablo, was an endless source of information, with a love for books, history and all things related to la Isla del Encanto. At one point during the tour it began to rain (as it inevitably does on a tropical island) and Pablo graciously volunteered his poncho and umbrella so none of the attendees would get wet. Courteous and knowledgable, you could tell right away this was going to be a great tour.
RELATED POST: VISIT THE ARECIBO OBSERVATORY
Restaurants visited with Spoon Food Tours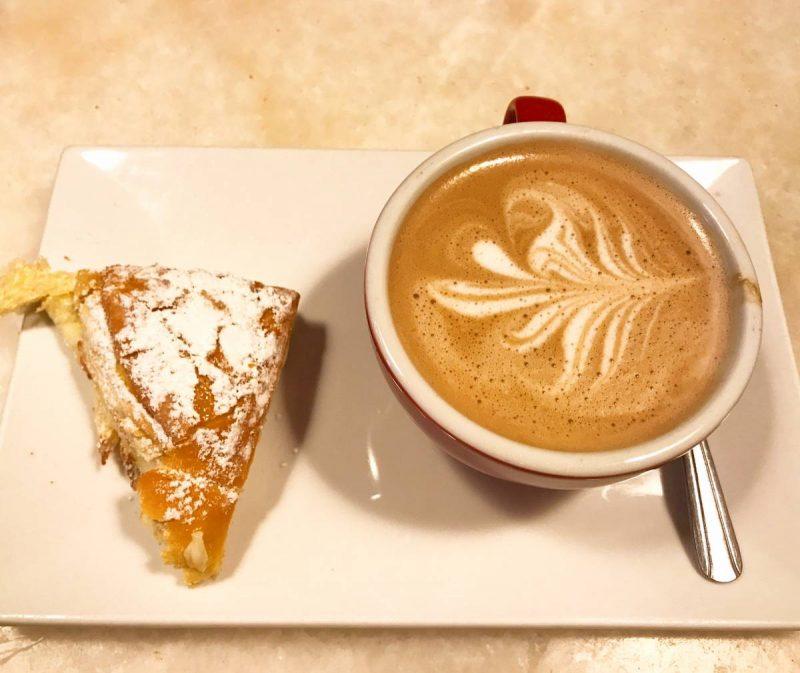 Our day started with coffee and Mallorca sandwiches from Cafe Don Ruiz, which takes pride in serving locally roasted coffee beans and was busy the entire time we were there. I had a hot chocolate because I don't generally drink coffee (don't tell anyone, I know that makes me a bad Hispanic) and I was impressed by the artwork in the foam.
Afterwards, we stopped by La Tortuga Panaderia (Spanish for bakery, aka deliciousness) and had a traditional quesito. I couldn't help but stop for a picture with the pink wall located right outside. This was our shelter from the rain for a brief moment before making a run to stop number 3, the aptly named Stuffed Avocado Shop, where we had an avocado bowl with pernil and crunchy plantains (pictured below).
Then, in case we weren't full enough, we walked over to Hecho en Casa for the grand daddy of all Puerto Rican dishes–mofongo. We each got our own personal one, with chicken and a garlic cream sauce. As an added treat, we got to try a cocktail at the end, which was a hit all around.
Finally, we were ready for some desert, so for our final stop we went to Trapiche Gelato. Pablo and the owner are friends and she greeted us personally, announcing very special news of a new location opening soon. Her store has taken off since it's opening just a few years ago, and it's not hard to see why.
Gelato in a warm place is generally good business, but the flavors at Trapiche are all locally sourced and vary by season. I was so busy devouring my coconut gelato that I didn't even manage to score a picture! I linked their IG account below though, and you should definitely stop by on a future visit to Old San Juan.
Fun facts about Old San Juan
Did you know that the streets of Old San Juan are built in such a way that they maximize airflow and ensure that there is always a shadow? Or how about the fact that the original cobblestone street, imported from Great Britain, has actually lasted for hundreds of years whereas the new cobblestone installed a few years back is already experiencing significant wear and tear?
These are some of the fun facts you'll learn on your Spoon Food Tours, to help pace you between all the eating.
RELATED POST: VISIT LA CUEVA DEL INDIO IN PUERTO RICO
Know before you go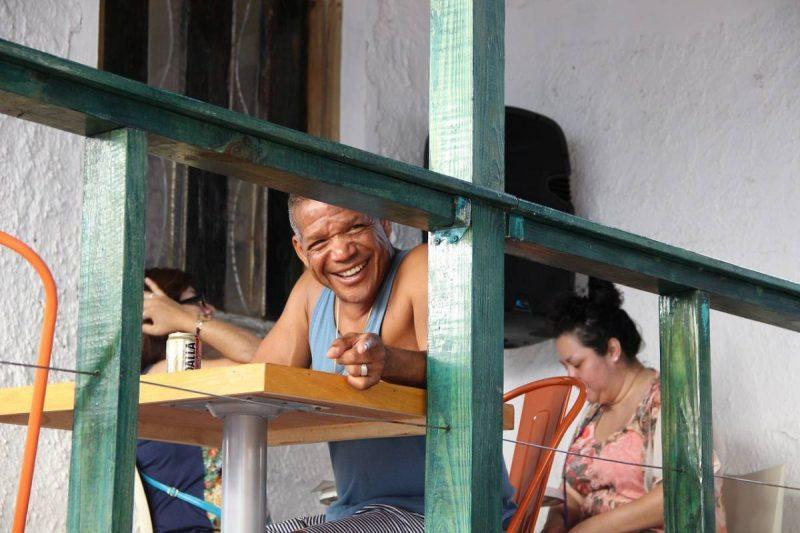 As with all tours, make sure you bring a tip for your guide at the end. If you like what you see (and eat) then leave a good review on TripAdvisor or Yelp. Always wear comfortable shoes and be prepared for weather changes in Puerto Rico–it could rain and stop at any moment. The tour lasts 2 1/2 hours and leaves you by Bastion de las Palmas.
You can book your tour directly on the website ahead of time, and be sure to specify any food allergies like dairy or gluten so they can accommodate you and let the partner restaurants know ahead of time.
I am so grateful to Spoon Food Tours for giving me the chance to eat my way around Old San Juan on a morning food tour and can't wait to plan my next visit.
Till next time, safe travels!
RELATED POST: VISIT THE BIOLUMINESCENT BAY IN VIEQUES
Liked this post? Pin me below.
Disclosure: Spoon Food Tours provided me with complimentary tour in exchange for my honest opinion about the experience. As always, all opinions are my own.