I took a chocolate making workshop at Montadero Chocolate in Caguas, Puerto Rico. Read on for my experience!
Did you know Puerto Rico has a growing gourmet chocolate scene? It's a little-known gem, with the climate and temperature just right to grow some of the most expensive cacao pods in the world.
There are a few local players that are making big moves in the chocolate industry, chief among them being Montadero Chocolate.
I had the pleasure of visiting the store and taking part in a chocolate workshop, not to mention tasting almost everything they offer since it was impossible to leave empty-handed.
Here's what you need to know to plan your visit!
RELATED POST: 21 AMAZING DAY TRIPS FROM SAN JUAN
Where is Montadero Chocolate?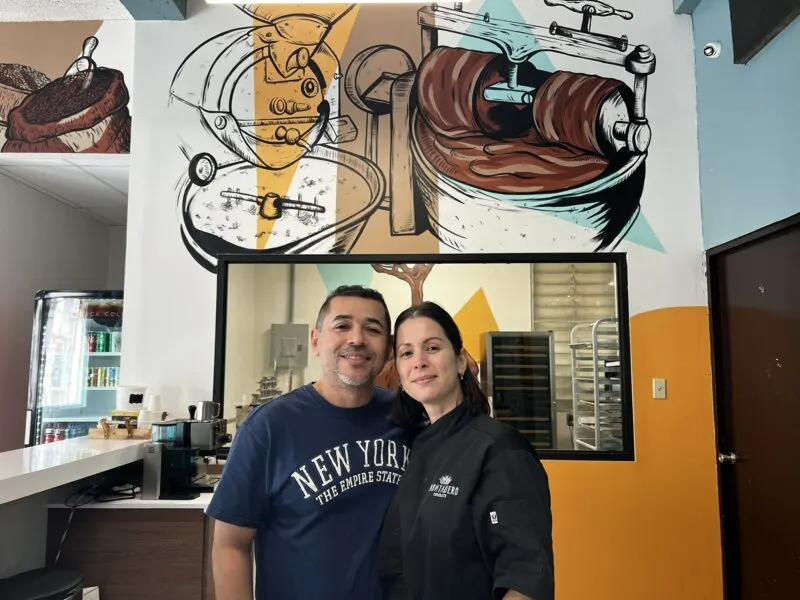 Montadero Chocolate is located in Caguas, about a half hour south of San Juan.
They have a storefront that recently opened and has several tables as well as a classroom and workshop space.
There is street parking available at no cost if you can find a space and are skilled in parallel parking. Be aware that the streets are narrow and Caguas is a crowded neighborhood with a lot of traffic in general.
The shop is beautifully decorated with an elaborate mural of the chocolate making process. The woman prominently featured in the mural is the owner, German Ramos', grandmother.
German is pictured above with his wife, Kenia. Their son is somewhere in the background, having the best "bring your child to work" day possible.
What makes Montadero Chocolate special?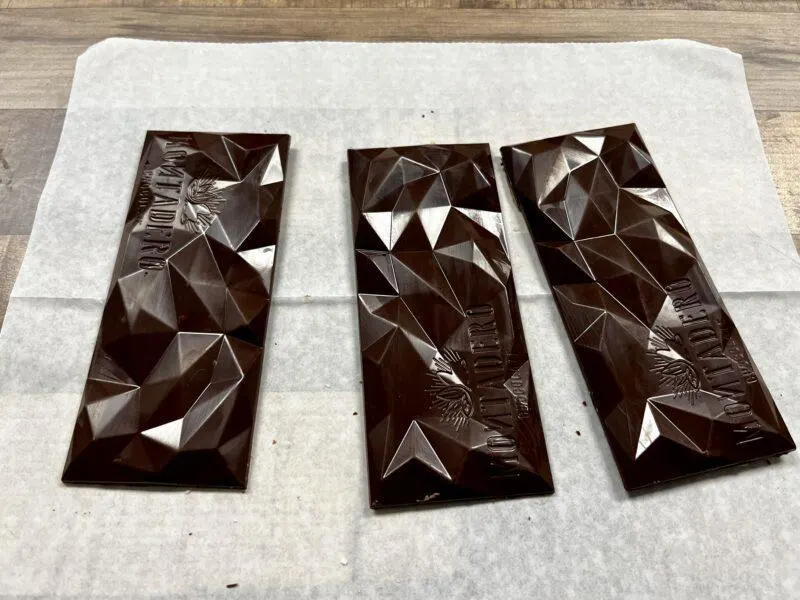 You won't find Godiva or Lindt stores on the island. Puerto Rico has not typically been associated with high-end chocolate, until now.
Montadero Chocolate works with major brands and makes custom truffles with endemic flavors like passionfruit and papaya.
They are the official chocolatier for Dewar's on the island and particularly shine in alcohol-infused recipes.
Montadero Chocolate uses 100% locally sources cacao beans and all chocolate production occurs in-house.
One of the farms they purchase from is Hacienda Chocolat, located in Fajardo. They also do chocolate pairings and experiences with whiskey and wine.
This is a small Puerto Rican industry that is making a global name for itself.
Montadero Chocolate has nods to its roots and family history throughout the store and brand.
For instance, the shape of the bars themselves are made to look like a topographical map of the mountains in the town where Ramos' family lives.
What is the Chocolate Workshop like?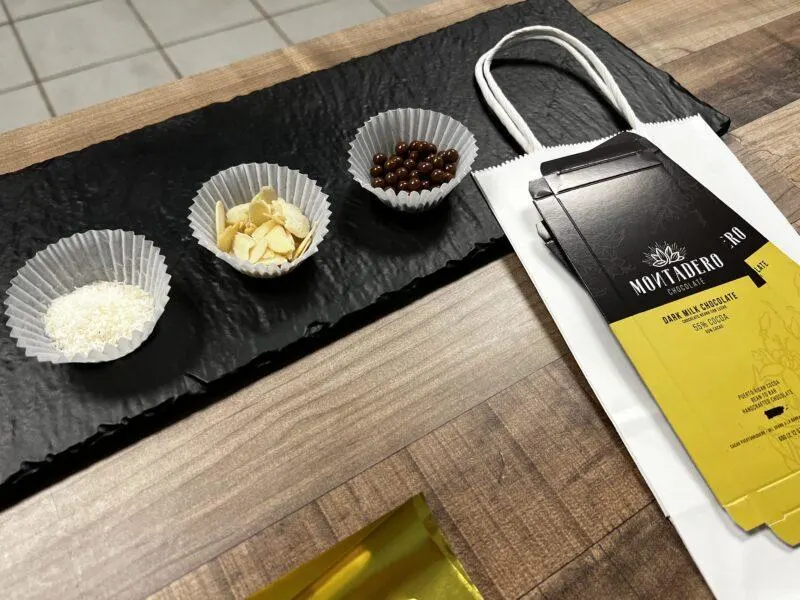 The Chocolate Workshop is offered primarily on the weekends and costs $36/pp. It lasted approximately 2 hours.
I made my booking online and received confirmation via text after. They need a minimum number of people to proceed with the workshop so have an alternate date available, just in case.
We learned about how chocolate is made and saw Ramos grind the beans into a chocolate paste. We talked about tempering and molding chocolate.
We reviewed our options for add-ons, from crunchy chocolate coated rice balls to truffle salt. Then we got to work!
There were 4 people in my class total. We each had the chance to pour our own chocolate into the molds and decorate the bars as we saw fit.
Then, while they cooled, we tasted whiskey and paired it with chocolate.
The experience includes the whiskey tasting (or hot chocolate if you don't drink) and you make 3 chocolate bars to take home with you.
Once your creations are cooled, you wrap them in foil and package them officially in the boxes provided.
I did the workshop by myself but the other people there were a group of friends and I know families with small children that have signed up for the activity as well.
Montadero Chocolate Shop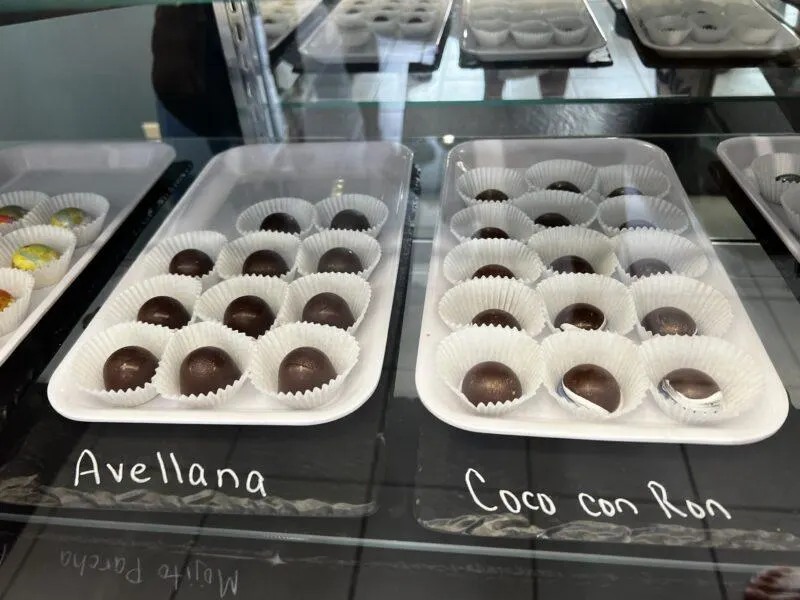 You can't leave without purchasing a few items from the chocolate shop.
I appreciated their variety of offerings. They had cacao tea, made from the husks of the pods.
They also had various dainty desserts, decadent cookies, chocolate bars with varying percentages of cacao, hot chocolate, and more.
The truffles are made fresh daily and are limited in quantity so if there's one you see when you arrive at the workshop that is running low, purchase it first!
I made this mistake and missed out on 2-3 flavors that sold out in the 2 hours I was there.
Whenever possible, I encourage you to go beyond San Juan and support small local businesses like Montadero Chocolate.
RELATED POST: RON DEL BARRILITO RUM TOUR IN PUERTO RICO
Till next time, safe travels!