Want to visit the Ron del Barrilito headquarters at Hacienda Santa Ana in Puerto Rico? You've come to the right place!
This is one of the lesser known local rums on the island. It is becoming increasingly popular and is now the second working rum distillery you can tour on the island. The first is the Bacardi Factory near San Juan.
There's also the Seralles Castle in Ponce (makers of Don Q. rum) but you don't have a rum tasting experience.
All of the aforementioned rums are part of the 6 official rums of Puerto Rico. They say Puerto Rico is home of the piña colada so we stay well stocked on all ingredients.
If you're ready to plan a visit, here's what you need to know.
RELATED POST: TOUR THE BACARDI FACTORY IN PUERTO RICO
Ron del Barrilito Distilling Process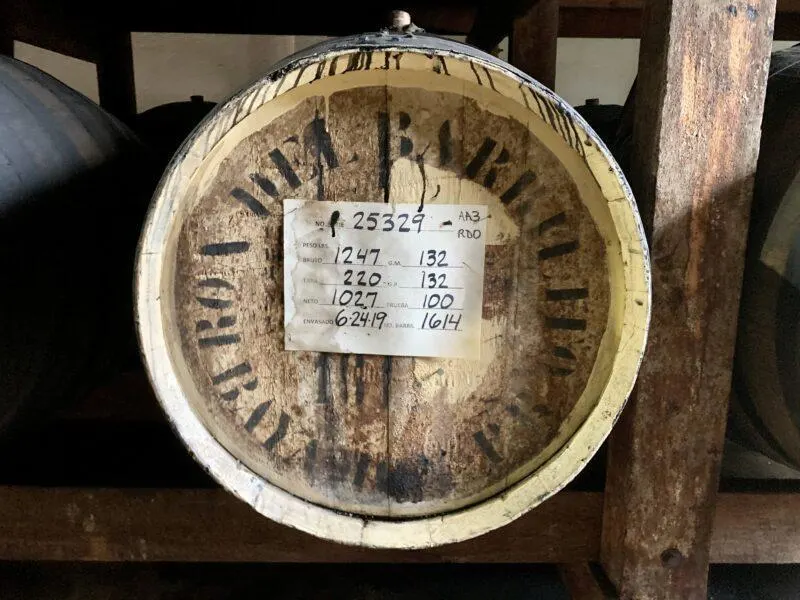 Pedro Fernandez is the main founder of this brand of rum. He studied in France and wanted his product to mimic cognac or sherry. He would store his creations in oak barrels.
Most rum distilleries purchase their barrels from Bourbon makers in Kentucky. Ron del Barillito purchases white oak barrels directly from Spain. These are sherry wine barrels with more of a brandy flavor.
The main ingredient? Molasses. This is why hot weather accelerates the distillation process.
Most rums age for 6-10 years. There is the 3-star rum that is the original and ages for 6-10 years, and 2-star rum that is better for mixing and ages for 3-5 years.
RELATED POST: MY FOOD TOUR EXPERIECE IN OLD SAN JUAN
Where to buy Ron del Barrilito rum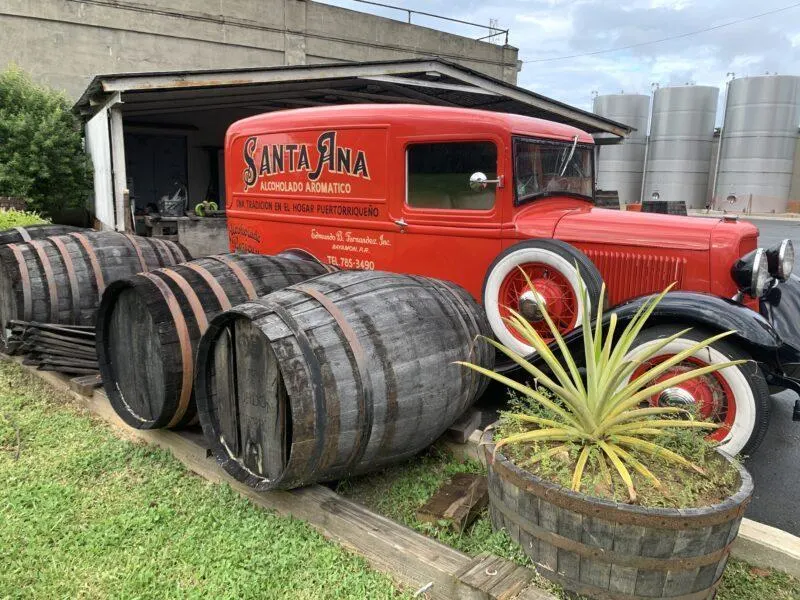 The distillery produces 18,000 bottles per year and is distributed in 30 states. Nevertheless, it's hard to find and always a treat to stumble across outside the island.
There are 6 aging warehouses on the premises and only one headquarters — Hacienda Santa Anna.
This is the original location where the rum was first produced, in Bayamon.
There are several different rum variations you can buy on the property, including one that is strictly available on sight and is the most exclusive product they offer.
Ron del Barrilito 5 Star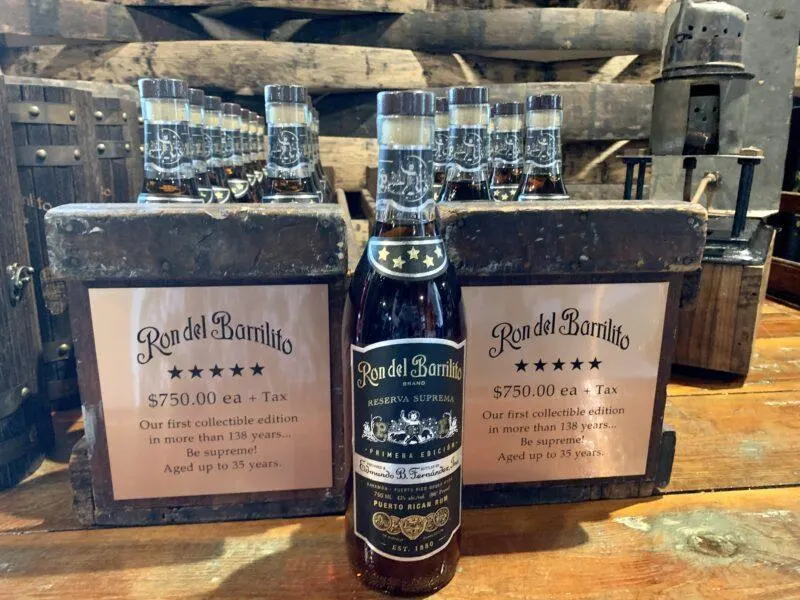 Coming in at $750 a bottle, this hand-filled bottle is as much of an experience to make as it is to drink. You hand pour it from the barrel and get to seal it with wax.
It's a collectible edition aged up to 35 years and a great gift for aficionados.
You can only find this rum at the gift shop on the property.
If this seems a little out of your price range, never fear — all tours come with a complimentary drink at the bar immediately adjacent to the gift shop.
Hacienda Santa Ana Tour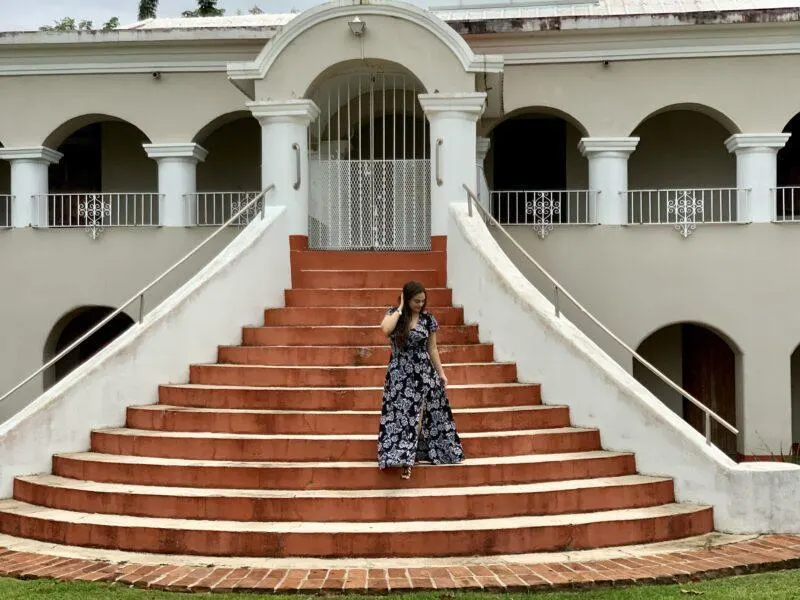 The Hacienda recently opened for tours and events. Currently, you can tour the warehouses and visit the main reception building with the gift shop and tasting rooms on the Heritage Tour, only $25.
The land used to be a sugar plantation and served as home to the Fernandez family for generations. The windmill has been converted into office space for the employees.
It is a small but scenic stop and worthwhile if you're interested in learning about the island's history. There's even a barrel of rum reserved to be drank only when Puerto Rico receives its independence.
Titled the "freedom barrel," it has been marinating since 1942. It's only meant to be opened under one circumstance (independence), at which time the rum therein is meant to be given to the local people of Bayamon for free to celebrate.
The tour lasts about 30 minutes and includes a complimentary cocktail at the on-site bar. Tours are held 7 days a week from 9am-4pm and can be reserved online or upon arrival.
I recommend you make reservations online ahead of time to ensure availability.
RELATED POST: BEST THINGS TO DO IN PONCE, PUERTO RICO
Rum Tasting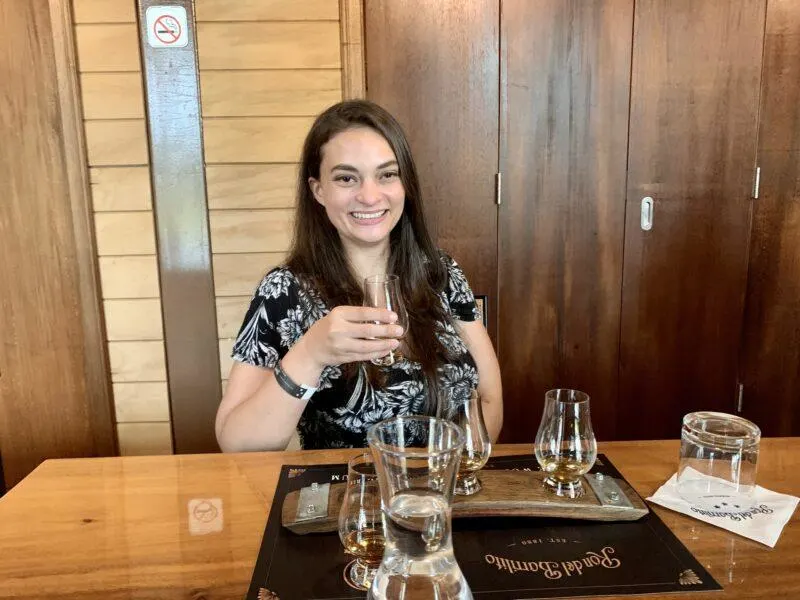 Ready to take your experience to another level? Sign up for rum tasting or a mixology tour!
I did a rum tasting tour and it cost $80.
The experience is reserved for small groups and includes a tour of the facility and private session where you can try each of the brand's rums with a tasting guide facilitating the process.
You can fully appreciate the distinction in rum that is aged longer when you can compare and sample back to back. This would be a great gift for rum enthusiasts.
In short, Hacienda Santa Anna is worth a visit if you're in the area. Learn about Bayamon's history, the rum distilling process and the man who once upon a time distributed spirits to all.
Till next time, safe travels!
RELATED POST: 23 AMAZING DAY TRIPS FROM SAN JUAN
Liked this post? Pin me below.