Frontier Airlines GoWild! All-You-Can-Fly Pass is marketed as a great way to save money on flights, but is it worth it? Read on for my review.
I used Frontier's All-You-Can-Fly Pass throughout the summer season and for again for a month in October.
Here's everything you need to know if you're considering the pass as a way to save money on flights.
RELATED POST: 3 GUARANTEED WAYS TO FIND CHEAP FLIGHTS
About Frontier Airlines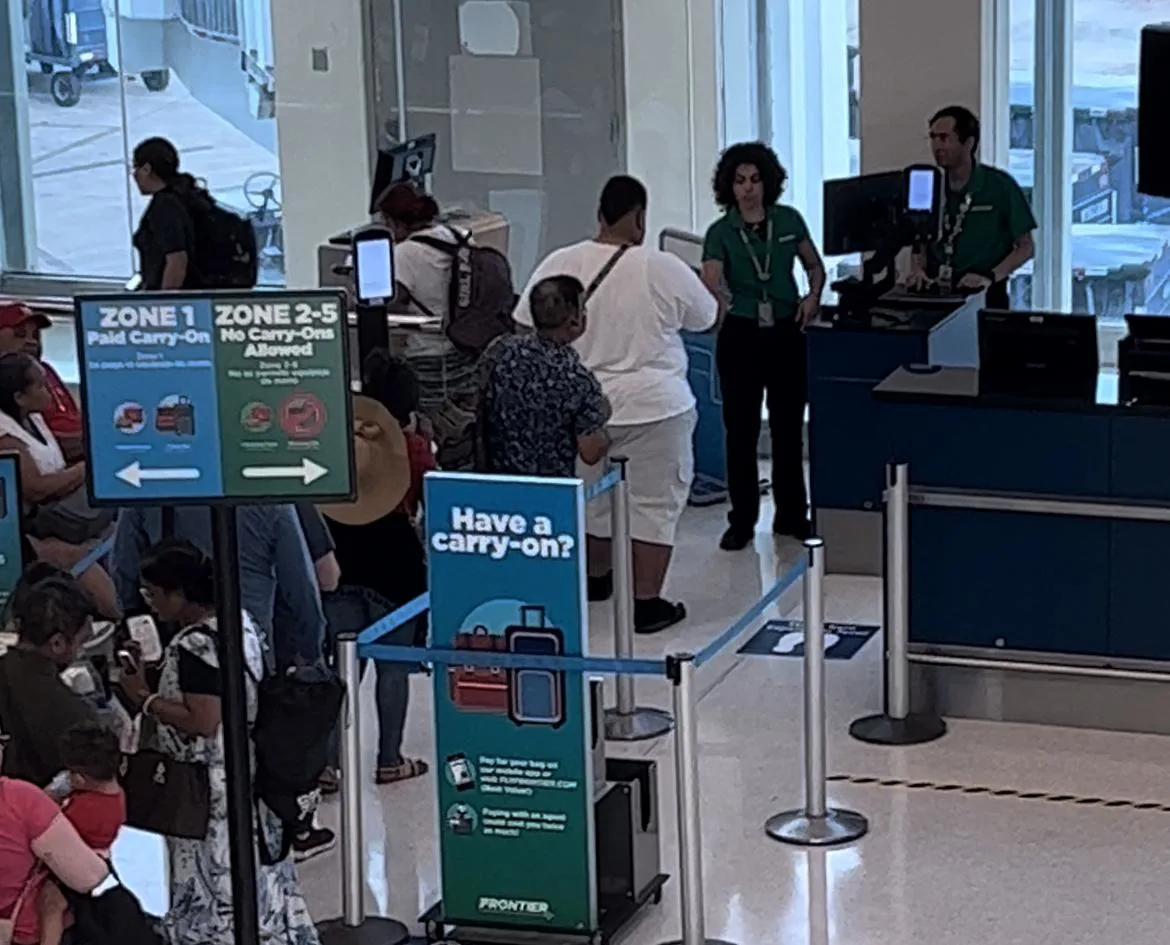 Frontier Airlines is a US-based budget airline.
Budget airlines are appealing because offer a la carte pricing, allowing guests to customize the price of their journey by including or excluding different amenities.
With a budget airline, there is a base fare for your ticket on the plane, and additional fees for things like seat selection, luggage, and food and drink.
There is no entertainment offered on board (make sure to bring your own!).
I have flown with Frontier frequently over the years. They are a no frills airline but they get you to and from your destination safely.
Budget airlines are just as safe and meet the same FAA regulations as legacy carriers. The biggest differences are usually in staff, service, and flying experience.
RELATED POST: BEST BUDGET AIRLINES WITH TO SAVE BIG ON AIRFARE
How does Frontier's GoWild! All-You-Can-Fly pass work?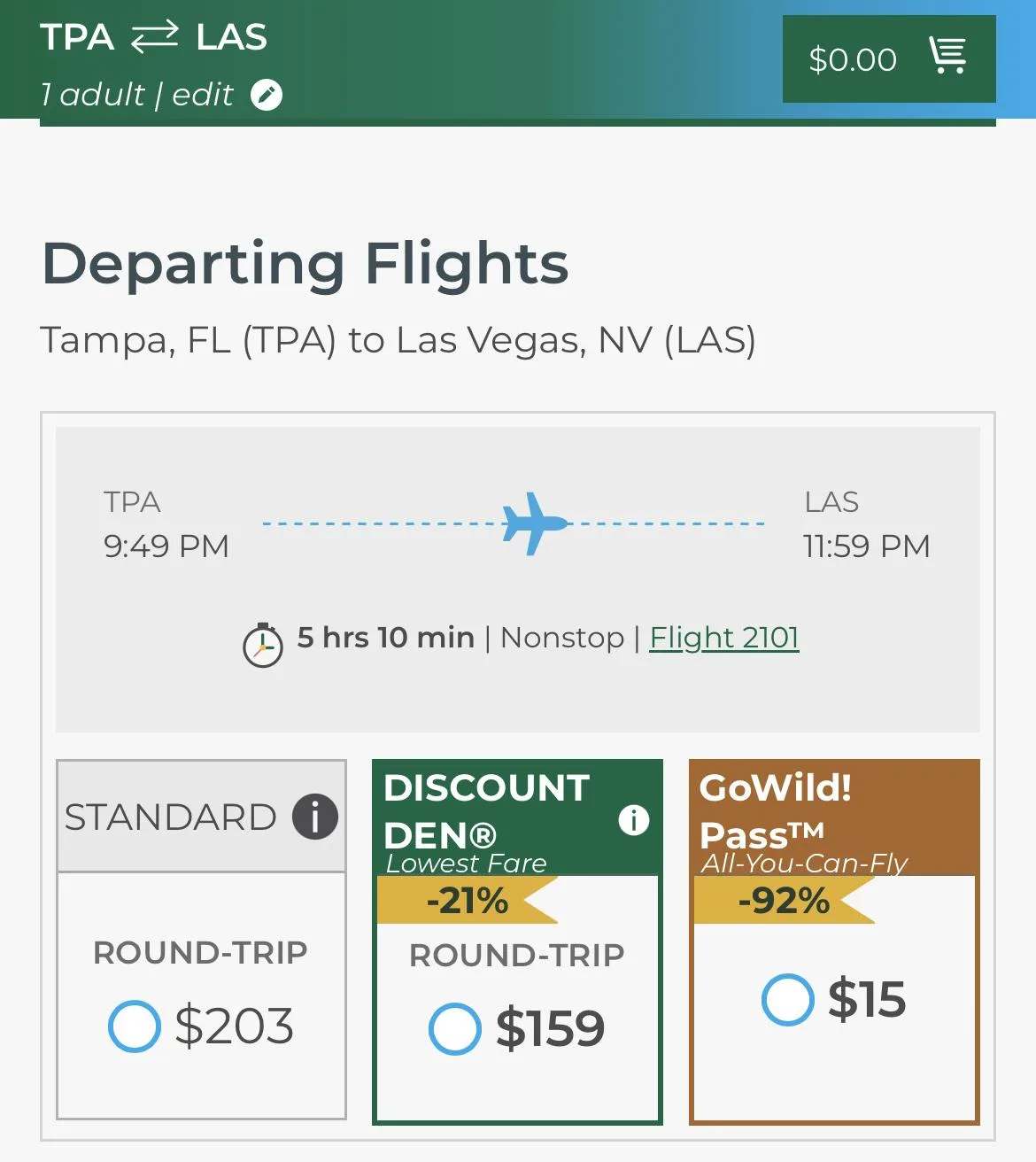 Frontier Airlines' All-You-Can-Fly Pass lets you pay a one time flat fee and book unlimited flights for yourself while you have the pass.
When you have the pass, your flights are not free but you only pay the taxes and fees. I've paid between $30-$50 for taxes and fees on a flight, saving hundreds.
To see rates, just search for flights. The "All-You-Can-Fly Pass" will be listed as one of 3 options, along with the standard rate and Frontier's Discount Den rate, a separate program with an annual membership of $59.99.
When the pass first debuted, pass holders were able to make their reservations 10 days before an international flight and 24 hours before a domestic flight.
With my summer pass, I used the last minute flights to help me move. I took flights booked within 24 hours and transported packed luggage to my new place.
Frontier lessened their booking restrictions this fall, however, allowing earlier access to select flights. Note, an early booking fee may apply.
With my October pass, I booked a flight to Vegas more than a week before my trip. For me, this is the game changer that makes the pass worth it now.
What cities can you fly to with the pass?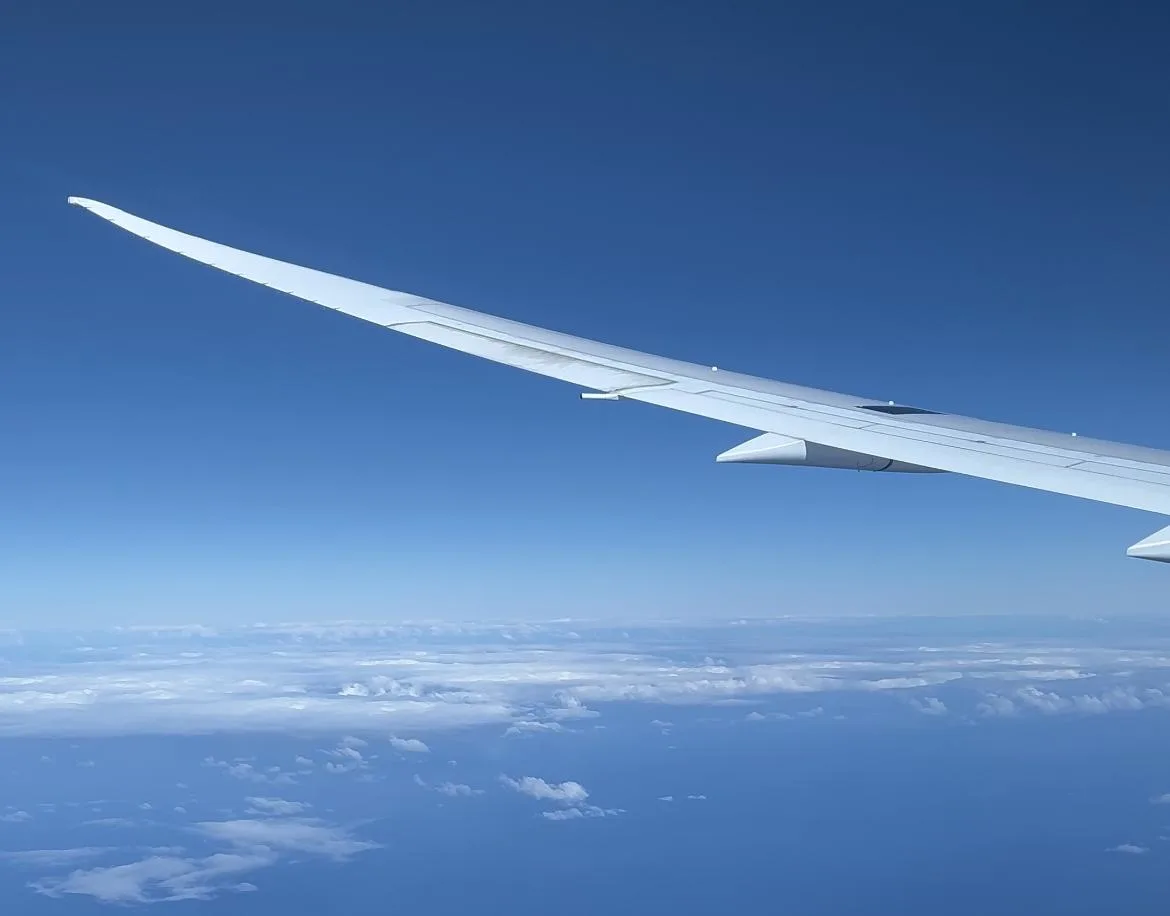 You can fly wherever Frontier Airlines operates, currently to over 100 destinations in the United States like Orlando, San Diego, and Dallas.
They also have 30 international destinations like Canada, Guatemala, Dominican Republic, and Mexico.
RELATED POST: HOW TO GET A (PRACTICALLY) FREE FLIGHT WITH AIRLINE MILES
What is not included in the pass?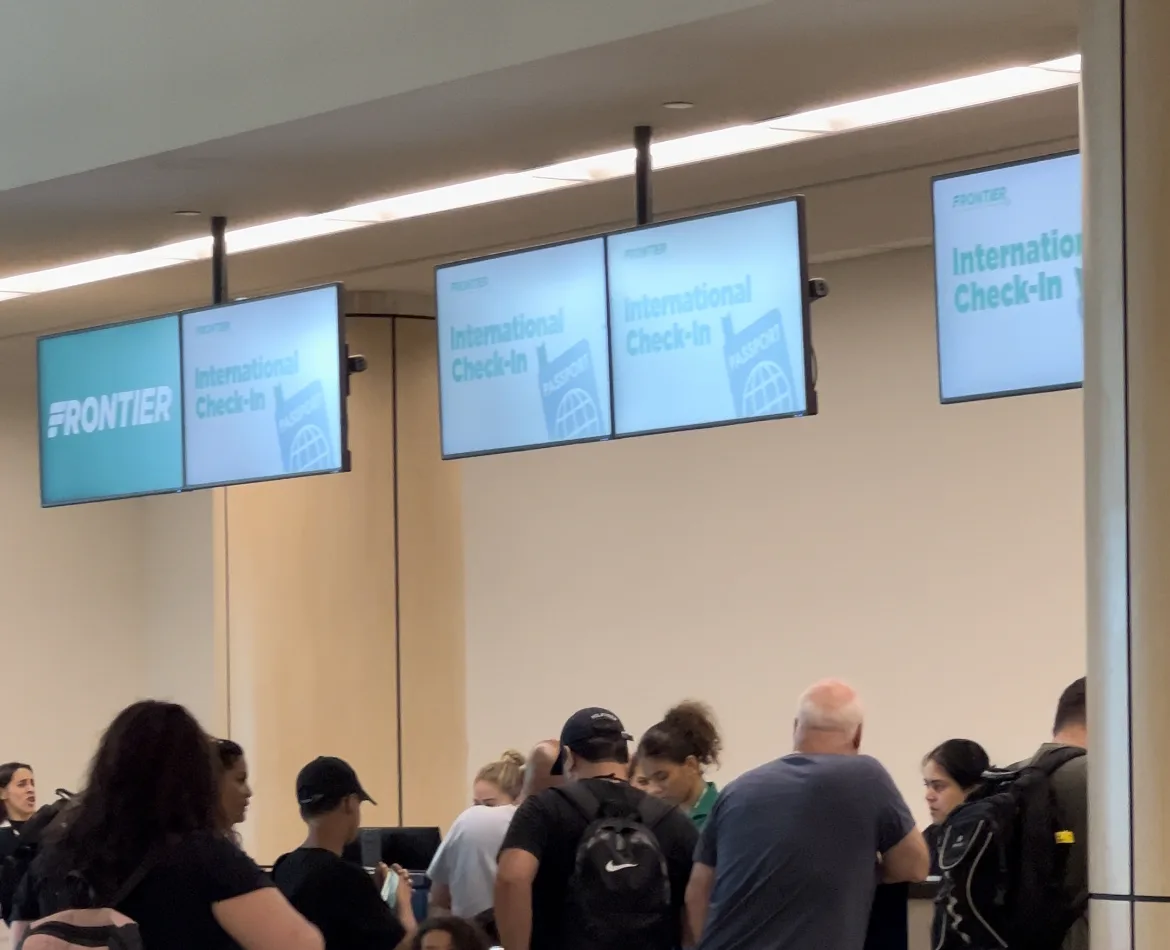 Importantly, the pass does not include your luggage fees, seat selection, or priority boarding.
These are all additional costs, even carry-on luggage.
There are also blackout periods. Currently, the 2024 blackout periods are as follows:
January 1, 15
February 15, 16, 19
March 3, 10, 15-17, 22-24, 29-31
April 5-7, 12-14
May 23-24, 27
June 27-29
July 5, 7
August 29-30
September 2
RELATED POST: 7 WAYS TO SAVE MONEY WHILE TRAVELING
How long is the pass good for?
Frontier offers the All You Can Fly Pass with 3 durations — monthly, seasonal, and yearly. With the monthly pass, there is an initial enrollment fee.
The monthly pass is good for 30 days after you purchase, so if you buy mid-month, it counts down 30 days from then.
The seasonal pass can be for a season but sometimes span longer. Currently, they have a fall and winter pass, giving you two seasons for the price of one.
The year-long pass runs for set dates, currently from April 11, 2023 to May 2, 2024.
How much does the pass cost?
The current rates are:
$1,999 for an annual pass
$299 for a seasonal pass (from September 2023 through February 2024)
$149 for a monthly pass (first month discounted, only pay $99)
Click here to see the current rates and available pass options.
Currently, Frontier is running a Black Friday Sale where users can get the pass for $499, valid from May 1, 2024 to April 30, 2025. You also get Silver Elite Status as a bonus if you book before November 28th.
Is Frontier's All-You-Can-Fly Pass worth it?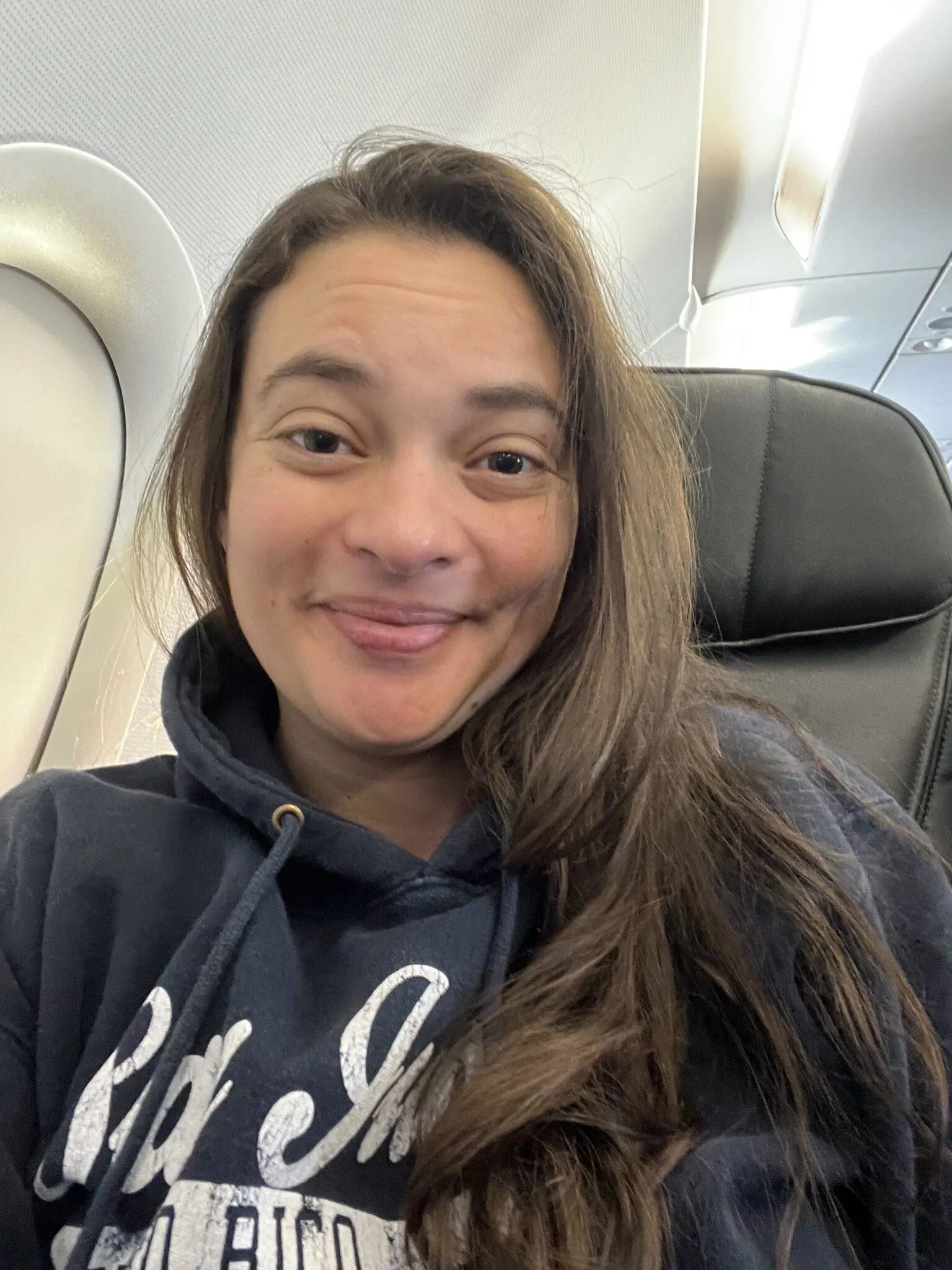 I think the main catch is not the additional fees like some people might think, but rather the booking timeline and restrictions.
It's worth it if you're planning an international trip and know you'll have a 10-day buffer before your trip to secure your flights, but the 24-hour domestic flight timeline is tough to accommodate.
Now, with the ability to book select domestic flights more than 24 hours in advance, the pass has become SO much more valuable.
I was actually going to book a regular priced ticket for my flight to Vegas but found that it would come out cheaper if I paid for the monthly pass.
I saved money using the pass for a month, and I only took one trip with it.
So yes, definitely worth it for me!
But do the math, and research to see what the timelines look like at your destination.
Are you OK making your hotel and activity reservations months for Costa Rica in advance and waiting till less than 2 weeks before to secure your flight? It's not for the faint of heart.
Always have a backup flight identified and search to make sure Frontier is even running that route on your dates.
Sometimes Frontier will only fly a certain route 2 days a week, like Mondays and Fridays.
It may also be tricky to book your return if it doesn't fall within the booking window yet, so you could be booking your flights separately, and might be getting your return flight when you're already on the trip depending on how long your trip is.
This is not to discourage you, but give you a heads up so you can plan accordingly.
Frontier Airlines has made so many changes to their pass that it's hard to know what's coming in the future.
Even with the additional costs and booking timelines, I still think this is a solid way to save on flights.
CLICK HERE TO BOOK FRONTIER'S ALL-YOU-CAN-FLY PASS
Till next time, safe travels!