Are you thinking about visiting the Strong Museum of Play? You've come to the right place!
My family lived in Rochester for more than 15 years and this is one of my favorite museums.
Here's everything you need to know to plan your trip, including details on the new expansion.
RELATED POST: THINGS TO DO IN ROCHESTER, NEW YORK
What is the Strong Museum of Play?

The Strong National Museum of Play is a museum dedicated to all things fun and games.
It's the center of a broader complex of play, undergoing rapid growth.
Located in Rochester, New York, it was founded by Margaret Woodbury Strong. Margaret was a philanthropist and collector of toys.
Upon her passing in 1969, she left her extensive collection to the community of Rochester, which led to the opening of the museum in 1982.
There are two floors of exhibits (with elevators, the museum is fully accessible) and interactive opportunities for all visitors to play.
For instance, you can ask a large magic eight ball a question or have your portrait drawn by an Etch A Sketch.
There's also a gift shop at the entrance if you're inspired to buy a game to take home with you.
What are the museum's hours of operations and admission fees?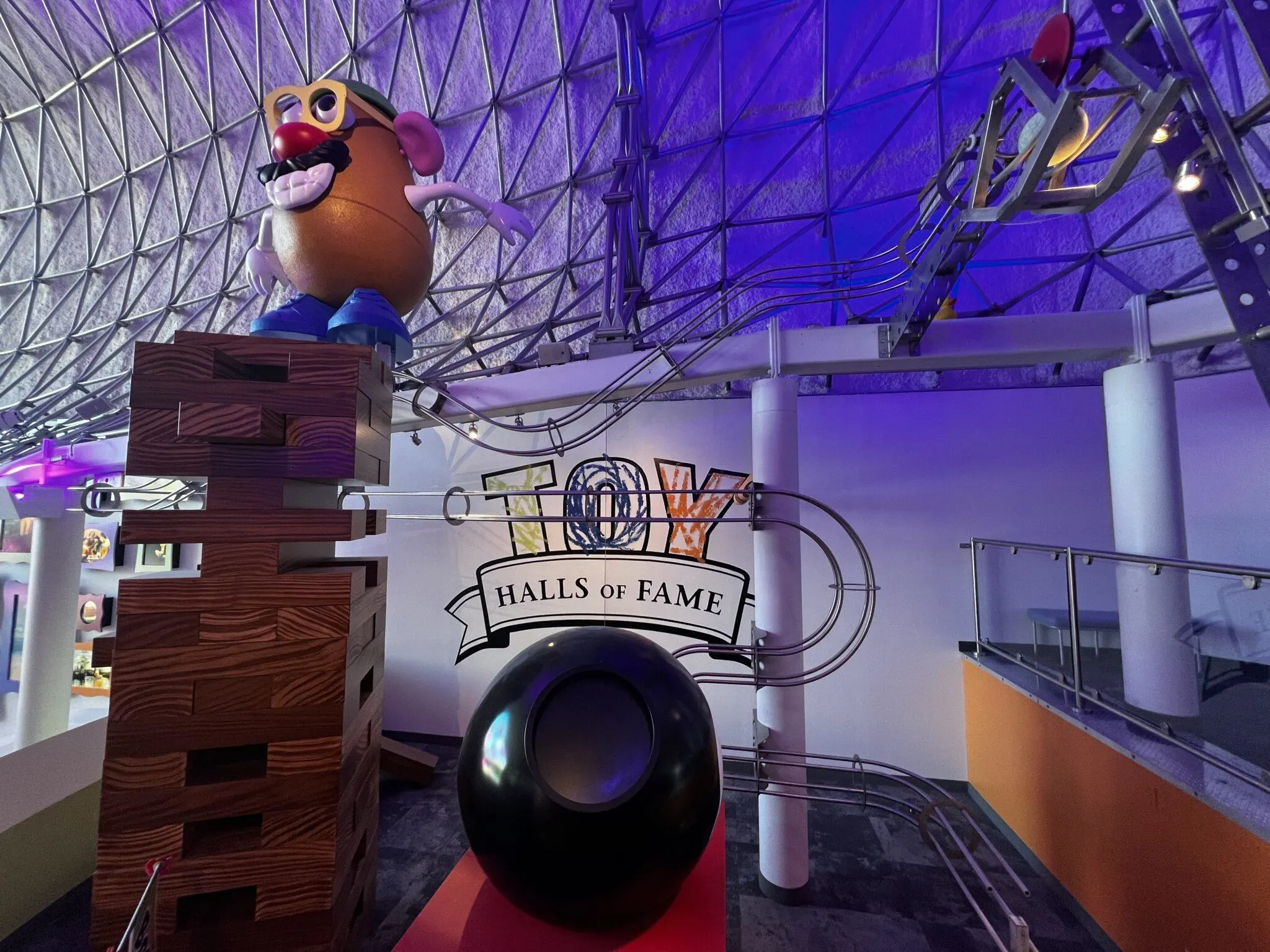 The Strong Museum of Play is open daily from 10am to 5pm, except for Fridays and Saturdays when they're open later till 8pm.
They're closed Thanksgiving and Christmas Day.
Admission is $25 for adults. You get a $2 discount when you book online, coming out to $23/pp.
College students and veterans get a $5 discount with their IDs.
They offer half off admission on Fridays from 4pm-8pm.
Guests with SNAP benefits and their EBT card can get up to 4 tickets for $5 each.
What exhibits and collections are on display?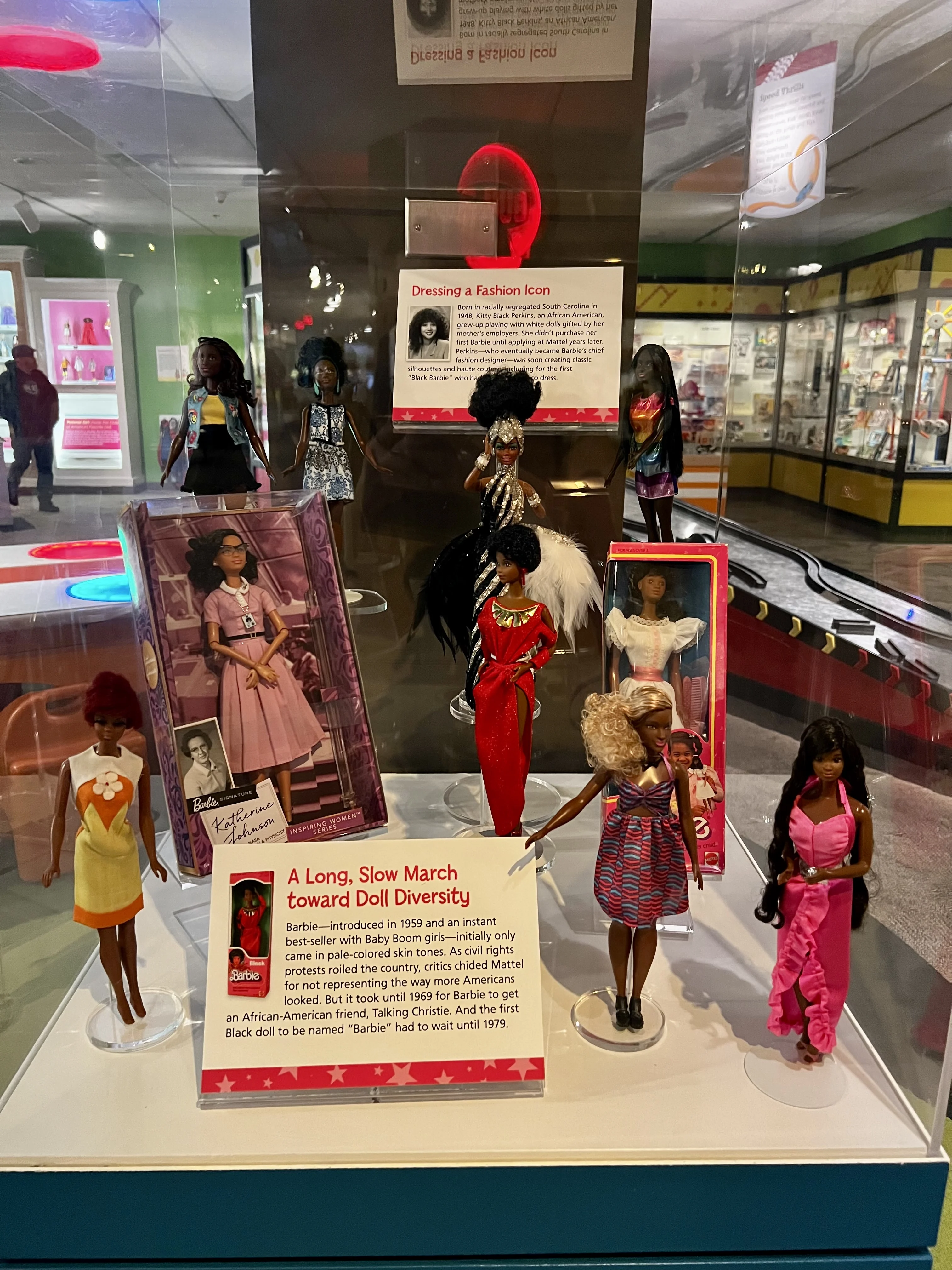 The museum is expansive, with an impressive collection of exhibits and galleries.
There are distinct areas, like an area dedicated to superheroes, an area that looks like you walked onto the set of Sesame Street, and a mini Wegman's where children can go grocery shopping.
There's an entire section dedicated to literary characters, from the Berenstain Bears to Robinson Crusoe.
There's an arcade called Pinball Playfields that you pay to play with coins (you convert your dollars to coins to play certain games).
Upstairs, you can play games like Halo and build your own toy car track. This is also where you'll find older board games on display, and the National Toy Hall of Fame.
I appreciated the diversity in exhibits. There was an exhibit about the rise of Black dolls and their designers. There was another exhibit about women who created video games.
I also appreciated the careful curation of games from past decades. You could play the Oregon Trail and Sonic, for instance.
There is a Butterfly Garden that is an additional fee and optional ticket add-on.
There is also a carousel on site, working train inside, and an aerial obstacle course called the Skyline Climb ropes course above the Bill Gray's. These are extra charges not included your ticket.
Is there food available at the museum?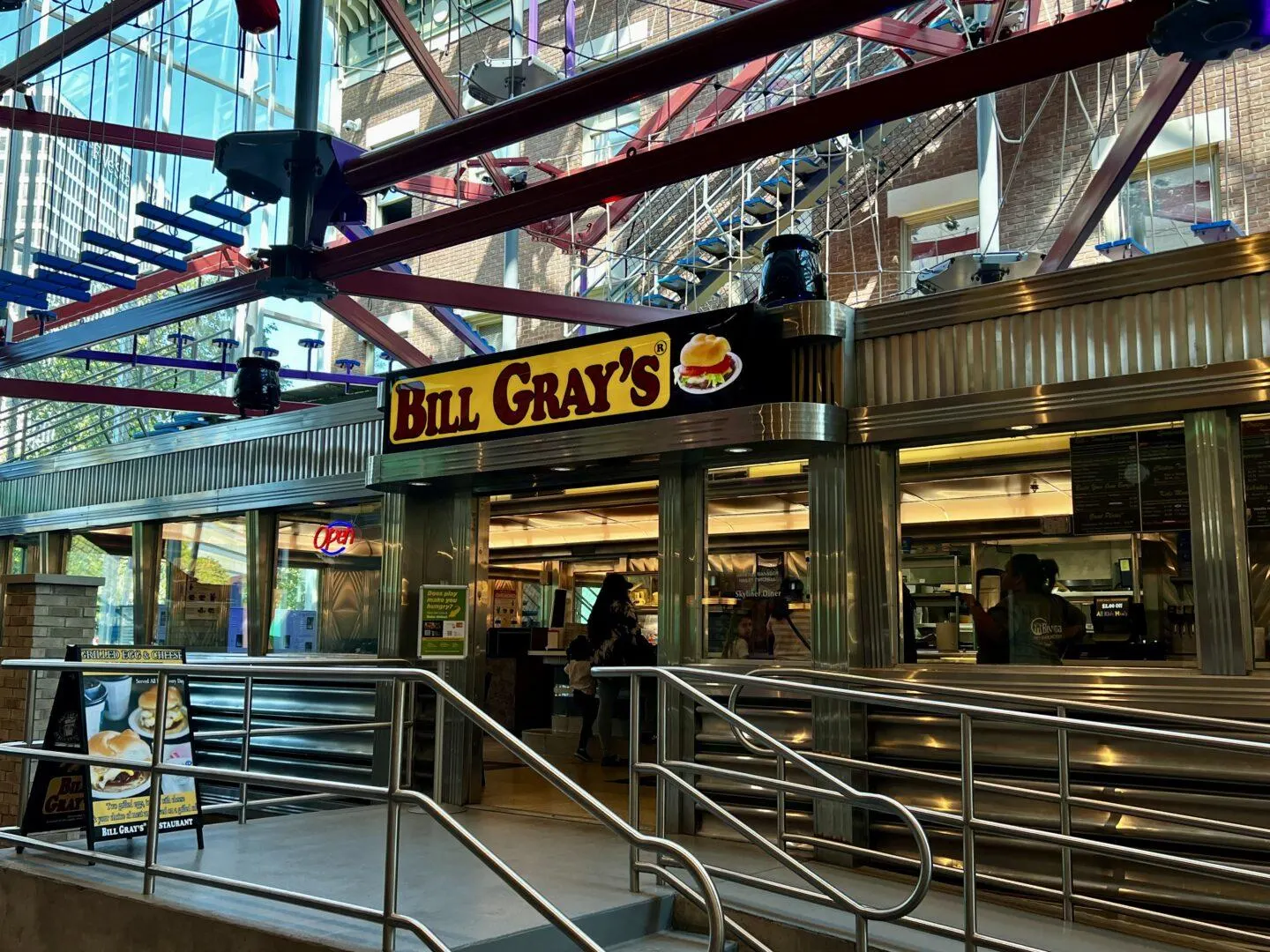 There are several food options, including Bill Gray's Skyliner Diner, Puppy's Game Cafe, and a food court with lunch and dessert options.
I recommend if you're looking for a sit-down meal with your family, however, to go to Nerdvana right next door, where you can play video and board games at your table.
There are water fountains and restrooms throughout the museum.
Is the museum suitable for children, and what age group is it best for?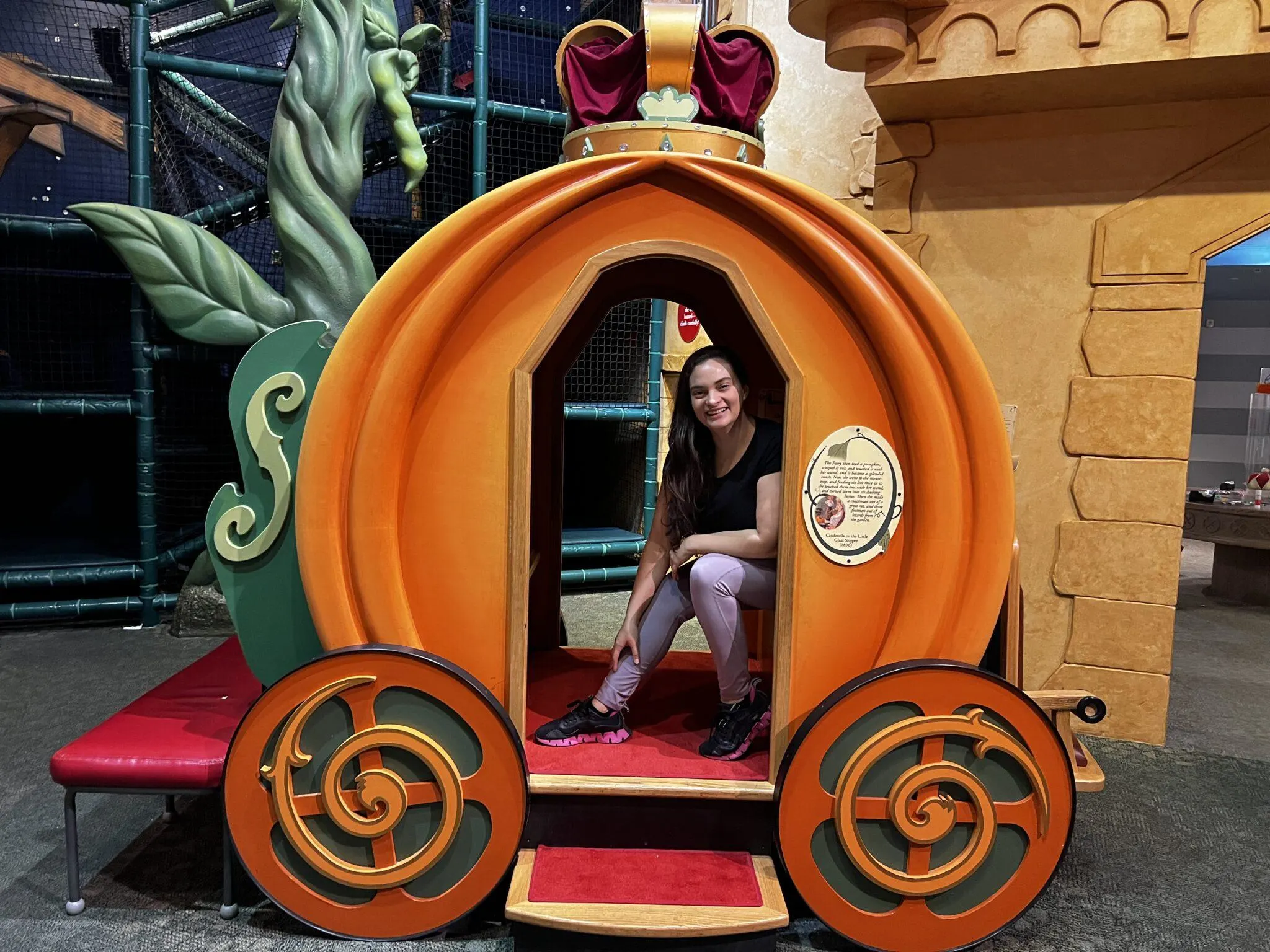 I am in my mid-thirties and my dad and I had a blast in this museum.
This museum has something for all ages.
Because there's an element of nostalgia, with games from the 50's and 60's, Generation X would appreciate this museum.
Granted, certain interactive exhibits do seem more suited for small children (the size of the costumes at a few of the play theaters suggest this), but there are plenty of interactive exhibits for adults as well.
Particularly in sections with arcade games and superheroes, the activities are age neutral and anyone can participate.
Are there any special events or programs happening at the museum?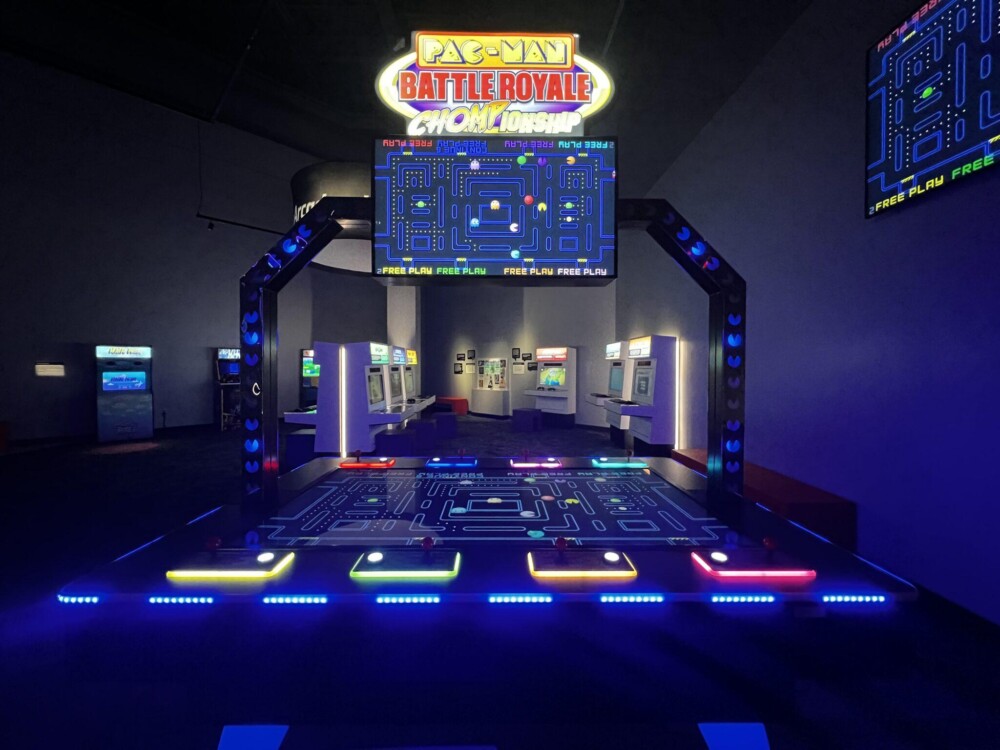 There are always special events happening. From seasonal events like Trick or Treating, to weekly events like their half off Friday night admissions.
You can check the events calendar on their website.
They also host events like the occasional night at the museum if you want to reserve the space for corporate team building or a celebration, you can inquire into that further.
Is there parking on site?

Yes, there is parking on site but it is not free.
There is a large parking garage attached to the museum which can double as your parking for the whole complex, if you can't find street parking to eat at Nerdvana for instance.
You can get your parking ticket validated inside the museum and only pay a $5 flat rate for parking, otherwise it's $25.
What changed in the Strong Museum of Play expansion?

In 2023, the museum revealed a 90,000 square foot expansion that took 5 years to construct and cost $75M.
The expansion included the unveiling of the new Hasbro Game Park. From above, it looks like a giant game board.
There are larger-than-life board game pieces throughout, and a scenic candy land section.
Also part of the upgrade is a new Level Up section that puts you in the game.
You get a bracelet to identify yourself at activities, make an avatar, and play digital games, from throwing a ball at moving targets on a digital screen to racing games with other guests.
There's a giant Donkey Kong, wall-sized game of Chutes & ladders, and new entrance.
This is just a sampling of the changes made, and constantly being made. It's an extremely well curated museum that's engaging for all ages, and anyone who knows the value of play.
Can you get a Strong Museum of Play membership?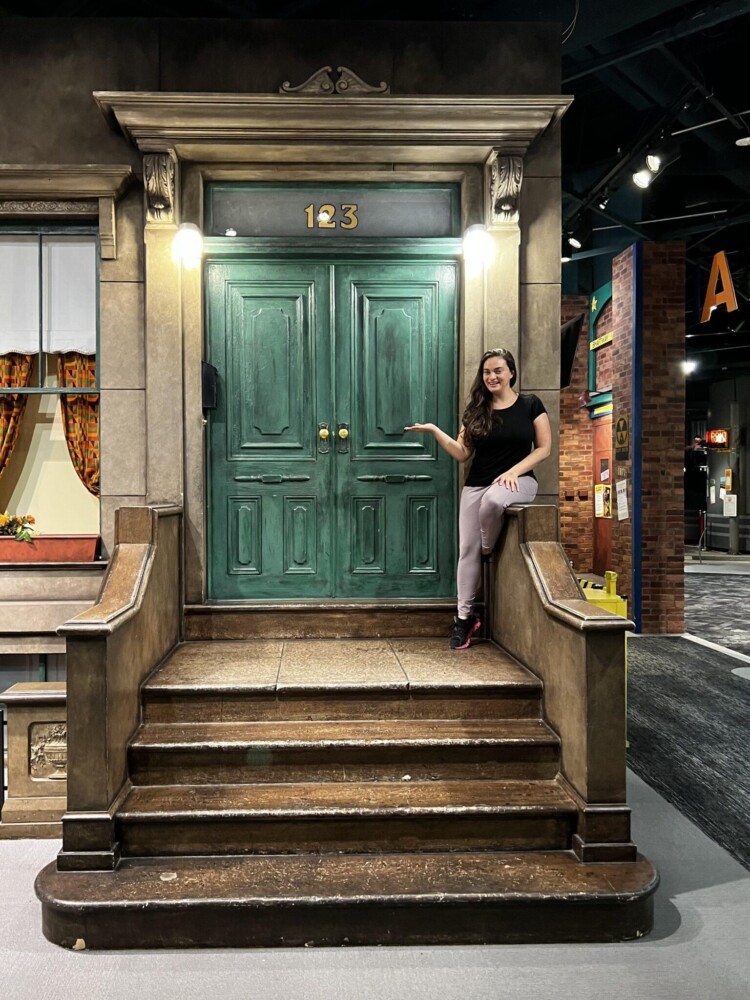 Memberships are available annually and come with 6 parking validations and 4 free train or carousel rides.
Members get a 10% discount in the museum shop, and $1 off guest admission, ropes course, and butterfly garden tickets. You also get early access to new exhibits and other perks.
Prices start at $199/year for 2 adults and 2 children. If you live in the upstate NY area, it's worth it if you're visiting 3x/year or more.
Overall, the Strong Museum of Play provides hours of entertainment for visitors to Rochester. I recommend putting it at the top of your list.
Till next time, safe travels!
This post was sponsored by Visit Rochester. All opinions are my own.