Are you looking for fun things to do in Rochester, NY? Don't be fooled by its remote location — this part of New York State has a lot to offer.
This is a town that came to life thanks to the investment and development of three major companies — Xerox, Kodak, and Bausch & Lomb.
These companies paved the way for today's small businesses, with many young professionals flocking to the city for its culture, affordability, and location.
The best time to visit Rochester is in the spring, summer or fall. While winter is peaceful, it's also very cold with record snowfall.
In the spring, the city comes to life and you can see how it earned its nickname as "the city of flowers."
It is easy to visit Rochester from New York City. It's a 6-hour drive though, so it's recommended you stay overnight. Why not make a weekend out of it?
From lilacs to living history, here are 12 unique things to do in Rochester, New York!
RELATED POST: VISITING NIAGARA FALLS IN BUFFALO, NEW YORK
1) Visit the Eastman House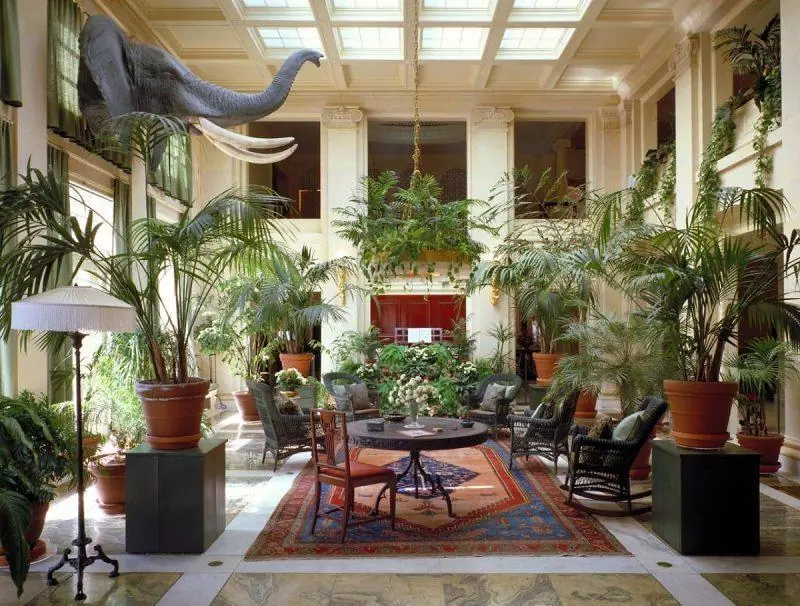 The Eastman House is the estate of George Eastman, founder of Kodak, and is a fan favorite year-round.
The gardens are stunning in the summer and in the winter, the gingerbread house display during the holidays will make you believe in Christmas magic.
This is a great place to learn about the history of photography. They always feature new exhibits and events, from workshops to lectures to movie screenings at their in-house theater.
If you're visiting for the first time, make sure to take the tour of the mansion for context and little-known information about George Eastman's life and mission.
2) Enjoy the Strong Museum of Play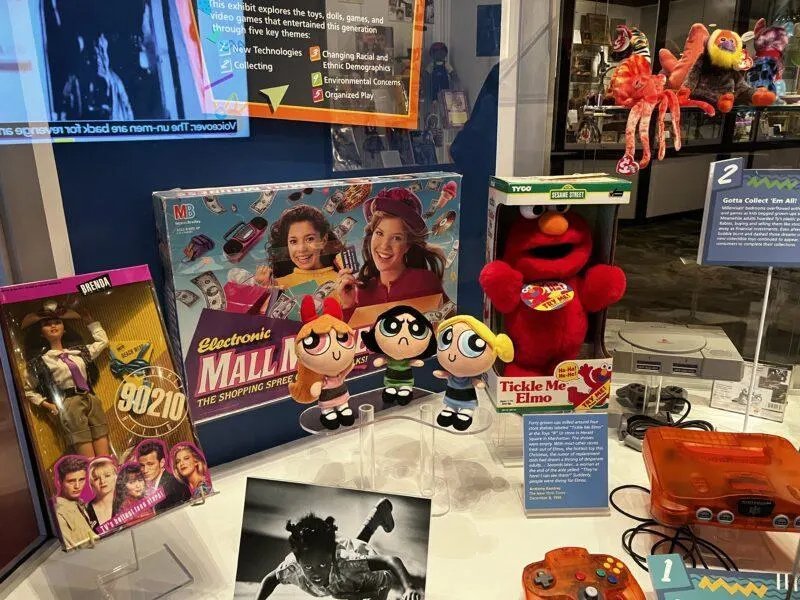 The Strong National Museum of Play is a must for all ages. They have interactive games, from pinball machines to old fashioned Tetris.
It's expansive, with areas dedicated to stories and books for children, and things like giant pumpkins, a make your own spell section, and hidden passageways for sleuths in training.
You can attempt to pull Excalibur from its stone or see a collection of Barbies dating back through the decades.
They do a great job of documenting the history of toys for anyone with a sense of nostalgia. It is a place where learning and playing go hand-in-hand.
I went with my dad and we had a blast!
You could easily spend 3-4 hours here, and it's part of a larger complex of play.
Which leads me to my next recommendation…
3) Dine and play at Nerdvana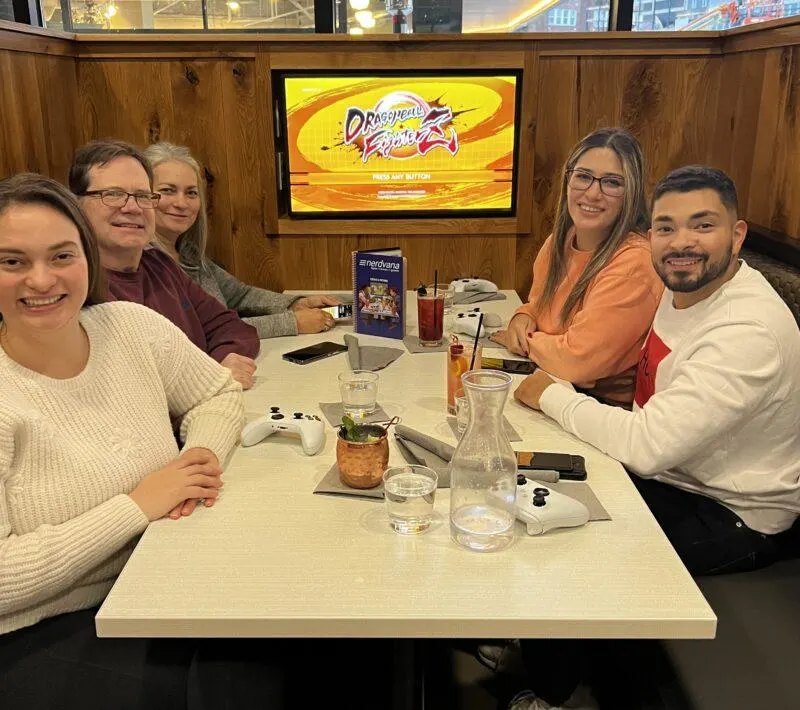 Nerdvana is the one place where you're encouraged to play while you dine. There are video game consoles at every table, from Playstation to Xbox.
The Rochester location is one of two in the nation.
They even have video games at the bar, and classic board games for those who want to go analog.
My family and I tried several different video games before switching to Clue.
The board game menu is unique and has dozens of options.
There's also a themed food menu, with categories like potions and cheats.
4) See the annual Lilac Festival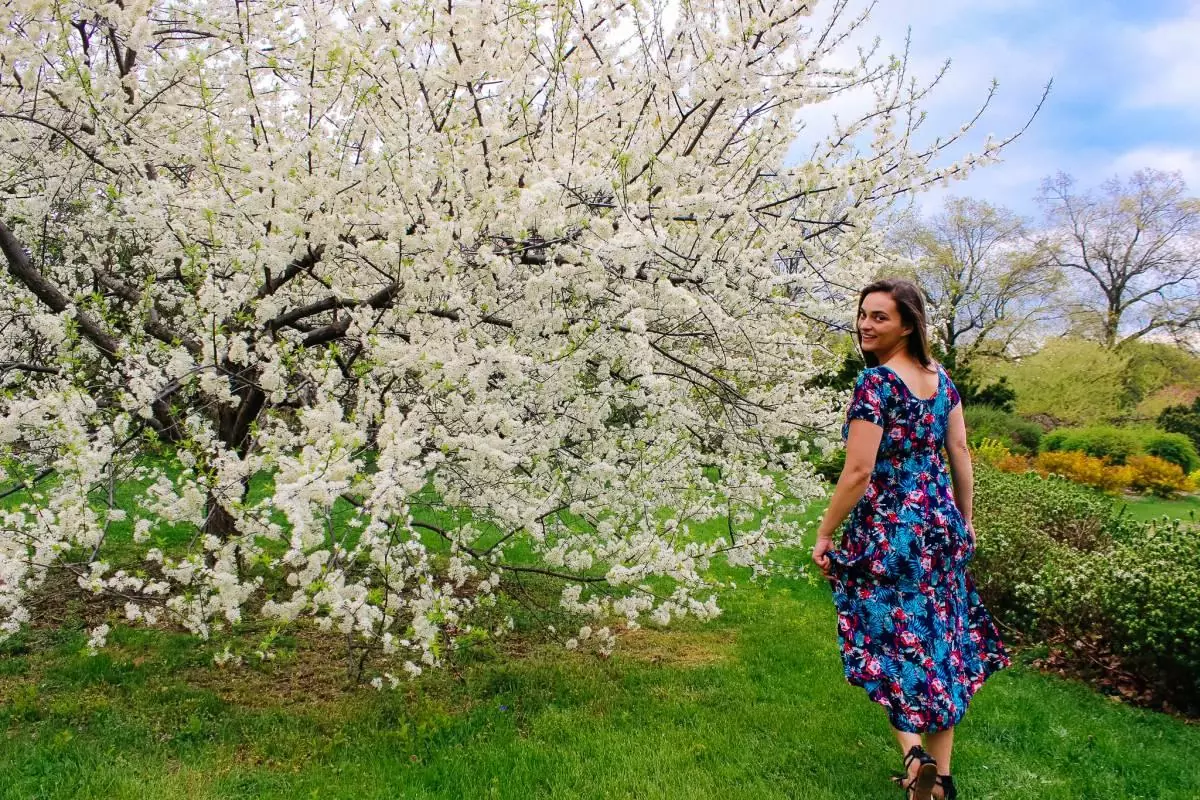 The Rochester Lilac Festival takes place in Highland Park and is the largest of its kind in North America.
It usually happens sometime in May, depending on when the blooms are expected that year, and boasts more than 1800 bushes and over 500 different varieties of lilac.
There are vendors, live music, food and flora entertaining a half a million visitors throughout the 10-day event.
There's a lilac run, parade, craft beer expo and wine tasting.
You don't need a ticket to attend generally, just for special ticketed events. The celebration grows bigger every year and is a fun way to ring in the summer.
5) Have a wine flight at Rochester's urban winery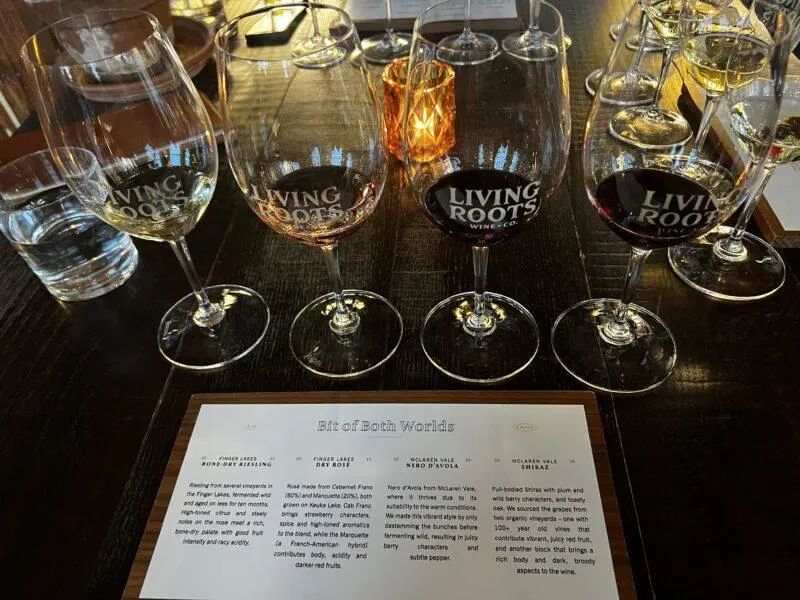 Living Roots Wine & Co. is Rochester's first urban winery.
They are run by a husband and wife couple and based both in the Finger Lakes and Adelaide, Australia, making for the perfect selection of red and white wines.
They have a wine of the month club for their many eager subscribers who are privy to special labels (yes, national shipping is available!).
They also offer wine flights so you can taste the best of their wines from either or both regions.
There is an extensive wine shop on site, with bottles, books, and accessories available if you need to shop for the wino in your life.
There's a bar and high-top tables, both usually full so make reservations in advance. They also have a private tasting room available if you're looking to host events here.
The space is beautiful, with rustic wood accents and the high, industrial ceilings that come with a warehouse space.
6) Hike Letchworth State Park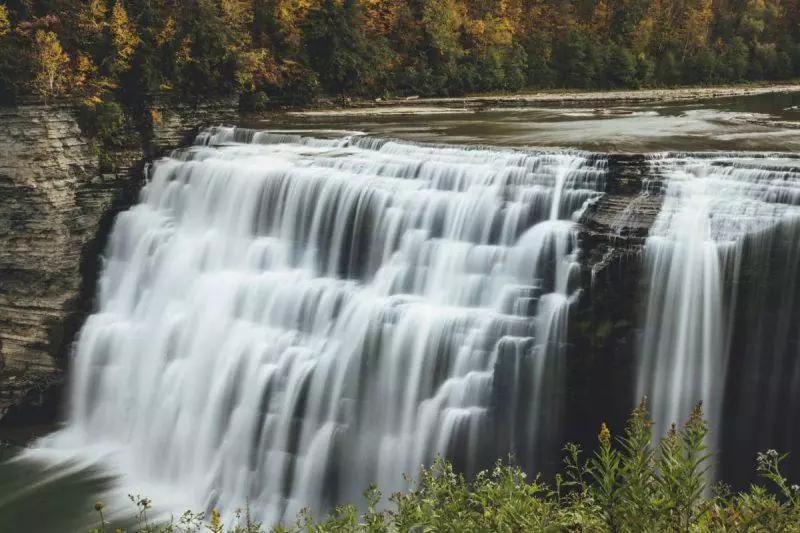 Often referred to as the "Grand Canyon of the East," this is the place to go if you want to spot a rainbow.
You'll be floored by the natural beauty of the cascading waterfalls.
The park spans 17 miles through a gorge and features walking trails of various skills levels.
Come for a picnic and afternoon hike, the perfect way to spend a summer day.
You can even take a hot air balloon ride and enjoy the scenery from above!
7) Stroll the Rochester Public Market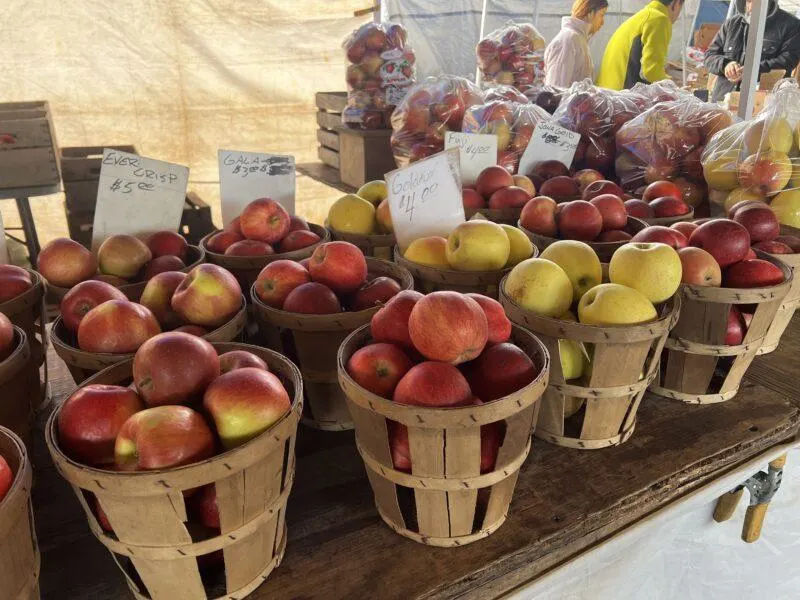 The Rochester Public Market is a foodie's delight!
This is a giant farmer's indoor and outdoor farmer's market with the best of what local vendors and farmers have to offer.
You can find fresh honey, maple syrup, every variety of apple imaginable.
If you're hungry, there's plenty of prepared foods and baked goods but Juan and Maria's Empanadas are a crowd favorite.
They have options like chicken, veggie, pork and onion, and rice, bean and cheese empanadas. They also have sauces prepared in-house.
Bring a tote bag to fill with fresh goodies and produce. Most vendors accept credit cards but cash is always king.
8) Eat a garbage plate
You can't go to Rochester without trying a garbage plate!
Don't worry, it's more appetizing than it sounds.
I went to Nick Tahou Hots, home of the original garbage plate. It's basically a plate piled high with French fries or home fries, macaroni salad, beans, hot sauce, and the meat of your choice.
The traditional option is a burger patty but I went with white hots, a white hot dog that is also a Rochester classic.
It comes served with slices of bread to help you soak of all it up. This is definitely one of those dishes that satisfies a late-night craving.
While Nick Tahou's is the original, many places around the city offer garbage plates and people have their preferences.
Other popular options include Dogtown and Steve T. Hots and Potatoes.
9) Visit the Memorial Art Gallery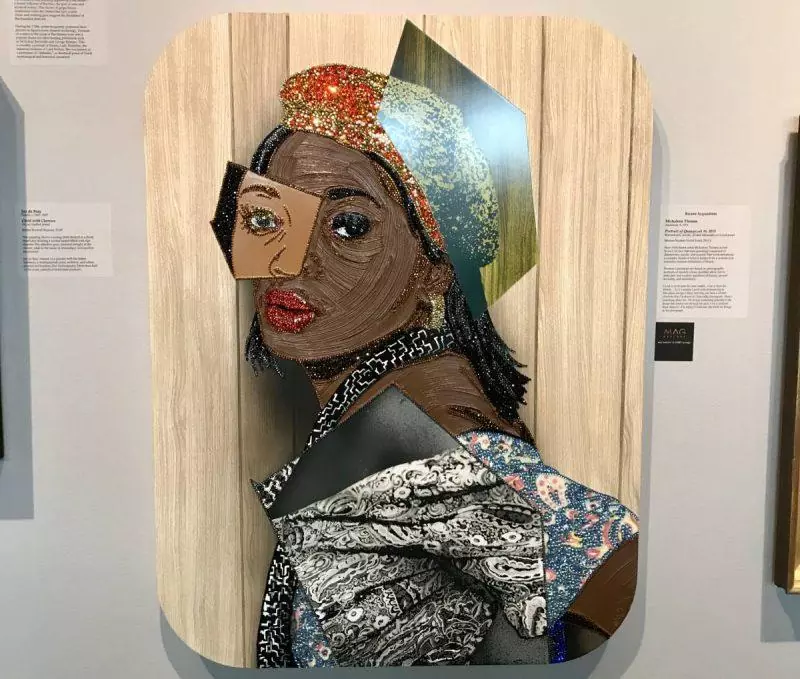 The Memorial Art Gallery has an impressive collection of artwork, from classic masterpieces to local painters and sculptors.
It's affiliated with the University of Rochester and at any point in time the collection on display only represents about 10% of the works on hand.
They are active in the community and host $5 Fridays, themed evenings with activities for families and solo travelers alike.
They also have an elaborate hall that's previously served as the setting for a Harry Potter feast.
You'll be impressed with the quality of the collection, with artwork from heavy hitters like Monet, Andy Warhol, Norman Rockwell, Georgia O'Keefe, Henri Matisse, and many more.
10) Hunt for street art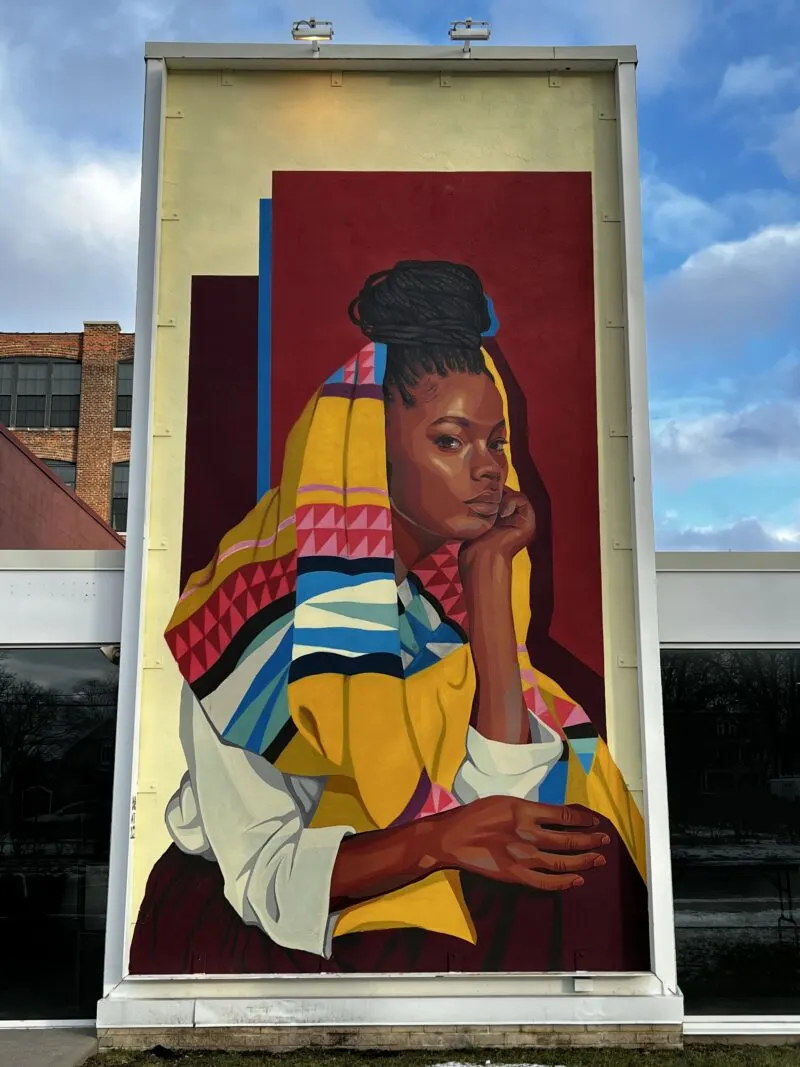 Rochester is filled with street art.
Check out an organization called WALL/THERAPY for a map of the best murals in the city.
You can do a self-guided walking tour and discover more than 50 larger than life pieces in the downtown area alone.
This particular piece is called "Inherited Traditions – Inspired by the Quilts of Gee's Bend" and is found at 36 King Street.
10) Sample gourmet wine and cheese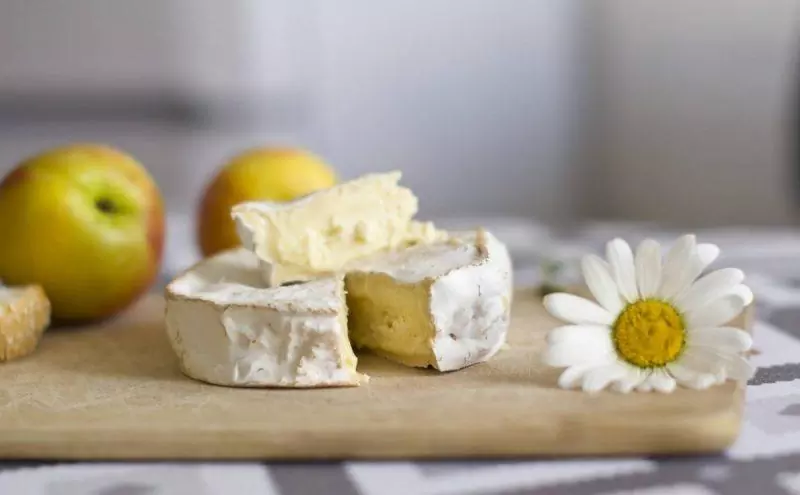 Less than an hour from Rochester by car is the Finger Lakes region, featuring gourmet wine and cheese trails.
Stop by Muranda Cheese Company to sample more than a dozen cheeses for $4, with flavors ranging from buffalo to cow's milk blue cheese.
There are also more than 50 wineries in the area, with popular labels such as Fox Run and Knapp Wine.
You can tour the vineyards, get a firsthand look at the production process and go wine tasting.
If you're a wino and you know it, make sure to take a tour so you don't have to drive.
11) Experience life in the 17th century
If you're interested in an immersive historical experience, head south to Genesee Country Village & Museum.
You can see how settlers lived upon arriving in America, with clothing and cooking demonstrations. I learned how sausage was made here, and saw where they kept cured meats.
Those who go in the spring can experience maple tapping and enjoy a pancake breakfast in a sugarhouse, a highly sought after experience.
They also have unique offerings like poetry readings by indigenous leaders.
12) Tour the Susan B. Anthony House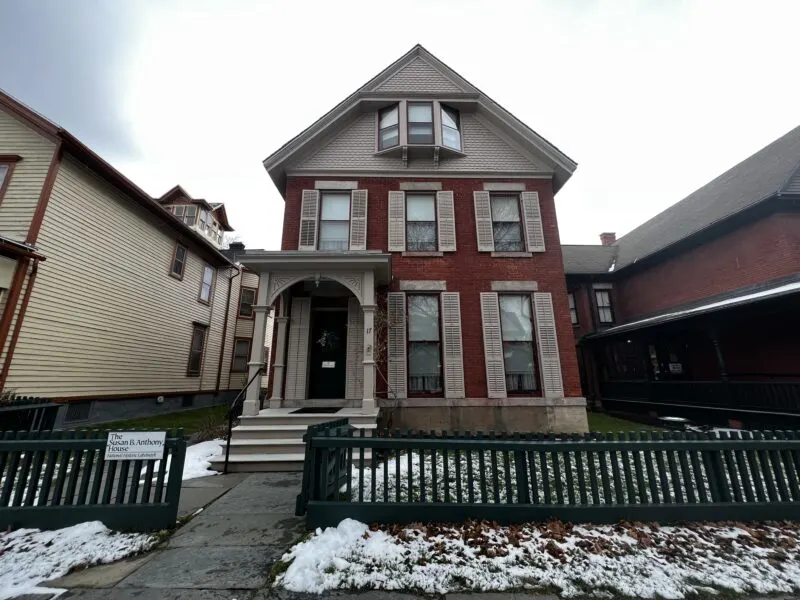 Susan B. Anthony was a champion for women's suffrage. You can see her home and many of her most famous belongings, like her alligator skinned purse, in her home in Rochester.
There are tours offered every hour, on the hour, and they last about 45 minutes. There is a small fee to enter.
There is also a gift shop and some small informational displays set up. The guides do a great job of telling her story and making you feel invested in the history.
There are so many things to do in Rochester, NY that you won't be bored.
Whether you're spending a weekend or a week here, it won't be long before you're planning your next trip.
RELATED POST: UNIQUE THINGS TO DO IN WOODSTOCK, NEW YORK
Till next time, safe travels!