Looking for a bucket list Airbnb in Puerto Rico? I got you covered.

I live in Puerto Rico and have been staycationing around the island to bring you coverage of the best properties on the island.
Today's feature is Casa Grecia, a Greek-themed house on the west coast of the island. I stayed here on a weekend getaway with my partner and did a "'round the world" theme, eating in London for brunch, visiting pyramids modeled after Mexico, going to a sea cave that looks like Portugal.
RELATED POST: AIRBNB TREEHOUSE IN PUERTO RICO
It was so much fun!
Sometimes a change of scenery is much needed. If you're looking for a romantic rental, check out Casa Grecia.
Where is Casa Grecia?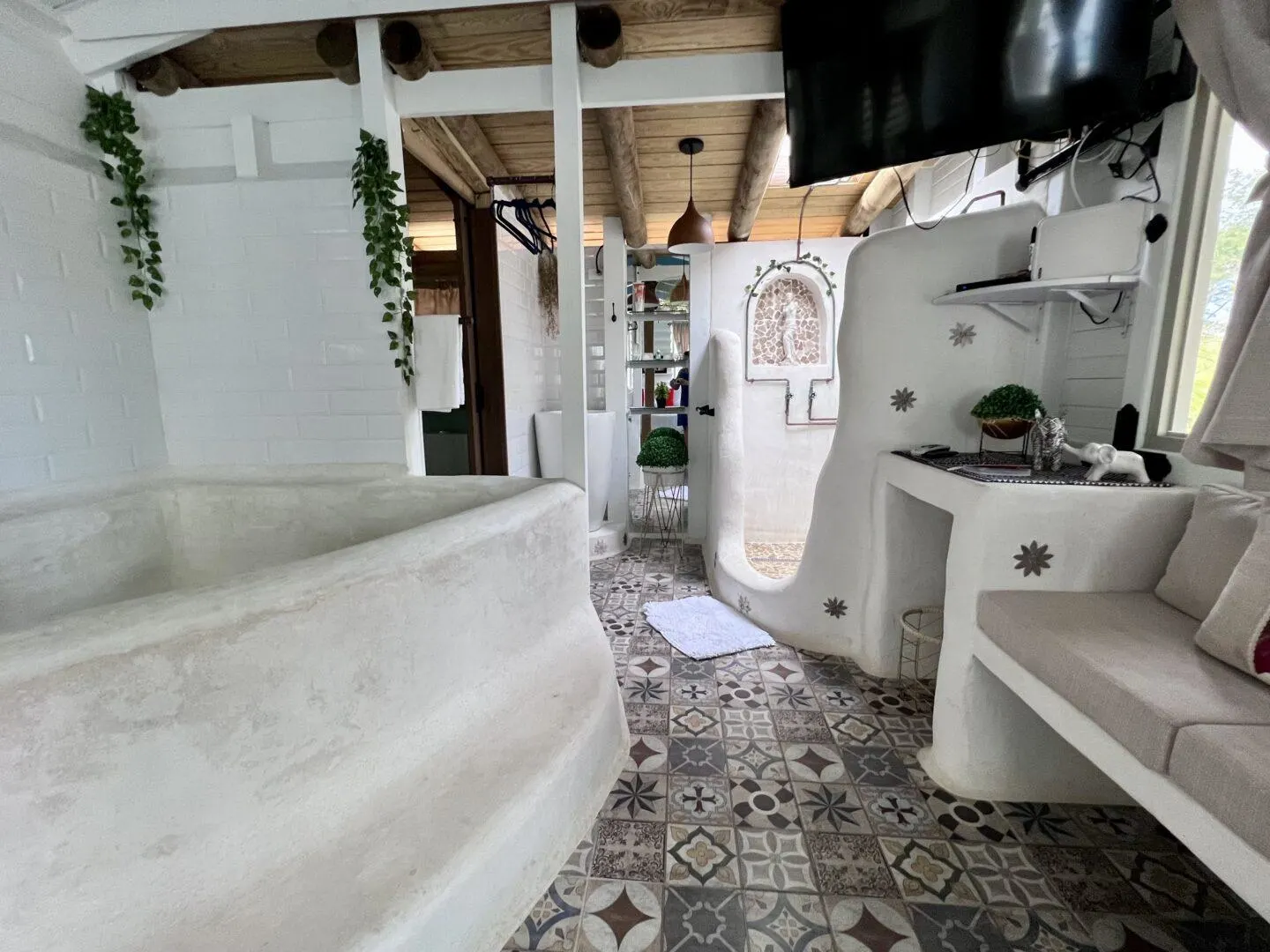 Casa Grecia is located in Rincon, about 2 1/2 hours from San Juan or the metro area. It is a ways to get there and you can drive along the north or south depending on the stops you want to make along the way.
The area is secluded; it's about a 10-minute drive from downtown Rincon so it's close to the action but feels like you're in the middle of the mountains.
There are several other units on the property, though I wasn't sure if they were short term rentals or residential.
There is a very steep driveway to get in or out of the property so be sure you come with a vehicle that can handle more challenging terrain and inclines. We were in a truck — my 2008 Chevy Malibu might have rolled backwards.
RELATED POST: 23 BEST DAY TRIPS FROM SAN JUAN
What amenities does Casa Grecia have?
When you arrive, there is a small parking lot dedicated exclusively to the unit. It can a half dozen or so cars comfortably. The house itself is built for two, however.
There's a queen bed (built-in), shower with open panel overhead so if it rains it mixes with your shower water (heavenly!). There is an outdoor kitchen that is well stocked, small dining area for two and outdoor pool for two.
But the best part and the amenity you'll have a hard time finding elsewhere was the built-in bathtub, more the size of a pool. It was absolutely regal! Perfect for Valentine's Day or celebrating an anniversary.
Note, this is a pet friendly property with an additional fee if you decide to bring your fur child.
Casa Grecia's Greek Theme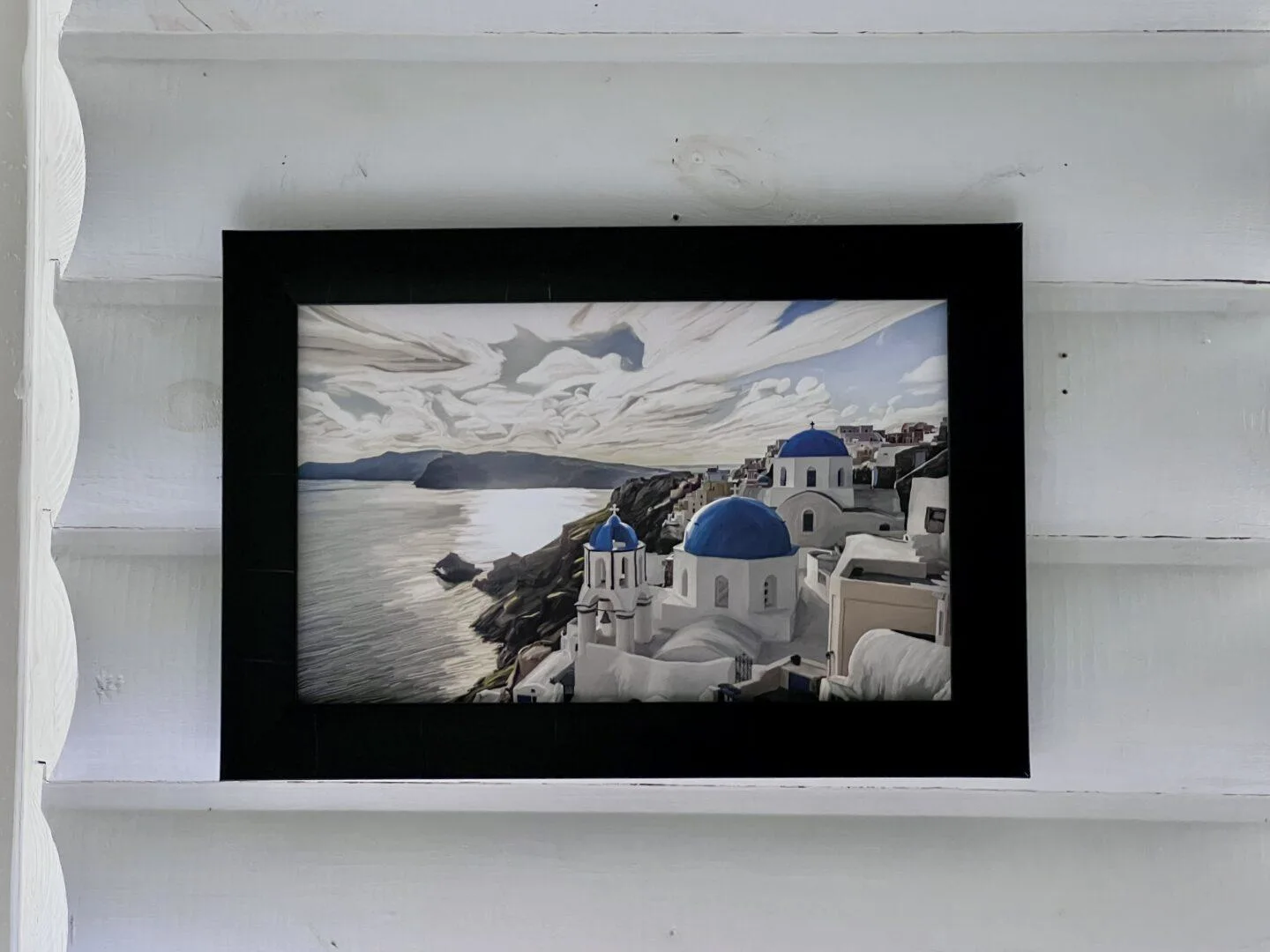 The apartment itself is all white with hues of blue, reminiscent of the Greek islands. There are small touches that seem reminiscent of the country, like paintings on the wall.
Other elements seemed a little out of place, like a bust of Venus de Milo in the shower or Easter Island totem head out by the pool, but I appreciated that travel was a constant throughout the decoration, with a goal of transporting visitors.
What is there to do in Rincon?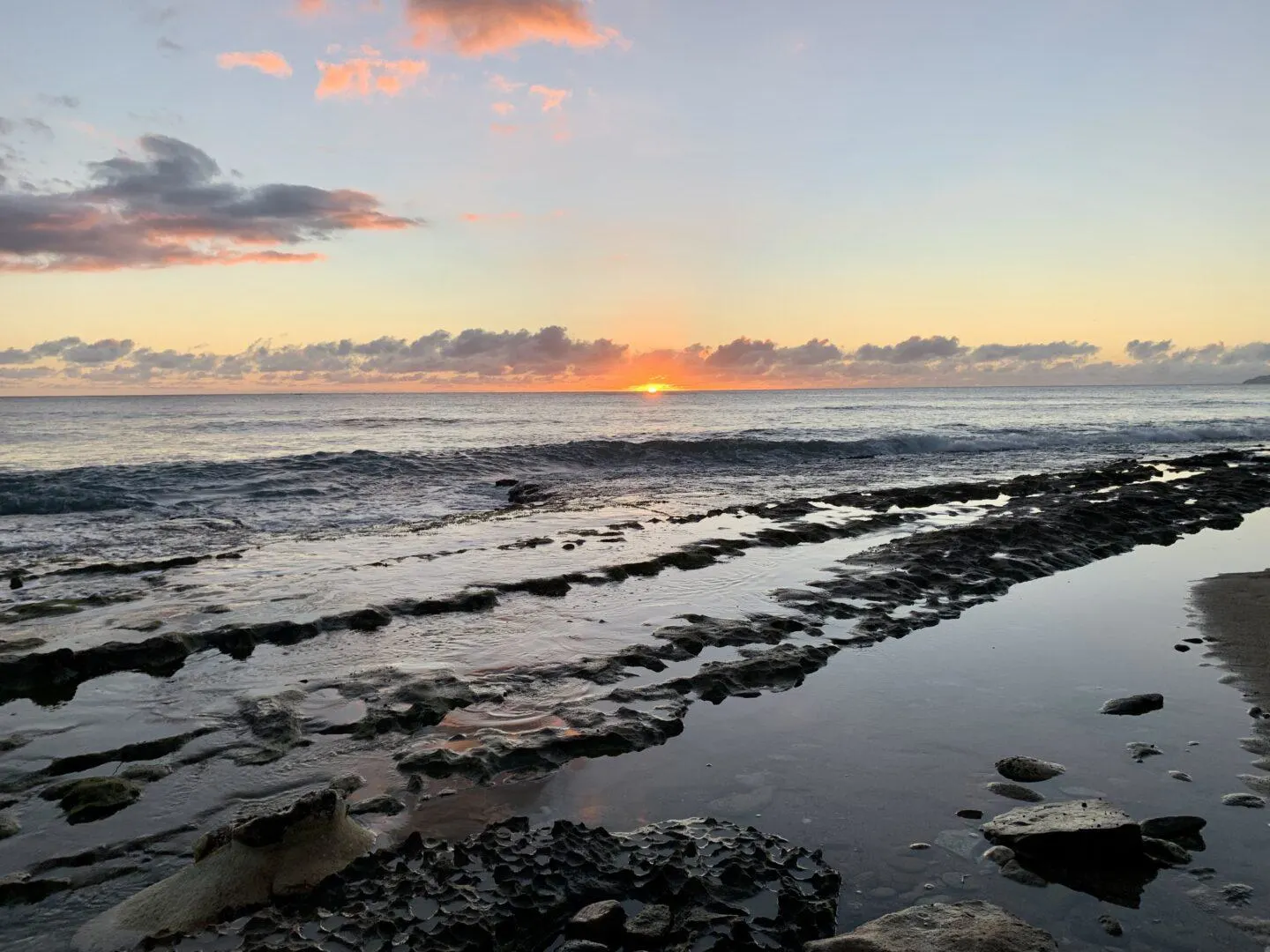 Rincon is known for its beaches. Don't miss Steps Beach, an iconic scene. Every Thursday there's an art walk in the town center where you can purchase local art, have a nice dinner and browse the stores.
If you're looking for something unusual, check out the Seashell House in Rincon or the nearby Pyramid of Aguada.
I also highly recommend you make reservations for dinner at Estela (one of the best restaurants on the island!) and brunch at English Rose, with a view you won't forget.
I almost forgot to mention — since Rincon is on the west side of the island, you will see the most epic sunsets here!
RELATED POST: 22 THINGS TO DO IN PONCE, PUERTO RICO
How to Book Your Stay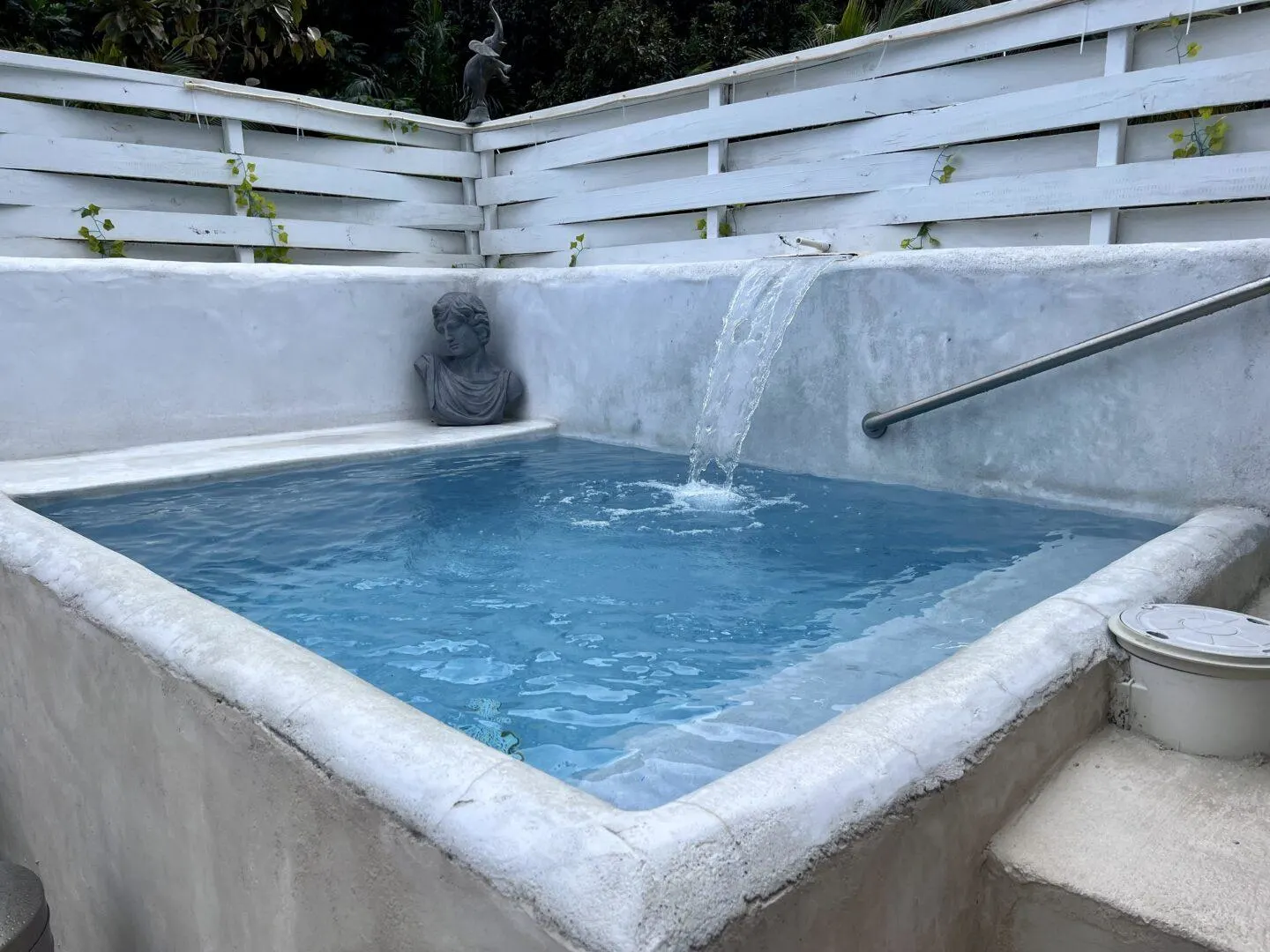 This rental is available on Airbnb. You can book for one night only but with the cleaning fee you'll get your money's worth booking at least 2 nights.
Note, this is one of the more popular Airbnbs on the island so you'll want to book with plenty of time as it quickly sells out.
Rates start at $249/night. Click here to book your stay.
Overall, I enjoyed our stay here. I appreciated the unique theme, design of the unit with built-in aspects that resembled a cave hotel, and the easy check-in/check-out process. The bathtub was my favorite part and I'd recommend this rental for the tub alone.
Till next time, safe travels!