Heading to the Spanish capital? This is what you need to know before you visit Madrid, Spain.
I love Madrid! It's such a posh, metropolitan city. It's surprisingly clean given its size, safe for a solo female traveler and offers so much by way of culture, cuisine and nature.
I've long had a love affair with Spain, but visiting Madrid solidified my affections. It's a bustling place that is good for those who want to keep busy but can be overwhelming if it's your first time visiting.
Here's are 16 things you need to know to visit Madrid, Spain with ease!
RELATED POST: THE BEST THINGS TO DO IN MADRID, SPAIN
1. This not a driveable city
I love the freedom that comes with renting a car, but I don't recommend it for most major cities in Spain.
The streets can be narrow/suddenly turn one-way, traffic moves fast and it's more hassle than it's worth. Most people opt to take public transportation here, the cheapest option.
Get a public transport card (TTP) and buy 10 journeys at a time. You can pick one up at any train station and reload as needed.
There's a train station attached to Madrid-Barajas Adolfo Suárez Airport. Buy your card there when you land and take the train into the city center. It takes less than a half hour and will save you a ton of money.
Inside the city, buses might be your best option to traverse busier areas. The Madrid public transport websites can be translated into English so you can plan your routes ahead of time. The concierge at the hotel should also be able to help navigate you. Buses run frequently and the wait times are displayed on screens at every stop.
Choosing the best location to stay makes a big difference here. Check out this Madrid neighborhood guide for help.
2. Everyone parties hard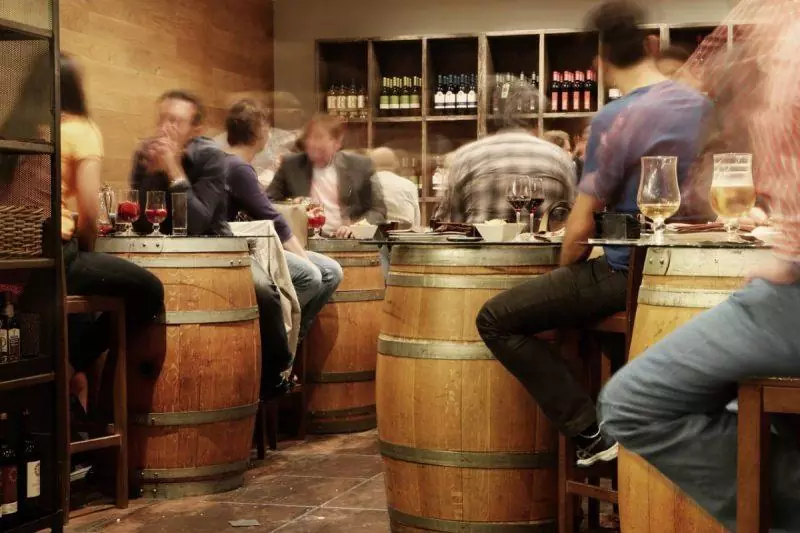 Madrid is not for the faint of heart. Don't think you're going to go out at 7pm and be back in bed at 9pm. Some people in Madrid haven't even had dinner at 9pm.
Nightlife can start around 2am and easily go till 6am or later. Somehow, they manage to do all this and still be in work the next morning. This could be why the Spanish invented the siesta!
There's also a strong tapas culture, which lends itself to socializing. Instead of getting a table, most "authentic" tapas places are standing room only.
People walk in, get a bite to eat and a drink before moving on to the next stop. Think of it as a delicious pub crawl.
3. The people dress up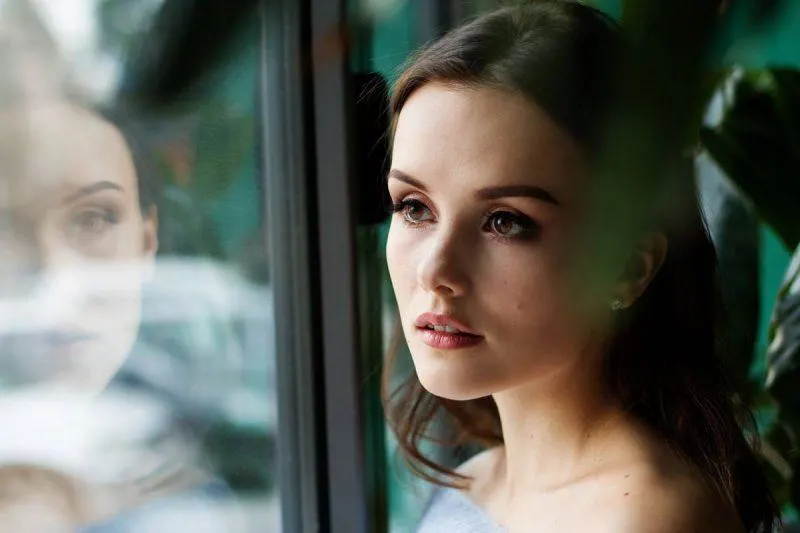 Madrid is not a "grunge" city. The people here dress smart. Women and men both wear tailored and press clothing. Women wear a full face of makeup and jewelry.
There's a ton of fashion and clothing stores throughout the city. This is a great place to come shopping. The Spanish have excellent style.
You can also feel safe wearing your nicer items here — pickpocketing is not as rampant as it is in Barcelona. It reminded me a lot of Milan. Just as beautiful, but without a pretentious or superior vibe.
While Madrid is tied with Barcelona for the most days of sunshine a year, it can still get cold. Here's more on what to wear in Spain in winter to stay fashionable and warm.
4. You may need a VPN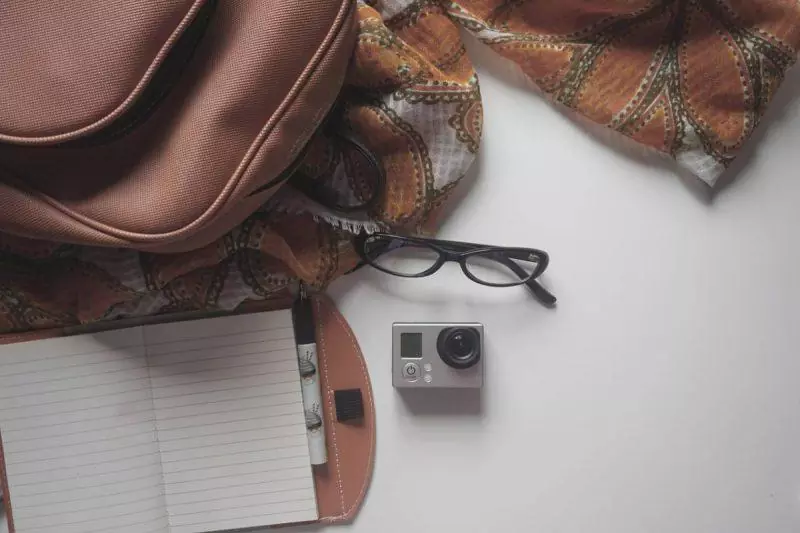 I was disappointed to find that I couldn't stream some of my favorite shows while in Spain because of data blockers online. Thankfully, a VPN helps you get around these restrictions.
VPN stands for virtual private network, and it conceals the location of your I.P. address while you're online so that programs like Netflix or Hulu can't tell you're out of the country.
It's a lifesaver when you have limited entertainment options late at night and just want to pick up on where you left off in a series.
If you're looking to compare VPN services, check out some of the articles written by my friends at ProPrivacy.
5. There's two type of outlets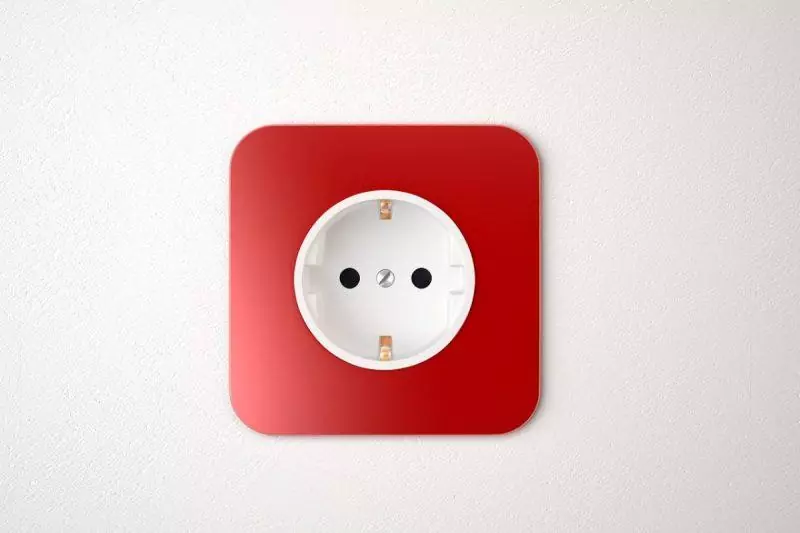 So, this is a tricky one.
There's two types of outlets used in Spain — types C and F. Plug C is the plug with two narrow, cylindrical conductors sticking out and type F is similar but has two earth clips on the side and usually fits into the circle type outlet pictured above.
If you're looking to avoid any confusion and make sure you're prepared either way, I recommend getting a universal travel adapter, like this one on Amazon.
Charging cell phones or things with a USB is easy. I have issues when I have three-pronged devices like a blowdryer or computer charger. That's where having a dedicated device comes in handy.
6. Free munchies with alcohol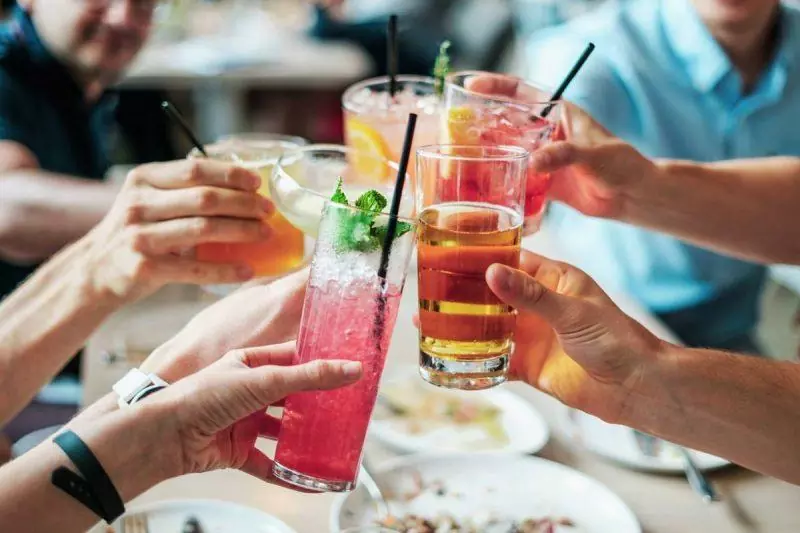 Pro tip: when you order a drink in Spain, wait a little bit before ordering your food and see if they bring you anything out. They sometimes come with a bowl of chips or some sort of ham and cheese.
This is customary, and complimentary. Think of it like getting peanuts at a bar, only better.
Of course, double check before you dig in just to make sure the place you're at isn't trying to low-key charge you for something you didn't order, but each instance where this happened to me it was legitimate, and the custom was confirmed by my food tour guide.
RELATED POST: A MADRID FOOD TOUR WITH DEVOUR TOURS
7. The accent is different

If you're from the Caribbean or Latin America, you may think you speak Spanish, but it's different than what they speak in Madrid.
The people in Madrid have a Castellane accent, and different lingo. Like "vale" means "OK" and will be heard a lot in everyday conversation.
8. Meals are late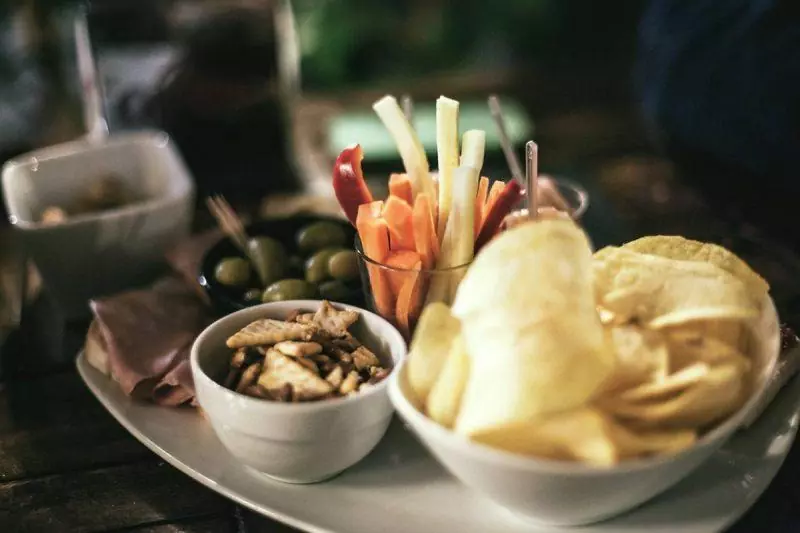 Lunch in Madrid doesn't roll around around 2pm, and it's the biggest meal of the day. Dinner starts at around 9pm, and can go till midnight.
If you're an early eater, you may want to pick up food before the restaurants close, typically from 5pm to 8pm to prepare for the dinner shift.
9. Sangria is not as popular as Tinto de Verano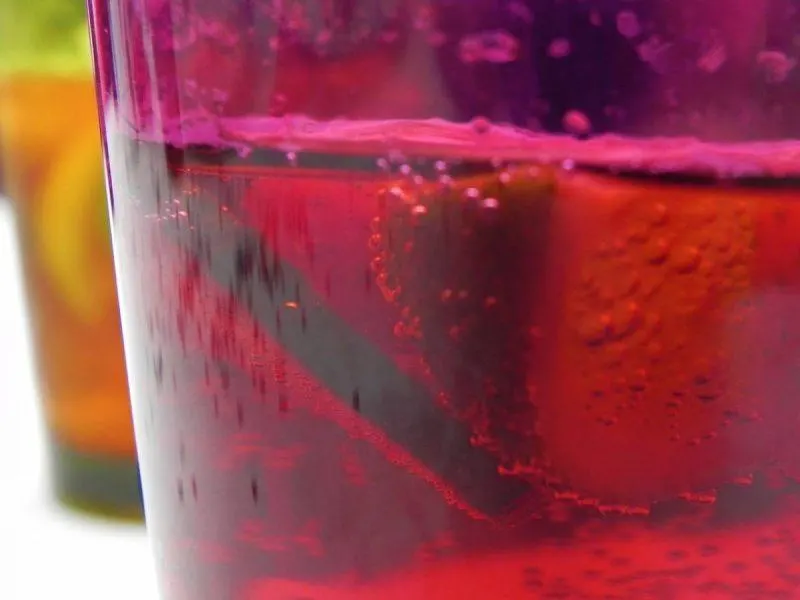 You may think sangria is the official drink of the city, but that's not the case. The Spanish are diverse in their spirits of choice, ranging from vermouth to cava.
In the summer, however, there's a clear preference for one drink over another: Tinto de Verano trumps sangria every time.
It's simpler, made from red wine and lemon-lime soda, garnished with a lemon slice, but refreshing. It gets the job done!
10. Mercado San Miguel is a tourist spot
I'm all for tourist attractions. I'd be the first one to line up to go to the top of the Statue of Liberty. And I highly encourage you to make a stop by one of Madrid's most popular tourist attractions, Mercado San Miguel.
It's a massive market with various food stalls and a ton of people day or night.
However, if you want to see a local market and experience life like the locals do, I recommend one of the neighborhood markets like Mercado Anton Martin.
11. Same goes for Chocolatería San Gines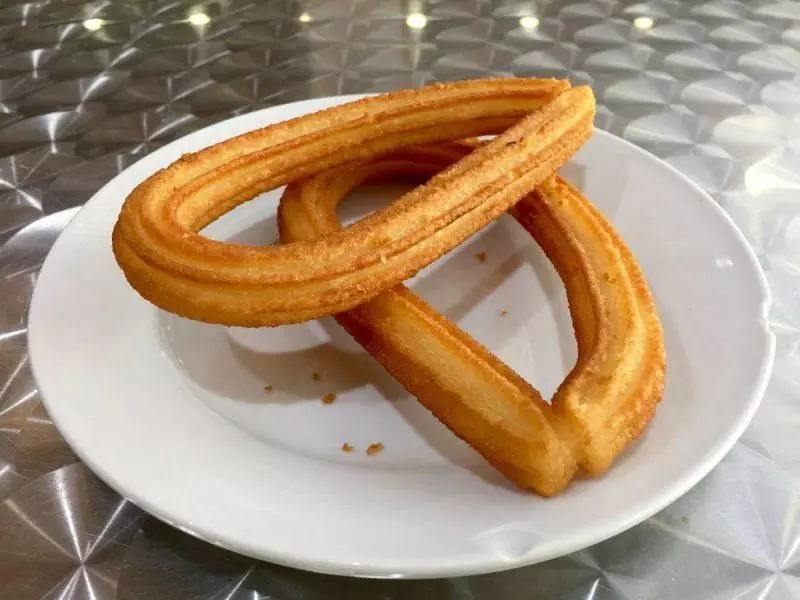 This is the spot people think of for churros in the city, but it's not the only one out there. I had great porras at Chocolat, a fatter, more indulgent version of the dessert.
You can find them throughout the city and any place you stop in is likely to blow your mind and far exceed what you'd find back home.
12. Get a SIM card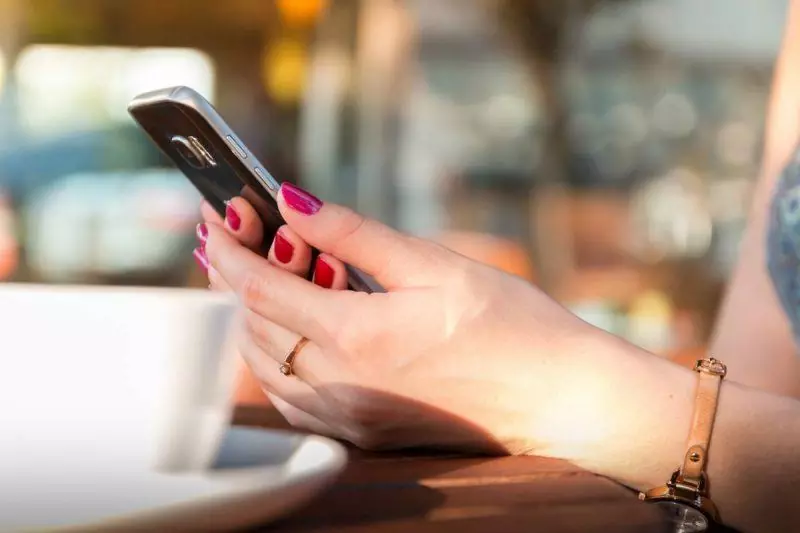 Having a phone that's connected to the internet regardless of the available WiFi is not only convenient, it's safe.
You need your phone to access GPS, look up things if you get lost or need help, translate, etc.
Sure, you can have backups to do much of this offline, like downloading language files so you can access them even without an internet connection, but it's nice to know you're covered. This is why I recommend buying a foreign SIM card.
Your phone needs to be unlocked to be able to use it, but you can purchase 9GB of data for €15-20 and be covered for a week-long trip.
I recommend Vodafone or Orange.
13. Summer is hot af
You've been warned! The Spanish run from Madrid in July and August, and for good reason.
The city has low buildings, so there's not a lot of shade and the sun is unrelenting.
I don't recommend walking or even waiting for public transport during these months. Order an Uber or taxi and ask them to crank the A/C.
14. The price fix menus aren't stellar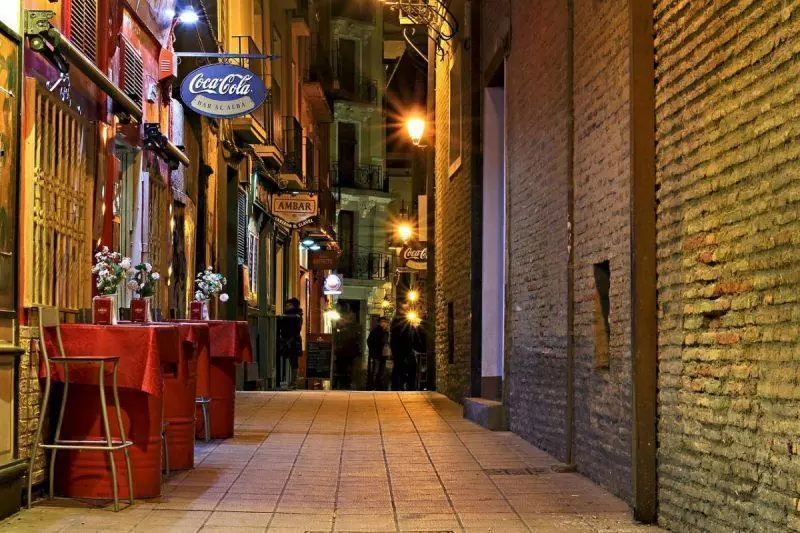 Every restaurant typically offers a price fix menu that allows local workers to dine out for lunch on a budget. It's a set number of options, 1-3 per course, and runs about €10-20, including an alcoholic beverage.
If you're on a budget, by all means take advantage. However, these dishes are usually prepared in bulk and contain a lot of filler ingredients, like rice.
Instead, opt for the a la carte options to really experience the best of what a cafe has to offer.
15. Tipping is not necessary
It's perfectly acceptable to pay for your meal and leave a place, no tip necessary. If you want to leave the change behind, feel free.
In the event of excellent service, you can leave 10% and it would be much appreciated.
Those are some of the tips I have to help you successfully visit Madrid. I hope you're ready to take on Madrid, Spain and have a great time on your Spanish adventure.
Till next time, safe travels!
RELATED POST: FUN THINGS TO DO IN BARCELONA, SPAIN
*Note: this post contains sponsored and affiliate links.
Liked this post? Pin me below: