Looking for the best restaurants in Cody, WY?
This city is small, but it packs a lot of flavor.
During my visit, I tried items like a bison burger and huckleberry ice cream.
If you're on a budget you don't have to worry about breaking the bank here. Most restaurant have meals well under $30.
Here are some of my top picks for restaurants in Cody, WY!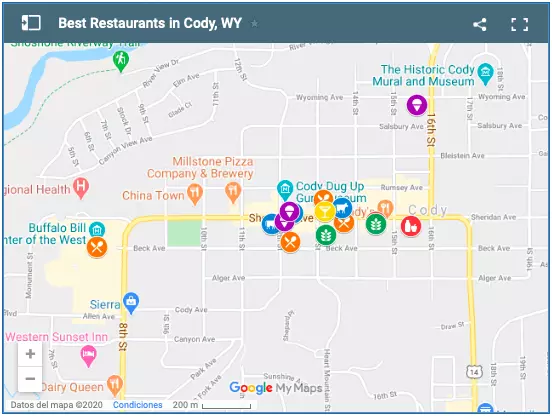 For Breakfast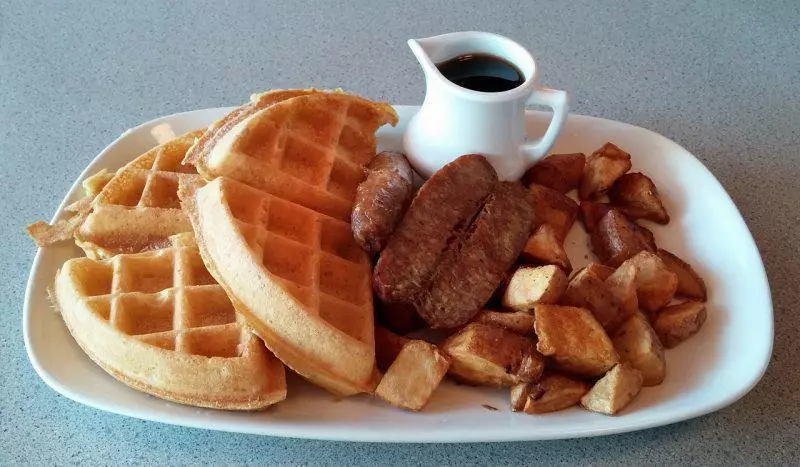 1. Granny's Restaurant
This is a local favorite and great place to come with a family. They serve large portions and have breakfast all day, including hearty omelettes.
2. Cody Coffee Roaster
This is a small batch roaster with cafe and crêperie on site. They're open from 7am-2pm and are closed on Sundays.
3. Beta Coffeehouse
This coffee shop has a relaxed vibe and decadent bees goods like apple pies and Ghirardelli chocolate cake.
4. Our Place
With fluffy pancakes and staples like corned beef and hash, this is a great place for a hearty meal on your way into Yellowstone National Park.
RELATED POST: HOW TO PLAN A VISIT TO YELLOWSTONE NATIONAL PARK
For Lunch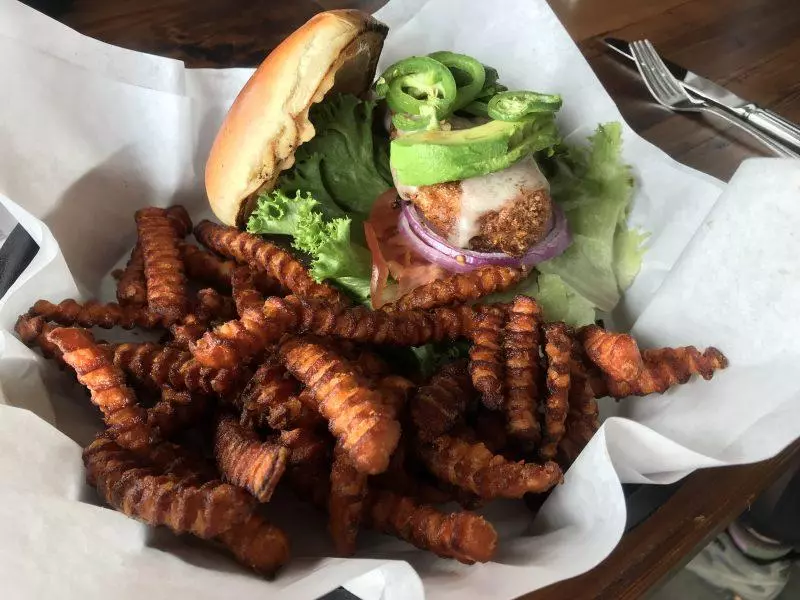 5. The Eatery
Located inside the Buffalo Bill Center of the West, this eatery serves up hot food, a soup and salad bar, sandwiches and small plates at reasonable prices.
6. WYOld West Taproom
Pour your own beer in this establishment with several local brews on tap. You can't go wrong with a sandwich or burger for lunch — they're of a much higher caliber than what you'd expect to find in a bar.
7. Fat Racks BBQ
If your'e looking for ribs in an informal setting, look no further. Fat Racks BBQ is a food truck — order your smoked meats and enjoy lunch on a picnic table outside.
8. Zapatas
This isn't where you'd expect to find a Mexican restaurant but they have all the classics, from chimichangas to tacos, and daily specials.
9. Thai Thai Restaurant
With vegetarian-friendly options and a $9 lunch special during the week that includes dessert, it's not hard to see why so many flock to Thai Thai for lunch.
For Dinner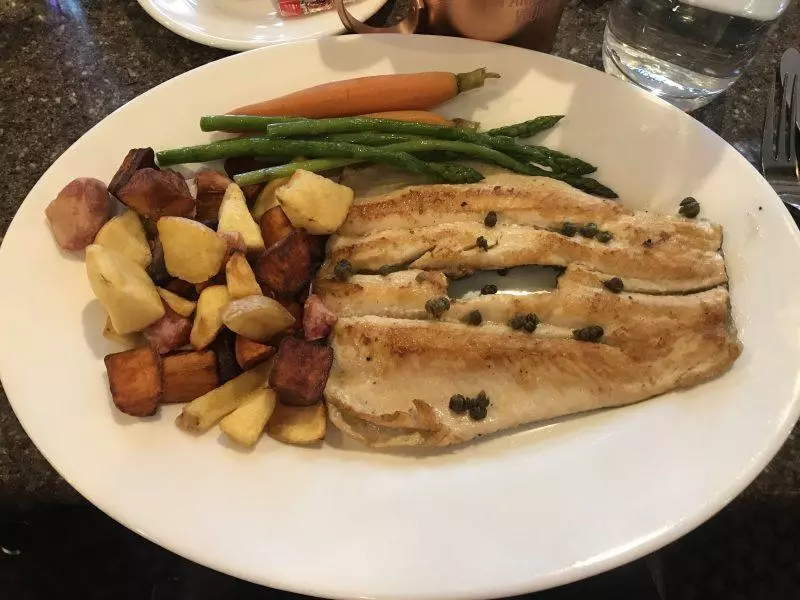 10. Cody Steak House
This is a locally-owned steakhouse serving juicy cuts of certified Angus beef. They also have shrimp chicken and children's options. This is one of the nicest locations in town.
11. The Local
With vegan friendly options and seasonal, organic ingredients, this is the place to come if you want a meal that's both healthy and tasty.
12. Irma Hotel
The most historic property in the city, the Irma Hotel was owned by Buffalo Bill and names after his daughter.
There's a popular buffet as well as a la carte options. If you have an appetite, try the prime rib.
13. 8th Street at the Ivy
This is local cuisine serving vegetarian and vegan friendly options, great for fresh river fish and seafood.
14. Proud Cut Saloon n' Steak House
Favorite dishes in this rustic western setting include the Rocky Mountain Oysters and French onion soup.
For Drinks
15. Chamberlin Inn
While not technically a restaurant, the Chamberlin Inn is a beautifully restored property with a bar on site and comfortable nooks for lounging both indoors and outdoors.
17. Millstone Pizza and Taphouse
If you're looking for craft beer, inventive pizza and arcade games, this place will tick all your boxes.
18. Bull Sitter Lounge
With a full bar, specialty cocktails and pet-friendly atmosphere, this spot is a local hangout. A bit removed from the city center, you'll need to drive to get here.
19. Silver Dollar Bar
This is the happening spot to be right before a rodeo, featuring live music and dancing. They have an outdoor patio, food available and designated smoking area.
For Dessert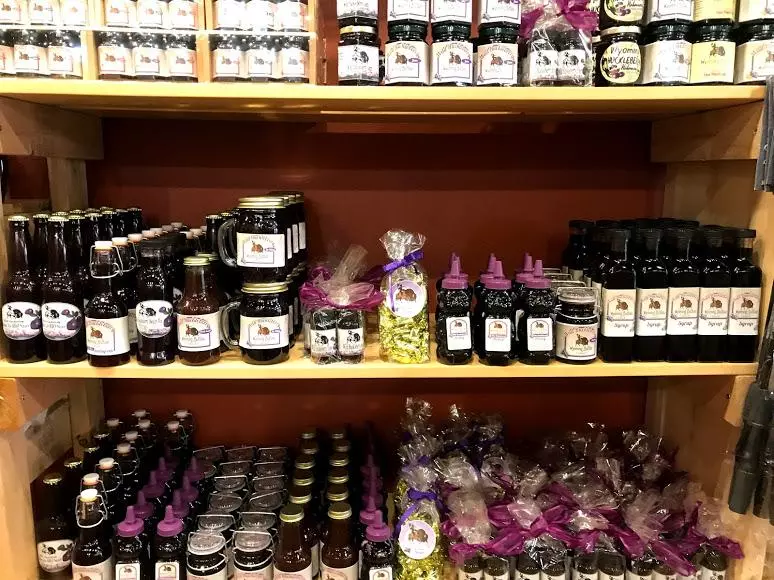 19. Annie's Soda Saloon
Want old fashioned ice cream sodas in a nostalgic setting? Stop by Annie's. They have a charming snow cone cart in the shop and occasionally project old movies.
20. Heritage Bakery and Bistro
Folks come here for the rhubarb pie. Whichever slice of cake or pie you go for, you won't go wrong asking to have it a la mode.
21. Peter's Cafe and Bakery
You can go to Peter's for practically any meal on this list but their ice cream sundaes are not to be missed.
Try the huckleberry ice cream, a flavor that's special to the area.
RELATED POST: FUN THINGS TO DO IN CODY, WYOMING
These are just some of the most delicious restaurants in Cody, WY. Did your favorite make the cut? Comment below and let me know.
Till next time, safe travels!
Liked this post? Pin me below.