Looking for a review of Koli Equestrian Center in Chandler, Arizona? Read on for my experience!
Fun fact: I love going horseback riding.
I've been doing it sporadically all my life and used to volunteer with therapy horses in my free time.
So when I saw that horseback riding was on my Tempe, Arizona itinerary, I was pumped.
No matter how many times you've ridden, an experience can vary drastically depending on the surroundings, group, weather and horse.
This was my first time riding in the desert.
The Arizona sun is fierce so I was grateful that I went in February, mid-winter when the temperatures were in the 70's and even warranted a sweater after sunset.
If you're going in the summer, aim for an overcast day.
My visit to Koli Equestrian Center was better than what I could have hoped for.
We spotted jackrabbits in the bushes, watched the sunset and finished the ride with chips, salsa and margaritas (a few of my favorite things).
If you're thinking about taking a trip to Koli Equestrian Center, here's everything you need to know!
RELATED POST: BEST PLACES TO EAT IN TEMPE, ARIZONA
About Koli Equestrian Center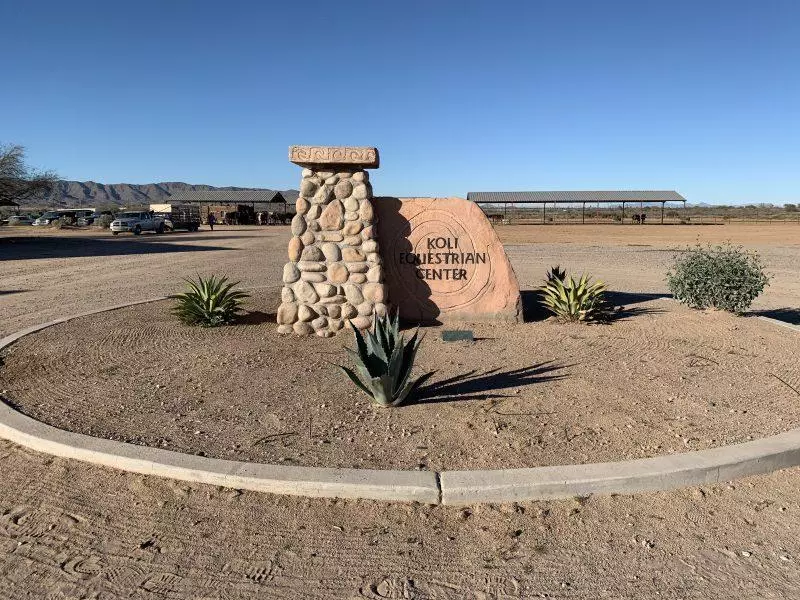 Koli Equestrian Center is part of the Gila River Indian Community Reservation and is locally run and operated by members of the Pima and Maricopa tribes.
Historically, the Pima are descended from the Hohokam tribe and are the indigenous people of the region. The Maricopa migrated to the area in the early 1800's fleeing violence.
U.S. government troops left displaced Maricopa tribe members with the Pima people since they were known to be welcoming and hospitable.
Since then, the two distinct tribes have formed a synergistic partnership, preserving both cultures for future generations.
RELATED POST: WHAT TO KNOW BEFORE HIKING TO HAVASU FALLS IN ARIZONA
How to get to Koli Equestrian Center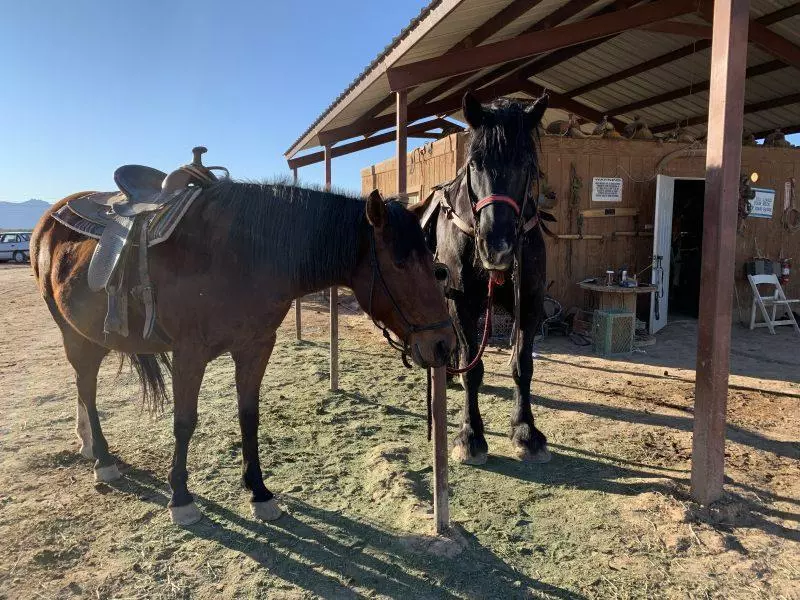 Koli Equestrian Center is located in Chandler, Arizona, about 25 minutes away from Downtown Tempe and Phoenix.
You can find then at the intersection of Wild Horse Pass Boulevard and Maricopa Road, off Koli Road.
You will need a car or taxi to get here as public transport doesn't access the area.
There are ride share services like Uber and Lyft available.
There is ample free parking on site.
Trail Rides and Special Events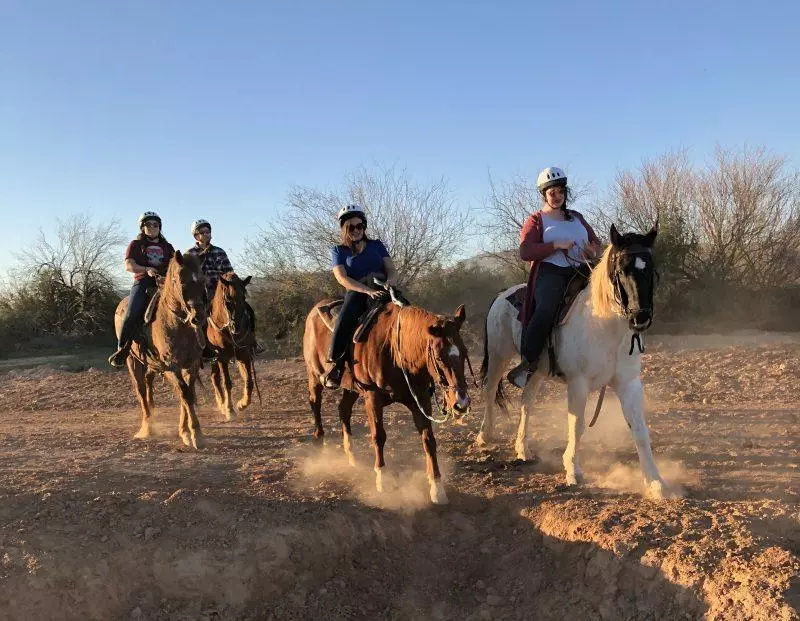 Koli Equestrian Center offers several different trail rides and events.
Rides range from 1 to 3 hours and can be done privately or in a group.
It's recommended that you go early in the morning or around dusk to beat the heat.
They have rides with a cowboy sunset dinner after, or a margarita sunset tour which was the option I took.
They also have a kid's club, host birthday parties and offer hay wagon and cattle drive experiences.
You can book your trip online or purchase a gift card as a present for someone else.
Know Before You Go
There are no bags allowed on the ride so you will need to leave your belonging in the car.
I took my phone and carried it in my pocket. The guide will take pictures of you along the way and share them with you after.
Make sure to wear plenty of sunscreen and wear long pants, like jeans, so your legs don't chafe against the horse.
Sneakers or simple boots without a heel are best in terms of footwear.
Koli Equestrian Center does not allow you to run (gallop) on the horses because of the desert terrain and burrowed animals.
If you book a private ride, they will let you trot.
Your horses are chosen and assigned to you based on availability and the size of the rider. They have plenty of horses to host large parties.
The surrounding area is lovely to watch the sunset and have a meal afterwards.
If you're lucky on your ride, you might spot other animals or wild horses.
We went through a small river. It was very safe but felt adventurous for the new riders in my party.
Children must be at least 6 years old to be able to ride.
There are modern, indoor restrooms on the premises with multiple stalls that are well maintained.
RELATED POST: VISITING ANTELOPE CANYON IN ARIZONA
Koli Equestrian Center Review
I thoroughly enjoyed my time at Koli Equestrian Center. The guides were knowledgeable and generous about sharing their culture and traditions with us.
I wish we'd had the opportunity to go a little faster, especially since my horse was literally chomping at the bit, but I appreciated the relaxed pace of the ride, especially given that some people in my party were beginner riders.
I also appreciated that they hold birthday parties and children's events — riding a horse beats sitting inside and playing a video game any day!
Overall, I found this establishment to be professional, ethical and entertaining. I would highly recommend it for visitors to the area.
RELATED POST: 21 BEST THINGS TO DO IN TEMPE, ARIZONA
Till next time, safe travels!
Note: This post was sponsored by Tempe Tourism. All opinions are my own.