If you're looking for adventure on your next trip to Sin City, think outside the box and consider an excursion with Pink Jeep Tours Las Vegas.
Also known as Pink Adventure Tours, this company is named after their identifiable vehicles, which you'll spot cooly cruising up and down the Las Vegas Strip. They offer tours inside the city, day and night, or you can join them to get out into nature at places like Death Valley, Red Rock Canyon and the Valley of Fire.
RELATED POST: VISIT SEVEN MAGIC MOUNTAINS IN HENDERSON, NEVADA
I was able to hop on a Pink Jeep Tours excursion to the Grand Canyon West Rim and Hoover Dam. We left around 7:30am and got back around 8pm the same day, so it was a jam-packed itinerary of history, sights and photo opportunities.
Inside the Pink Jeep Vehicle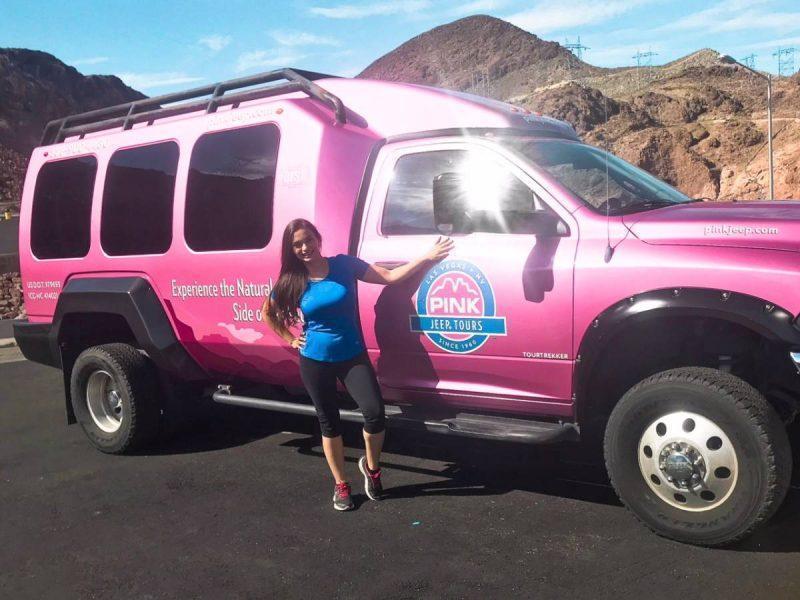 The add-on price for a tour was recently lowered from $32 to $21. . The southwestern triangle consisting of Nevada, Utah and Arizona is ripe for exploration and the perfect place to go on a road trip, which is why Pink Jeep Tours has offices throughout the region. You can go on a group tour or rent out a vehicle for a private tour. They happily host events, conferences and bachelor/bachelorette parties.
Group tours typically consist of 9 or less passengers and include a boxed lunch from Capriotti's, a Vegas sub shop that is laying claim to the "best sandwich" title. Lunch hit the spot after a day of sightseeing, though most of us were full early on from the soft serve ice cream at the Hoover Dam, an unexpected treat on the trip. Snacks and souvenirs are at your own expense.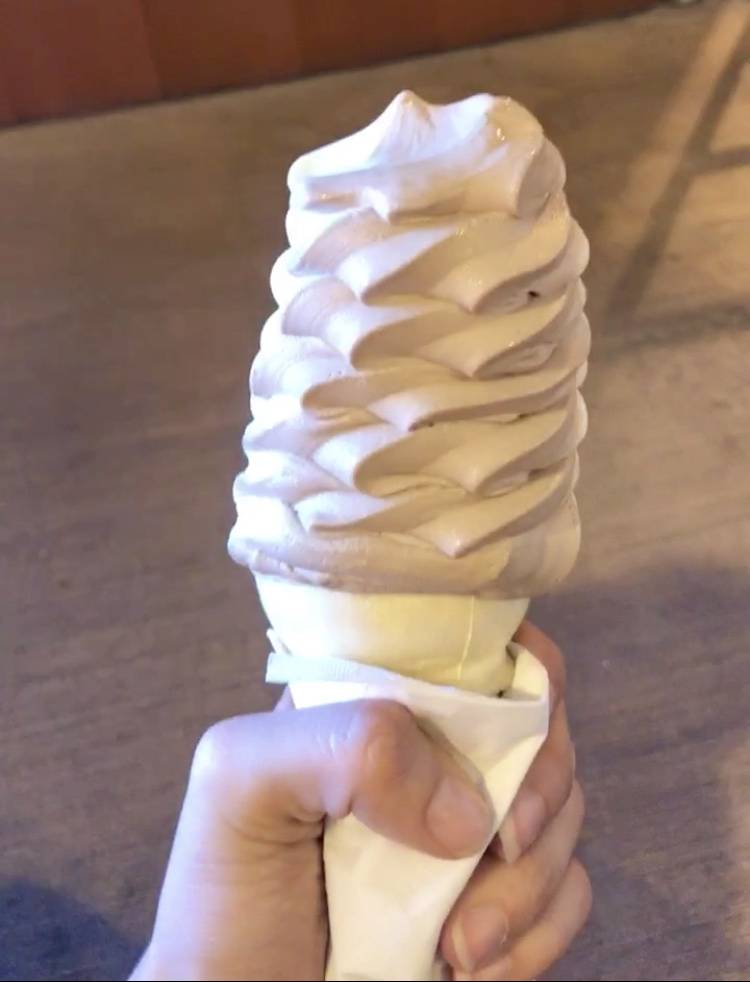 There are different Jeep models used depending on the tour. The one I took sat 3 groups of 2 with 3 single seats, had grey leather interior and tinted windows. There was also a flat-screen TV in the front where our guide Carol played a video that featured her neighbor, one of the engineers for the Bellagio Fountains!
The lunches were kept in a cooler and plenty of water was provided, repeatedly throughout the trip. I went at the end of May and it was already hot, if you're going in the summer be mindful and stay hydrated.
We could safely leave our belongings in the Jeep in between stops. I sometimes left my tripod inside because I didn't want to carry it. Otherwise, take your photography equipment everywhere you go–there are plenty of photo stops.
Pink Jeep Tours Review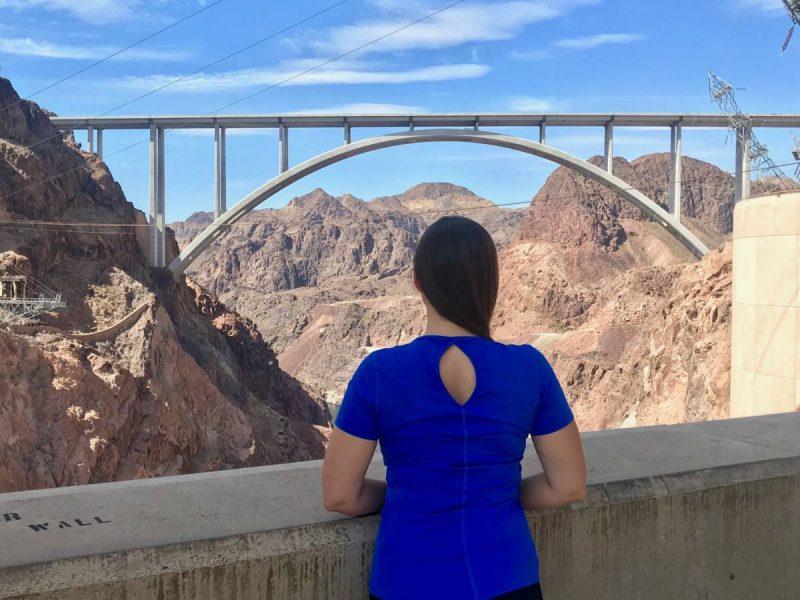 If you're looking for an easy day trip that allows you to knock out two of America's most significant landmarks with minimal effort, I highly recommend this tour. Our guide, Carol, seemed to know everyone. Pink Jeep Tours is a popular service in the region with established ties to the different agencies and tribes that run the sites.
Tours start as low as $69 in Vegas and increase as you add experiences and time, like taking a helicopter or nearly 12-hour long trip. I would have liked the option of a snack for breakfast, though I'll admit the ice cream filled me up well before noon, and I have to note that the ride can get bumpy depending on the terrain.
The pace of the tour was productive but not rushed, often given us time to explore at our leisure. We were able to take advantage of the presentations at the different sites and explore gift shops. There were also plenty of bathroom breaks.
At the end, I caved and bought a souvenir from a Hualapai tribe member, and my guide was able to hold the park's shuttle bus for me to complete my purchase.
Overall, I definitely recommend going on an adventure with Pink Jeep Tours if you have the chance! Click here to see the Grand Canyon West Hoover Dam Combo Tour I took and start planning your own adventure.
About the Hoover Dam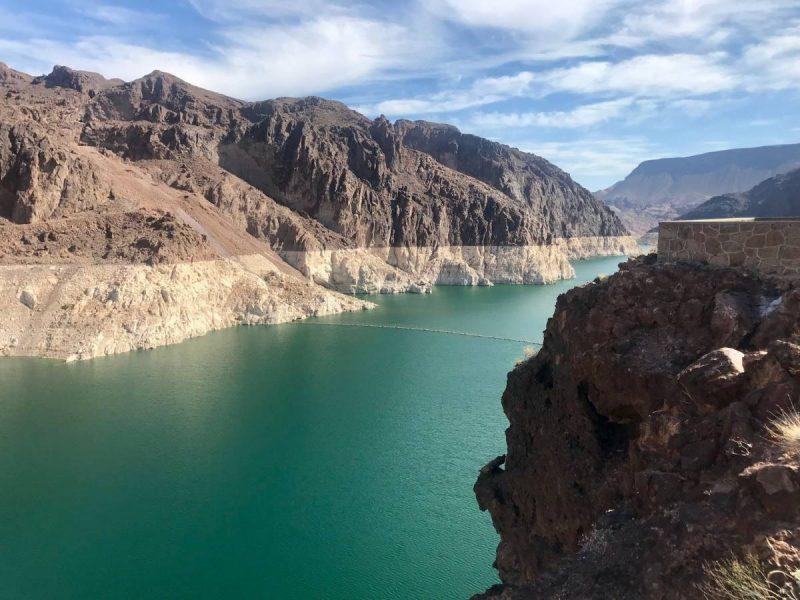 The Hoover Dam was built during the Great Depression and drew more than 40,000 applicants for 5,000 "well-paying" jobs, boasting a salary of $4 a day. It was built 2 years early and under budget, and is expected to last another 2,000 years. It's made mainly of concrete, and the engineers who thought up the plans actually had to reroute the Colorado River first in order to built it. The re-routing tunnels now serve as spillways in case of an unexpected rise in the fill level.
The Dam forms Lake Mead, the largest reservoir of water in the United States, and has only been at "full" level twice, the last time being in 2016. The white ring pictured above depicts the fill line. Lake Mead is a recreational site, used for water and beach activities year-round.
Today, the