Tom Hanks bought a villa in Antiparos 15 years ago and it somehow remains one of Greece's best kept secrets. Less than 2,000 residents live on the Greek island year-round, spanned across a stretch of land approximately 17 square miles long.
With whitewashed buildings, cobblestone streets and blue doors framed by bougainvillea trees, Antiparos is a haven untouched by the influx of tourists to the Cycladic Islands and one of the few places in the Mediterranean where you can still have an authentic Greek experience.
There's a word in Greek called "philoxenia," which loosely translated means love of strangers. The term is meant to encompass the concept of Greek hospitality, which is unlike any other in the world. It is this spirit of acceptance that has allowed Greece to embrace immigrants and visitors alike, and that gives guests of Antiparos the chance to truly let their hair down.
Antiparos is the sister island to Paros, which can be reached by plane or ferry. Antiparos an additional 15 minutes from Paros by ferry, but every year guests and residents attempt to swim across the channel in an event held during the first week of July.
RELATED POST: WHAT TO KNOW BEFORE TAKING A FERRY BETWEEN GREEK ISLANDS
Amongst its neighbors, Antiparos is endearingly referred to as "the hippie island." True to its nickname, you'll find no shortage of free spirits on this Greek island. Here are 6 reasons why:
1. Camping Antiparos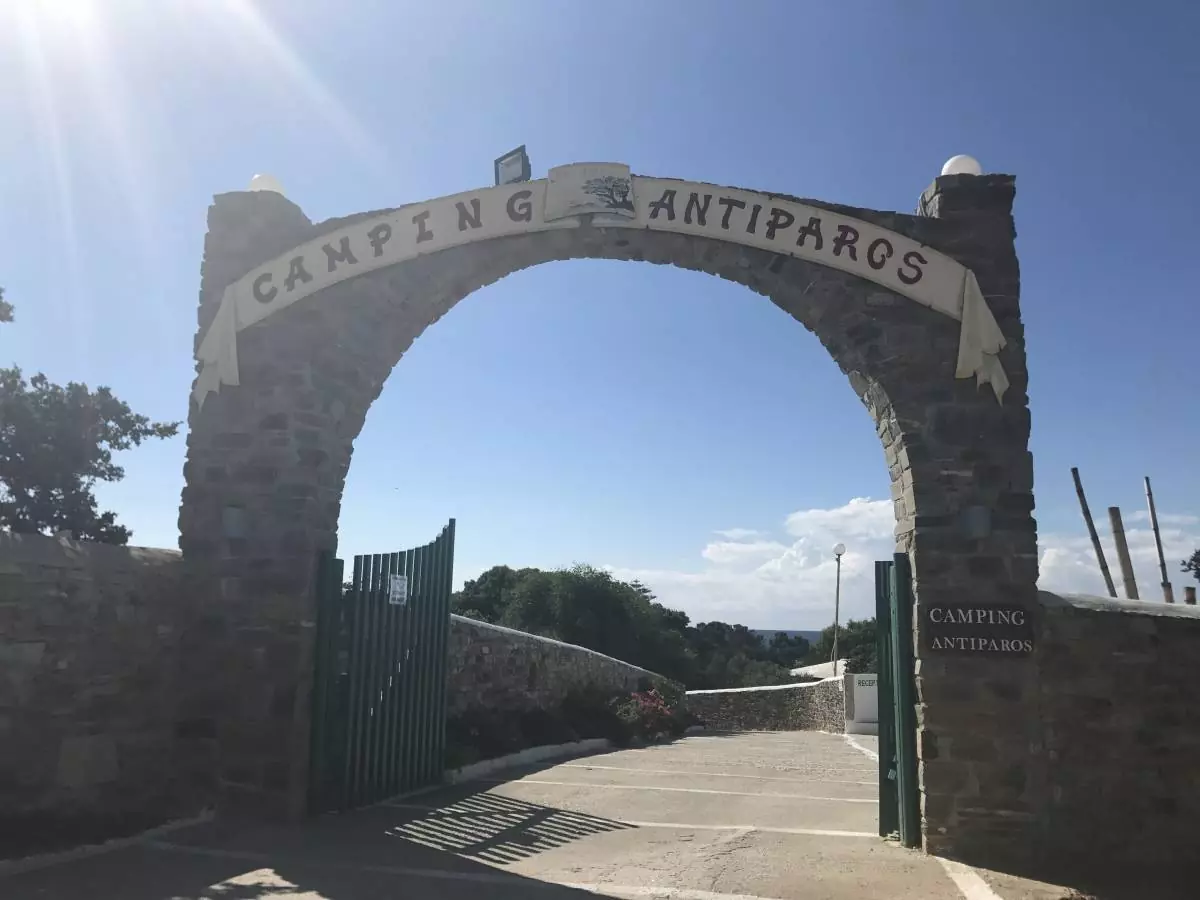 The ultimate retreat for any budget backpacker, Camping Antiparos is a seaside campground nestled between stalks of bamboo trees.
For a maximum price of 8€ per night in peak season, guests can rent a space to pitch a tent and enjoy the restaurant, bar and mini-market on-site.
Between June and September the place is typically booked to capacity. While famous for its adjoining nude beach, you'll find many families making use of the space for its affordability.
2. No tan lines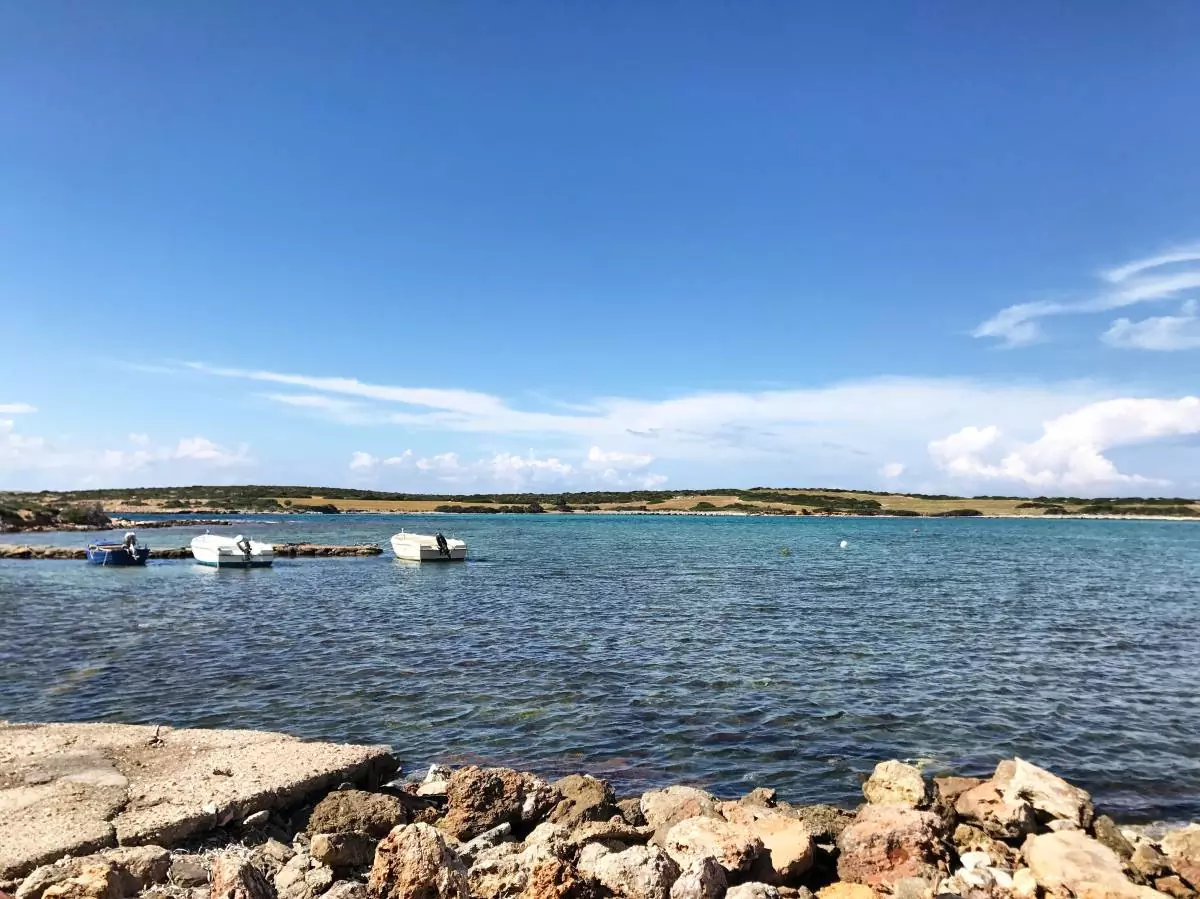 Want to let it all hang out? Antiparos is the place to do so. As mentioned, Camping Antiparos has an adjoining beach that's 100% nude.
However, if swimming in your birthday suit is your heart's desire, you'll be happy to know it's allowed throughout the island.
Those wanting to experience sunbathing and swimming in its purest form will feel right at home in Antiparos.
The coastline at most Greek islands is pristine, especially in more secluded locations like Antiparos or the beaches of Naxos.
3. No shoes required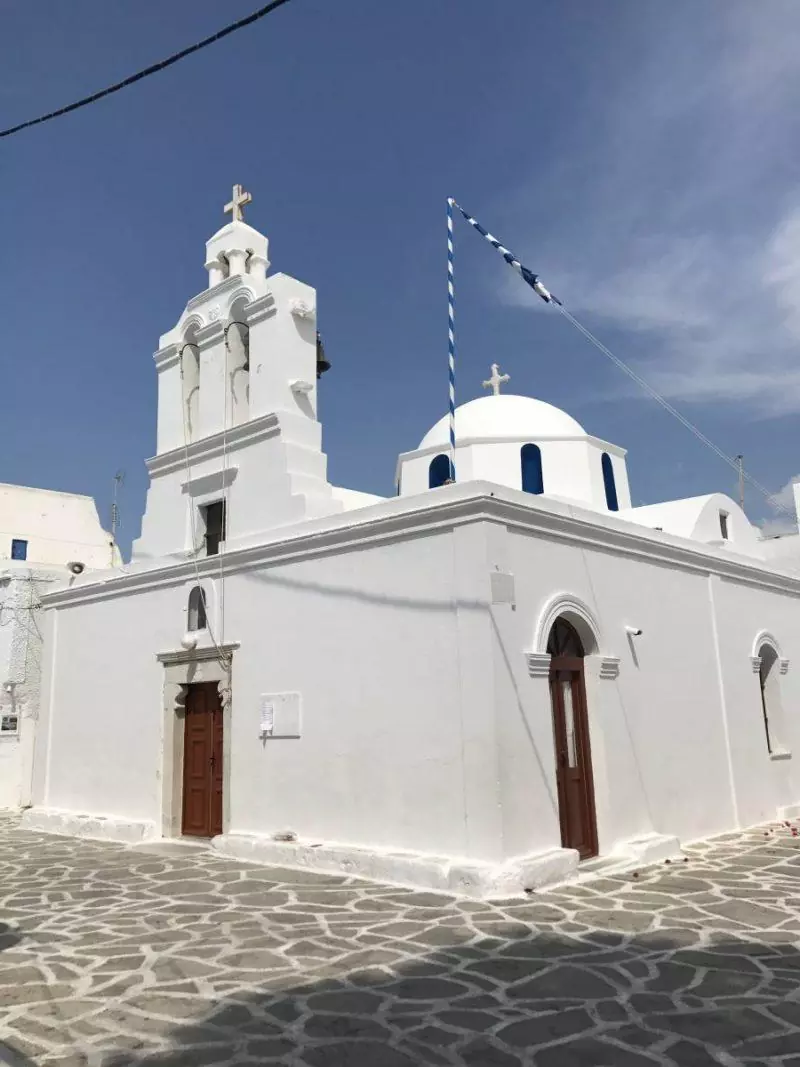 When was the last time you walked around barefoot, comfortable that you weren't going to step on a piece of glass or trash by the side of the road?
As a city-dweller, the answer is probably never. As a resident of Antiparos, the answer is "every day." The island is so pristine you don't see litter on the streets.
The city center is reserved for pedestrian traffic only and boasts stone streets that are hand-painted and outlined in white. Guests can walk around safely knowing that shoes (and at times, pants) are optional.
RELATED POST: HOW TO GET TO ANAFIOTIKA, AN ISLAND OASIS IN THE MIDDLE OF ATHENS
4. Eclectic nightlife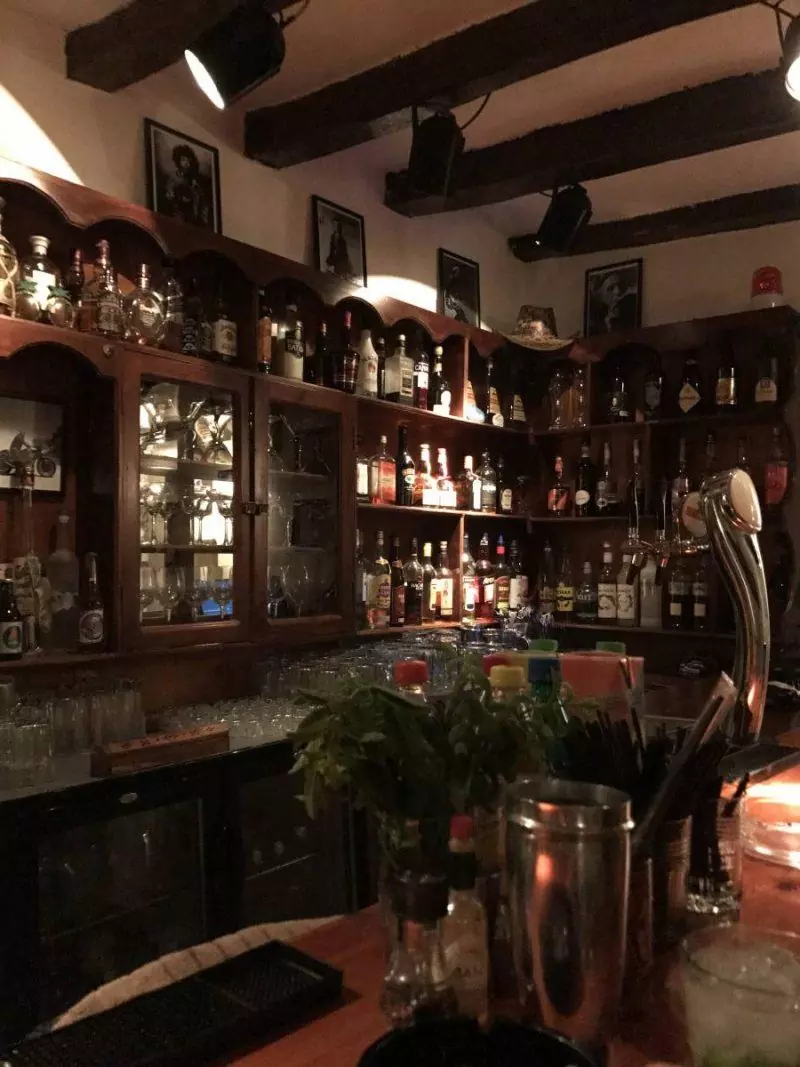 The soundtrack to Antiparos is more Jim Morrison, less David Guetta. This is a place where classic rock reigns supreme and music is meant to encourage nostalgia, not head banging.
While some islands have an early curfew, nightlife in Antiparos starts around midnight and goes until sunrise.
Check out a bar called Lucky Luke—tucked away in the corner, it is a favorite of locals and serves a killer ouzo mojito.
5. Exotic landscapes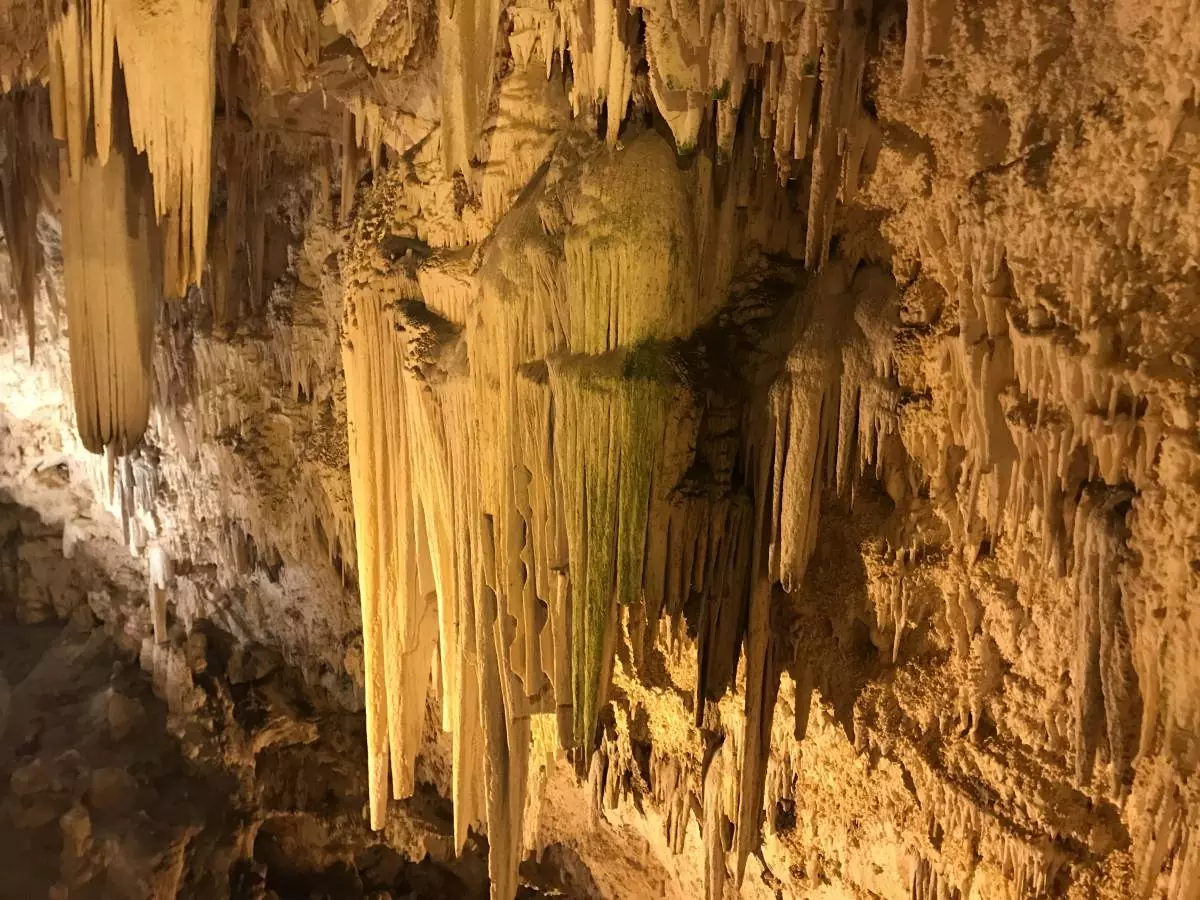 While remote, Antiparos is home to impressive landscapes.
The Cave of Antiparos is thought to be the oldest stalagmite in Europe and provides an otherworldly descent with unique geological formations.
If swimming in turquoise waters and secluded caves sounds more up your alley, a boat tour with Captain Ben takes you to places only accessible by water, including the nearby island of Despotiko.
Finally, the city center itself is an old castle dating back to the 1400's and has information placards throughout to provide context and insight into the history behind the architecture.
RELATED POST: VISIT THE MONASTERIES OF METEORA, GREECE
6. Shopping in Antiparos
In Antiparos, mannequins are displayed outside boutique clothing stores, adorned with off-the-shoulder dresses and vibrant patterns.
Your bohemian chic wardrobe will receive a quick boost with pieces imported from Bali at Sȏ Shop, just off the main road.
Flowy fabrics are preferred to the constraints of business attire here and are a welcome change of dress code for anyone looking to embrace the hippie lifestyle.
While it's one of the lesser known Greek Islands, Antiparos can always be counted on to provide peace, love and an unforgettable time. Don't miss it on your next visit the Mediterranean!
RELATED POST: HOW TO SPEND 2 DAYS IN ATHENS, GREECE
Till next time, safe travels!
Liked this post? Pin me below!