Do you only have 2 days to spend in Athens, Greece? Don't worry, you can see a lot during that time.
Athens is one of the world's most interesting cities, mixing ancient and modern elements with ease. Throughout the centuries, the city has been looted, burned and conquered, yet still it stands.
Athens is a treat for the imagination–a chance to yourself to a different time. The guide books will suggest that you only pass through Athens on your way to the islands, but that would be a mistake.
Sure, it's a big city with all that entails — crowds, high prices, pollution — but it's also a cultural and political hub. There's always something going on. The city is also incredibly diverse. While there's been a refugee crisis in recent years, the sentiment remains one of acceptance rather than fear.
You can have a fun visit before continuing to another part of the country, even if you only have 2 days in Athens. Here's how!
RELATED POST: VISITING THE MONASTERIES OF METEORA IN ATHENS, GREECE
Where to stay in Athens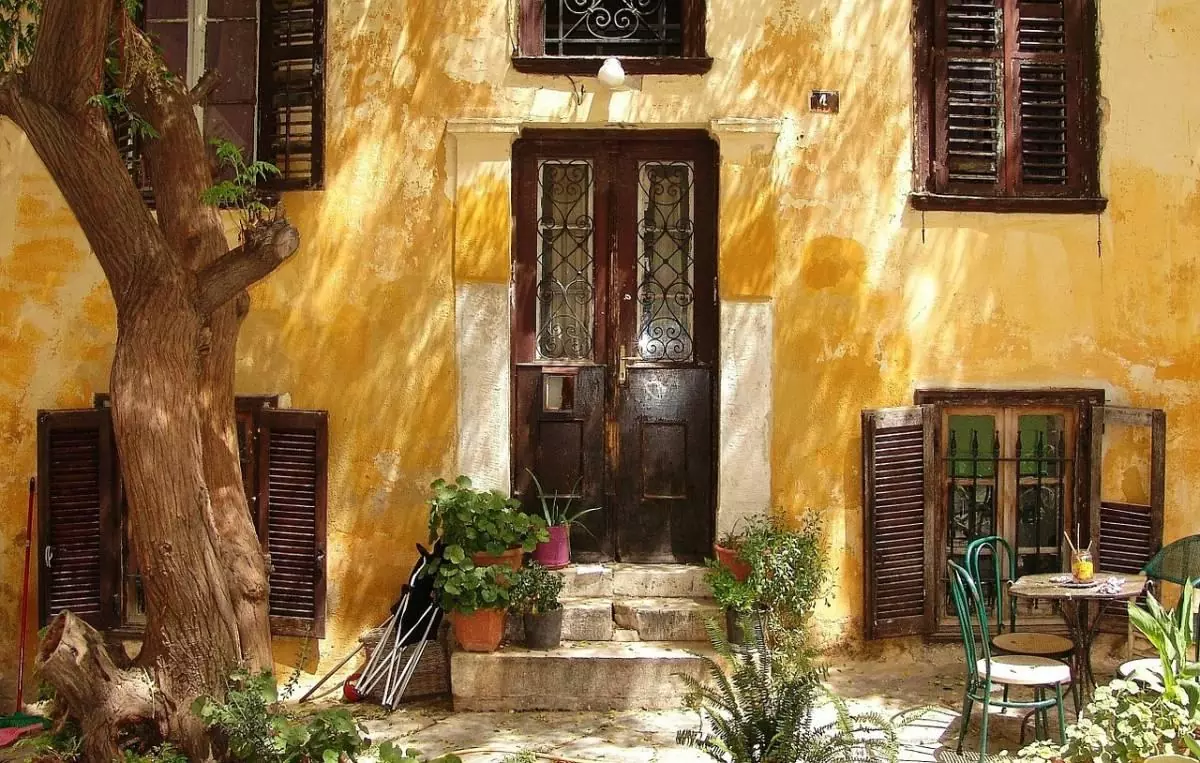 If you want to be in the middle of the action, search for accommodation around Syntagma Square. It's the central square of the city, located in front of the old royal palace where you can watch the Changing of the Guards. Most public transportation routes connect through here, and it's a great base for exploring the city.
If you're looking for a more tourist area, I recommend staying in Plaka. If you need a suggestion, check out this amazing AirBnb that I stayed at, featuring balcony views of the Acropolis and a king-sized bed.
If nightlife is your biggest draw, head to Psyri. There's always something happening near Monastiraki Square, a favorite hangout for Athens' version of hipsters.
How to get around Athens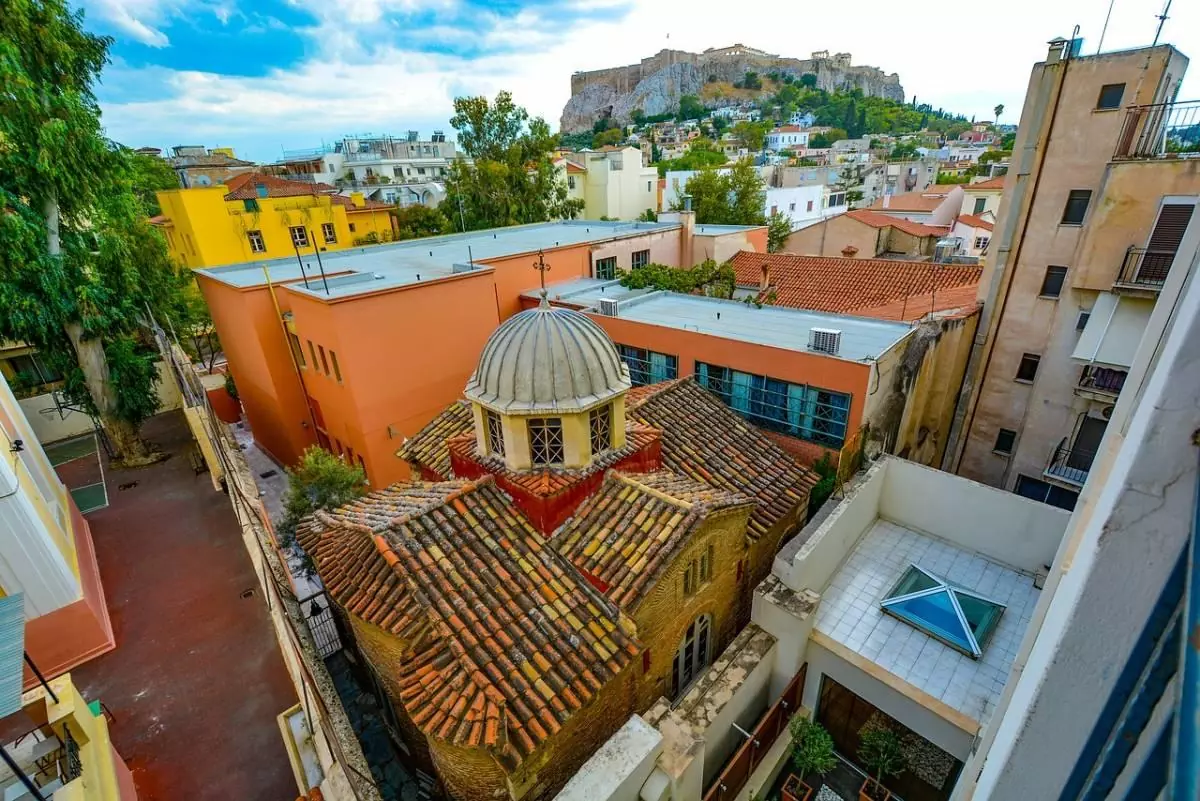 There's Uber in Athens so it's easy to get around. However, taxis reign supreme here. You'll find them throughout the streets. If possible, have the address of where you want to go written in Greek since the English of drivers is limited.
Note that taxi drivers often set the prices arbitrarily versus using the meter, so make sure you agree on the price ahead of time. Prices can double between midnight and 5am, as well as during high demand. When I returned via train from Meteora, a ride that cost me $4 the day before cost me $20 just because I was coming out from the train station with a swarm of other people.
You can also use the subway system to get around. It's not as extensive as some of the other European cities I've been to, but for the areas its in, it's very efficient. In Athens, building out subway lines proves challenging since every time they excavate they run across artifacts and millennium of history.
What to see in Athens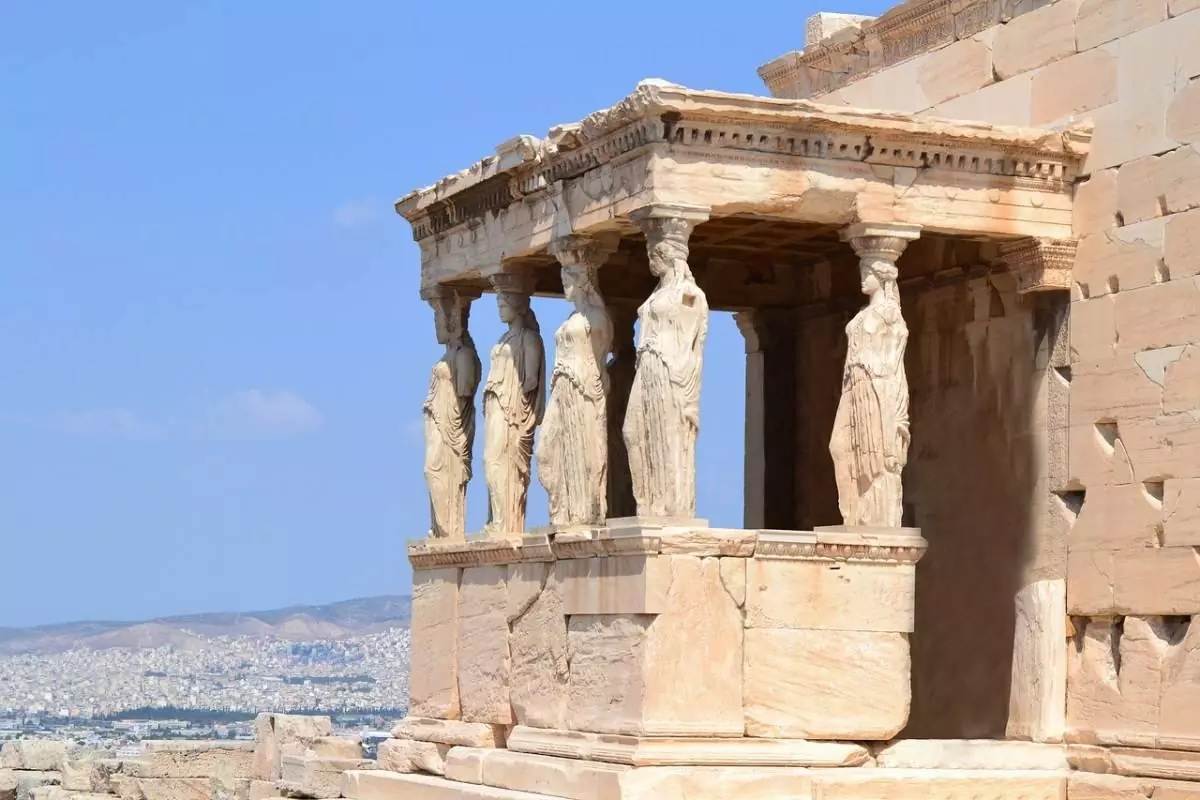 There's so much to see in Athens! Start by knocking out the highlights. Visit the Acropolis and see the Parthenon. There are two other scenic and well-known monuments on site — the Erechtheion (pictured above) and the Temple of Poseidon. It's said that the olive tree adjacent to both was dropped there by Athena herself.
Unfortunately, most of what you see on site at the Parthenon are replicas. The original pieces and artwork (or what's left of them) have been moved indoors to the Acropolis Museum. This is where the real culture lies. I took a private tour of the state-of-the-art museum with Faye Georgiou, a well-known historian, and it was worth every penny. Well educated, tiny and mighty, she packed 2,000+ years worth of history into 2 hours and made it fun and engaging.
After the Acropolis, take a stroll down Dionysiou Areopagitou Street and Adrianou Street, two pedestrian-only streets at the base of the Acropolis. Tourists can listen to live music and sway to the sounds of a bouzouki.
This is the place to do your souvenir shopping in Athens. You can buy a hand painted vase that's molded in an ancient Greek style and even carry-on sized olive oil to bring the flavors of Greece home with you.
I recommend doing the self-guided walking tour available for free on the Rick Steves Europe app. It was very informative and easy to navigate and takes you past the Lysicrates Monument and Roman and Ancient Agoras.
While at the Ancient Agora, make sure you see the Temple of Hephaestus. You can also stop by the Temple of Zeus. It's fully visible from the outside so don't bother spending the 3€ in admission. Take pictures of Hadrian's Arch day or night, located right outside the entrance to the temple.
If you haven't had your fill of art and artifacts just yet, make a stop by the National Archeological Museum. It's a little out of the way butfeatures an impressive collection, including an exact ivory replica of the Athena statue that once stood in the Parthenon.
If you want views of the city, walk or drive up Mount Lycabettus. The view is especially stunning at night, though I would only recommend driving at that time. For those already in the area, I recommend catching the Changing of the Guards. It takes place hourly, with a large ceremony held every Sunday at 11am.
Finally, in case you can't wait to get there, find a little piece of the islands in Anafiotika, a hidden oasis in Athens where half the fun is finding it.
RELATED POST: HOW TO GET TO ANAFIOTIKA IN ATHENS, GREECE
Must-have food in Athens
There's shop right next to the Acropolis metro stop that is tasty, affordable and authentic. They don't have a website but the name and address are: Souvlaki – Gyros, Athanasiou Diakou 5, Athina 117 42, Greece. There's indoor and outdoor seating available. Highly recommend this place for lunch or a quick bite.
If you're looking for moussaka, visit Liondi Traditional Greek Restaurant. It's in a tourist area but the owners guarantee a culinary treat that is anything but ordinary.
Those wanting a date night destination should head to the Mnisikleous street "restaurant steps," a steep path in Plaka heading up towards the Acropolis that is lined with rock steps and restaurants along each side. The chairs from the restaurants spill out onto the pedestrian walkway, which is home to the finest cuisine in the city.
Finally, if you're looking for a little adventure with your meal, consider strapping in for Dinner in the Sky. You'll have a bird's eye view of Athens and a unique dining experience you'll never forget. This is only available during the summer months, with reservations starting in May.
Athens nightlife
Athens has a robust nightlife. Finish one of the days of your visit with a nightlife tour by the Urban Athens Collective. You can go bar hopping and listen to live music. The tour takes you to 3 separate spots, allowing you to experience Athens like a local.
Another popular activity in Athens is outdoor cinema, so much so that you have your choice of venues. Cine THISIO is a fan favorite. The setting is tranquil, surrounded by walls of ivy and offering complimentary blankets for patrons. Note that this is also a seasonal activity.
If time flies when you're having fun, then 2 days in Athens will go by before you know it.
RELATED POST: DISCOVER ANTIPAROS, THE HIPPIE ISLAND IN GREECE
Till next time, safe travels!
Liked this post? Pin me below!