Thinking about taking one of the Greek Island ferries? Read this post before you do!
It's that time of year where tourists and residents alike flock to the Greek Islands and there's no better way to island hop than by ferry. For those visiting the big names of Santorini, Mykonos or Rhodes, you can easily get to the islands by plane and bypass the ferry process altogether if you so choose. But for smaller, more remote islands like Tom Hank's home of Antiparos, you have no choice but to join the locals on the water.
RELATED POST: DISCOVER ANTIPAROS, THE HIPPIE ISLAND IN GREECE
Traveling to more remote parts of Greece can be challenging even for seasoned travelers due to language barriers and advanced scheduling difficulties. Navigating the Greek Islands can be confusing as there's thousands of them, and the ticket system online isn't 100% reliable.
Nevertheless, ferries remains a scenic and affordable choice for travel when in Greece, so to help ensure you have smooth sailing I've put together the following tips:
1. Greek Island ferries run late
Greek trains run late, Greek buses run late and Greek ferries are no exception. I rushed to a ferry I thought was departing at 3 only to find I was waiting in line for at least another half hour before even boarding.
Still err on the side of caution and be ready to depart on time, but allow yourself more time for arrival at your destination and anticipate some sort of delay.
2. The ferry is crowded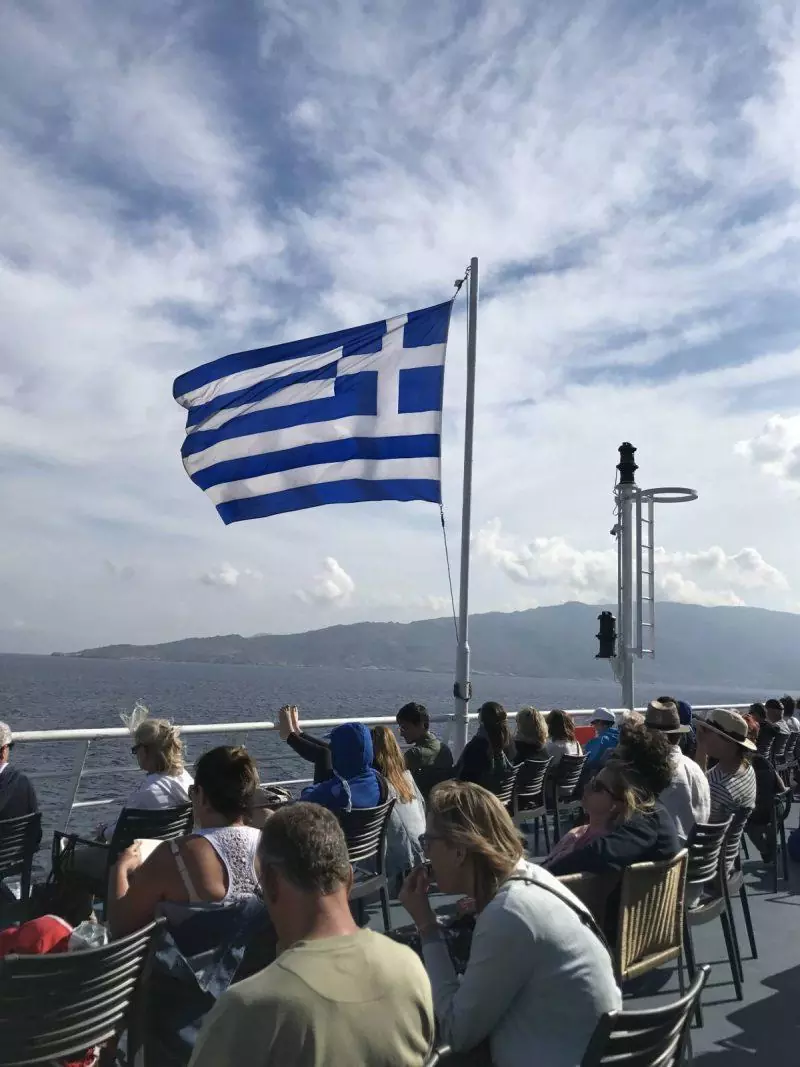 If you're envisioning a Staten Island type of boat, with about 200 passengers strolling and enjoying the open air, think again. These ferries fit thousands, and their cars and belongings. They're more like the Titanic, with seats and areas of the ship broken up into classes and customers sorted depending on how much they're willing to pay per ticket.
Those having paid the lowest fare will scramble to enter so they can snag a free seat somewhere, usually in the bar, lobby or other common area of ship. They will be glues to that seat for the duration of their cruise like a Times Square partygoer is stuck to their sidewalk square on New Year's Eve.
RELATED POST: VISITING THE MONASTERIES OF METEORA, GREECE
3. You should reserve a seat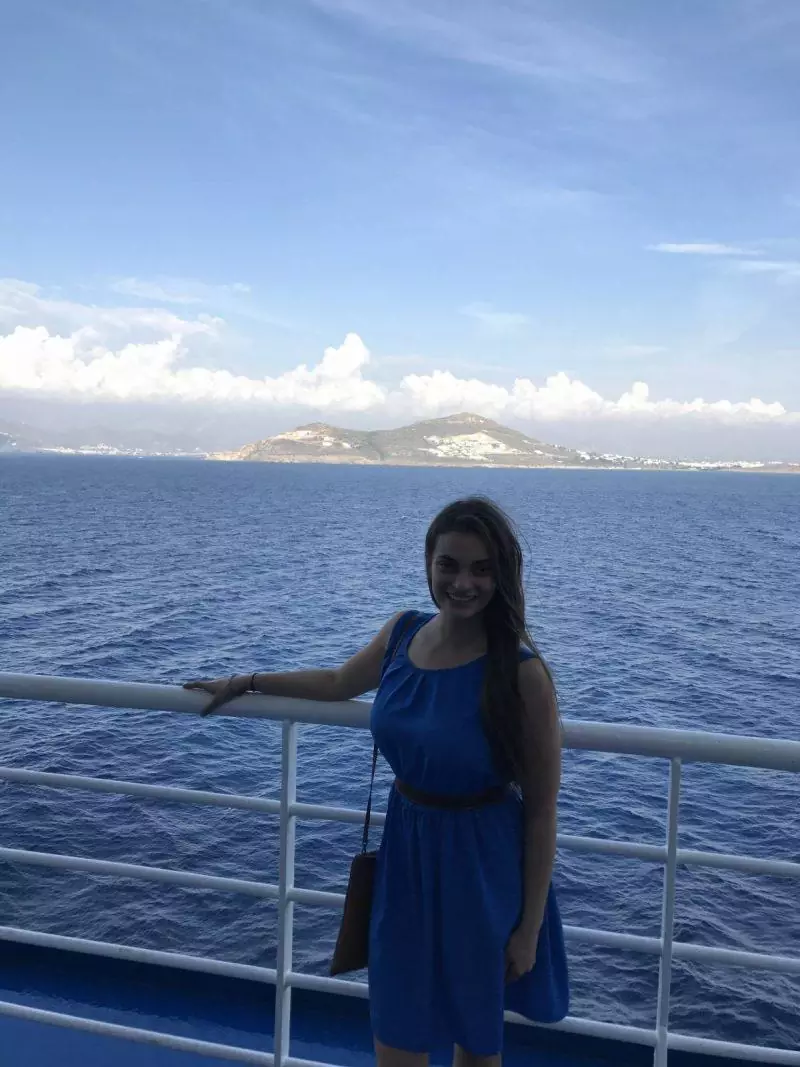 I didn't like the thought of playing musical chairs with my voyage and potentially being the odd man left standing for 3+ hours, so instead, I paid a little extra for assigned seating. The seats were cushioned and while in rows, easily provided double the space of an airplane, along with the ability to recline to about 65 degrees.
Note that you might find someone in your seat when you arrive, but they're just some of the unlucky bare fare holders who didn't snag a seat quick enough. They were hoping you wouldn't show up but will be happy to clear out once you do.
4. There are bars and smoking areas onboard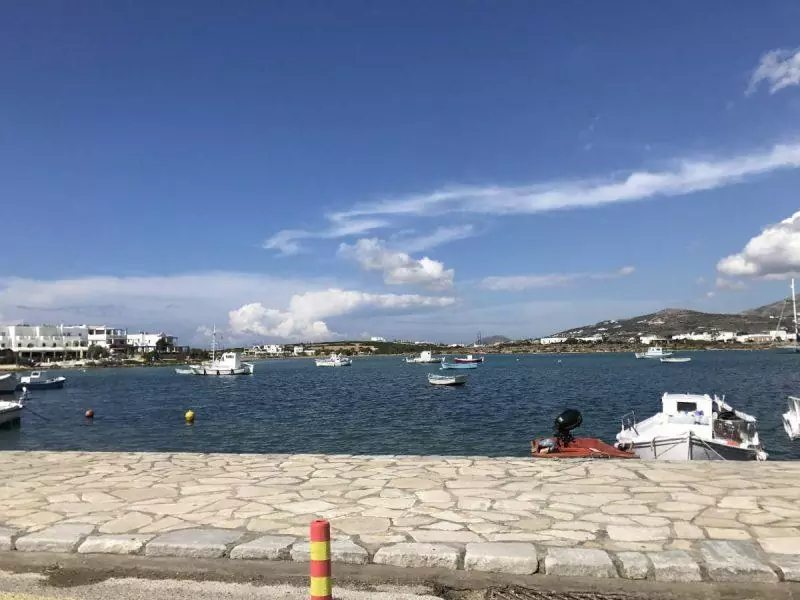 No need to worry about bringing food onboard or rushing through your breakfast to get here. The ferries have restaurants and bars on board. They also have smoking areas (pretty much anywhere outside) and you'll find that a lot of people out on the top deck go there to smoke as it's still very common in Europe. There are also countless restrooms onboard.
Entertainment is limited, although the rooms with reserved seatings will usually have something playing on a flat screen tv in the center of the room. Depending on the temperament of the sea that day, you may be able to get away with reading without motion sickness. Guests can freely travel about the cabins. There are also sleeper cabins available, and a hold for guests who bring their card on board.
RELATED POST: HOW TO GET TO ANAFIOTIKA, AN ISLAND OASIS IN ATHENS
5. You can reserve a ticket online but still need to pick up a hard copy at the office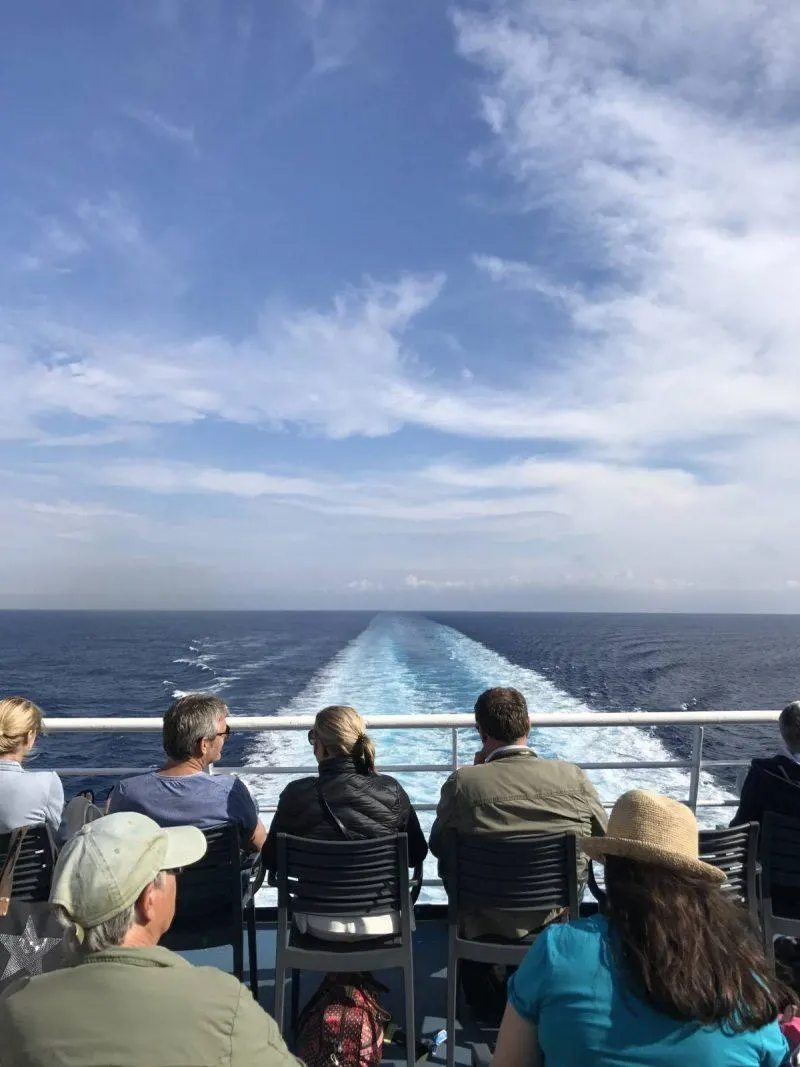 This is what I meant when I mentioned difficulties with booking online. You can book online directly through Direct Ferries, which is like an Expedia for Greek Island ferries and will get you the best price between the biggest providers. Be sure to double check the times because they'll show you trips before and after your requested dates if there's no departure on the date you requested. Their customer service over the phone is excellent and can help you solve any problems or reschedule if necessary.
Even if you book ahead online, you have to print our your e-ticket and take it to the ferry provider's branch at the local port and get a hard copy of your ticket to show before you board the ferry.
6. Don't leave the ferry port without cash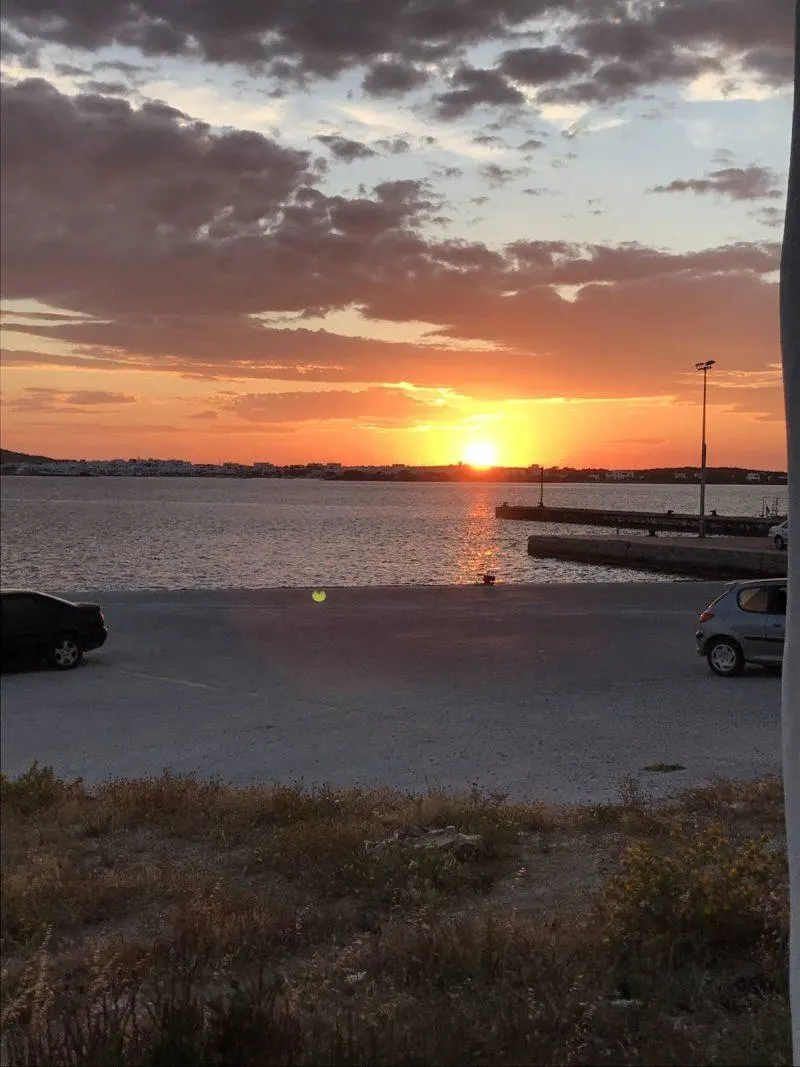 Most ports have ATMs on site and are a great way to stock up on cash either before or after your ride while minimizing fees. You'll definitely want to have cash on you to tip any service people, 10% is not necessary but certainly appreciated in Europe. Most taxi drivers in Greece only accept cash generally. There are taxi drivers waiting for ferries to dock at each port so no need to worry about reserving one ahead of time.
Be prepared to disembark long before the ferry actually docks as the lines to get off the ship can get long and take a while. Carry bags wherever possible since the floor at the bottom level isn't carry-on friendly.
A visit to the Greek Islands is a great idea between April and September. If you're taking one of the Greek Island ferries, it'll be smooth sailing with a little preparation and a lot of patience.
RELATED POST: HOW TO SPEND 2 DAYS IN ATHENS, GREECE
Till next time, safe travels!
Liked this post? Pin me below.