Looking for the best things to do in Winnipeg, Canada? Look no further!
I visited Winnipeg for the first time in July and was blown away by how much it had to offer. It had a cool, relaxed vibe but was sophisticated at the same time. Winnipeg is a diverse city and is quickly growing.
It's the capital of Manitoba and sits at the intersection of two rivers, the Red River and the Assiniboine River, with their meeting place commonly referred to as "The Forks."
The weather during the summer is beautiful but Winnipeg residents don't shy away from winter, either. On the contrary they embrace it with pop-up restaurants, ice sculpting competitions and cross country ski trails throughout the city.
Winnipeg will surprise you! Here are 12 of the best things to do in Winnipeg, Canada for first-time visitors.
RELATED POST: WHERE TO EAT IN WINNIPEG DEPENDING ON THE MEAL
1. See the Canadian Museum for Human Rights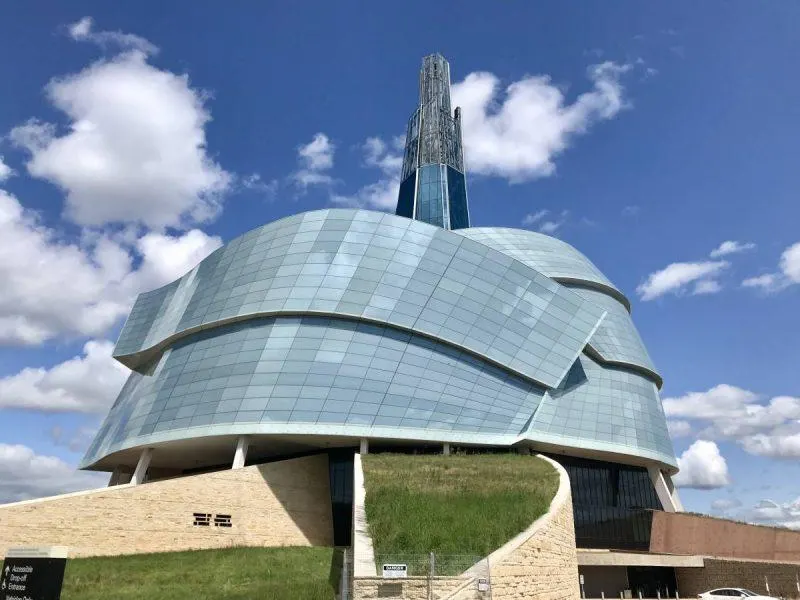 Canada's newest national museum doesn't just reflect on one event throughout history — it encompasses violations of all human rights throughout time. Architecturally, it's stunning and a metaphor for our progress as a civilization.
Designed by Antoine Predock, guests start at the bottom with the worst of history and ascend towards an unfinished tour, representing hope for our future. I recommend dedicating at least 3-4 hours to your visit. When I went, there was a special exhibit on Nelson Mandela as well. This would be a great rainy day activity as well.
There's a tasty cafe, the ERA Bistro, indoors by the reception area so this would be a great stop for a morning museum visit and lunch.
2. Attend a Festival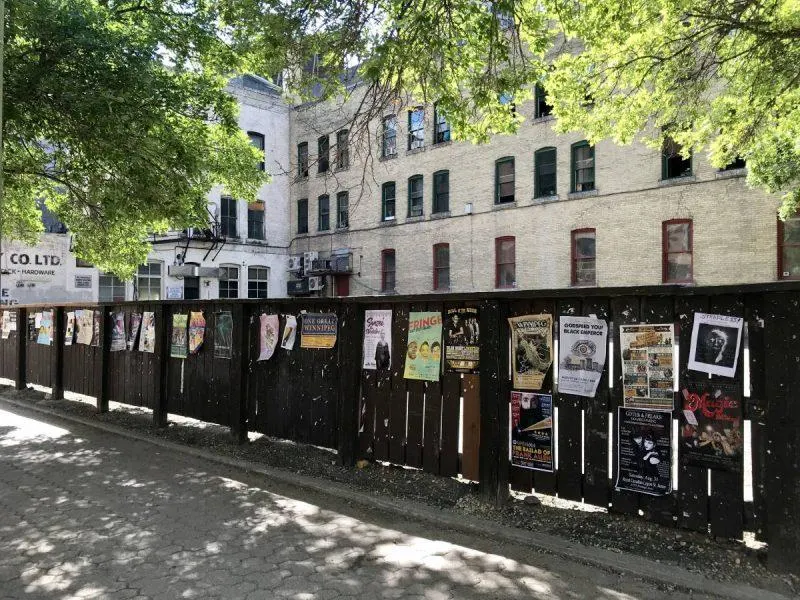 Winnipeg is a great city for festivals, with something happening year-round. I attended for the Winnipeg Fringe Festival specifically, a collection of independent theatre performances by artists from around the world. I saw a parody of six chick flicks, a one-man play and an interpretive dance.
Each show sells tickets an hour or two before the curtains go up, with limited tickets for select shows available a day or two in advance. It's one of the biggest Fringe Festivals in the world and a must for theatre enthusiasts.
Other notable events include Folkorama, a multi-cultural celebration, the Festival du Voyageur where you can see ice sculptures, the Winnipeg Comedy Festival, International Writers Festival, Manito Ahbee Festival and ManyFest. Check out Tourism Winnipeg's website for more information.
3. Spend an Afternoon at The Forks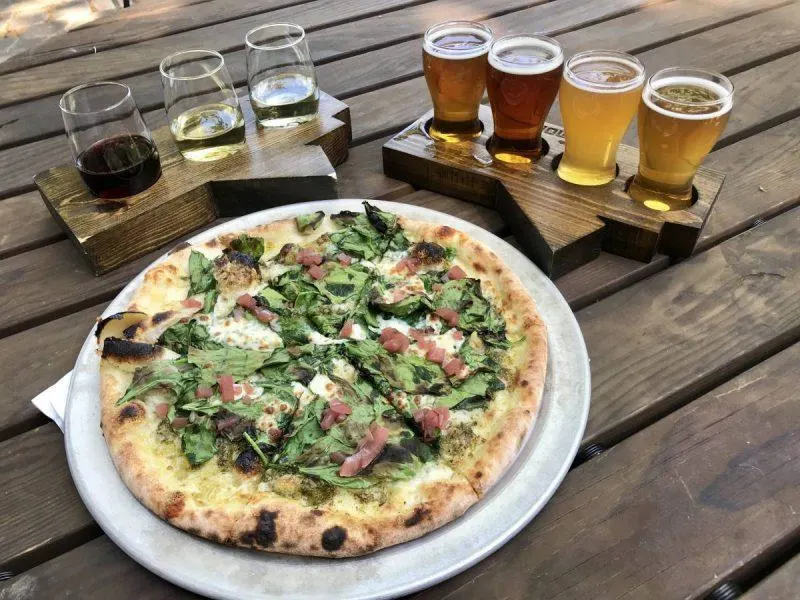 The Forks is a riverside community spanning 54 acres that includes a food market, stage, running trails, art installations, monuments, special events and even a public orchard. If you're looking for the best place to start, head to the Forks Market, an indoor marketplace featuring some of the best local restaurants and businesses.
There's a few places here really worth checking out. If you're a fan of pizza, head to Red Ember. It's inspired by a wood-fired pizza truck and features a brick oven that was handmade in Naples, Italy and heats up to 750 degrees Fahrenheit, cooking your personal pie in two minutes flat.
If you're looking for a high end meal, check out Passero Restaurant. The tartare is to die for and the chef, Scott Bagshaw, is highly regarded. Those looking for libations should try a beer or wine flight from The Common. Finally, finish off your meal with a delicate dessert at Jenna Rae Cakes, made famous after a feature by Martha Stewart.
4. Explore Back Alley Arctic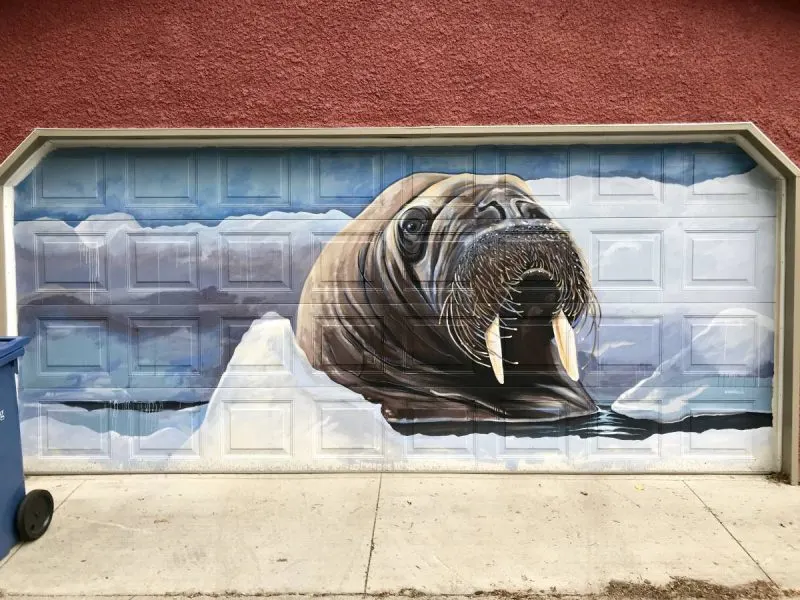 This is one of the coolest street art finds I've ever stumbled upon. Back Alley Arctic is a series of paintings in a residential neighborhood, all featuring a different animal from the arctic. It was done by local artist Kal Barteski to raise awareness about climate change. Kal did the work for free because she believed in the cause.
To find these pieces, head to the corner of Canora Street and Westminster Avenue. It was a stop on our historic trolley tour, which I'll talk more about below, but is also accessible by car if you want to drive yourself.
RELATED POST: EXPLORING GRAFFITI ALLEY IN TORONTO
5. Take a Hermetic Code Tour
Are you a fan of Dan Brown novels? Do you love finding hidden symbols and going on a hunt for secret messages in historic places? If so, then the Hermetic Code Tour is for you. It takes place at the Manitoba Legislative Building, designed to be a masonic site and modern reconstruction of Solomon's temple. The tour is led by Dr. Frank Albo and contains loads of little-known facts.
For instance, the sculptures seen outside the building are actually protecting the arc of the covenant and pagan imagery greets you when you enter to ward off bad spirits. The building's location is also significant, located where Venus and Mercury align over Winnipeg once every three years and designed to naturally amplify the voice of any person speaking on a star at its very center.
The tour takes less than two hours but is a lot of fun for history lovers and anyone wanting to look a little closer to find hidden meaning.
6. Go on a Trolley Tour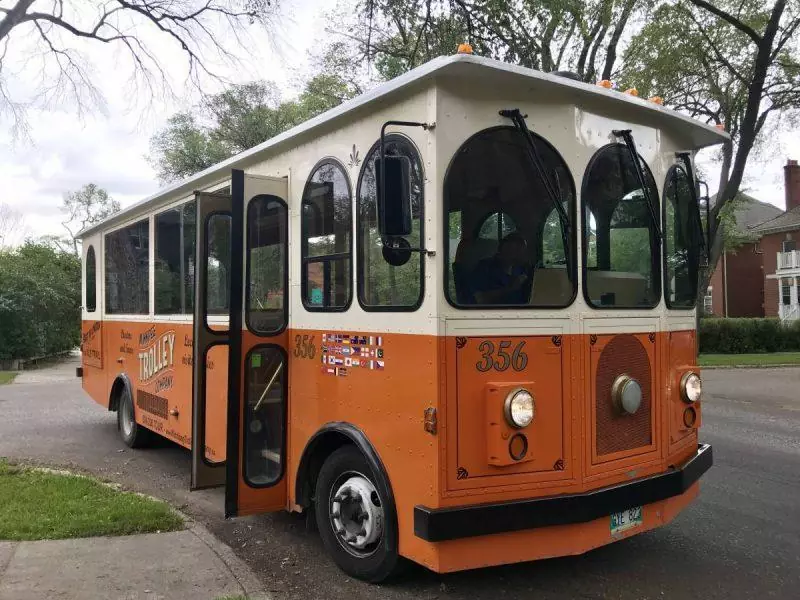 I love trolley tours because they're a great introduction to a new city. You can cover a lot of ground in under an hour, usually in a climate controlled setting. The Winnipeg Trolley Company is no different, and I highly recommend this as one of the first activities you do when you arrive. It departs from just outside the Forks Market.
The tour will take you around the Business District, French Quarter, Exchange District, Back Alley Arctic, through residential neighborhoods and past the Canadian Museum for Human Rights and Manitoba Legislative Building. If you've already got a good grasp of the city you can go on a brew or ghost tour instead.
7. See North American Bison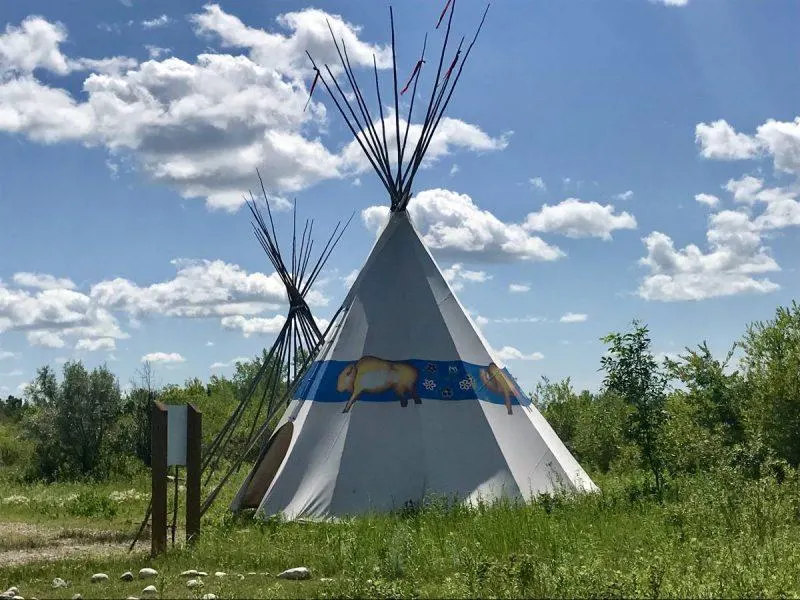 FortWhyte Alive is an educational recreation center with walking trails, day camps, eco-tours and a friendly bison herd. Bison is important to the indigenous peoples of North America and serves as a source of food, clothing and shelter.
You can take a bison safari and drive out onto the prairie to see bison from the comfort of a shuttle bus window. The activity is fully accessible and makes a fun stop for photographers and children. They also have special events throughout the year, like sunset BBQ's and golf tournaments.
8. Play a Game at the Board Game Cafe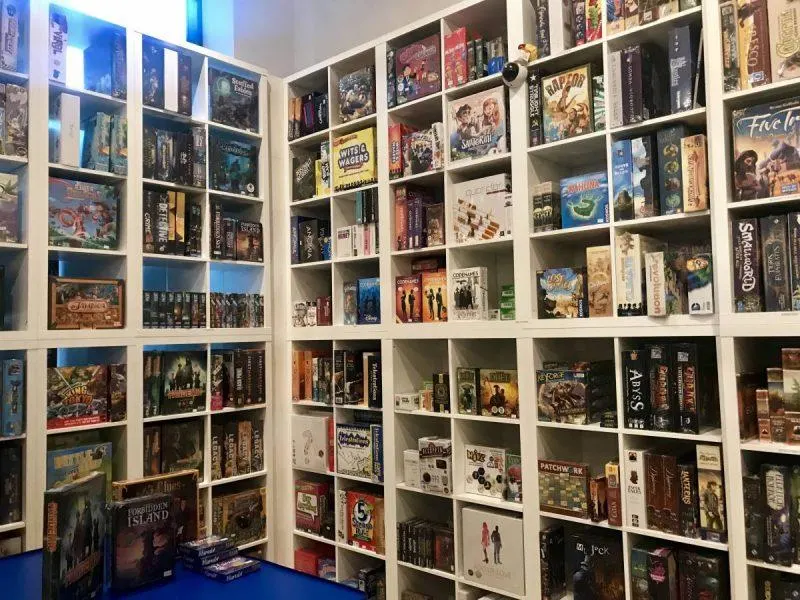 Are you a fan of board games? If so, Across the Board Game Cafe on Bannatyne and Main Street is a must-see. It includes board games from all eras so be prepared to have a nostalgic moment. There's food on site so order a snack and stay as long as you'd like — it's free to play and there are tables to accommodate larger groups.
This is a great twist for anyone wanting to switch out their usual trivia night and bond over an activity that doesn't include use of smartphones or modern technology.
9. Stroll around the River Walk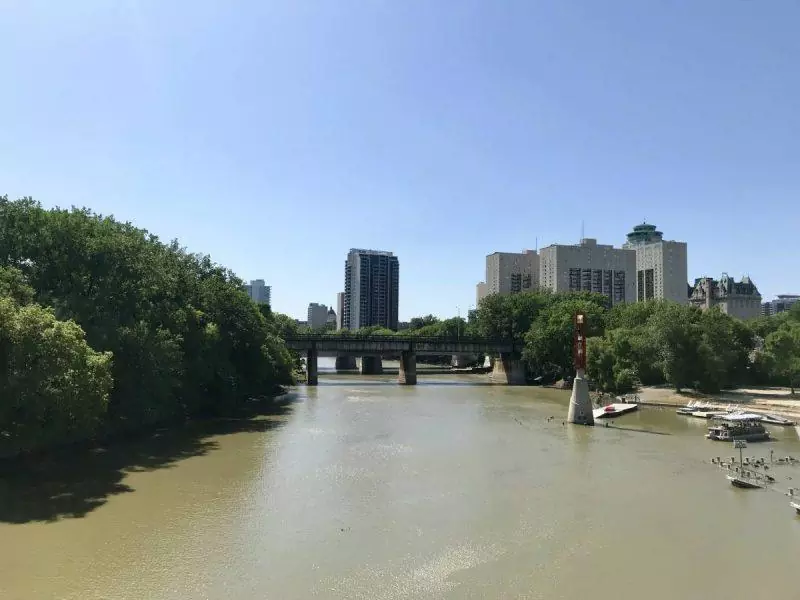 You can stroll the riverside on River Trail from the Forks Market to the Manitoba Legislative building, with a large portion of it being on the The Forks' 54-acre complex. Hop on board the River Spirit Water Bus for a view of the area from the water or rent a canoe or paddleboat to explore it yourself.
This is a popular hiking and biking trail, freezing over in winter to make one of the largest natural cross-country skiing and ice skating trails in the world.
10. Go to a Nordic Spa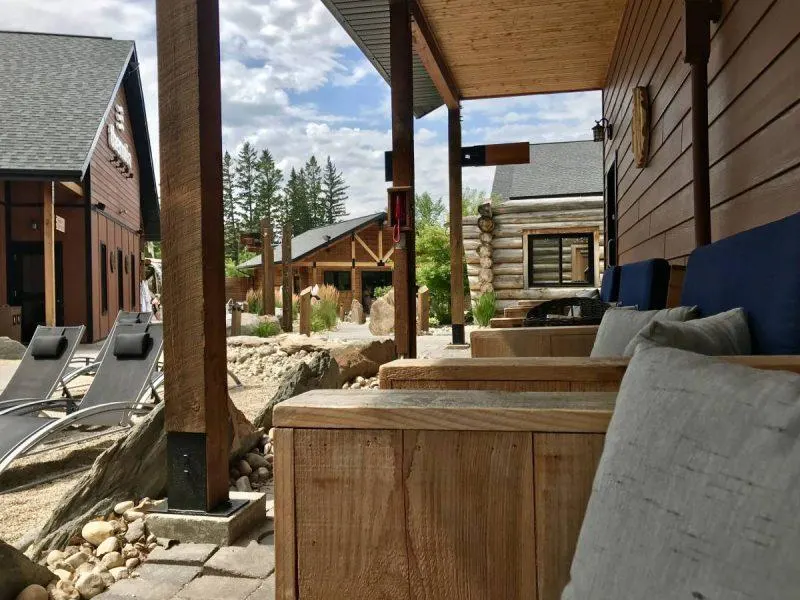 Thermea Nordic Spa is the perfect place to go if you want to relax and unwind. The treatments offered take you from hot to cold, known as the "thermal cycle," soothing sore muscles and encouraging a zen state of mind.
With steam rooms, cold showers, gourmet tea selections, a silent seating area and a dipping pool, you have your choice of activities. There's also massages, Himalayan salt treatments and detox treatments separate from the traditional thermal cycle package.
I recommend finishing off your visit at the on site restaurant. The food was decadent and I'm still dreaming about the s'mores there.
11. Go on a Street Art Tour of the West End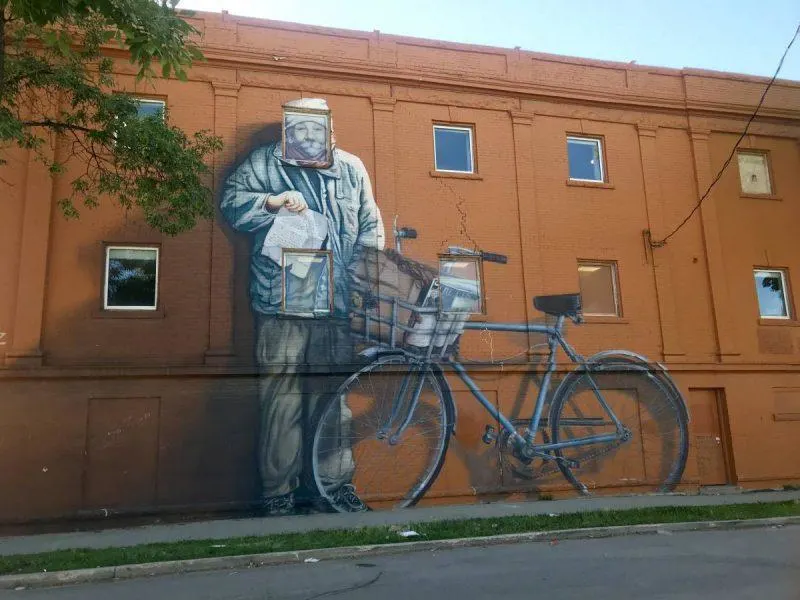 West End Biz is a community organization representing various businesses in the city's West End. The area has become a hub for street art, with everyone from schools to churches taking part in the revitalization project.
There's more than a dozen large and noteworthy commissions within walking distance of one another. Guided tours are available in the summer months, which I recommend to give you more context and background on each piece. You can also take a virtual tour online or do a self-guided driving tour in the off-season.
12. Eat Your Way Around the City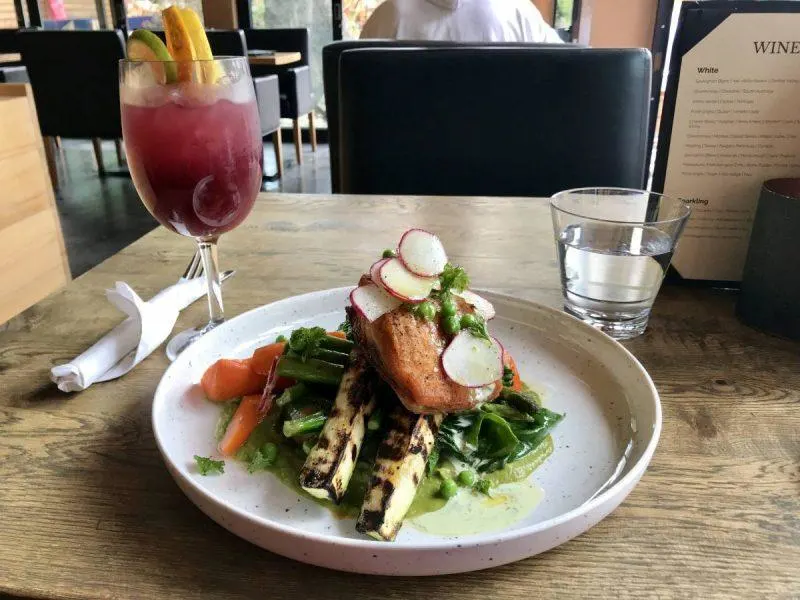 Winnipeg has so much yummy food! I attribute this to their diversity. This is a place the embraces immigrants and the spice variety adds to your life. If you're looking for sandwiches, head to King + Bannatyne downtown. This is the perfect place to stop for lunch and even serves beer.
For brunch, check out Clementine which features international dishes and breakfast cocktails. If you were a fan of Passero at The Forks, you won't be disappointed by Maque, another venue by Scott Bagshaw.
To start your morning off with hot chocolate and scones, stop by Forth Cafe. For happy hour, head to The Roost on Corydon. Their cocktails are photogenic and their apps somehow make vegetables taste indulgent.
Finally, for a nice dinner or date night, make reservations at Deer + Almond. The food is meant to be shared and everything is exquisitely done, from pork belly to fresh fish.
RELATED POST: EAT AROUND THE WORLD IN KENSINGTON MARKET, TORONTO
Till next time, safe travels!
Liked this post? Pin me below.