Our guide Irene was animated as she explained what we could expect from our next stop.
"First," she described with a mischievous smile as her gaze spanned the group, "you deep fry the potatoes slices. Then, you smother them with beef fat gravy and curry mayo. And then–you PUT THEM IN YOUR MOUTH!!" She clapped her hands down on her lap for emphasis, her bright pink skirt swaying in the wind.
The group's laughter joined the cacophony of sounds in Kensington Market, a rich blend of cultures much like ourselves. We were a team of 10, ranging in origin from Germany to Boston, and in age from 12 to 50+.
Not everyone can take a group of strangers and make them feel like a family. But Irene wasn't your average tour guide. She has a jovial and outgoing personality that instantly put everyone at ease. She declared us a family, and sure enough by the end of the tour we all felt strangely bonded and were sad it was over.
If you're looking to take a food tour in Toronto, look no further! Here's what you need to know to have a satisfying excursion with Tasty Tours Toronto.
RELATED POST: THE BEST STREET ART IN TORONTO AT GRAFFITI ALLEY
Where is Kensington Market?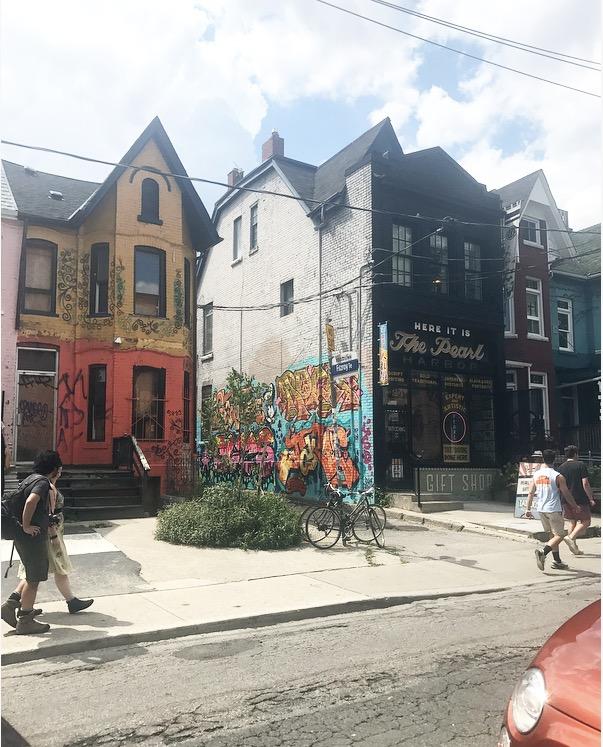 Kensington Market is a unique and artsy neighborhood located in downtown Toronto, between Chinatown and the Fashion District. It was designated a World Heritage site in 2006.
It's a place made strictly of mom and pop shops, so much so that local business owners banned together to protest and successfully deter Nike from opening a franchise there.
Today, it's a place where you can buy a Tibetan dress, eat a Mexican burrito and listen to reggae music at a Trinidadian shop, all on the same block.
What do you eat on the food tour?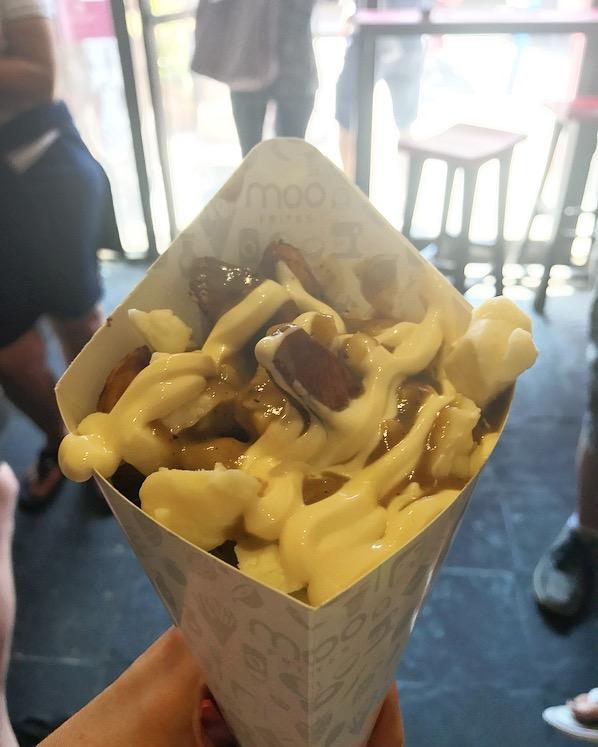 We had 7 stops on our food tour, with a wide variety of options, usually alternating between sweet and salty.
One of the biggest dishes we were served were these poutines from Moo Frites, described by Irene above. They come in a cone so you can conveniently place directly in the cutout on the tabletop and eat without having to hold it. They're decadent, topped with beef fat gravy and double fried to perfection.
We followed these up with a stop at an organic grocery store to sample authentic maple syrup, both light and dark. It tastes so much better in Canada!
Other dishes sampled on our 2 1/2 tour included stuffed churros and momos, a Tibetan appetizer that's similar to a dumpling.
On our last stop, we drank tea served to us by Jasmine, a Syrian refugee and prior TED Talk speaker who is using the service industry as a way to overcome her PTSD and embrace her new life in Canada. The tea was outstanding, and the experience eye-opening.
Who is this tour best suited for?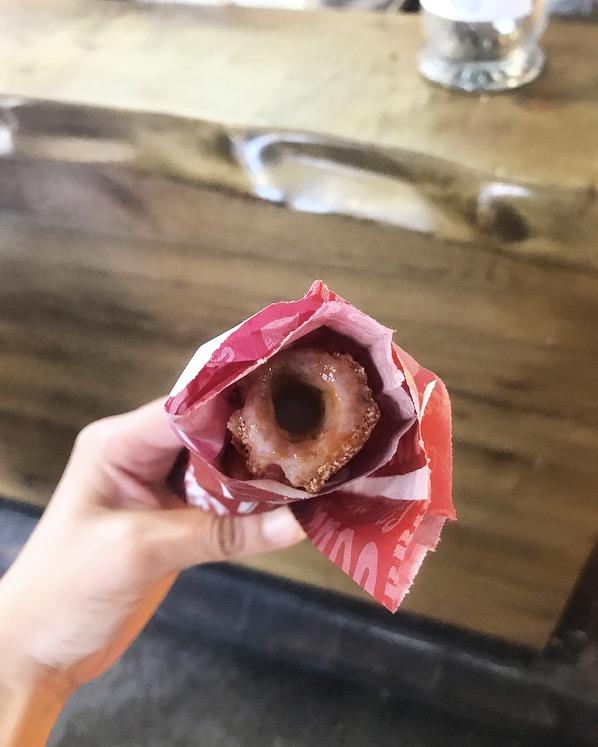 The tour takes place around a 5-6 mile radius. Bring comfortable shoes but don't be deterred by the prospect of walking. There are plenty of places to sit down along the way–we sat at 4 of the 7 stops, and when we didn't it was more of a grab & go scenario. Tours also run rain or shine.
Since Kensington Market comes to life during the summer, it would be nice to aim for a warmer day, so you can see people out and about in the streets. There are also several festivals in the summer that attract crowds and special events, like Caribana weekend, an annual Caribbean Festival.
RELATED POST: DINING WITH CHOPPED CHAMPION KEITH PEARS IN TORONTO, CANADA
Special Events and Other Tour Options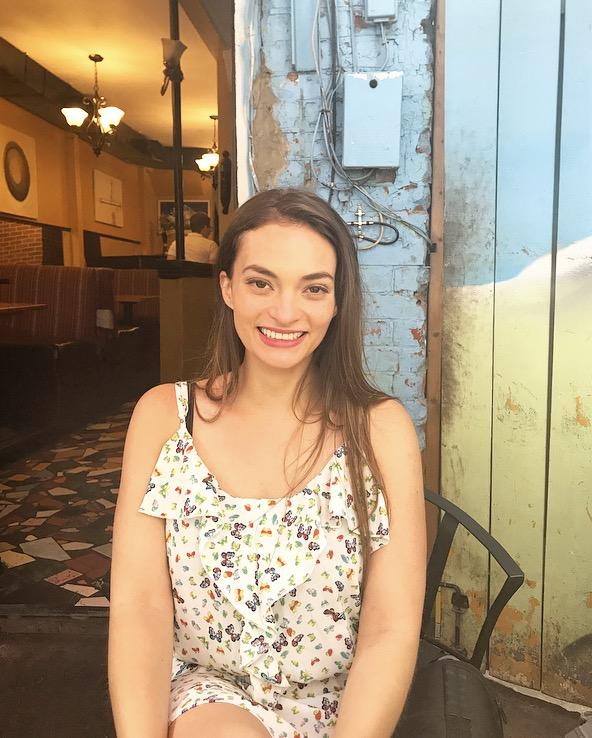 Tasty Tours Toronto offers a very popular chocolate tour in addition to their Kensington Market tour. They'll also plan special tours for events like Mother's Day, so make sure to check for updates from them if you're planning a visit to the area. Since there's a cap of 10 people per group, you don't need to book a private tour to get a personal experience.
Overall, this tour was a great value for the money and a great way to spend a few hours in Toronto. You don't need to bring money to pay for any of the dishes you sample, that's include in your cost of admission. Make sure to bring money to tip your tour guide, and if you're lucky enough to have Irene send her my regards!
How to book with Tasty Tours Toronto
You can book directly on the Tasty Tours Toronto website. If you have any questions, they're easily accessible by email, or feel free to shoot me a message on the "About Me" tab, I'm happy to help.
Toronto has no shortage of great food, from ice cream to momos. Make sure you get to sample as much as possible before you leave, wherever you are in the city!
Till next time, safe travels.
RELATED POST: GOURMET ECLAIRS AT NUGATEAU, TORONTO
Liked this post? Pin me below!
*Tasty Tours Toronto graciously hosted me on this food tour. All opinions are my own.