This list of travel gift ideas includes affiliate links. Please see my privacy policy for details.
Trying to find a good gift for someone who travels a lot? It can be tough.
Sometimes frequent travelers like to travel light and not be burdened by too many material things.
After all, checked bag fees are outta control, am I right?
Other travelers like to like extravagantly and it can feel lie they already have it all.
No matter the style of the person on your list, these are some of the best gifts for travelers and frequent flyers, sorted by budget.
RELATED POST: 6 THINGS YOU SHOULD ALWAYS HAVE IN YOUR CARRY-ON
Splurge ($99+)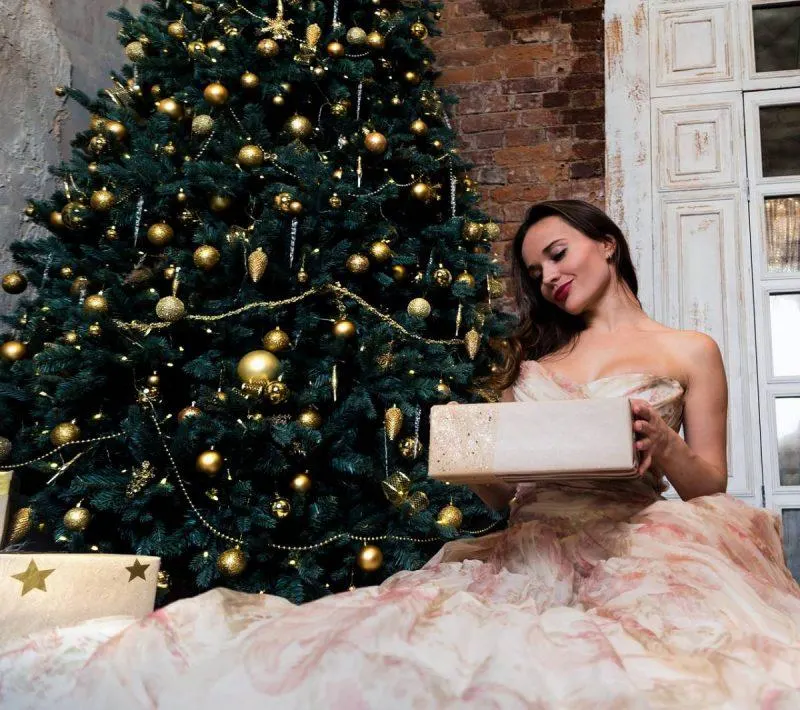 You love this person.
They mean the world to you and you want to show it by getting them a lasting, high-end, state-of-the-art gift.
Whether you have a child leaving for college or are celebrating a spouse's new promotion, these ideas are sure to impress.
1. Knack bag

The Knack company has a motto — "one bag life."
This is the ultimate executive carry-on for business trips and conferences.
It has pockets galore, making it easy to sort your computer, charging cables, business cards and even water bottle. It also expands into a bigger carry-on, ideal for overnight or weekend trips.
I recommend opting for the medium-sized model if you want a little more space.
2. GoPro
If you're looking to capture footage in or around water, it's hard to top the GoPro's capabilities.
Putting your phone in a bag you hang around your neck isn't going to cut it.
Not to mention, GoPro is amazing for action footage, so if you have a thrill seeker in your life who like motorcycling or ziplining, they would love this gift.
3. Airline gift card
Feeling generous? Get this special someone the gift of travel.
Even if you're not sure of their travel plans, you can purchase an airline gift card that they can redeem on a future trip.
As this person sips an umbrella drink in the Caribbean somewhere, they'll be thinking of you.
4. Noise-cancelling headphones
I love all Bose products so if you're going to go with noise-cancelling headphones I recommend these as your first stop.
Otherwise, Sony produces comparable products as well. Save your frequent traveler from the hustle, bustle and screaming children of airports and train stations with this gift.
It will be much appreciated.
5. E-reader
When heading on a long flight, it's always a good idea to bring your own entertainment.
An e-reader is a great gift for anyone who loves reading and can get into a good series.
Amazon's Paperwhite is a great option, or you can opt to go for Barnes and Noble's Nook instead.
Either way, bonus points if you include gift cards so the recipient can get right to work!
6. Gimbal stabilizer
Have you ever wondered how professional videos look so steady?
It's not that the videographers lack shaky hands — it's that they use a stabilizer.
Anyone can take videos like a pro with one of these and transform their cell phone into a mobile production studio.
7. Drone
There's only one way to get those killer aerial shots on IG — via drone.
These are a hefty investment but offer something no other piece of equipment can.
Not all drones are created equal, with the DJI Mavic Pro being the preferred model for most digital content creators.
8. An iPad

An iPad is the perfect gift for travelers.
It offers them all of the conveniences of a computer at a compact size while still being big enough to get work done.
It's also not enough of a necessity that they'd buy one themselves, particularly if they're forced to pin between essential electronic investments.
This is a great splurge gift. Bonus if you include a case!
9. Flytographer photo shoot
It's not easy to get great photos, especially as a solo traveler.
Give the gift that makes Instagram dreams come true — a travel photo shoot with a local professional through Flytographer!
Sessions start at $250 but if you book through my link you can get $25 off.
10. Suitcase set
As a frequent traveler, I rarely have a full matching set of luggage.
I always have to replace pieces as I go, whether they're mishandled in transit or simply through wear and tear, and none of my bags match as a result.
If you want to make a frequent traveler feel special and brand new again, gift them a full matching luggage set. I recommend opting for a bold color that's easy to spot on the baggage carousel.
11. GPS watch
Do you know someone that often gets lost?
This watch will keep that from happening, even if they're hiking on remote trails without access to cell service or WiFi.
Mid-level ($30-$99)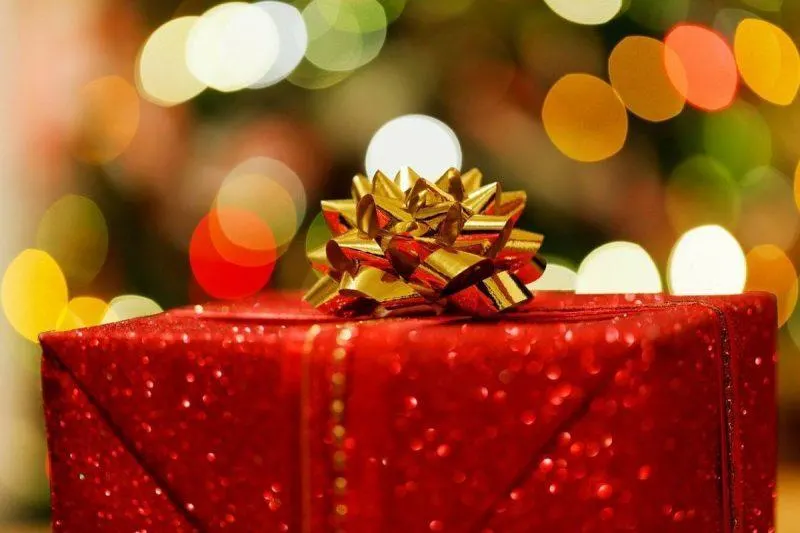 This is the category for those who want to buy a nice gift for a close friend or family member.
You're not breaking the bank, but you're certainly not at the bargain bin by any means.
Perfect for a sibling on Christmas morning or your best friend on their birthday.
12. Scott's Cheap Flights Membership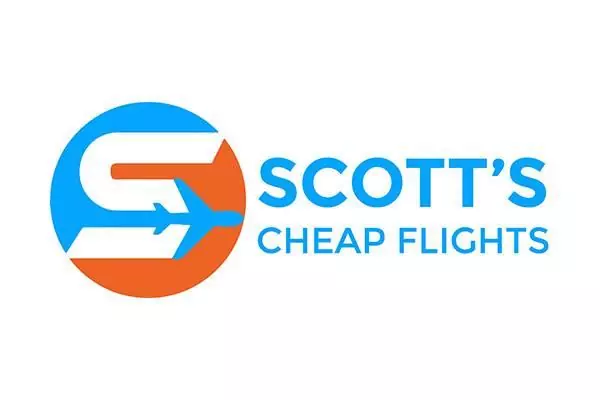 Cant afford the gift of travel? Give the gift of savings!
Scott's Cheap Flights is my favorite flight alert program.
Subscription to the premium list is just $49 for the year and your traveler will get unreal fare deals to their inbox, like $300 roundtrip flights to Europe of $400 roundtrip flights to Japan.
13. Subscription box
If your gift recipient can't go around the world just yet, bring the world to them with a gourmet subscription box.
You can order anything online these days, from coffee beans hailing from Seattle to sea salt from West Virginia.
This will give them something to look forward to in between trips.
14. GorillaPod
The best thing about this tripod is that you can use it anywhere — hang it from a telephone post or tree, attach it to the wire on a fence — you name it.
It's versatile and a must-have for any budding photographer.
15. Fancy lotions

Being in flight makes you dehydrated and your skin suffers for it.
Help protect the frequent flyer in your life with a set of travel lotions to keep them fresh and radiant even while in economy class.
16. AwardWallet Membership
Coming in at exactly $30 a year, AwardWallet helps you eep track of all your points and miles and better organize your award redemptions.
It's perfect for travel hackers and anyone looking to maximize their travel savings.
17. Portable bluetooth speaker

These are most useful when you have a crow, and usually in a party setting, so they'd be the ideal gift for someone about to travel on their bachelor or bachelorette party.
They're also great for anyone holding events or gatherings.
18. Microfiber towel
I swear by this towel.
Not only is it compact, it works in every setting. I've used it while hiking to set on the ground and eat a picnic on. I've used it to dry myself off after the beach.
It dries quickly and the designs are absolutely beautiful. If you're looking to support a female-run business, I highly recommend the towels at DryFoxCo!
19. Fun sunglasses
Fun and colorful sunglasses are such a frivolous purchase that we hardly buy them for ourselves, sticking with the average black or brown models instead.
This makes them the perfect gift for travelers since nothing makes you feel like you're on vacation quite like donning your favorite turquoise pair of sunnies.
20. External hard drive
It's hard to find a place to store pictures.
For many frequent flyers, this leaves their phone clogged with tens of thousands of photos for fear that if they'll move them, they'll lose them.
Get an external hard drive for storage and make sure you back everything up regularly.
Affordable (<$30)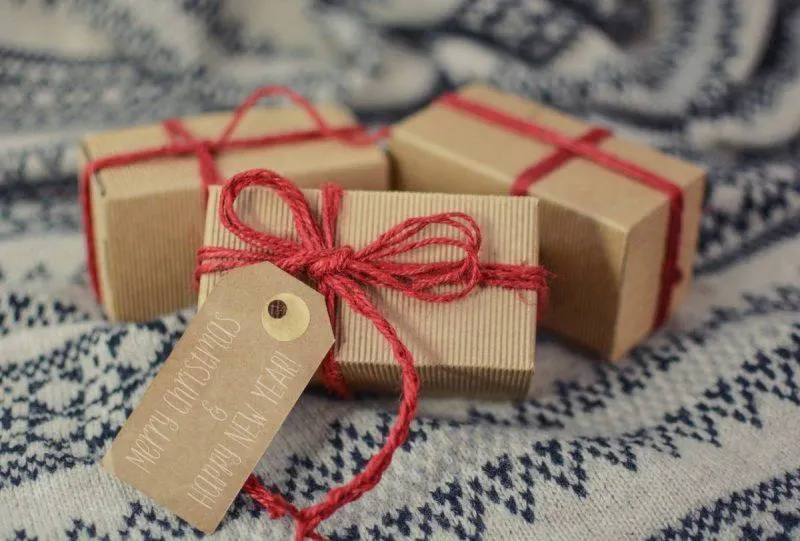 This is the category for when you're trying to find a gift for coworkers or Secret Santas.
They make perfect stocking stuffers and say you care while remaining on a budget.
21. Book or guide
Every traveler needs information.
Help better equip the traveler in your life with books on travel tips and destination guides.
If you're looking for a good place to start, I've written three books on travel, check them out!
22. Moleskin journal
There's something comforting about taking handwritten notes.
If you're trying to capture a memory or jot down your thoughts in a moment while traveling, a moleskin journal is a classy and efficient way to do so.
Bonus: the act of writing will help you better retain the experience.
23. Portable Charger
We live attached to our portable devices, so it's essential we have backup batteries.
Buy a power core that will recharge your mobile phone at least twice over — I'm talking a complete resurrection from 1% to 100% battery life.
I like the Anker brand for this.
24. Portable Steamer
No one likes to be wrinkled.
Unfortunately, it's an occupational hazard when you're a frequent traveler, and you're not always guaranteed to find an iron in a hotel room depending on where you are.
A portable steamer is a lifesaver, lightweight and can usually fit even if you're going carry-on only.
25. Lifestraw filter
If you have a hiker in your life then this gift will come in handy.
It allows them to filter water on the go and can save them from the potentially harmful effects of drinking water in the wild.
Not to mention, by supporting the company you're supporting the spread of clean water around the world.
26. RFID wallet
Radio-frequency identification puts your personal information and credit cards at risk.
Protect yourself with an RFID blocking wallet.
27. Planner

Frequent travelers need to be organized to keep all their plans in check.
I love the calendars from Life in Bloom because they're colorful and contain positive quotes and stickers.
28. Cosmetic bag
If you have a female traveler in your life, I promise you she can't get enough of these.
As we travel makeup tends to open and stain the inside of cosmetic bags so they need to be replaced periodically.
Go for a basic color and leather finish for a long-lasting purchase.
29. Scratch-off merchandise

Everyone's seen one of these — you scratch off destinations or bucket list items as you go to keep track of your progress.
You can get them in different formats and for different regions, tracking everything from countries to national parks.
30. Packing cubes
I didn't use to be a believer in packing cubes but I'm a big fan now, especially after long-term travel.
Living out of a suitcase is hard. You can't tell what's clean and what's now, plus everything gets wrinkled and starts to smell the same.
Packing cubes fix all of that, keeping you organized in style.
31. Passport holder
Traveling overseas is exciting, whether it's your first time or fiftieth.
A passport holder helps you feel prepared and chic at the same time.
32. Neck pillow
Neck pillows are crucial on 3 hour flights or longer.
I recommend getting a convertible neck pillow so you can modify it to fit your needs.
For instance, I make it into a square when I want to rest my head on the tray table and put it around my neck when I'm sitting upright.
33. Eye Mask
Block out the world with an eye mask.
Make sure you get a cupped version so it doesn't lie flat against your eyelashes and keeps any makeup in place.
34. Universal adapter
A universal adapter is a must for any traveler.
Keeping track of more than one converter is too much work. Best to have all your outlets and charging needs in one place.
35. Hydration masks

Putting a sheet mask on your face on an airplane may not be the best fashion statement but it certainly keeps you moisturized.
They've become more and more common on planes in recent years.
36. Handheld luggage scale

Oversized bag fees are no joke.
Avoid them altogether with this handy dandy luggage scale and never play the "rearranging luggage at check-in" game again.
37. Luggage tags
Help make sure your favorite traveler's bag is identifiable with bright and distinctive luggage tags.
You can find affordable brand name options like Kate Spade and Michael Kohrs.
38. Foldable water bottle
Not only is a collapsible water bottle good for the environment, it saves space and comes in handy when water is hard to find.
It's especially useful when you're landing in a new destination or while out in nature.
39. Hiking day pack
These little backpacks are a lifesaver.
They fold up to about the size of a fist but expand to hold a ton of stuff. I use one on all short day trips.
They're useful and don't cal unnecessary attention.
40. Battery-operated toothbrush

A battery-operated toothbrush is a great alternative to the electric toothbrush you have at home.
There are no messy cords or charging stations to bring with you and you can get the same level of clean that you're used to.
41. Magazine subscription
Reading is fundamental, and travel magazine are happy mail.
Gift the gift of happy mail! One year's subscription will keep the recipient thinking of you form months to come, often at a sale price of $5-$10.
42. Home decor
A throw pillow, wall canvas or quote can go a long way towards making an apartment feel like home, especially for the frequent traveler who is always on the go.
Every traveler needs a little inspiration.
A subscription is an affordable gift that will keep on giving throughout the course of a year and possibly encourage a budding writer.
I hope these travel gift ideas helped pin down the perfect gift for the wanderer in your life.
RELATED POST: 12 NORTH AMERICAN DESTINATIONS TO BEAT THE WINTER BLUES
Till next time, safe travels!
Liked this post? Pin me below.