Want to know what to pack in your carry-on bag? Read on for my recommendations.
Airline travel has evolved over the years. When I visited the Air and Space Museum a few years ago in D.C., they had an old coach cabin on display. I was amazed at how much space there was! It was like every seat was in first class.
Today, things are slightly different. With an eye for profits and bottom lines, airlines shove us all together like sardines in a can and make us pay outrageous fees for everything, from seat selections to carry-on bags.
So I feel better when I pack wisely, saving money on baggage fees and carrying essentials on the plane that I won't have to buy on board.
If you're going on a long-haul flight (6 hours+) you need to be prepared. Here are some items you absolutely must pack in your carry-on bag:
1. Food and water
You have to wait to buy your water until you pass airport security, but you don't want to board a plane without water, especially an international flight. On my way back from Italy, the airline ran out of still water 5 hours in and gave out sparkling water only for the duration of the flight.
Needless to say, it's a shock to the taste buds to expect still water and get a mouthful of seltzer instead.
Traditional bottles are sometimes tricky to get through security, empty or not, so I suggest you buy a portable water bottle. They sell them on Amazon for less than $15, are eligible for free shipping with Amazon Prime and are conservative in space and weight.
Regarding food, the good news is that if it's solid you can bring to-go containers on board with you from your home or on the way back from your destination. I have brought everything from chicken fried chicken back from Nashville to empanadas from Miami.
Finally, don't forget your own snacks. Keep it light with nuts or fruit. Read my article in Matador Network for expert recommendations.
2. Slipper socks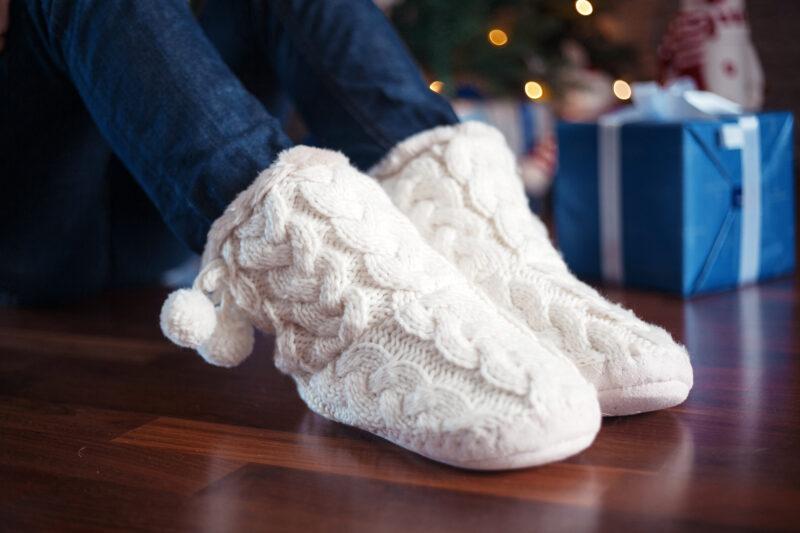 You want to get as comfortable as possible on a plane while maintaining every bit of hygiene you can muster in these notoriously germ-filled spaces. The solution? Slipper socks, over your socks. I recommend getting some with a non-slip bottom.
They're comfortable enough that you can switch positions while you're seated and protect you enough to walk about the cabin. They're also compact and easily washable so you can re-use them on future trips.
Occasionally an airline will provide you with slippers in their overnight care package, but these are flimsy at best and not very warm. Do yourself a favor and bring your own.
3. A loaded e-reader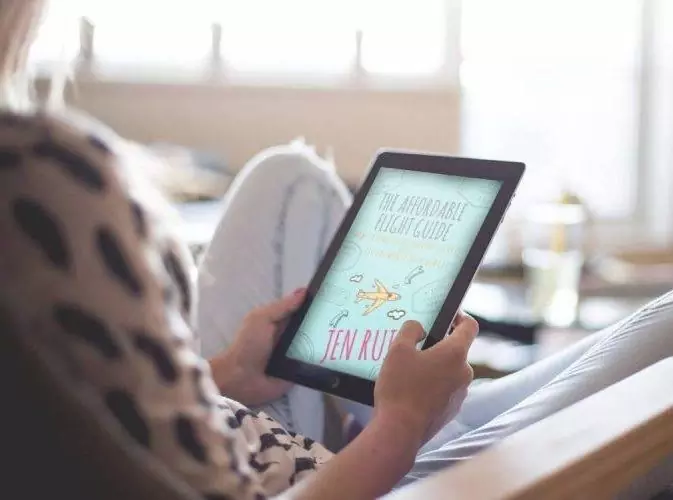 There's only three ways to pass time quickly on an airplane–sleep, watch movies or read. On the off chance you strike out with the first two, always have at least two books on an e-reader as a back-up plan.
Don't have a Nook or Kindle? The app Overdrive lets you check out books for free from your local library and load them as PDFs on your smartphone. It can be a data drain if you're limited on phone space, but you can't beat the price.
Carry-on space is limited so if you insist on bring a hard copy book or magazine, make sure it's a good one that you know will keep you engaged.
4. Facial products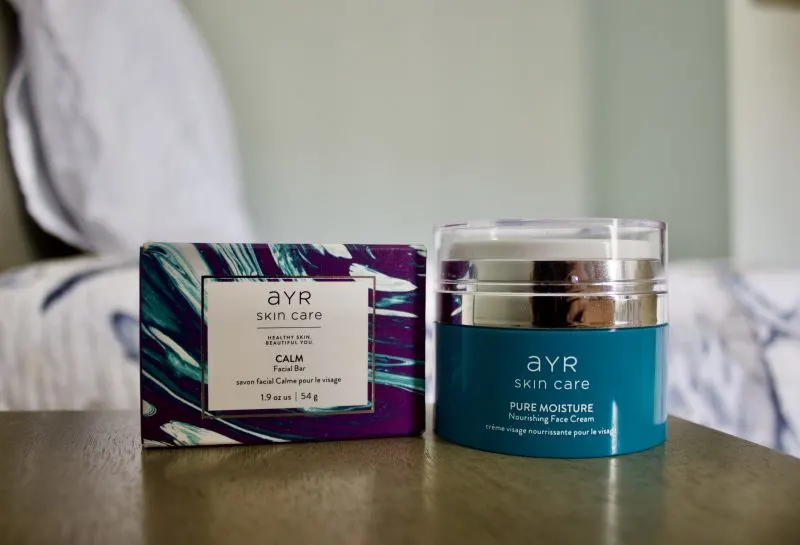 Something about being on a plane makes you feel icky. Maybe it's the abundance of germs or proximity to so many people that makes even the most glamorous jetsetter look like the grim reaper. But there is a solution.
Come prepared with facial products. This is a good time to utilize all those samples you've gathered from beauty counters. Your arsenal should include makeup removal wipes, lotion, and face wash for overnight flights. Some airlines will provide you with a kit that includes a toothbrush and toothpaste, but bring your own just in case.
Face masks are all the rage lately. If you don't mind getting looked at funny by a few strangers, this is a great way to keep your skin looking hydrated when the cabin pressure sucks you dry of all moisture.
Check out Ayr Skin care for products that are effective, environmentally friendly and cute to boot!
5. A sleep mask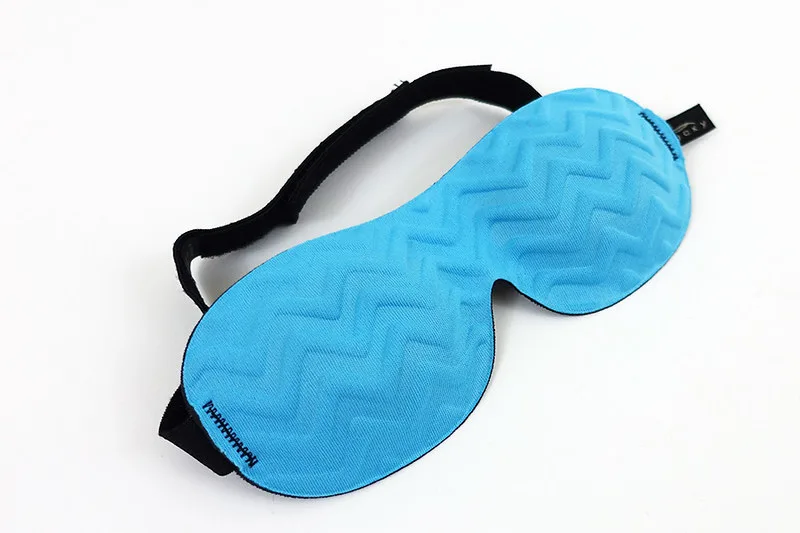 The complimentary beauty kit on long-haul flights can also include a sleep mask at times, but they're rarely cupped and, as such, are missing an essential feature.
Regular eye masks can flatten your lashes and fail to block out all the light since it doesn't fit to the contours of your face. I recommend a cupped eye mask to make sure you get some good shuteye even while in-flight.
6. Backup batteries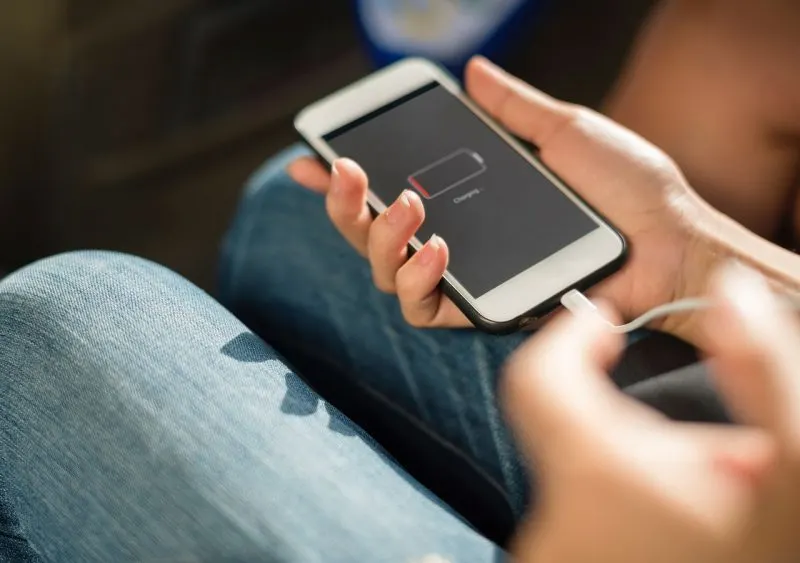 There's nothing worse than having your phone tell you that you're at 20% battery when you're only on the 2nd episode of your latest Netflix binge. While some airplanes have USB charging ports, they don't always work.
Moreover, budget airlines don't necessarily have entertainment, like Wow Air that is infamous for their complete lack of movies or TV shows on even international flights, and will rent you an iPad for 25 Euro that is woefully ill-equipped.
Save yourself the hassle and bring your own entertainment, with plenty of backup batteries to keep you charged throughout the flight. I bring at least 3 full back-up batteries wherever I go.
You actually can't pack spare lithium batteries anymore into your checked bag, so your carry-on is where you'll need to have them.
I love the Anker backup battery since it's shaped like a tube of lipstick and can fit in leftover places in your bag easily. Mine charges my phone 2 1/2 times from empty to full and is the best investment I've made at just over $20, far surpassing any of the free chargers I've gotten at conferences.
7. All essential documents–and a pen!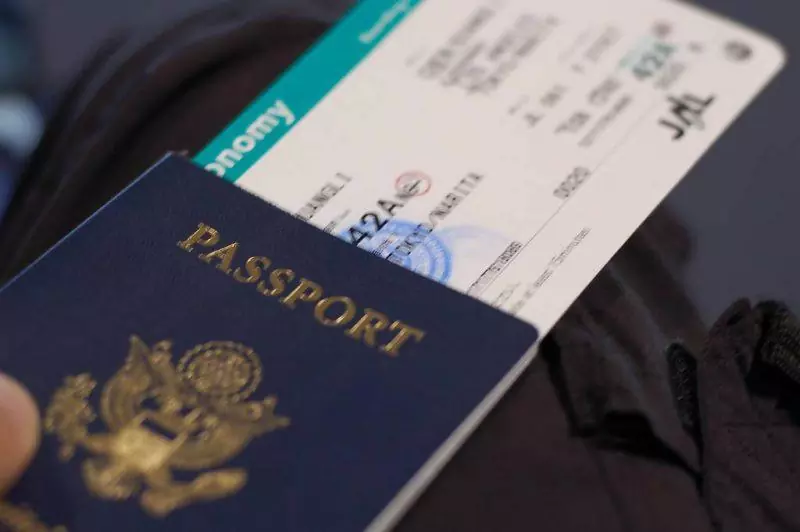 While it goes without saying that you should keep your most important travel documents on your person, a lot of people neglect to bring a pen. This leads to a scramble to find a writing instrument when it comes time to fill out customs paperwork onboard.
Bring a pen and watch how quickly you become the most popular person in your row. Nothing says "I travel often" like being prepared for even the little things.
RELATED POST: HOW TO PACK FOR ONE WEEK IN ONE CARRY-ON BAG
There are so many travel products, from laptop cases to portable steamers, that it's hard to know where to begin. This list of essentials, however, are just enough to get you through even the most grueling long-haul flight.
Till next time, safe travels!
My Amazon Picks
Note, this post contains affiliate links. See my privacy policy for details.
Liked this post? Pin me below.