Looking for the best things to do in Rotorua, New Zealand? Here are 7 unforgettable adventures to add to your bucket list.
Rotorua is one of New Zealand's most geologically diverse and naturally intriguing destinations. It doesn't make the best first impression since the hydrogen sulphide emissions in the city make it smell like rotten eggs, earning the nickname "Sulphur City" as a result. The smell can be pungent upon arrival but you get used to it.
Most people plan to pass through Rotorua on their way to other sites in the North Island and are surprised when they arrive by how much there is to do in the area. I stayed at the Prince's Gate Hotel, ideally situated in the middle of the city, and I recommend it as a base for exploring the area.
The best way to get around is to rent a car. Driving on the other side of the road can be tricky for anyone not accustomed to it but thankfully the roads are wide and well-paved here. There is also ample street parking.
This is a popular family destination. I would also suggest Rotorua for solo travelers since it's safe and easy to navigate. Plan to visit for 3-4 days to get a good feel for the activities. There are some weekly events, like a street market on Thursday nights.
Overall, Rotorua is full of adventure, beauty and culture. It's a must-see for anyone visiting the North Island of New Zealand.
Here are the 7 best things to do in Rotorua, New Zealand.
RELATED POST: VISITING THE HOBBITON MOVIE SET IN NEW ZEALAND
1) Go luging
What is luging, you ask? It's like sledding, only you don't need snow. You take a lift up a mountain, board a sled with wheels on it and let gravity do its job. Speeds can reach up to 60mph or more, and depending on how bumpy the track is you can get some serious air.
Skyline Rotorua is the place to do this activity. There are 3 tracks — scenic, intermediate and advanced. You need to ride the scenic route at least once before you're allowed to ride the other tracks. You buy a set number of rides before you go up. I did 3 rides but I would have liked to have done a few more so I recommend 5.
To reach the top of the mountain you'll take a gondola ride, like a cable car. You can also go mountain biking, stargazing or zip lining at the same venue.
2) See the Redwoods Treewalk
The Redwoods Treewalk is a spectacular attraction that lets you walk amongst the treetops on suspension bridges set up between the trees. The Redwoods themselves were planted with seeds from the forest in the United States and grow just as tall (100 feet+) since they have similar growing conditions.
For a unique experience, go at night for Redwoods Nightlights. There are 30 lanterns set up to illuminate the aerial path, designed by David Trubridge. They are made with wood waste and non-toxic adhesives and are built to last 50 years in outdoor weather. You can also visit here on a rainy day since the trees provide some shelter from the inclement weather. There is no harness or equipment needed to walk the bridges.
3) Soak in hot springs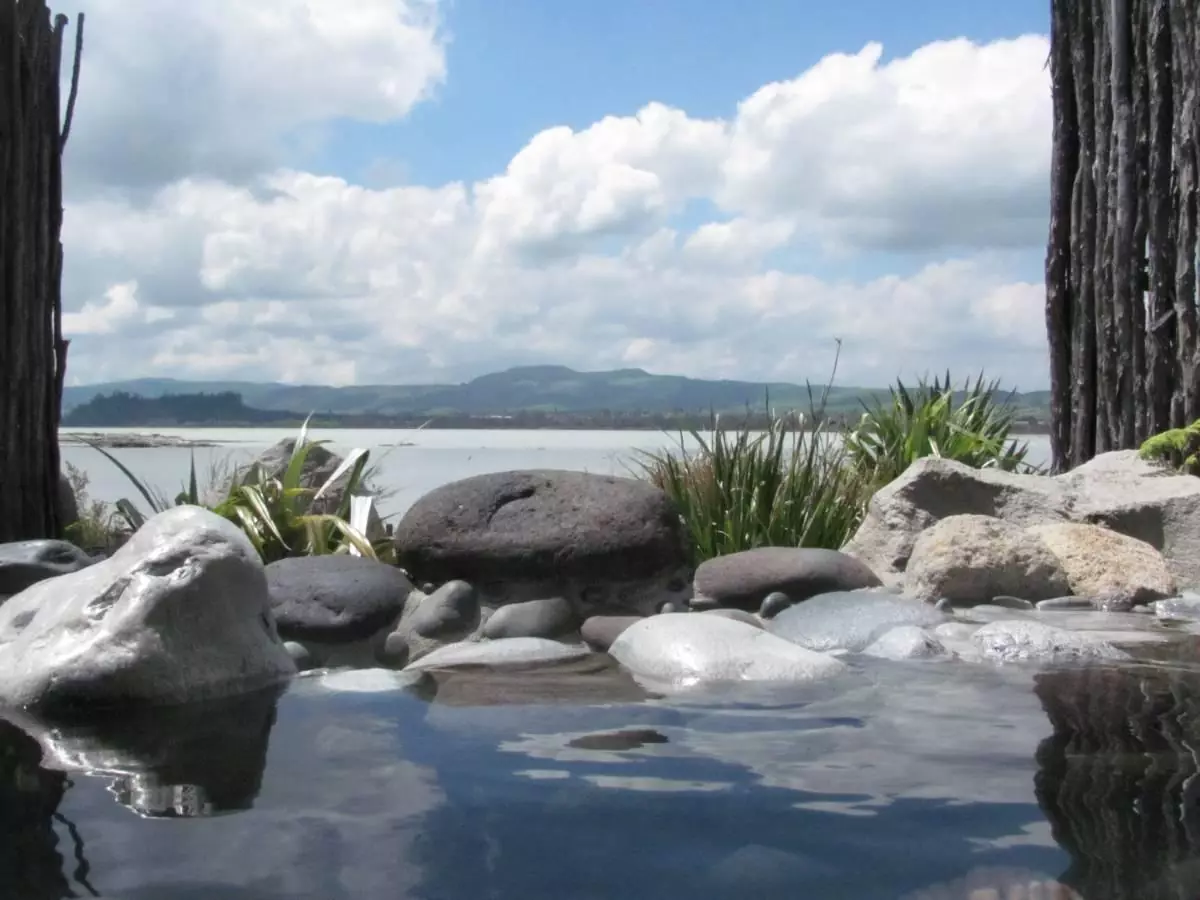 The volcanoes on the island make it so there are many natural hot springs in the area. If you want to have a luxury experience, head to the Polynesian Spa. It's been ranked as one of the top 10 spas in the world and you can access the property for as little as $10.
There are several pools in the spa. The pools' waters are sourced from two natural springs. The Priest Spring waters are intended to relieve aches and pains while the Rachel Spring water nourish skin.
There are also pools around the area that are accessible for free, although they don't include the nice spa facilities. Options include Kerosene Creek and Wairua Stream.
4) Attend a Maori cultural show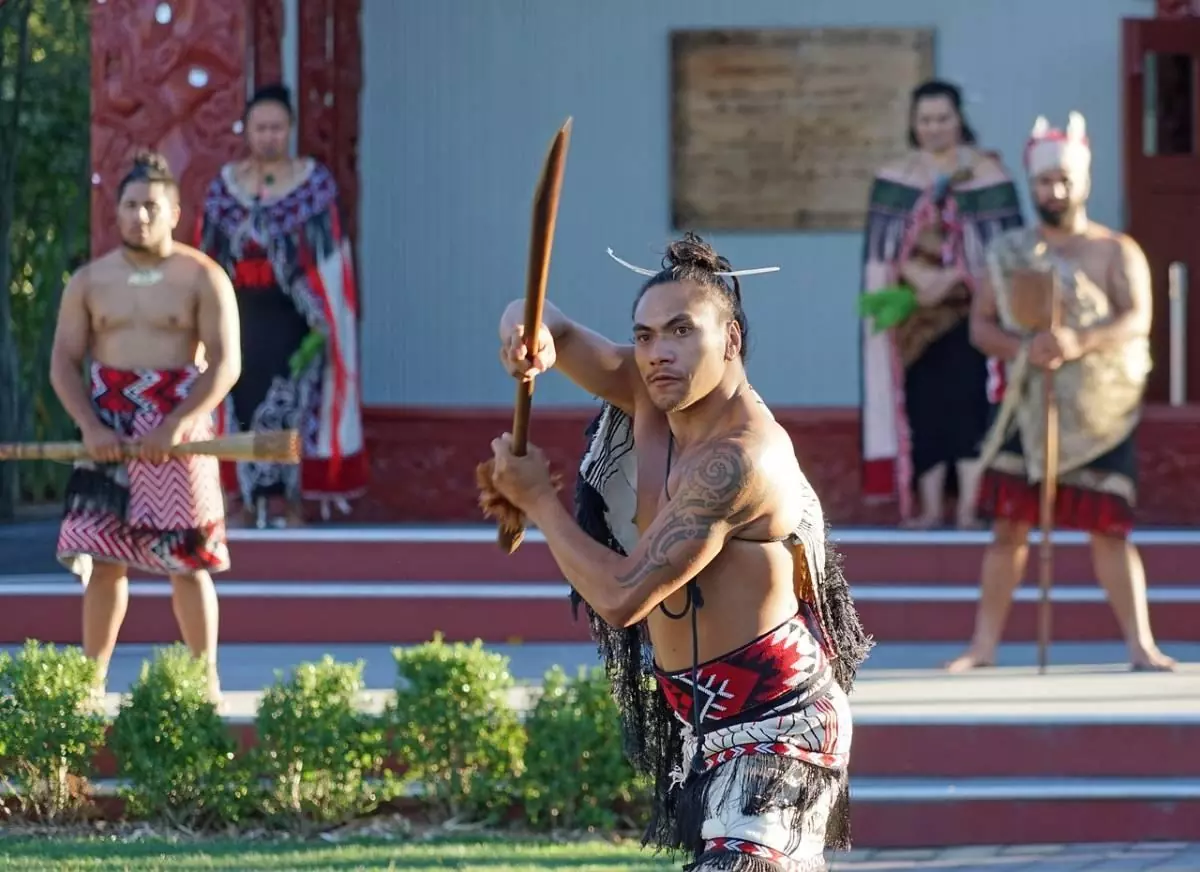 The Maori people are the indigenous people of New Zealand. They have a rich Polynesian culture and history. Despite setbacks and social obstacles, they've worked hard to preserve their way of life and are gracious enough to give us a peak into their traditions at different cultural shows.
I went to the Tamaki Maori Village where we were welcomed with a traditional Haka dance. Afterwards, we learned about their hunting, games and cooking techniques before being treated to a feast prepared in a roast pit. Roundtrip transportation was provided from Rotorua and included in the price of admission.
5) Visit Wai-o-Tapu Geothermal Park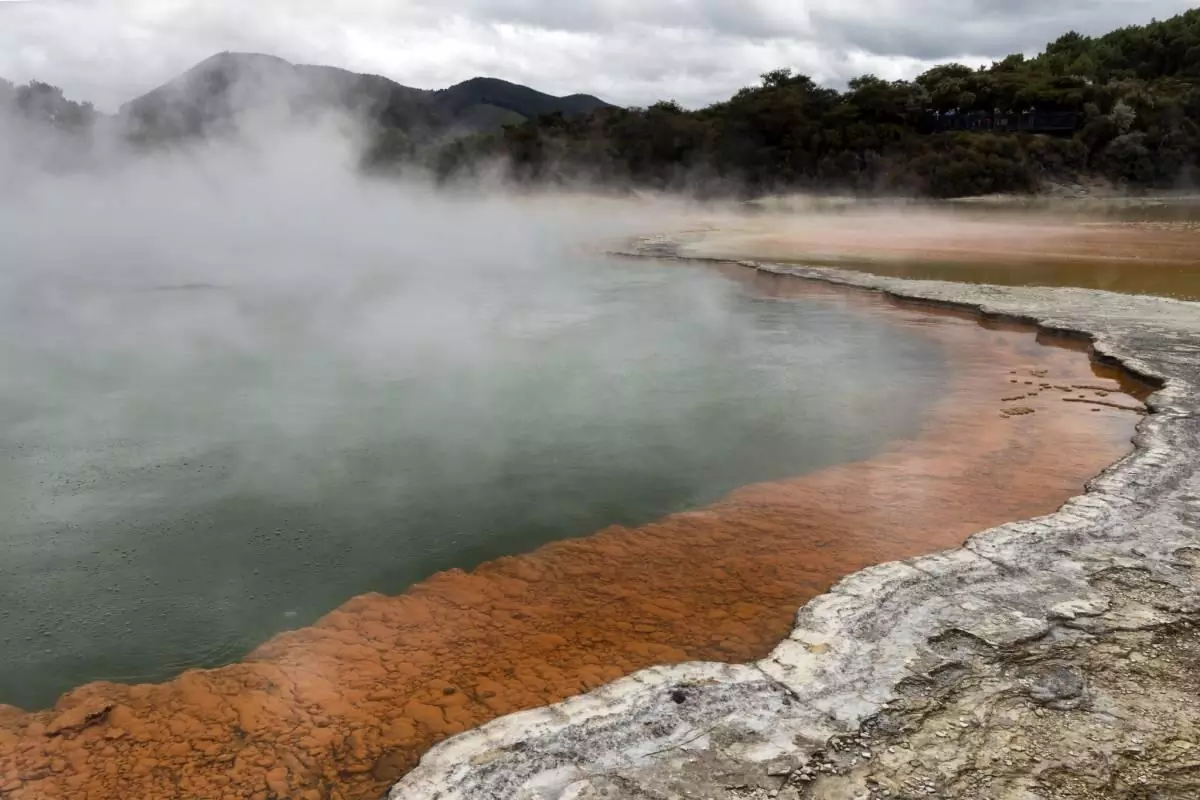 This geothermal park is filled with natural hot springs, mud pools, geysers and more. This is not a place for swimming. In fact a lot of the names are insidious, like "Devil's Bath," and some of the waters are even neon green.
The park is open daily, 365 days a year. It's recommended you get here early so you can watch the Lady Knox Geyser erupt at 10:15am. It's made to erupt by the staff with the use of soap but is a show worth attending nonetheless.
6) Get in a Zorb Ball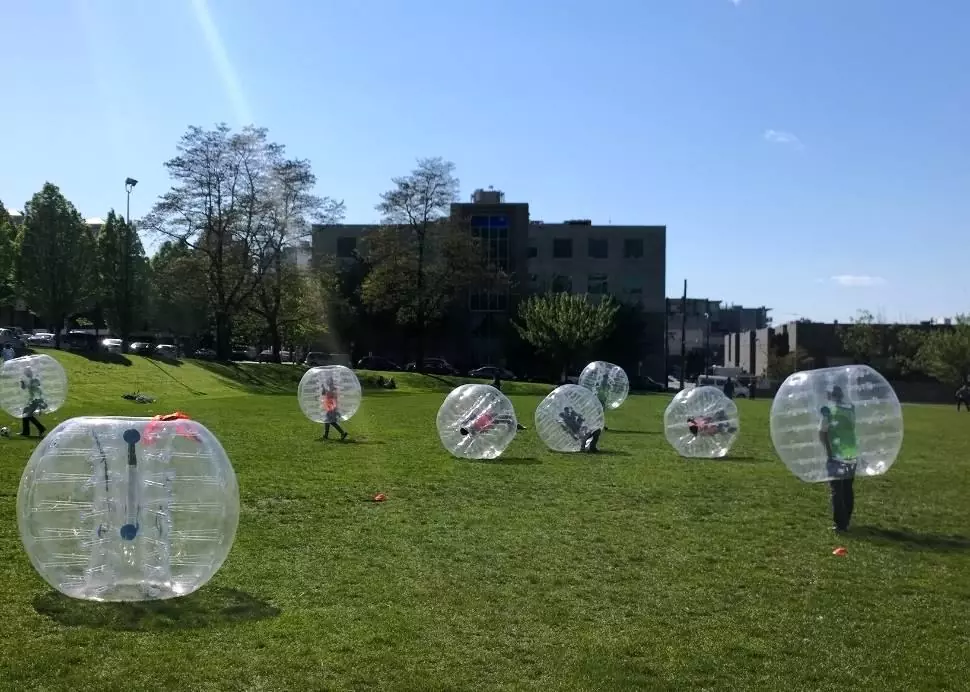 Did you know Rotorua is home to the Zorb Ball? It is a human hamster ball that allows guests to roll down the hill in a transparent ball of plastic spanning about 10 feet in diameter. It can also roll across water or be pulled by a jet ski.
This adventure is not for the faint of heart, or anyone with motion sickness, but if you're up to try a different experience it could be a fun way to experience nature on a cloudy day.
7) Kaituna River rafting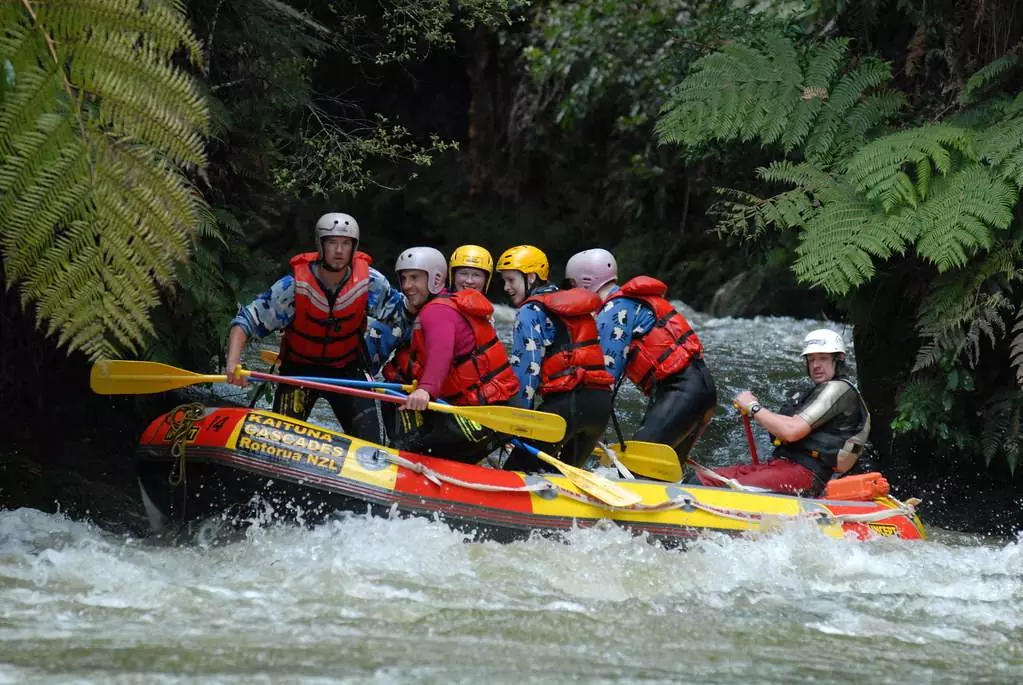 Adrenaline junkie, you won't want to miss this. The Kaituna River is home to the world's highest rafted waterfall, allowing you to propel yourself down a cascade that rises 22 feet high. The route is ranked Grade 5, the most advanced level, and includes 14 rapids in the course of an hour. Go in the summer for warmer water temperatures.
Till next time, safe travels!
RELATED POST: ONE WEEK NEW ZEALAND NORTH ISLAND ROAD TRIP ITINERARY
Liked this post? Pin me below.