Ready to take a self-guided tour of the Golden Circle? Read on for a road trip map and easy self-guided itinerary.
Iceland's Golden Circle is a favorite for visitors passing through Reykjavik, and for good reason. The region is stunning and relatively easy to access, whether you're going with a group or driving yourself.
This makes a great day trip, allowing you to escape the city and chase waterfalls but be back in time for a an Iceland fish dinner.
Most people prefer the freedom of traveling on their own through Iceland and choose to do the extended Ring Road route, which takes you around the perimeter of the entire island.
This takes at least 7 days, however, and isn't practical if you're only visiting Iceland on a long layover. A Golden Circle tour lets you see some of the best Icelandic nature out there even when you're on a tight schedule.
Aside from the price of gas and food, this is an affordable trip to do on your own, with most places having no admission fees. This is a rarity in Iceland, which is an expensive country generally.
Don't bother buying a water bottle. The people in Iceland are proud of their pure springs and encourage you to fill up a reusable bottle from their many natural taps.
Here are the top sights to see on a Golden Circle day trip from Reykjavik.
Golden Circle Iceland Map
You can choose to explore the Kerid Crater first or last, going clockwise or counterclockwise from Reykjavik.
What is the Golden Circle?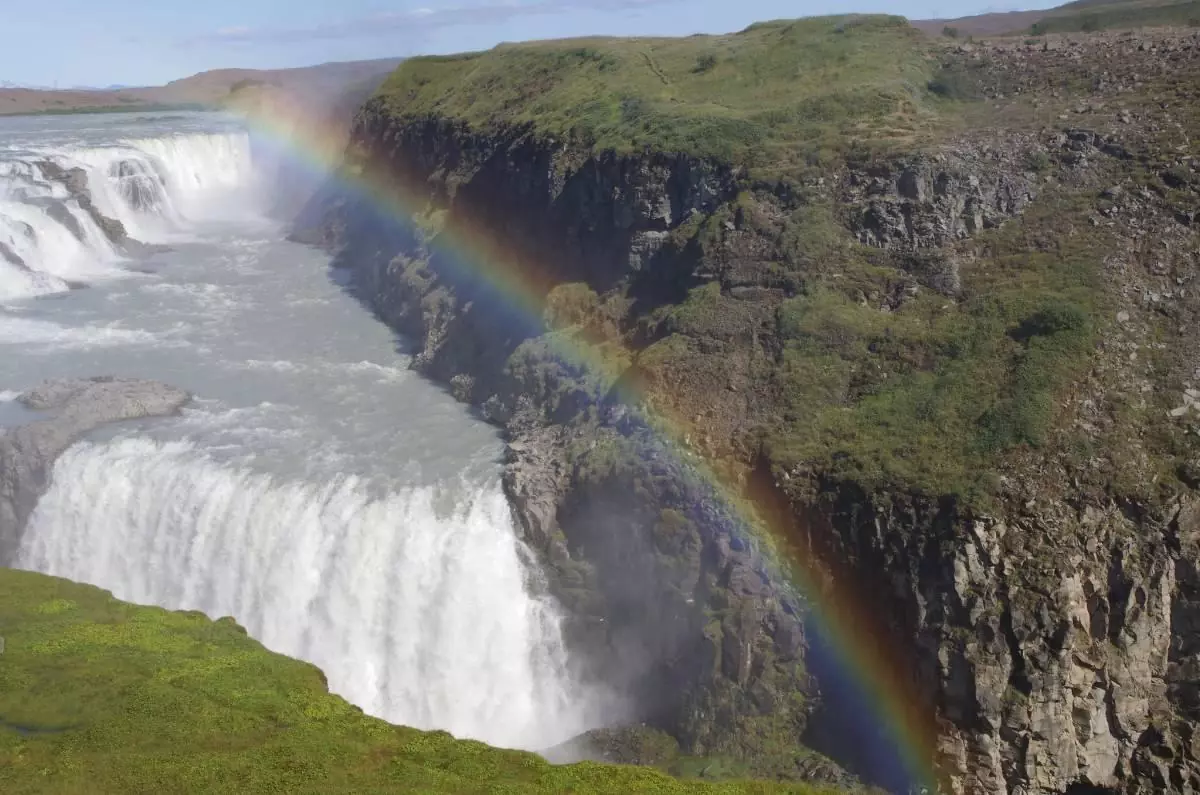 The Golden Circle is a series of scenic tourist stops that start and end in Reykjavik. The drive between the main points of interest is about 3-4 hours, but if you factor in the time you spend at each attraction it'll likely take 6-8 hours to complete.
The Blue Lagoon is not included in the Golden Circle. It's better to visit that site on your way to or from the airport due to its proximity.
RELATED POST: WHAT TO KNOW BEFORE VISITING THE BLUE LAGOON IN ICELAND
Renting a car in Iceland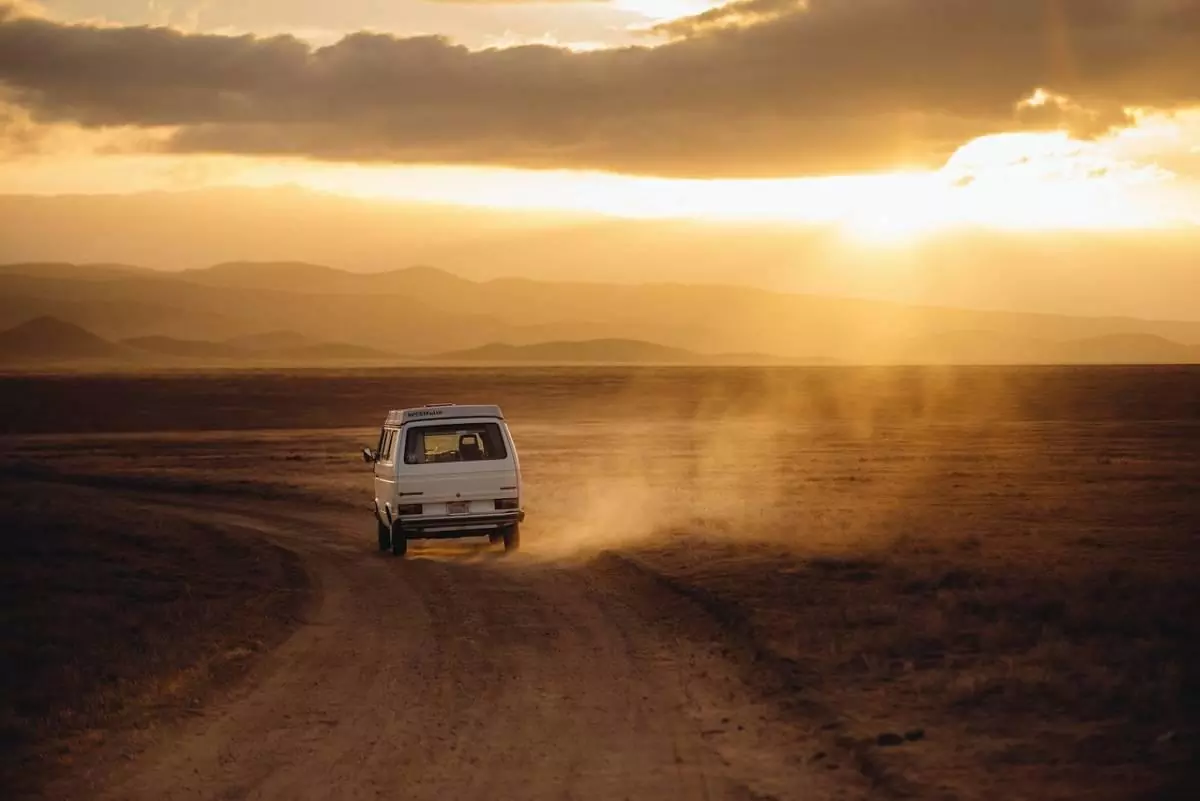 If you want to drive yourself throughout the area, you just need to get a rental car and have access to a GPS system. I didn't need an international driver's license when I visited, but check with your rental car provider to be sure. Your best bet is to pick up and drop off your car directly at the airport.
Some of the lots can be confusing, especially on a rainy day, so be sure to get a map of where your car is from the rental car provider before you step outside in inclement weather.
WiFi along the Golden Circle can be spotty. I had a mobile hotspot to stay connected and get directions on my phone. Make sure you hav a car charger and ample backup chargers since driving directions tend to drain your mobile battery.
I do not recommend using phone data as it adds up and gets very costly. If you have an unlocked phone, you can buy a local SIM card to have internet access and stay connected.
The roads are mostly highway and easy to drive, but beware of driving in the dead of winter as the route can get icy and blocked by ice and other obstacles.
Warmer months, like April to September, are ideal. Some people like to rent a van and sleep in the camper van throughout the road trip to save money on accommodations. This is a safe option.
Stop 1: . Þingvellir National Park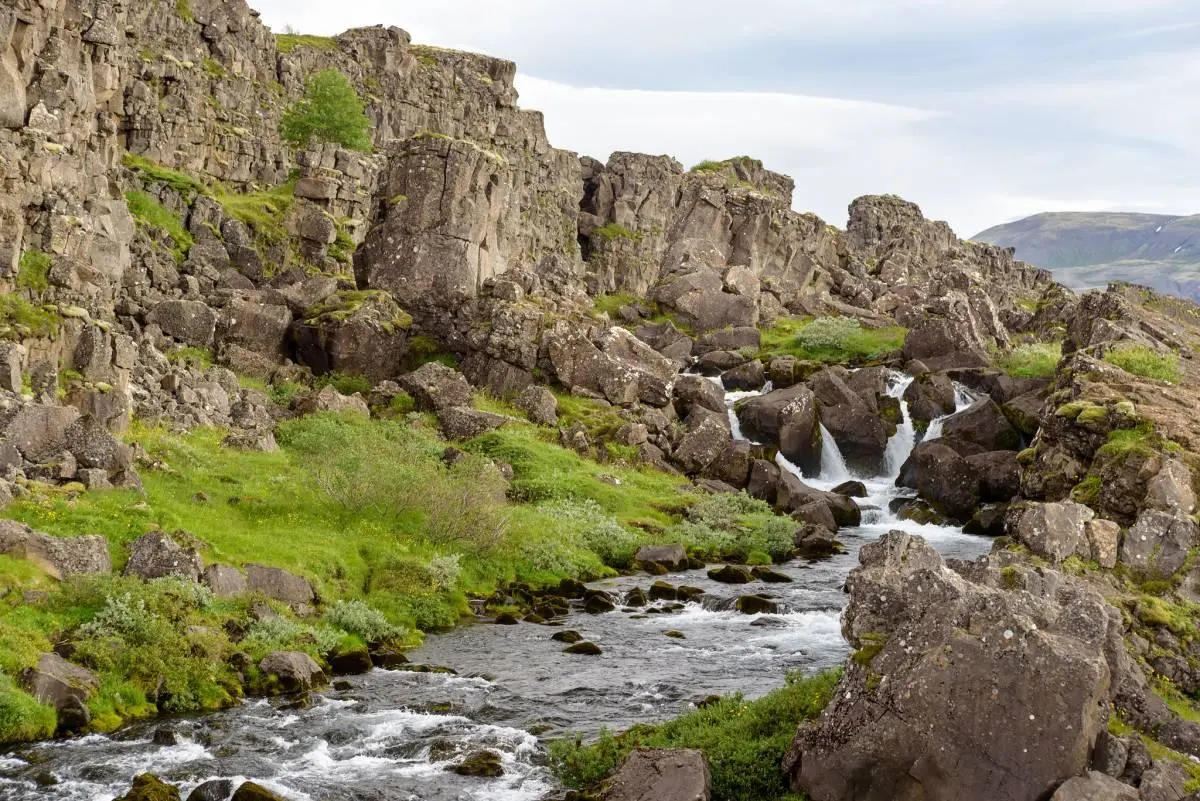 Any Game of Thrones fans out there? This site is featured as the impenetrable pass to Eyrie in Season 4 and can be seen when Brienne and Hound engage in a fight. It's a beautiful place with serrated rocks and waterfalls.
You'll pass the visitor's center on the way in, a good place to stop, use the restrooms and grab a snack. There are several stops along the way, each with their own separate parking lots.
You can easily walk between lots provided the water is nice.
This is also where you'll find the Silfra split, a singular location famous for allowing guests to experience what its like to snorkel or dive between continental plates.
RELATED POST: 12 UNFORGETTABLE ADVENTURES IN ICELAND
Stop 2: Gullfoss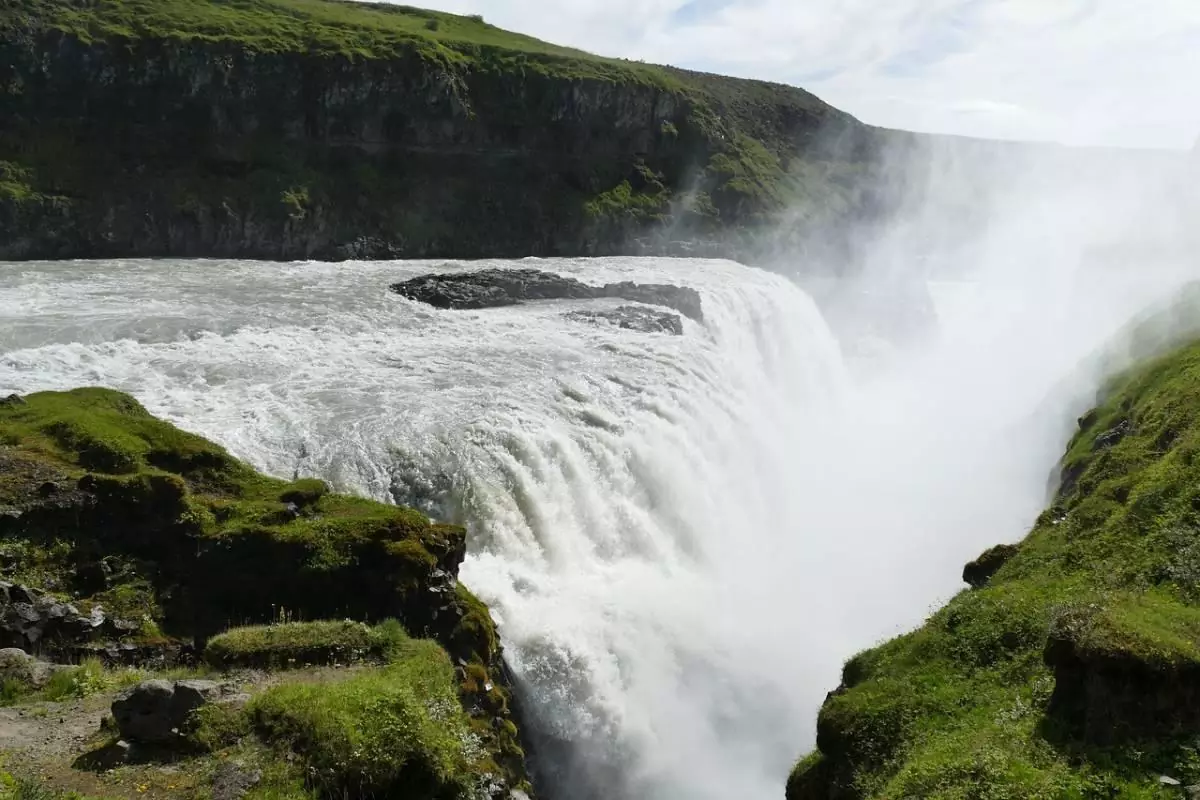 The waterfalls at Þingvellir National Park will pale in comparison to Gullfoss. The name means "golden waterfall," and a sunny day you're guaranteed to spot a rainbow.
The waterfall is two-tiered and approximately 105 feet tall. It's been named one of the top 10 waterfalls of the world.
The entire surrounding area can be a "splash zone" depending on the strength and direction of the wind when you're visiting. Make sure you know what to wear in Iceland and dress accordingly.
Admission is free and there's parking on site.
Stop 3: Strokkur Geyser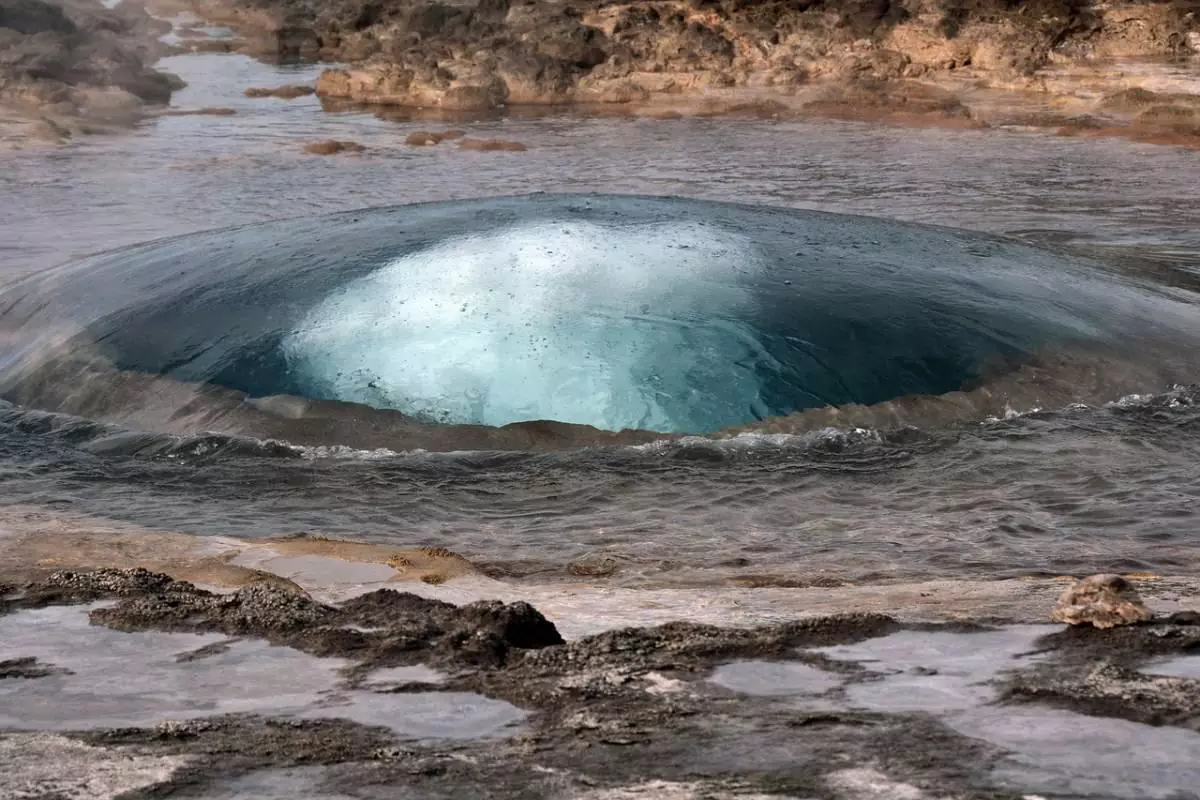 Strokkur is the most active geyser in Iceland, erupting every few minutes like clockwork.
The water regularly reaches heights of more than 50 feet. It's part of a bigger park that features other smaller geysers, hot springs, mud pits and other geothermal activity.
There's also a large welcome center here with a variety of dining options, drinks and a large gift shop. There are no entrance fees here either and there is a gravel parking lot on site.
Stop 4: Kerid Crater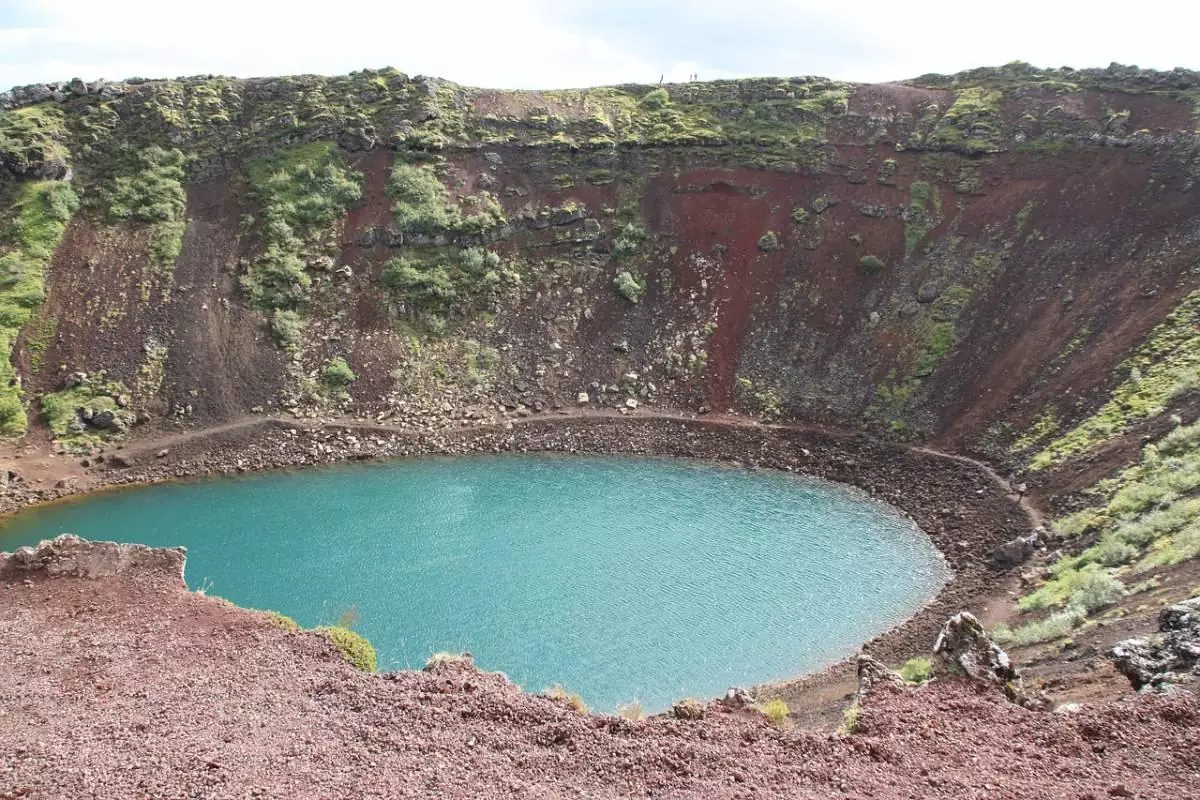 This is a volcanic crater with vibrant colors that can be attributed to the lava and iron deposits. It's estimated to be 3,000 years old. It's also massive, about 180 feet deep and 550 feet wide.
There's a small admission fee here of 400 ISK, approximately USD$3.
You can walk all the way down to the water or take pictures from above. The water from the lake comes mostly from rainfall and the depth will vary depending on the time of year you visit.
The trails are relatively well developed here, making it a nice and easy spot for hiking.
Stop 5: Icelandic Horses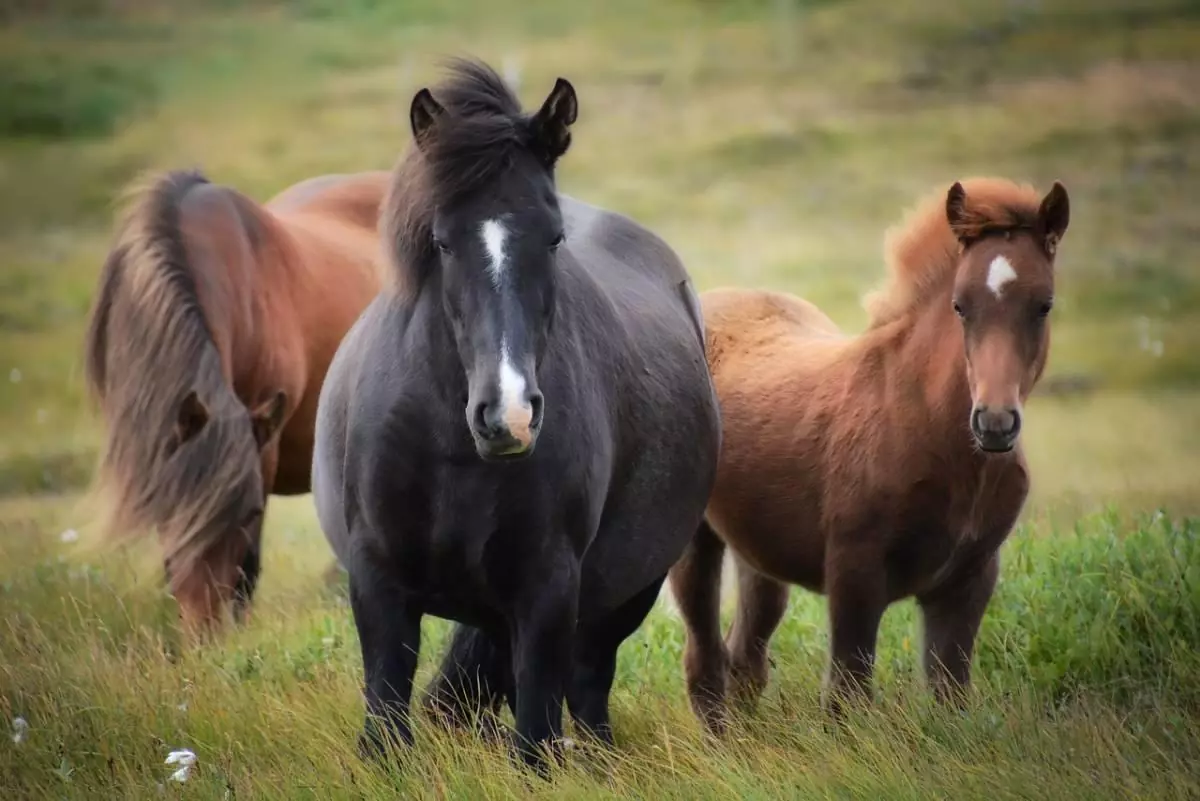 At any point throughout the route you can stop and admire the beautiful Icelandic houses.
They're privately owned and enclosed with either fences or moats so you can't get too close, but you can feed some of them so bring carrots or apples along to help you make a new friend.
Icelandic horses are unlike any other horses in the world. Not only are they beautiful, they have a special trot and breeding. Icelandic horses are exclusive to the country and descended from Vikings.
The Golden Circle is a great spot to see them in their natural habitat, and catch stunning pictures of these beauties.
RELATED POST: RIDE ICELANDIC HORSES WITH VIKING HORSES IN REYKJAVIK, ICELAND
Those are the Golden Circle highlights. If you have more time, I recommend exploring the South Coast of Iceland or taking 10 days or so to drive the Ring Road.
Till next time, safe travels!
My Amazon Picks
Note, this post contains affiliate links. See my privacy policy for details.
Like this post? Pin me below.