The Blue Lagoon is one of those rare tourist attractions that is completely overhyped, but still worth your time. It's impossible to read an article about Iceland without a mention of the famous thermal pool, but it's not really a favorite of the locals, or a natural wonder at that.
Instead, the water is heated and colored from a nearby factory. Locals much prefer the natural pools, like the Secret Lagoon, found throughout the city of Reykjavik with admission at a fraction of the cost.
Still, no self-respecting first time visitor to this Nordic country can leave without at least saying they stopped by the Blue Lagoon. There's nothing quite like the feeling of soaking in warm water while surrounded by a cold environment. The contrast has a soothing effect on both your muscles and mind.
If you want to tick the Blue Lagoon off your bucket list, here's everything you need to know before you go.
RELATED POST: JOURNEY INTO THE VOLCANO IN ICELAND
Blue Lagoon Prices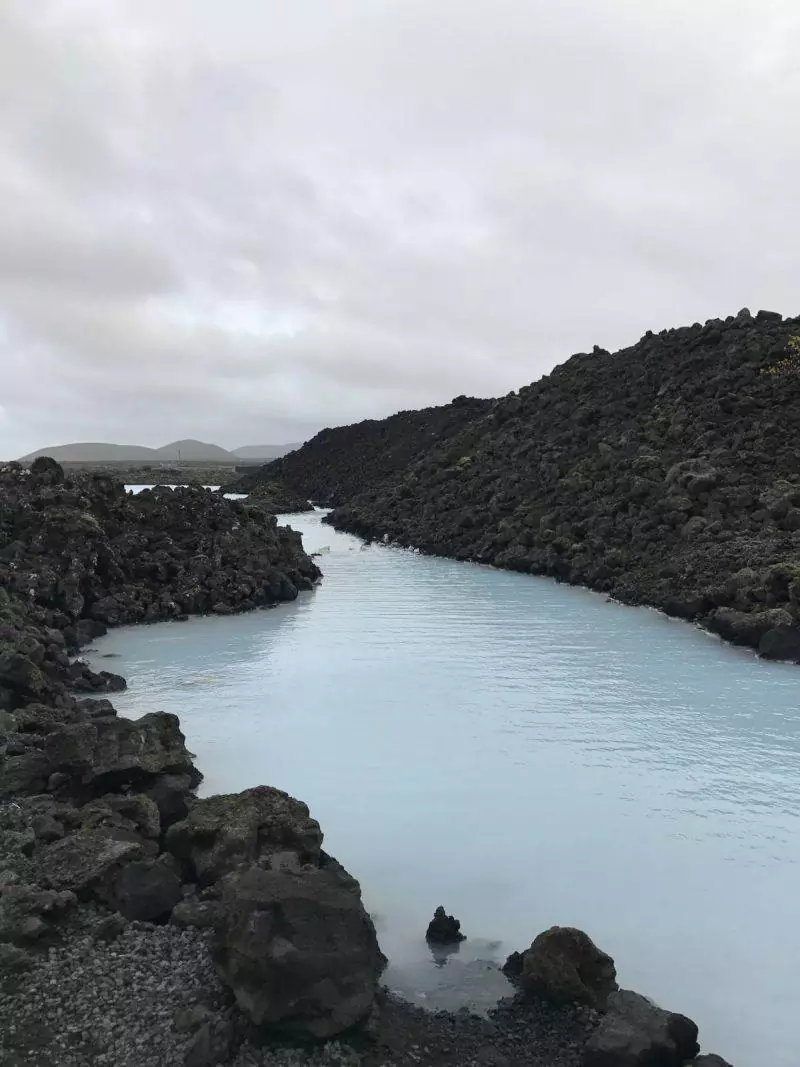 The Blue Lagoon is costly, with tickets ranging from $60-$500 USD depending on the package you choose. Compare this with the $5-$8 fee to enter a public pool elsewhere in Reykjavik.
At a minimum, you will receive admission to the facilities and a complimentary silica mud mask. Deluxe packages include added amenities like drinks, lunch and a separate algea mask. This is a private spa, so you cannot access the Blue Lagoon without paying to enter and you cannot take pictures of the spa without paying to go in.
Towels are provided, and you can hang your towel and robe by the water. I suggest hanging yours on one of the further racks, no matter how cold it is, as towels closer to the water often get tossed and mixed up.
There is a bar on site, serving champagne, wine and beer. While in the water, you will need to wear a wristband to monitor your purchases. The wristband also operates the lockers in the locker room. You pay for your admission before entering and you pay for what you consume inside upon departure.
I highly advise making a reservation online as soon as you know when you're going. Tickets sell out weeks ahead of time. This should be one of the first things you do when preparing for a trip to Iceland.
Blue Lagoon Hotel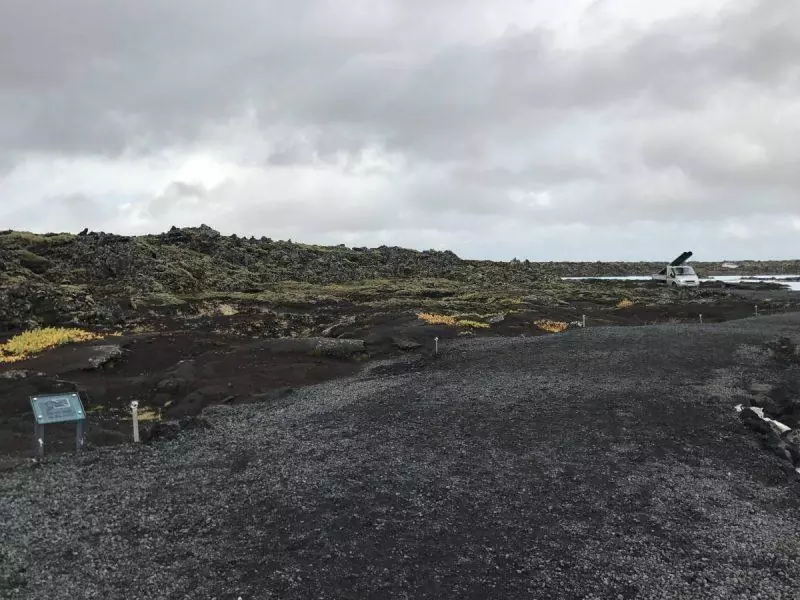 Immediately adjacent to the Blue Lagoon is the Silica Hotel. When I went, the property was undergoing renovations, but it still looked like a luxurious escape. The rooms feature patio areas built out into the lagoon, meant to immerse the guest in the surrounding landscape. The property also has its own private lagoon area for guests.
If you're looking for a honeymoon destination or just a "treat yourself" getaway, this is a strong contender.
Best Time to Go to Blue Lagoon Iceland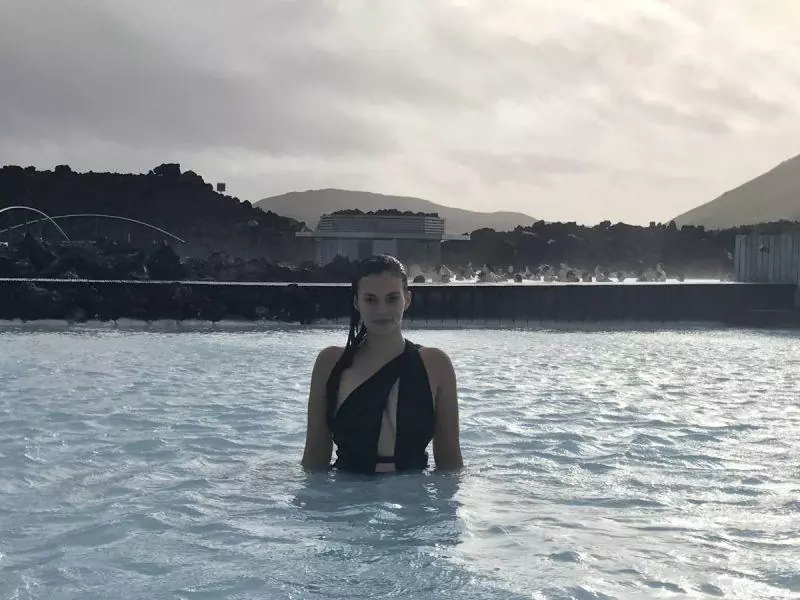 You may be wondering if you should visit the Blue Lagoon in the morning or at night. You have to choose a time of admission, though once you go in your ticket lasts for the rest of the day. There are no time constraints to limit your soaking, only your pruning.
You should time your visit around your arrival or departure from the Reykjavik airport, since it's near that and not much else. I went on the last day of my trip, before flying out. Make sure you pick up an Icelandic souvenir before you leave.
The 9am time slot worked well for me and allowed me to spend the morning at the spa at my leisure before going on a 3pm flight. Your time of arrival is not set in stone, and they'll still let you in even if you arrive late.
If you're making reservations for lunch, you can do that when you book your ticket. I'm also told that nighttime at the Lagoon is stunning, after 7pm.
Blue Lagoon Opening Hours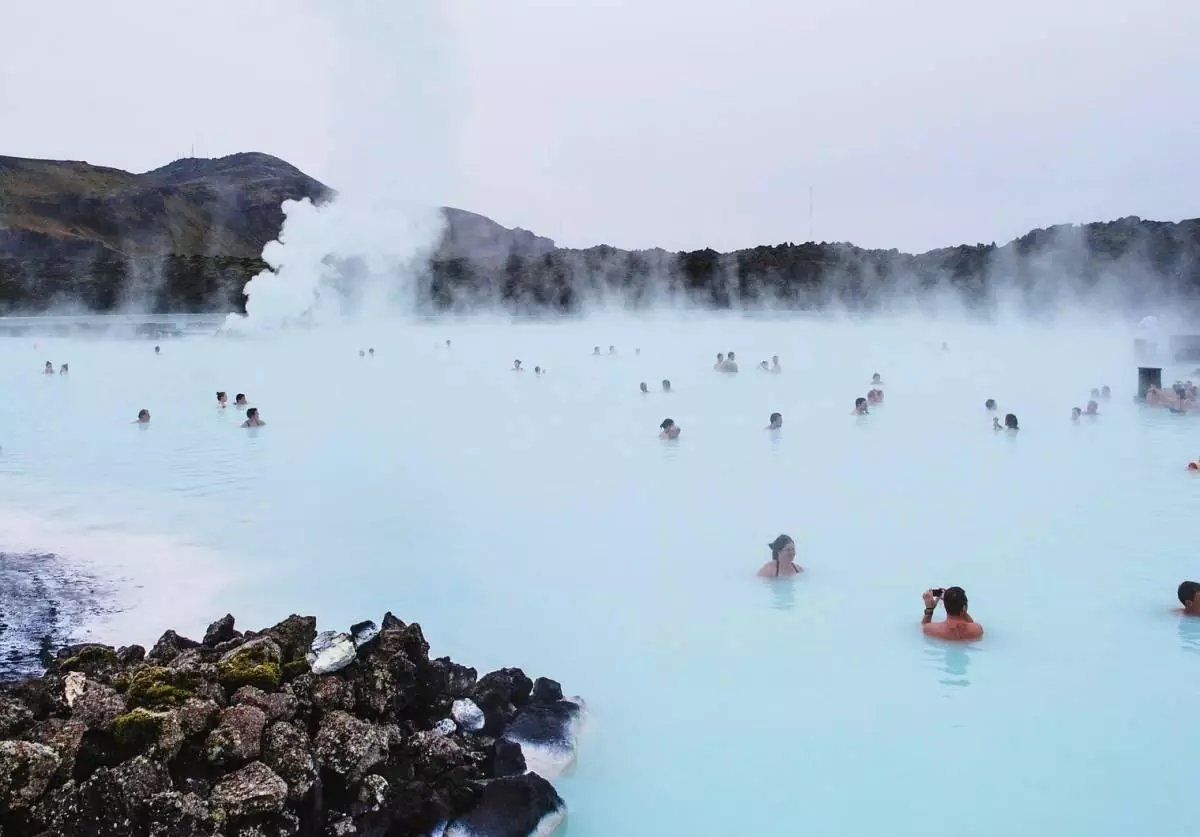 The Blue Lagoon is open late, closing between 9pm and midnight depending on the season so check online for your specific dates. I visited first thing in the morning to be able to make a flight in the afternoon. The pools also open early and are easily accessible to anyone staying on the property.
Here's a detailed scheduled yearly schedule:
January 1 to May 25 open 8:00 a.m. – 10 p.m.
May 26 to June 29 open 7 a.m. to 11 p.m.
June 30 to August 20 open 7 a.m. to midnight
August 21 to October 1 open 8 a.m. to 10 p.m.
October 2 to December 31 8 a.m. to 8 p.m.
Blue Lagoon Hair Tips
We all want that picture perfect shot from the Blue Lagoon for Instagram, but the minerals in the water can stiffen and dry out your hair if you don't take the proper precautions. The bathrooms are equipped with complimentary body wash and conditioner. Lather your hair in the conditioner and coat on layer after layer, as much as you can. Be sure to repeat the process after leaving the pool and do a deep conditioning treatment once you're back home.
While good for your skin the Blue Lagoon can be dangerous for hair, so be careful! Also note that the mud masks might irritate certain skin conditions so apply with caution if you're subject to inflammation or clogging.
With a little preparation, your trip to the Blue Lagoon is sure to be unforgettable!
If you're looking for more unique bodies of water in Iceland, these 9 beaches will blow you away.
Till next time, safe travels.
RELATED POST: RIDING ICELAND HORSES IN REYKJAVIK, ICELAND
My Amazon Picks
Note, this post contains affiliate links. See my privacy policy for details.
Liked this post? Pin me below.