Looking for the best outdoor adventures in Iceland? You've come to the right place.
There is no shortage of outdoor adventures in Iceland. It is one of the most distinctive and surreal places on earth.
In fact, the landscape is similar to that found on Mars or the moon, so much so that astronauts actually come to Iceland to train for what it's like to venture into infinity and beyond.
The fact that it took so long for tourism to catch up to Iceland's appeal means most of the sites remain untouched.
This is a place where the locals will give you the stink eye for buying bottled water — after all, their springs are so fresh you should be able to drink straight from the ground.
Whether you're a thrill seeker or just looking for a unique activity while on the island, here are 12 unforgettable adventures in Iceland you can't miss.
1) Go inside a volcano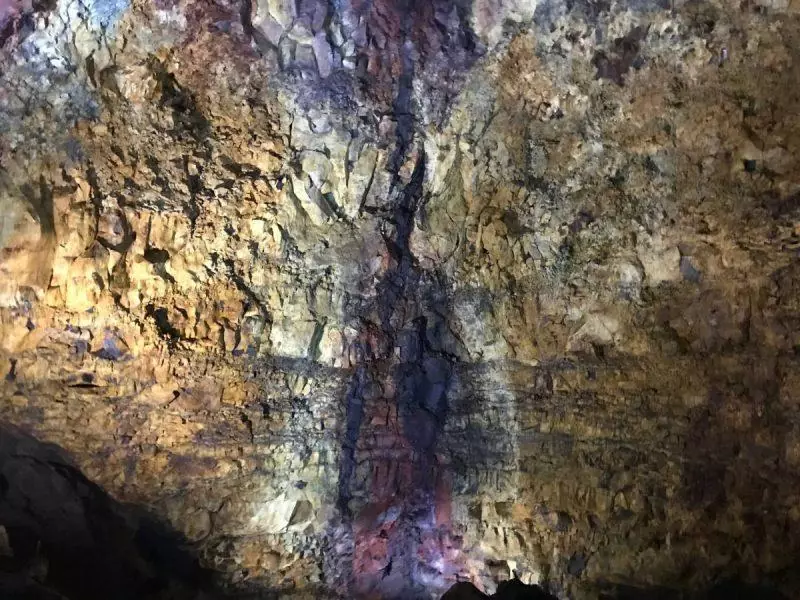 Did you know Iceland is one of only two places on earth where you can descend into a volcano, and the only place where you'll find a perfectly preserved magma chamber inside?
Adventure lovers will get a thrill out of descending 120 meters into the unknown and admiring the stunning geology of the Thrihnukagigur chamber.
The opening was found by chance just a few decades ago, and extends deep enough to fit the Statue of Liberty!
READ MORE ABOUT MY EXPERIENCE GOING INTO THE VOLCANO
2) Dive or snorkel between tectonic plates
The Silfra Fissure is unique in that it's the only place in the world where you can dive between tectonic plates — the North American and Eurasian plates.
The activity can be done year-round thanks to the use of dry suits, which keep you warm in freezing temperatures.
You need have both an open water certification and dry suit certification to be able to dive here. In the alternative, you can snorkel without prior certification or stand while straddling the plates from above.
3) Ride an Icelandic pony

Icelandic horses are truly unique.
They came to island on Viking ships and are only considered Icelandic so long as they never leave the island. There's no cross breeding allowed and no other breeds can be imported, meaning they are the purest line of horses in the world.
They have a different gait than other horses and, in case it's not obvious from the picture above, are really really really ridiculously good looking.
While you can easily admire these equine models as they stand on the side of the road, I recommend you take it one step further and go horseback riding.
RELATED POST: RIDING ICELANDIC PONIES WITH VIKING HORSES IN REYKJAVIK
4) Hike a glacier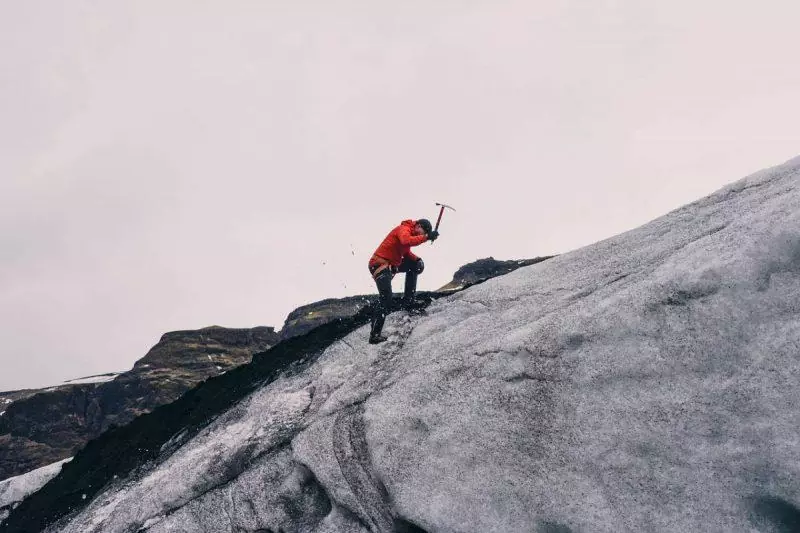 Since it's Iceland you may have guessed there's one or two glaciers on the island.
Those wanting to explore these structures more can snap on their ice cleats, grab their pick and start walking.
Popular destinations for glacier hiking include Skaftafell National Park, Jökulsárlón Glacier Lagoon and the Mýrdalsjökull ice cap.
This is not an activity to undertake on your own as ice can be dangerous and you never know when you'll step on a soft spot and fall through.
Also, note that the reflection of the sun from the ice during the day can make this activity warmer than you anticipated, so prepare to work up a sweat.
5) Watch a geyser erupt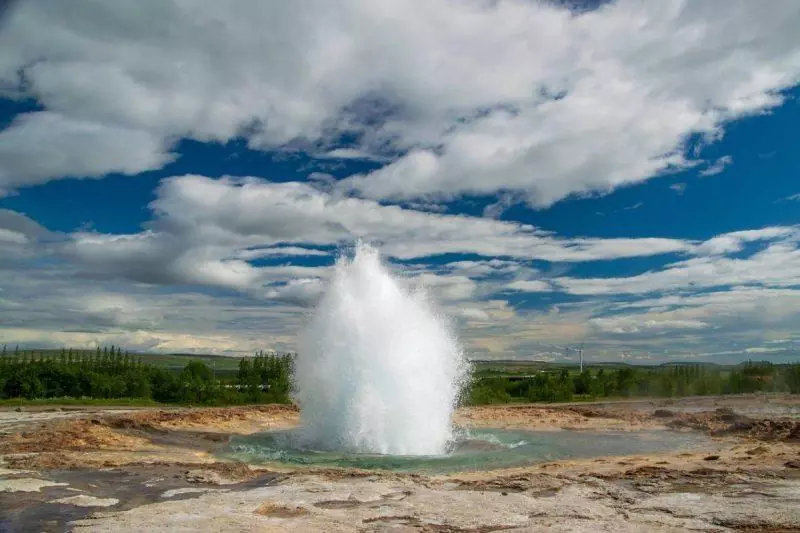 The Haukadalur Valley is a must-see while driving the Golden Circle and consists of geothermal activity that runs like clockwork.
The Great Geyser and Strokkur Geyser thrill and delight bystanders with bursts of water that spout 100 feet into the air every few minutes.
The bubble right before it bursts is the most scenic part. The best way to capture the phenomenon is via video.
6) Swim in the Blue Lagoon
The Blue Lagoon in Iceland is a tourist attraction (trap?) but it's a must for anyone visiting the island for the first time.
Locals will tell you they much prefer the local and natural hot springs to this commercialized attraction that derives its color from the adjacent power plant.
While it's expensive to enter, the Blue Lagoon is peaceful and luxurious, with mineral face masks and a bar in the water.
RELATED POST: WHAT TO KNOW BEFORE VISITING THE BLUE LAGOON IN ICELAND
7) Trek inside an ice cave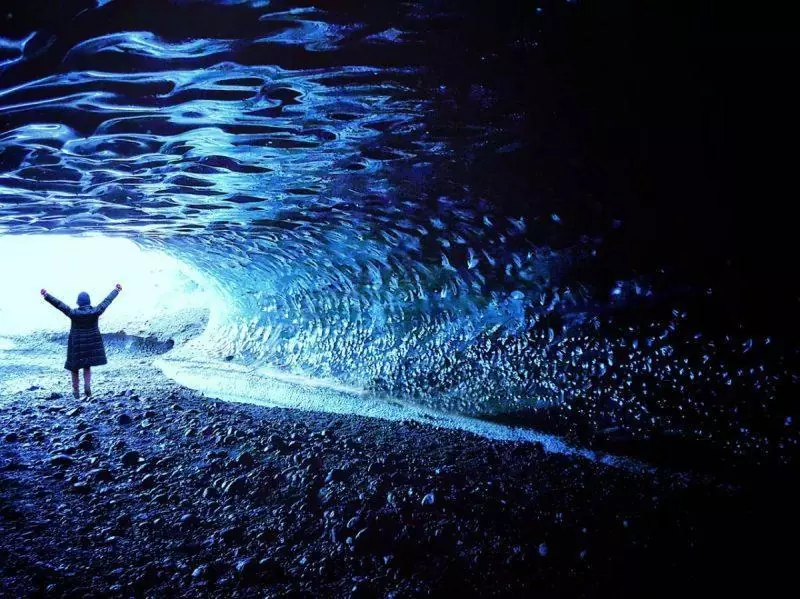 If you've ever wanted to live out your Superman dreams and visit your very own Fortress of Solitude, then you need to get to an ice cave stat.
Only available in the dead of winter (January and February), this is a unique, albeit costly, experience.
There's a naturally formed cave in Vatnajökull glacier and a man-made cave in Langjökull glacier.
8) Go whale watching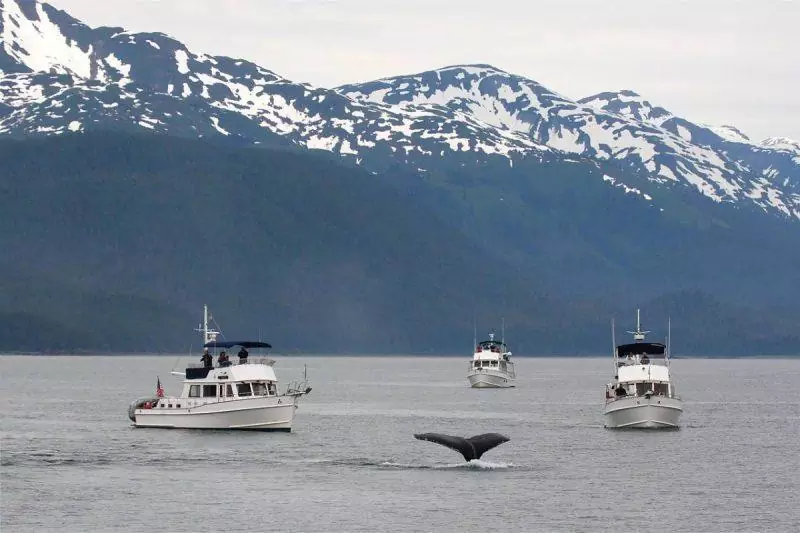 One of the best places to go whale watching in Europe is Iceland. You can frequently spot dolphins, sea birds and humpback whales.
Iceland was also home to Keiko the Killer Whale from Free Willy.
These gentle creatures are best observed in the wild, and a chance encounter on your boat trip is bound to be the surprise of a lifetime.
9) Search for the Northern Lights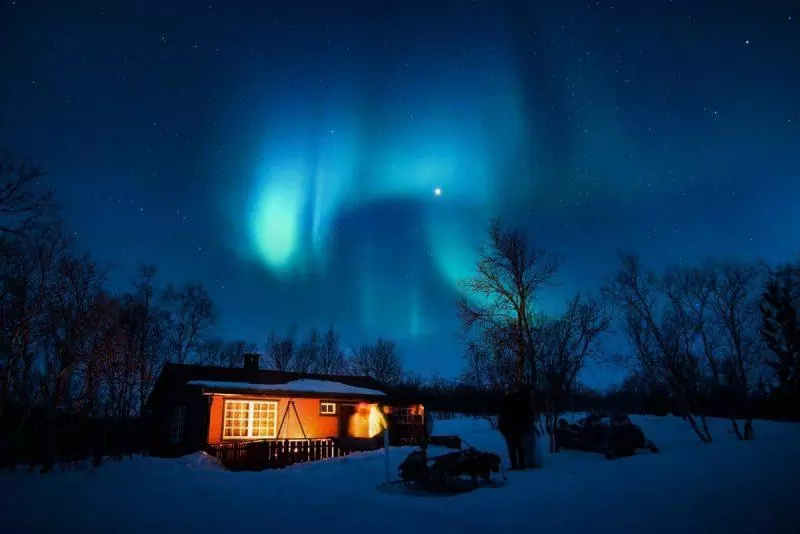 Iceland is one of the best places to see the Northern Lights and logs a high amount of aurora activity.
You can see lights everywhere from Reykjavik to more secluded areas around the island. Activity is brightest from September to May on clear nights.
You can't ever predict when you'll get a sighting so it's best to go hunting for the Northern Lights for several days to increase your chances.
You need a DSLR camera to properly capture the show as they won't appear on your smartphone.
10) Visit a plane wreck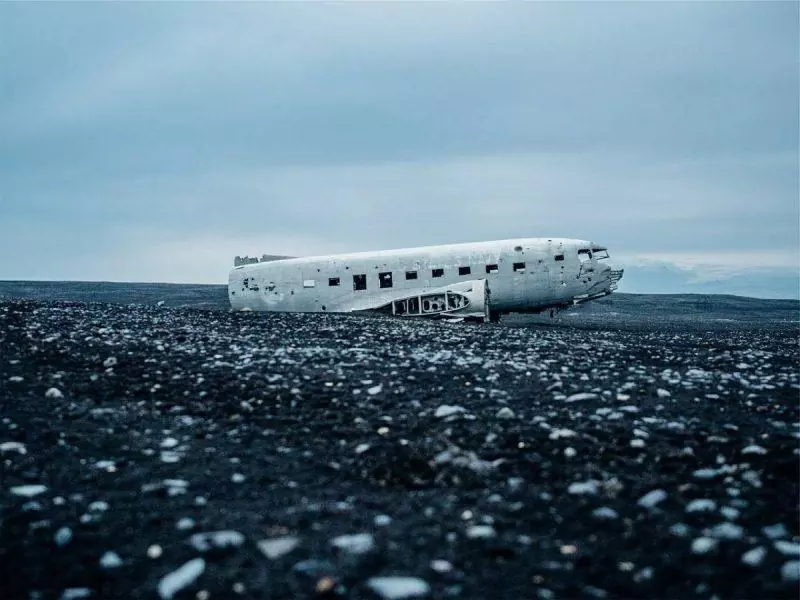 There's not many places in the world where you can see a plane wreck, let alone one in such a scenic setting.
The DC plane on the South Coast of Iceland was a US Navy plane that crashed in 1973.
Thankfully, everyone on board survived.
What remains is an epic photo opp straight out of a dystopian novel, tucked in the sand of the black sand beach at Sólheimasandur.
To reach the crash site from Reykjavik, you'll need to stay somewhere overnight.
Many opt to get a tent or motorhome and camp their way around the Ring Road on a 7-10 day trip.
11) Chase waterfalls

There's something about waterfalls in Europe that is just mesmerizing and Iceland is no exception, with impressive cascades around every corner.
Gullfoss is a fan favorite along the Golden Circle and can be seen on a day trip fro Reykjavik.
Skogafoss is near the south coast and is 60 meters high.
Finally, the beauty pictured above is Seljalandsfoss, one of the most scenic spots in the island as you get the unique vantage point of seeing the falls from behind.
12) See the puffins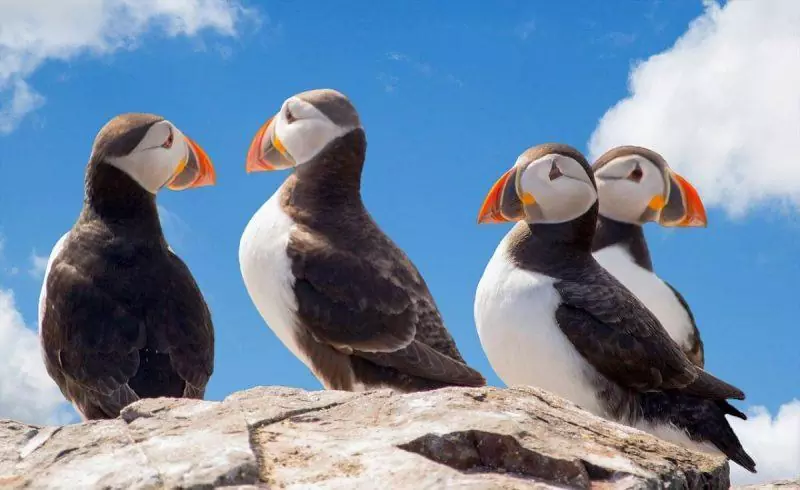 If you want to see puffins, Visit Iceland in the summer.
They arrive in April and leave in September and are most active in the evenings.
Iceland is the breeding ground for about 60% of the Atlantic puffin population, adding up to more than 6 million of these cute little birds.
Head to the Látrabjarg bird-watching cliffs on the west side of the island or check out the Dyrhólaey Rock Arch on the south coast for your best chance of spotting a colony.
Till next time, safe travels!
My Amazon Picks
Note, this post contains affiliate links. See my privacy policy for details.
Liked this post? Pin it for later: