Are you a fan of Sex and the City? This iconic show on HBO left a lasting impression on the city.
It was one of the few shows to be filmed entirely in New York City, and often times being featured on the show would boost and elevate a local business.
To this day, many businesses boast about and promote their cameo appearance on the popular series.
On Location Tours is a small business that specializes in bringing visitors to famous filming locations. The Sex and the City tour is a classic because it is quintessential NYC.
My tour started at 1pm. Your ticket includes a cocktail so the tour is usually held in the afternoon.
Want to start your luxury New York experience early? Fly into Manhattan from the airport in a helicopter with Blade.
Here's everything you need to know to go on a Sex and the City tour of New York City!
Where does the Sex and the City tour meet?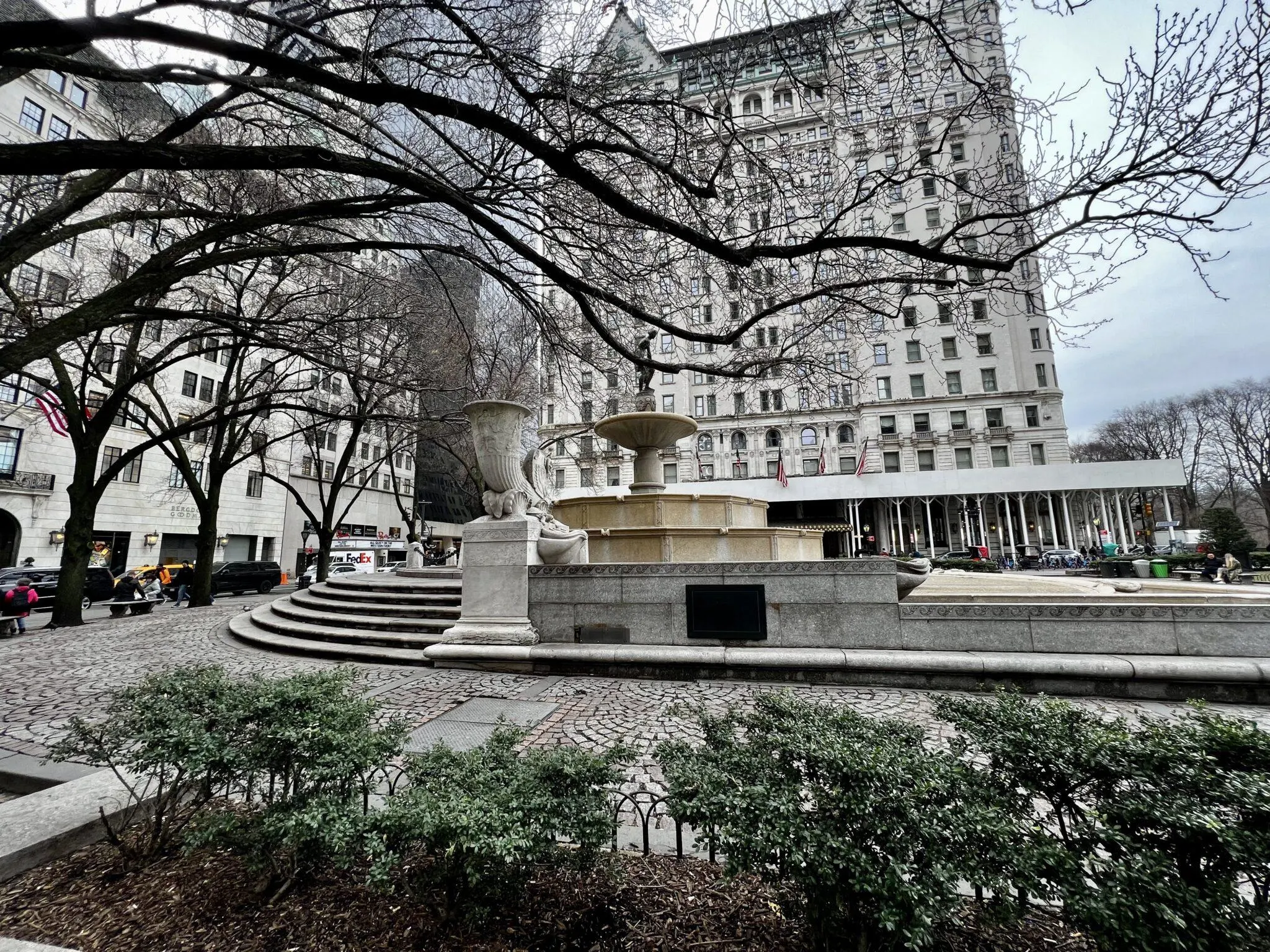 This tour meets in front of the Plaza Hotel, though not directly out front. The bus will be parked across the street, adjacent to a small park and fountain area.
Note, they depart right on time so aim to be 15 minutes early. The tour requires driving so it can be hard to catch up with the group at subsequent stops.
What kind of transportation does On Location Tours use?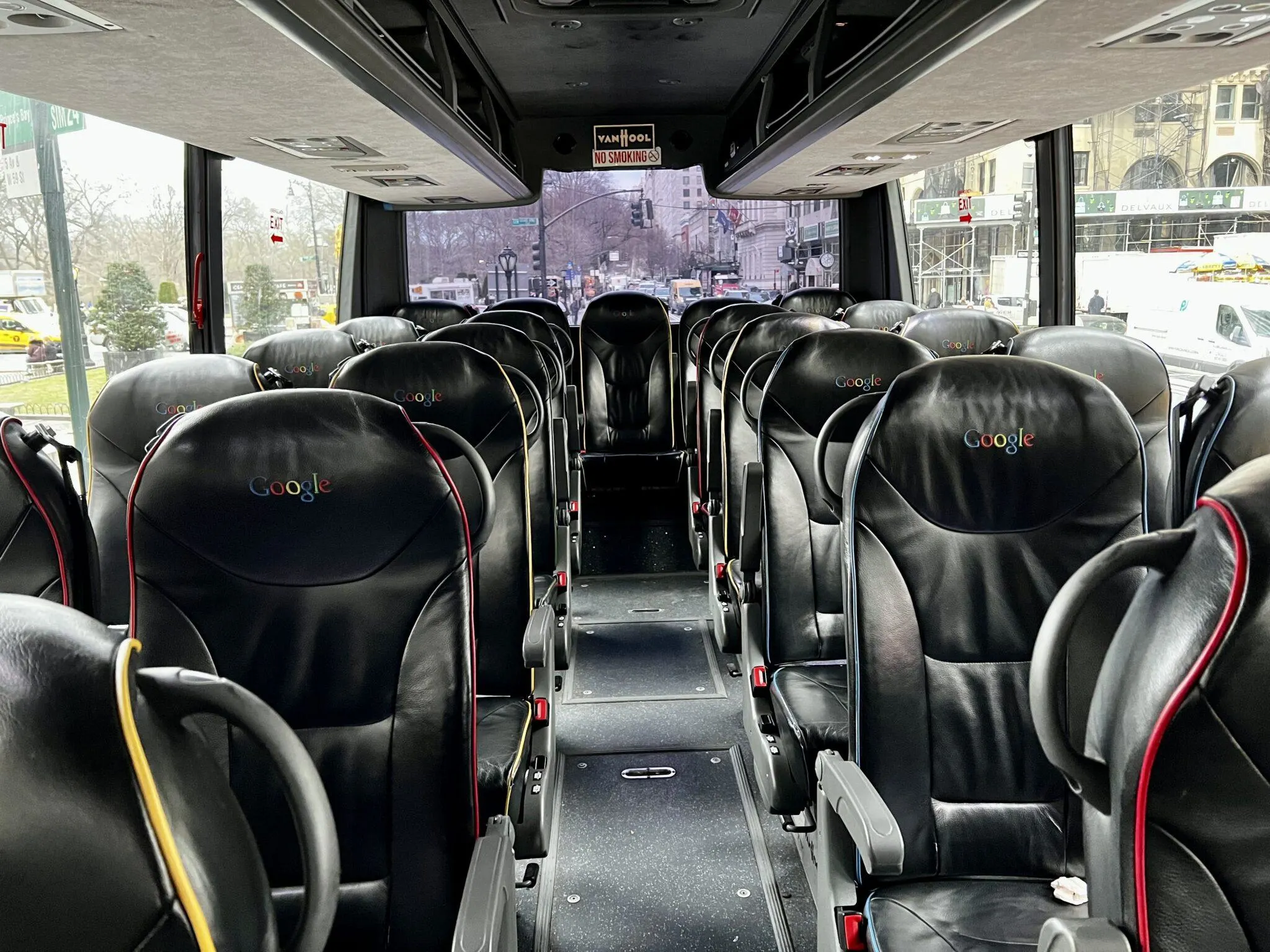 On Location Tours has a shuttle bus that they use to host their groups. Mine was comfortable and large, fitting at least 50 people.
There were about a dozen of us on the tour so we had plenty of space.
The bus had black leather interior and we were able to leave our purchases and belongings on the bus in between stops as the driver stayed behind.
What Sex and the City locations do you see on the tour?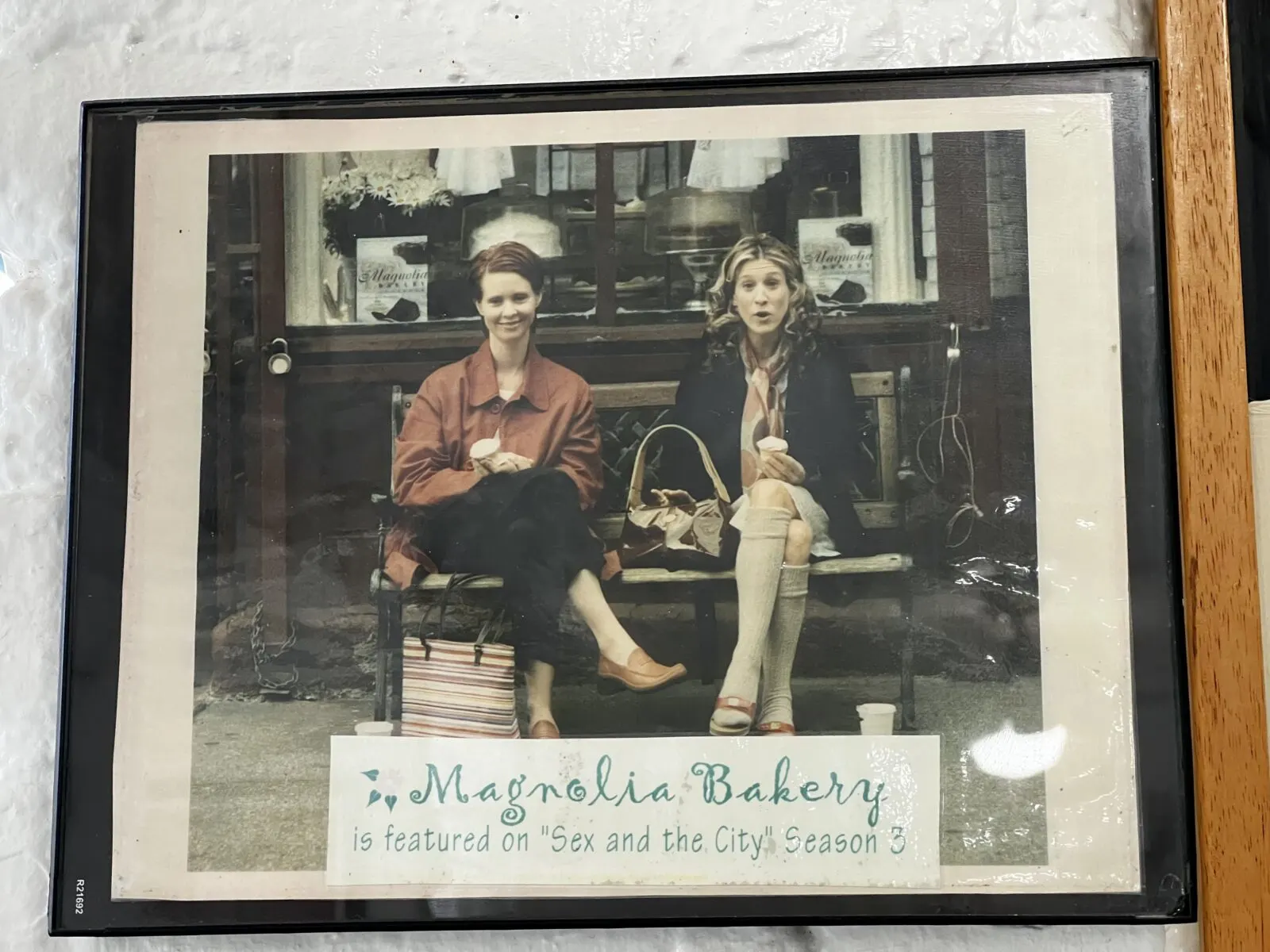 The first stop on the tour was Pleasure Chest, an adult shop where you can buy toys to your liking. They give tour participants a 10% discount and play the theme song when you walk in.
The shop was featured in the show and has several related books on sale.
Next up is Buddakan, the site of Big and Carrie's rehearsal dinner and many other milestones on the show. This is mainly a photo stop and does not include food.
After, you head to Magnolia Bakery, a famous cupcake shop. They have Carrie and Miranda's picture on their wall and the cupcakes are delicious.
The tour does come with one mini cupcake from here as a gift. I bought several others for myself because I couldn't resist.
Around the corner from Magnolia Bakery you'll find Carrie's stoop. It was actually just the stoop used in the filming itself, not the apartment or house inside.
Today it is privately owned and the occupant has put up several signs with behavioral instructions for visitors. He's a little curmudgeonly but it doesn't stop people from getting their photos.
Also on the corner here, between the stoop and bakery, is Sarah Jessica Parker's latest shoe shop. While a little pricey, the designs are unique and outrageous, exactly what you would expect.
The last stop was a bar called O'Neill's, known as Scout on the show. It is the bar co-owned by Aiden and Steve.
While there, we had a signature cosmo, offered to us at a discount as part of the tour.
You also pass several stops on the way while driving, and our guide did a great job of pointing out at least a dozen relevant places.
Who is this tour best for?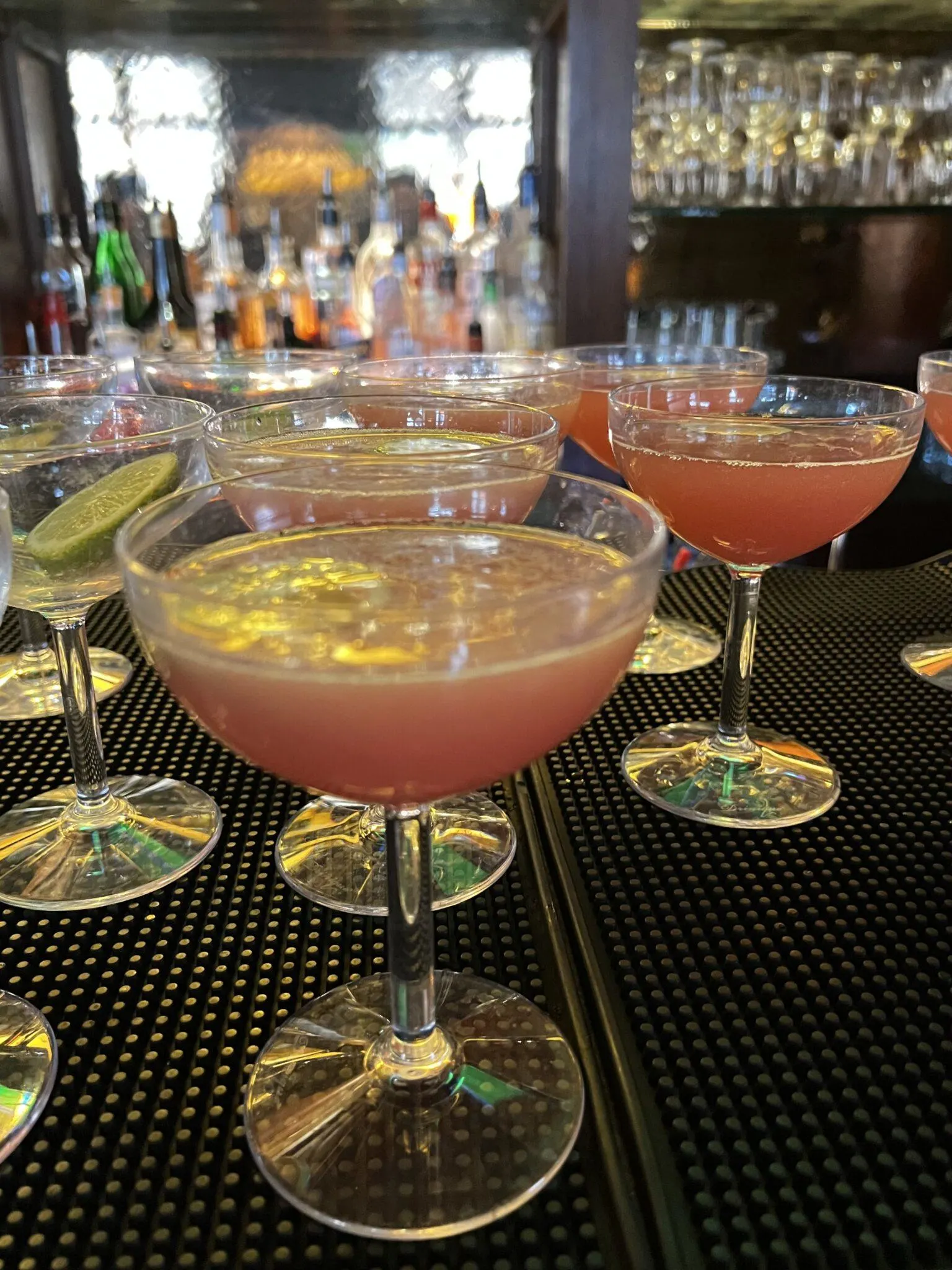 I attended this tour by myself and had a great time. I was able to meet other people on the tour easily.
There was a group of women from the UK that were celebrating a bachelorette party. It seems like a popular bachelorette and birthday idea.
Although it was all women on my particular tour, I've had friends mention their significant others secretly like the show and men are welcome to participate.
The tour lasts about 3 hours and does require some walking, although you will be driving any significant distances. They're flexible about dropping you off closer to your hotel if it's on the way as opposed to the original drop-off point.
I would recommend it for an 18+ audience just because of the shops included in your stops. There was a mother/daughter in attendance and I imagine it got awkward at times.
The tour includes alcoholic beverages, something to keep in mind.
How much does the Sex and the City Tour cost?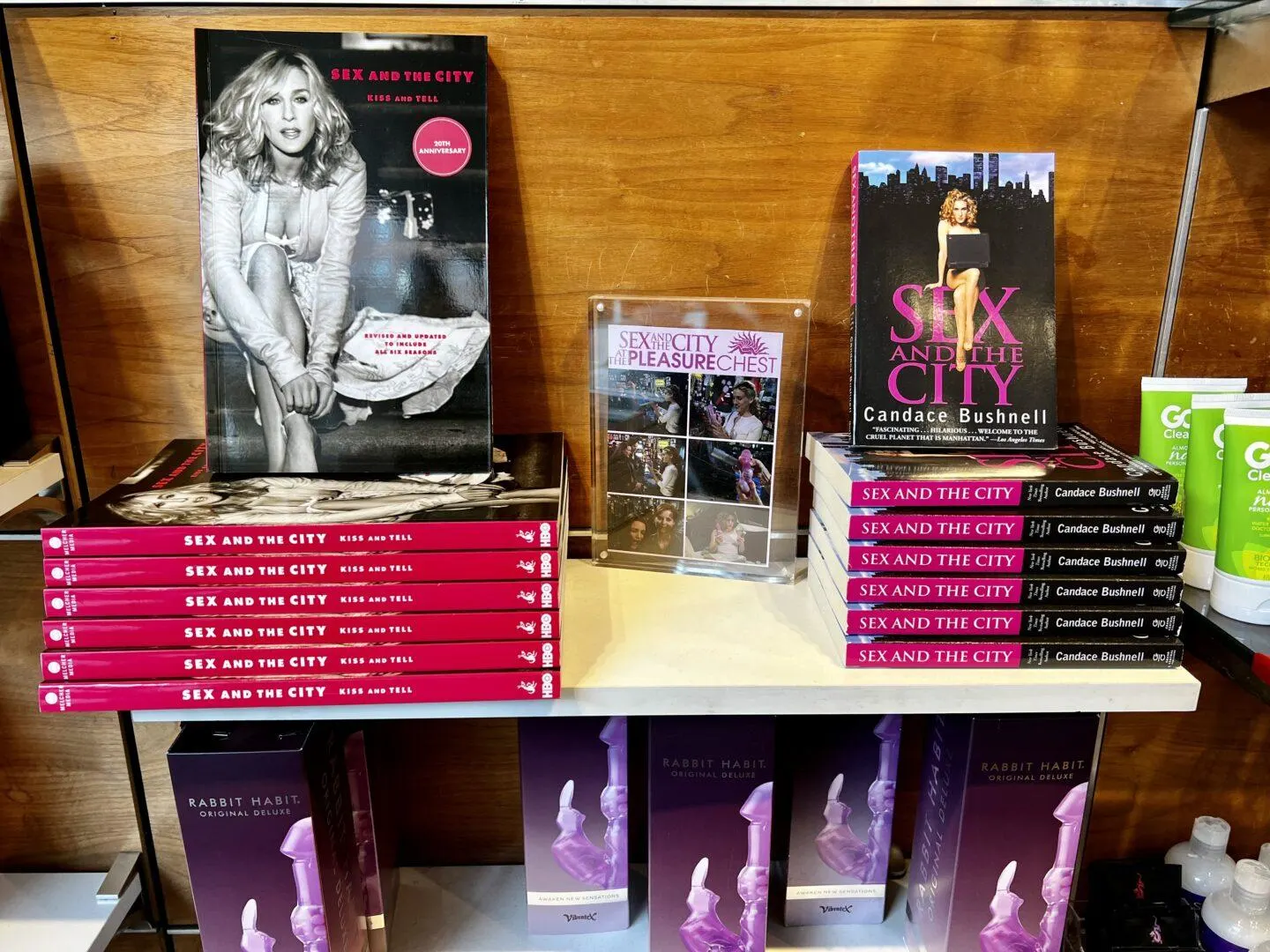 The tour starts at $66 per person, $76 to get premium seating. They have public and private tours available if you want to book out the whole bus for your event.
Depending on the season, they are closed on Mondays, Tuesdays, and Wednesdays. They're open 7 days a week during summer and the holidays.
Occasionally they run discounts and show a code on their home page.
Make sure you bring a cash tip for your guide.
What other experiences does On Location Tours offer?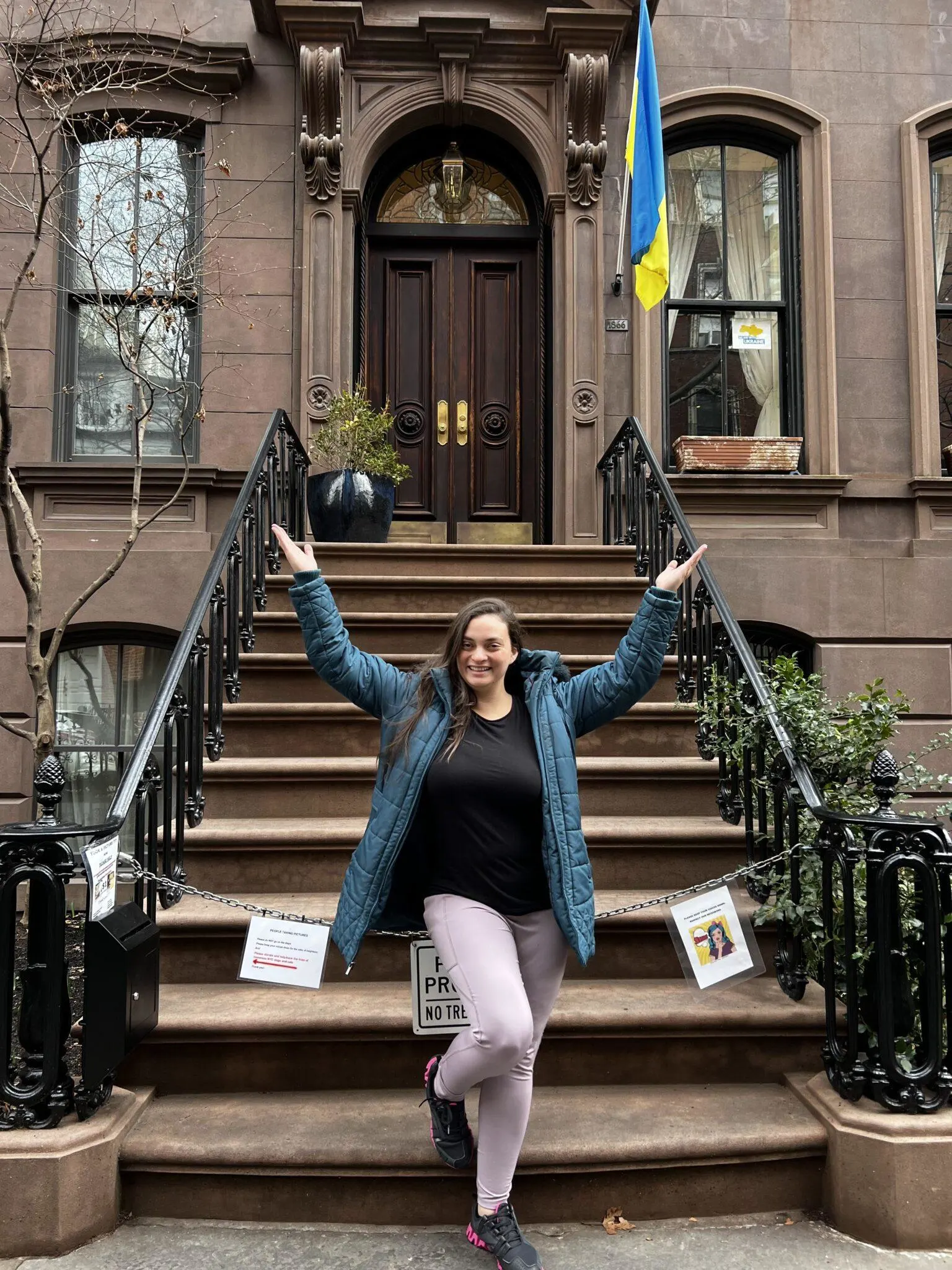 In edition to the Sex and The City Tour, On Location Tours runs various film-themed experiences.
In New York specifically, they have a Marvelous Mrs. Maisel tour, Sopranos tour, Gossip Girl tour, and much more.
Additionally, they have tours in other major cities like Chicago, LA, and Boston.
Public tour prices range from $65-$150/pp. You can book your tickets online directly through their website.
Looking for other fun things to do in New York? Consider visiting Summit One Vanderbilt, New York's newest observation deck.
Till next time, safe travels!