Are you looking for the best restaurants in Vieques? Look no further!
There are gems all over the island, and menu options to satiate even the pickiest eaters.
I recommend you rent a car to get around the island so you have the most options available to you. Otherwise, the Malecon is generally a good area to be if you want to stay in the center of the action.
Post-Covid, restaurants are operating on reduced capacity so it's highly recommended you make dinner reservations (and sometimes brunch, too).
Most of these restaurants have vegan and vegetarian options but forewarning — the options are not extensive. If you have additional restrictions like being gluten free or sugar free you could have a difficult time.
RELATED POST: 23 BEST DAY TRIPS FROM SAN JUAN
With a little planning and flexibility, you can eat well on Vieques Island! Here are 8 of the best restaurants in Vieques to try on your next visit.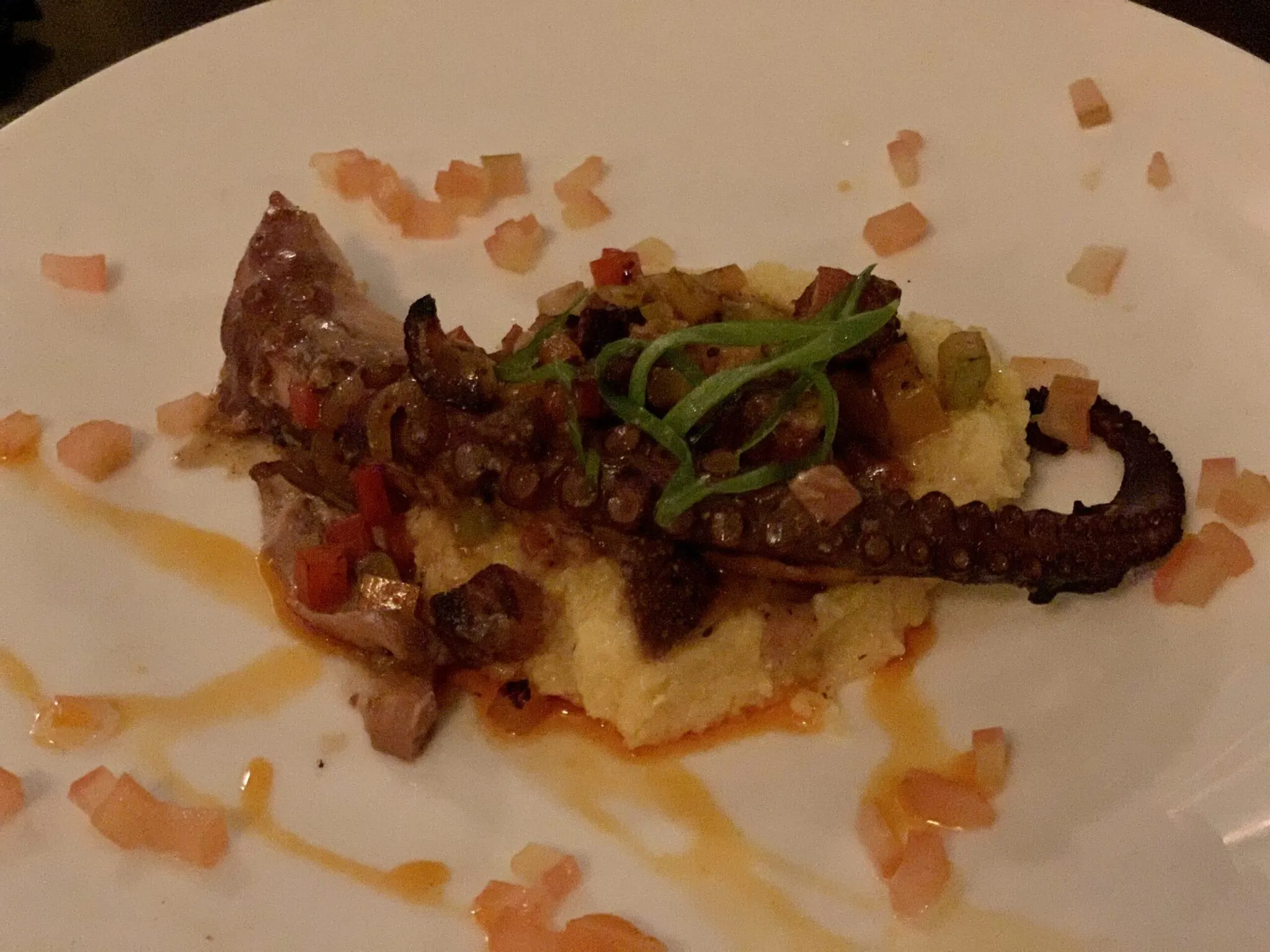 1. El Quenepo
This is by far my favorite restaurant on the island and perfect for a date night. They're right by the water in Esperanza and open for dinner, starting at 5:30pm.
This is a restaurant and B&B run by a married couple and longtime residents of the island. Kate, the wife, manages the day-to-day of the place while her husband prepares delicious meals.
You will not be disappointed! The menu changes every night depending on what's fresh and available. Reservations are highly recommended.
2. Rincon del Sabor
This is a set of food trucks with outdoor dining options and meals served all day. They close at 7:30pm so come for dinner before the sunset.
Their breakfast options are plentiful and lunch options are savory. There is outdoor dining, free parking and well maintained restrooms on site.
This is located more towards where the locals on the island live.
RELATED POST: 12 FUN THINGS TO DO IN VIEQUES
3. Buen Provecho
If you're looking for a healthy, one-stop shop then look no further. This is a small corner market and cafe with limited outdoor seating.
They have wholesome, fresh ingredients with gluten free, dairy free and sugar free options.
Their breakfast combos are hearty and hit the spot. Stop by for a quick meal on the go or to stock up on ingredients if you're cooking at your accommodation.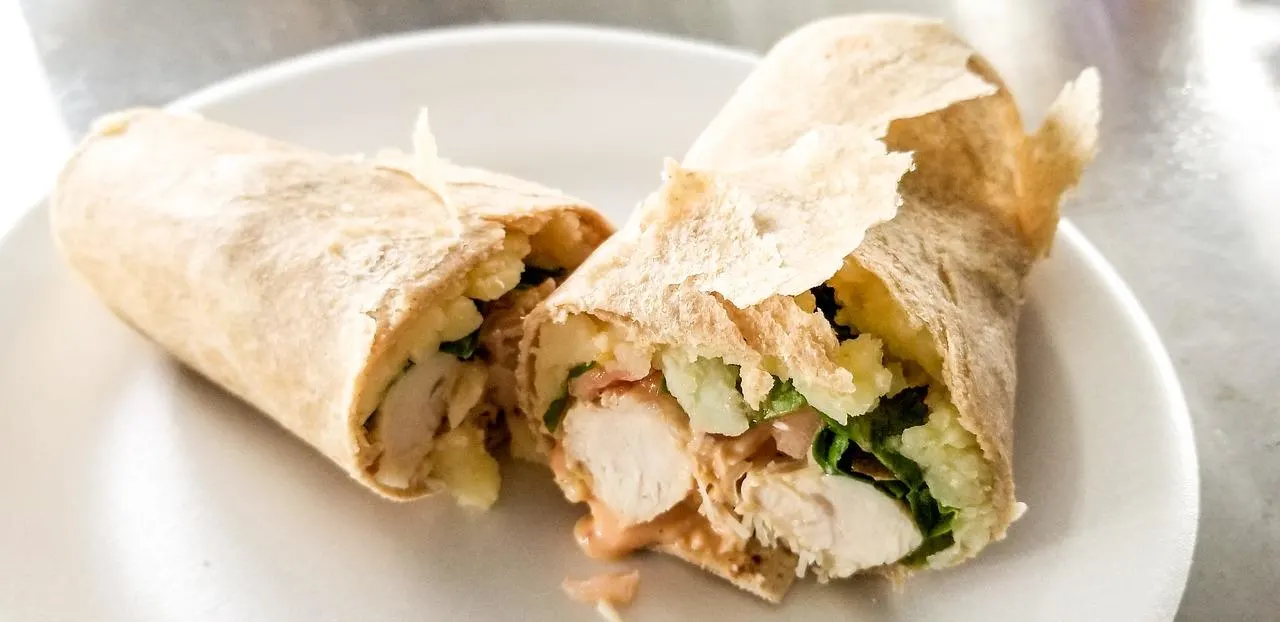 4. Rising Roost
Located right across the street from Buen Provecho, Rising Roost is a popular breakfast and lunch spot. They're only open until 2pm.
Popular items on the menu include tropical fruit smoothies, açaí bowls and grilled sandwiches. This is a healthy dining location.
The Rising Roost is closed on Mondays and Tuesdays.
RELATED POST: FOOD TOUR OF OLD SAN JUAN
5. Coqui Fire Cafe
Looking for a twist on classic Mexican dishes? Coqui Fire Cafe is my second favorite dinner spot.
They have homemade cocktails, including margaritas and mojitos, and offer a fresh catch of the day. The menu has limited quantities so I recommend you go earlier in the evening to have the full array of choices.
There are vegan and vegetarian options available. You can make reservations by calling ahead.
6. Tin Box
Hungry for meat? Tin Box has you covered. This is a BBQ restaurant that also surprisingly specializes in Sushi, including vegetarian rolls.
There are fresh veggies and many side options. They're open for dinner only starting at 5pm.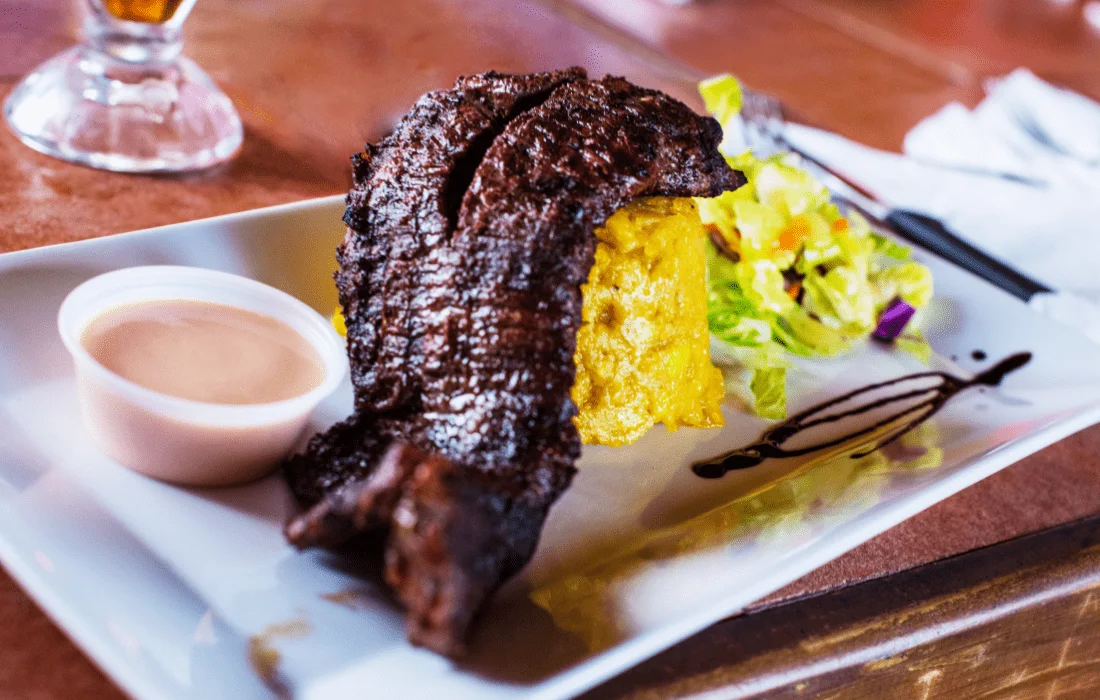 7. El Blok
I went here for brunch during the weekend and it was packed but worth the wait. I got a lobster eggs Benedict that was decadent.
The restaurant seating is on the first floor and is an open-air setting, constructed such that it maximizes the ocean breeze. The building's architectural design is a big draw and makes it a landmark in the area.
8. El Quayacan
You'll find classic Puerto Rican food here and occasionally live music. The cocktails aree strong and you get a view o the beach.
It's not the healthiest restaurant but it's among the liveliest and is one of the few that remained operational throughout lockdown restrictions.
RELATED POST: HOW TO VISIT THE BIOBAY VIEQUES
This list is non-exclusive but you can't go wrong with these restaurants in Vieques!
Till next time, safe travels.
Liked this post? Pin me below: