Not everyone thinks to attend an opera performance while in Florence, Italy, but failing to partake in this experience while visiting Italy would be a grave oversight.
Florence truly has the best of everything — the best views, the best art and the best food.
There is so much competition to be the best that even Leonardo (Da Vinci) gets put in the corner.
So it is with a full appreciation for the weight of the term that I say, without a doubt, that the Opera at St. Mark's Church is the best musical experience available in Florence, Italy.
Where is St. Mark's Church?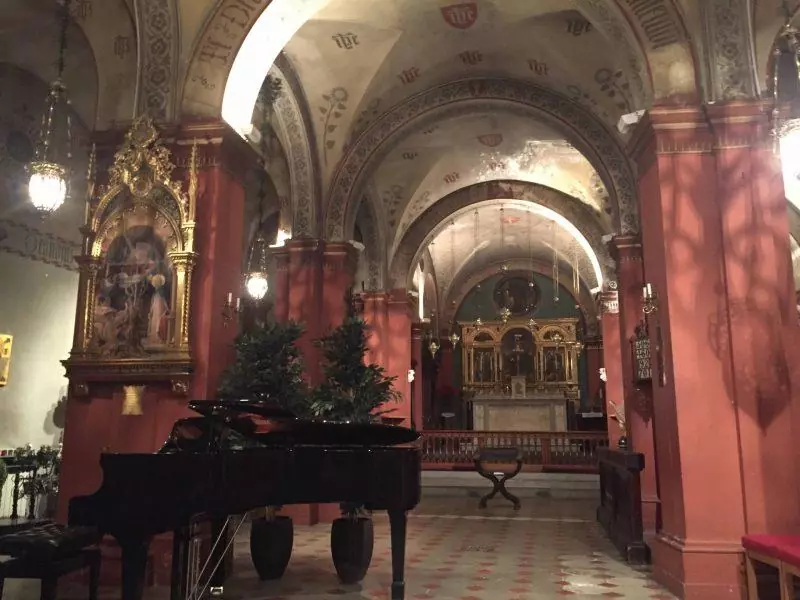 Preliminarily, you should know that Florence is unique in that almost every monument, building and bridge is hundreds of years old.
The city is the epitome of Italian charm and authenticity is the rule, not the exception. In the case of St. Mark's Church, this holds doubly true.
Located just off the Arno River, a short walk from the famous Ponte Vecchio bridge, St. Mark's Church is an active place of worship during the day and one-of-a-kind concert venue at night.
The church is located at Via Maggio, 16, 50125 Firenze FI, Italy.
Founded in 1881, the church is part of an old Medici palace that was once owned by Machiavelli and later renovated in the neo-Renaissance style. The resident opera company supports several charities, including a children's home in South India.
They also serve Florence's homeless population, providing more than 75,000 hot meals to those in need to date.
The venue seats 400 but averages an attendance of 150 people at weekly services, and it's constructed in a way that you'll feel you're in an audience of 5.
RELATED POST: MUST-SEE ART IN FLORENCE, ITALY
What should you wear for the opera at St. Mark's Church?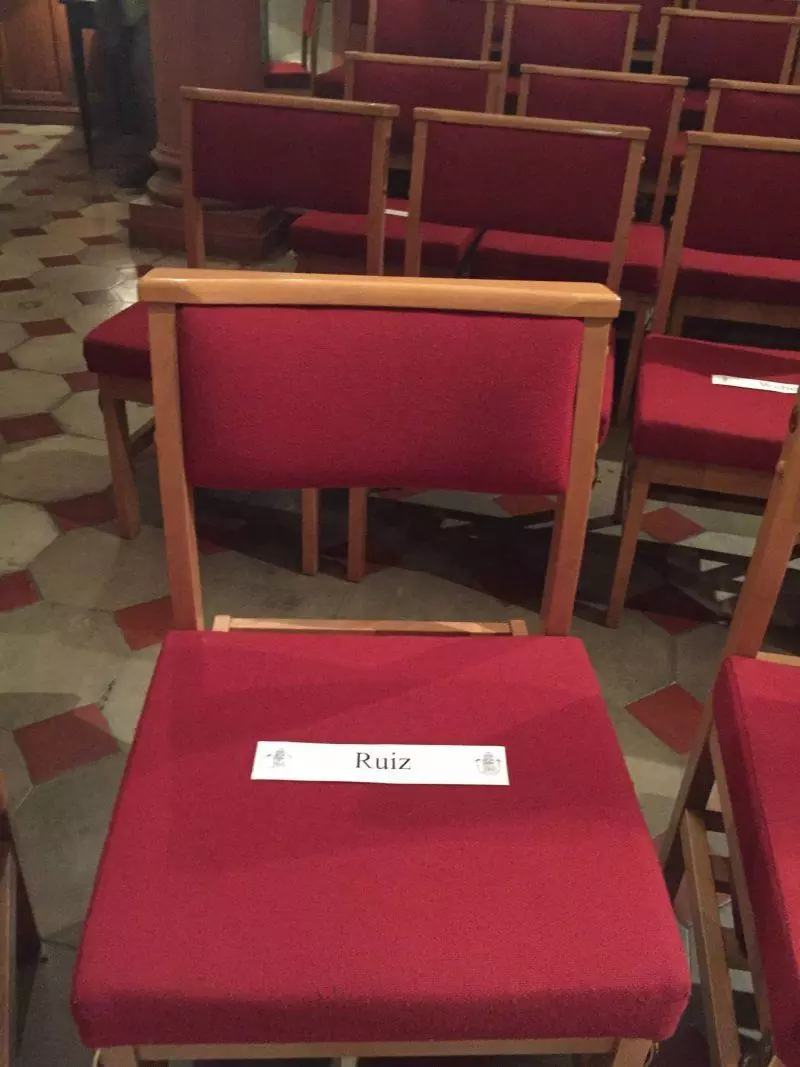 I had the pleasure of attending a performance of Love Duets at St. Mark's Church on a Sunday evening.
An email was sent to all guests instructing an arrival time of no later than 8:15pm.
Guests started arriving some time around 8:20pm, giving me time to absorb my surroundings.
The church boasts grand arches and a red diamond tiled floor that provides excellent acoustics. I sat in the front row for an extra 10 Euro on top of the already bargain price of 20 Euro for admission.
As an added touch personal touch, my seat was reserved with a name card.
The dress code was comfortable, though you can choose to wear more formal attire. I only had jeans but wore a silk top and earrings.
Is opera for you?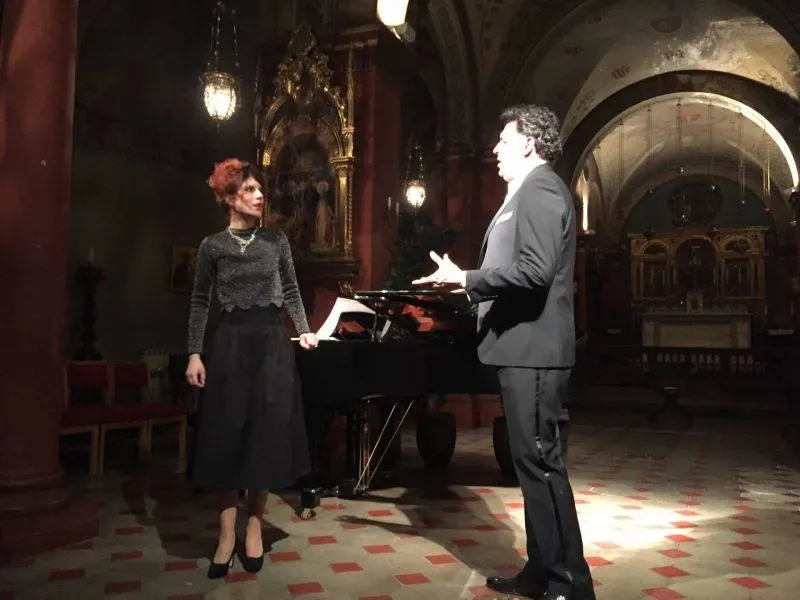 As soon as the baby grand piano in the middle of the room comes to life, you get goosebumps.
The pianist and singers, Franz and Ilse, make unknown lyrics in a foreign language seem familiar and comforting.
There is no moment where you stifle a yawn or pretend to enjoy the experience. There is no low point.
Every song is carefully picked to leave you asking, where did the time go?
Even if you're not an opera fan or are unsure if this is the scene for you, I encourage you to give it a try.
You will recognize the melodies, appreciate the authenticity and kick yourself for not buying a ticket sooner.
I attended as a single female and throughly enjoyed myself. In fact, Franz even dedicated a special song to me after the intermission! It was "Granada" a lively tune about Spain and the women who reside there.
I felt flattered and can honestly say it will go down as the most memorable serenading of my life.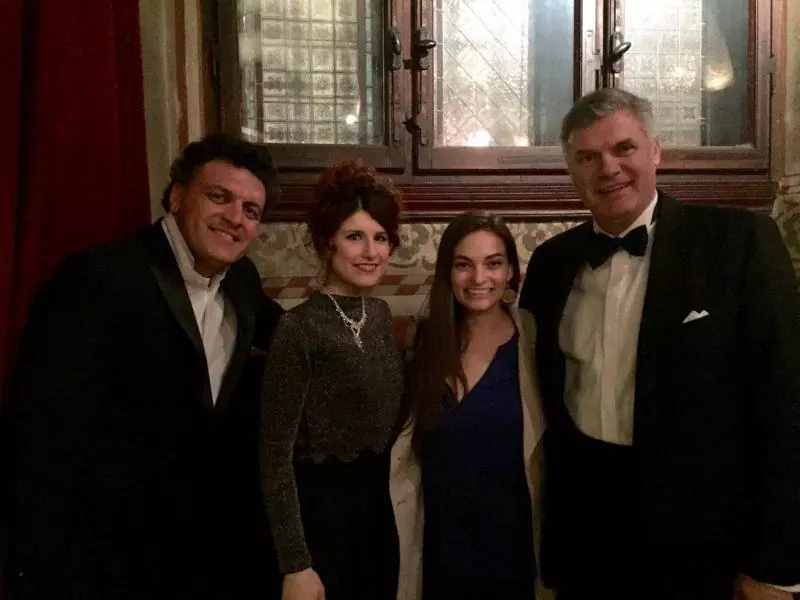 Sometimes magic happens when you step out of your comfort zone, and in this case magic came in the form of an opera performance.
If you want to see the best opera in Florence, Italy, I highly recommend you add St. Mark's Church to your itinerary.
RELATED POST: HOW TO PLAN A DAY TRIP TO PISA FROM FLORENCE
Till next time, safe travels!
Liked this post? Pin me below!