I had the pleasure of visiting MUSA Cancun, the underwater museum in Mexico, on a recent trip to the Yucatan Peninsula.
The museum wasn't on my Cancun itinerary originally, but a tropical storm cancelled my plans to go swimming with whale sharks and the owners at Casa del Buceo were kind enough to lead me on a last minute dive to make sure my day was not wasted.
MUSA stands for "Museo Subacuático de Arte," which means "underwater museum of art."
Formed in 2009, the site had on my radar for some time but I didn't think it would be possible to do without a PADI certification.
I was happy to find that I–a seasoned snorkeler but by no means a diver–could complete this journey in a half day or less.
RELATED POST: TAKE A TACO TOUR OF DOWNTOWN CANCUN
Here's everything you need to know to have your own underwater adventure in Cancun, Mexico.
MUSA Cancun Location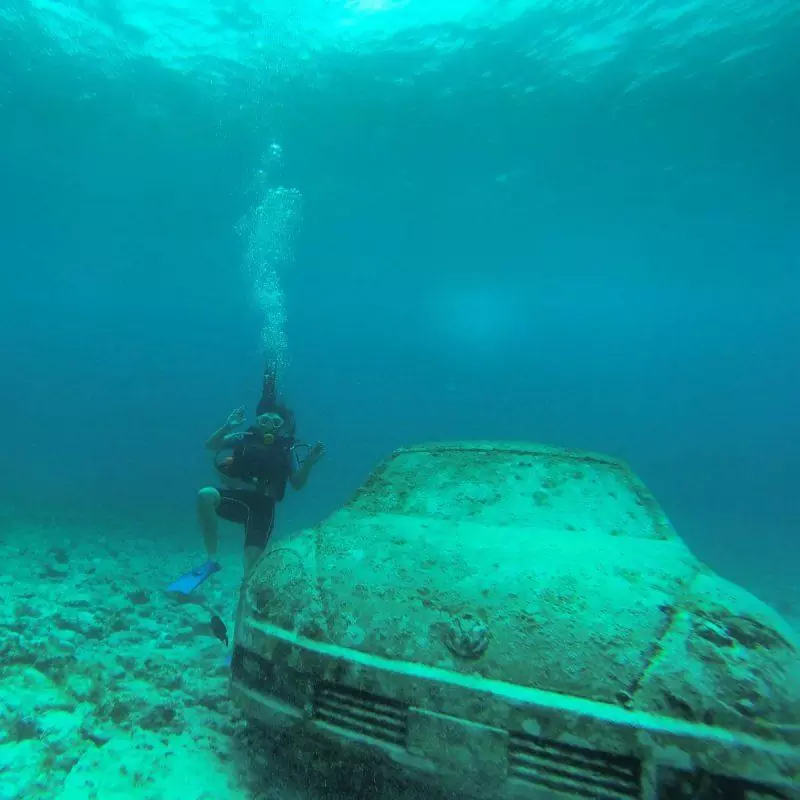 The underwater museum is located in the ocean between Cancun and Isla Mujeres and is easily accessible by boat.
Most tour providers depart from Isla Mujeres, and you'll have to catch a ferry to the island.
If you're renting a car, you can leave it parked at the ferry port.
Ferries leave from four locations: Puerto Juarez, Punta Sam, Cancun Hotel Zone and Gran Puerto Cancun.
Research your accommodations to find out which ferry port is closest to you.
I left from Puerto Juarez. Boats leave every half hour until 9pm and you can buy tickets on site for 80 pesos one way.
The museum is about about 8 meters deep (26 feet) and there are different exhibits to be discovered.
In total, there are more than 500 sculptures under the water. They each have different meanings, like the statute of headless people represents politicians burying their head under the sand.
There's no way to do an audio guide under water, so make sure to ask questions about what you'll see on the ride out to the dive site.
MUSA Cancun Museum Tour
I took a tour of the museum and my guide was excellent.
I followed him under the water and we basically had the location to ourselves until we were joined by 3 other divers.
The whole experience took approximately 1 hour, with a half hour in the water to tour the museum and a half hour to practice dive techniques and signals beforehand in shallow water.
We were dependent on the oxygen we took with us, and kept an eye on that as our cue to head back up.
Dive Certification Requirements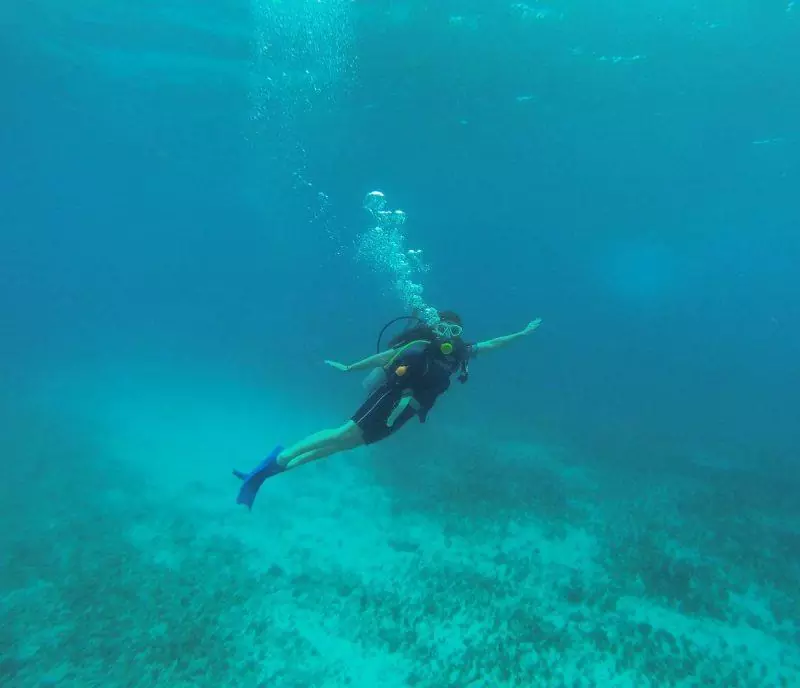 You can get certified to dive MUSA on the same-day!
I had been wanting to get PADI certified for a while, and while this isn't a full certification, it's a sort of mini-course consisting of an official video, a one-on-one question and answer session and the live exercise that I mentioned above.
In total, your training outside of the water will take about 2 hours.
MUSA is great dive for all skill levels as it's relatively shallow and is a memorable way to get introduced to the world of scuba diving.
RELATED POST: 9 UNIQUE THINGS TO DO IN CANCUN THAT DON'T INVOLVE PARTYING
Know Before You Go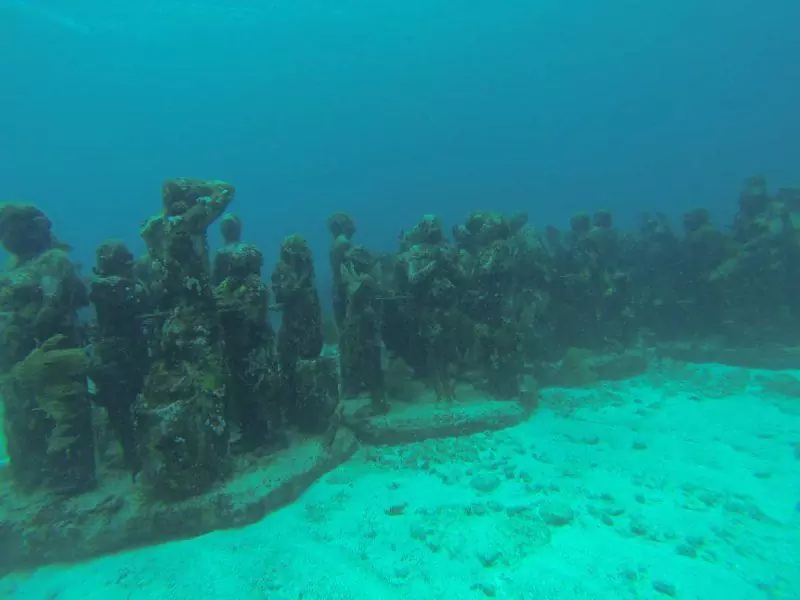 Always bring cash to tip your dive leader, they work hard to make sure you are safe under the water.
This trip is dependent on weather but, as I noted, I was able to sneak in a quick dive before a storm on my visit.
If you choose to go with the folks at Casa del Buceo, call before you go to make sure they are available since you have to take a taxi to the site and it's not within walking distance of the ferry port.
Otherwise, there are a ton of other providers available, and many will even approach you as you disembark from the ferry.
Weather permitting, tours are held 365 days a year. Swimming with whale sharks is also offered, between June and August which is whale shark season.
You should definitely bring an underwater camera with you, here's how to pick the best one.
There's way more to do in this area than just party.
In fact, all of Mexico is an adventure waiting to happen — check out these 25 incredible things to do in Mexico if you need inspiration.
Take a moment to explore the underwater artwork and discover a different side of Mexico at MUSA Cancun.
RELATED POST: VISIT THE PINK LAKES OF LAS COLORADAS, MEXICO
Till next time, safe travels!
Liked this post? Pin me below!