Want to know more about taking a Lisbon walking tour with Context Travel? You've come to the right place.
I was invited on a Lisbon walking tour with Context Travel while I was in Portugal, and I'm so happy I signed up for this activity. There's no better way to explore a neighborhood than by walking through it, but I was intimidated by Lisbon's vast streets.
I rented a car and found parking to be challenging, and the narrow one-way streets anxiety inducing.
Needless to say, I was grateful for the opportunity to stroll the historic city center at a leisurely pace and learn more about the area in a way that made me feel I was experiencing Lisbon like a local.
Context Travel pulled this off without a hitch.
I knew their tours gave more background than most, but I didn't realize we'd have a scholar, architect and professor leading the tour who was fascinated as much by Lisbon's past as he was optimistic about its future.
Equipped with maps (so many maps! Want to know what Lisbon looked like in 500 B.C.? There's a map for that!) we learned about the history of the city and its development into the modern hub it is today.
Lisbon is still changing, so you're catching it at a time when it's transitioning between old and new.
Those who want to see traditional Lisbon and meet its oldest residents are advised to visit sooner rather than later.
Here are some important things I learned on my Lisbon walking tour of the historic Alfama neighborhood with Context Travel, and that you should keep in mind before your next trip.
1. The historic tiles are in danger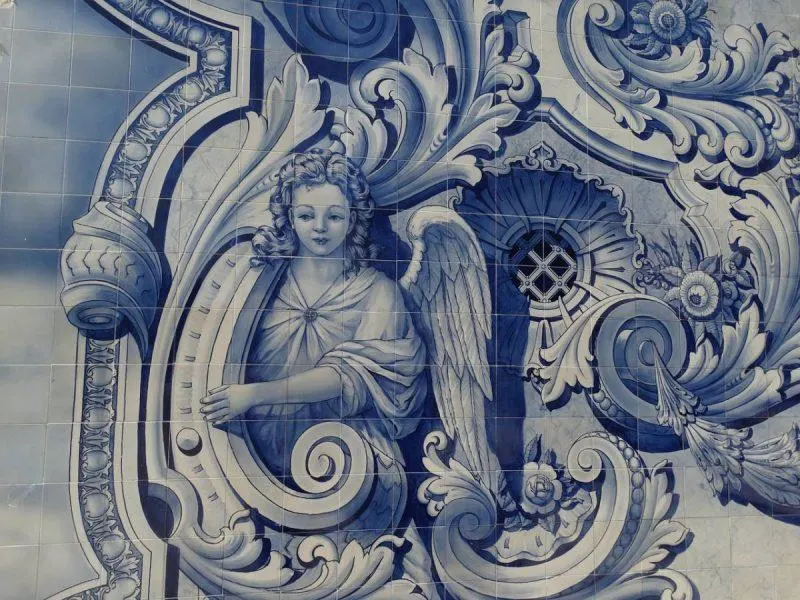 Unfortunately, the famous Portuguese tiles that adorn the city are under threat of looting. One tile can easily fetch €50, and whole walls pieces can get €10,000 or more. This is a high incentive for thieves on the streets.
When you break off one tile, it becomes easier and more tempting to take the rest. Owners work quickly to patch up any missing spots, but it's not the same and the original artwork can never be replaced.
The tiles themselves are a symbol of status, with rich families adorning their home on the outside as a means of showing off their wealth. The older tiles have geometric patterns while the 19th century and up tiles have human figures.
What can you do to help? Ask more questions. Be careful when purchasing tiles from antique shops. Try to purchase work that you can see being made.
There are many artists in Lisbon worth supporting that won't endanger the unique architecture of the city.
2. There is a housing crisis
Several articles have been written about the housing crisis in cities caused short term rentals, with Lisbon used as the quintessential example.
Owners are realizing they can get more for their property by listing it on sites like AirBnB for a daily rate as opposed to renting it out at a monthly rate to long-term residents.
As a result, there's a push to repurpose a lot of the existing space in the city center into short-term rental properties.
Residents are being driven out because they can't afford the inflated rents and are now living in neighborhoods like Almada across the river.
What can you do to help? Stay at a hotel. Short-term housing may seem alluring but accommodations are generally very affordable here and you're using a space specifically purposed for lodging.
3. Nature is powerful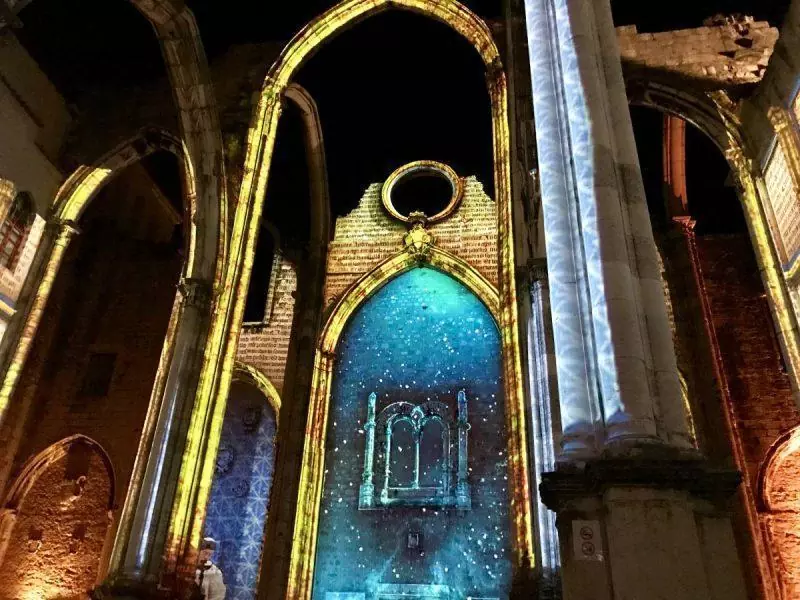 In 1755, Lisbon was hit by not one but two natural disasters in a row — an earthquake and subsequent tsunami that wiped out nearly half the population, and many historic monuments.
The Carmo Convent is one such example. Today, the ruins stand and remain uncompleted, serving as the background for special events and shows like Lisbon Under the Stars, a limited time engagement that projects the history of the country on the church walls.
The city sits in a valley, with its lowest section immediately adjacent to the water. This can cause flash floods.
The region is also layered with history. There are excavation sites where you can see Roman ruins dating back for centuries.
One thing I learned on my tour was that nature is not to be underestimated, and that our actions can directly affect the longevity of a city.
What can you do to help? Take care of the environment. Recycle whenever possible. Limit your consumption of single-use plastics and bring things like a reusable water bottle while traveling.
There are small actions you can take to preserve beautiful and delicate places.
RELATED POST: HOW TO VISIT THE BENAGIL SEA CAVE IN PORTUGAL
4. Cultural traditions remain in unexpected places
Even with the influx of foreign residents, Lisbon remains filled with cultural traditions that you can easily discover if you know where to look.
One example is Fado music, a live performance of one singer serenading the crowd to the sound of guitar music. The music is personal and deep, usually melancholy but very passionate.
If you're looking for a good place to go, A Tasca do Chico has free live performances on Monday nights starting at 9pm.
Another example is the Ginja, a Portuguese liquor that is sold on house stoops, usually homemade. It's served in a shot for €1 and is a fun indulgence on a hot afternoon.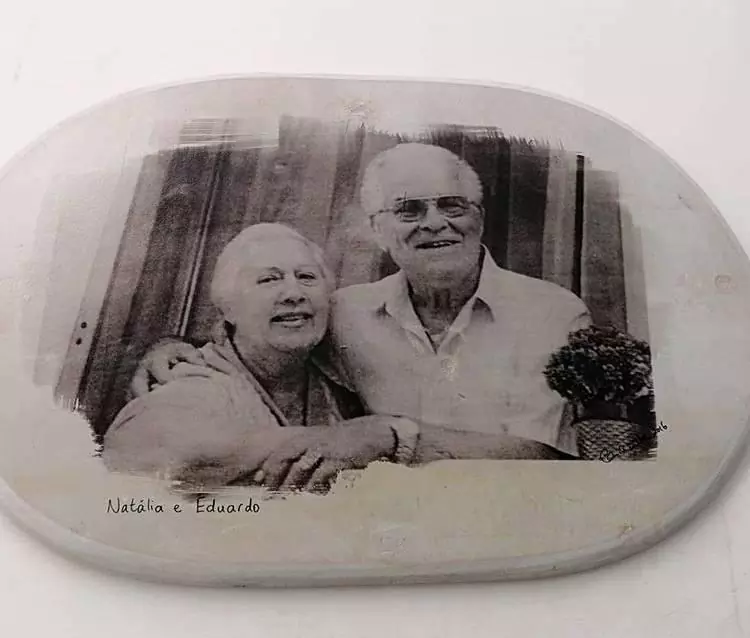 Finally, I was struck by a photography project by Camilla Watson, featuring portraits of the long-time residents of these historic neighborhoods.
Some of them no longer live in the city, but their pictures are proudly displayed on the building exteriors and capture the essence of classic Lisbon.
What can you do to help? Support these local establishments. Buy a shot of Ginja from the lady selling it in front of her house.
Take time to admire the photo project when you spot a portrait. Enjoy the hidden parts of Lisbon that made the city famous in the first place.
5. Public transportation is your friend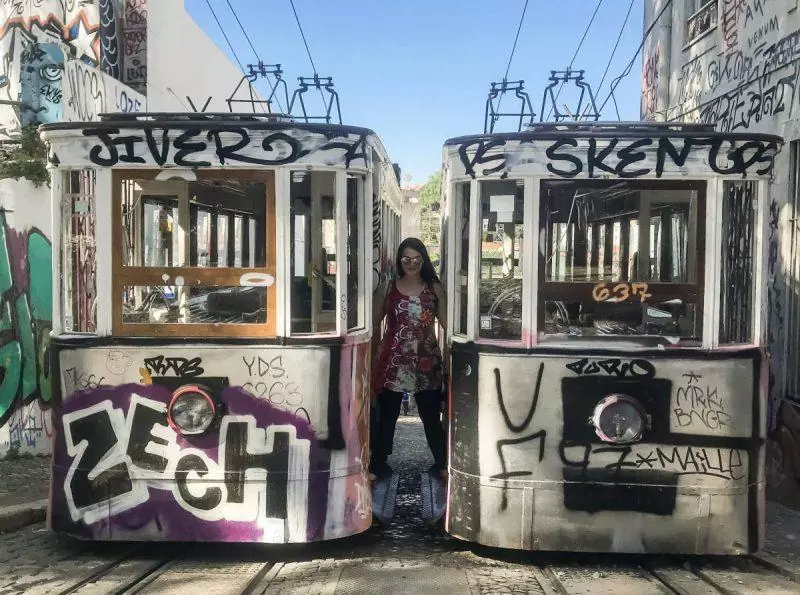 The public transportation in Lisbon is an attraction in its own right, with people aiming to take photos with the street cars, similar to those found in San Francisco.
Having rented a car in the area, I can vouch for there overcrowding. I was staying in a residential area and I had a special reserved spot — a 20 minute walk away. Any time I parallel parked, it was bumper to bumper.
If I didn't need to have a car because I was on a road trip from Madrid through the South of Spain and Portugal, I would have opted to rely solely on public transportation.
It's affordable, efficient, and usually leaves you closer to your destination than whatever parking spot you manage to find.
What can you do to help? Explore there city via public transport. Walk whenever possible. Take a Lisbon walking tour and see areas of the city cars can't access.
Currently, there's a new trend hitting Lisbon, with scooters available to rent on the main promenades. They are unsightly, however, with many residents complaining they're abandoned haphazardly when people are done using them.
Context Travel promo code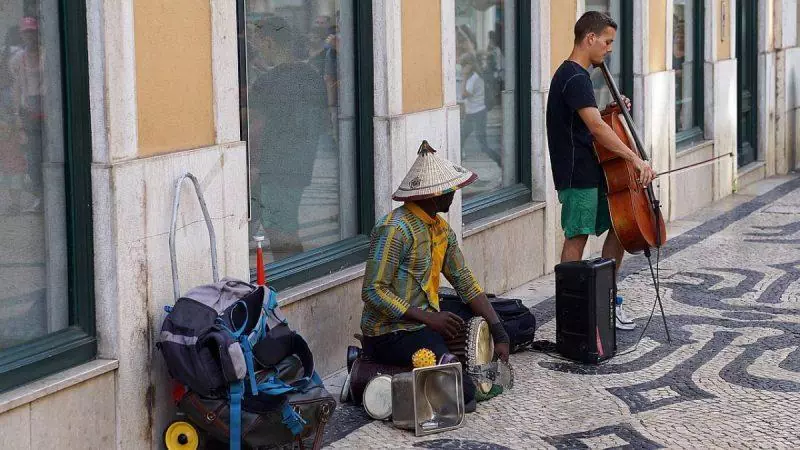 Want to go on your own Context Travel tour? They are available in 50+ cities.
Get 10% off your next booking with Context Travel tours? Enter the Discount Code 8FC2EA0F at checkout.
You have the option of booking a private tour for your group exclusively or a semi-private tour at a per person rate. I did the latter and found that there was plenty of personalized attention with a manageable sized group.
My tour with Context Travel surprised me. I felt like I got a glimpse into everyday life in Lisbon and an appreciation for the unique characteristics of the city I wouldn't have otherwise seen.
It was about 3 hours overall. Wear comfortable shoes as you will be walking up hills and stairs.
I highly recommend this tour if you're into history, memorable stories and diving deep into a destination.
RELATED POST: HOW TO SPEND 3 DAYS IN LISBON
Till next time, safe travels!
*I was provided with a complimentary tour in exchange for my review. This post may contain affiliate links. All opinions are my own.
Liked this post? Pin me below!